As you may have read in the cruise report of my Pogo 40 S sailing trip around the Danish island of Fyn (read it here) one of the marinas we visited was Middelfart. Middelfart is a small town which was founded some 1.000 years ago as a small fishermen´s village. In the 14th Century the settlement became a town and an important center for tran oil that has been cooked here. The Gammelhavn (something like "The Old Harbor") and the Kongebro Havn (means something like "King´s Bridge Harbor") are witnesses of these old times.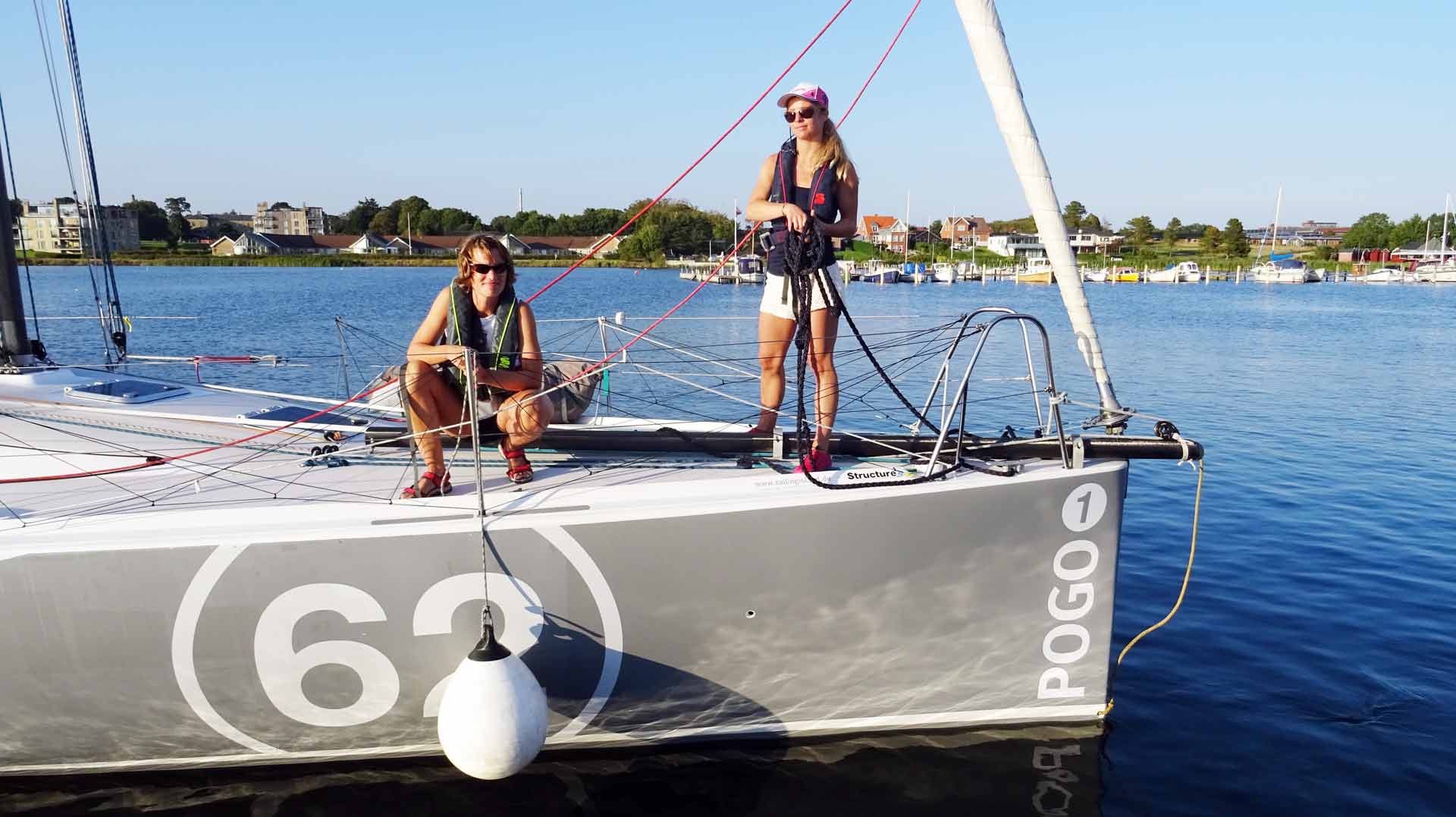 These marinas can be headed to by sailing yachts and other pleasure craft too, we moored at the modern Middelfart Marina with our Pogo 40 due to the low-wind situations we´ve unfortunately experienced – we just did not want to go all the way round Galsklint, which would have made our leg some 6 miles longer. Although we prefer to have our yacht moored right in town, landing at Middelfart Marina proved just the right thing. Here´s why.
How to sail to Middelfart Marina
Middelfart is situated right at the north-eastern tip of Fyn and marks the northern entrance to the Lille Baelt (the "Little Belt") or, for us as we went clockwise around Fyn, the exit from the Belt vice versa. The Marina itself is not in the center of Middelfart as it is situated some 6 miles (by boat) south of the city right behind a large cape called Galsklint. Coming from the South, just as we did, it´s the perfect spot to land the boat.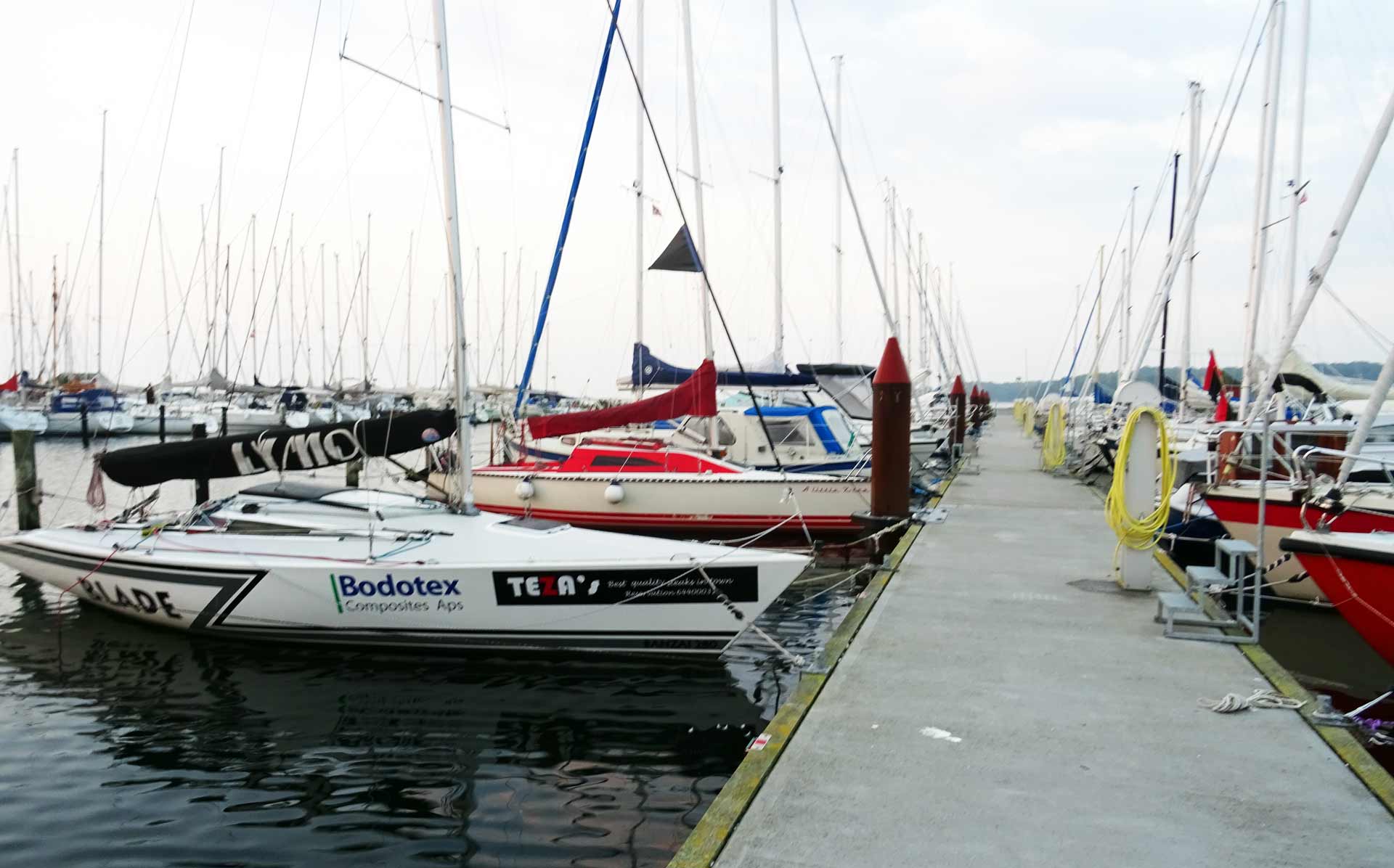 Middelfart Marina is a modern day marina with all amenities needed. As it is complementary in all Danish marinas I´ve been visiting so far, the WiFi connection is exemplary. The marina features 505 berths on very long jetties. Be aware: That can mean long, long ways to the shore if mooring at one of the outer jetties. Draft is no problem because the harbor has a depth of up to 3 meters. There´s a small restaurant, but don´t expect high class food here, a shop with potpourri of seafarer´s stuff. To the next supermarket you´ll need to go some 15 minutes by foot, which can take up to one hour to get all the stuff needed.
Demurrage at Middelfart Marina
Prices are fair calculated here: We did pay 22 Euros per day mooring with our 40 feet boat here. During the "cold" months the demurrage will be reduced to some 11 Euros per day for the same length of boat, which is a great price I guess.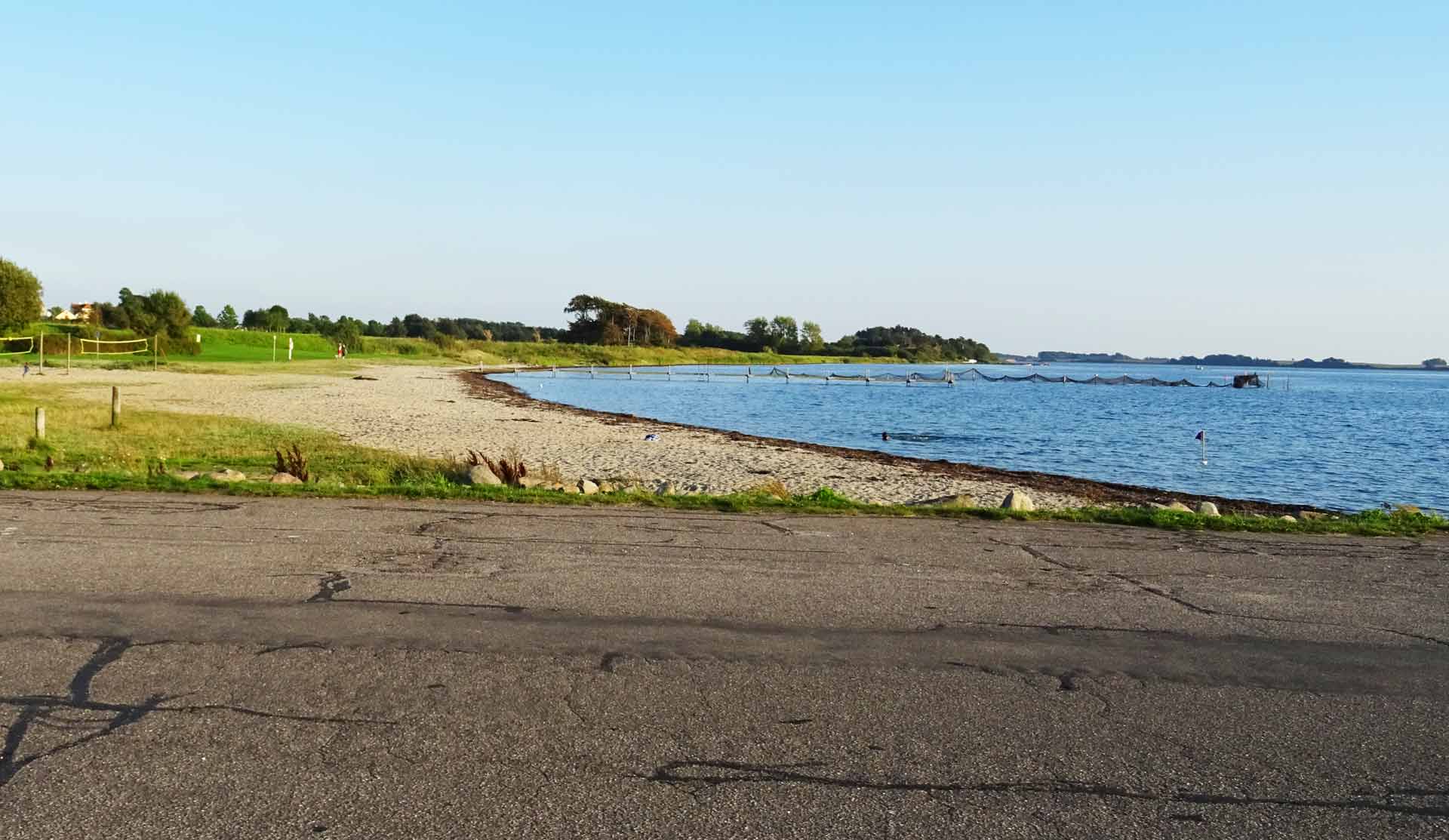 By paying the demurrage all the other things have been paid for: Showers among of them the most wanted thing with our crew. The marina also features a gas station where one can buy Diesel fuel, but one should check for the opening hours, especially on the weekend.
Bathroom Facilities and Amenities
Being a modern marina, Middelfart Marina offers all kinds of amenities, though with some limitations. Let´s start with the bathroom facilities. What I really liked: You will get a separated bathroom featuring a shower and a WC. That´s perfect since I love having privacy especially when spending a penny. So that´s kind of perfect. The facilities itself are clean and spacious, though not of the latest equipment.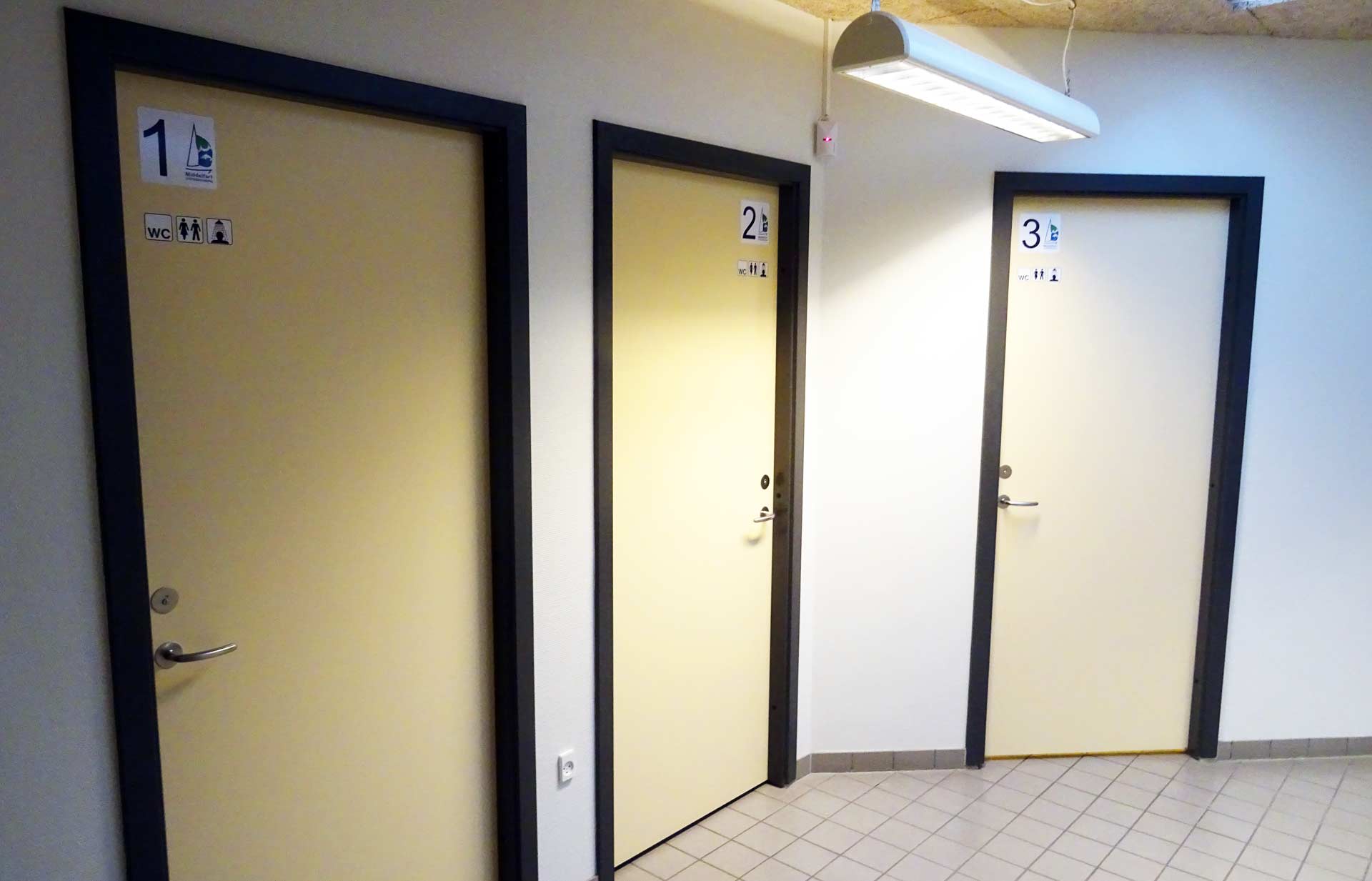 Next to the own sandy beach with Volleyball playing fields and a well stocked children´s playground there´s a very nice golf course just 200 meters away. Every now and then some spots for having a BBQ are prepared by the harbormaster, the best thing: Next to those spots all kinds of fresh herbs like rosemary and thyme have been planted. That´s Denmark!
Middelfart Marina: My overall Assessment
I liked being in Middelfart: The marina is huge and offers all a sailor would need for a short term rest. You´ll be distracted on the shore from sailing, you don´t need to cook in your own galley and there´s a chance to getting to buy the desperately needed spare part. Prices are okay and bathroom facilities as well. What I didn´t liked though – long ways to go either to reach the shores (from the outer jetties) and it´s an even loooooonger way to reach the city center of Middelfart. I would prefer the other two marinas over this one if I´d stay longer.
Middelfart Marina is getting an okay 7/10
Website of all Middelfart Harbors here
See other marina reviews here 
Read my articles on the Pogo 40 S sailing trip around the Island of Fyn here and here