Just freshly back from La Grande Motte Multihull Show and happy to spend some quieter days in my flat, I hit the sofa after a busy day on the laptop and browsed to the all-too familiar browsing marks like Prime and Netflix in search of a good sailing movie. Well, there are just a few left I haven´t seen and such the quest for an unknown title took some minutes. But then I found "The Lost Pirate Kingsdom", a 2021 mini-series documentary on Netflix. I gave it a shot.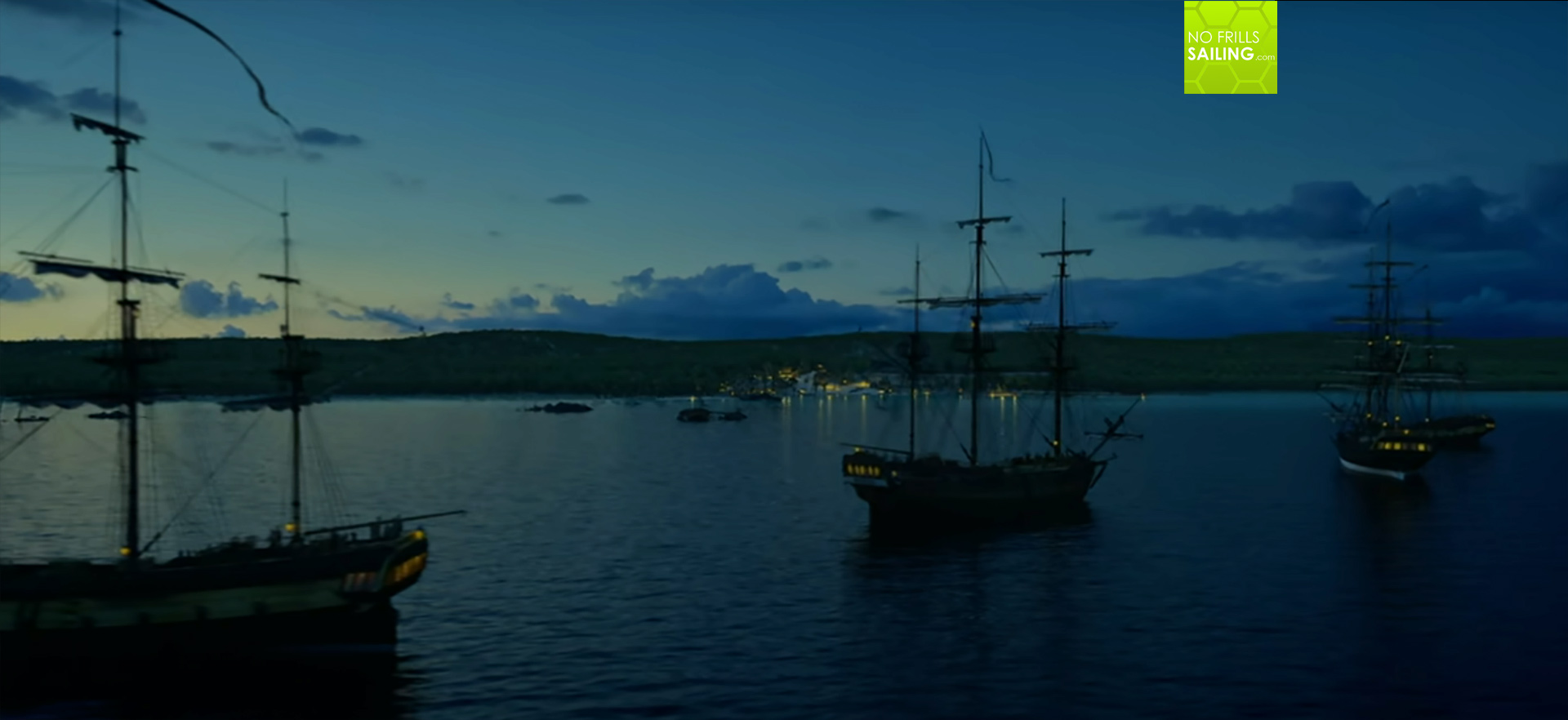 The series comprises three episodes of some 40 minutes each. It tells the real story of Edward Teach aka Blackbeard, Anne Bonny or Captain Hornigold, those famous and infamous Pirates of the Caribbean who might have been the real fathers of later America, who founded and run a Pirate Republic in Nassau, robbed and plundered Spanish, French and even English vessels and lived a life of freedom, perpetuate war and constant hide. I watched the three episodes in one day, which made for a nice evening.
The story of "Lost Pirate Kingdom"
The story is not fictional. Other than my beloved "Black Sails" series by AMC which I absolutely fancy, "The Lost Pirate Kingdom" tries to paint a picture of how Pirate life really was and how these historic figures really might have been. If this was the real history, I often catched myself thinking, then "Black Sails" amazingly got many, many things right in all their mixing up and fantasizing. Instead, the real life of the real men and women was as exciting and gripping as Hollywood´s best writers could not imagine better.
We learn the historical background of how and why piracy was established by the English Crown in the first place and we also learned that those "useful idiots", the Privateers of the Kingdom, had been dumped and betrayed, finally having no other choice than turning rogue and becoming Pirates. We also learn about the fierce fight of Captain Hornigold, Pirate "King" of the Nassau Republic and Captain henry Jennings as bitter opponents. It´s a tough, colorful ride through history and absolutely worthwhile to watch.
Love it and hate it: Is it worth watching?
Which brings me to the question if I´d recommend watching it. Well, as a hardcore sailor and history-buff I love watching documentaries and I certainly recommend this mini-series to all who like me indulge into the Pirate stories of the Caribbean. The series is of course a green screen-monster and apart from a few really well playing actors (I loved Blackbeard and the "very insane Charles Vane") the performance is in no way reaching top level. Also, the computer-made ship models, animations and fighting scenes are hilariously cheap, as to say. Cheap as the whole production: The team never travelled to the actual sites of Nassau, Cuba or Florida, historians are sitting in front of a simple grey backdrop, a stark contrast to the sloppy green screen.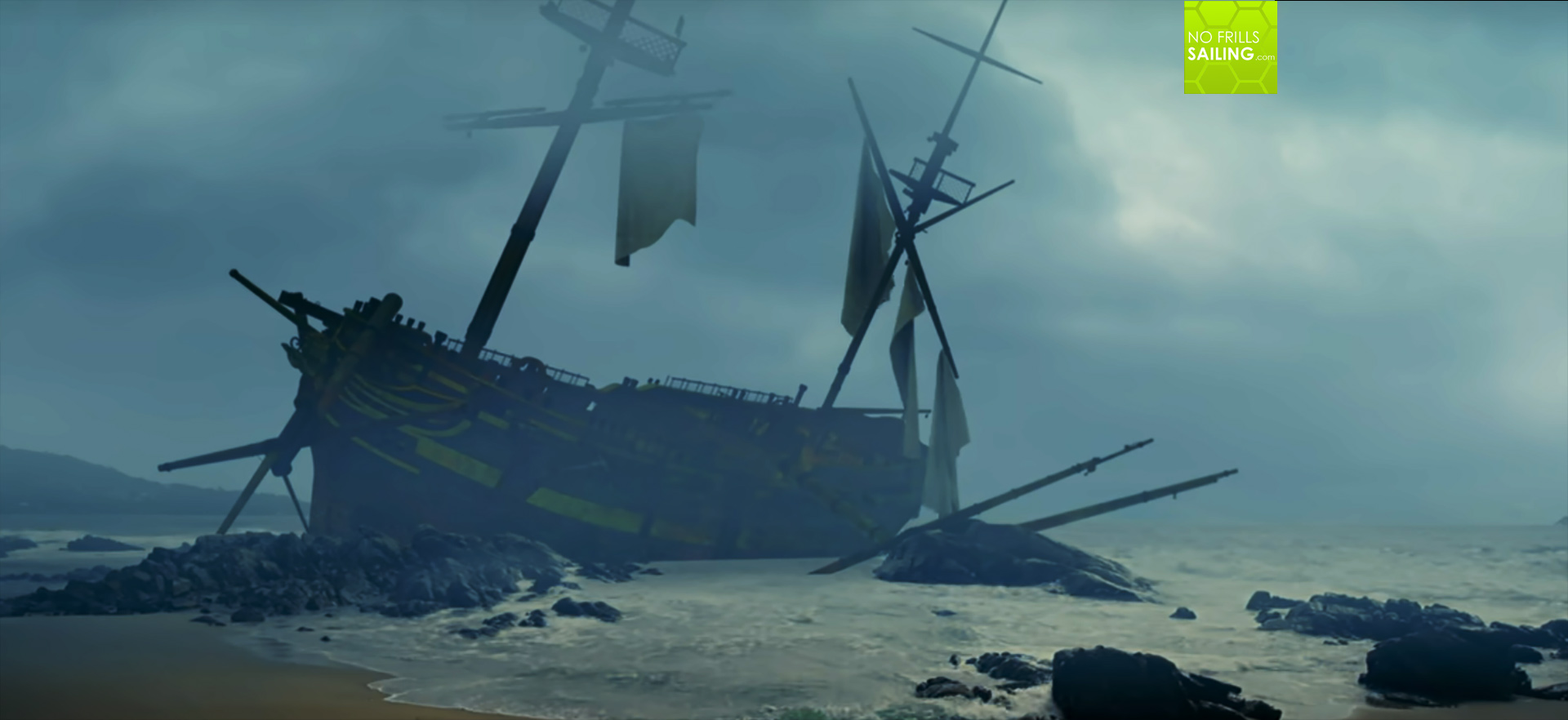 But in a way this all did not really bother me: The story of those real pirates is too cool and too interesting. It is fun and worthwhile to follow the different characters and you – well, at least I myself – quickly lose your disappointment about the low-cost production. Which in turn speaks for the good script and pacing of the series, and I am inclined to say: "Go for it, it is a really nice Pirate-time coming up!"
Screenshots © Copyright by Netflix
You may also like to see these articles:
An excellent Pirate Series: "Black Sails" is just gripping!
"Pirates of Somalia" – a great movie and a hidden gem
Book Review: "Atlas of Remote Islands" – a perfect sailor´s gift