Nexö was the last harbor we moored during our big family sailing trip to Bornholm last month and a harbor I have never visited before. I was keen on seeing what Nexö is all about since the most famous son of this town, Martin Andersen Nexö, is at least a well-known name (although I have never read anything from him). Secondly, Nexö is know to be home of Bornholm´s biggest fishing fleet and thus a bristling harbor – I thought. It was interesting to go there in person.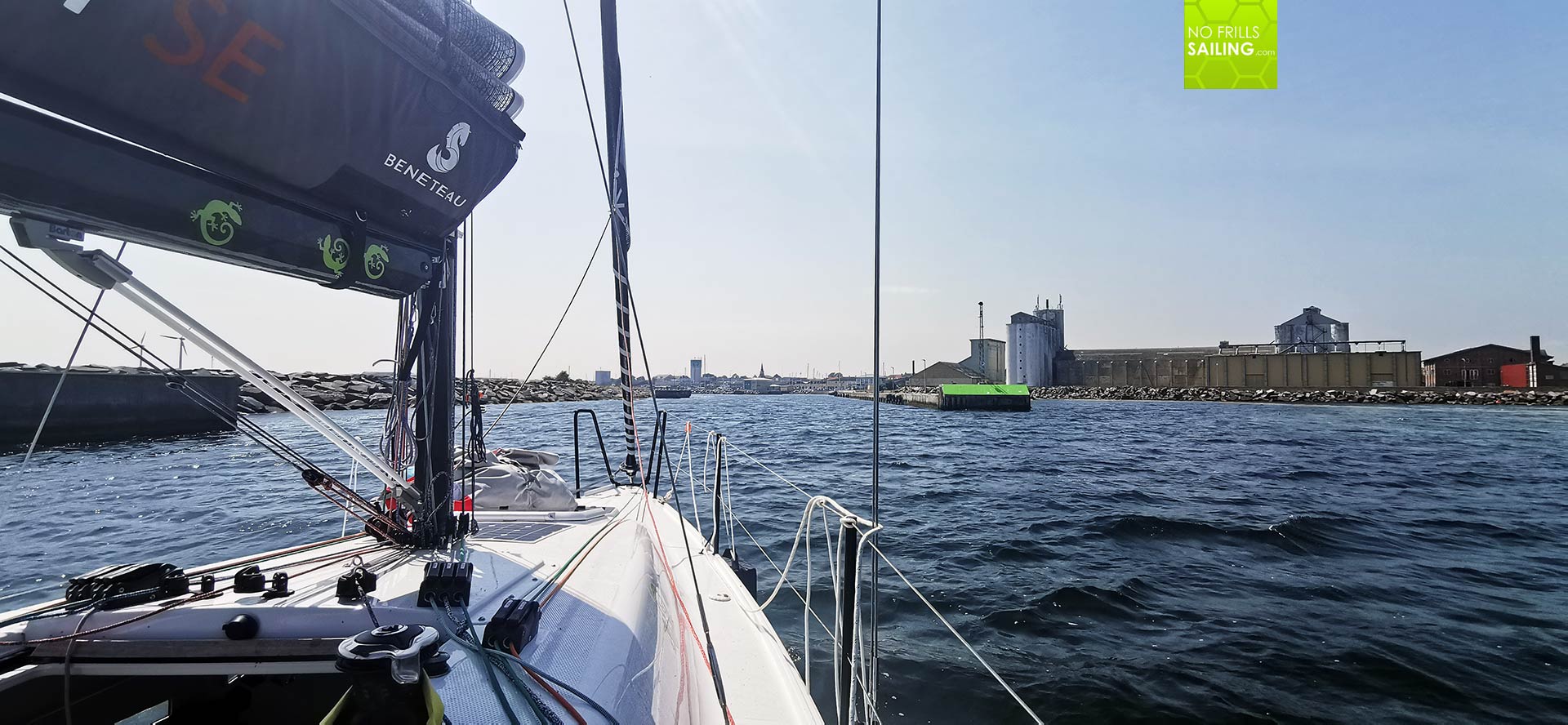 Approaching Nexö is not a problem since the tall white silos and some other landmarks provide a good visibility. Nexö can be approached day and night and negotiating the harbor´s entrance is a no-brainer, not comparable to the somewhat "thrilling" rocky entree to Gudhjem for example. Skippers should be aware that the harbor can be closed due to hazardous sea state and currents when a strong North-Westerly is blowing, if such a weather is occurring, one should check the internet or give the harbormaster a call. Other than that I found entering the harbor easy.
Harbor´s services and demurrage
Nexo offers two basins of his structure to visiting boats which are welcome. The first basin is reserved for smaller boats up to 10 metres, one can land alongside or check for "green" berth-boxes inside the basin. Bigger boats may try a basin further where there is boxed mooring and alongside berthing for bigger yachts. In any case I´d say one can always find a place to tie up your boat here.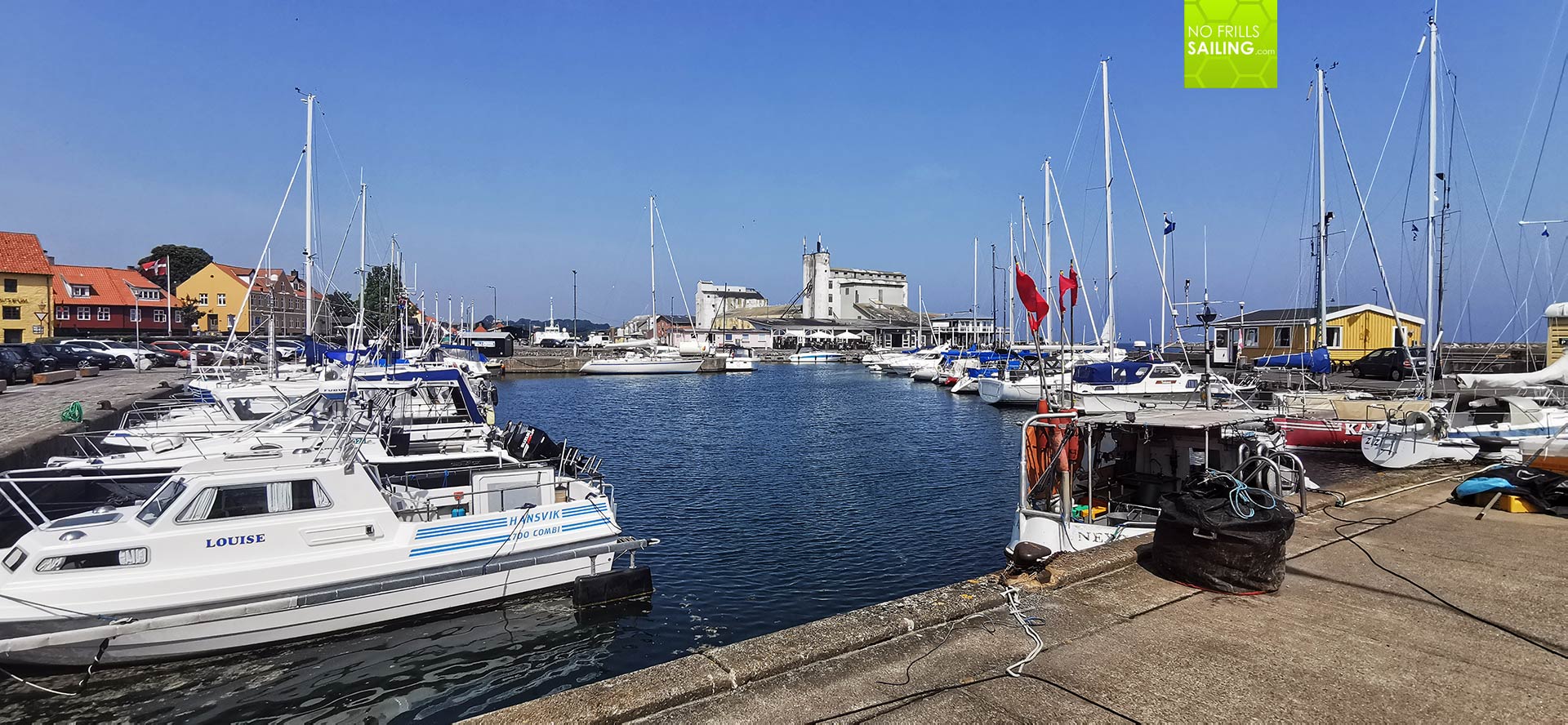 Finding the harbormaster can be a bit tricky: Since there isn´t a dedicated office or sign, you should go for the marine shop where you can pay your demurrage. Prices are reasonable but not low. Included is "free" WiFi. The system is a bit complicated since you will receive a chip-card that is to be inserted at your jetty for making shore power work, as well as into the shower in the bathrooms. That is a bit annoying since you have to deposit a certain amount: If you want to leave early, during night time or on a Sunday returning that card is impossible. So check in advance.
Bathroom facilities in Nexö harbor
Naxö is not overly beautifully equipped with services and amenities: It still sees itself as a working harbor and such are the offers. There is only one house with bathrooms. Two toilets, two showers – that´s it. It may well be the case that during "rush hour" or after arrival of a bigger boat these are blocked for hours. Anticyclic hygiene is the motto …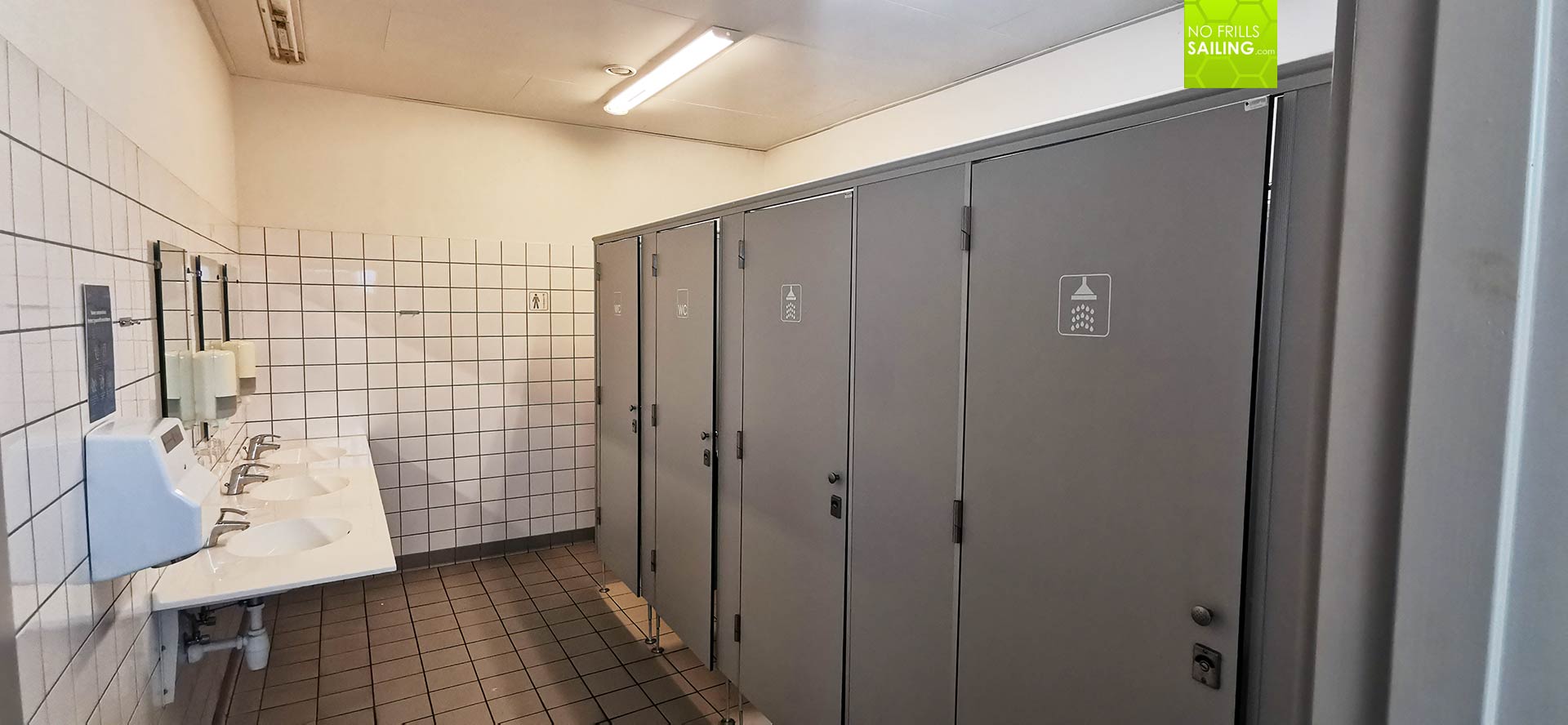 The bathrooms also include a washing/dryer combination which is also activated using the chip card. Other than that, at the jetties is fresh water (non-drinkable, of course) available and always a trash bin within reach, Danish people are very clean and hate stuff on the streets. I cannot tell anything further since there isn´t much to say really: Yachts in this harbor are just present, but they do not play the main role. This may well be the reason why so many like it here: It´s not about sailing sailors, but about real sailors, the local fishermen.
Nexö town, eating out and resting one´s oars
Nexö town itself was a bit of a disappointment, I must admit. The sight seeing "tour" was a mere strolling around for some 30 minutes, in Nexö is not much really to see, except for a train museum and the Martin Andersen Nexö house. If you like, you may otherwise take a bus for a 40 minute-drive to the Southern tip of Bornholm, where you will find Dueodde beach. This one is breathtaking and really worth spending a day or a nice picknick. The sand is that fine that it was (or still is?) used to fill up hourglasses.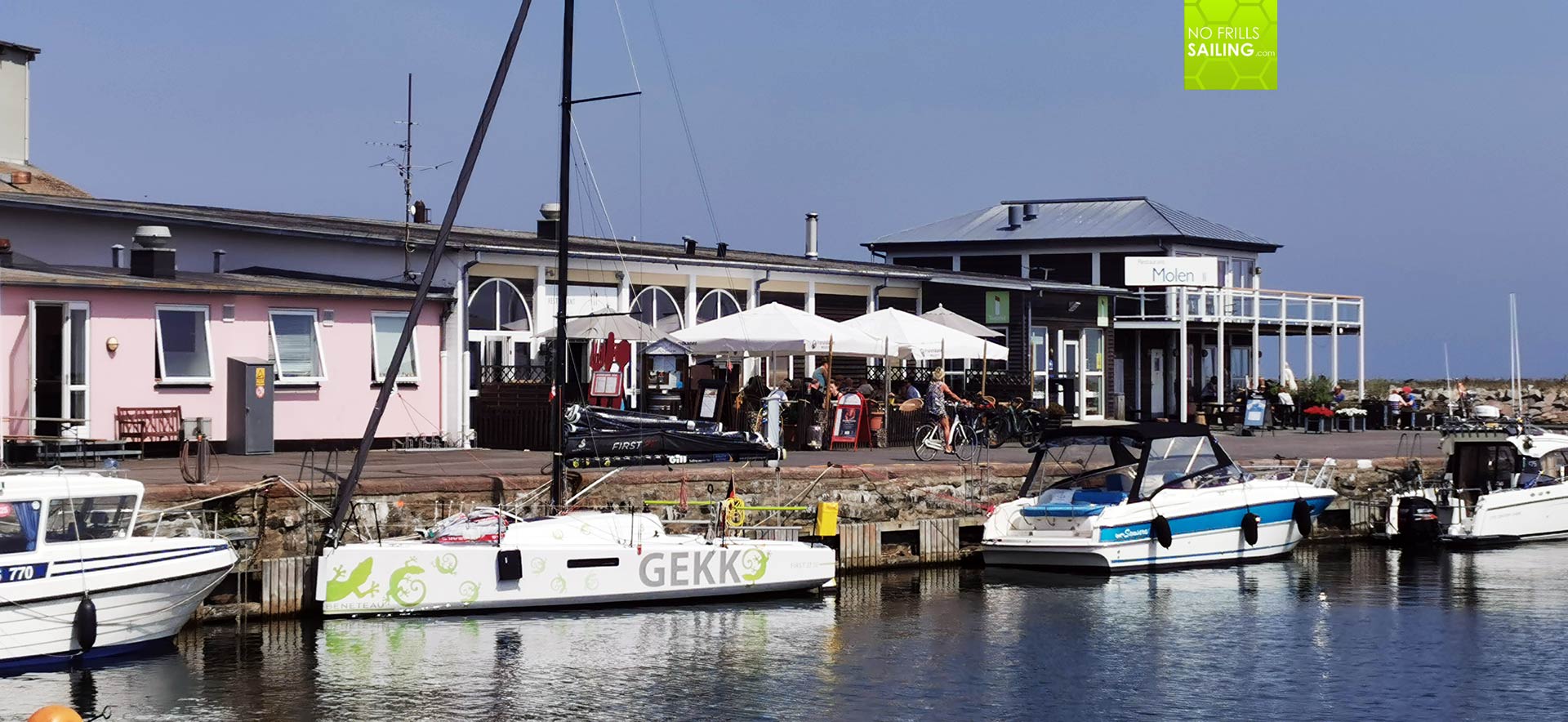 Vis-à-vis from GEKKO´s berth we found a great restaurant run by a German ex-pat and her Danish husband. Great big beer, solid, down-to-earth but fresh food in big portions and always a friendly smile (behind the masks). It´s called the Culinarium and is worth a visit. Other than that, the harbor offers a pop-up beer shop, a Café and some other restaurants you might want to visit. The general lush atmosphere and the somewhat ample feeling of this town is a great counterpoint to the cramped and cozy intimacy of smaller harbors like Gudhjem.
My overall assessment for Nexö harbor is 7 of 10 points
You may as well like to read:
All marina reviews here
Sailing to Bornholm in a fast Beneteau First 30
Bornholm with my kids