Pelorus … who? Well, as it turns out, Pelorus Jack happened to be a very special Dolphin. I shall say, Pelorus Jack was a legend among seafarers and remains also tragic figure in the immortal Pantheon of maritime myths. Living between the late 19th and early 20iest Century, this Risso´s Dolphin was said to guide ships through the treacherous Cook Strait from the Pacific Ocean into the Tasman Sea and vice versa. He was a lucky sight and most seamen praised the Dolphin, thanking him for his service. In 1903 a drunk passenger aboard the PENGUIN shot the Dolphin, injuring the animal in the cause. Furious crewmen wanted to lynch the perpetrator, angry about the guy almost killing the sacred animal.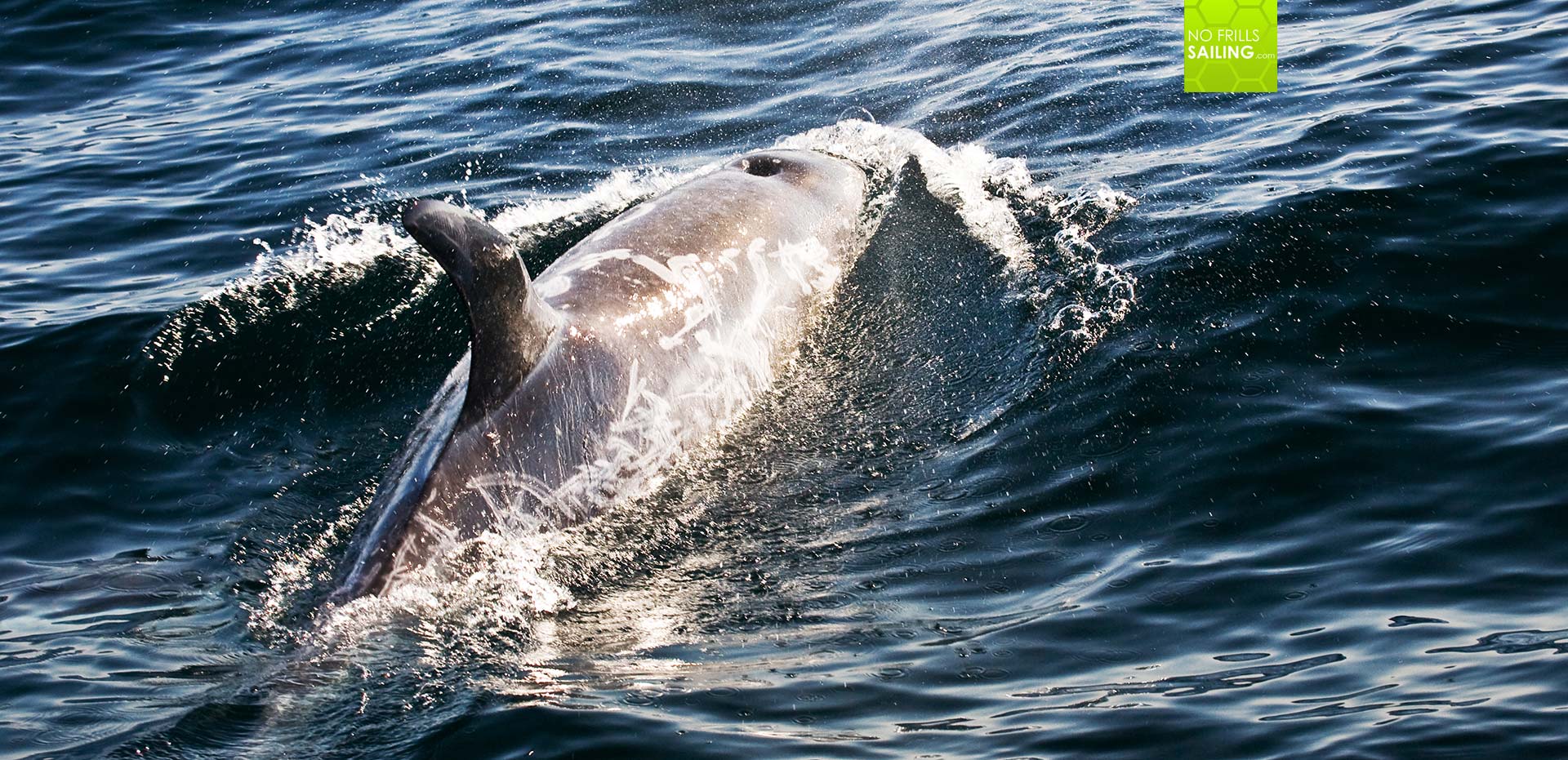 Two weeks no ship got a sight on Pelorus Jack and the local seafaring community was relieved as he returned. One year later the Governor of New Zealand put in place the Sea Fisheries Act which put Pelorus Jack under governmental protection, prohibiting any hostile act towards the animal. This was the first law ever to be enacted protecting an animal. Nevertheless, Pelorus Jack never ever again guided ships through the Cook Straight and had been rarely seen again. It was in 1912 that the last sighting is reported. The fishermen and sailors of Northern New Zealand erected a statue for Pelorus Jack in Wellington which shows engraved the formidable Palmarés of Pelorus Jack. The legendary Dolphin is an integral part of New Zealand´s maritime history and Jack´s legacy goes on living in multiple logos of companies and organizations.
VIPs raising Awareness
One of these organizations baring the logo, name and legacy of the Dolphin, is the Pelorus Jack Foundation. This is a relatively new party of German activists who decided to stop talking and start acting. Lead by German actor and environmentalist Hannes Jaennicke, this group of people put on their flag a motto which could have been the one of the legendary Dolphin: Go out and act. Hannes, whom I met some weeks ago during a preliminary shooting for the "Pelorus Jack Ocean Trophy 2022", told me that they don´t want to be just sitting behind desks, starting PR-campaigns and burning money to help companies get greenwashed, but help and fund people, activists and organizations who are there at the forefront of nature protection.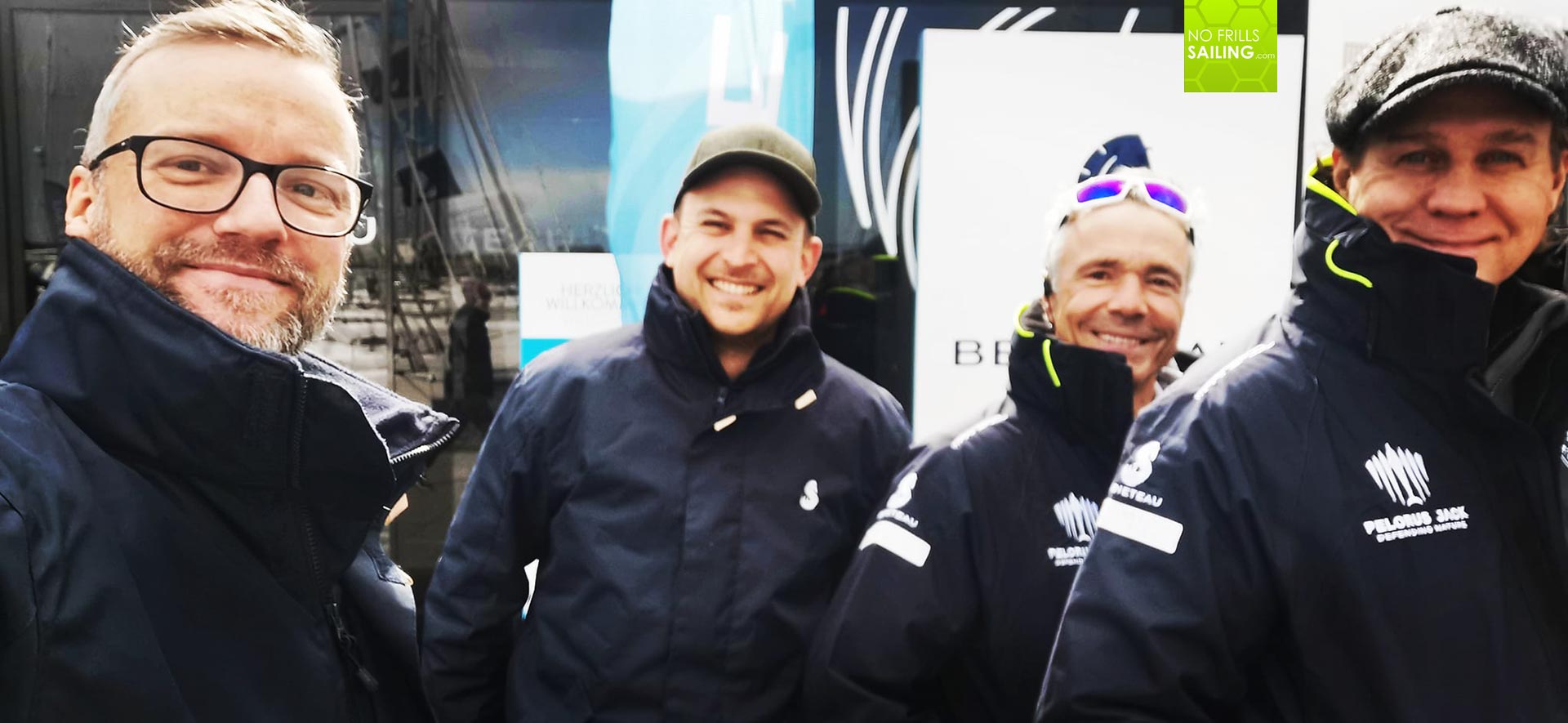 So what is this fuzz all about? You may remember my participation at "Rose of Charity Sailing Cup" which annually took place several times until 2019 Covid-crisis hit? It may serve as the progenitor of this new venture. The idea of the "RoC" was to bring together German actors and VIPs, put them on boats and have a regatta. This was filmed and broadcasted by ARD, Germany´s prime TV-network station and used as a carrier for the messages of an organization which had been chosen every year to benefit from the outreach of this TV-happening. First time I participated the charity effect was dedicated to the German Organization for Rescue of Shipwrecked (DGZrS) and last time before Covid the donation went to Ocean Care, a Swiss venture.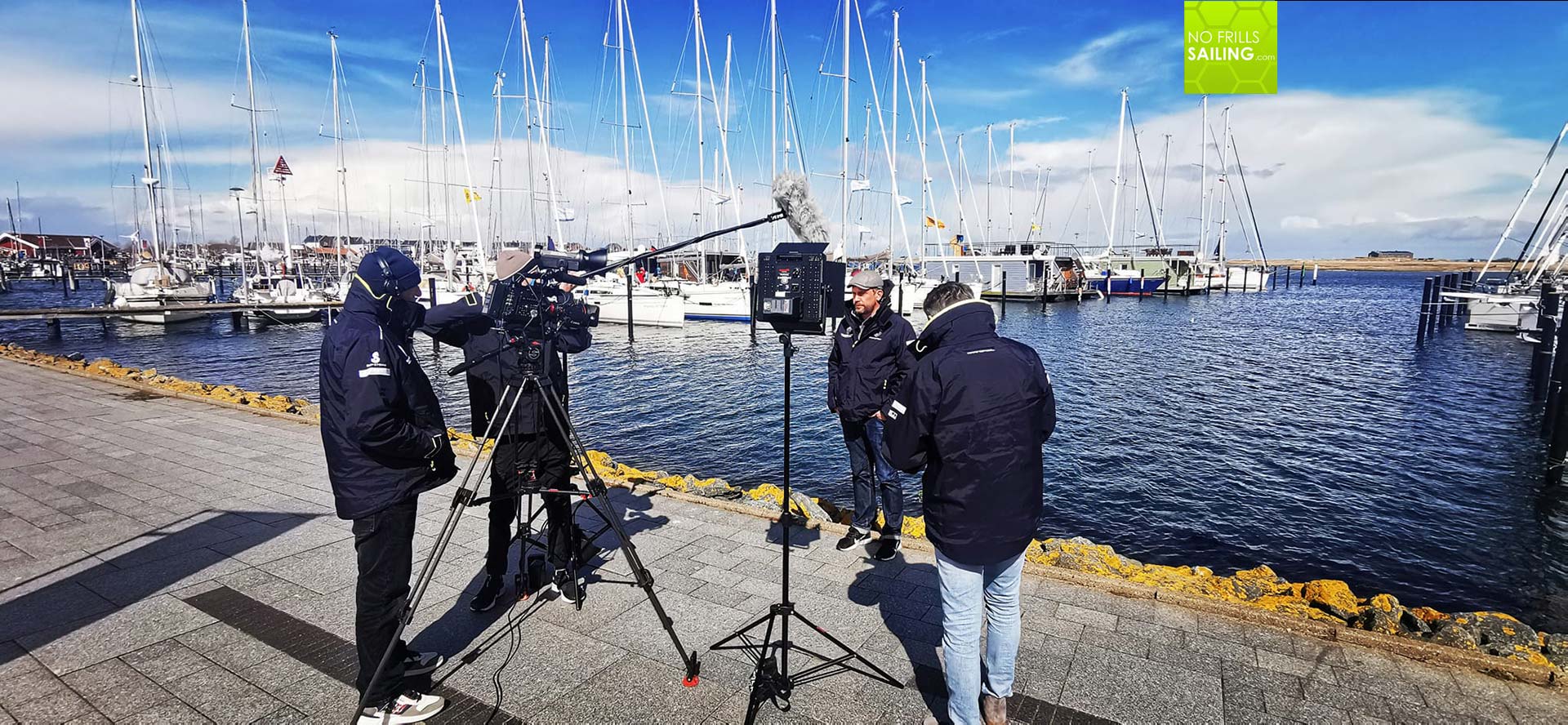 As we met in early February this year in on a windy, rainy, cold day in a Baltic marina, I received a briefing from the organizers an was happy to see Hannes and some of the actors again. The "RoC"-concept lives on, big sponsors like Peugeot and Marinepool are aboard to help raising money to charter a fleet of some 20 yachts, a group of some 60 German actors from the movie business, the TV and theatre are asked to participate and lend their names and faces to deliver the message. ARD and a second German broadcaster, RTL, join in as well. This creates a tremendous range of coverage, an outreach to many, many people in Germany and Austria. I am lucky to receive a boat again to act as Captain, guiding a group of participants through the race week.
The Race: A fine Greek Selection
The "Pelorus Jack Ocean Trophy 2022" is the first big race taking place since Covid hit. After two years of "silence" the organizers want to get back on track not only with a particularly spectacular race but also with a big bang PR-wise. That is why for the first time a state-run TV-station (ARD) works together with a private network (RTL), which I find particularly amazing and interesting, showing the huge interest and impact this VIP-regatta potentially can develop. Now, here´s the map showing our regatta´s route: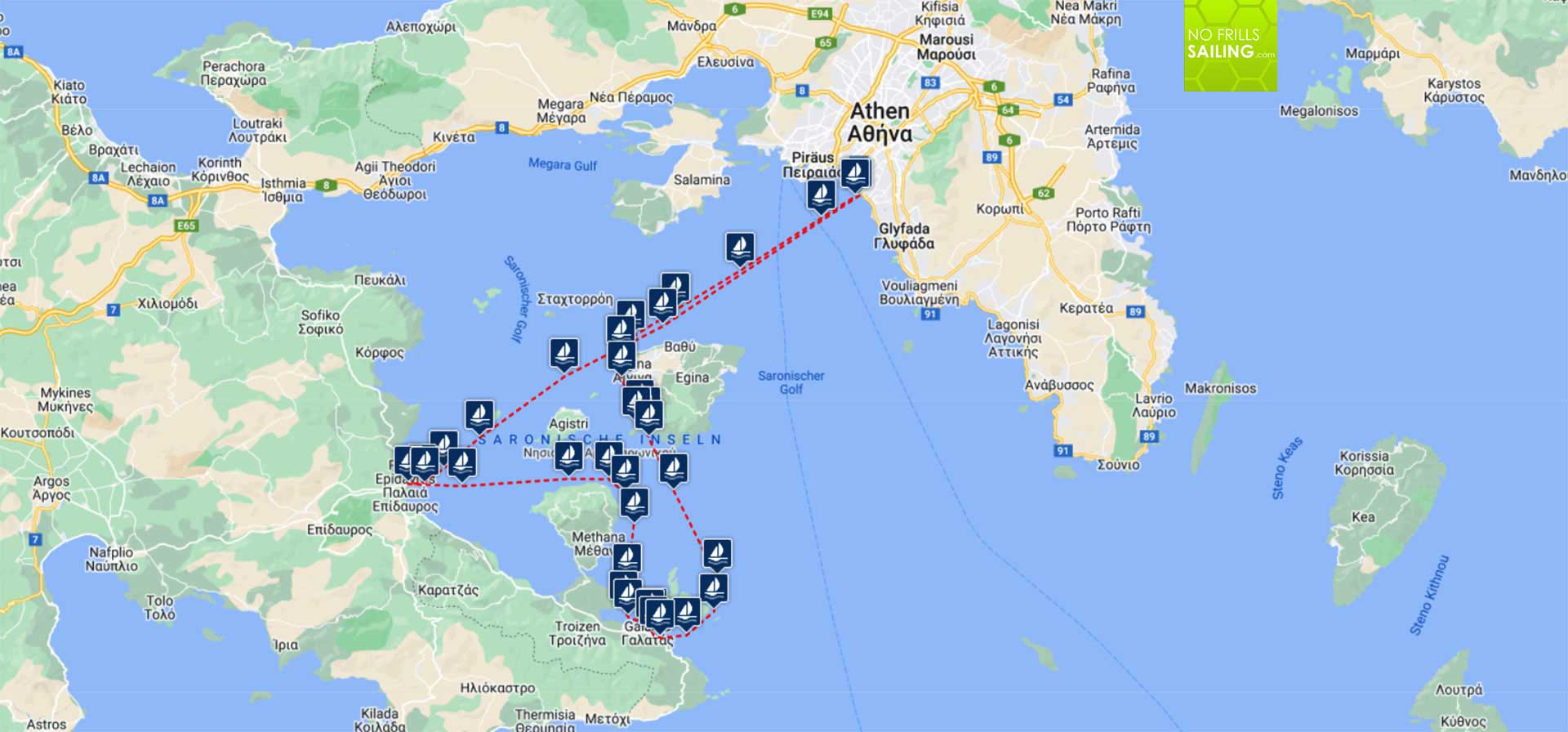 We start at Alimos Marina near Athen´s harbor town of Pireaus. Two years ago the sailing adventure began not far from here. Easy to reach by plane, Athens is the perfect starting point for any sailing-adventure going south into the island rich region of the Peloponnes. Passing the Island of Aegina the fleet will battle on their first leg to the ancient City of Epidauros for a good placing. This is a VIP-race indeed, but I know from previous venues that it will be taken very seriously by the crews. On each boat – like mine too – an able and dedicated Captain is appointed who will train and guide his crew of actors. The whole race is sanctioned and run by the official Greek Sailing Association. Now, that´s serious for sure.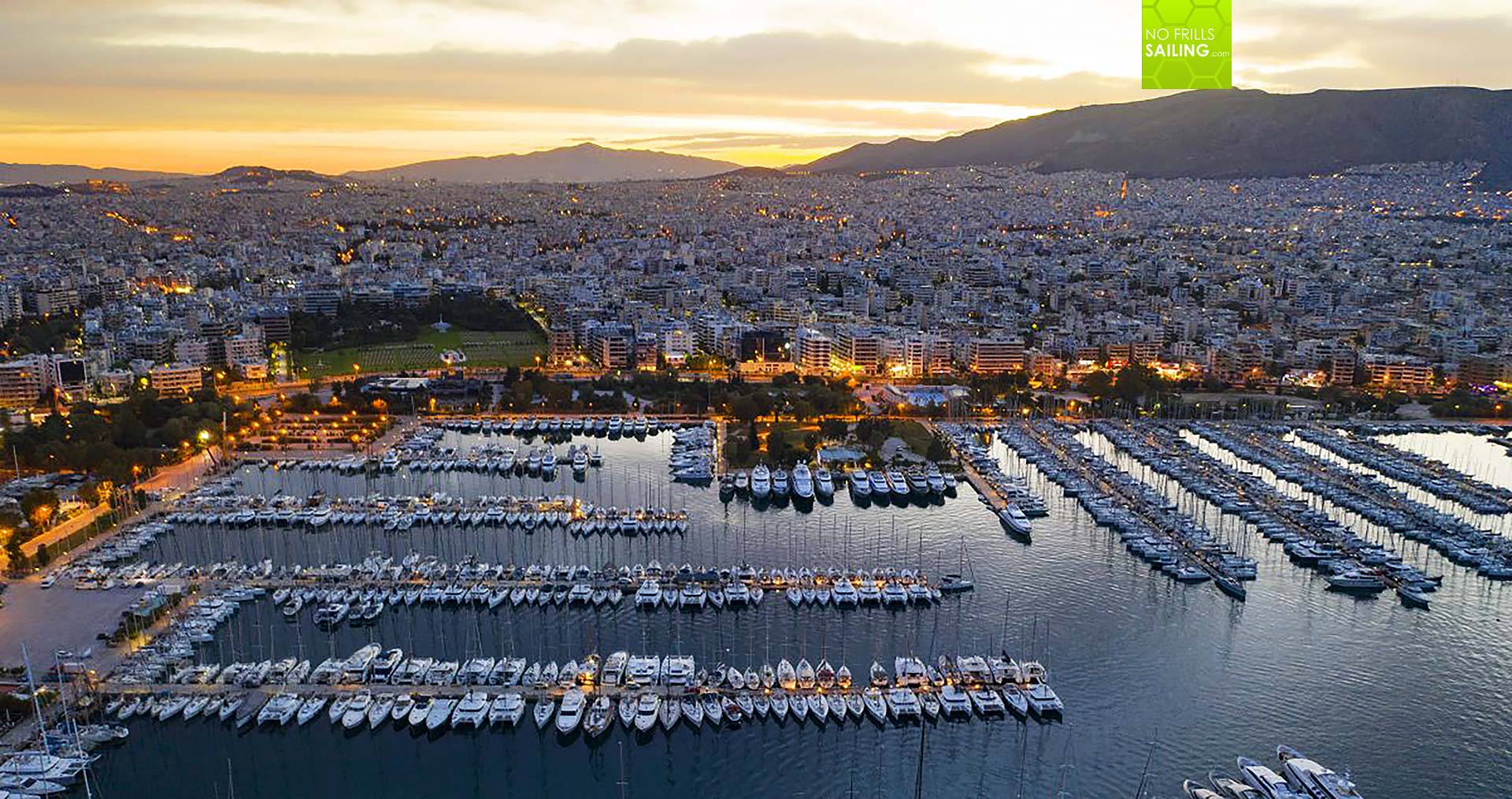 Depending on the wind – I´ve had two races in dead calms, but of course, the Peloponnes can be a pretty windy place as well – we will be on the water for 4 to 6 hours until we reach our first destination. This is Epidauros, a small town with a small harbor southwest of Athens. A classy destination and for me particularly one that I am looking absolutely forward to see. I am sure the organizers will have arranged a visit to the ancient Greek cult site devoted to Asclepius and the amazing ruins of a huge theatre.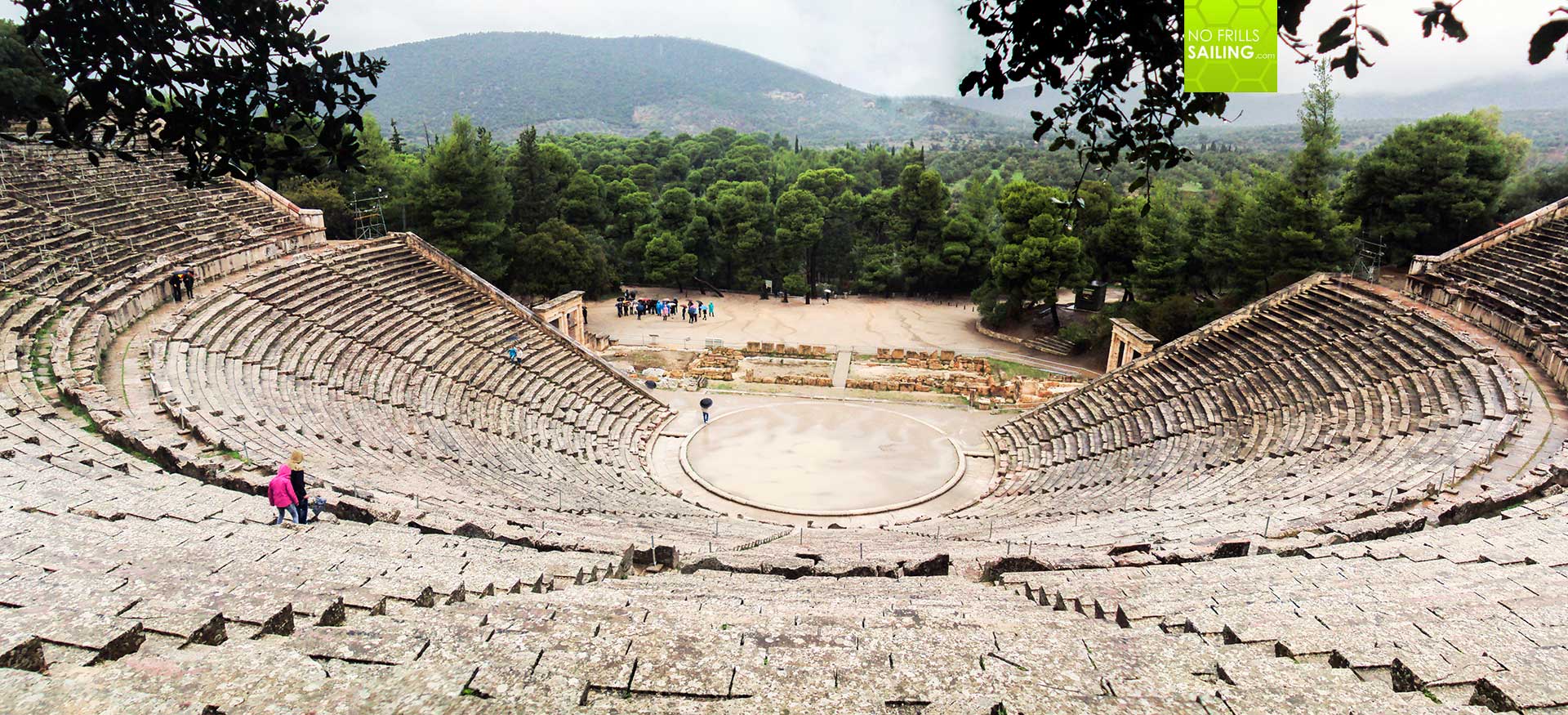 From Epidauros we sail on the following day to the East, passing some smaller Islands heading for Poros. This is a very picturesque small town on an island. The citizen of Athens come here regularly for the weekend as Poros will be reached by superfast hydrofoil ferries. I have been here twice, last time anchoring not far from here in the most famous Russian Bay, which, as a pity, the organizers might avoid as everything remotely "Russian" is off limits these days. Okay, no politics on board, also a credo of mine, so we head on the next day: Another long stretch all around the Island of Poros into the Saronic Gulf, heading North again towards Aegina.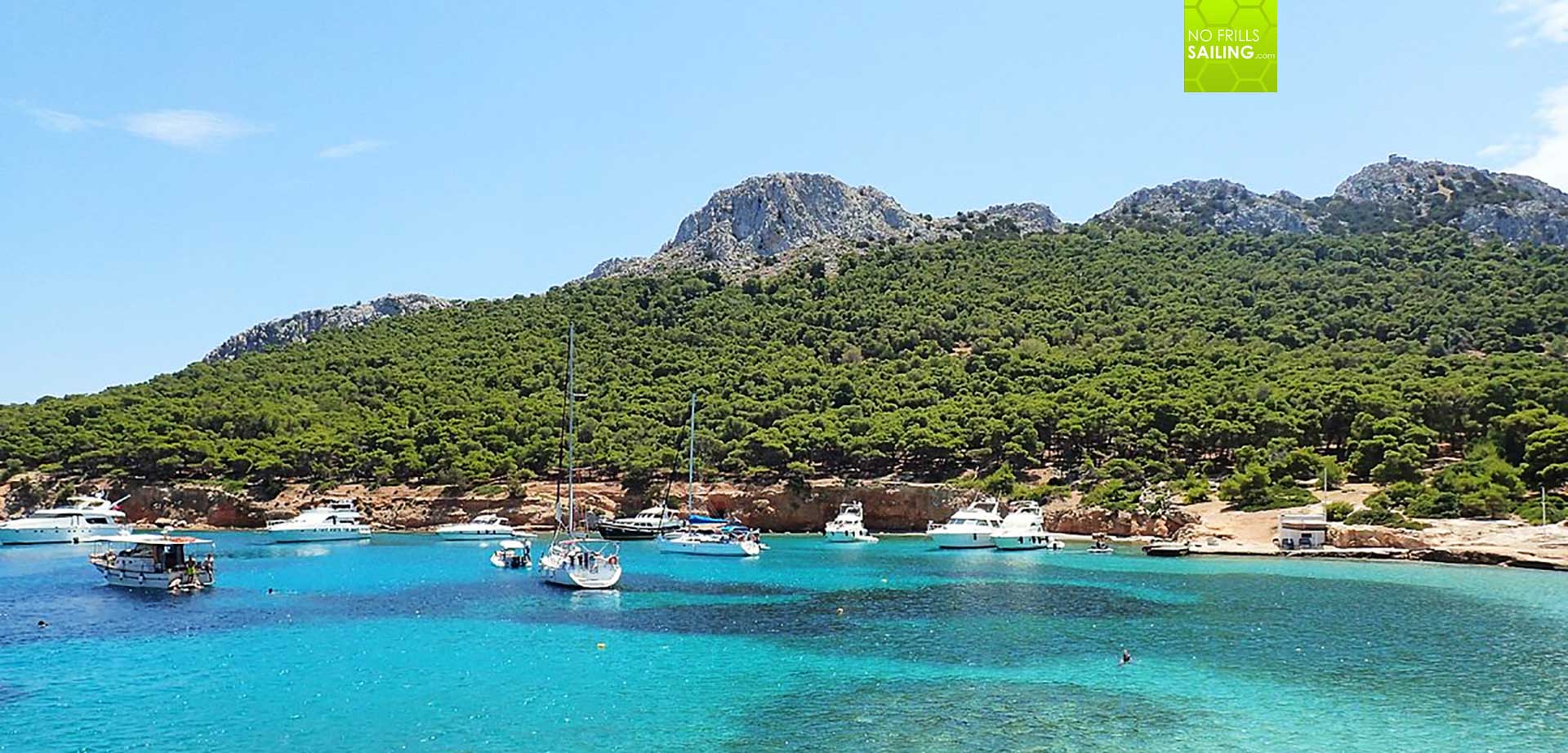 Here we will be reaching the most spectacular small Western Island of Moni Aegina where a picturesque beach, Moni Beach, is situated. I guess we will spend the night at anchor here until the last leg of the race back to Piraeus on the fifth day will conclude this race. So, in essence, a great route with amazing destinations and a fine selection of Greek highlights in this region, but also long enough stretches for sailors to show race-tactics and sails trim capabilities. I absolutely look forward to this new adventure! So, what boat am I sailing on?
My Boat: Jeanneau´s Sun Odyssey 440
At least for now I know which boat I will be sailing on. Since I raced on a Sunsail 410 last year – unforgettable APRIL STAR with highs and lows – I received an upgrade onto a Jeanneau Sun Odyssey 440. This is a new boat recently launched by French production boat maker. I´d had preferred to sail on a familiar Oceanis but this can turn out to be useful as well: Knowing your competition is a good thing. Which boat it will be in the end, I do not really care about as long as weather will be great and my crew will be fine.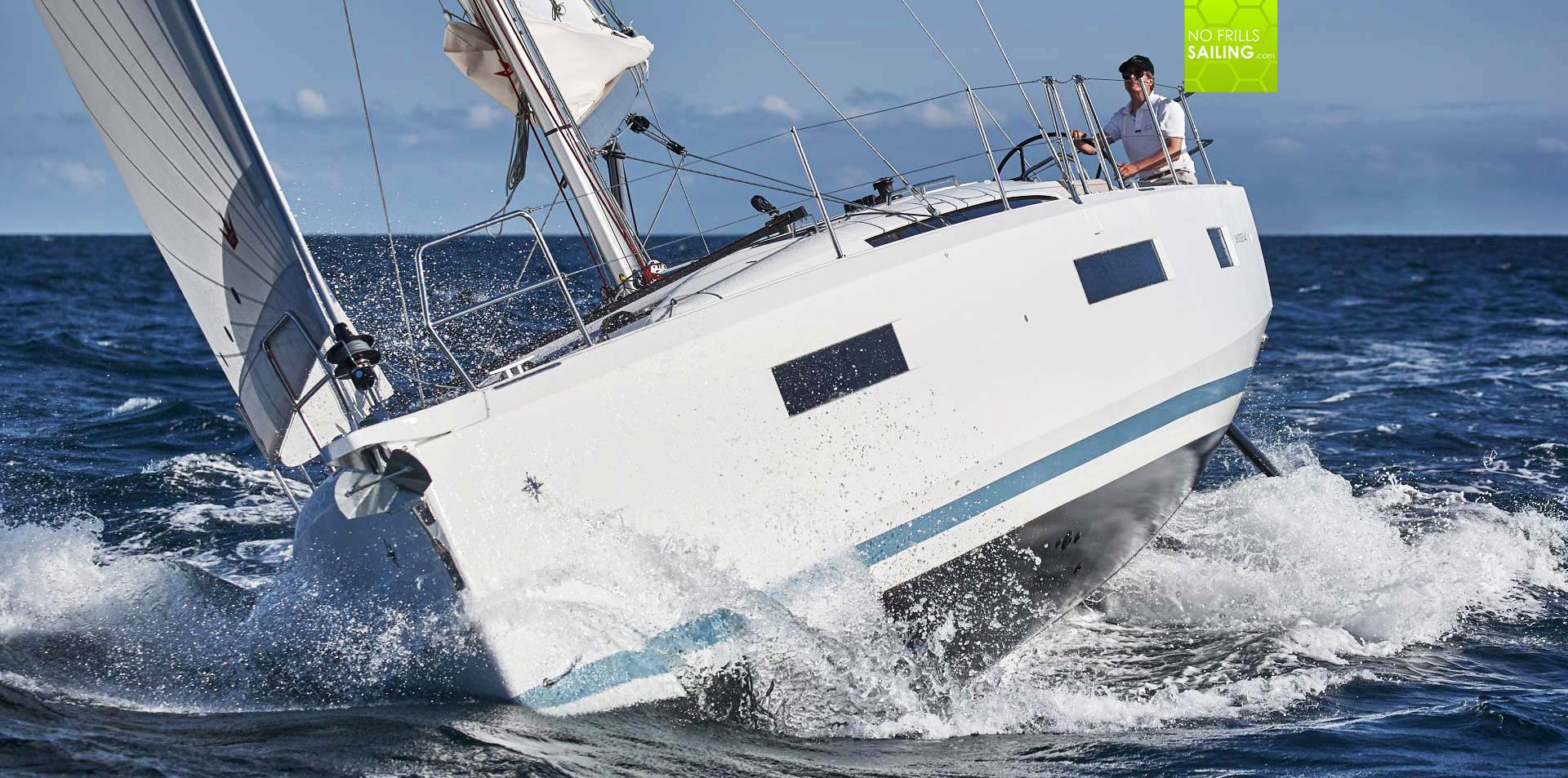 Speaking of which: The PENGUIN, the very ship from which Pelorus Jack had been shot at in 1903, sank during a passage through Cook Straight, with just 30 persons surviving out of more than 130. Well, that´s a start I´d say …
You might be interested in these articles too:
At the "Rose of Charity 2019″ race
The perfect start.