First of all, I know, it´s my second review of a maritime movie this year in such a short time: I am sorry. Having had my Covid 19 infection (pretty intense three days with harsh symptoms, now recovering as well fast) I am bound by quarantine restrictions. That means, I can´t leave the house and thus I am not able to go out and work on the stories as planned. Now, well into the 5th day of the quarantine, I feel like I´ve seen all from Prime and Flix and so I checked what my good old Blue Ray collection might have in store for me. And I found – full of joy – a true marvel, a masterpiece example of brilliant journalism, creativity, stubborn improvisation and best narration. This is literally my absolute Number One when it comes to travel documentaries: Michael Palin´s "Around the World in 80 Days." If you don´t know about this one: Absolute order to watch!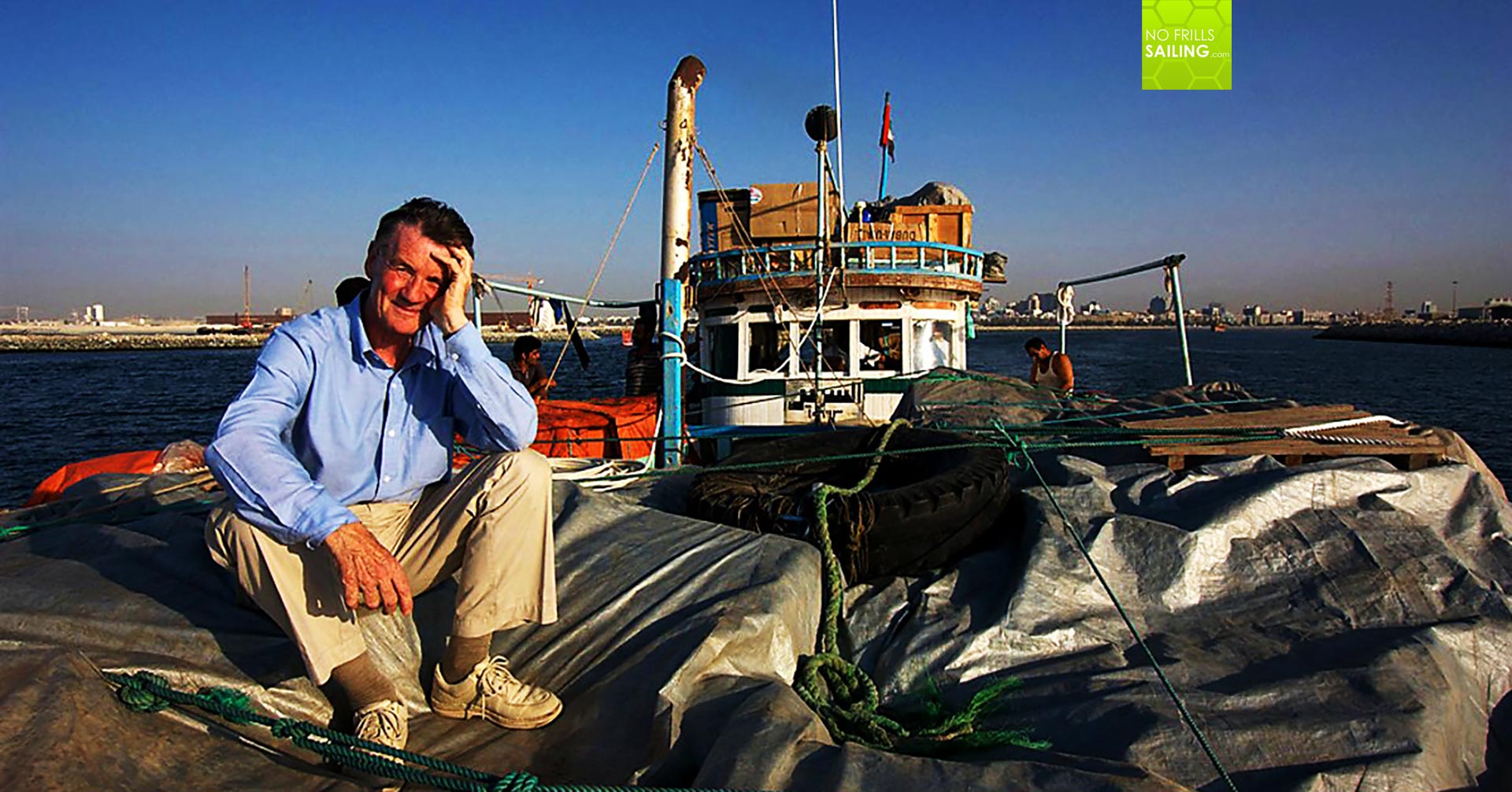 I have this DVD-collection since years and remember zapping by chance right in the middle of one of the episodes (of which there are 7 in total). I used to be a teenager and knew Michael Palin only from his admirable work as member of Monty Python. "Life of Brian" being still one of my favorite movies. Now, what struck me right then, easily 20 years ago, was his powerful presence, yet always modest and courteous, always setting the stage for the scene he was part of, not staging himself. Hi wonderful, tasteful humor, so brilliant, so non-scripted. I fell in love with his style of narration, his approach to people. That Michael Palin´s "Around the World in 80 Days" was "Michael Palin´s" show, that you learn no three minutes into the first episode, wasn´t almost the case. He ranged on third place only and only got the job from producing company BBC because the first other two had turned down the offer. To me, the greatest gift to this show!
The Story of Michael Palin´s "Around the World in 80 Days"
Now, as the name suggests and you probably might have guessed, the story is pretty easy: Michael Palin is Phileas Fogg, the imaginary hero of Jules Verne´s original. The task is to travel the exact route his legendary literary forerunner had been taken. Michael is allowed to use every form of modern available transport except planes. That said, a bet is placed whether he could make it, or not. His buttler and combatant, Jean Passepartout, is also saddling up – in the form of a handful crewmen of the BBC. What makes this travel documentary so interesting is the multi-level, the layers of interpretation. At first you only see the comparison between Jules Verne´s voyage and the real voyage of Michael Palin. That said, it´s the ongoing "in the story" and "what I go throw now"-narrative, the comparison between Verne´s world of the late Nineteenth Century and the modern world of today. Modern world? Wait …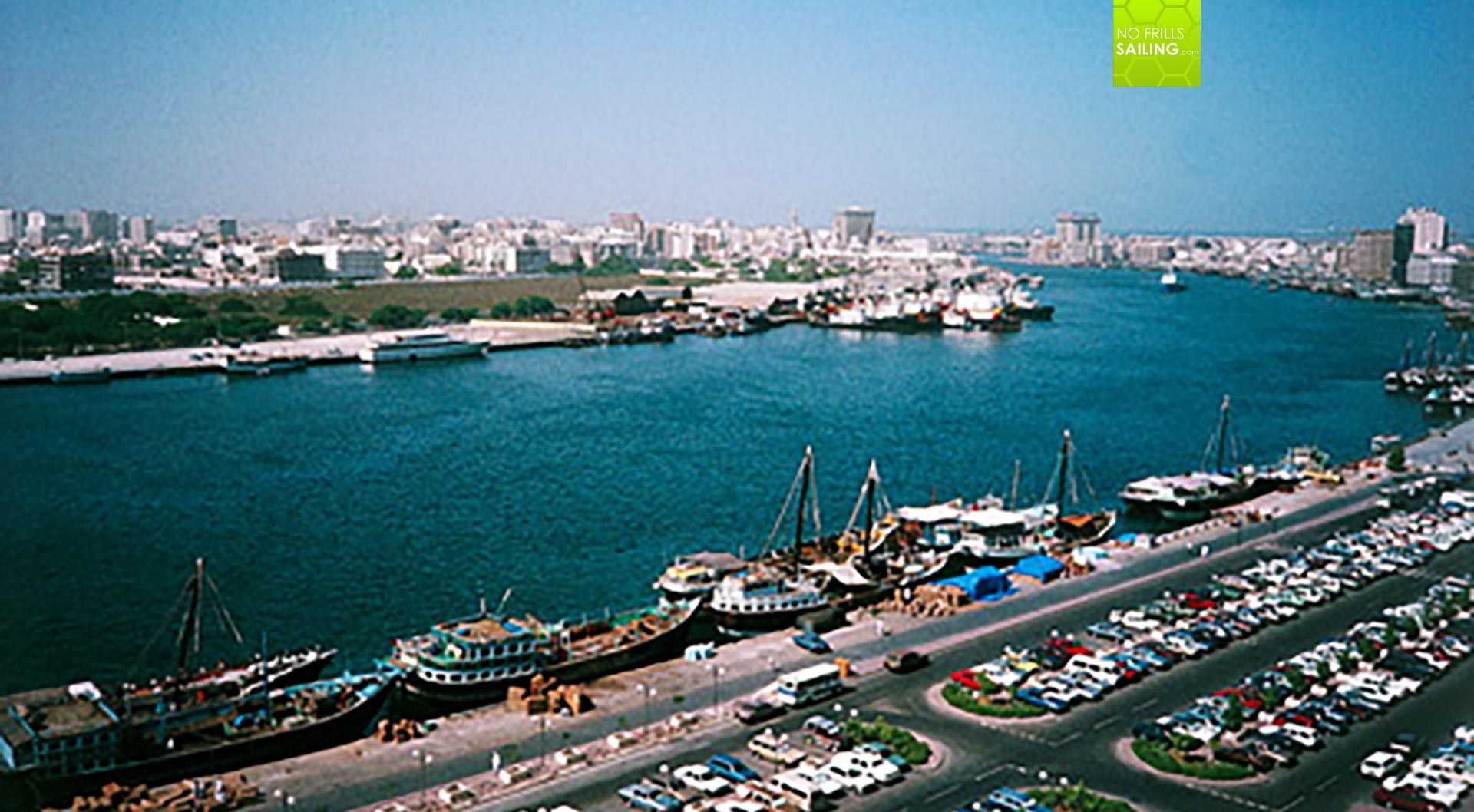 That´s the second layer. And I find this is the one level of interpretation that is aging so well like a superb bottle of wine: It gets better, the older the documentary gets. "Around the World in 80 Days" has been produced literally one year before the internet. There are no cell phones, satellite communication, no realtime-moneytransfer, no apps and not even TeleText or the simplest form of centralized digital database. This documentary is a historical document by itself. I was born 1979 so I know damn well that things which now cost me the swipe of my finger was back then a matter of painstaking research in the depth of a special-interest newspaper: Like when Michael checks for the next scheduled ferry ship to Egypt, a venture that takes hours and requires him to physically move across a whole city! It´s a modern world before it became digital and connected. And believe me: It is so refreshing, so hilarious, so interesting and so garnished with loads and loads of "Aaaah, yeah!"-outbursts of nostalgia and emotional memories, that this alone is a reason to watch it. But back to why I write about this in my blog.
Sea travel and Sailing: Epic Episode 3
Phileas Fogg, aka Michael Palin, of course uses boats, ships and ferries frequently and this is all very exciting. But there is one episode that stands out: Episode 3. Having reached Dubai (which, upon seeing it late 1979 is a wonderful surprise to you!) he have to cross the Arabian Sea to reach India. Passepartout has arranged the trip on a Dhow. These ancient old ship designs, mostly powered by Diesel engines but also running with their single Latin-sail, have been the backbone of merchant shipping around the Arabian Peninsula for hundreds of years – and still can be found there. Palin boards the AL SHAMA and sets off. What follows is one absolutely wonderful, romantic, intense, well-narrated and beautifully shot real-life experiences.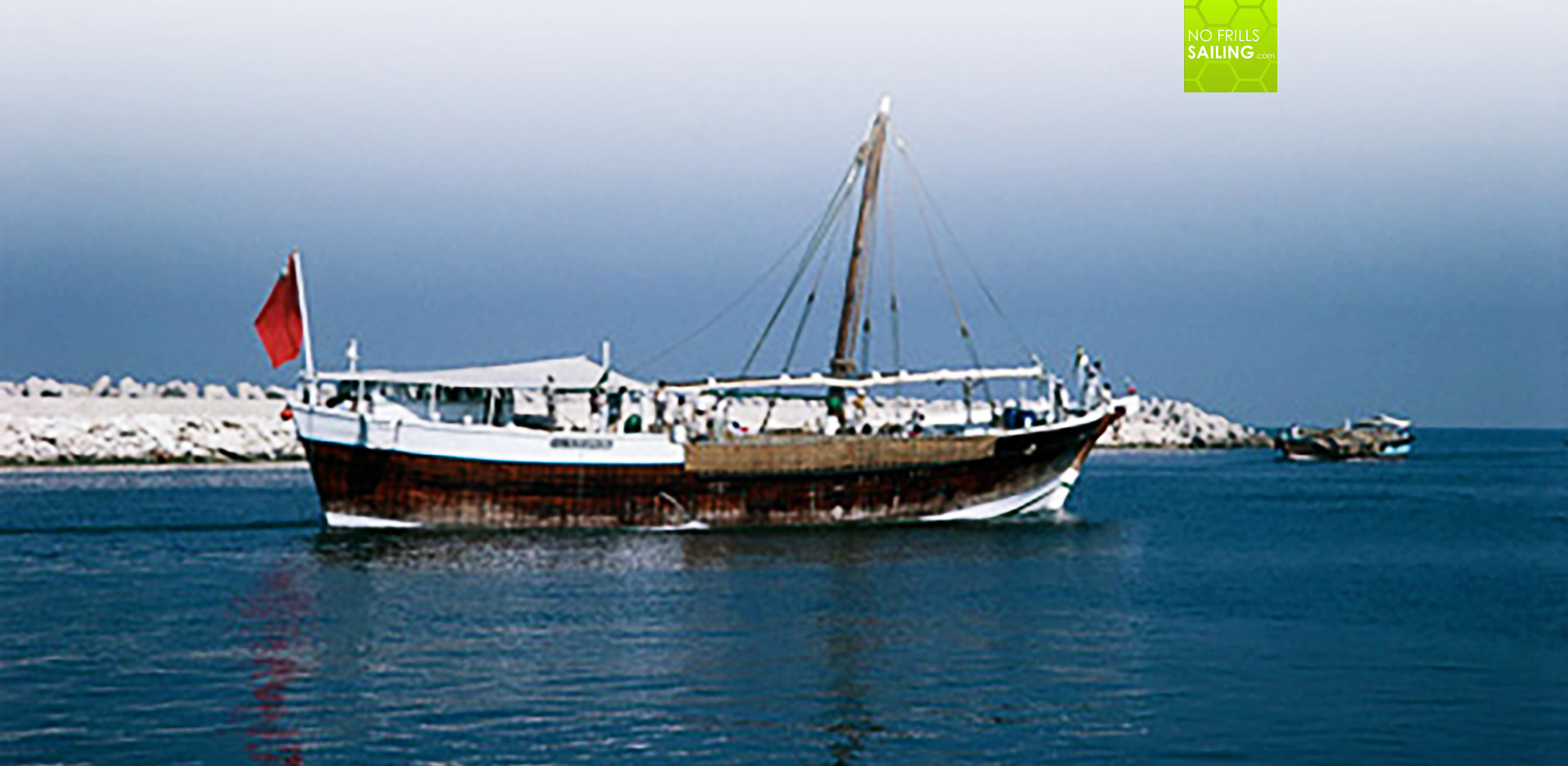 I doubt that the BBC writers had initially planned to dedicate a full episode to this single part of the trip. Instead, I am sure, that the profoundly changing character of a seaborn trip, the comradery aboard, the heartbreakingly emotional interactions with AL SHAMA´s crew and the intensive impressions gained on that ocean voyage made the team decide to show it in full bloom. And this makes it so special, so wonderful. It is not so much the boat itself or the trip (which is pretty boring and event-less to be honest), it is more that you can literally watch how Michael gets absorbed by the mood of an Ocean voyage, how he adapts to the rhythm aboard dictated by nature. His curiosity for everything, especially the people and finally, when as is accepted and becomes one of them, the warmth and joy of true seamanship, of people "in one boat". It always brings tears to my eyes, because, honestly, that is why I sail too.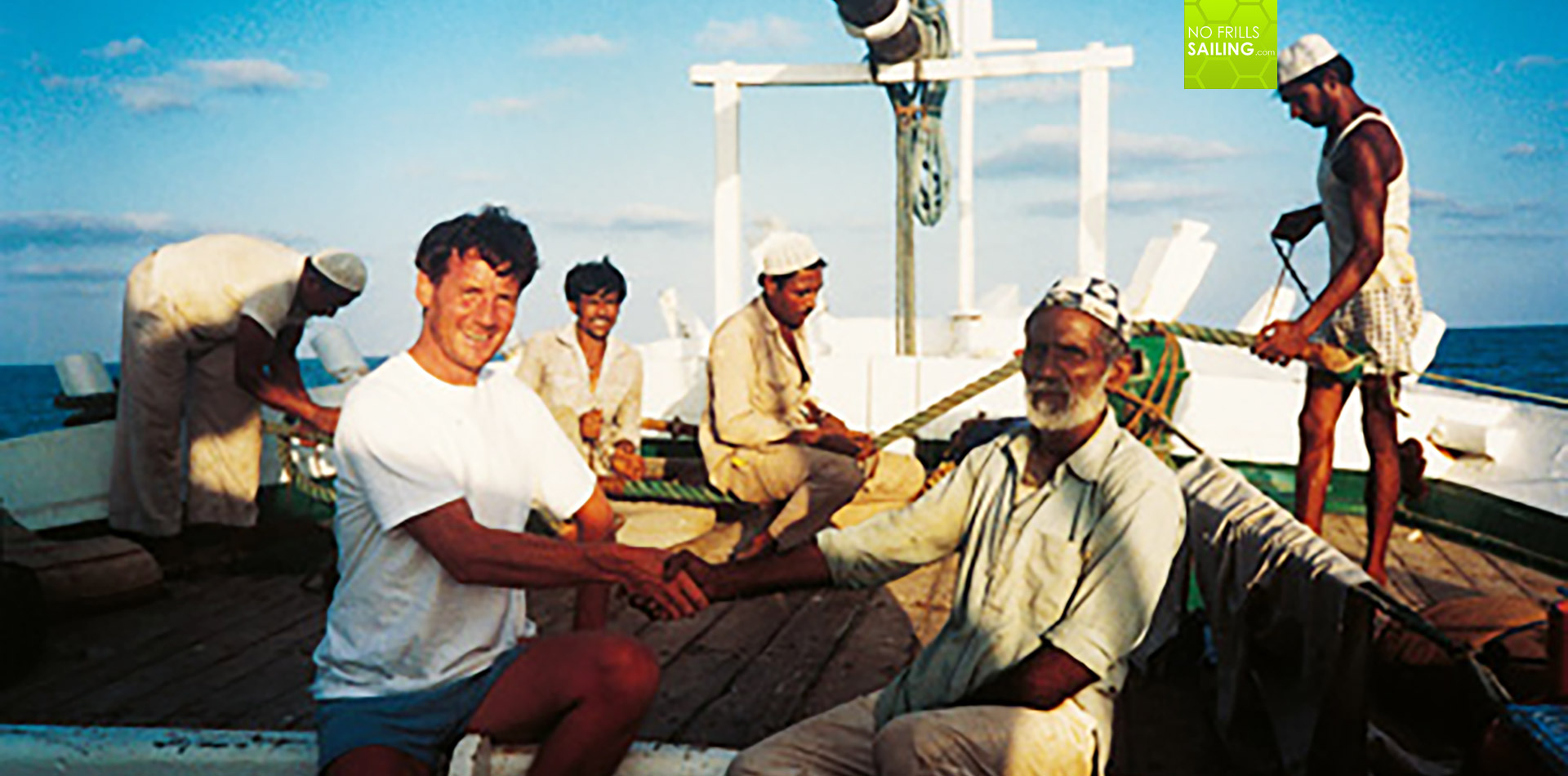 The clash of cultures – an ancient old Arabian clan of guys, a bit closed, maybe kind of secretive and closed that meets this so very openly British guy, who embraces the unknown, head up, smiling, commenting and open minded. Orient meets Occident, maybe with a little bit of a lingering of Britain´s colonial history. The connotations with one of France´s best writers: This is a mixture that I never get old to watch, although I can recite the whole series by heart. Episode 3 always works like a "reset-button", bringing me down, showing me what really counts. Even today, this works wonderfully. For a sailor and skipper, the whole series, and especially that one episode on the Dhow is soothing experience.
Why Michael Palin´s "Around the World in 80 Days" is a Treasure
Michael Palin´s "Around the World in 80 Days" not only is a TV-gem worth watching multiple times over again, it is also the start of a whole series of travel documentaries which essentially became Palin´s occupation. After "80 Days", he did format where he was wandering on Ernest Hemingway´s trail, a "Pole to Pole" adventure from North to South, the wonderful "Full Circle"-series around the Pacific, a masterful documentary on a trip through North Korea, the Himalayan … you name it. He, it seems, did not just found a spark that ignited a before unseen talent for making these marvelous travel documentaries but a whole living and afterlife since Monty Python ceased to be active.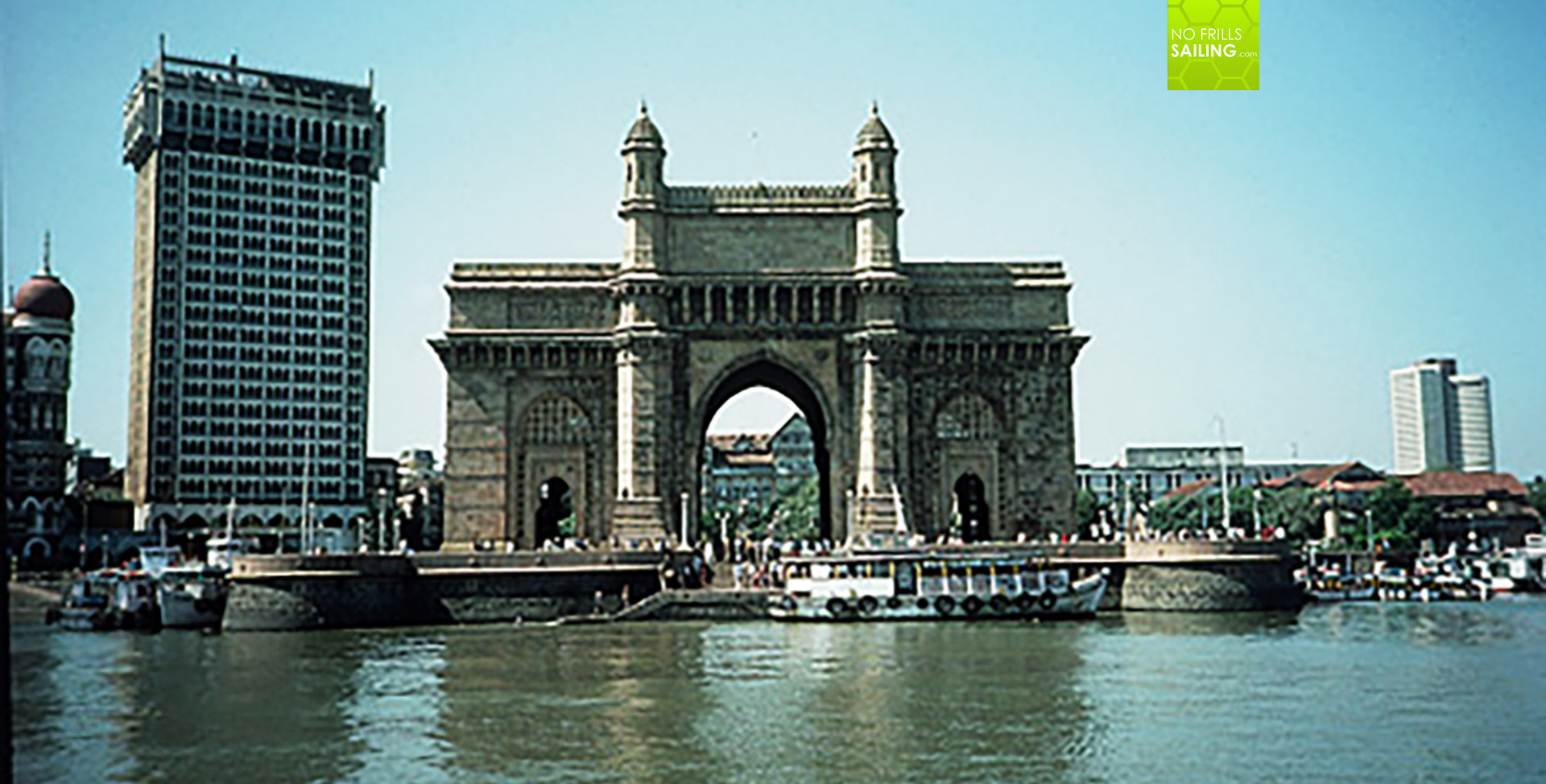 You may get a copy or have it streamed, start with "Around the World in 80 Days" and enjoy a funny, adventurous, interesting, hilarious, breathtaking journey through an ancient modern world, narrated so beautifully, innocent yet capable by such a wonderful guy. In this, I thank the quarantine, that brought me back to re-discovering this endless filmography of his, always with a special emphasis on ships and seafaring, which is also underlined by his latest book, "Erebus" which I also reviewed here. I wish you all a safe, healthy and fresh start into 2022.
Pictures © BBC and Michael Palin
You may also like to read:
Michael Palin´s "Erebus" on the ill-fated Franklin Expedition (and much more) 
A very good pirate movie