Covid still has me (a bit) and it seems like everybody around me did catch the disease too. With me, after 3 really awful days, everything is back to normal except for a loss of taste and some minor problems with my breathing. Nevertheless, going out and doing active research for stories is still a problem for me: No new articles since a whole week – I hope, you guys understand that. Nevertheless, there is something new and exciting coming up on two keels … some time ago the Beneteau Group-affiliated Excess catamaran brand published a very interesting teaser film. And I loved it! Well, I thought, let´s do one of these sofa-based analysis of what this nice little movie tells us.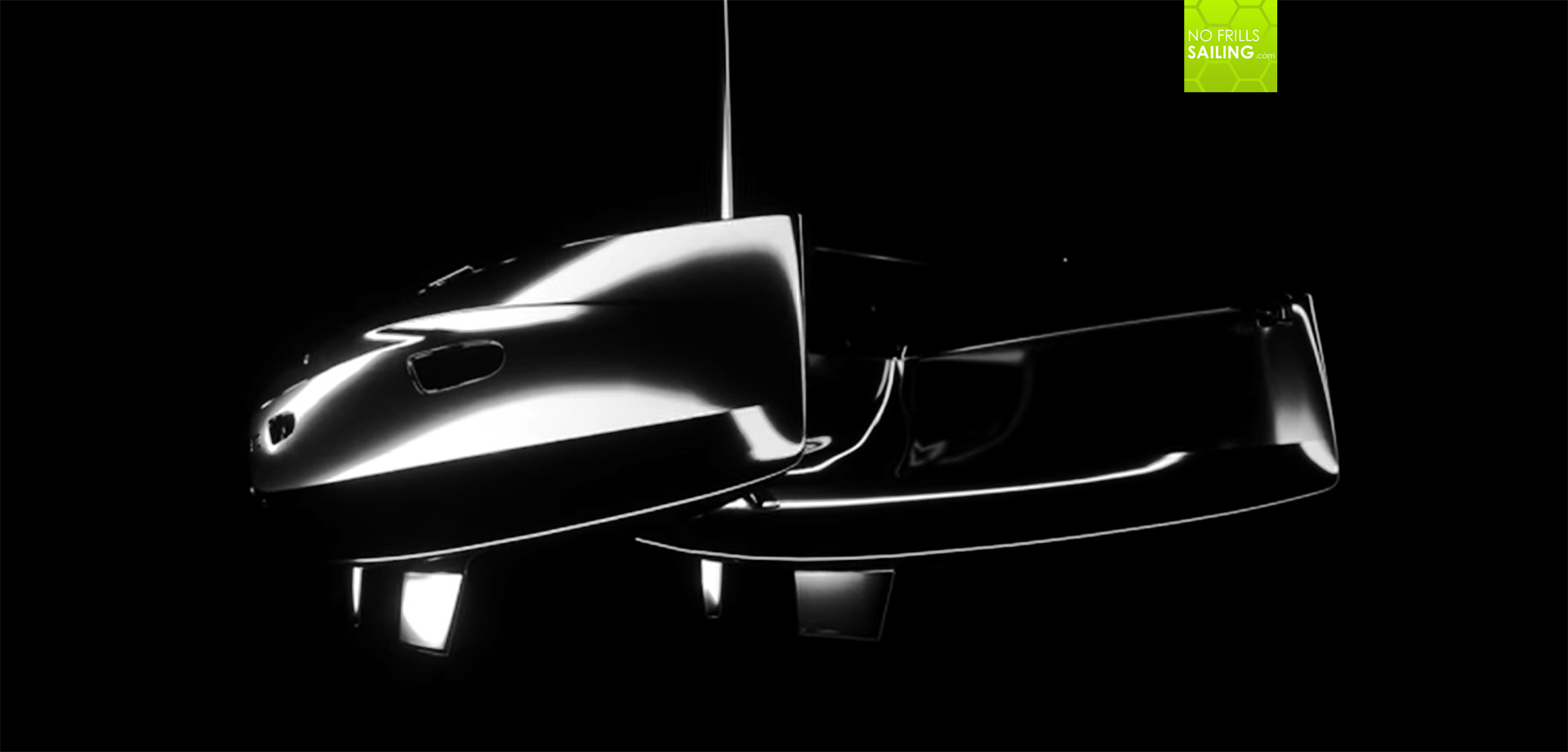 Catamarans, you know it, aren´t my prime focus and I would still consider myself being a "mono-guy", but since I´ve had the pleasure to deliver two brand new Excess 11 sailing cats and accomplish my first 1.000 or-so miles sailing one of these, I really got into multihull sailing. As I concluded my sailing adventure arriving to the Baltic last autumn: It´s a more than perfect sailing ship for families (especially with kids) looking for safe, comfortable and fast sailing passages, looking for a wonderful base for a dream vacation. Seeing former IMOCA-champ Alex Thompson sailing a Gunboat performance catamaran now sits on the same track: It´s just so much fun and convenient to be on a multihull. Now, let´s see what Excess yard has for us …
"Excess"-ive sailing: The new 13
The little movie starts with a small wire-animation of a sailing boat (monohull) transforming into a catamaran. This is truly the message: "You are looking for a monohull sailing sensation? Get one of ours!" This is the DNA of Excess: Having the steering wheels on deck level and skipping the flybridge allows for a deeper mainsail boom and thus much more sails area and keeping the helmsman around in the cockpit makes it a more "crew-like" feeling. There aren´t too many brands offering this sensation, with French cat-brand Nautitech probably being the closest in terms of sailing style.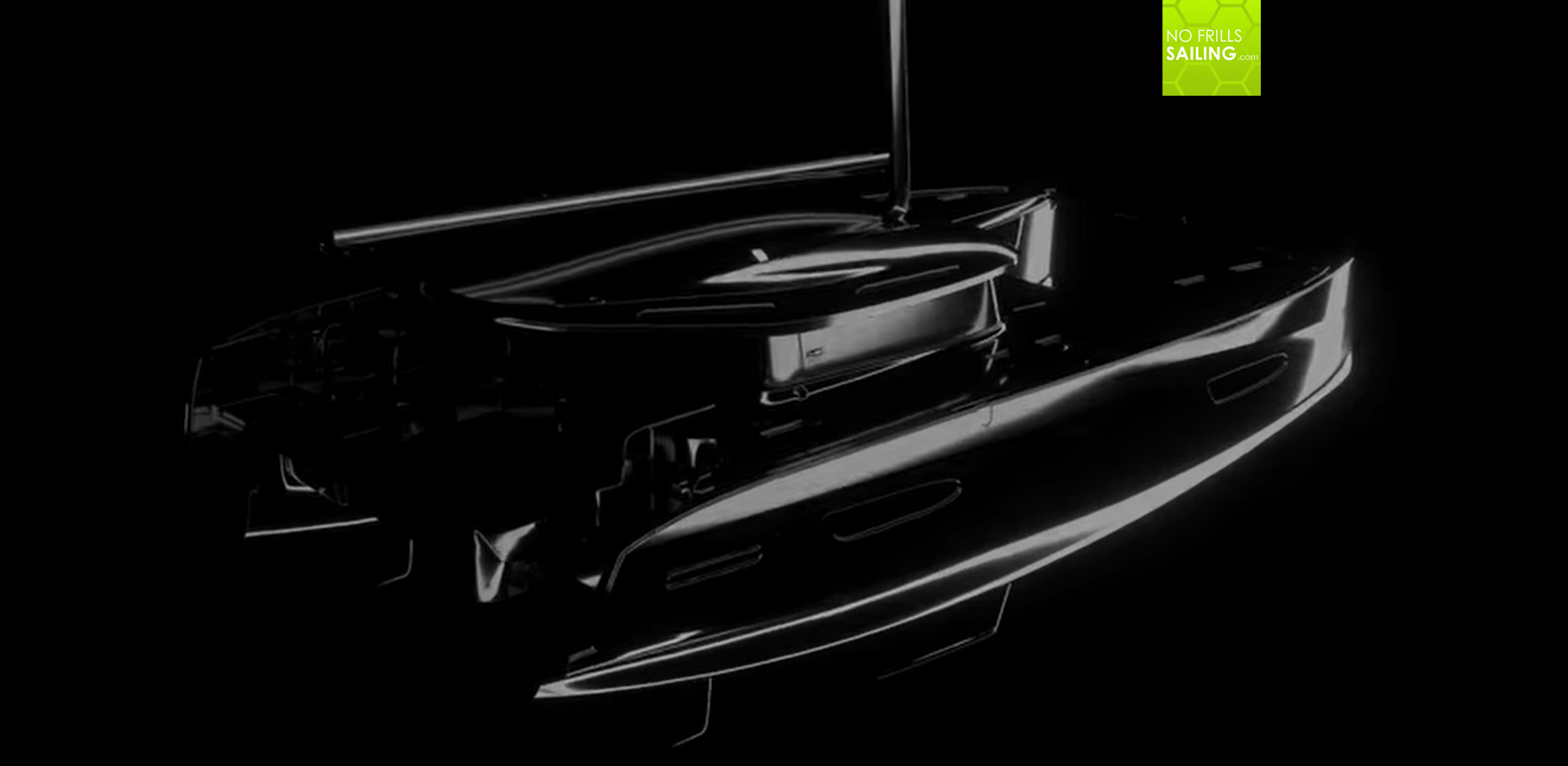 In this, I must say by looking at the video over and over again, I must applaude to the designers. As the brand started three years ago, they began offering two cat sizes, the Excess 12 and the 15. I can only make an educated guess but I would say the wanted to have a quick launch and start to position this new performance-oriented brand and so they took what they already have had – Lagoon cats – and spiced them up a but. A new deck mould, a different rigging (the said more sails area) and some different interior design and off they went. The Excess 12 nevertheless was a "tuned" Lagoon 40. 2020 was the year the first real Excess entered production: Excess 11 quickly became a hit. With more than 150 units sold so far, this first "real" Excess was nothing less than a promise of future boats to come. And now, the next one is shortly due to arrive.
Sailing with comfort and style
What can we see by watching the film? Well, first of all, the proven concept of moving the salon-housing as much abaft as one can to place the mast outside of the wheelhouse. This was one of the most mentioned downsides of the Excess 12 as the mast stand took away space and freedom of roaming about inside the salon. By that, the new Excess will receive a modern rigging and sailplan – that said, we can expect a big mainsail (probably flat top/square top) and a moderately sized Jib (probably self tacking).
Speaking of the running rigging, you may have read my article on my catamaran delivery passing Bay of Biscay and English Channel with my review of the running rigging of the Excess 11. I was nothing more than puzzled and amazed by the fact that the whole boat´s lines needed for fine trimming the sails and managing maneouvres such as tacking and gybing could be controlled by just one single winch! The layout of the Excess 11´s running rigging was so thought through, that I was able to control the boat absolutely safely and with confidence even in foul weather with waves of 3 to 4 metres and wind speeds of hovering around 35 knots – alone.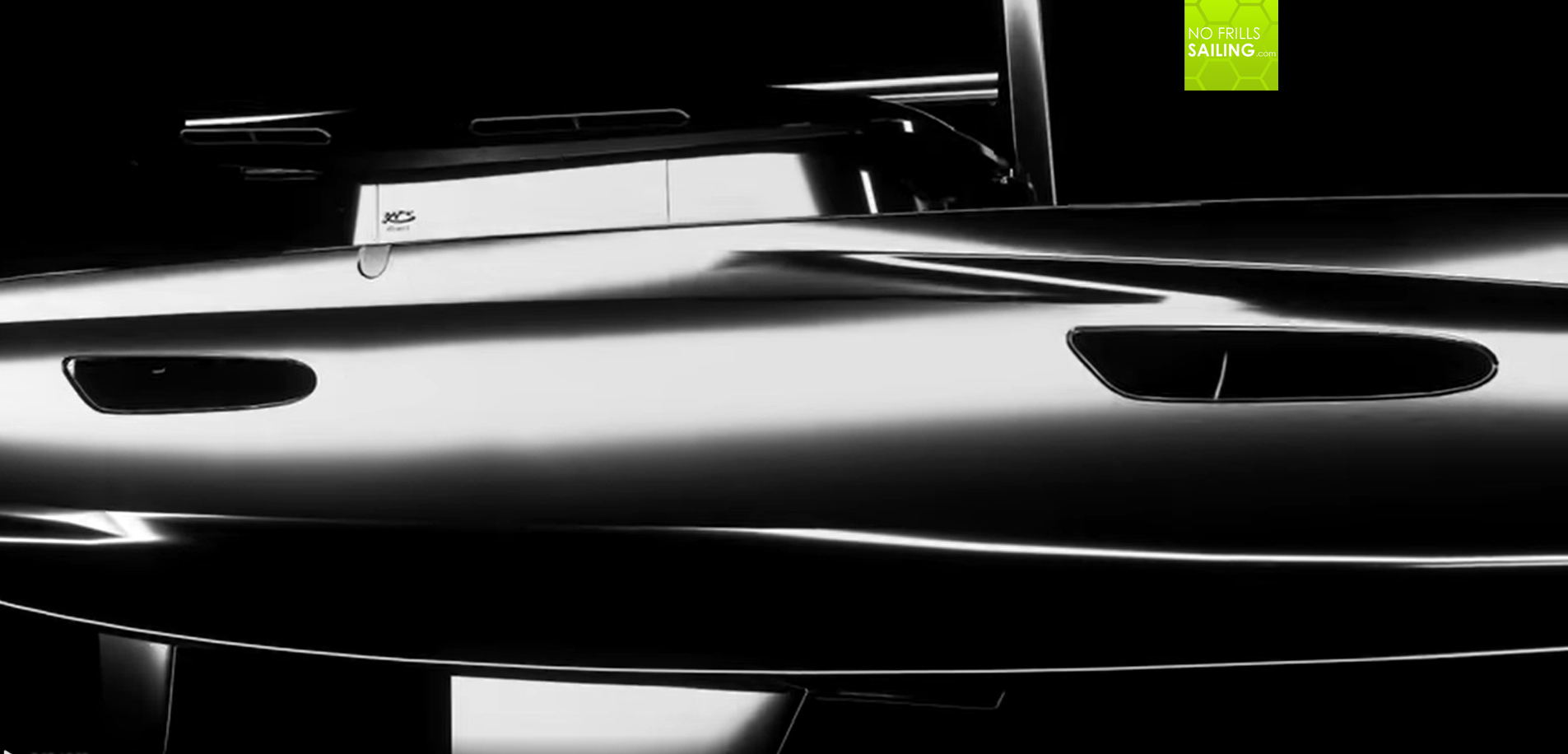 One can clearly see in the animation that the hulls are incorporating the trendy "tulip" shape: That said, we see a narrow, in the bow possibly V-shaped fine entry for a flat shape and minimum wetted surface, widening up above waterline for maximizing interior volume. Excess is a production design and of course wants to attract as many buyers as possible. In this, hull design and sailing properties will not tend to the extreme as this new 13 metre catamaran must master a fine balance between performance and cruising. But …
Wavepiercer!
But look at the bow! Now we are talking! Incorporating not only the latest design trend of a negative stem, the bow of the new Excess 13 will most certainly enhance especially upwind sailing properties of the catamaran. The fine razor-sharp entry will make sure that the catamaran won´t splash into waves when sailing upwind but "cutting" through the crests, making the ride less rocky. Also, together with those "wavepiercer" bows, I might say that the fins deep down under the hulls appear to be much bigger than those of the Excess 11. That said, I am confident that the new 13 will have much less leeway when sailing upwind. This was one of the major downsides compared to monohull-sailing in my opinion.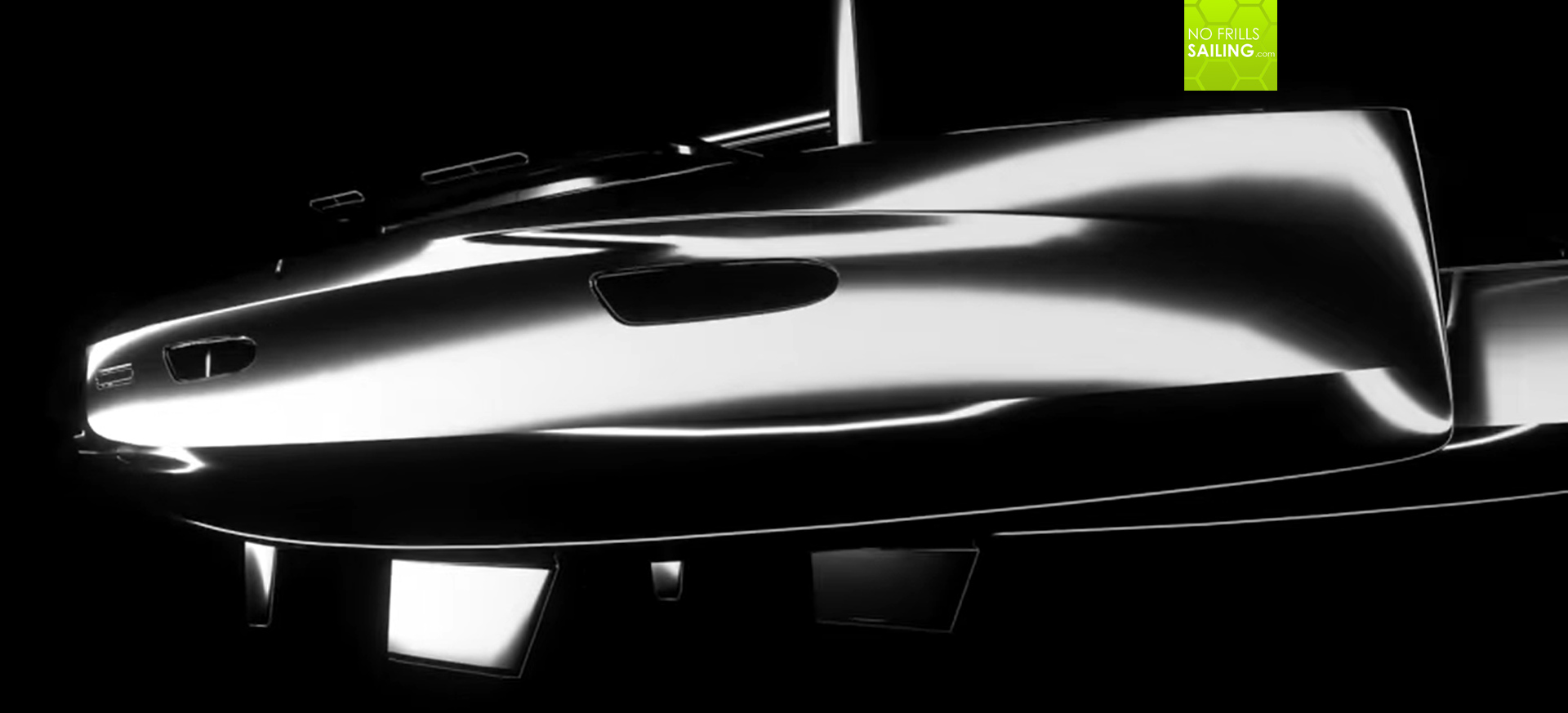 So, when will we get to see more? Especially in Corona-times – and this is the bridge to my very personal Covid-opening of this article – we have to be one thing: Patient. I don´t know if current supply chain issues, prolonged delivery times of almost everything and of course obstacles set by Corona, quarantine and new rules per week have a say in the new Excess 13, but with boat shows getting cancelled every now and then and almost everything once taken for sure is now unclear, even the yard can´t say definitive things. I suspect they will release specs and drawings in the coming months. Almost certainly there will be something seen during la Grande Motte Multihull Boat Show in April although I doubt it will be a real boat – this can be visited, a more realistic outlook, maybe in September in Cannes. However and whenever – I can´t wait to see the real thing and this is quite something to be said from a monohull guy like myself. Stay tuned!
You might also be interested in these catamaran-related articles:
Catamaran boost! Biscaya crossing in a multihull.
How to escape a capsized catamaran
The Trap of Alderney