These days Alp Somer, one of the founders and partner of MAT Yachts in Turkey, published some renderings and first pictures of the latest boat and the internet kind of exploded. The IRC-optmized racer/cruisers from Izmir are an insider´s tip and regularly stir up the scene, win races, especially in the Mediterranean. After "discovering" MAT myself two years ago (I love the MAT 1070 really much!) I wrote another article on the upcoming MAT 1340 and with the brand new 1220 surprising us all, I took my chance to seek contact to Alp again.
Lars Reisberg | NO FRILLS SAILING.com: "Merhaba, Alp. Good to see you again! Before we speak about the lasts Mark Mills rocket, let me ask: The MAT 1340 as announced prior to C19-craziness hasn´t seen water right now, why is that and why did you launch the 1220 beforehand?"
Alp Somer | MAT Yachts: "Hi there, Lars. Yes, that is true. We had announced the MAT 1340 prior to the whole Corona-crisis and sadly we had to hold this project during these very uncertain times. You see, with very limited racing opportunities almost everywhere in the world this market kind of "closed". Also, we noticed that there was a strong tendancy of owners and buyers towards slightly smaller boats. That said, smaller boats need with fewer people on board. Sounds logical."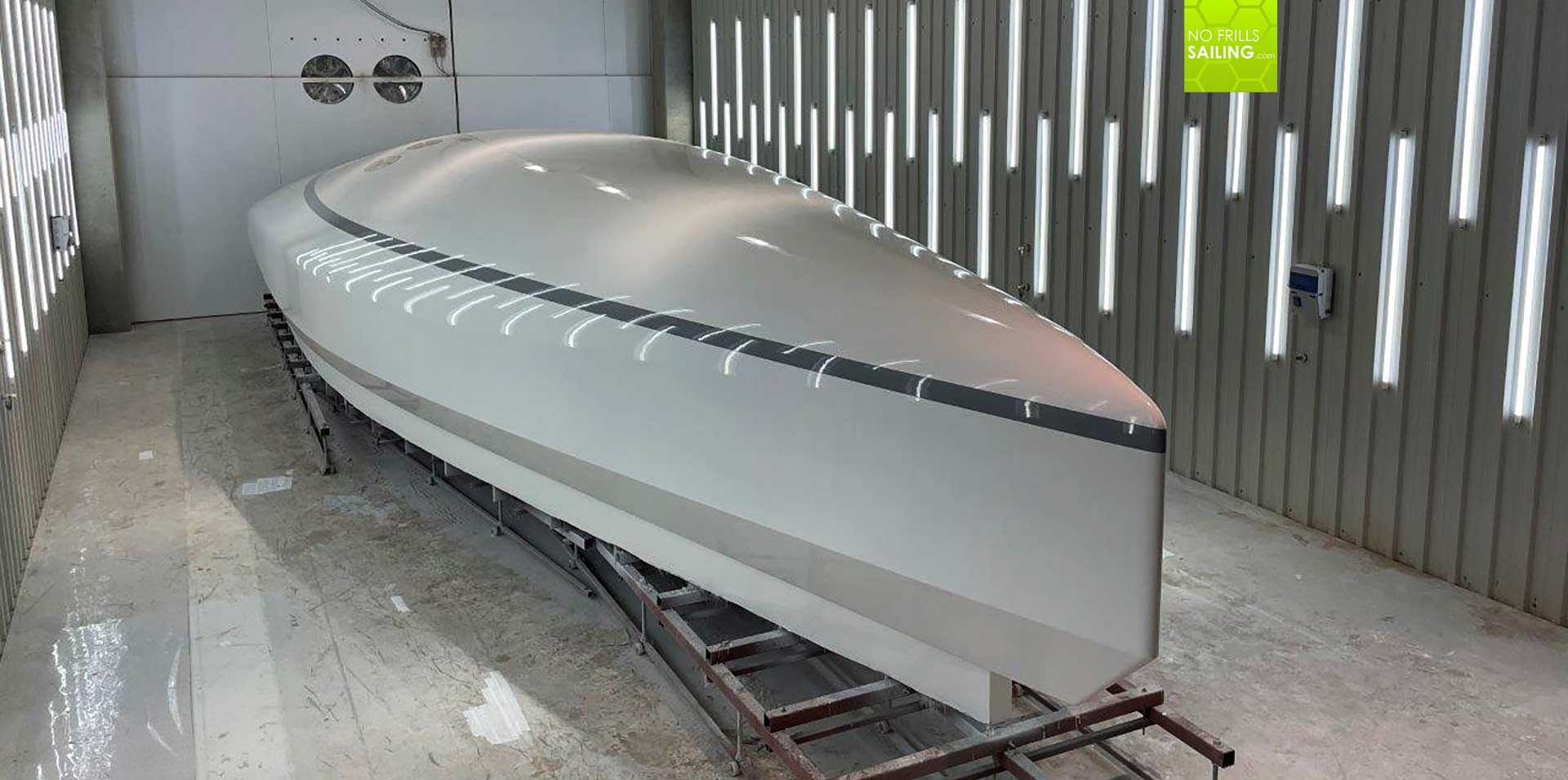 NO FRILLS SAILING.com: "I understand. So you switched and pushed the new 12.20 instead. This is an IRC-optimized boat. In the Northern countries, like Germany for example, the IRC-scene is a fairly small one as most races are ORC and people tend to favor these boats. What´s your opinion on this?
Alp Somer: "Well, you see, the IRC-racing scene has a great number of boats and is still the leading system for the big worldwide respected offshore- and inshore-events. On the other hand, you are absolutely right, one must not ignore ORC. This is becoming more and more popular in many countries. Our new MAT 1220 is designed with features such as medium displacement, greater emphasis on bow overhang, fin keel of moderate draft and a number of tweaks in the sail plan that this boat will arrive at a very competitive corrected time solution inshore over 12 knots true. This is also valid in most offshore-conditions. Because it is not an extreme typeform with a medium sized sail plan and reasonable displacement, stability and draft, I can announce that we are also currently working on an ORC-optimized configuration."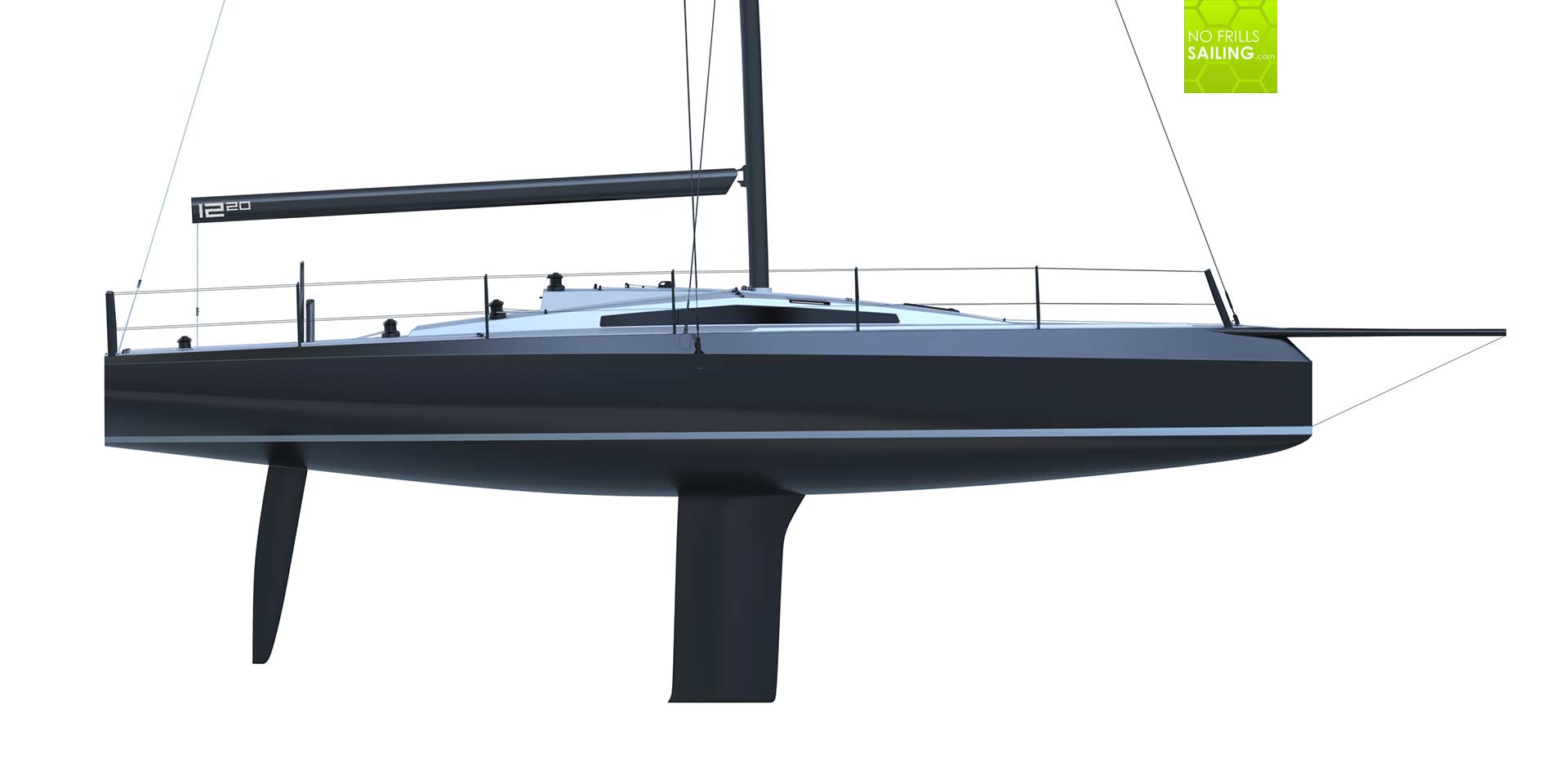 NO FRILLS SAILING.com: "The 12.20 looks awesome. What do you recon are the improvements over the MAT 1245? Where will the new one be better at? Will the 12.45 be phased out?"
Alp Somer: "Our MAT 1245 is a very successful IRC-racing concept, very hard to beat in certain conditions, especially in upwind-downwind races, light and medium. It has also plenty of interior and I would call it a true dual purpose yacht. We will of course not terminate the production of this boat. The aim for the MAT 1220 is to create a lighter, faster boat to provide more excitement. The premise for the boat is to produce a modern light design that is equally at home offshore as inshore, taking the rating-friendly features of the successful 'French' IRC-design type and combine it with slightly lighter displacement. Because of the combination of these features it is inherently competitive reaching, and we have been working on improving the inshore character of the boat in sub-12 for better light airs windward-leeward performance without giving up the ability to get on the step downwind at a reasonable wind speed. The base rating for the fin keel version with pinhead main is around 1.155, while with the fin keel and a square top it could go up to 1.190."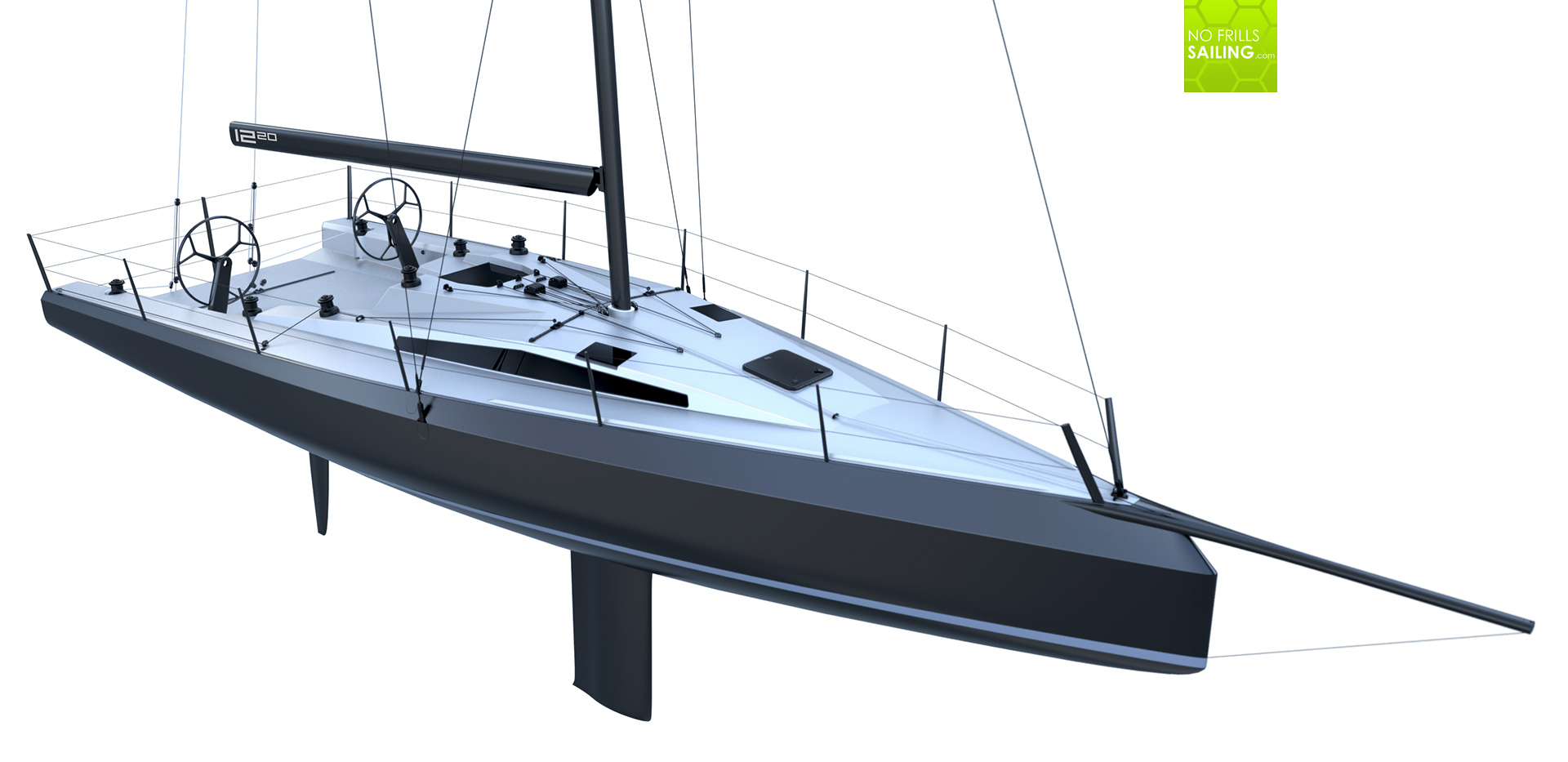 NO FRILLS SAILING.com: "Which target group of sailors do you want to motivate to go for a 1220? How many units have been ordered so far?"
Alp Somer: "MAT 1220 is built as a true racing boat and not comparable to production boats fitted with some racing features. It has always been the case with MAT Yachts. Therefore we are targeting experienced sailors able to read numbers and usually buying their next boat. I am proud and happy that we have been able to sell three hulls even before our official announcement of the MAT 1220. Two more so far which are going to clients who are already racing with our yachts. So we are pretty excited as of now."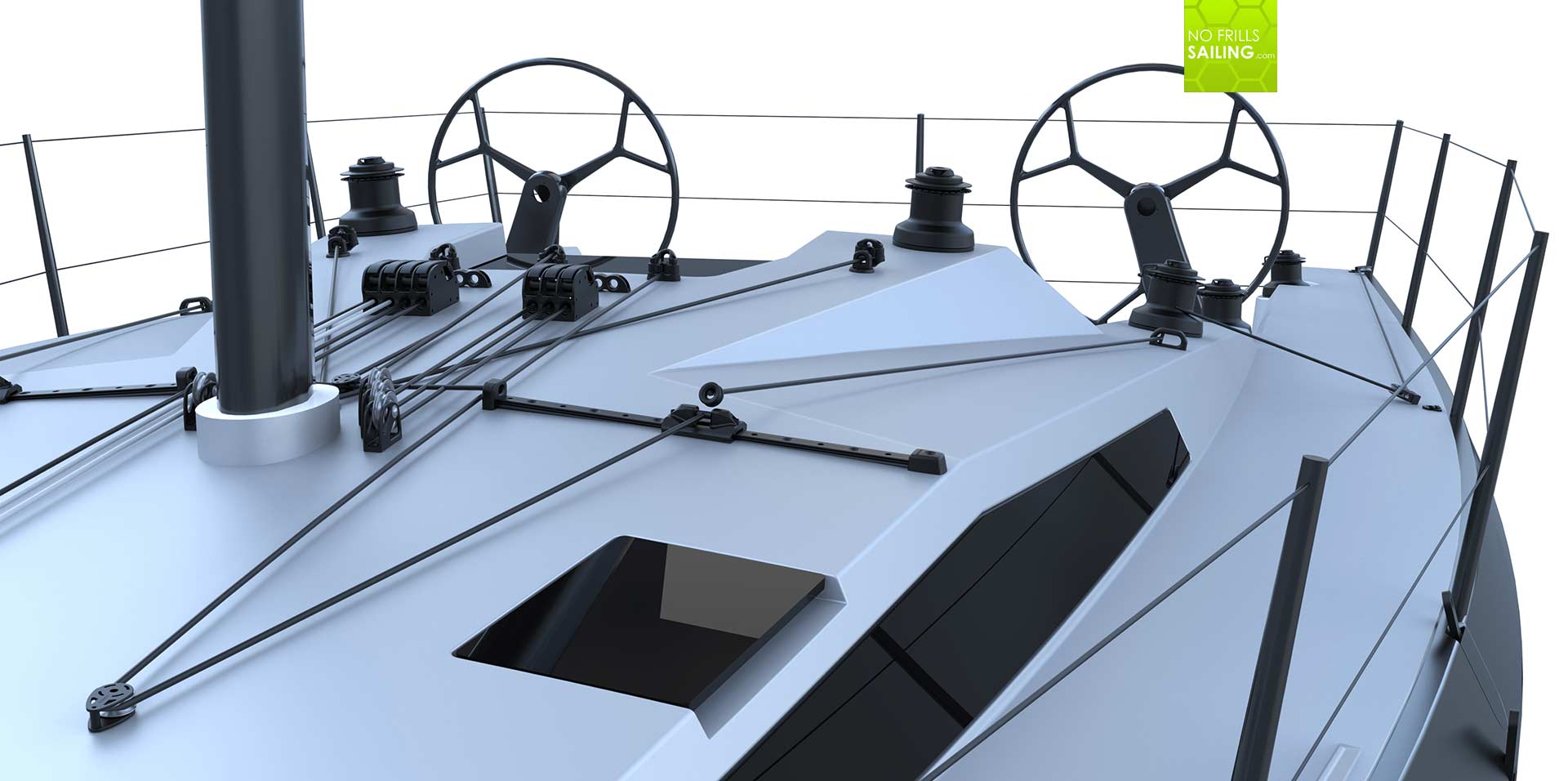 NO FRILLS SAILING.com: "What are the current delivery times, or maybe waiting times, for a MAT yacht in general? How has your company been affected by the C19-craze in general and the latest problems in worldwide supply chains?"
Alp Somer: "In general we aren´t that much affected which is a very good thing. Also, we I can say that our order books are pretty well filled, which is also great. The next delivery is for a MAT 1070 would be November 2022 if ordered soon. For the new MAT 1220 the same. For the MAT 1340 it will be early 2023. That´s because it is harder and significantly more expensive to supply raw material and equipment. Fortunately, even the worst days of pandemic, we only briefly had to stop the production. So just for a short period of time. In this, we are lucky that we were among the few to having a modern, clean and spacious building in a green and healthy area. So not much affected by Corona. Also, we quickly organized a private transport-system for our staff to avoid public transport and"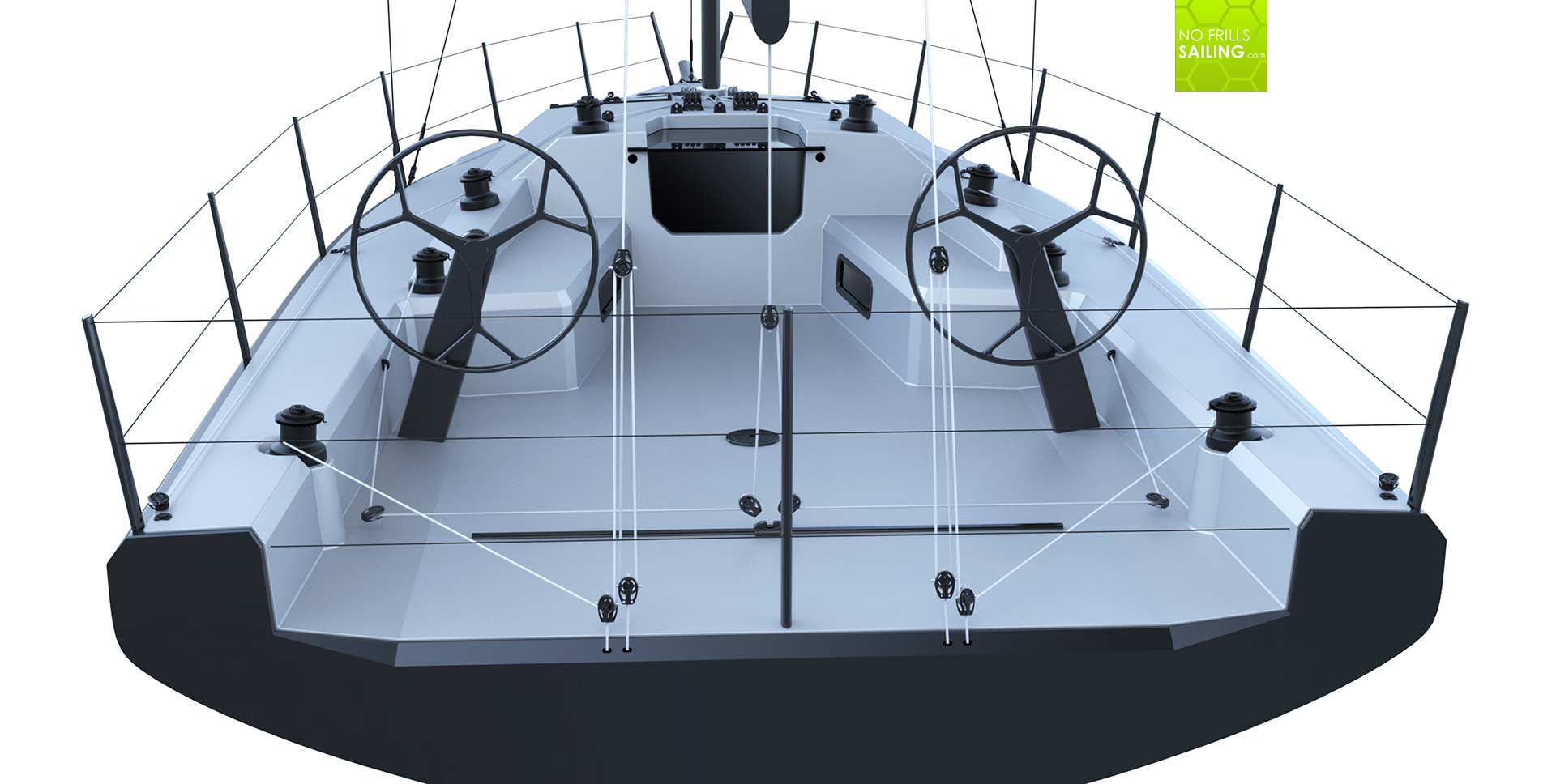 NO FRILLS SAILING.com: "What are MAT´s future projects when 1220 hits series production and maybe after 1340 has been launched? Any new boats upcoming, maybe as well with Mark Mills?"
Alp Somer: "We have a lot of ideas, as you can imagine, Lars. But at this moment we focus on working ourselves through the order books and getting our new projects started. We have a pretty attractive line-up o6 six different boats in our offer. You should come and visit our yard here in Izmir!"
Tesekkürler, Alp! Thanks for taking your time and grant an exclusive insight – maybe I´ll do it and board a flight soon … see you.
You may also like to read these articles:
Sailing Dervish: 35 feet racer, the MAT 1070
Turkish Delight on fire: The MAT 1340 racer concept by Mark Mills
Vacuum infusion construction technique