I just start to comprehend the true meaning and impact of my decision to go for the Omega 42 sailing yacht as my next boat. This is true for so many aspects connected with that project. One of those implications is the history and the story that comes with it. As you may know, the Omega 42 is the work of Peter Norlin. Norlin was one of the most prolific, most appreciated and most talented Swedish yacht designer of the Seventies and the Eighties.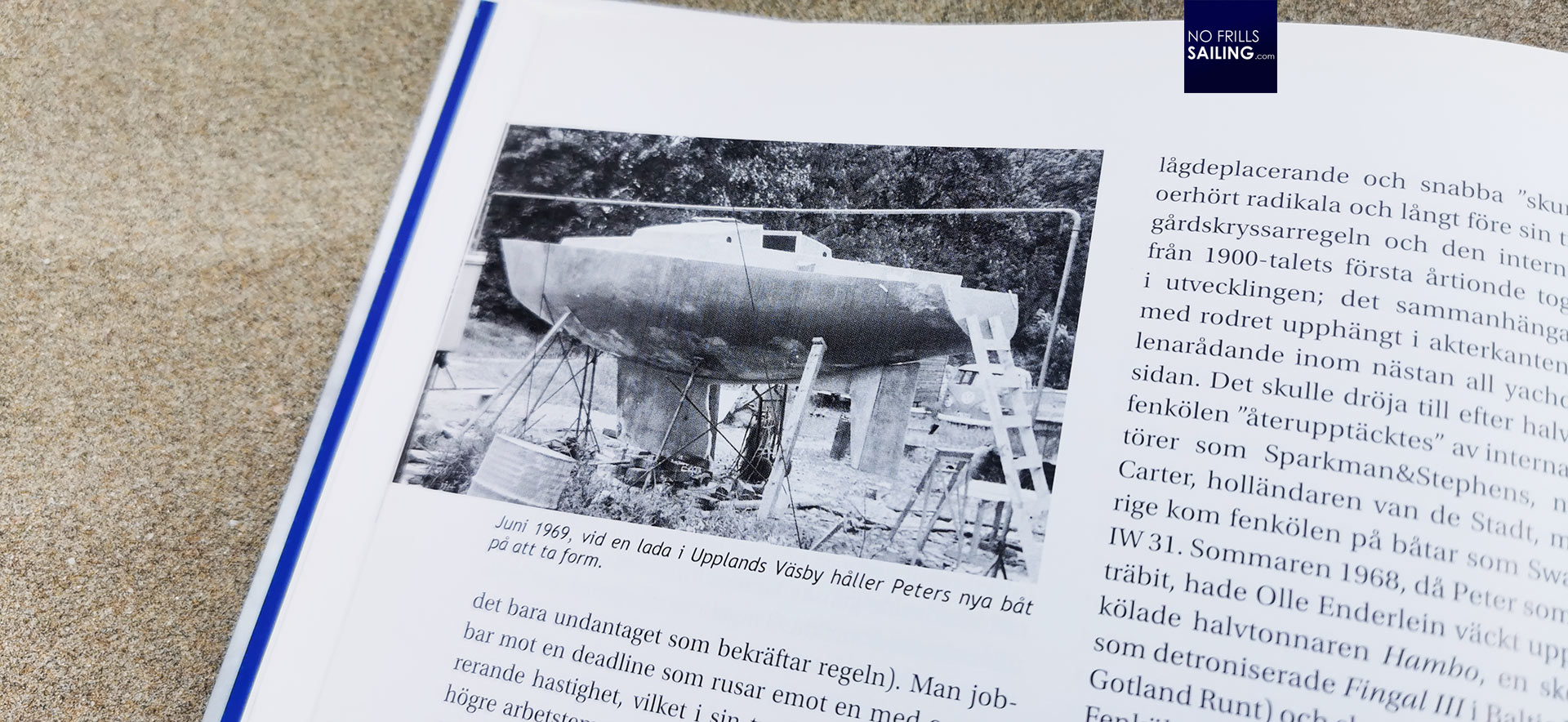 His boats stick out. His creations are something very special. They first did back then in 1969 when he launched his first boat, the world renowned Scampi 30 which changed everything. And they still stick out: Which is something I experience now. Your comments, best wishes, excitement and pleasant anticipation of my new boat, the Omega 42, are proof of the ongoing and vivid legend of Peter Norlin. There is a book available: "Rena Linjer, Ren Segling". This is the story of Norlin.
The book about Peter Norlin: Only in Swedish
Author Bengt Jörnstedt published this 250 pages hardcover book in 2007, just a few years before Peter Norlin died in Stockholm. Jörnstedt has a track record as an insider, he recently published "The Story of Hallberg-Rassy" which is available on amazon.com (and your favourite book shop) and used to be a racing sailor on many offshore regattas, like the Half Ton Cup or the American SORC-events. Sailing famous Baltic Sea Race on Norlin-boats, the Gotland Runt, Jungstedt soon experienced on live and directly what it means to sail, race and win in a Norlin boat. "Rena Linjer, Ren Segling" by Jungstedt is only available in Swedish (unlike the Hallberg-Rassy Story, which is available in English too) and this makes it even more special.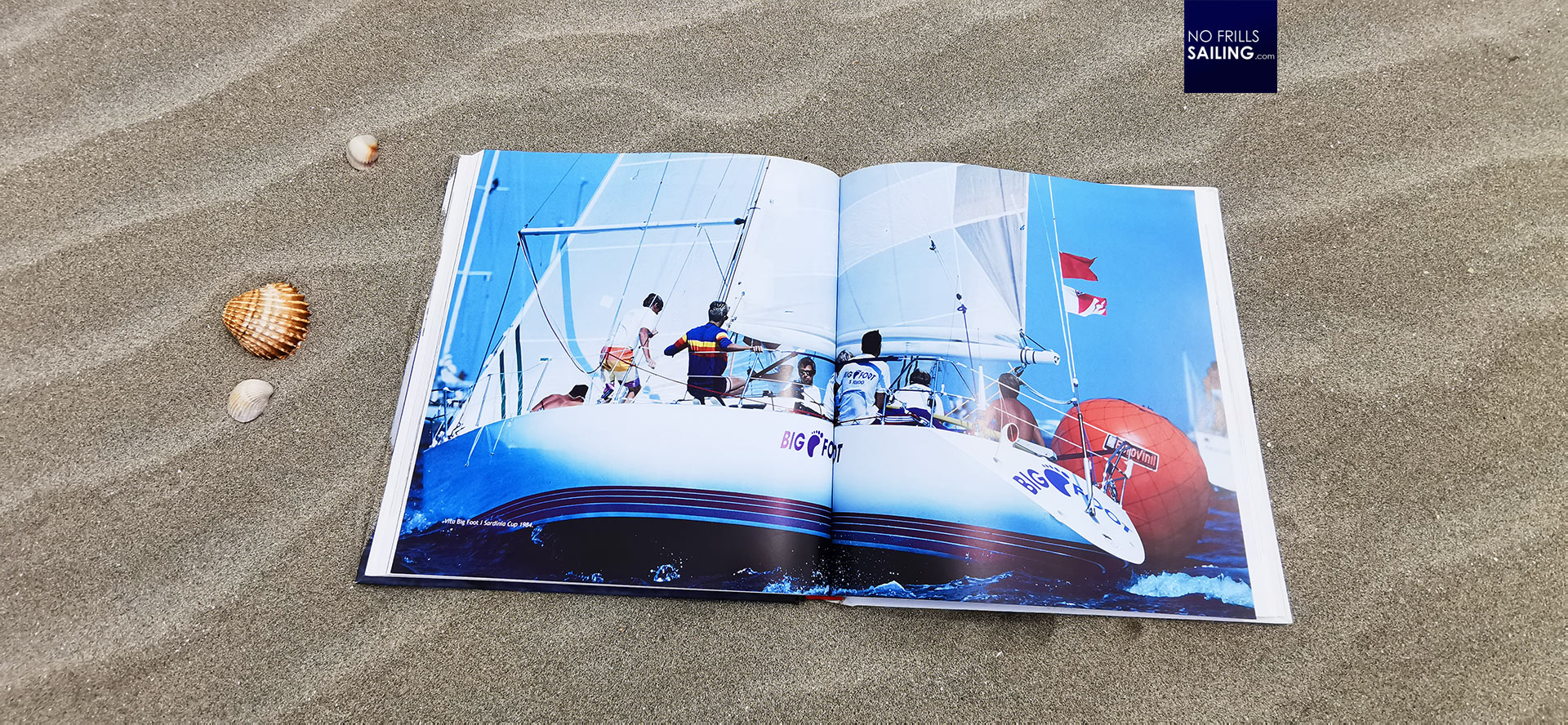 Installing a translation app on my smart phone I have to scan each block of text, make a picture, have it translated by Google and then read it. This is a bit laborious and a roundabout way, of course, but unless you do not have a Swedish (girl-)friend who is willing to read it to you and translate the text on the fly, that´s the only way to comprehend the story of Peter Norlin. The feeling of reading a book, reclined into your favorite armchair, sipping a beverage and diving into the text is a bit destroyed – on the other hand, reading it "in its original" kind of brings you nearer to the story itself.
A wonderful style of writing – a truly remarkable story
Of course the AI cannot deliver a flawless translation but I am honestly very surprised of the quality of the scanned and translated text. It seems that the author has cultivated a very figurative and immersive style of writing. Even the "machine translation" of Google is fluid, flamboyant and intoxicating. It seems that Bengt Jörnstedt not just writes about a man who constructed beautiful boats but about a genius he is genuinely adoring.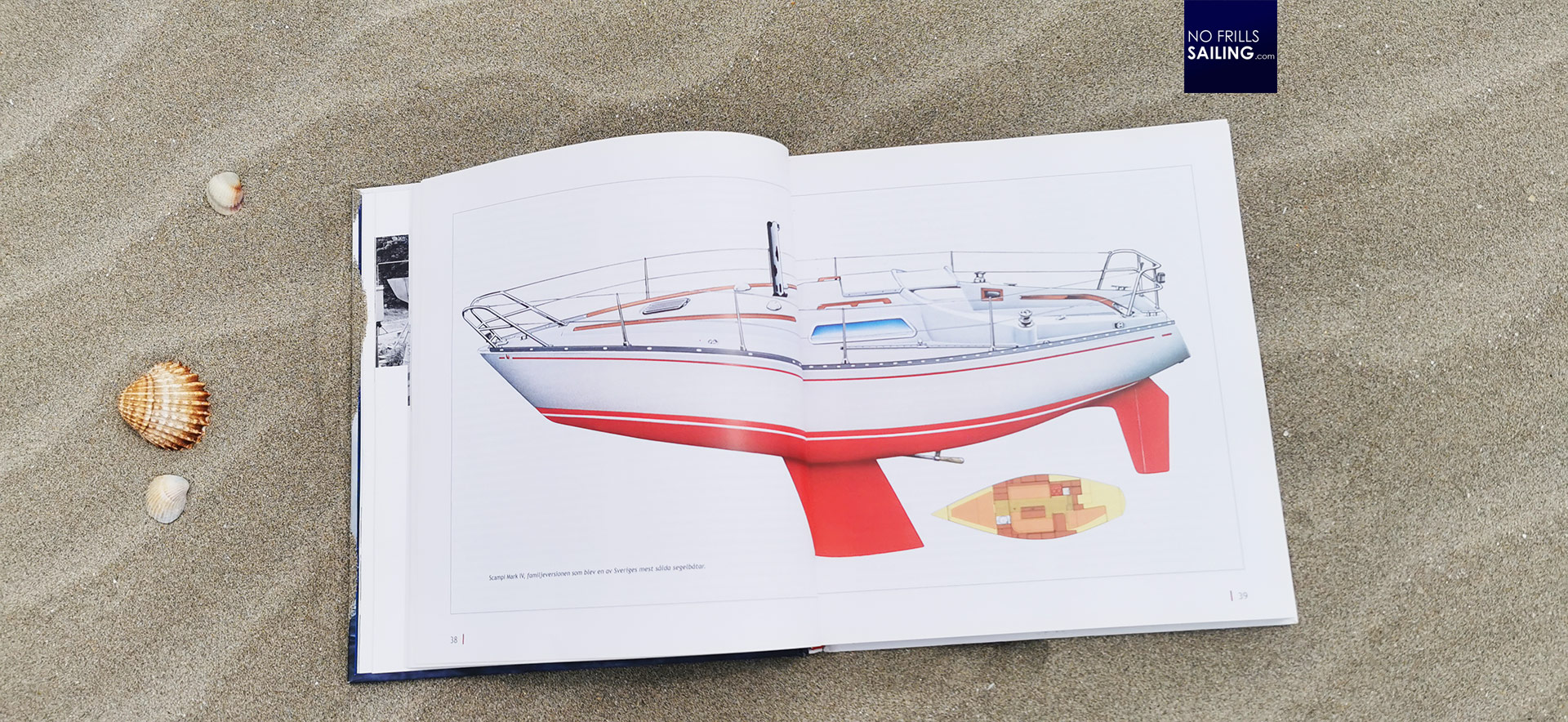 I do not want to disclose the full story here but just a quick look: Peter Norlin was an engineer who discovered his love for boats early on during a time when he was working as a sailmaker. Sailing on FINGAL as part of the crew, a boat made by famous designer Knud Riemers, he discovered his love for nice lines, clean and neat sailing. His first ever own boat, Scampi, was first dubbed the "ugly duck", but became sensation practically overnight, a World Champion and is still one of the most influential sailboat designs.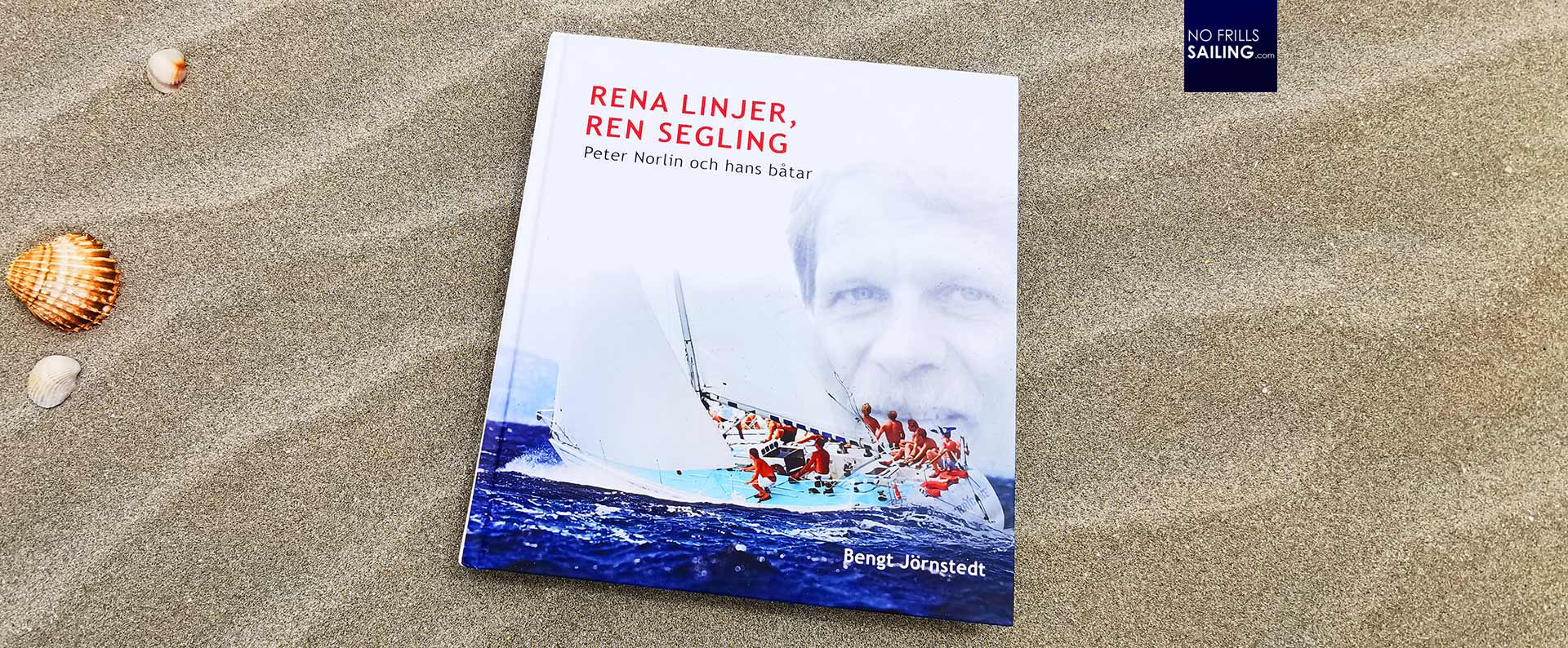 Peter Norlin´s story is the story of Sweden´s rise to the predominant country of sailboat designs. It was to a great part Norlin´s work of making fast and beautiful boats spreading the word of the Swedish cruisers. Boats by Norlin dominated the racing rankings and big brands hired him to design their boats. Brands like Najad and Albin relied on his distinctive style, his strive for the best design and the best sailing capabilities. The book sheds light on those crazy years, connects dots, like the relation of Norlin to Pelle Petterson for example (the guy who designed my old OLIVIA) and is stuffed with anecdotes and little nice insights. It is a true treasure and rich source of facts and stories on this man and his remarkable work. I would say, it is worth the circuitous procedure of scanning and translating, reading from your smartphone.
A book about everything – but very little on the Omega 42
Yes, I´ve bought this book hoping that there would be a large section about his master making, the crown juwel in Peter Norlin´s palmarés of immortal boat designs: The Omega 42 of course. He himself described this boat as his most beautiful design of them all. A bit disappointing, the book does not have all too much to say on this one. Which, on the contrary, I love the most about it. Why? Because the work of Peter Norlin is so much more than just this one boat alone: A register of all of his designs on the last of the book´s pages lists some 98 different boat designs …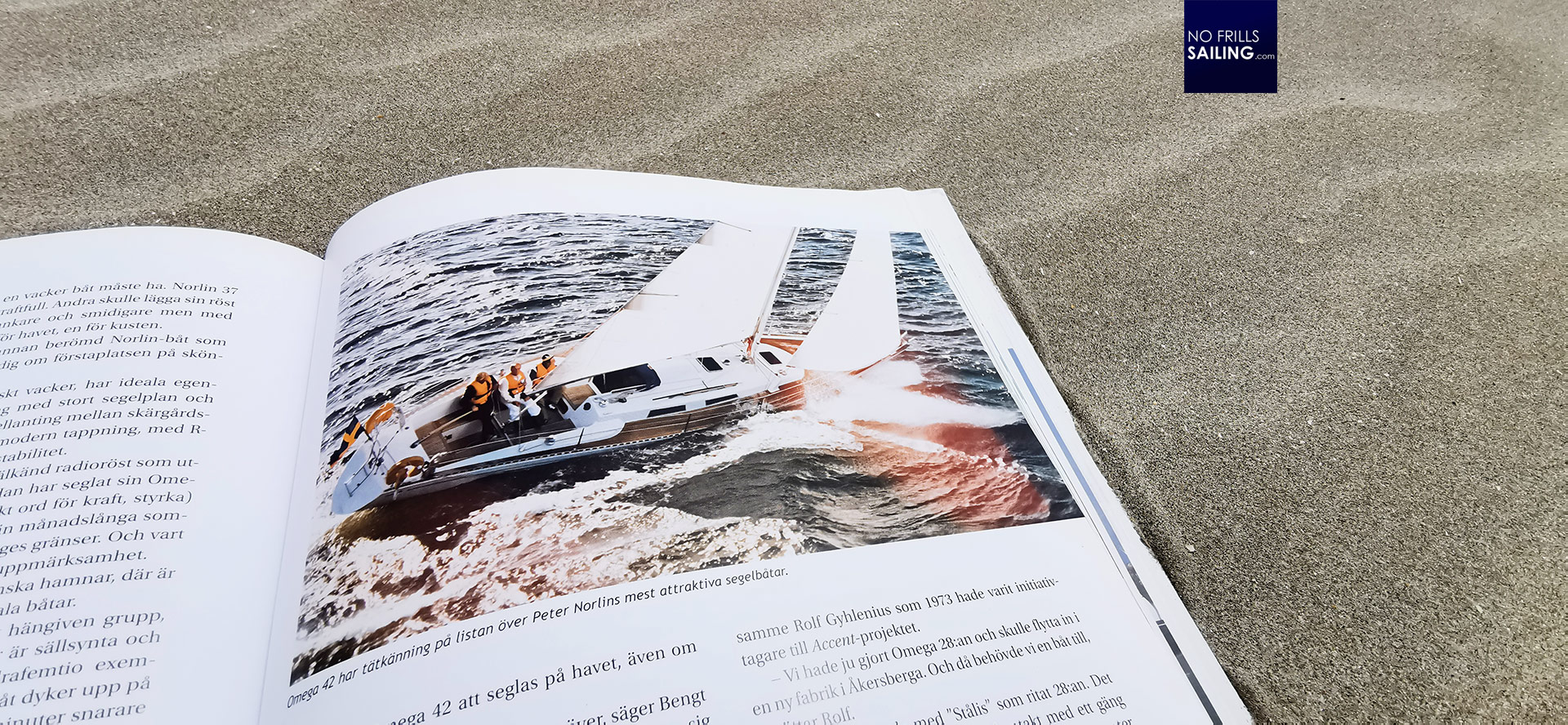 The more I read and the more I think about it, the more I like this fact: A man who was so ingenious and so good at what he was doing that his designs still exert big time influence even on modern designs, awesome brands like Luffe or Faurby for example have a lot of Norlin´s genes in their DNA. It would have made the Omega 42 a runaway value, a one-hit wonder. But it isn´t: She is one among a seemingly never ending list of great designs and awesome boats: From the fast 35-footer family cruiser to the full fleet of luxurious Sweden Yachts-boats. A book worth the effort, about a man who truly stands out in sailboat design history for sure.
You may also like to read:
Scandinavian boatbuilding: Something special
Marc Lombard on designing boats