I was a bit lazy in updating this magazine: Sorry for that! One of the distractions I had to give in during the last weeks was my annual winter-vacation which I use to spend with my family on the Canary islands – a pure treat. And during this vacation I was very happy having this book with me as my companion for the calmer hours of the day: Göran Schildt "The Golden Fleece".
It´s a great book, I tell you and I thank the friend who was mentioning the title to me. But behold: This is not a modern book, you simply cannot get it on amazon.com, you should search the web or second-hand bookshops to get your copy. My book was written back in 1969 and – it goes for the German version – had only been printed twice during these long gone decades. Nevertheless, it´s absolutely precious and it is really rewarding to search for a copy for your own.
DAPHNE sails where the ARGO could have been sailed
The story is told very simply: Göran Schildt, who lived from 1917 to 2009, was a Finish born Swede who served in the World War and became a studied art historian. He bought a sailing vessel, the DAPHNE, which itself is a cult object now and can be seen in the Finish Museum Forum Marinum in Turku. The DAPHNE was sailed trying to re-live the Greek mythology of Jason and the Argonauts, which is – next to the Ilias and the adventures of Odysseus – one of the greatest sagas of the Greek ancient world.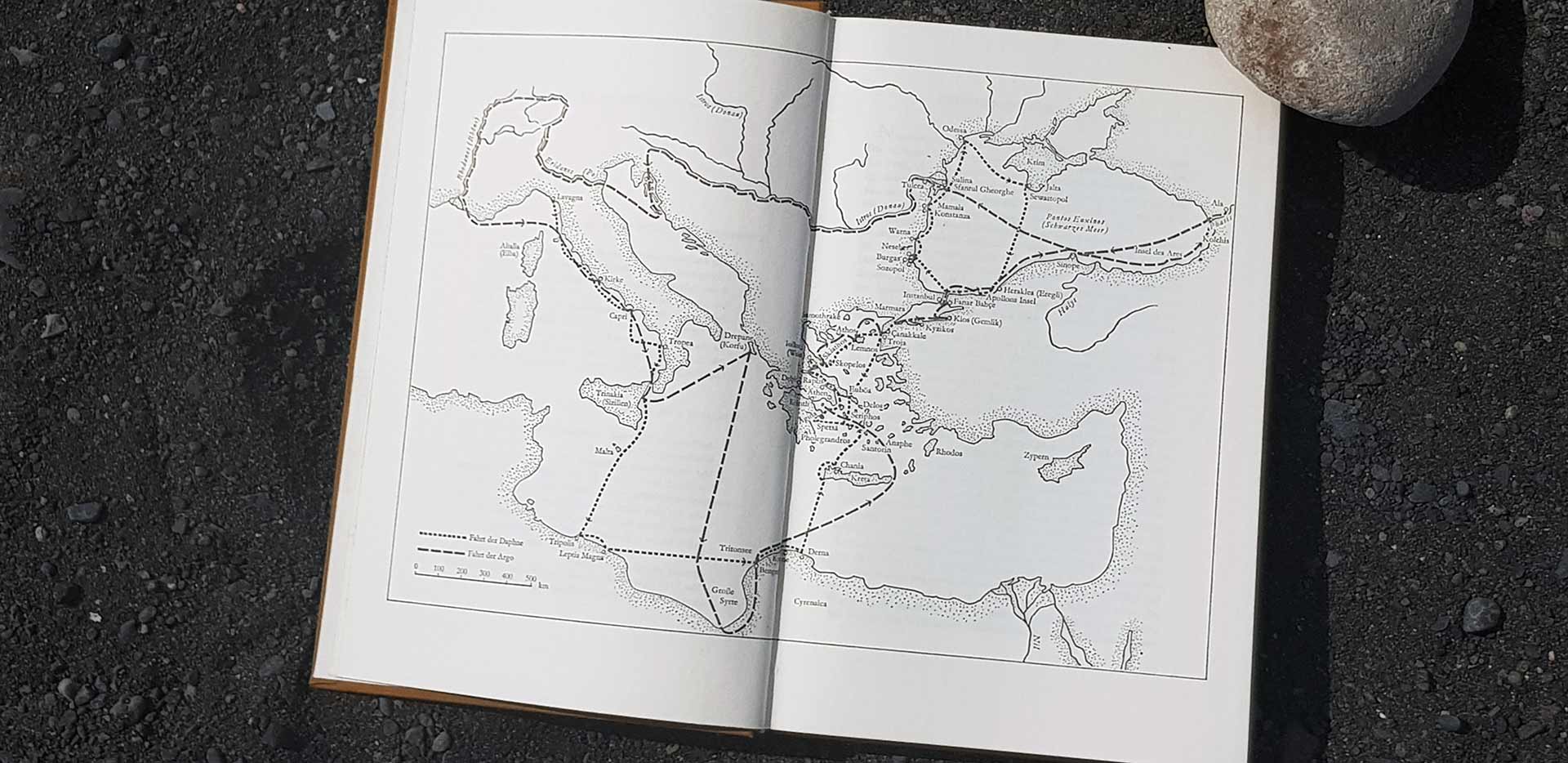 What is so complelling about this book is that Göran Schildt on the one hand takes you on to this great adventure of the Greek ship ARGO which was crewed by sons of Gods and half-Gods and lived through so many crazy adventures that in the end you feel like having read one of the almost 3.000 year old original texts. On the other hand he is regularly interjecting the ancient story with his own adventures on the mythical route: Entering the Black Sea during 1968 Cold War era, discovering Turkey, a nation on its way to modernity, looking at the young socialist countries like Bulgaria or Romania. In this, the true ingenious character of this book unfolds.
Greek Mythology meets "modern" Life
That´s because his descriptions of "modern" life in the Mediterranean of 1969 are if read now in the year 2019 in itself a portrayal of "ancient" life. What he is describing as current state of the areas he is sailing through is long gone, thus a portrait of a civilisation that has vanished along with the Greek band of Heroes of 1.300 before Christ.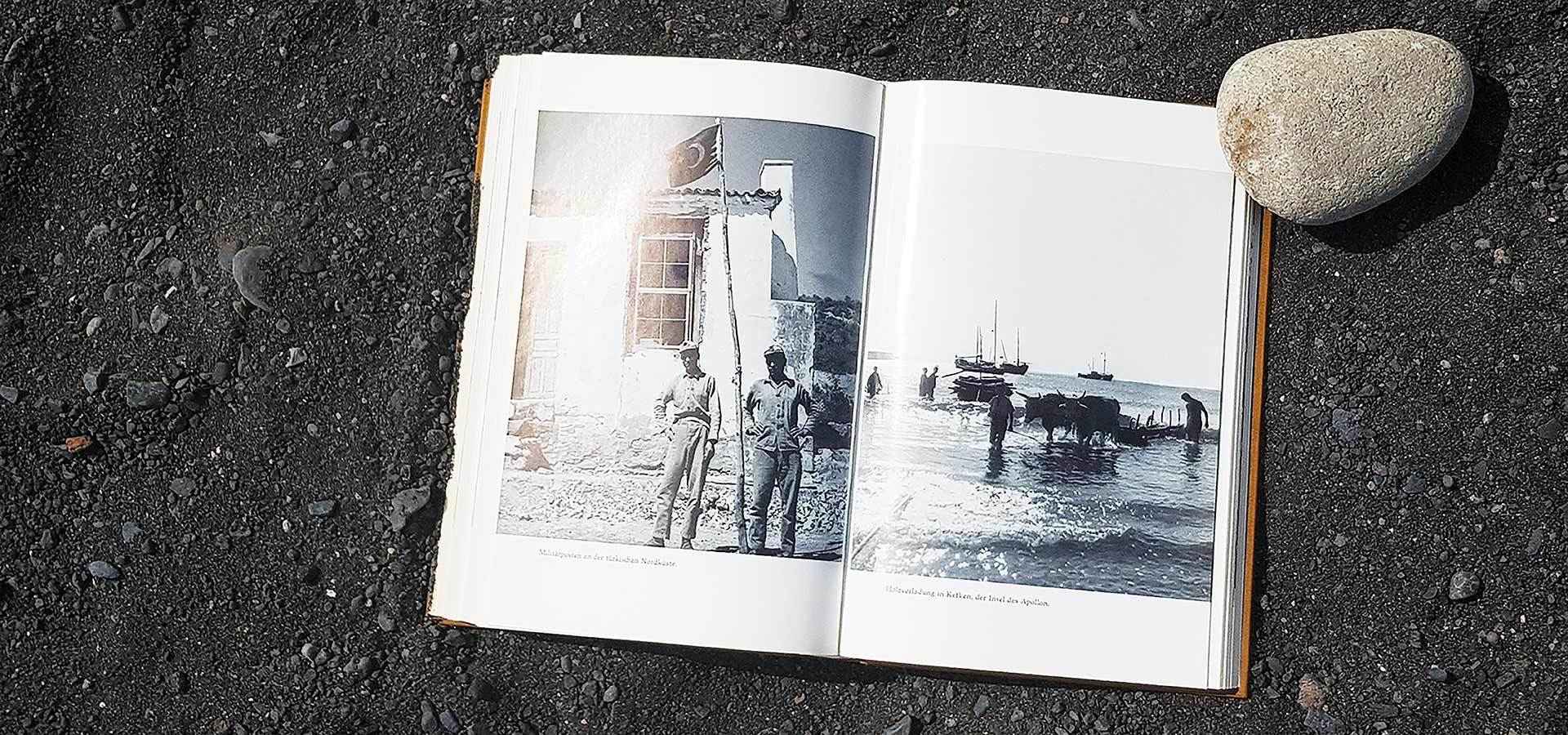 I loved reading this book because it is a double-dose of history. Besides, Schildt has a very refreshing sense of humour, a spot-on eye for the interesting things and can describe so meticulously without wasting too many words that it is pure joy to read his book. And, to be honest, I am envying his book so much because, which is no joke, I hade the same idea once upon a time: Sailing the "true" route of Odysseus and combining the old saga with modern aspects. As I found out, this was not the only book Schildt wrote about his voyages aboard DAPHNE. All in all there are seven books about his Med voyages!
What a wonderful treat!
I craved every minute which I wasn´t able to read in his book. It is a real getaway from reality and pure treat to read. The joy of seeing nicely built sentences, written by a man who was truly trained in the arts of fine wording, is joy and satisfying. The book is written so nicely that I was sometimes smiling – not because of what I was reading but because of how it was written. Schildt really is an artist with words.
This book (and probably the other books too) will take you away on a long journey so that you may have the taste of salt on you tongue, the smell of charcoal-roasted food in your nose and you may hear the distant chatter of old men sitting in Greek taverna on a small island of the Kyklades. What a pity that this masterpiece isn´t more widely known!
Other great maritime books here in the review:
Donald Crowhurst´s hair-raising story
All-time classic: Joshua Slocum´s circumnavigation
All you have to know about modern yacht design