"A craftsman is just as good as his tools" – that´s an old saying and after some three years of working at my sailing yacht, the King´s Cruiser 33 OLIVIA , I can say: It is totally true! With non-fitting or old, worn-out and inadequate tools your work won´t turn out good. Same way around: If your tools are proper fitting for the work to be done, it will turn out great. At least it feels that way.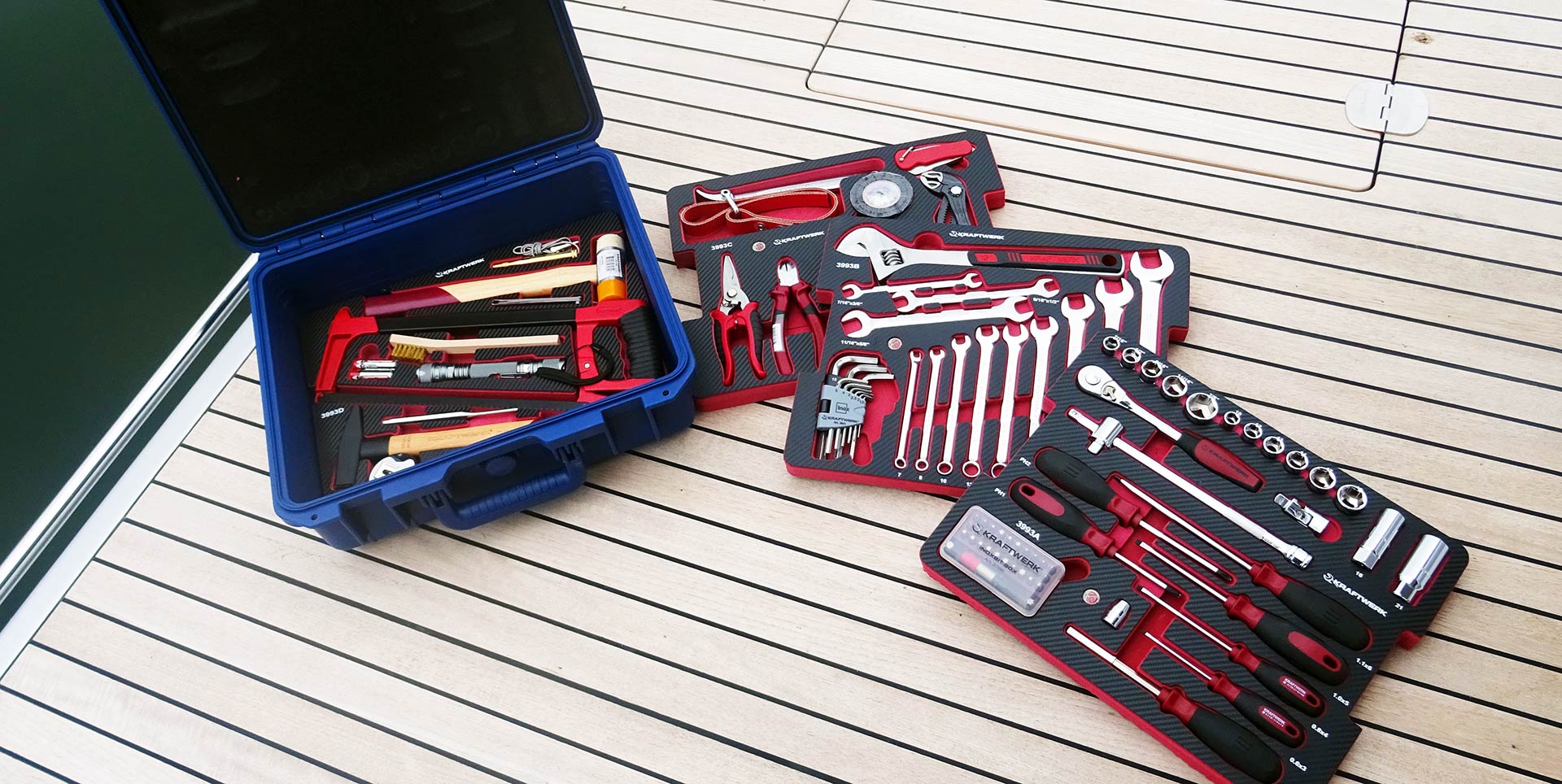 Lately I stepped up a notch in terms of tools and I am this enthusiastic about my "discovery" that I want to share it with you, dear reader. I am talking about the company Kraftwerk which is providing high quality tools since 1979 (the year in which I was born, by the way). The Swiss brand has one particular item in their range which is especially made for sailors: A great tool-box.
Stainless Steel High Quality for Maintenance and Repair
This is a blue duroplastic case containing no less than 100 pieces of stainless steel tools. The variety of tools is carefully chosen and comprised to fit the sailor´s needs, especially for working on the engine, pumps, valves and stuff. The case also contains nuts and bolts of all sizes, wrenches, drivers of all sorts, a plier, a measuring and a striking tool, tape, adhesives and a cutting tool. Everything – believe me! – everything you could ever need on a boat.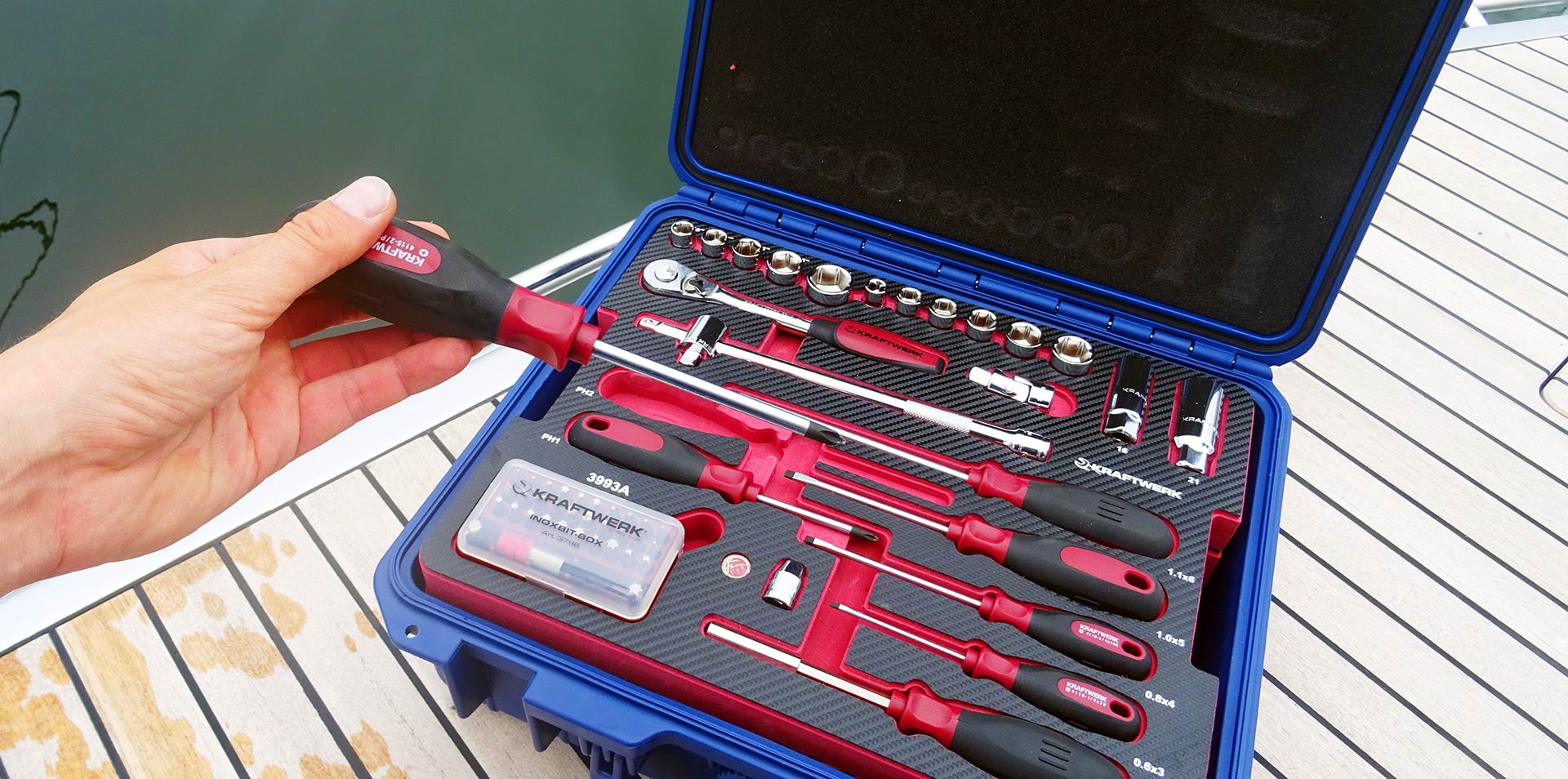 The case weighs in at just over 10 kilograms (which is a sign for the solid quality). The tools are lined up in four piles of hard-foam where ever tool has it´s designated place. The tools are marked so that you will quickly identify the tool in need. Just – as it is with everything in life – a bit of self-control is needed. That´s mainly putting the tools back to where they came from. If done so, the box will magically make you smile every time you open it. Guaranteed!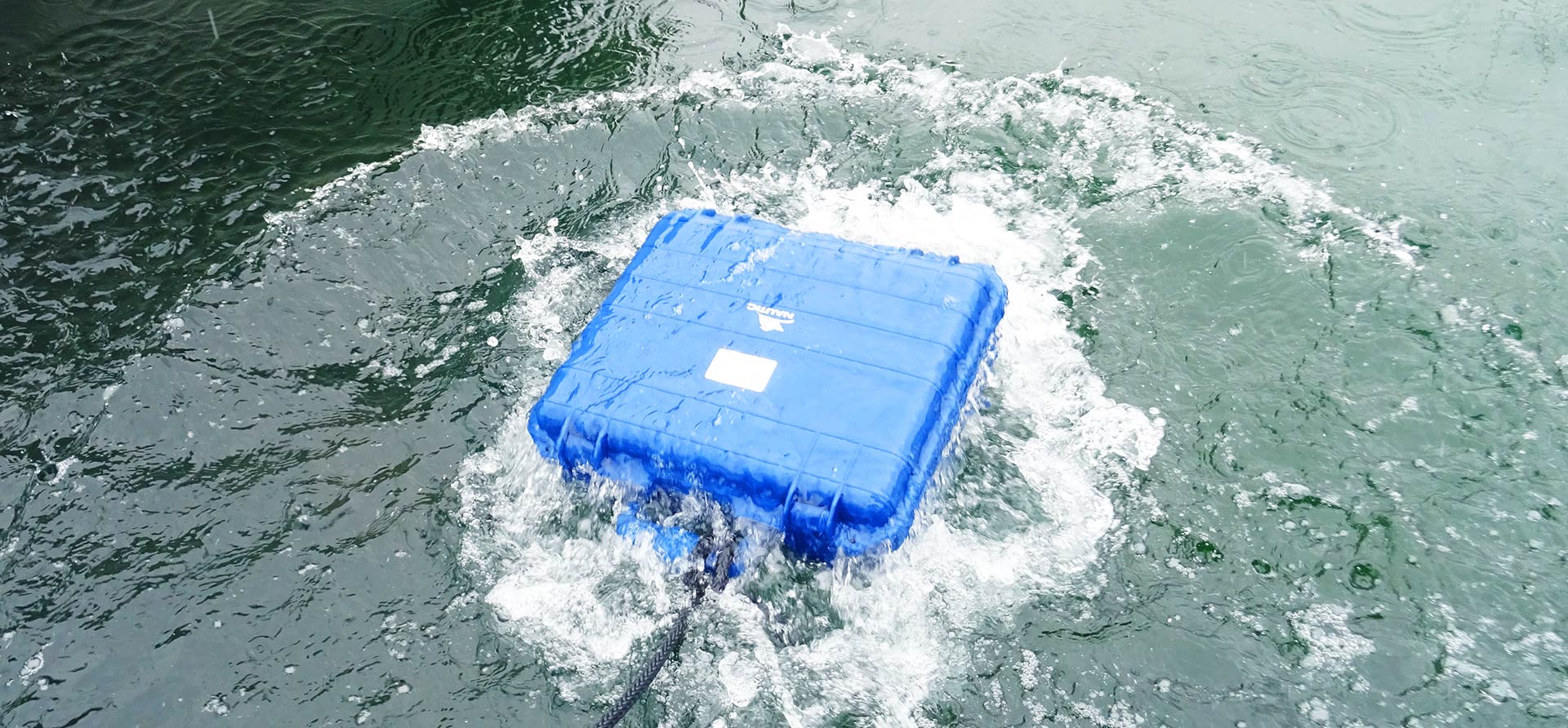 But there is another thing about the tool box that I find rather interesting. It may sound odd but I can tell you, I personally witnessed it on a sailing trip: Multiple tools accidentally fell into the water. We were lucky one of us was a trained diver and recovered the tools.
Floating Tools with Kraftwerk
Well, of course, a massive stainless steel wrench cannot float, that´s for sure. Also the foam-made pallets with all the tools cannot float (I´ve tested it) but the whole box is advertised to be able to swim. The box itself is watertight and is said to contain more air and thus buoyancy than the massive tolls weigh in. Well, I thought, let´s throw it in the water.
I did it. Not without securing the box with a line. And behold: It is floating for sure! The box re-appeared after I threw it into the bay and after close examination I was happy to see that not a single drop of water was able to enter the box. So, if you are looking for a high quality and complete tool box for your sailing yacht (or as a present for a dedicated sailor), than maybe this Swiss example of great products is a hint for you.
You may also like to read about these products:
Sailor´s Essential: Sebago Sailing Shoes
Testing Dust Masks
Standard Horizon Matrix AIS VHF-radio