We were happy to land in Quinta do Lorde during our transfer sailing trip, bringing 6 brand new Dufour Grandlarge sailing yachts from Lisbon to Lanzarote. Quinta do Lorde has been our choice over Funchal and Calheta on the Island of Madeira because we did not want to sail any further West as we wanted to leave for Lanzarote (which is east of Madeira). It was a good choice for sure!
How to sail to Quinta do Lorde Marina
That´s a pretty easy one as the marina is the first and most eastern port of call of the whole Island. You simply cannot miss it – just around the Ilheu do Farol and now it´s just a matter of 2.5 miles after rounding the cape to reach the marina. But beware: Due to the strong north-easterly winds and the rocky shape of the rocks, this thin coastline will produce serious williwaws which could easily rupture your sails.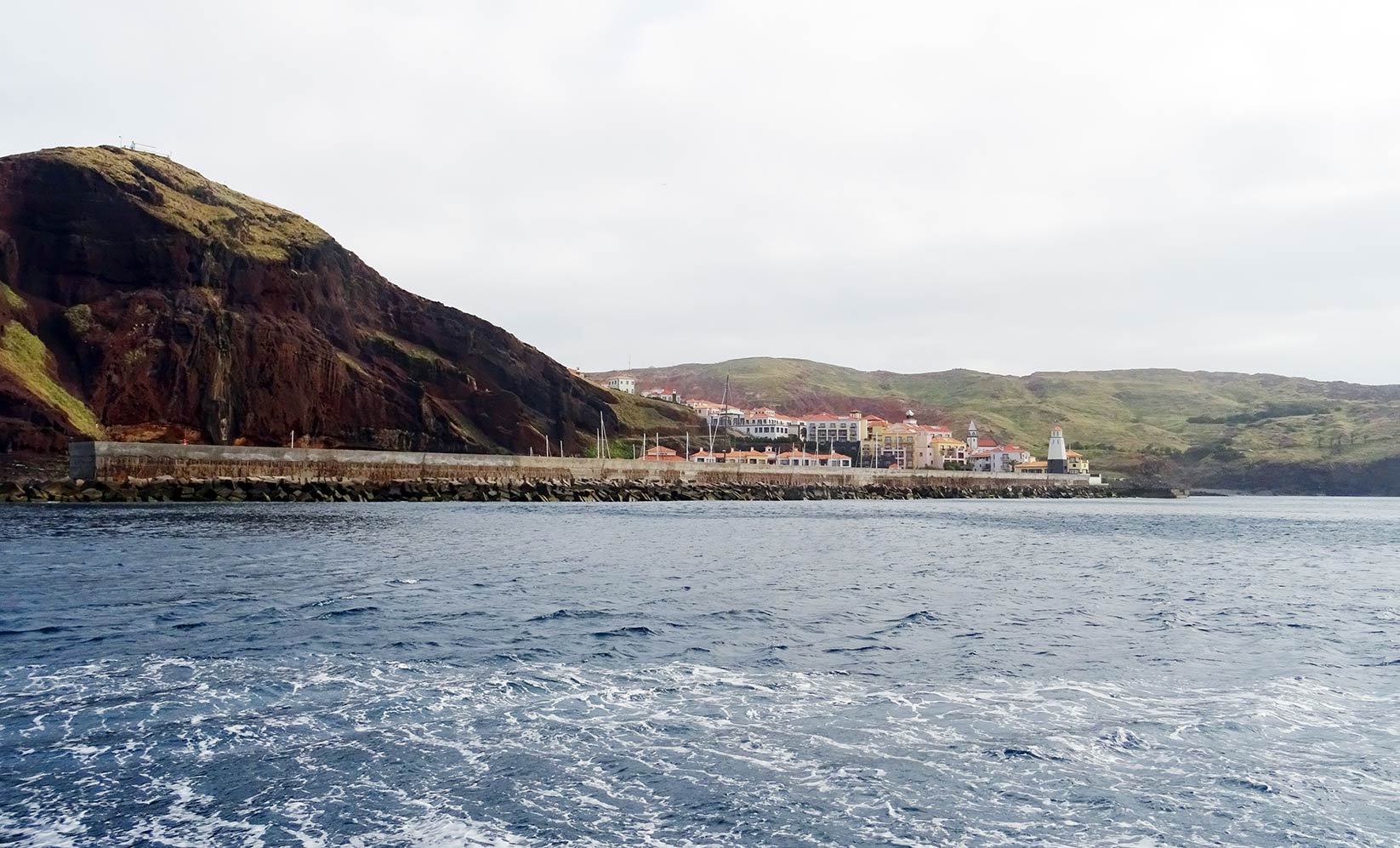 So it´s better to keep some distance to the coastline in this matter or reef early to avoid trouble. Our sister ship SY AVATAR was running in the last reef and had a hard breach anyway. The marina is situated some 5 kilometers away from the smaller town of Canical where we strongly recommend a visit. Canical is a touristically virtually untouched fishermen´s town. The harbor (forbidden for pleasure craft!) is worth a visit because it´s bristling with real fishing boats and trawlers. Food is authentic, worth the money and very good here.
Mooring in Quinta do Lorde Marina
Quinta do Lorde is a 4-Star Hotel Complex resembling a Mediterranean village. It appears you´ve landed your yacht in the midst of a naturally grown living space but in fact this all is built up from scratch. When we arrived, the rooms and apartment houses had been pretty empty but I can imagine this place being full of people during the high season.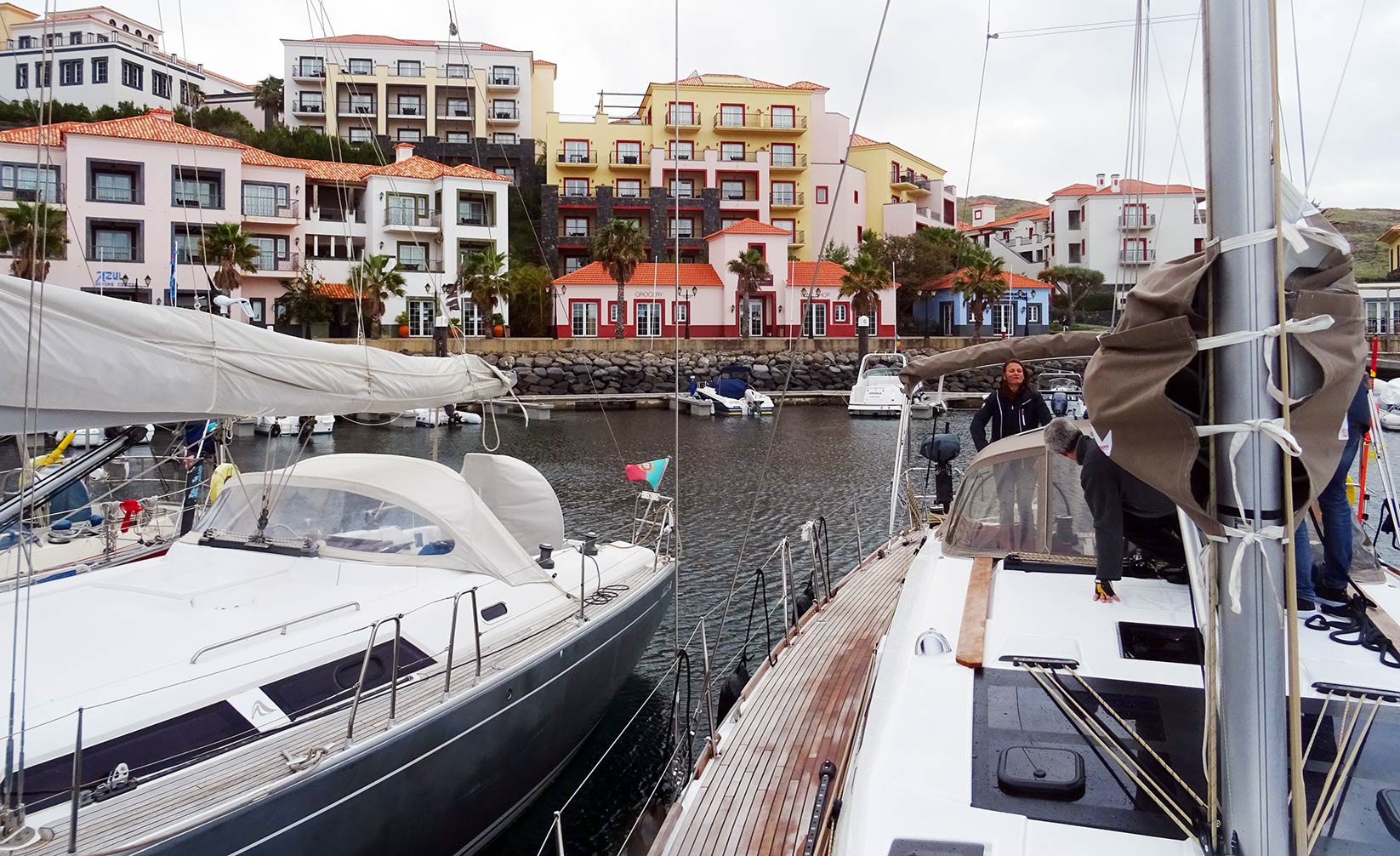 Upon arrival you should contact the marina via VHF because the strong gusts may make it advisable to acquire the help of a skilled marineiro who will come out on a dinghy and guide you in. This service is free of charge of course. The marina offers 264 berths on three jetties for yachts (it has been severly damaged in the ravaging storm of 2013 and hasn´t reached it´s full capacity yet) for yachts of up to 25 meters length over all.
Demurrage in Quinta do Lorde
Despite the fact that Quinta do Lorde marina calls itself a 4-Star-Marina, the prices are considerably low from my point of view. You´ll pay a daily charge of 30 to 45 Euros for a boat between 12 and 15 meters length over all, a weekly charge of 176 to 263 Euros. Prices will drop significantly if you are a member of Trans Ocean.org, Nautor´s Swan Club and other clubs. Please check out their website to get further information on this issue.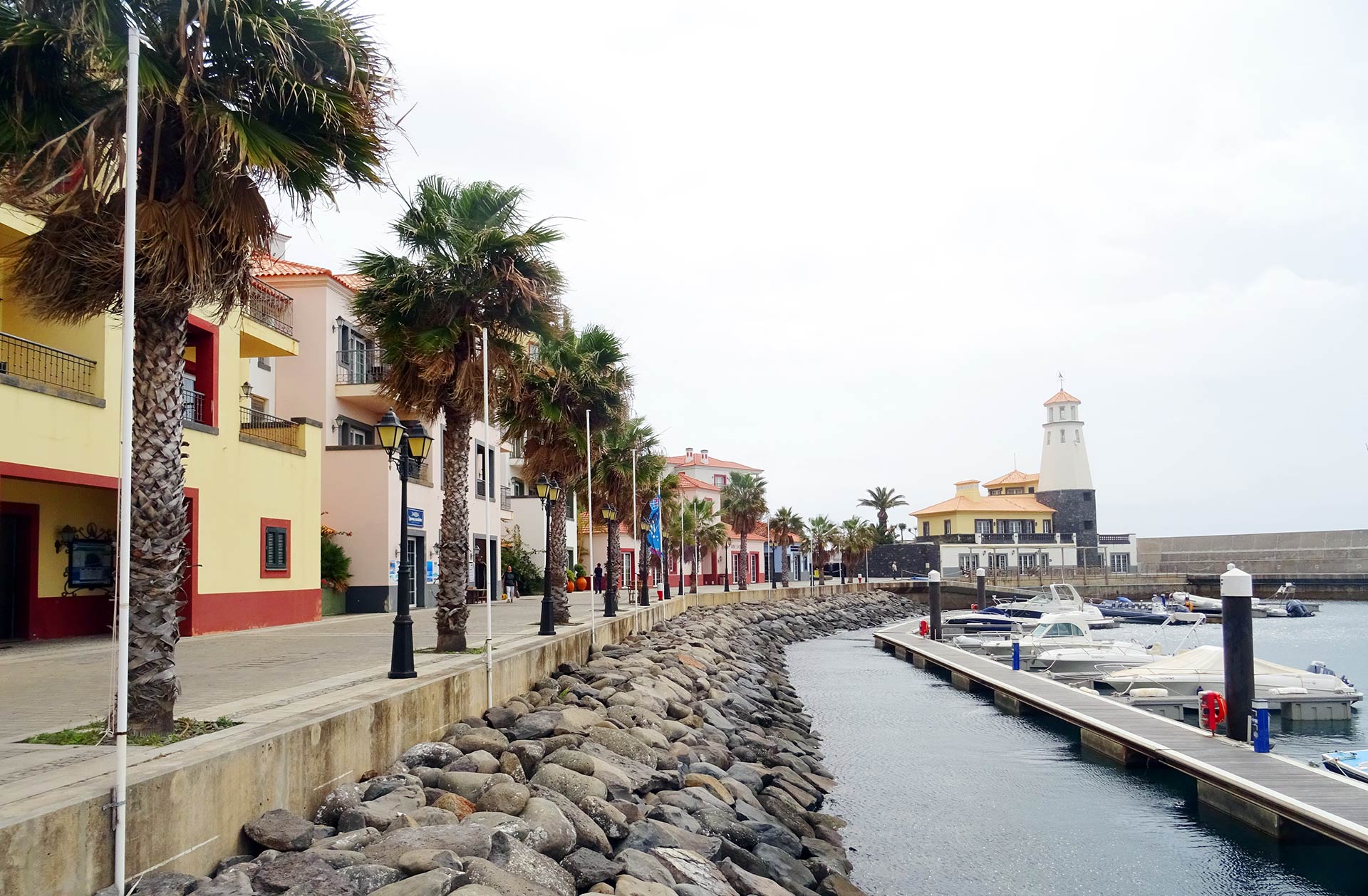 The marina offers all modern amenities a sailor would need, though in a very reduced manner: There is a small shop for restocking your supplies, but it´s a fairly expensive very small shop. A small nautical shop to get some shackles, lines and stuff is also open at the marina but don´t expect the full complement of sailing accessories here. WiFi is available but there seem to be no repeaters so that you´ll have to leave your boat and get yourself near the buildings to receive full net capacity.
Bathroom Facilities
That´s a good one. There are large bathrooms for ladies and gents and disabled persons, showers and toilets separated, which is really an improvement over other marina´s facilities we´ve visited on our journey. Nevertheless, there are some issues in Quinta do Lorde you should be aware of.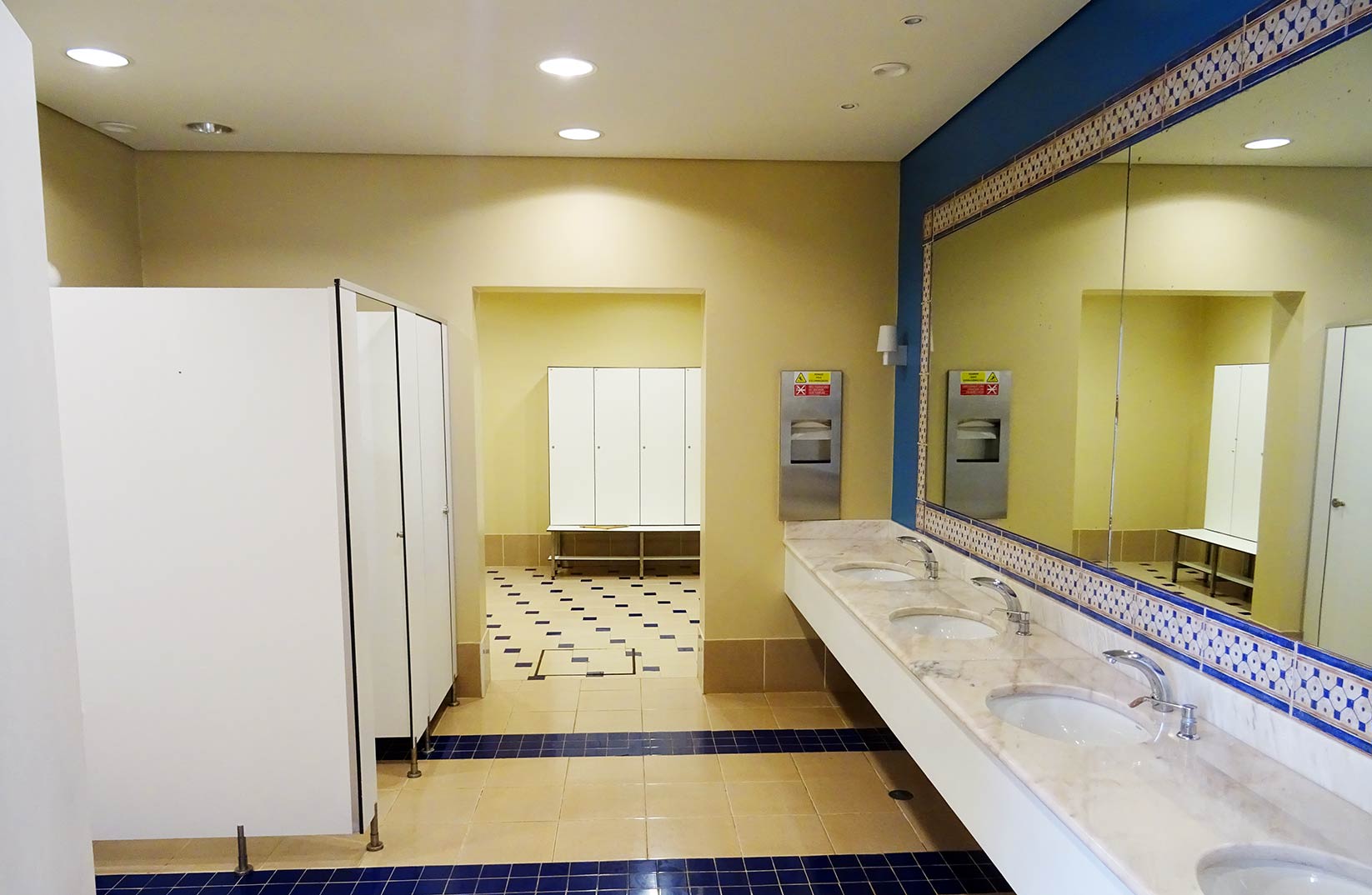 We´ve found that some 33 per cent of the available sinks are out of service. Concerning the showers, two of the 3 shower cabins had been put out of service with large gaping holes in the walls which made getting oneself clean look a bit odd facing the bare concrete rubble. Another issue was getting warm water as it appears that you have to apply a certain "trick" to make the shower spraying hot water rather than cold. It took me two sessions to get it …
Eating and Resting One´s Oars
There is a restaurant and bar right at the marina with friendly waiters and – of course – very tasty sweet bakery. The hot food is worth the money but appeared to be convenience food. The nearby main hotel building features a fully equipped restaurant where they do "real" cooking but the prices are considerably higher.
So staying in your yacht and preparing a tasty meal could be the better choice. Another one would be to rent a car (you can do it right at the marina desk) to explore the beautiful island and for example have the traditional Madeiran grilled beef filet on laurel skewer, which is just priceless tasty. Back in the marina, there are various spots to lay down and dream yourself away, make a hike (LINK) to the nearby rocks or just relax at the large seawater-pool.
Quinta do Lorde Marina: My Overall Assessment
We liked to be at Quinta do Lorde. Despite the amusement about the "tricky" showers and the paltry restaurant-situation the marina is a top-spot for sailors. No bothering by too many people, friendly staff and lots of nice talking to jetty neighbors.
My overall rating of this marina: 6 of 10
Link to the Marina Website here
All previous and the upcoming articles on this sailing trip from Lisbon to Lanzarote can be browsed by clicking on this hashtag #dufourcanaries
Special Thanks to LAVA CHARTER for the chance to sail on one of their boats. For information and offers on charter trips on the Canaries on these Dufour Yachts please visit www.lavacharter.com  A unique and special discount for my readers of 1.5% on all LAVA CHARTER bookings may be acquired by stating web code NOFRILLSSAILING along with your booking.