There are yachts which have the ability to touch something deep inside a sailor´s heart. They seem to reach deep within our minds and are able to cast off our thoughts and instantly hitchhike our imagination on a great loop over the big oceans. When I first saw the lines of the Swan 54 it definitely was one of these moments: This yacht is just plain and simply the most beautifully designed yacht I´ve seen in years. I am so stunned and captured by the design that I was asking Germán Frers to talk a bit about this particular dream boat, read here what he told me about this special love of mine.
Lars Reisberg | NO FRILLS SAILING: "Mr. Frers, I instantly fell in love with the Swan 54. Why?"
Germán Frers: "Well, Swans are a unique breed of yachts and they certainly bear strong aesthetics that I am not surprised that you liked the boat."
NFS.com: "What are the characteristics of a Swan yacht in particular – I remember we talked about the character of Hallberg-Rassy lately (read the interview here) – but what is a Swan like in general?"
Germán Frers: "I would say a Swan is a performance oriented yacht in the first place. This is where Nautor started, in making racing boats. Over time they added a very strong element of luxury to their strive for making high performance boats. That´s what I like about Nautor: They are born racing yachts and maintained this claim over the decades, but added this emphasis of luxurious sailing. And this is found in every aspect of the yacht."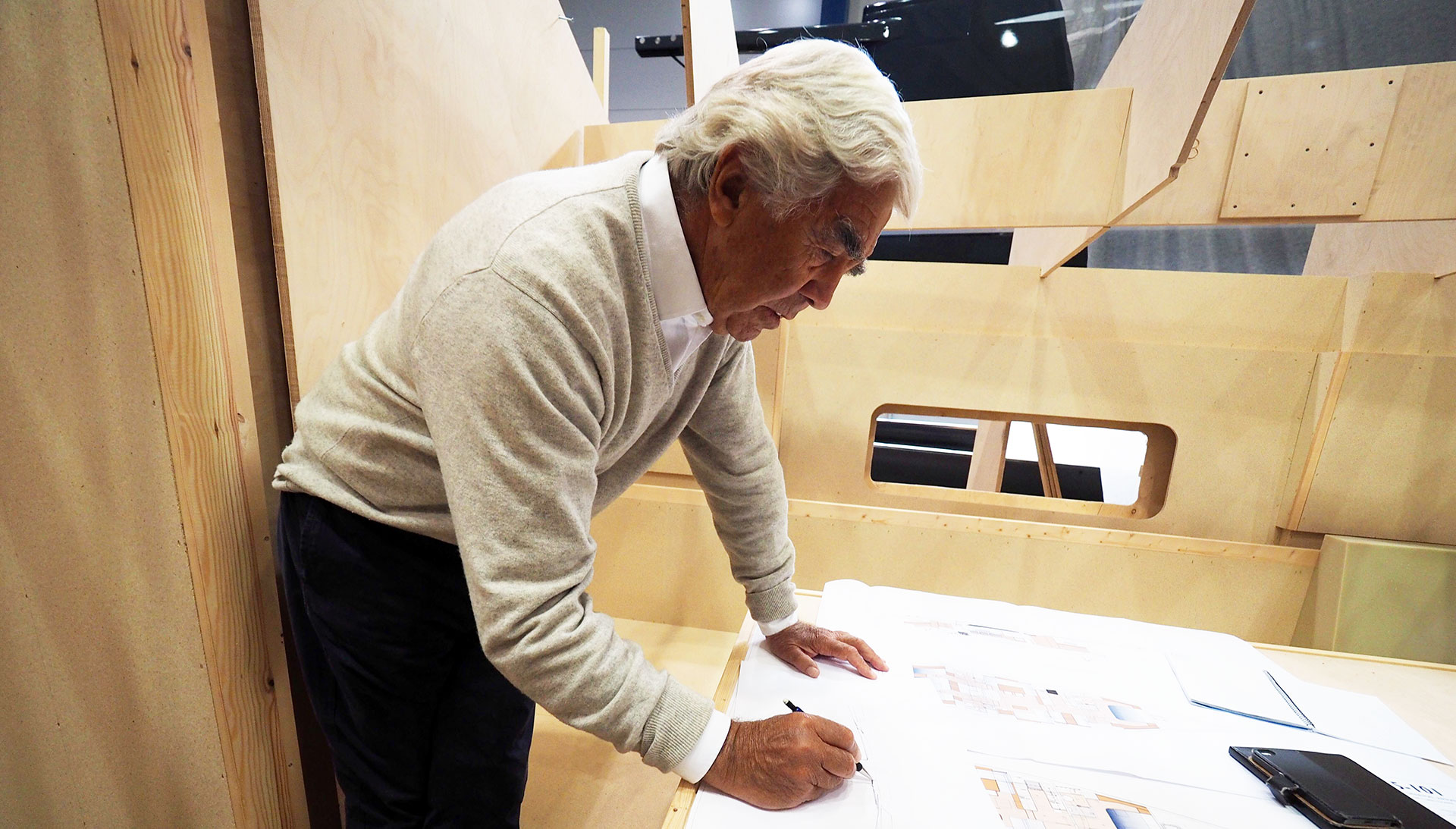 NFS.com: "How did you come to work for Nautor´s Swan as a designer?"
Germán Frers: "That´s a long story. I´ve got my first contact with the yard in 1979 after the disastrous Fastnet race. Back then Sparkman & Stephens and Ron Holland used to be the principal design offices for Nautor. After this race everything in the business and especially in yacht design changed and Nautor – back then one of the big names already – was also triggered to look for new designs and to solutions for the problems made visible through the Fastnet tragedy. I won my first commission for the new for a new Swan, the 51."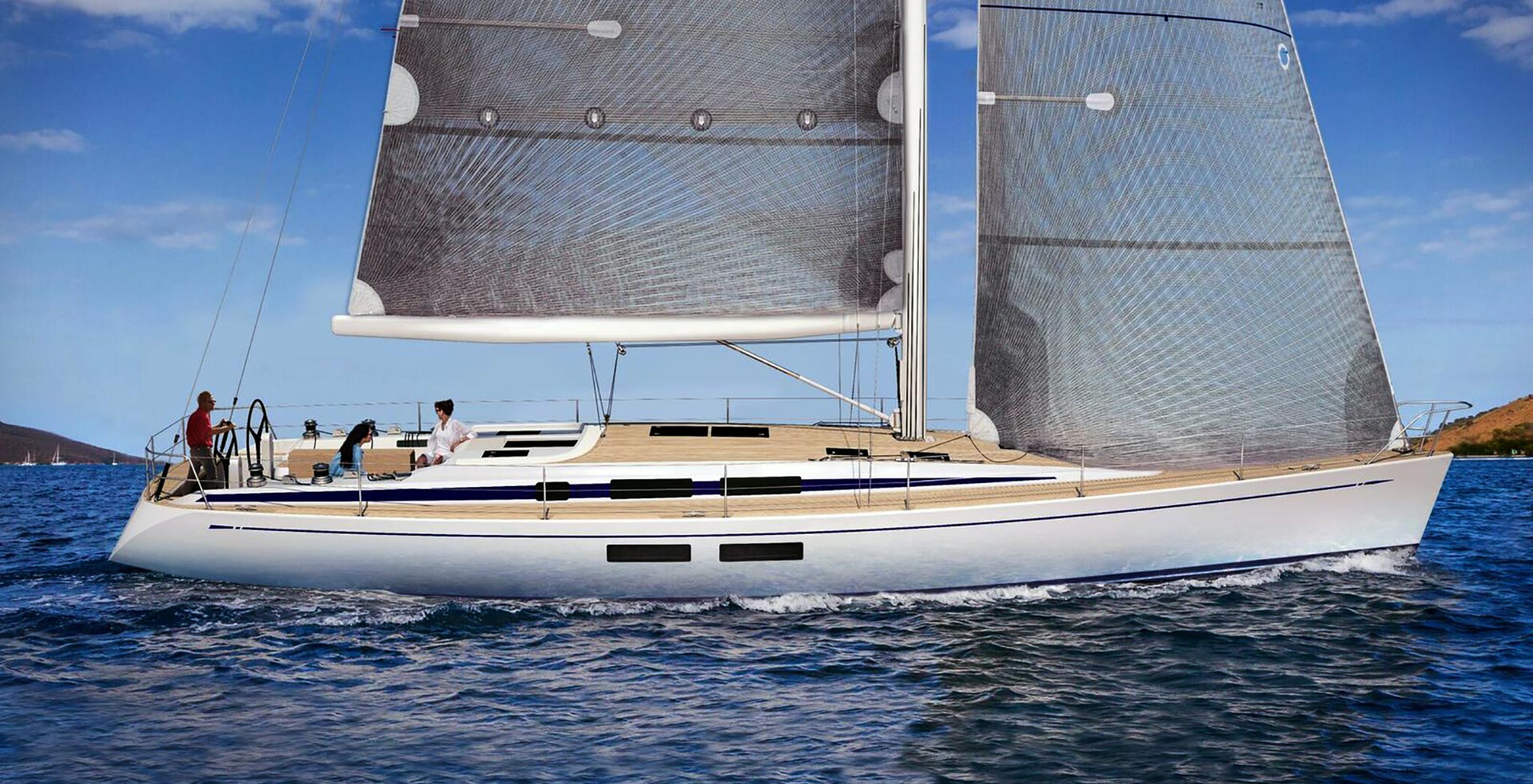 NFS.com: "And now you work for Nautor almost 35 years, like for Hallberg-Rassy which is 30 years by now … fascinating! Back to 2017 and the Swan 54. Apart from the ClubSwan 50 designed by Juan K the Swan 54 is the "smallest" Swan in the Range. Why did Nautor widen their range to a small boat like this?"
Germán Frers: "I know that they wanted to have a smaller boat for a long time. You need an entry-level product as a company to acquire new clients and tie them to your brand. The Swan 54 is this product and Nautor wanted to offer it with an acceptable price. At the same time they wanted a cruiser-racer that could live up to the pedigree of all Swans …"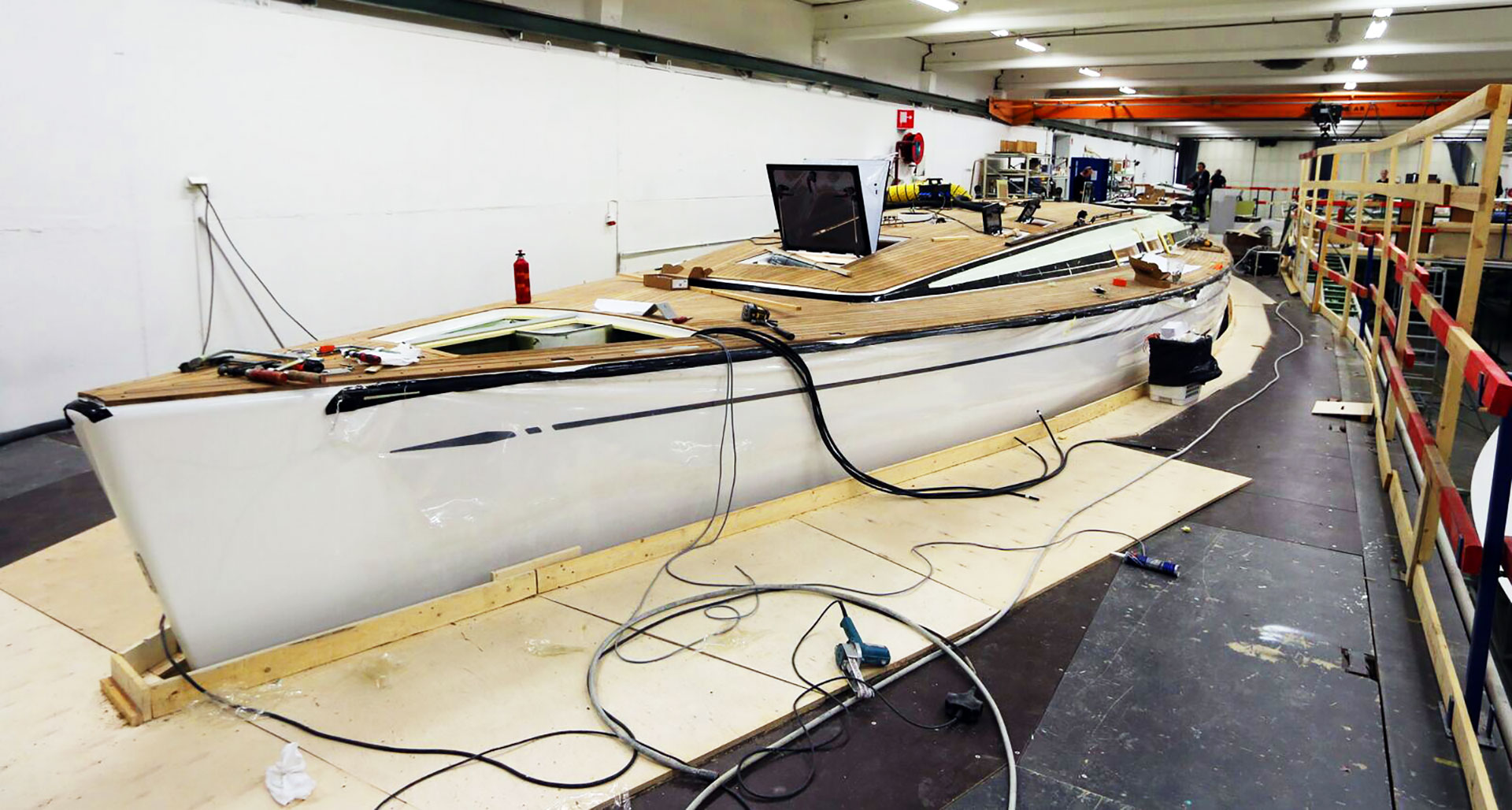 NFS.com: "… which means that the design briefing on this boat was like ..?"
Germán Frers: "Well, at first you must know that the new 54 is in fact the old 53. We just changed the deck and parts of the transom. The hull itself has remained untouched. The 53 was a pure cruiser. It was not a particular success because – from my point of view – it couldn´t show the DNA of a Swan on the one hand and on the other hand the dealers did not really understand the product. To be honest, it was a bit of a failure and we tried to correct that. The new deck and new internal design maintained the luxurious constituent but it added – designwise – a strong emphasis on racing. The deck is sharp, narrow, incorporates the sheer line of the hull and thus creates a speedy look. The whole appearance of the Swan 54 is very appealing and spells race, competition an performance. Something the old 53 couldn´t do that much. We also added elements used in racing like modern carbon rig, performance sails, and other things. The new boat in the end sails very, very well considering the heavy displacement. It performs better than the old 53 and it is indeed winning races."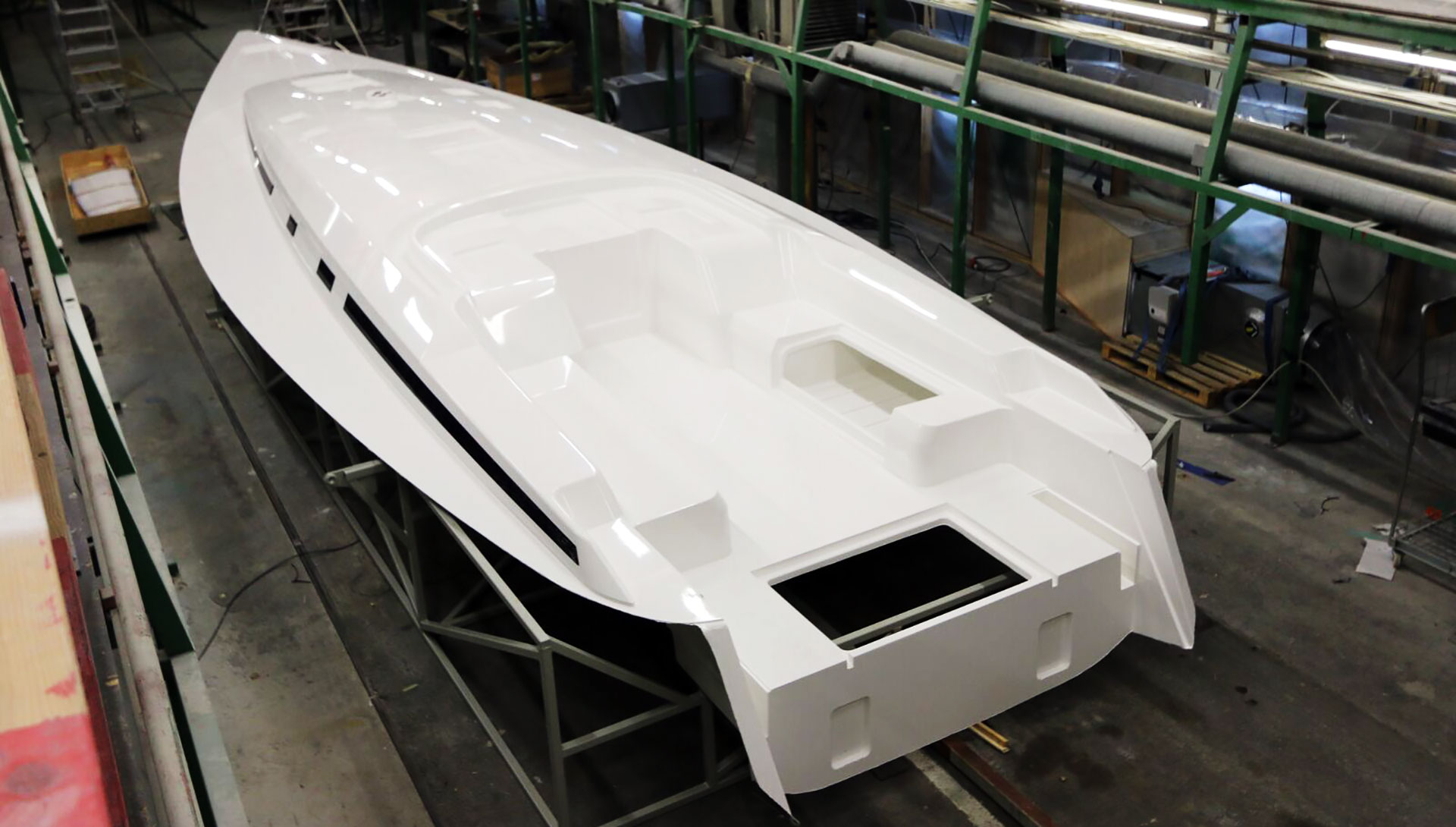 NFS.com: "So you are proud of your work in terms of the Swan 54?"
Germán Frers: "Yes, of course! You see, there are actually two versions available of which I love the shallow draft-version most. It offers a twin rudder blade steering combined with daggerboard. It really performs well because of the efficiency of the daggerboard, and the assertiveness of control given by double rudders."
NFS.com: "That means you are sailing all of your creations in real life too? How extensively?"
Germán Frers: "Of course I go out for sea trials as much as I can. I try to sail every boat we design to get a feel for what we have done and to maybe collect ideas for further changes, next evolutionary steps or to just get completely new ideas."
NFS.com: "What is working for Nautor like, let´s say compared to Hallberg-Rassy?"
Germán Frers: "The collaboration with Nautor is very intense. The process of turning a new design idea into the reality of an actual boat is an elaborate process that takes time and both sides are working hard to make it happen. Although Nautor, compared to Hallberg-Rassy, is different: It´s a much bigger company with a bigger overhead. It´s sometimes quite anonymous and a bit complicated but, well, that´s their style of working and their success proves them right."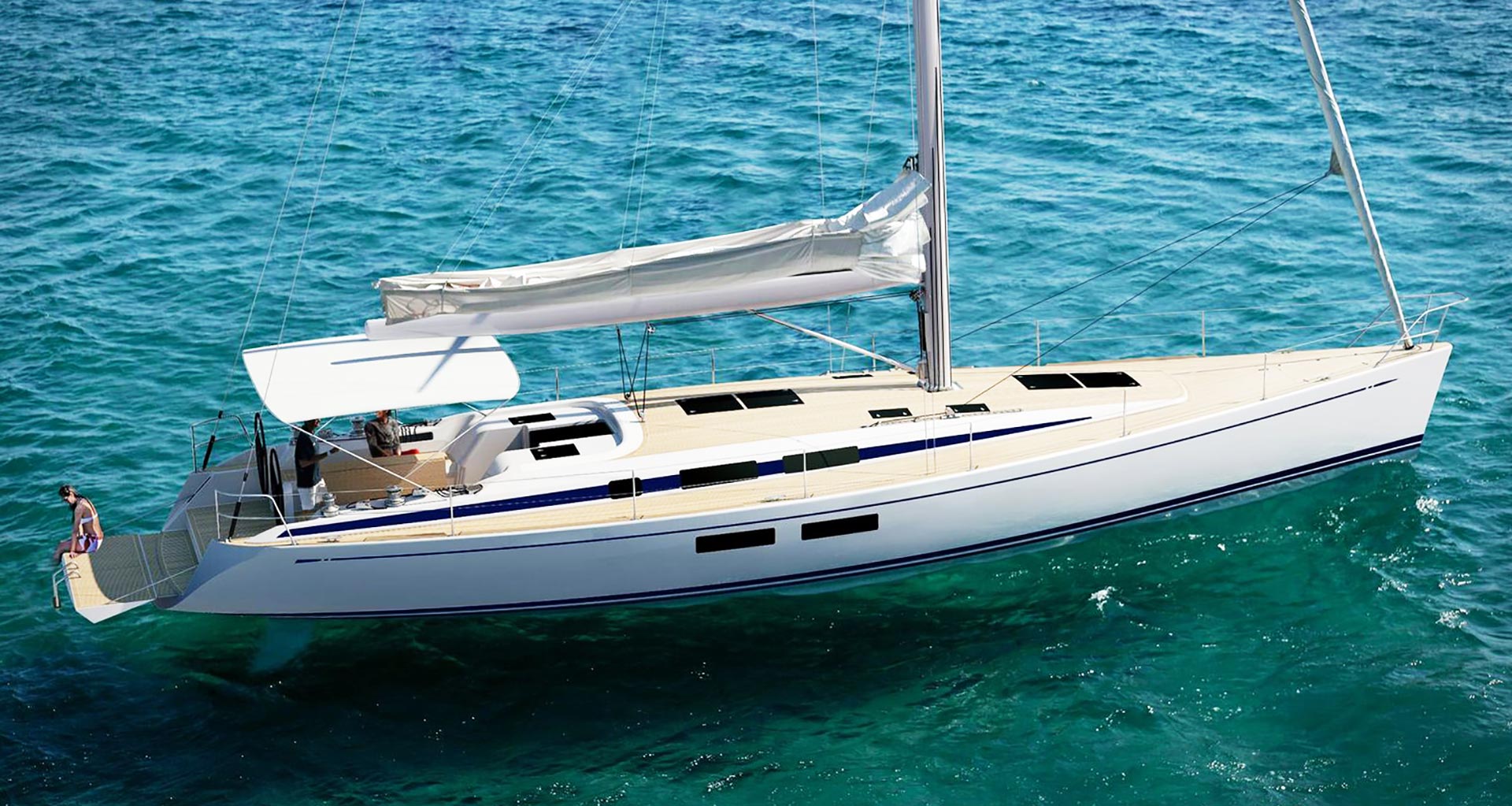 NFS.com: "Last question Mr. Frers, is the Swan 54 your most beloved project? Or asked differently: What is your most beloved yacht ever designed by you?"
Germán Frers: "Oh, I like all of my creations from back then in the earliest days until now. I still love the Swan 46 which was my third design for Nautor. But I also love the Swan 80 which is a brilliant boat and of course the new Swan 65 and 78 still under construction. They will be fantastic yachts to sail – like the Swan 54 – both in races and on a cruise with family and friends."
NFS.com: "Thanks again Mr. Frers to talking to me, it was a true pleasure!"
Please read my first interview with Germán Frers on his 30 year collaboration with Hallberg-Rassy here
All pictures with kind permission of Nautor´s Swan yard and Germán Frers.
You may also like to read these articles:
Review of the new ClubSwan 50 on Düsseldorf Boat Show
Designing a yacht: Franco Corazza and Matteo Polli of ITALIA YACHTS
Aluminium Marvel: A Berckemeyer Yacht is in the making