The magazines are full of a load of so called essential products for sailors. Least of them are. But like the Sebago-shoes (tested here) or a really good sailing cap (as seen here) there are indeed things which cannot nor shouldn´t be replaced by me-too products. Like the duffel bag.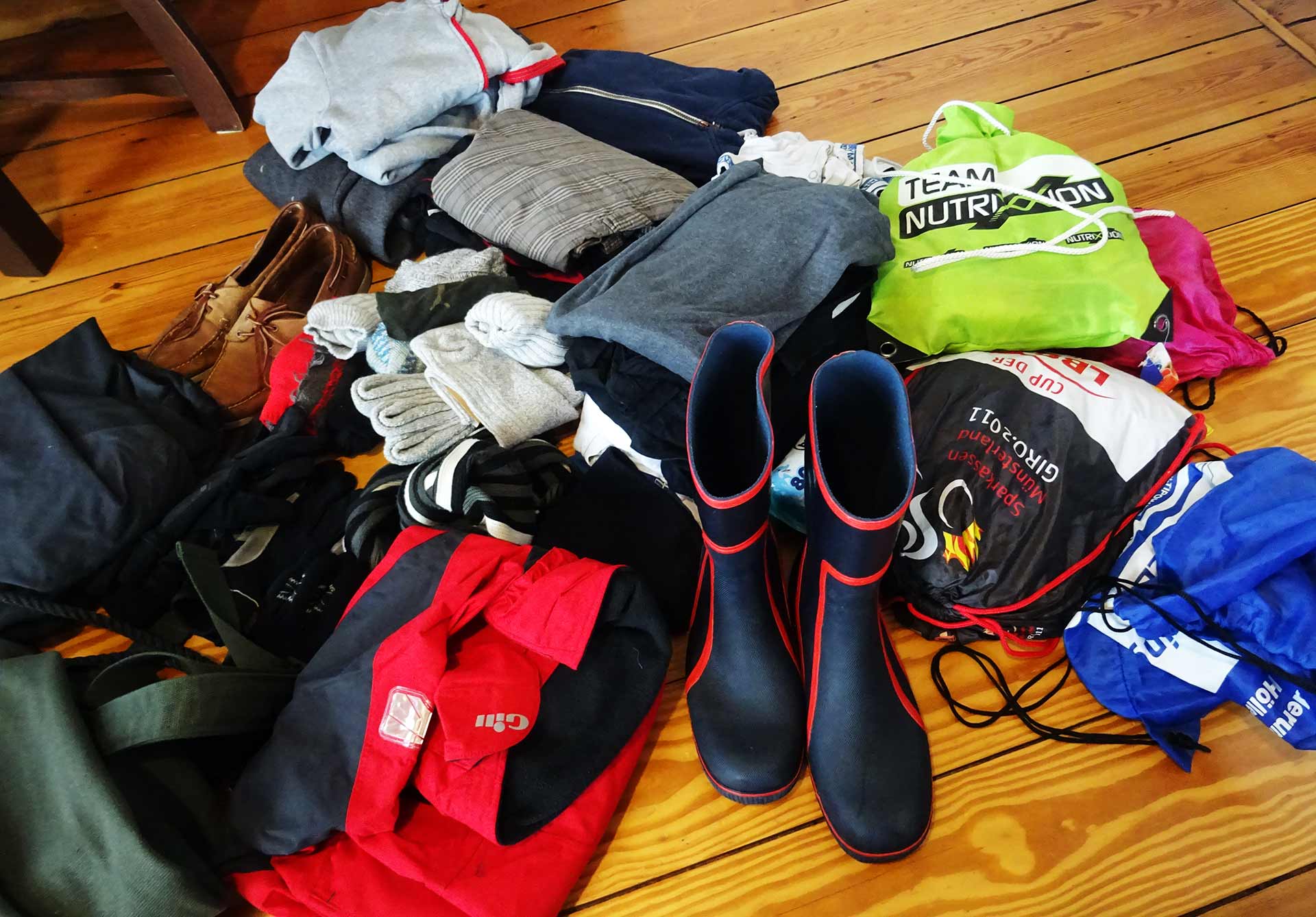 Why every sailor needs one? Well, that´s simple: Duffel bags, or kitbags, have some unique features no other bag or – worse – suitcases have: They are light weight, durable and can carry a lot of stuff. As my first real long offshore trip moves closer, I went for such an original myself. And I am well surprised about the feasibility of this item.
Packing a Duffel Bag
I will be out on the seas for at least 10 days, starting in Lisbon via Madeira to Lanzarote in the Canary Islands. That´s a trip of some 800 nautical miles. I need a lot of stuff to wear, underwear alone mounts to staggering 15 units. Then it´s ice cold still in Europe whereas we do have 25 degrees Celsius down there in the Canaries. The duffel bag can carry them all: No problem with stowing a 14-day supply of clothing including foul weather gear!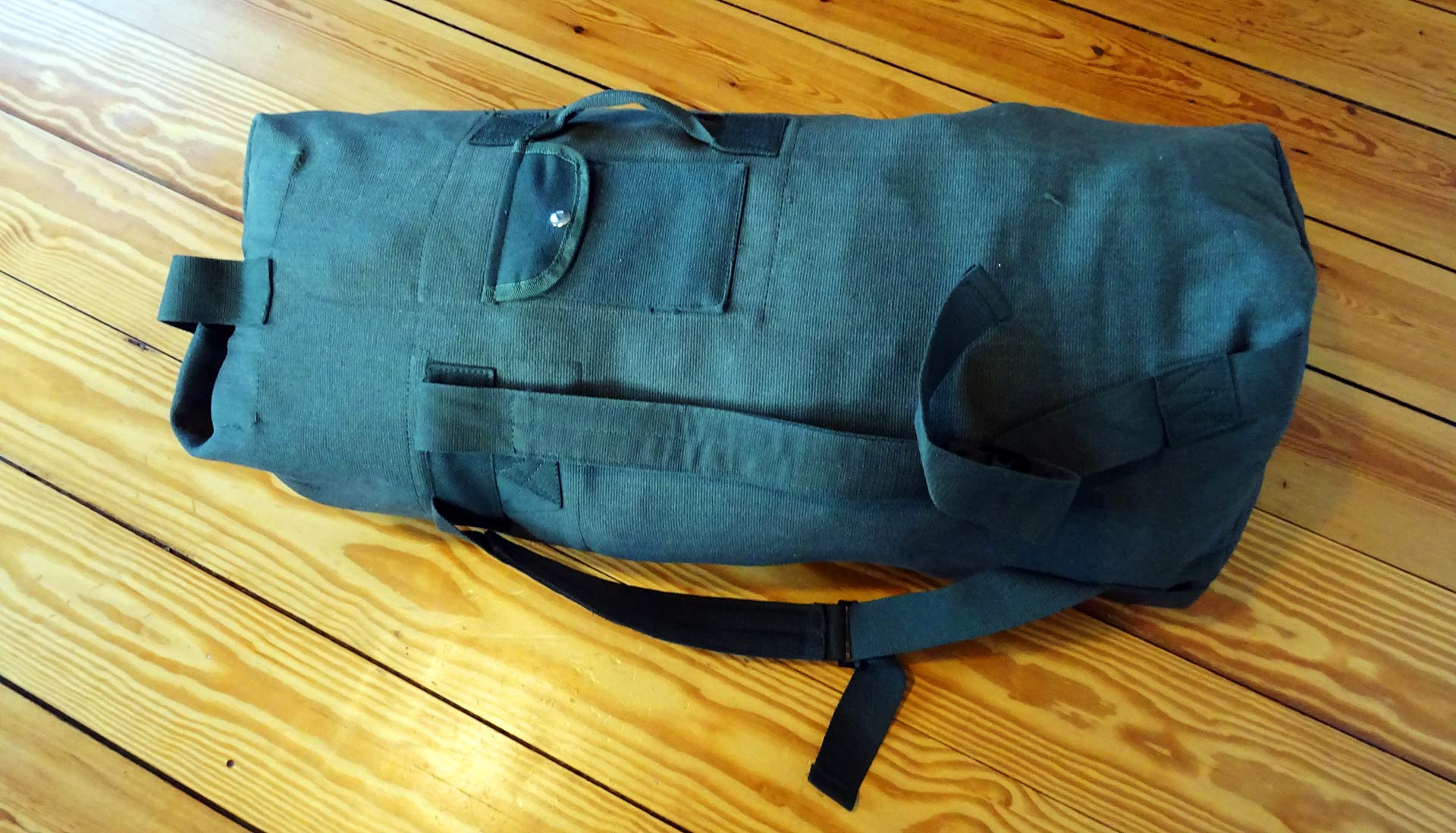 The very version I went for, the X-Case Duffel Bag, can carry up to 100 litres of volume, which is lot of stuff indeed! It´s made of very durable fabric, the sews are made of thick thread and will last virtually forever. No wonder: You should as well go for military grade duffel bags because the quality of the material will make them last longer.
The advantages of a sailor´s kitbag
Why should you acquire a kitbag like this? It´s obvious. First, the duffel bag is made of fabric. So you can easily stow it away when on board, it won´t consume any of the precious space. Second, it´s so practical, because you can carry it like a giant rucksack if you like. The duffel bag will house a load of stuff: 100 litres just as mine is more than sufficient for a trip of some 15 days or 800 nautical miles.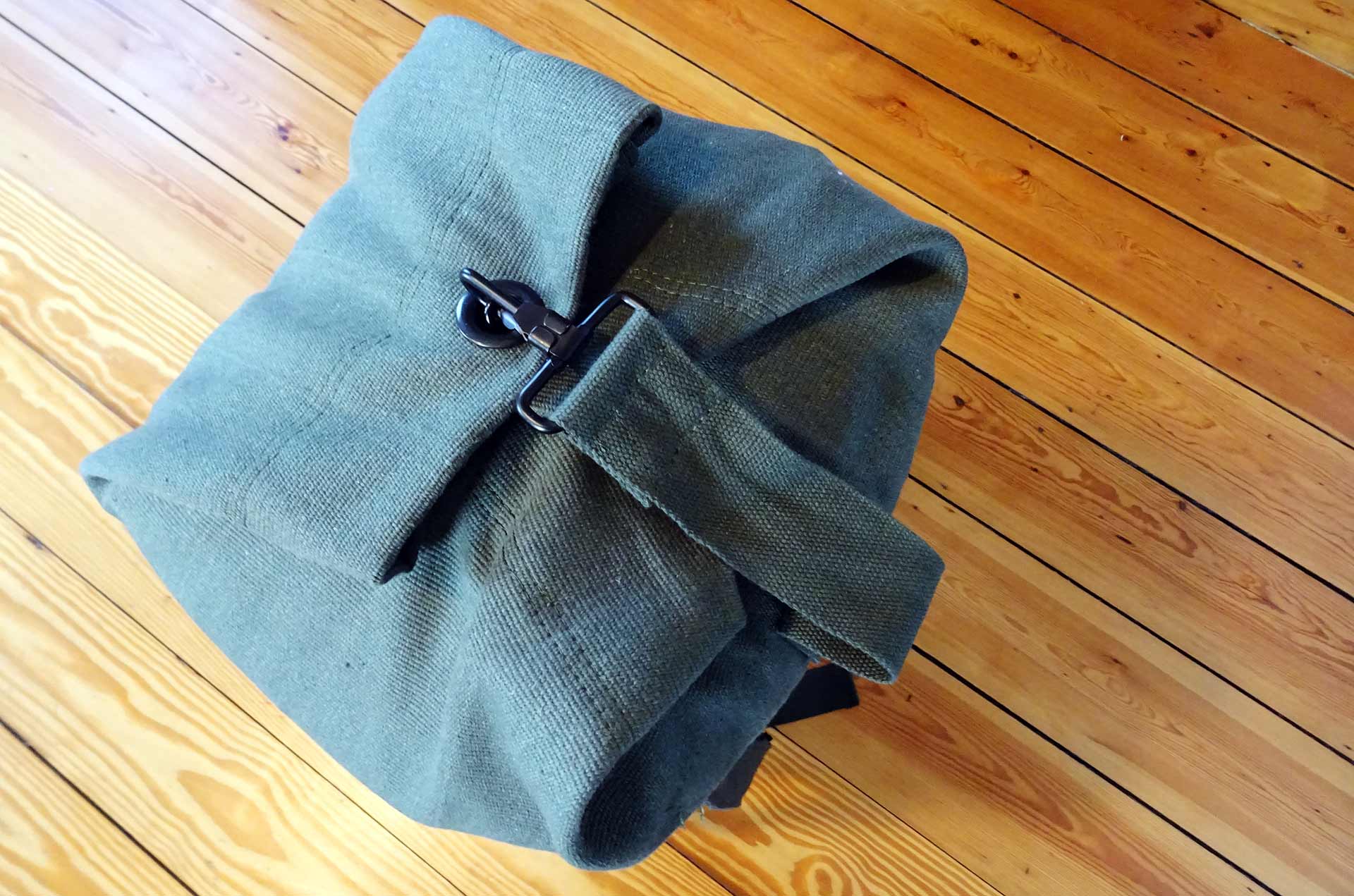 The best thing about it: The price! My duffel bag had a price tag attached that said 24 Euros. That´s virtually nothing compared to ordinary travel bags, suitcases and other form of transporting your stuff. I really love this thing, that's why I´ve made it an absolute skipper´s essential.
Other interesting articles:
Skipper´s Essentials: Sailing Cap & other accessories 
Skipper´s Essentials: Four docking maneuvers
Yardstick calculations – what´s that all about?