Three days ago "True Spirit" premiered on Netflix and of course, as a sailor, I had to watch it. As with almost every movie released, say, produced by the streaming giant my expectations haven´t been that high and I curbed my enthusiasm. Now, with one night slept over the outcome of the movie, I feel it is the right moment for a hopefully balanced and – if this is possible – objective review.
First of all: I liked it quite much. But also: I really disliked it as well for so many unbelievably stupid decisions. My furor isn´t that crazed out like it has been after watching "The Mercy", which still is one of my Top 3 sailing movie disappointments, but "True Spirit" could have been a much, much better film if the crew, director or producers had taken some easy and obvious decisions, from my point of view. Nevertheless, a story lives off of its story and arguably, the tale of Jessica Watson circumnavigating the globe in a nutshell is a big one for sure. So let´s start here.
The story of "True Spirit"
The film is about the youngest human being sailing around the globe: Australian teenager Jessica Watson, then 16 years old, is portrayed as a bold kid, working her ass off in the marina, cleaning boats and dreaming of achieving exactly this. The sweetheart is absolutely determined and seems to have no other dreams than just this one. By chance she meets Ben Bryant, an aging and somewhat disappointed ex-pro sailor who is always grouchy, but has a big heart. After she relentlessly goes on his nerves, he agrees to be her trainer.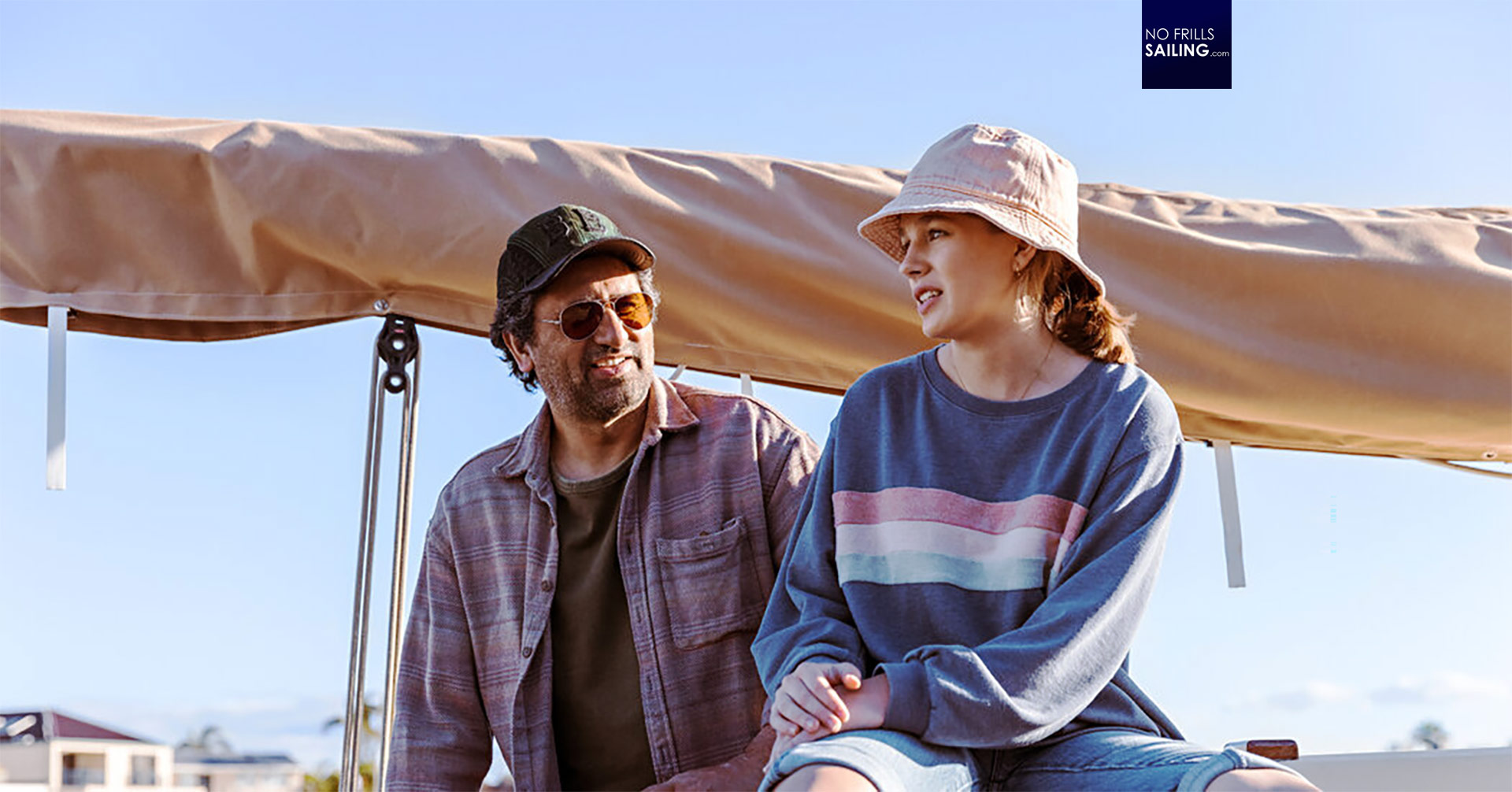 The movie shows her path to becoming a skillful sailor, but also so many setbacks, as a collision with a freighter on a training trip due to her fault. This was real and sparked a media outrage and big public discussions in Australia whether or not her parents put her child´s life at risk. As the character of Ben Bryant isn't real but represents all the people who helped the real Jessica Watson achieving her goal, the public outrage and media terror was very real.
In the end, Jessica can put together not only her family but also a big team of helpers to get her boat back to seaworthiness and she finally casts off. Being on a circumnavigation, we all know, there are certain milestones to achieve – the big capes – certain challenges to master – storms, calms and such – and of course the rollercoaster of feelings. All this is shown in "True Spirit". And this is kind of the problem.
Best and worst of the movie
Let´s start with what the film does good. I can imagine that the story ark of Jessica Watson is a very impressive role model for kids. Empowerment, coming of age, finding one´s destiny and working hard as a team to achieve something great: Jessica Watson´s story is something that is inspiring and awesome. The movie does not fail to show this and, thinking of my own kids, I would say that this movie is a great film for kids. The film is rated "for kids at the age of 6" so this is perfect.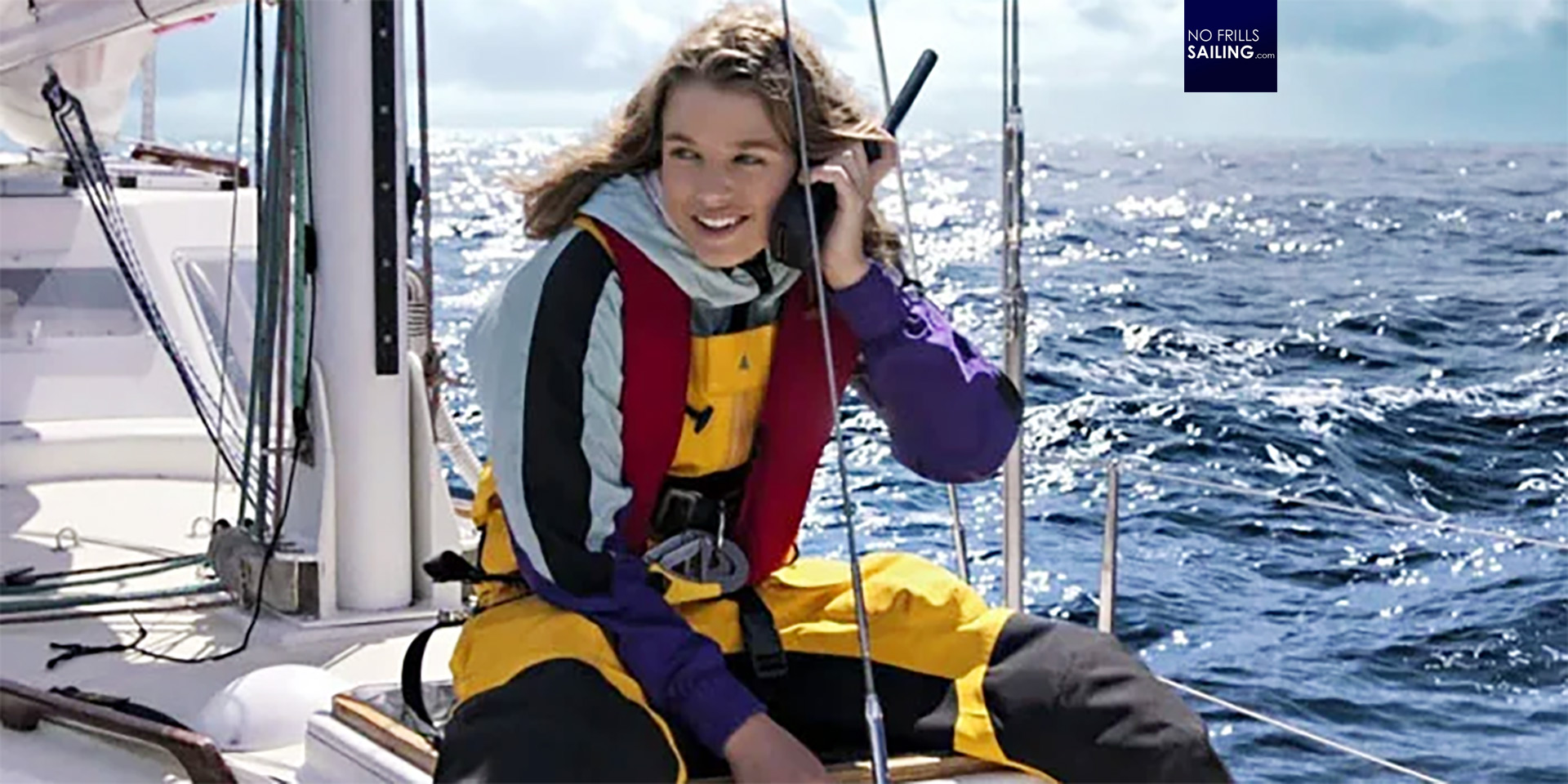 "True Spirit" also manages, at least partially, to convey sailing feeling and what we all love about sailing: The love to our boats, nature, wind and the seas. The awesomeness of the big Ocean and this indescribable feeling of mastering boat and ocean to sail from A to B. I guess, circumnavigating is kind of the ultimate goal we all silently have. But, well, just like so many other sailing movies, "True Spirit" does not take the extra leap, sad enough, but it also does not take the quick wins.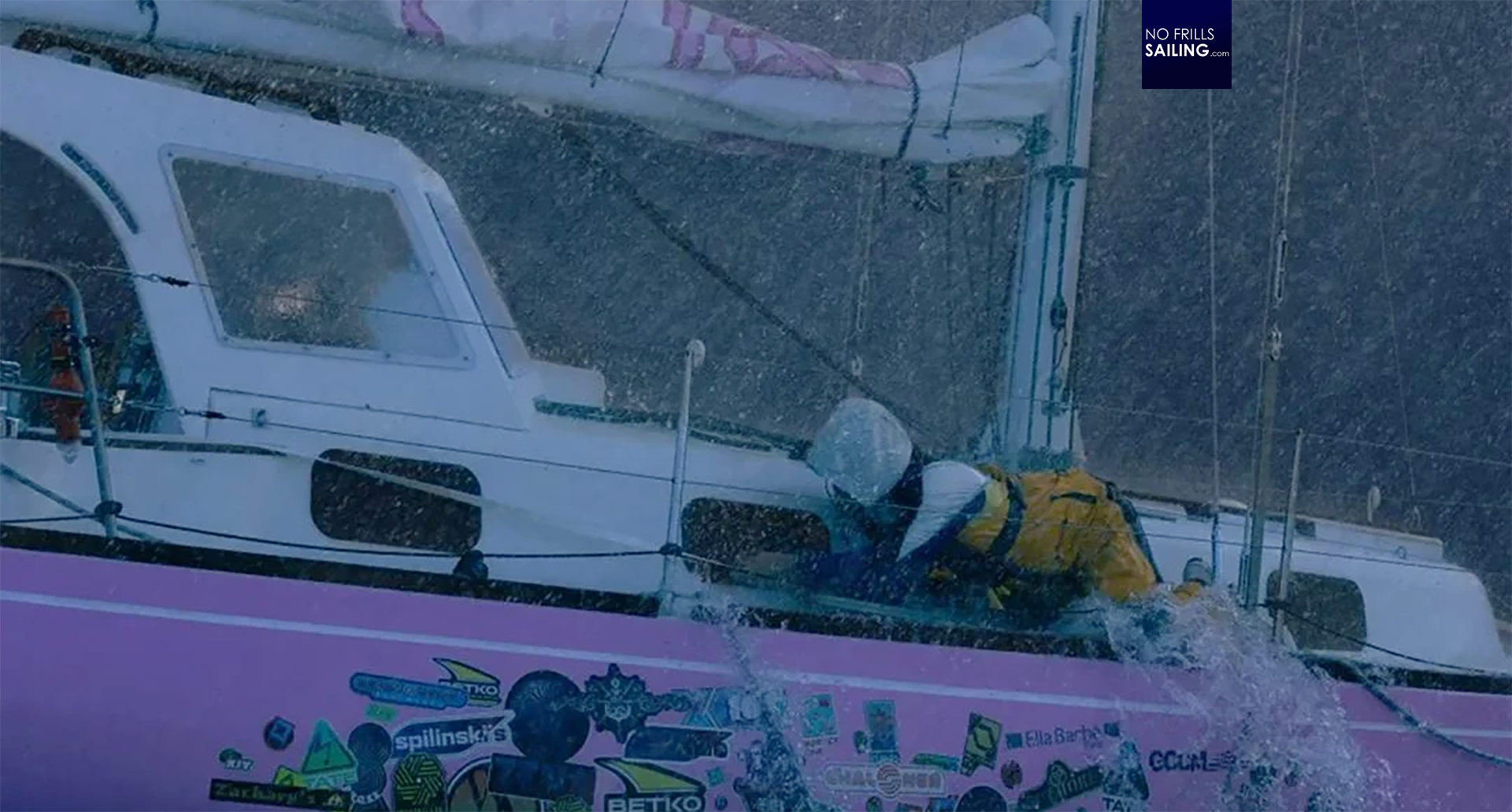 Is it really so expensive to put the boat on a hydraulic rig to simulate waves when filming internal scenes? Is it really that hard to train the actors how to put a rope on a winch the right way round? Is it really that hard to have the sails shown in a consistent point of sail from shot to shot? So many hard facts about sailing are so wrong in this film, that it is a pity. I don´t even mention the ridiculous knockdown, standing still under water for minutes keel up. This was for artistic reasons, I get it. But the same way "All is lost" was so disappointing, not because the acting was bad or the story way boring, but because of so many blatantly stupid little details which add up over time and are just so annoying. Of course, the target group is not just sailors, but the producers must have known that especially sailors will go and watch the movie. That´s a bit sad.
Should you watch "True Spirit" on Netflix?
Nevertheless, even if "True Spirit" is absolutely cheesy and so much reduced to simplicity, it is a film worth watching. I would recommend this movie to parents who seek a nice movie afternoon with their kids. I would guess it´s a great adventure movie for children, a story of a little girl that grows to be a great sailor. So, maybe you combine watching this film with a kid´s birthday or overnight pyjama-party, sweet dreams guaranteed.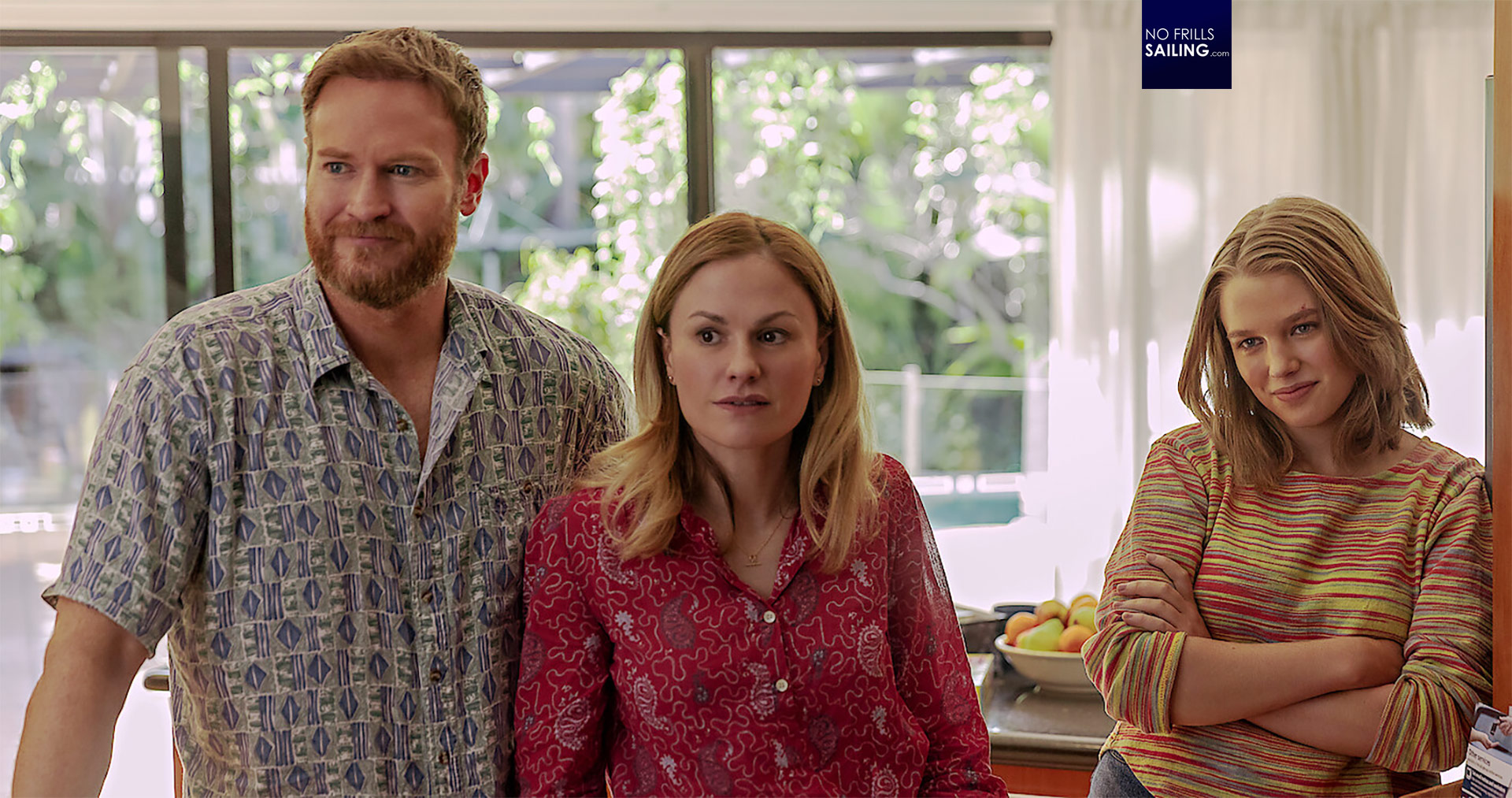 I liked the acting of Teagan Croft, who looks much older than 16 and much un-childish than the real Jessica Watson. The family and "the media" was portrayed too one-dimensional and the use of flashbacks was so frequent that in every cut or fade I feared the next time travel to yet another cheesy "diecton giving" event in Jessica´s life. But, well, thanks to the strong story the overall feeling isn´t too bad at all. A small hint: Read the book, same name, this is by far better, more detailed and offers much better insight.
My overall assessment: 5 out of 10
Pictures Copyright by Netflix
Other interesting movies (and books):
The unbelievable story of Donald Crowhurst, first as a book
… and then as a movie.
All reviews and critics