Last weekend I took my kids to a special place. One that I had heard of very often but never really found the time to pay a visit to: Haithabu. The name, for people who are familiar with it, has a special sound in the ears of Viking-enthusiasts. Located in the North of Germany quite at the end of our only Fjord, the Schlei inlet (and not far away from where I bought my first sailboat, the historic site of Haithabu can be found. Seen from standing on the up to 10 meters high wall, it – admittedly – does not convey a very great look. But behold!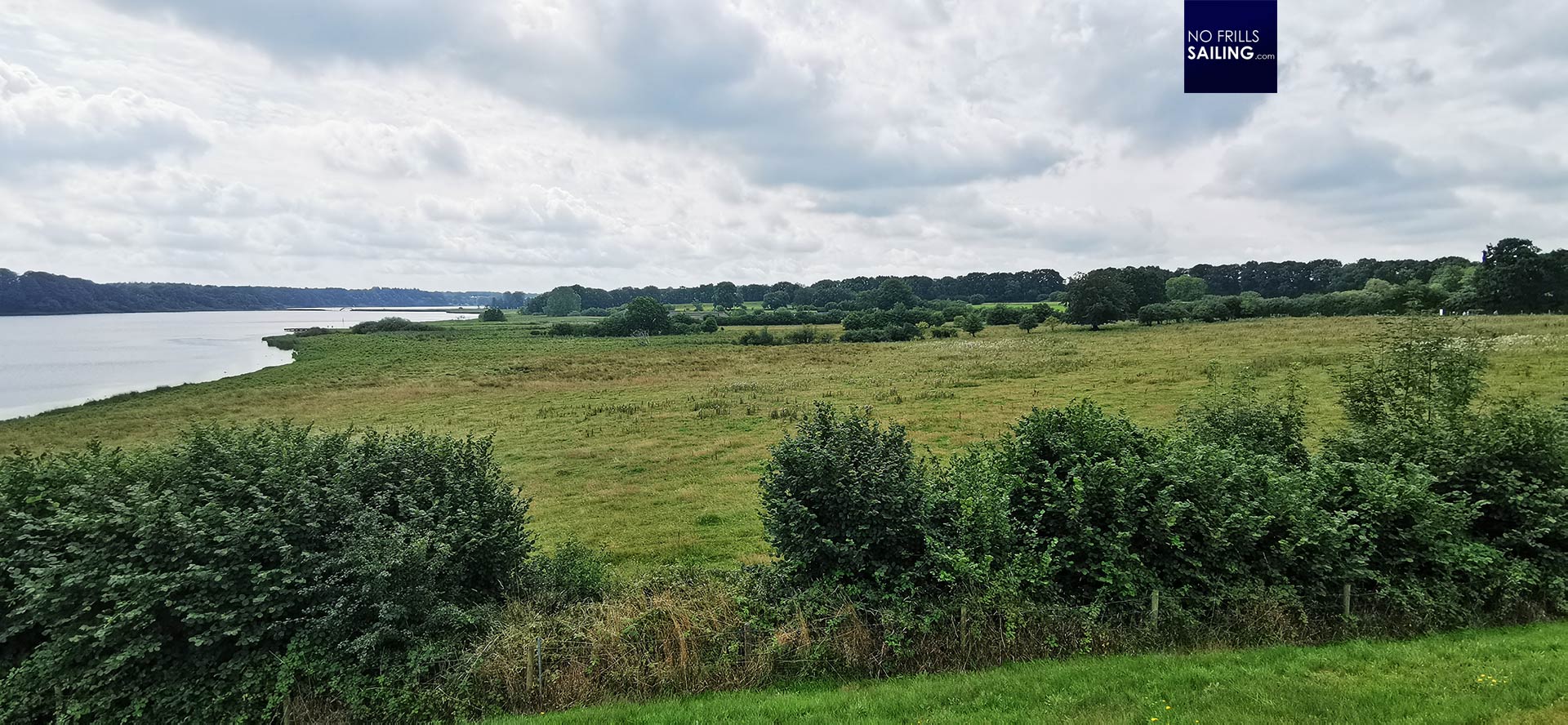 So what is this place about? Haithabu has been the major Viking settlement between circa 700 and its final destruction in the year 1066. For some 300 years this pre-medieval city was one of the richest in Northern Europe at that time and a major commercial hub for traders. Situated right there between the Baltic and the North Sea (East-West axis) and the connection between the Viking kingdoms and the Southern world, no trader at that time could not have known about Haithabu. So, looking at this lush green area one might have the right advance information to dive into the history of this fascinating place.
Haithabu: A Viking hotspot and major commerce hub
Seen from above, the vastness of this area becomes imminent: The city limits cover an area of some 500 to 500 meters, a half-crescent encircled by the huge wall to the land side. To seaside, the 500 meters long waterfront had been protected by to breakwaters, forming a safe harbor. A multitude of long wooden piers allowed dozens of commercial ships and Viking rowboats to dock for loading and unloading. The large waterfront acted as market place, trading area and commercial center.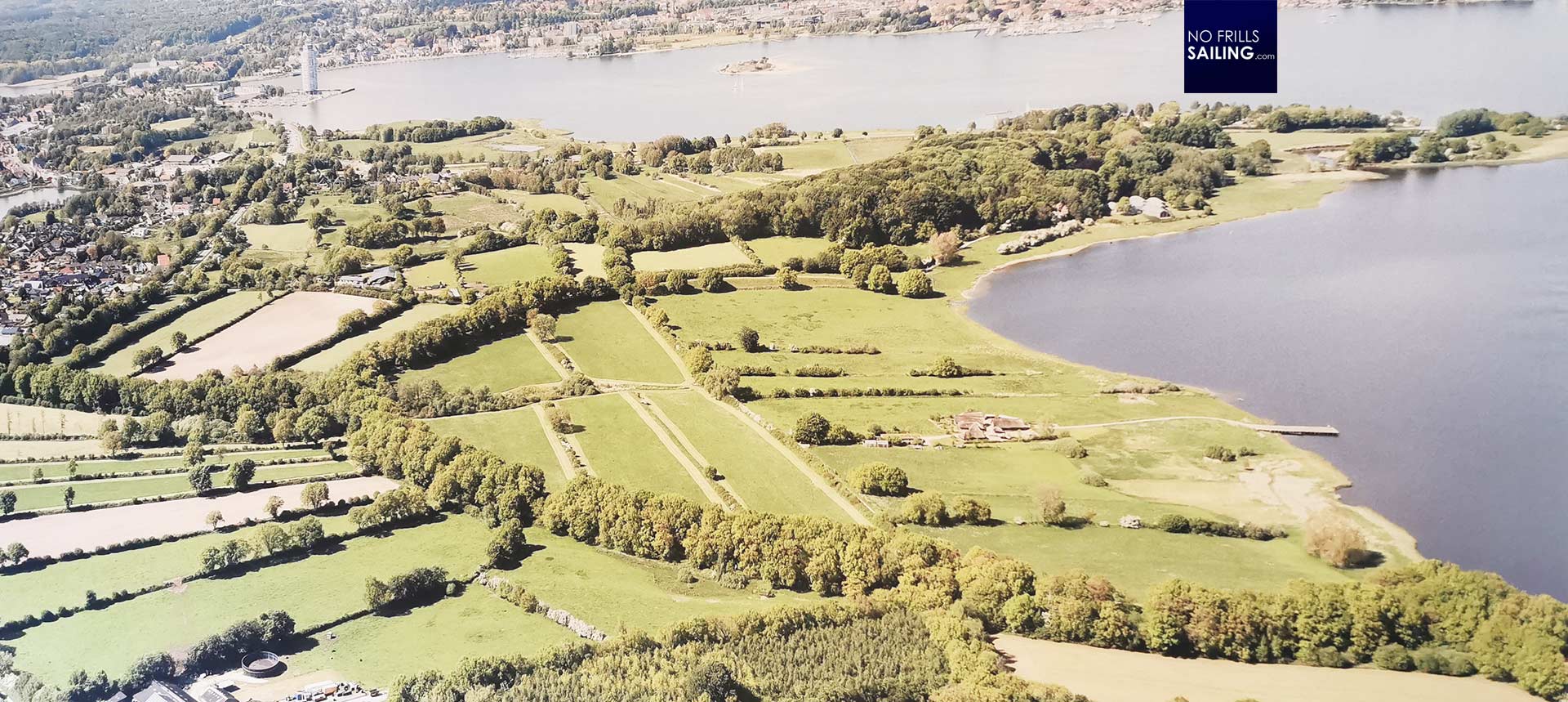 Haithabu site is a godsent piece of luck for archeology: After its final destruction and sudden downfall, the remaining population of Haithabu either fled or re-located to the new town of Schleswig, just vis-à-vis of their old home town. In this, the area was buried for centuries, forgotten and left alone. A pre-medieval Viking city, no construction activity, no occupations layers: History perfectly preserved.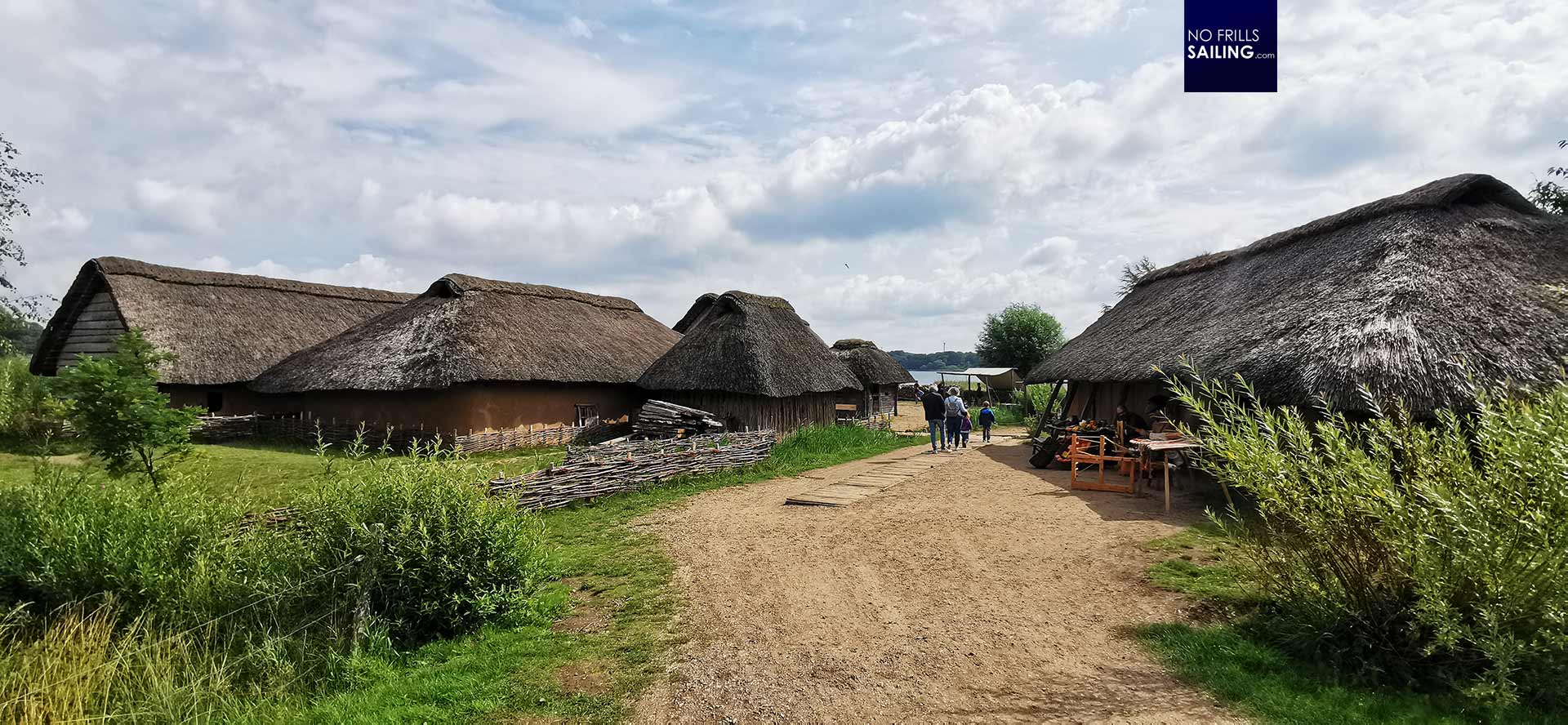 You can freely walk this area, inspect the awe-inspiring wall around the city and even walk down to the old harbor. Now the area is kept from an all-too exuberantly growing nature by sheep and a nice herd of beautiful Galloway cattle. In the middle of the city, archeologists and enthusiasts have built a complex of 10 houses. Perfectly crafted like it had been done during Viking reign, visitors enter the world of the year 900 …
Living Archeology
This is not a place frozen in time, it really lives! Like in so many other projects, Haithabu enthusiasts are re-enacting Viking life and thereby not only teach us the way of living a thousand years ago but also making progress in archeology by practically doing things.
There are many different schools of craftsmanship you can witness: Joiners (of course!), yarn spinners and weavers making beautiful garments, chefs making traditional Viking food (including the famous Met, the Viking honey wine) and many more. One can visit their craftsmanship and talk to them. They´ll happily explain what they are doing and what is so special about their occupations. Kids can shoot arrows at a (plastic) wild boar and dress up like Vikings.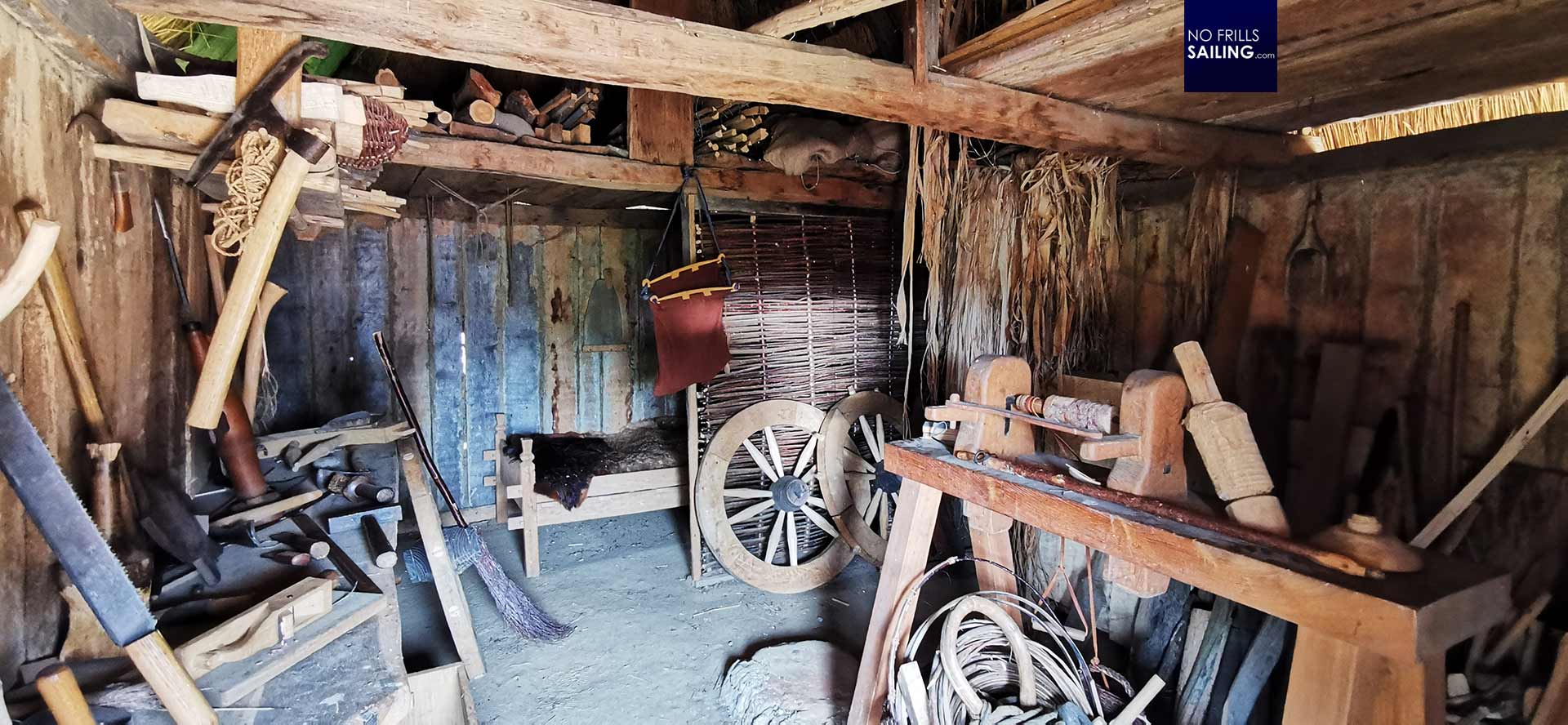 The houses are open and may be visited too. Interesting to see how the occupants of Haithabu used to live. There is a huge mud-made oven in some houses, adjacent to the social area (mostly a big table and benches to eat from). In another room, closed off by nicely basket-woven "doors", are the big beds for a good night´s sleep: Large areas filled with a thick layer of soft and insulating straw, covered by a multitude of animal prints. My kids checked out if it was cozy … they said they´d prefer their beds at home. Not far away, just a nice 10 minute stroll along the beautiful, rich and quiet landscape, the Viking Museum is open for visitors.
A great little Museum
Right at the entrance a model of Haithabu is presented. It shows the design of the city and the building density. Having just been visiting the site and walked all across it, the vastness and sheer complexity of the city a thousand years ago is staggering. The model quite impressively transfers the huge size of the city. Putting this into the context of a Northern Europe just starting to being populated makes it even more impressive.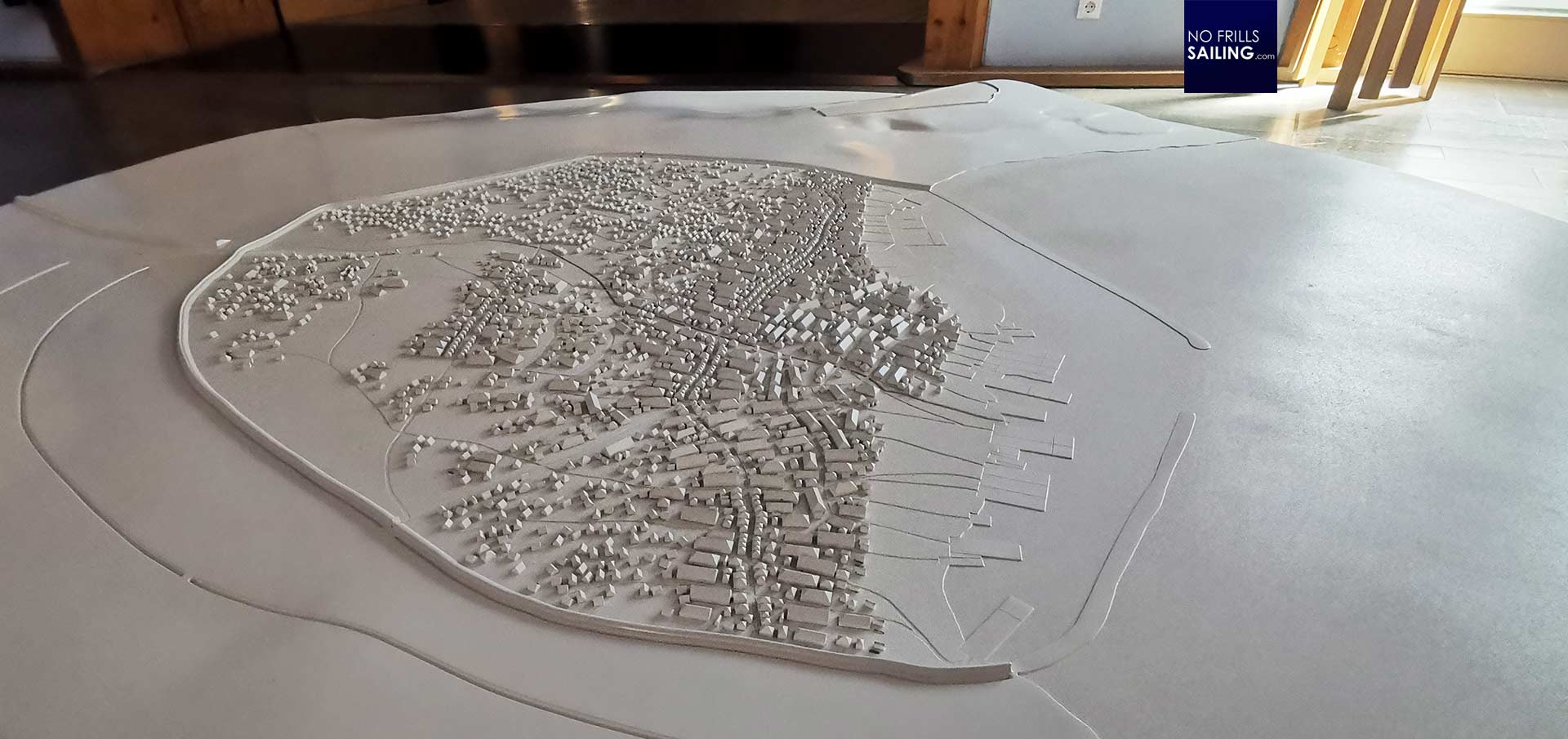 The exhibition is perfectly arranged. Although the nearly 100 years of professional and still ongoing archeological excavations produced hundreds of thousands of artefacts, the museum maintains an interesting mixture of samples: Of course, the cliché Viking stuff like swords, lances and axes are shown, great models of nearby found king´s grave mounds as well as helmets and all sorts of impressive attires for the Viking´s horses.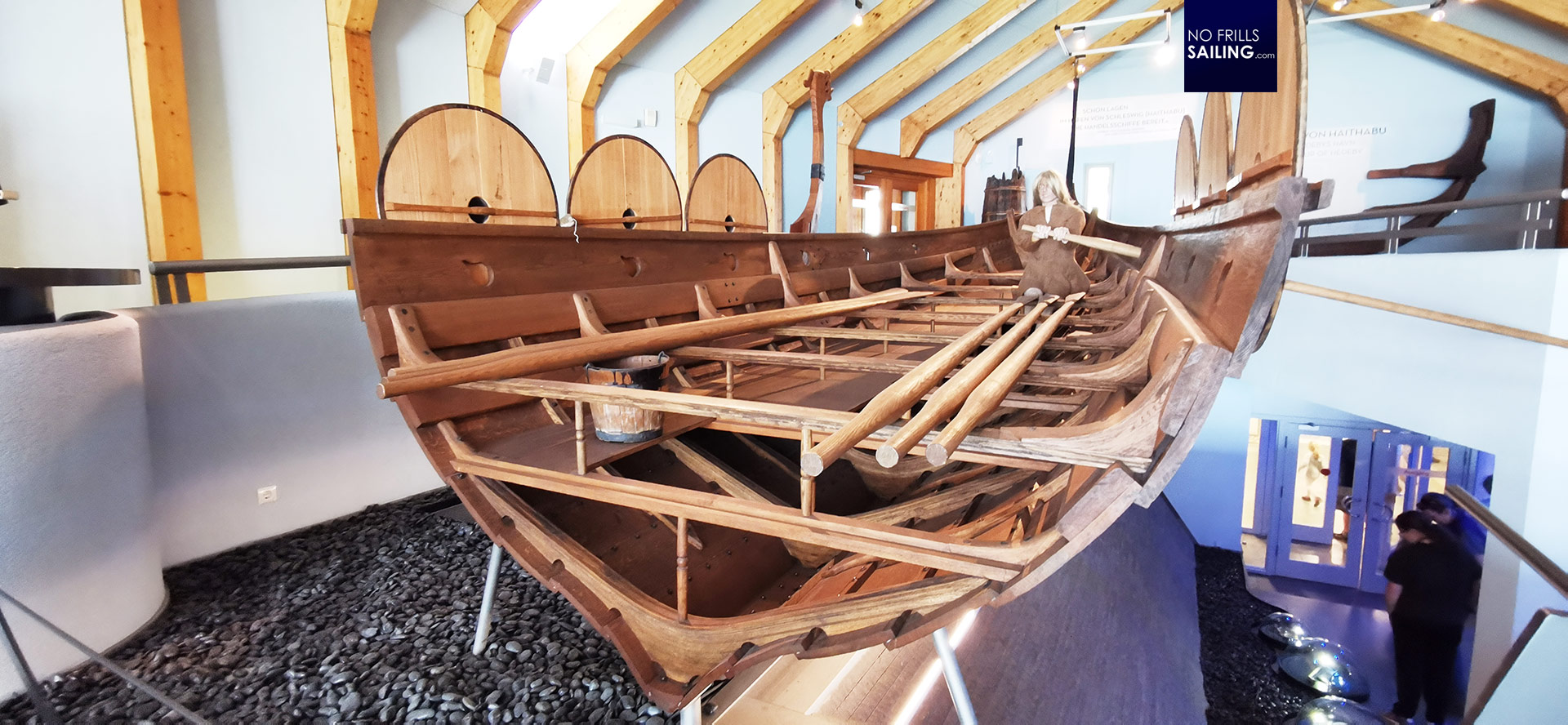 But there´s a focus on the more normal life, especially here at a place dedicated to commerce: I was astonished to see the various skill sets of Viking craftsmen in making filigree things like fragile thin flutes from deer bones, combs out of yew trees or even pearls for colorful necklaces from molten glass. The exhibition also shows samples of foreign coins, their origins as far away as Mongolia or stones and olibanum, a showcase of the importance of Haithabu for the global commerce of that time.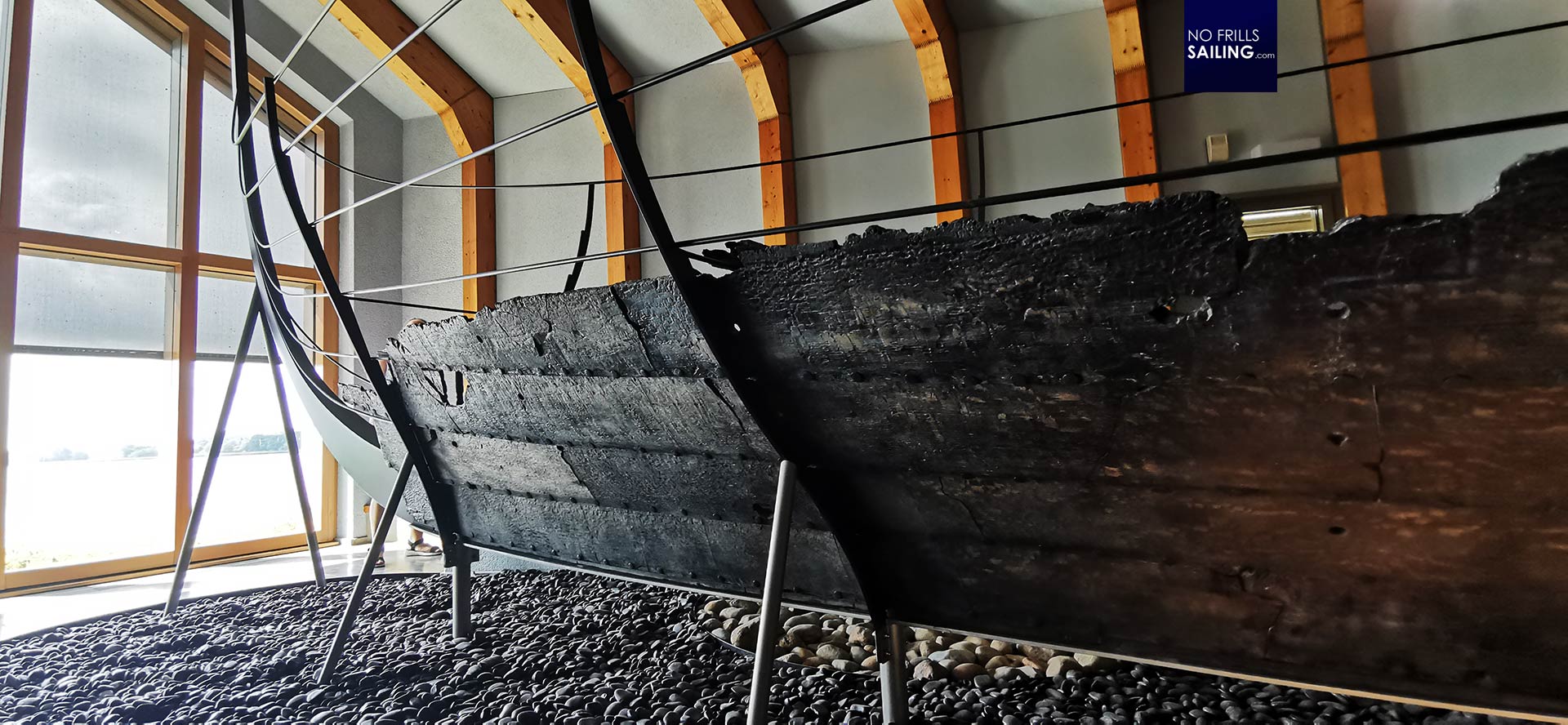 The centerpiece of the exhibition is a perfectly well preserved part of a Viking warship. One can clearly see how the shipwrights of that time built the hulls of the fastest and most feared ships. I found it rather fascinating to kneel down before this 1.000 year old hull and being able to identify skills and techniques still present today in wooden shipbuilding. Although it´s a small museum, you can easily spend one and a half hours roaming the different parts of the exhibition.
A destination worth a visit
Apart from the fact that kids just simply love the Vikings (and we adults do too), Haithabu is definitely worth a visit. If you happen to being in Northern Germany, you should get a car and come over: It´s quite a stretch to drive here, for example, from Hamburg, but it is worth it. Right next to Haithabu is Schleswig, a picturesque town (with a great marina, if you happen to sail here by boat). There is also Castle Gottorf, an impressive site too. Rumor has it that one of the guys occupying this castle had so many children with so many women that now almost every royal dynasty in Europa could be traced back in one way or another to this place …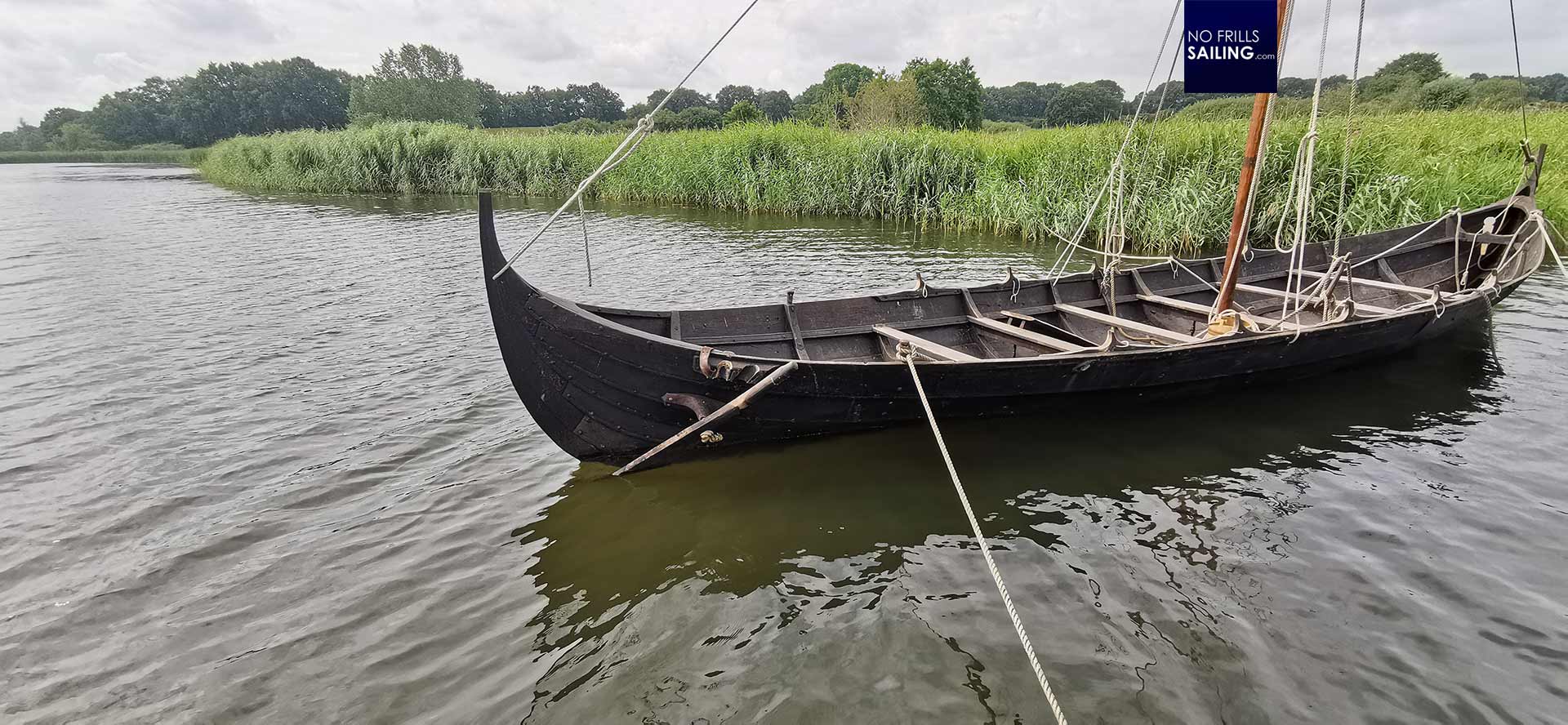 I found it very enlightening and inspiring going to Haithabu. Getting to know this city opened up a whole new perspective on the Vikings and their history. Knowing that these guys not solely ravaged through Europe´s history burning down settlements and raping women. Haithabu is as much impressive as it is a though-experiment. A time capsule and fascinating looking glass into Northern European history and our Viking heritage.
Related articles you might also find interesting to read:
The extraordinary voyage of the KON-TIKI – review of the movie
Meet LISA VON LUEBECK, a complete sailing capable cog ship of the German Hanse
Interview with Martin May, actor in Wolfgang Peterson´s epic "Das Boot"