You all know about my passionate love for the "real" ships – sailing yachts made of aluminium are my true and deep love. Sturdy, light, durable, fast and beautiful. It´s the stuff of my dreams, real boats for real sailing adventures "off grid", be it the high or low latitudes, the remotest areas of the world or being able to master even the most severe weather conditions. One of the big names to consider in this field is the Dutch yard KM Yachtbuilders of Makkum.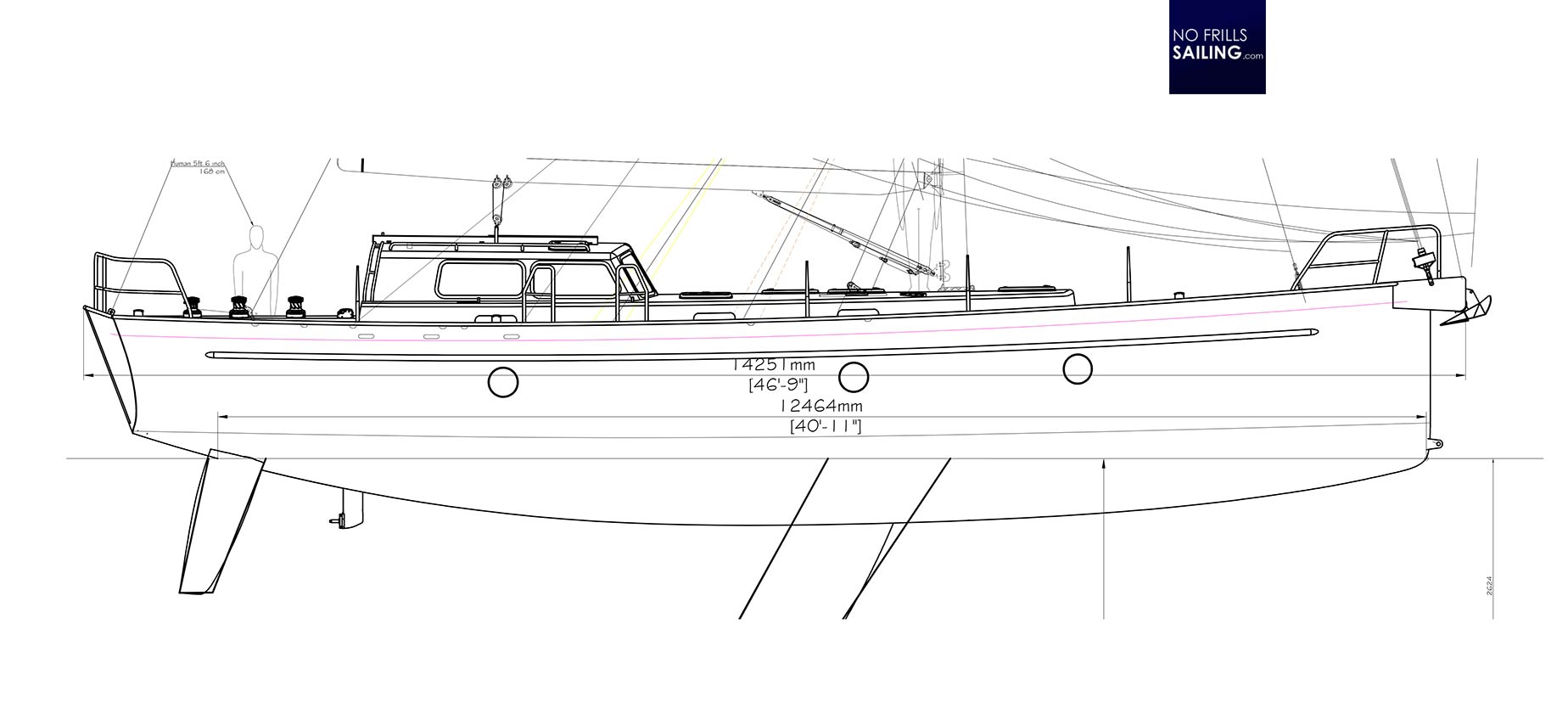 Their most successful branch, the Dykstra-designed "Bestevaer", comes in various sizes, mostly well above 50 feet and is synonymous for high quality, classy styled pilot house sloops, prepped with latest technology, carbon masts and electronics. There are some available on the used boat market and prices of over 400.000 for "smaller" boats to well over a 700.000 Euros even for 10 years old yachts underline their exceptional quality and stability of value. Bestevaers are custom yachts. Are they? Well, there is an exception: The 45 "Pure" may have stirred up the small and selected club of aluminium alloy-boats and may indeed be a very interesting choice.
Talking to Jildou Huisman of KM Yachtbuilders
NO FRILLS SAILING | Lars Reisberg: "Jildou, thanks for taking your time to talking to me. Please describe your position within the yard, since when are your working for KM Yachtbuilders in Makkum?"
Jildou Huisman: "Hello Lars, nice meeting you! Here at KM Yachtbuilders I am responsible for the marketing and the sales. I started working here in May 2008. Why am I here? Well, because I enjoy working with different people on their dreams. Having such a unique product that many people like and admire is fun and interesting. Our company is not too big so you get to be very independent in what you do. Having the mix of sales and marketing is very nice as well as you have many different types of tasks and you are not stuck at a desk all the time. Besides, KMY is close to my home."
NFS.com: "Are you a passionate sailor?"
Jildou Huisman: "Growing up in Friesland I was on the water often, sailing with our neighbours or when attending school camps. But I am not sailing any big trips nor do I own a private boat. I guess I wouldn´t have the time left to use it properly. You see, I do get to join a press sail or a sea trial with our boats occasionally, often with the owners, which is fun. At KMY I am on the water quite regularly."
The concept of the Bestevaer Pure
NFS.com: "Let´s talk the boats coming out of Makkum. KMY normally builds custom yachts, why was the decision taken to offer a "production boat"?"
Jildou Huisman: "First of all a custom made boat is almost always synonymous with "expensive yacht". We are hearing from so many people that they would love to own a Bestevaer but that it was just out of reach. So we decided to develop a boat that could be built as a series production yacht to achieve a lower price-level. To make owning a Bestevaer a more reachable goal for more people, so the main task was to turn the custom Bestevaer into a cheaper boat – but maintaining of course our KMY-standards of quality."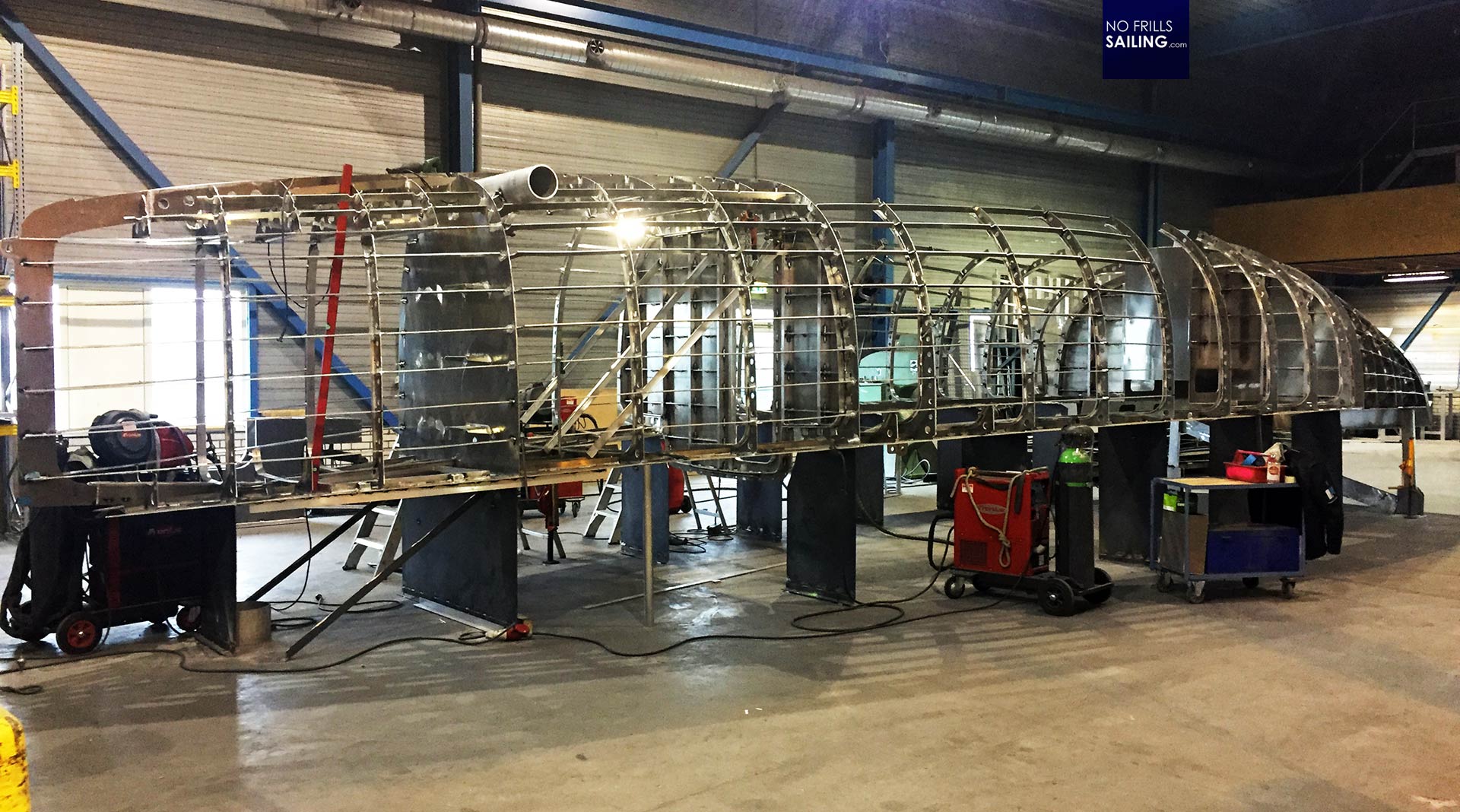 NFS.com: "With a decision made to offer a more standardized boat, why did the project team choose the 45-footer as the boat to offer? Because of biggest demand in this segment? Does this size have the best chances to market a boat like this?"
Jildou Huisman: "Partially, yes. A 45 feet boat is a size that still can be handled easily. It´s prone to single or double handed sailing. A boat of under the 15-meters mark: That´s a very important threshold for many sailors. Of course, a budget needed to finance a boat is comparably manageable in this boat size. It would not make sense to offer a 60 feet aluminium series yacht if the goal was to make Bestevaers more reachable for more people. Bestevaers are pilot house-boats. In this, a boat with a pilot house is hard to make the smaller the size gets. With 45 feet you can still get a well-sized boat, the volume of a pilot house and very attractive looks which are aesthetically pleasing. We found that the 45 feet was the smallest we could go in that regard."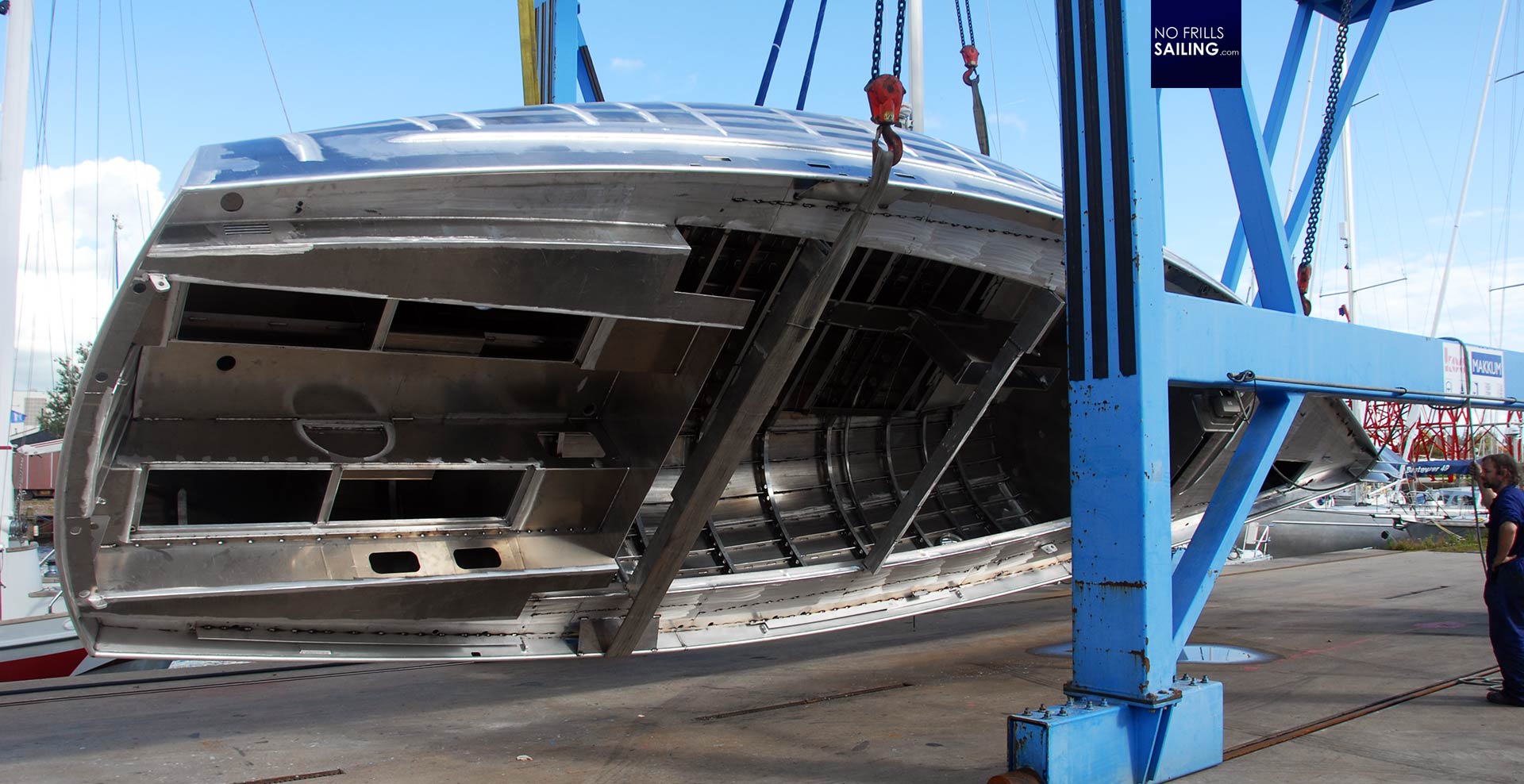 NFS.com: "As usual for the Bestevear range, Dykstra-architects are responsible for the design of the boat: What was the design brief given to the designers by the yard? Or other way round, was it the Dykstra-team leading the yard into decisions?"
Jildou Huisman: "I would call it a team effort. It was a collaboration. We gave them a lot of feedback collected during boat shows or visits with prospects as our briefing. In this, a process of nearly two years was taking place at KMY and a lot of thought already went into it before we handed it over to Dykstra. This was very effective. Because we had done a lot our work they were able to very quickly come up with first drawings and layouts of the new boat."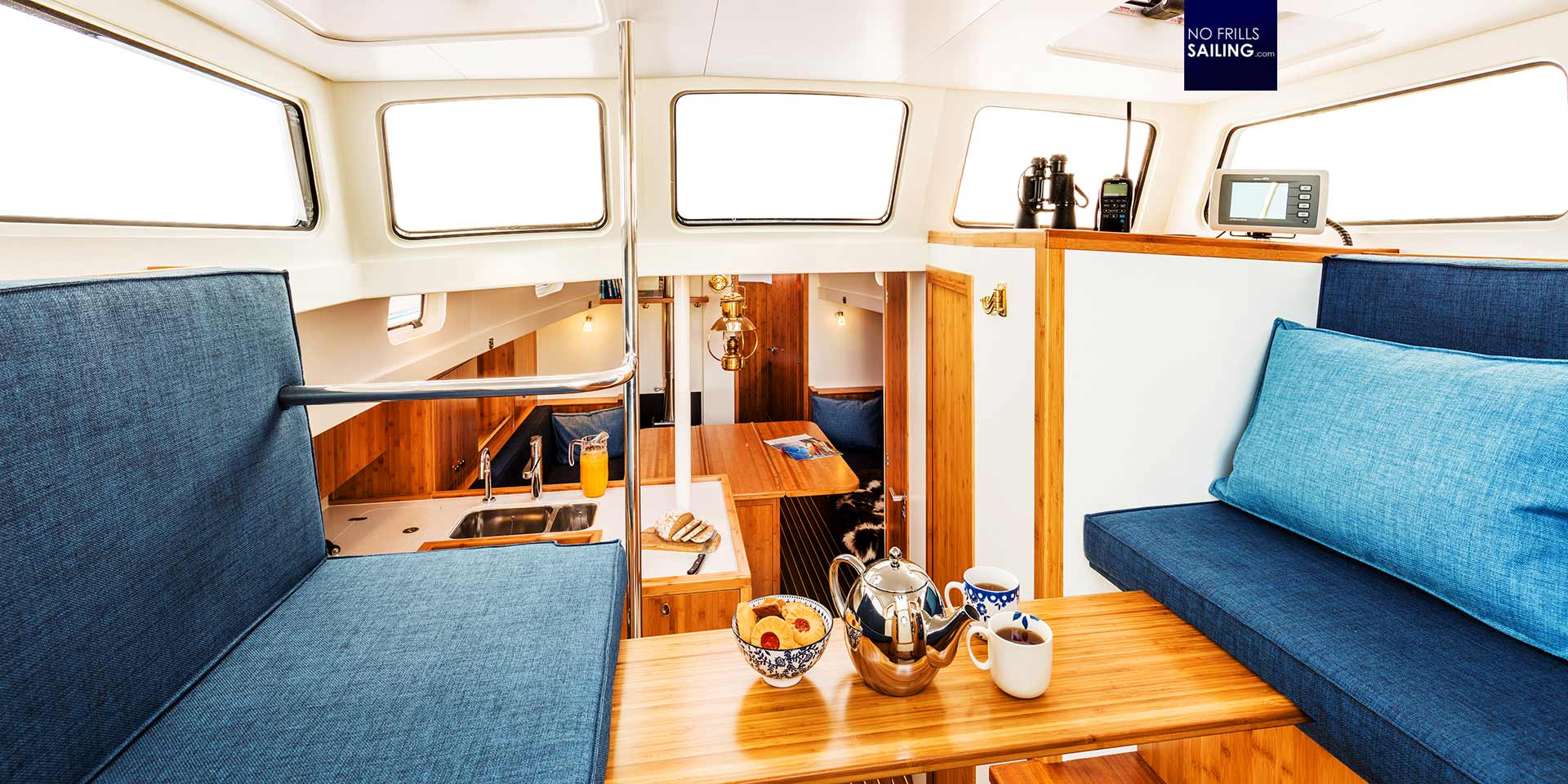 NFS: "How did the market react to the insertion of the 45 "Pure"? How many units have been built or sold since KMY started the 45 ST "Pure"-project?"
Jildou Huisman: "There was a lot of publicity when we announced the build in the year 2015. And since we launched our first demo-yacht one year later we are happy and proud to have a total of six units sailing around now. The seventh yacht is currently under construction. Now, that number might not sound a lot compared to bigger brands or production boat companies, but keep in mind our yard 'only' delivers 4-5 new built yachts per year, so yes, we can regard this project as successful."
On the Bestevaer "Pure" series production boat
NFS.com: "What are the differences between the Bestevaer 45 ST "Pure" and a custom-made Bestevaer?"
Jildou Huisman: "That is relatively simple: In a custom boat the owner can have a completely new design made especially for him fitting his particular needs or wishes. Usually we start from an existing design but maybe add 2 feet to it or we make it narrower to fit his berth. Items such as a pilot house extension can be applied or we will move the watertight bulkheads around within the hull to fit a particular specially designed interior-variant are no issue in the process and very common. Custom, in our eyes here at KMY, has not all too much to do with for example going from an aluminium rigging to a carbon mast or changing the type of wood used in the interior. It is more the very design process and key-points of the boat and in this building a completely new boat right to the wishes of the owner. Very often by the way we will be starting from scratch."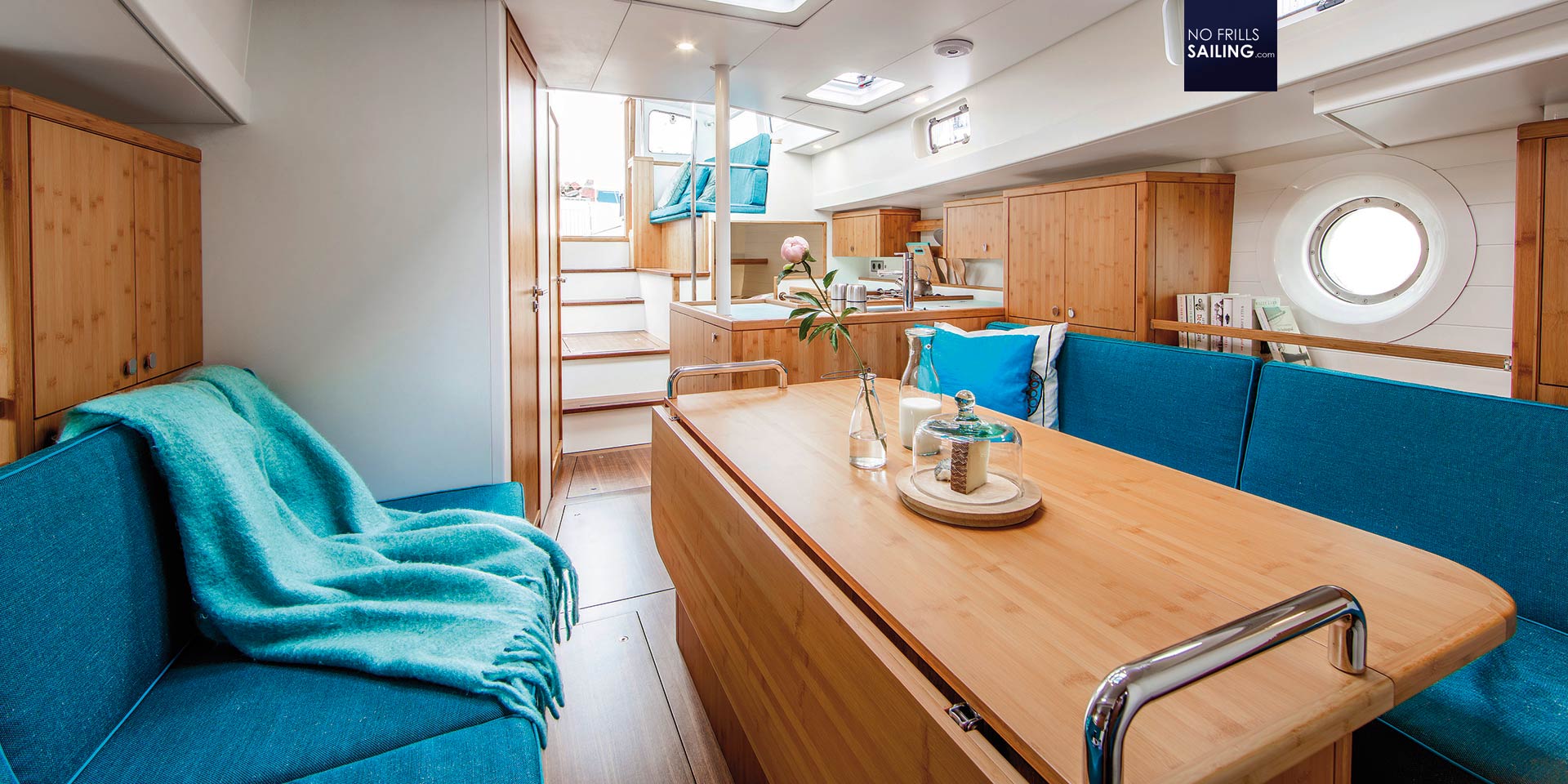 NFS.com: "Understood. So, to which degree is individualization still possible on the 45 ST "Pure"?"
Jildou Huisman: "There is a lot possible for people going for the "Pure". First of all I would say that the most obvious choice is having a fixed keel or a ballasted centerboard. Of course, choosing between tiller or wheel-steering is another big question. Interior-wise owners can have a third cabin or have that converted into a storage space. They can add a diesel stove, have an extra freezer, choose double glazing in the pilot house, add port holes, have a larger anchor, add a Watt & Sea … et cetera, et cetera. The list of options is pretty impressive. And even in this, we still have further customization made possible, for example we are now building the first "Pure" that will have a carbon rigging."
NFS.com: "Boats made by KMY, more so the Bestevaer-range, are go-anywhere yachts. When I think of such a boat, I inevitably have pictures of icebergs and frozen sea in my mind: What are 45 ST-clients like in general? Is there a noticeable difference between an "ordinary" KMY-owner and people buying the ST?"
Jildou Huisman: "Most of the 45-owners tent to stay a bit closer to home, sailing in the Netherlands, the United Kingdom, in the Baltic Sea and Southern Scandinavia. One of them did want to sail the Northwest Passage but has not done so yet as far as I know. Now, with custom boats as well not every owner has big plans either, but usually sooner or later they do end up in Spitsbergen or Iceland. There are a few who make sure from the beginning that their yacht is designed and build specifically for high latitude sailing."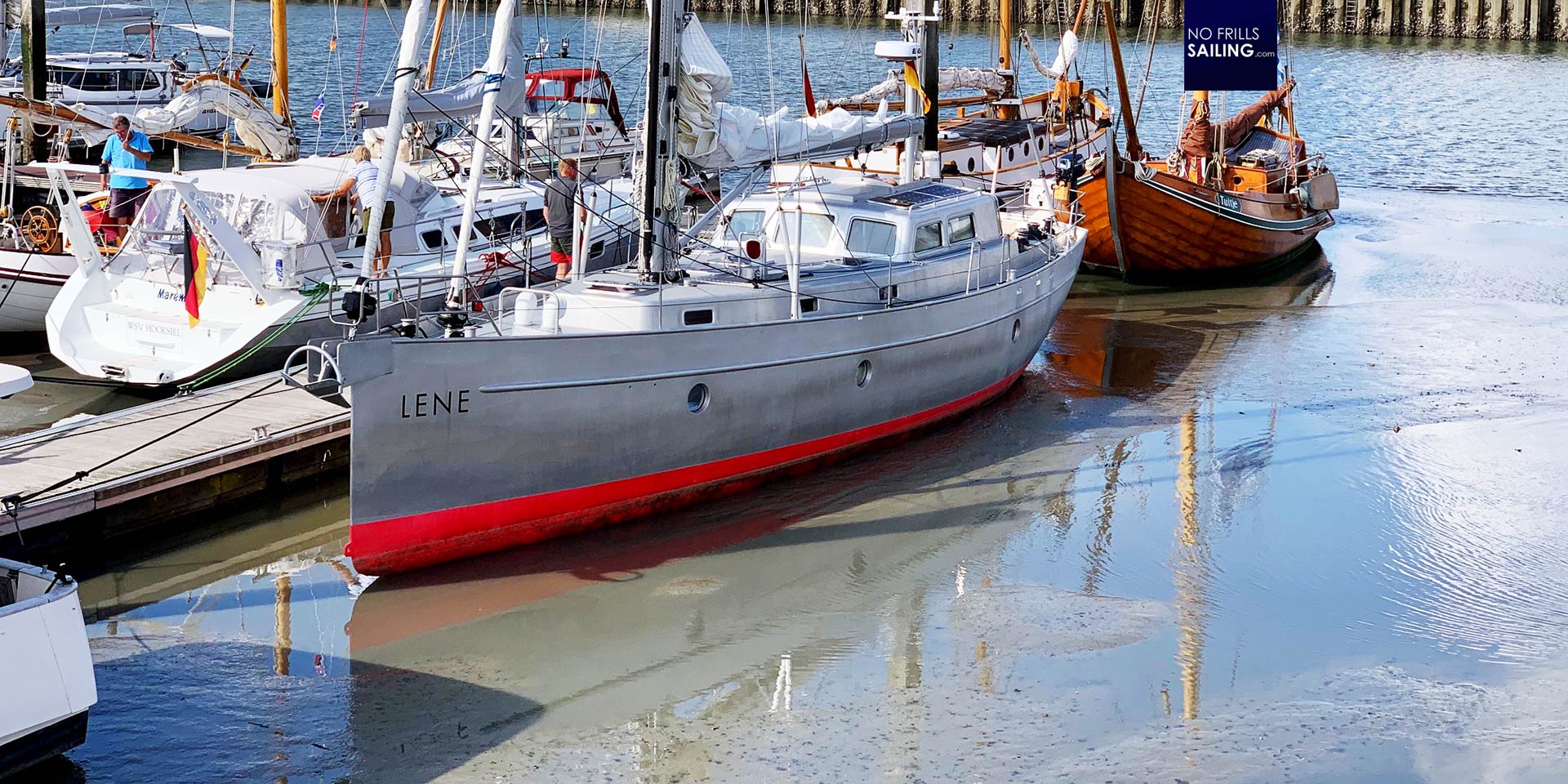 NFS.com: "With the awesome 45 ST "Pure" being a success, are there any plans for other yachts to be offered as a "production"-boat following the 45?"
Jildou Huisman: "Unfortunately no, I must say. To be honest, at the moment we have a completely different focus. Currently we are building the first Bestevaer 53 motoryacht. Since a few years we notice that the sailing market is getting thinner but the market for power boats seems to be doing okay. So we will have the new Bestevaer 53 MY launched in September this year. It was supposed to be introduced at the Hiswa, but we will find other ways to make it known to the public that we can also build a motoryacht. The target group are sailors who are getting a bit older and don't want to sail anymore but still want to be able to go places on the water. And of course we also hope that current motorboaters like the new concept and design as well and might want to switch from their current yacht to this one."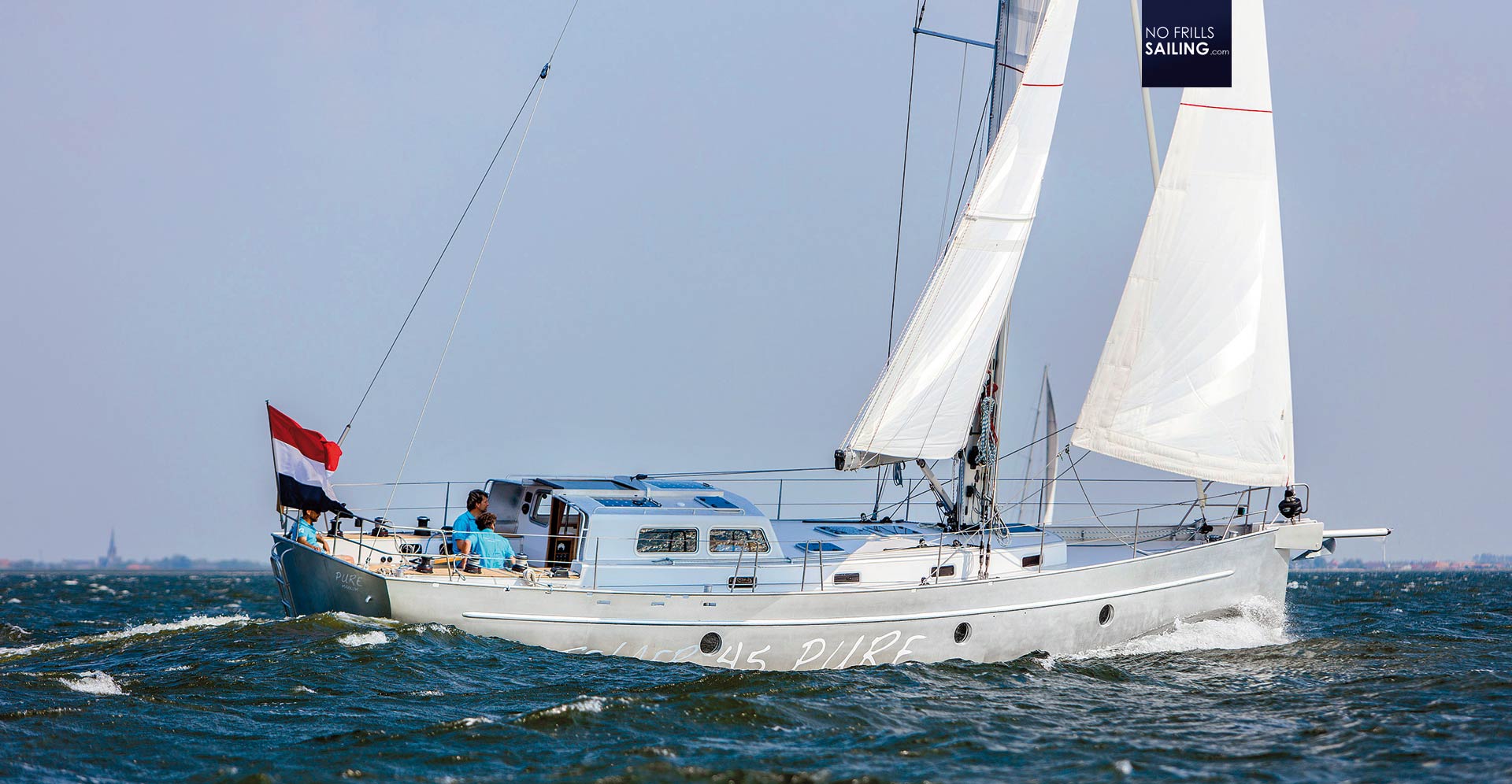 Thanks Jildou, I will have a look on the KMY-made power boat for sure!
In the meantime I am working on a date to visit the KM Yachtbuilder-yard in Makkum as soon as travel restrictions and my personal schedule will allow such a trip. In this I will try to find my way through the manufacturing halls to get a glimpse of a Bestevaer, be it the lovely 45-footer or one of her bigger, impressive sisters.
You may also be interested in these articles on aluminium boats and KM Yachtbuilders:
Walkthrough of the Bestevaer 55 ST sailing yacht
Maybe a new project: Readying a bargain aluminium hull?
Talking aluminium yachts