It has been a bit quiet in NO FRILLS SAILING.com the last days since I was absolutely occupied by a sea trial session on the Oceanis 30.1 with our clients on the Baltic Sea and the Lake of Constance leaving virtually no spare time to write an article. Things starting to fall into place now again and you can expect a return to my regular publishing pattern. Nevertheless, although I´ve had perfect sunny weather most of the time on the lake, there were some days with heavy downpour as well – time to test my new sailing boots …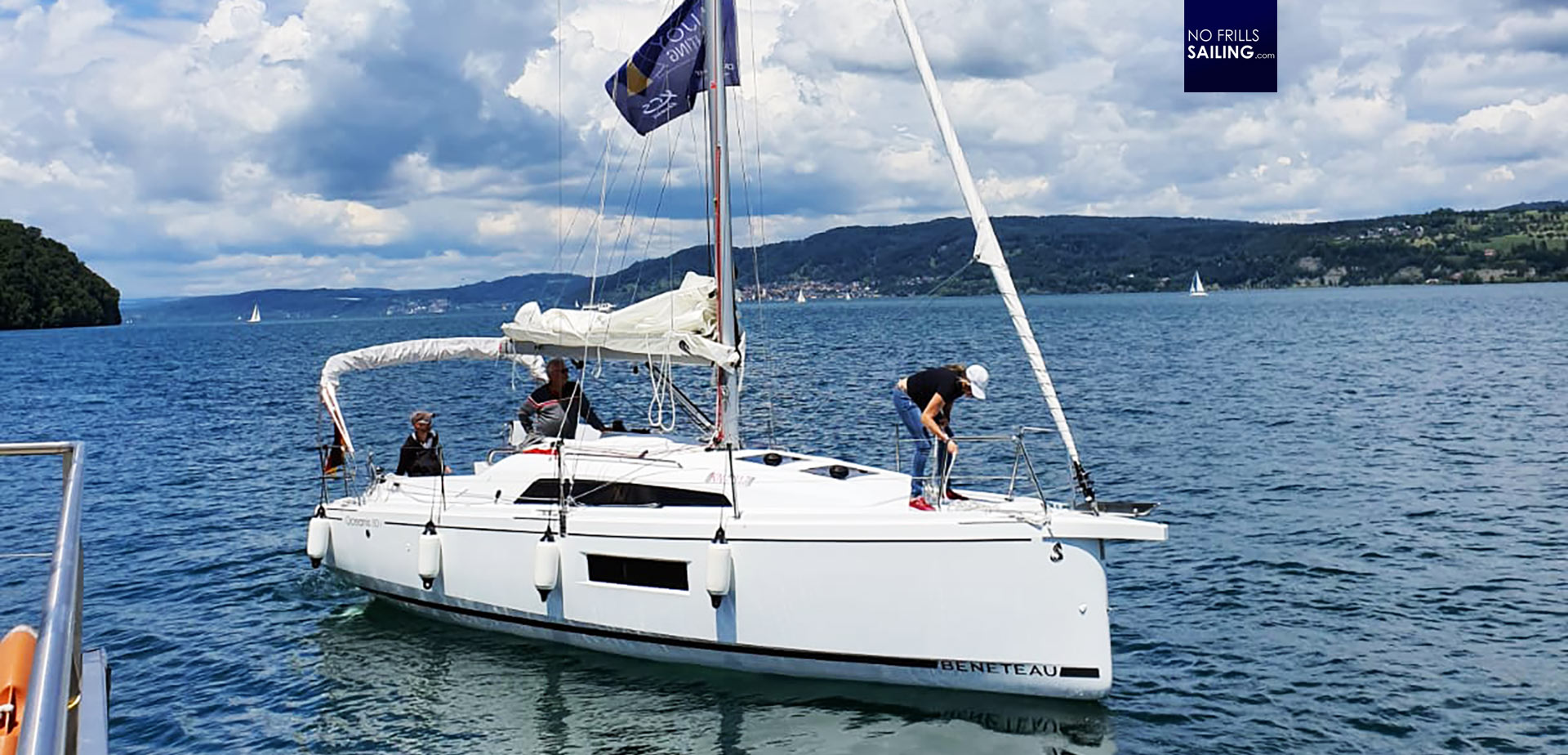 In preparation for my "Madcap"-sailing trip which I plan for this summer on the First 24 (read about it here) and after my bitter disappointment with my last pair of heavy weather boots (you may read my product review here) I decided to take on some more money and invest in a good product made by a well-known brand. Since my heavy weather gear – the legendary OS2 set by Gill – more than lives up to its good reputation, I went for sailing boots by Gill. And here´s how they behaved when I´ve tested them in rainy conditions aboard.
Testing the Gill sailing boots
Well, first of all: I am a "no frills"-guy and thus I did not choose the most high-end boots on the market. Since sailing in rainy weather is mostly avoided and foul weather conditions or sailing "wet" is more an exception than canon I thought that the basic model would more than do. Gill sells their entrance sailing boots for around 80 Euros which I consider a fair price. When it comes to the model I went for, it´s interesting that one can chose between different sizes for the height of the bootleg: There´s a short and a long version.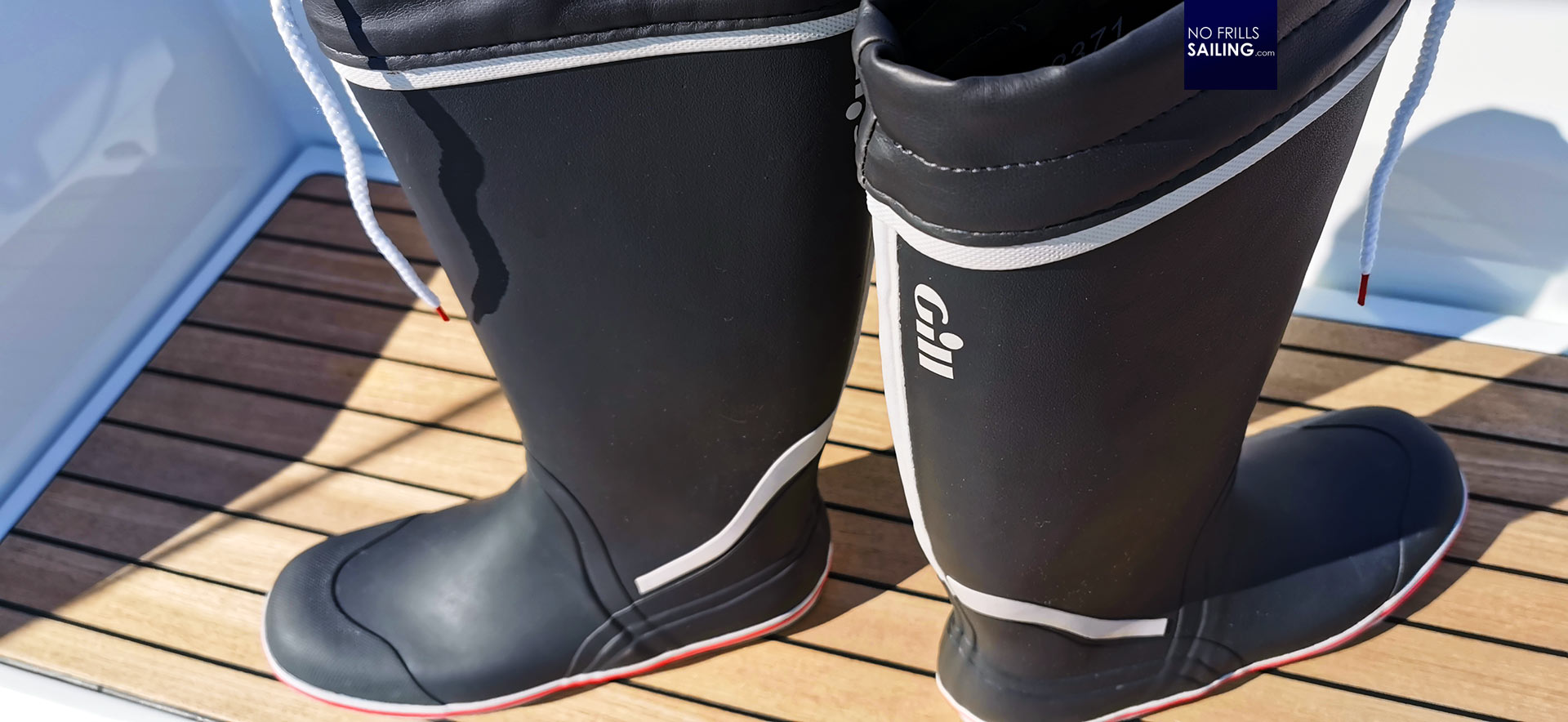 I went for the long version: I don´t think I will ever be standing steering my boats in 1 meter of water boiling in the cockpit, but I like the idea of adding an extra "layer" of clothing to my legs. With the Gill product, it´s not just the bare rubber shaft but a nice flock coated layer of (thin, but existing) thermal insulation. So the long bootleg was definitely one aspect influencing my buying decision. On the end of the shaft one can as well close off the boot with a strap, securing the boot furthermore from water entering inside.
Main product features of Gill sailing boots
What made me really hating my previous sailing boots was the fact that after only a handful of sailing trips the joint on the heel opened up. Water was able to enter the boot in large quantities, sailing in November was a true pain in the ass. So here´s my learning and advice for people looking for sailing boots as well: Check the joints on both sides of the boot. Kneel down and kink your heel, watch the seams. Here is the most stressed area of the boot – manufacturing quality will be seen here first.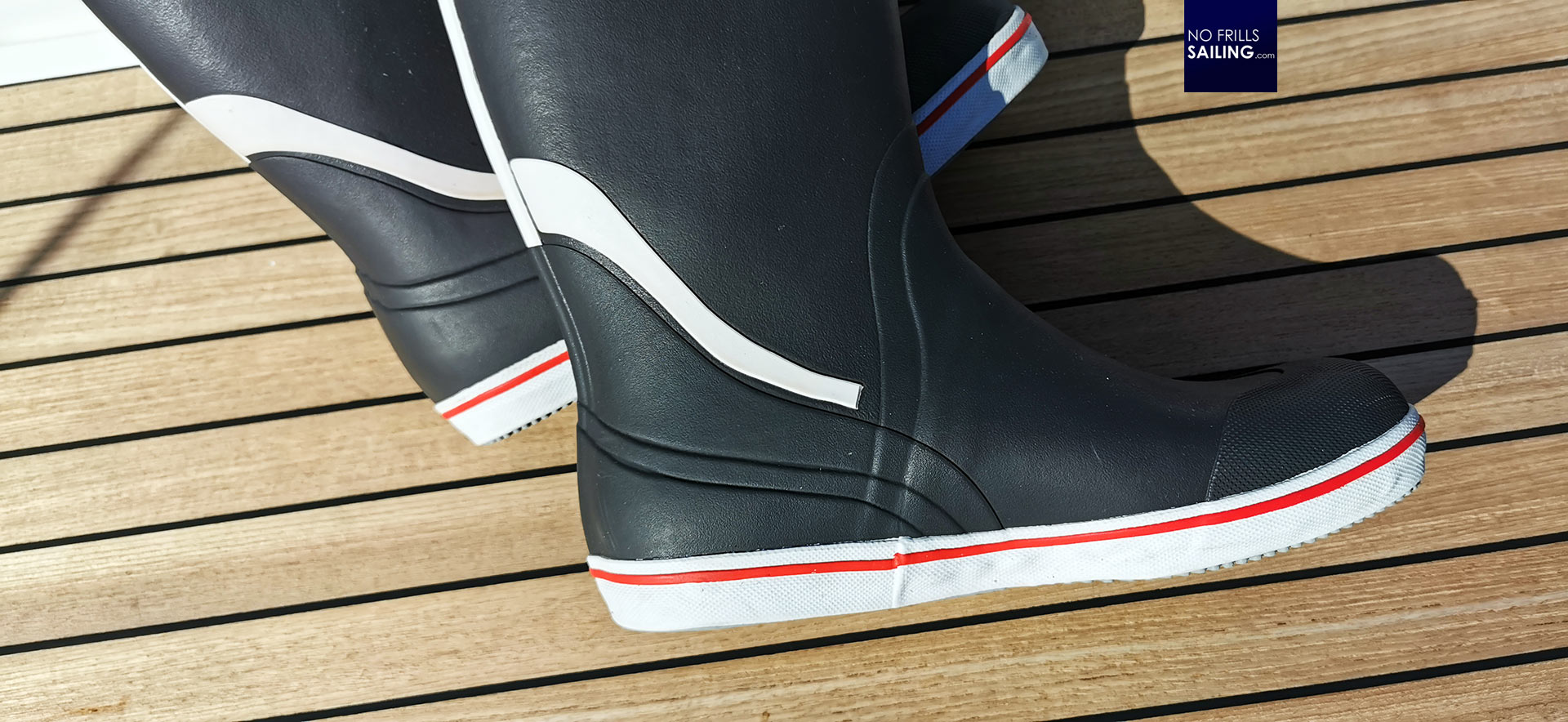 With my new Gill boots one can clearly see that the seam has been kind of welded or glued together two times, maybe some hidden joining techniques have been applied too in this area. I´ve tested the seam when I bought the boots and although I stressed this very area t the limits I couldn´t detect any loss in strength here. So I am pretty sure that it will take at least much, much longer for the boot to give way to the sailing wear and tear.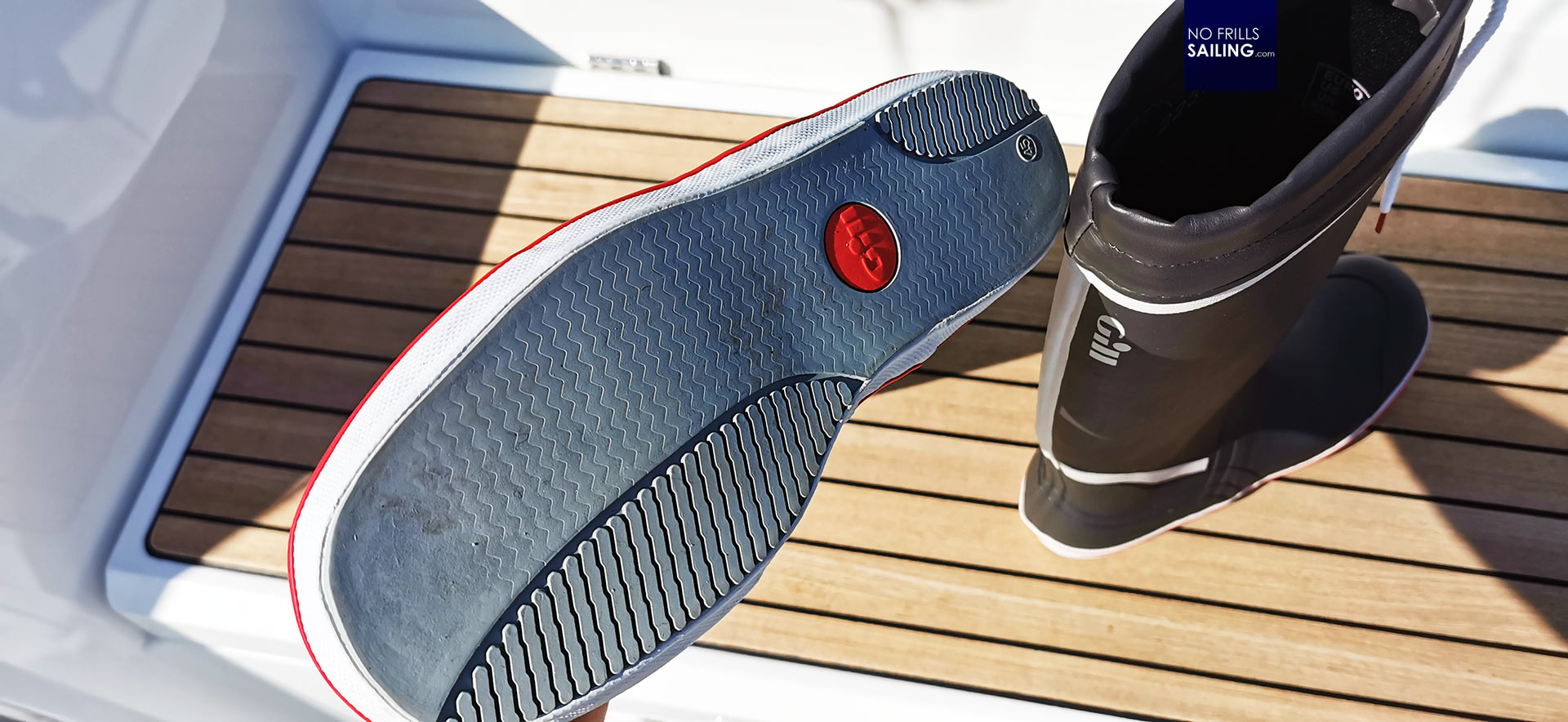 I also liked the anti-slip soles of the boot with a non-skid base. All in all the boots are very comfy, I can slip in and out very easily and – most of all – the blue color does not rub off and end up in the gelcoat of the boats as it did with my previous pair. So here´s a definite "go for buying" advice for these long life, high quality sailing boots made by Gill.
You may also be interested in reading:
A sailor´s classic: Ibberson sailing knife
Skipper´s essentials: A proper logbook