Now that I am back from my last sailing trip through the Adriatic Sea, unpacking my luggage, I pigeon-hole the "skipper´s stuff" into my home office: Usually I take a look into my logbook to recap the trip, smiling to myself and remembering some details. Today is a fairly special day because my first logbook is completed. That´s some 5.050 nautical miles, a lot of sailing trips and a load full of experiences. So, let´s take a more detailed look onto this logbook – because I often do talk with other sailors and skippers on their view on that topic.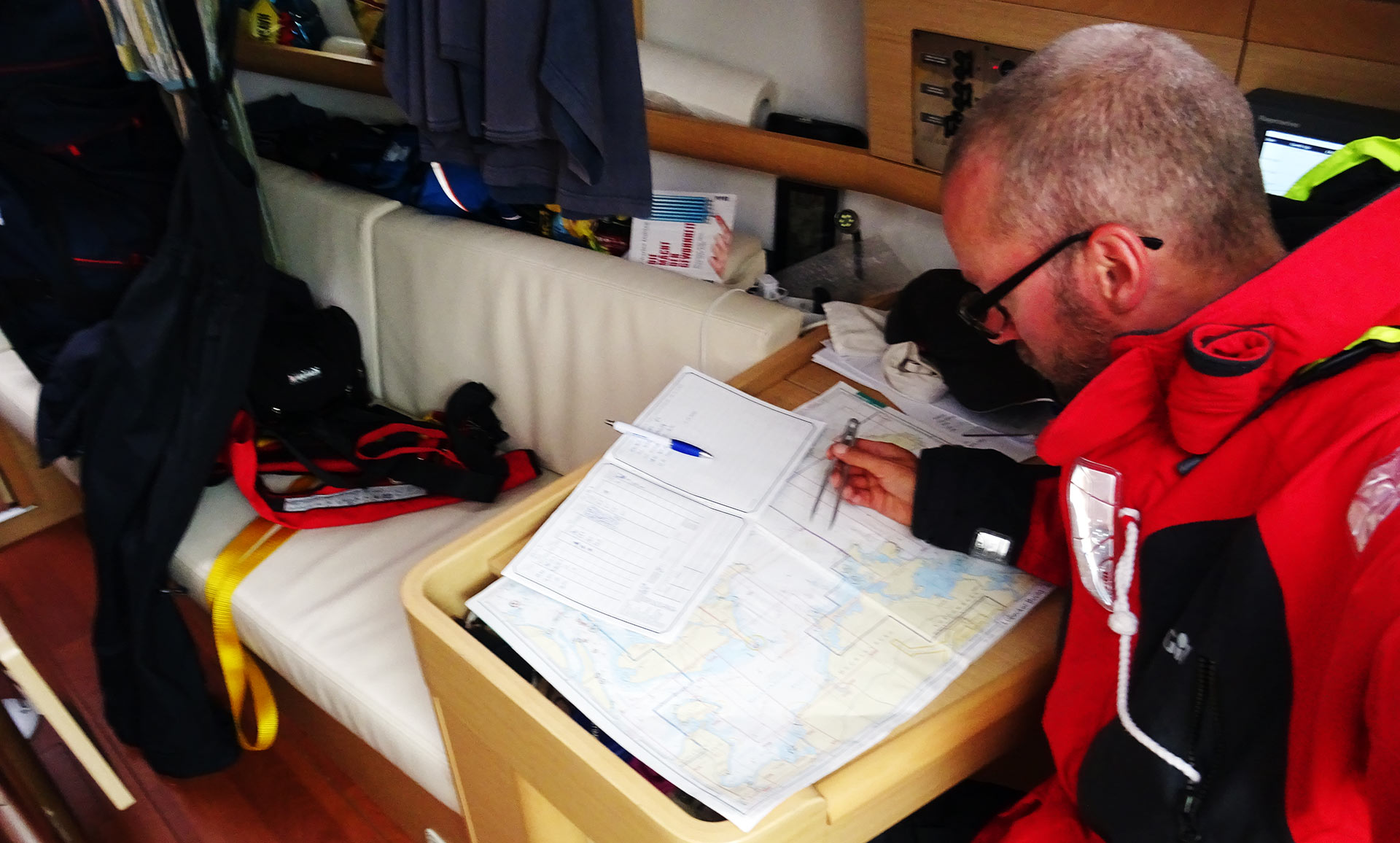 Right after completion of my certifications and my first trips as skipper bought my own private logbook which I take onto the various boats I sail with. When you charter, most companies will provide you with a logbook which you are required to keep during the holiday (more on that later) but mostly there are no logbooks on the yachts, so I always arrive with my own logbook. Partially because I need it to being able to write my articles later but more so because I am legally required as skipper to keep one. Which brings us to the most important part here …
Logbook: Legal Obligations for Skippers
At least for most European Countries, but I think for all skippers of the world, there is a legal obligation to keep a proper logbook. That´s true for boats larger than 15 metres but also smaller pleasure boats should have one. Why? Well, a logbook (and the charts) will be the first thing the Coast Guard or Police is going to be asking for in case something happens. A collision, a Person-over-Board incident or any other event that requires a legal investigation. If there is a court of law, these people want to see a proper logbook: Heaven forbid if you have none.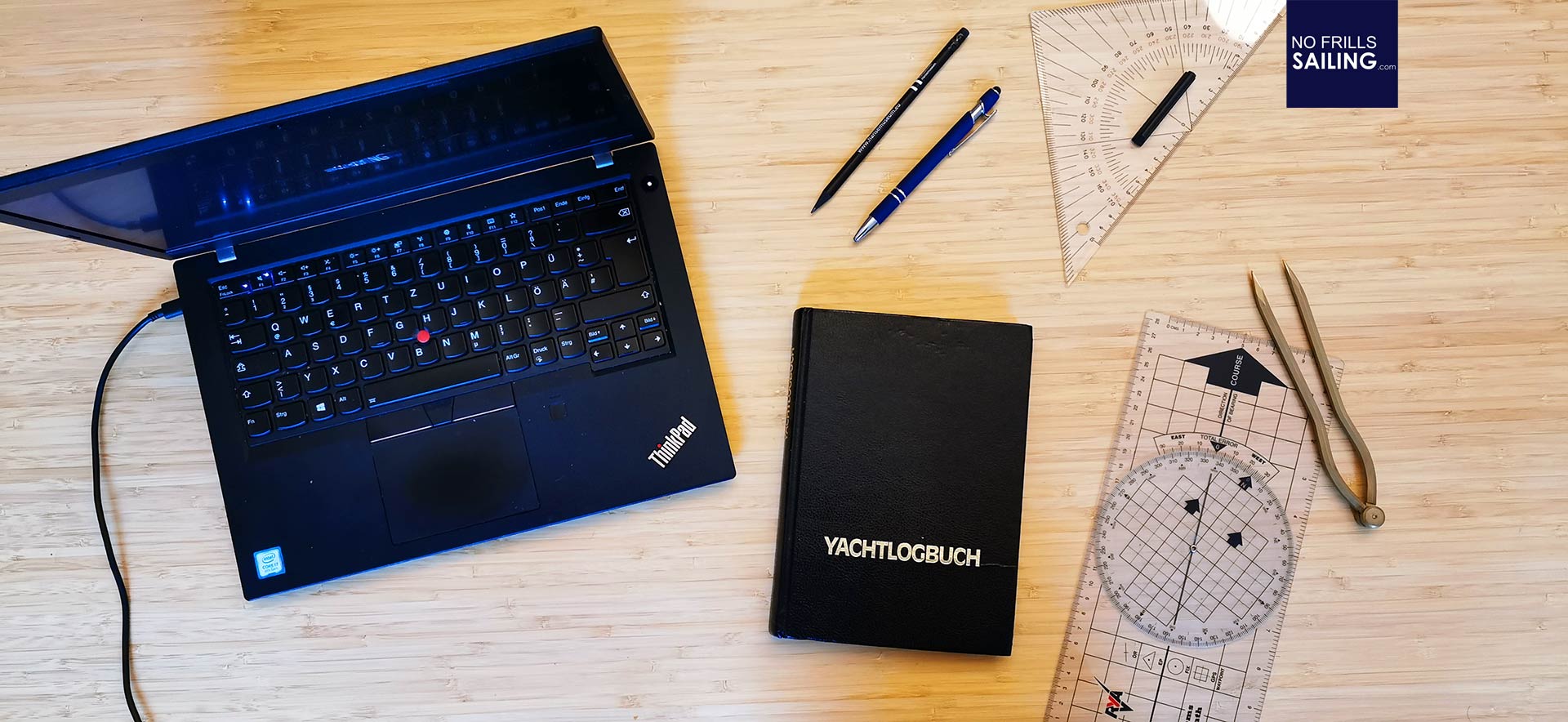 Along with this information most people ask: "Can´t I keep a digital logbook as well?" Of course, having a digital logbook is better than nothing and most Apps available – connected with your on-board WiFi or Bluetooth data bus-system – will be much, much more accurate than a handwritten one. But, at least now and in Germany, skippers must keep an indelible, permanent ship´s record which is a handwritten logbook. Also meaning that you should have the entries provided with a biro, not with a pencil. That´s how it is. And since bad and stupid things ARE happening all the time (read about my bad grounding here) it is not just a good idea to have a logbook and keeping it the right way, it is a legal obligation.
How to properly keep a Yacht´s Logbook
Keeping a log is a personal thing despite of the fact that each logbook should contain more or less the same data. When a new trip begins I always start with a "crew briefing"-entry which consists of the topic I am speaking about: General behavior, safety (life jackets, fire, leaks and so on), utilizing the gas-burner stove, trip planning, watch system et cetera. I will collect signatures of all my crew members just to be able to prove that my crew has got their proper briefing. When underway, I do an entry once every two hours.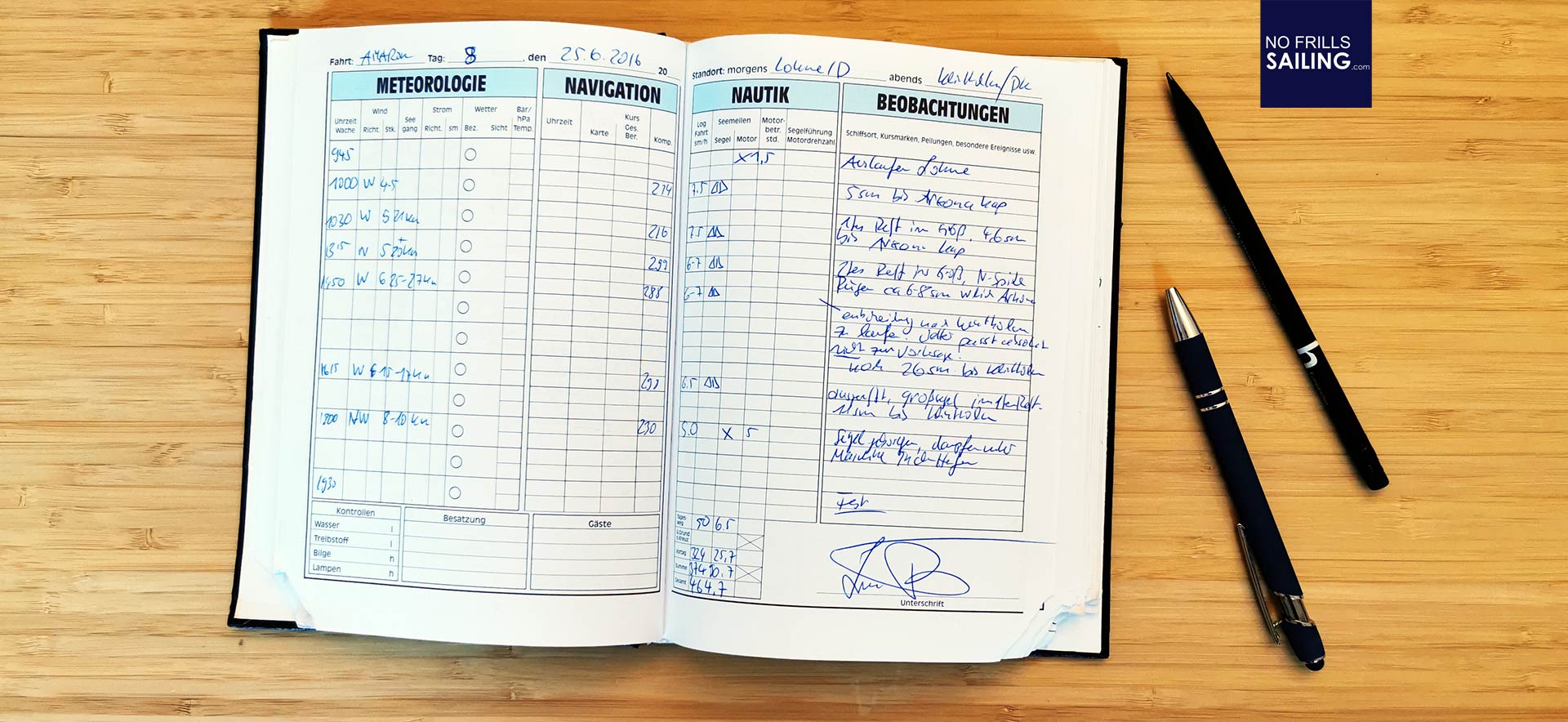 Since I use a logbook bought in amazon, most of the data I should put in there are given: Weather data, sea conditions, course, speed, data on sails and engine. It´s just matter of your own discipline of collecting the data from your plotter and other instruments and have them put in thoroughly. I also log special events like landfalls, changing of sails, change in course or any other events worth a mention in the logbook. That may be if a crew member gets seasick and leaves his watch, something breaks down – you name it. It´s everything that might be of interest later. On a charter boat, these entries might be very important in case the company or the insurance company demands payments (or you from them).
Best Logbooks to buy
There are numerous logbooks available on the market and a quick search on amazon shows that wide range. My first logbook was good, but for my taste wasn´t suitable for me. Each second double-page was "wasted" for too many weather information, so I switched to another pre-printed logbook where each double-page has everything in it. That´s a doubling in sea days and thus much more trips to cover. Just keep an eye open on RYA-certified logbooks or go to an actual shop and hold one in your own hands to decide whether it suits you as a Captain or not.
Personally, I love keeping a log. It´s always a perfect start into a new day to have the first entries done like date, time of casting off, status of the boat and so on. Doing my entry every two hours creates a ship routine and a measure of time. Doing my cross on a paper nautical chart along with the entry shows the progress of the boat and creates excitement. After landing the boat safely in another harbor, the closing entry and my signature – all along with a traditional landing-beer "Cheers" to crew and the God of the Winds is very satisfying. And be honest: Wheen, if not whilst doing a logbook, is serving a legal obligation make you so completely happy?
You may also like to read:
Skipper´s Essentials: Sailing Cap, Gloves & more
Skipper´s Essentials: How to do a proper Cleat Hitch
Skipper´s Essentials: The Ibberson Sailing Knife