It´s a bit odd these days: Quarantine, Corona-measurements limiting our lives, mostly in the private and somehow we all may hit a certain point where we feel like we´ve seen everything there is on Netflix and Prime. This is what happened to me this weekend, my own boat not ready yet to spend time with her, the living room´s sofa as attractive as sitting at the helm sailing. I was bored and searched YouTube for maybe yet another hidden gem. And I´ve finally found it: "DRUM: An extraordinary adventure".
I was especially excited because of the fact that I learned that no less than Simon Le Bon himself – lead singer of renowned band Duran Duran – was playing a major part no just of the documentary but in the life of the boat itself too. I am a child of the Eighties and a big fan of electronic music, thus Duran Duran is one of my favourite bands and still music I fancy listening to very much. Now, let´s talk about the documentary.
A contemporary piece of History
As an upload by a private person the documentary comes in admittedly pitiful quality. It´s a VHS rip off, 4:3 aspect ratio and very poor visual quality. The sound is quite okay, maybe a bit too highly pitched. But I reckoned that added a bit to the 80ies feel: This whole film in 4K wouldn´t have had half of it´s charme I bet! The documentary is narrated by no other than living legend Skip Novak who skippered DRUM during Whitbread Round the World Race of 1985 and Simon Le Bon himself.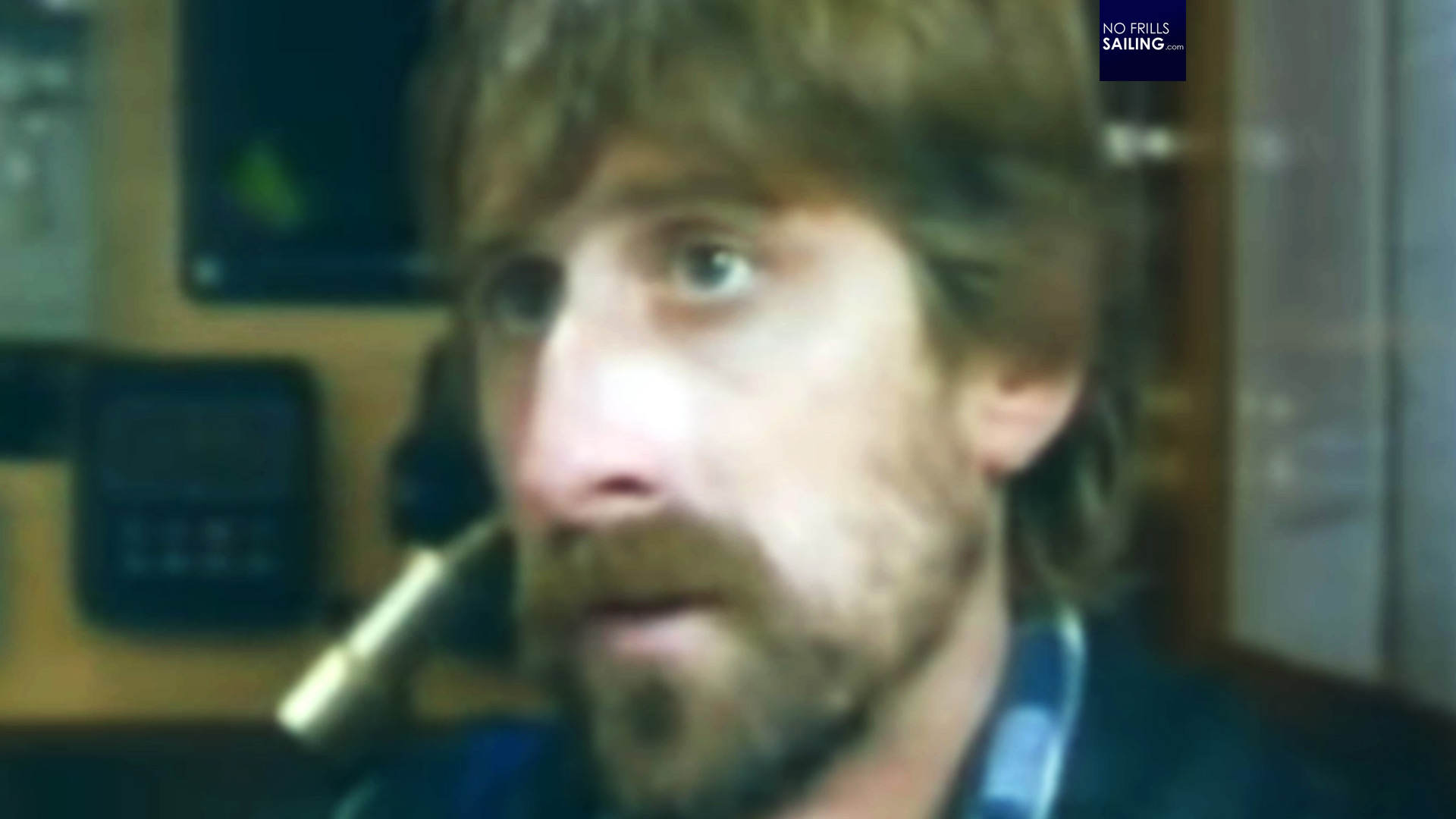 It sets in right at the start of the famous race with a short flashback telling the dramatic story of her loosing her keel at Fastnet Race the same year, capsizing and trapping some of her 24 crew men inside. Luckily, nobody was killed or harmed and the boat was made ready for racing the Whitbread again in less than 40 days. Amazing!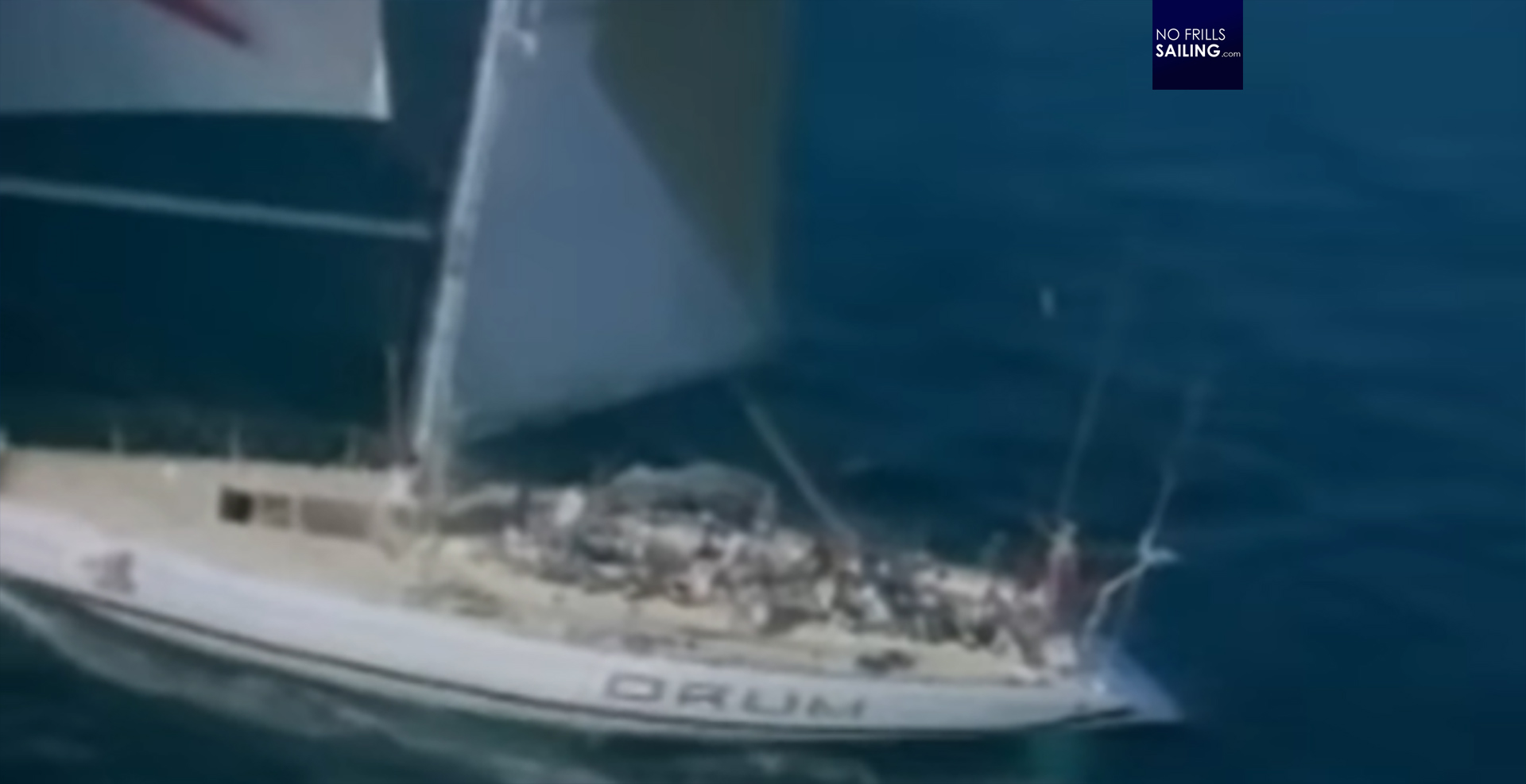 The documentary is nicely filmed. To be honest I was surprised of the quality of the pictures taken at a time when video and handheld camcorders had their advent but there were no such things like gimbals or drones. It´s amazing how good the shooting angles and the lighting was – albeit the poor quality of the copy. We gain exclusive insights into the crew´s daily routine (24 men in full race mode) and also some of the tactics and strategies applied to win the race. It is certainly not the best sailing documentary I´ve seen in my whole life, but a well-made piece of sailing history.
The Journey of a Lifetime
In the end, Skip and Simon summarize their experience during Whitbread Round the World, which at that time wasn´t the 70-90 day spectacle as today´s Vendeé Globe – sailed in four legs with a couple of weeks layover at the destinations, the whole race lasted nearly one full year. One year of which Simon Le Bon attended the final two legs around the Cape Horn back to England.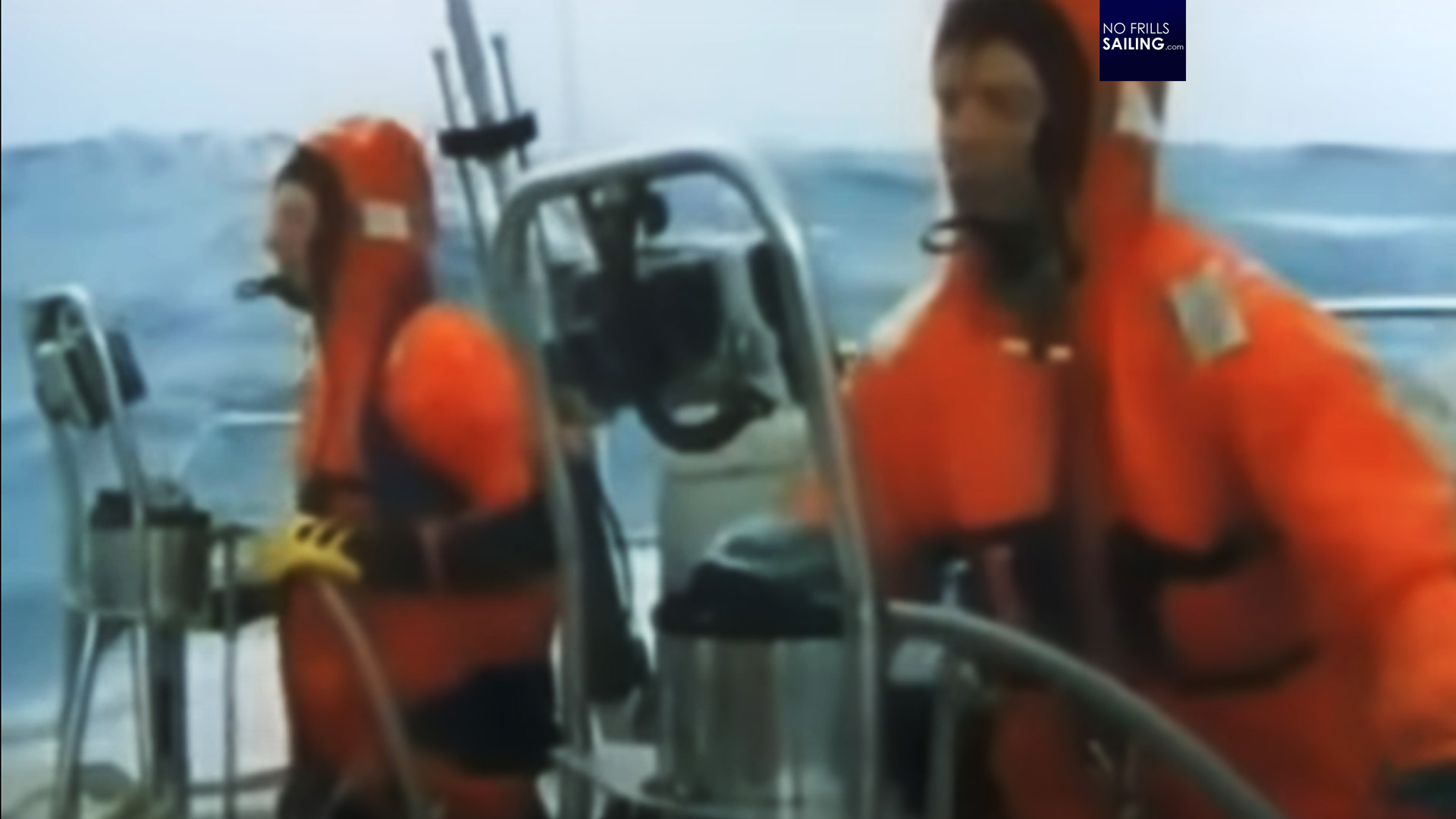 It´s partially thrilling, compelling and draws you in. It´s the documentary´s musical score which is also special: Composed by Le Bon it build up a bridge to the music of Duran Duran which we all love so dearly, featuring also the rarely played song "Grey Lady of the Sea". It helps to dive into the feel of the Eighties, for old men like me a very emotional occasion, helping younger lads to feel the mood of these times so long ago.
One hour nice sailing story, nice pictures and an exciting race. It´s worth a while and a good documentary. I liked it very much, more so, the adjacent research on the internet about DRUM´s history and present, her dramatic origins and the life she is living now. Do you also have the feeling of knowing Netflix inside out? Try this one out, it´s worth it.
You may also like to read these articles:
Racing a yacht pro-mode: Tim Kroeger on the Nord Stream Race
How to tackle your first regatta