It´s yet another boat show I was attending, this time I travelled to my old home town, the City of Berlin. That´s a strange occasion since Berlin is some 3 hours drive away from the shores of the Baltic but the Berlin Boat Show, thus being a smaller show of course, has a longstanding tradition: Although Berlin is surrounded by a lot of water, namely the Rivers Spree and Havel and by countless big lakes, some of the big names in Yachting also attended the show.
Of course: Not least Berlin residents are serious sailors having their boats in marinas at the Baltic Sea, it´s just a quick dash over the Autobahn to the East German coast, the beautiful Islands of Usedom and Rügen, famous for a thriving sailor´s scene. But as I was observing during the last boat shows, like the Hanseboot in Hamburg (read it here) or the Interboot in Friedrichshafen (article here) there wasn´t really anything new to be seen. No wonder: The upcoming boot Düsseldorf is traditionally reserved for world premieres and the Big Bangs. Nothing new at all? Well, not quite so …
Most interesting Boat: Bente 24 Green
The story of the Bente 24 is a most interesting one. Some years ago Stephan Boden did a remarkable cruising effort on a 18 feet sailing boat, a Varianta 18, by going offshore in the Baltic Sea all the way up the Danish Coast. He was travelling with is then girlfriend and Polly, the boat´s dog. During that cruise he found his own way of "no frills sailing" and developed a concept of his perfect sailing boat: The Bente 24 was born.
It was destined to be a no compromise sailing yacht, small enough to be handled without pain in the ass both on the streets while transporting on a trailer and in water. It should be offering agile sailing abilities, seagoing qualities and everything should be nice and neat, clean and smooth yet modern and appealing. Famous renown design bureau Judel & Vrolijk joined the project for hull and rig design and one is hearing that since launching of the boat last year some 80 sales had been made though their website states 35 completed sales. Nevertheless, for a start up that's a remarkable effort indeed!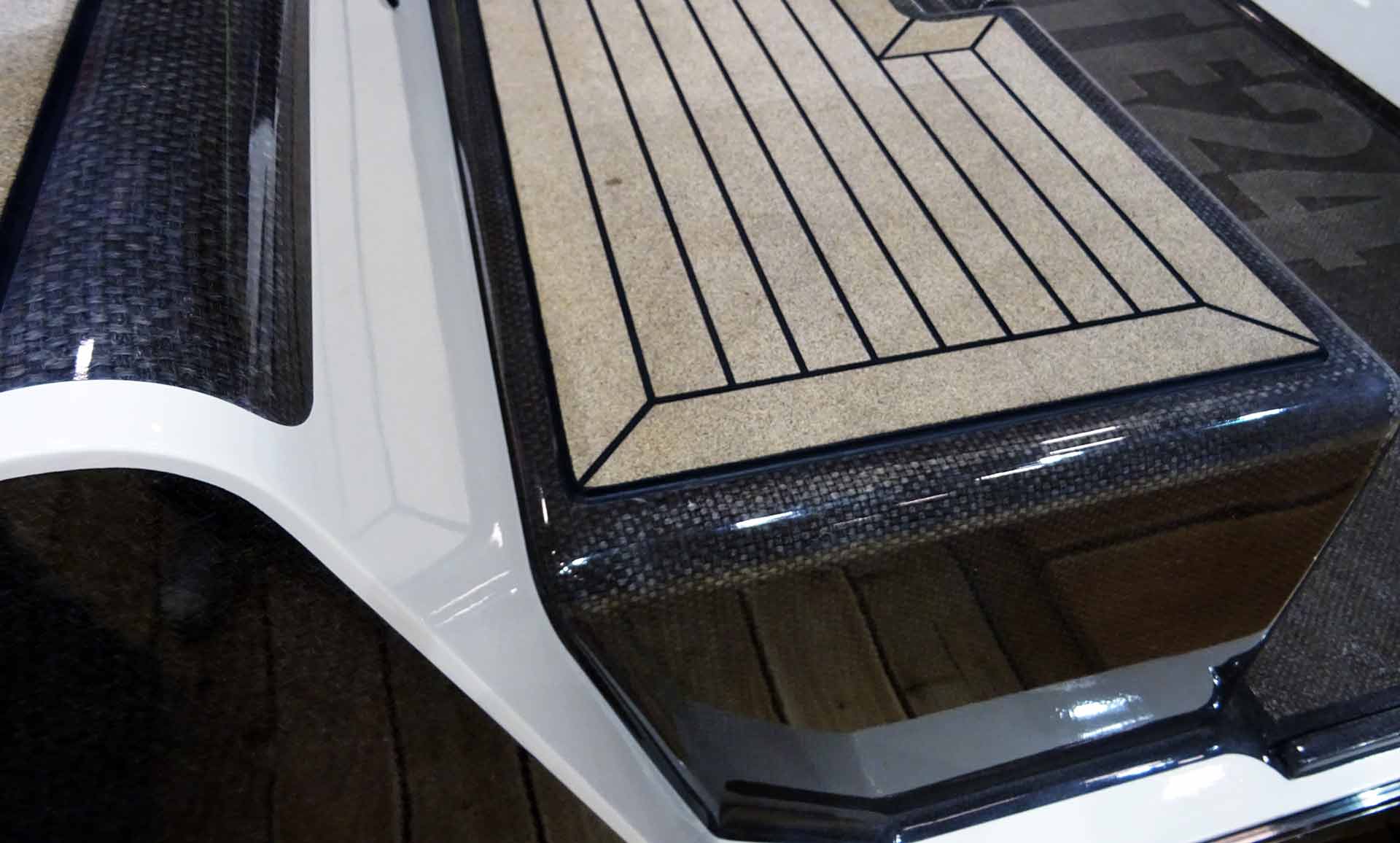 The Bente 24 concept is unique in the sailing business as the approach to presenting their products on boat shows: but that´s a different story. What I found particularly interesting at Berlin was the Green Bente. To put it simple: That´s a hull entirely made of natural components. Namely flax, cork and linseed oil. Sounds weird? Kind of is, but as I was inspecting the boat and did the knocking of the hull I found no particular difference to a similar sensation on classic Epoxy GRP. Well of course, that´s not a scientific valid method of proof, but Bente 24-partner Green Boats of Germany states that this technique is robust, tear-resistant, durable and of course conserving fossil ressources.
The Bente 24 isn´t a boat I personally do fancy much because she is too small for me, but I really like their approach on things and the style in which the whole team is stirring up the business and bring some very new and fresh tones to the professional boat people.
Inshore Sailing Perspectives
Besides the Green Bente the focus of the show was on inshore sailing, tailored to the majority of the boat show visitors. But I noticed an interesting trend here as well: On the one hand there was a considerable shift of some exhibitors towards a trend we see in offshore yachting for a long time: Since inshore boats cannot grow bigger ever more, designers tend to add more and more volume to the vessels. Most notably a handful of Polish brands are entering the market with huge voluminous boats, like Viko Yachts.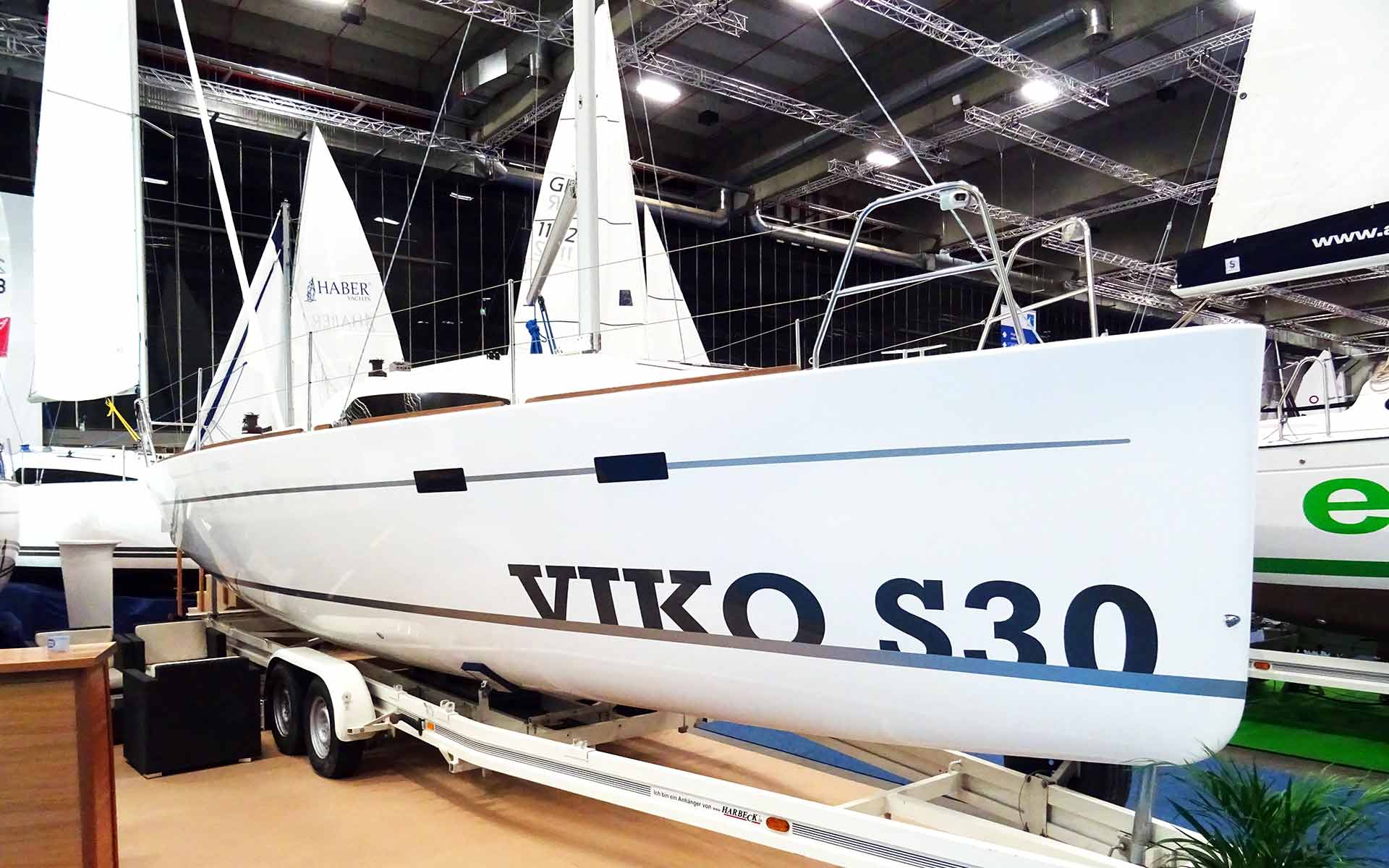 Those vessels are surely no speedy boats nor would these boats withstand severe foul weather conditions and waves, but that´s something very rarely encountered on lakes and rivers and there´s undoubtedly a costumer group attracted by these spacious miracle boxes, of which a starting price of some 30.000 Euros for a 30 feet boat is surely a serious argument.
Another trend is going to the rather opposite site of the medal: Return to the classic inshore boating, as it seems.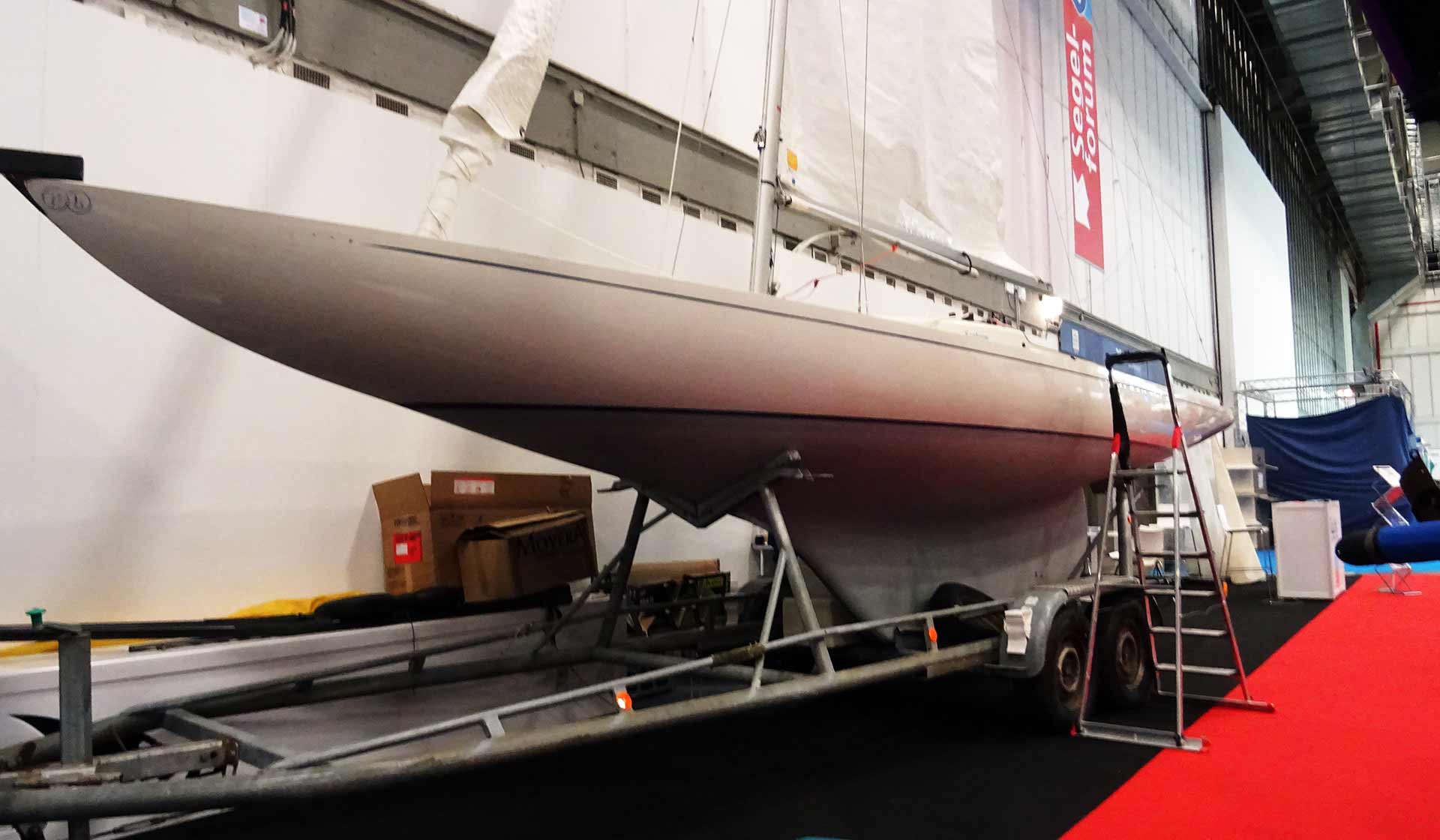 I´ve seen freshly made replicas of the good old coastal cruiser designs of the Thirties, full keel yachts and a variety of racing classes like the 470 or Draken. Nice and sleek designs, fascinating hulls like shrunk J-Class yachts. In the end, strolling the Berlin Boat Show was a fine experience though nothing really special for an offshore-interested person like me. But being of Berlin origin, it´s always a pleasure to return to one´s home.
Also interesting articles on that topic:
At the Cannes Yachting Festival 
Interieur Yacht Designs at Interboot Friedrichshafen Boat Show
At the Hanseboot Hamburg