Karehamn was a harbor for me for two days and I was happy having reached it for sure. It was in early May during the "Sweden Sailing" transfer trip of the Beneteau Oceanis 30.1 prototype from Germany to Stockholm. I was on the way to the Island of Gotland starting in Karlskrona. Karehamn is situated on the Northern quarter of the Island of Oeland and is the only harbor on the Eastern shores of that island that is negotiable both day and night and in every weather situation.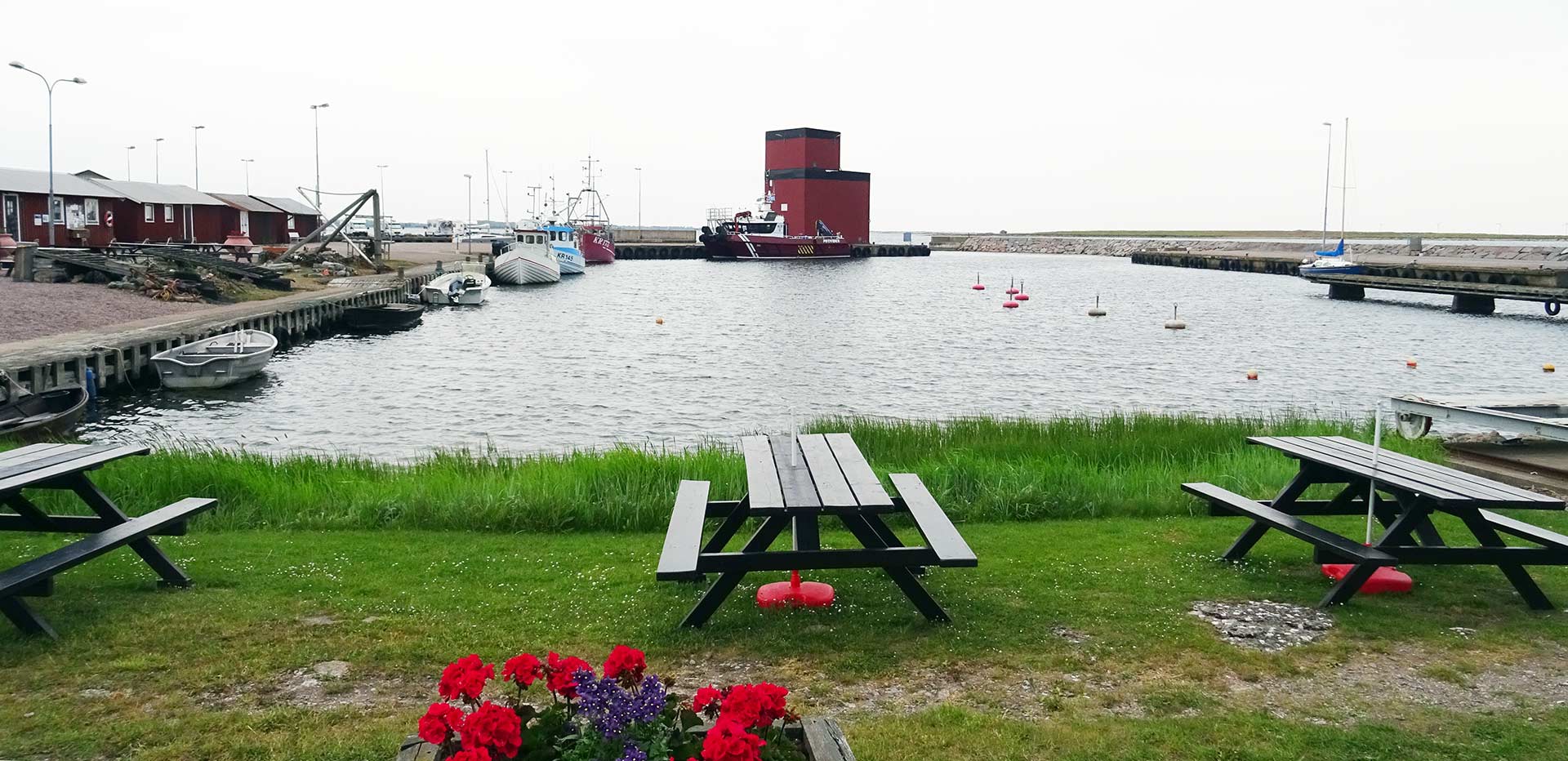 First things first: Don´t be fooled into false assumption here, Karehamn in particular and Oeland in general are not the first address for a classic holiday trip. The island is very, very flat (the highest "mountain" has an elevation of merely 50 meters) and desolate. There is some agricultural activity going on but population is scarce and so is the richness if Oeland with highlights. Hardly any trees, one might say, it´s quite boring. But behold: If you seek tranquility, nice touristic infrastructure without tourists, peace and harmony, Oeland is perfect for you!
How to sail to Karehamn Marina
Sailing here is a no-brainer. Going North or South along Oelands along the 137 kilometers of Oelands shores can be done "inshore" in the Kalmar Sound. That´s definitely the better choice as sailing there is much more exciting and puts you along a multitude of smaller and bigger harbors. But – the big but – when wind is blowing from a northerly or southerly direction that will create a strong current in the Kalmar Sound, if so, you might get a tough head current of up to 3.5 to 4 knots which makes sailing and motoring worthless – then do as we did and sail the Eastern coast. Welcome to Karehamn!
Sailing there is not a problem as you are steering North or South just along the rugged coast of Oeland. Karehamn has a special property of being protected against the swell coming in from the sea side by a small island just off the coast. But that creates some serious shallows just off the harbor so that you will have to meticulously adhere to the fairway. And here the fun starts: The buoys are green and red piles without lights. The distance in between (alas the width of the channel) is very, very, very (!) small. So going here in heavy weather or by night is a true adventure, you must have somebody with a strong light in the bow showing the helmsman the boys. It´s really tough as there are again no lights shoing the harbor´s entry.
Mooring in Karehamn Marina
Once you are inside swell will drop immediately but there is hardly any shelter from winds, so if it´s blowing hard, it will keep on barraging the boat. There are two basins in Karehamn of which the first measures hardly 60 by 60 meters. Draft is 4 meters so no problem for bigger boats. I was lucky when I came here as we had been the one and only boat. In high season there might be stern first-mooring with anchor when the harbor is full – that means tough maneuvering.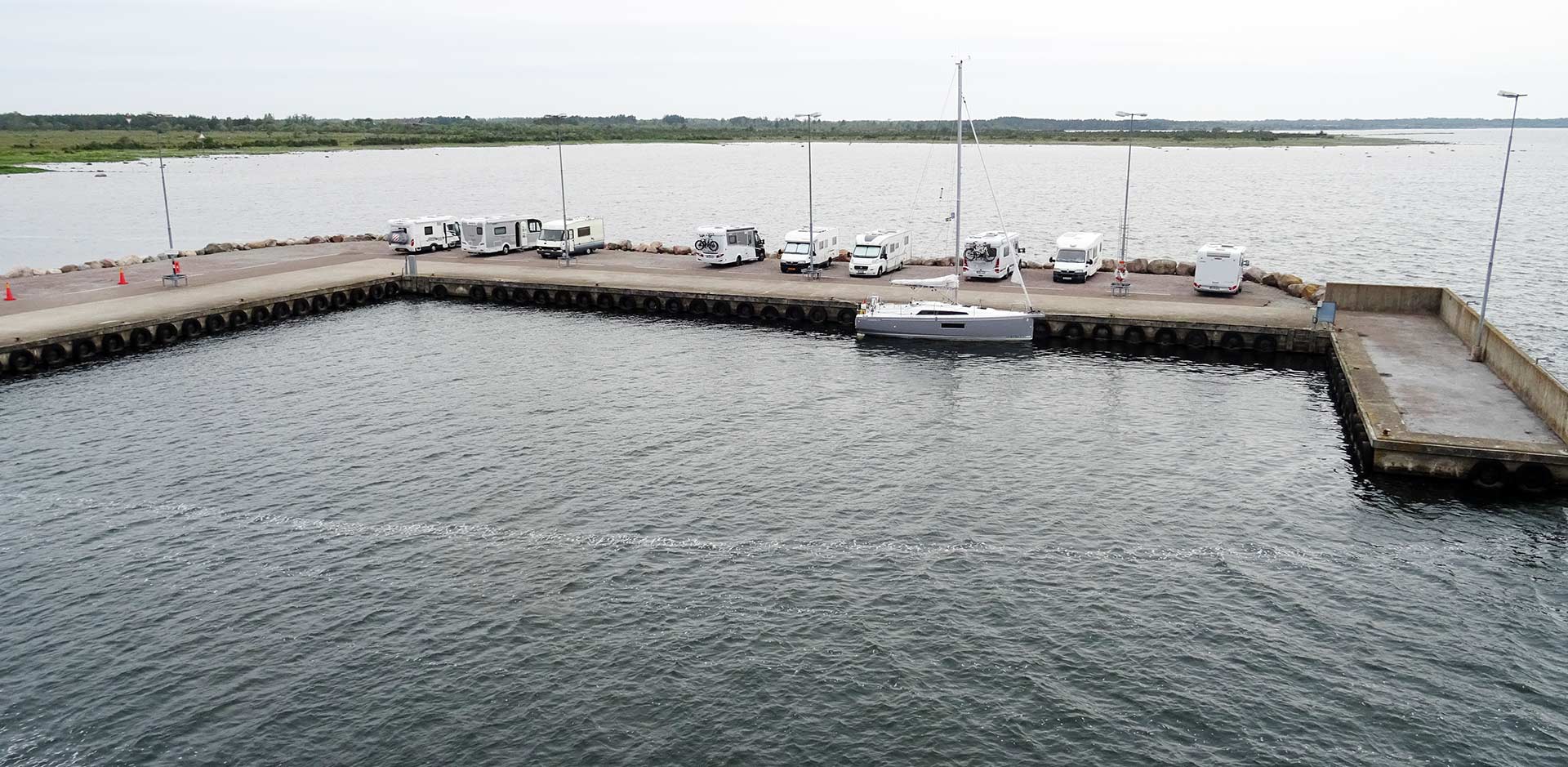 If there is enough space you might moor alongside. Karehamn hosts a maintenance boat for the nearby offshore windpark so that part of the jetty might be off limits. The other basin is reserved for local fishermen but might as well offer berths for smaller vessels with less draft. All in all Karehamn offers 20 to 30 boats a shelter.
Demurrage in Karehamn
The harbor master will check daily for new boats and can otherwise be called by phone, his number is stated on a sign. When I was there we paid demurrage to the local fishmonger (for which Karehamn is famous for) and he was handing it to the harbor master. There are barely 80 people living in Karehamn, so everybody knows everyone.
Demurrage in Karehamn is calculated not by the size of the boat but by the week you are coming. Offseason is some 5 Euros, during some early and late weeks of the year you´ll pay 10 Euros and high season is 15 Euros. That´s an innovative and nice approach to collecting money. Be aware that you need an adapter for Sweden for shore power from blue to Schuko-plugs!
Bathroom Facilities
Showers are not included in Karehamn and you´ll need 50 Swedish Crown coins to activate the water flowing. That can be done by either eating in the only restaurant at the place, which offers decent local food, mostly fish, and a daily switching menue for reasonable price, or by going on a shopping tour at the local fishmonger who has a surprisingly big product offer.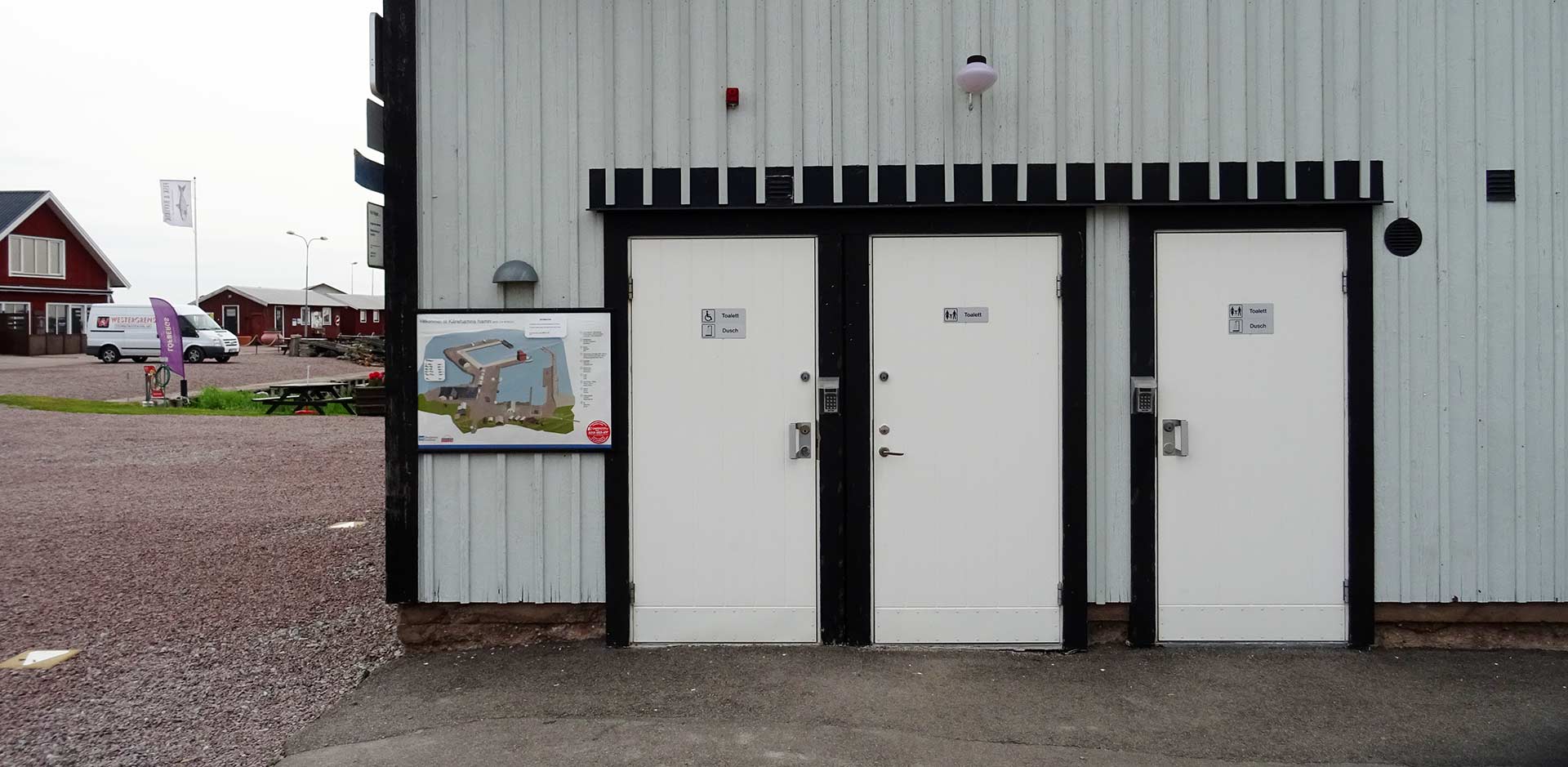 Toilets and showers are at the far end of the harbor so that´s a long walk there. Once there, 3 separate rooms with EC and shower awaiting the guests. Karehamn is not so famous for sailors but more for caravanning tourists so you might share these facilities with landlubbers. I found the rooms always clean and working properly so no problem here.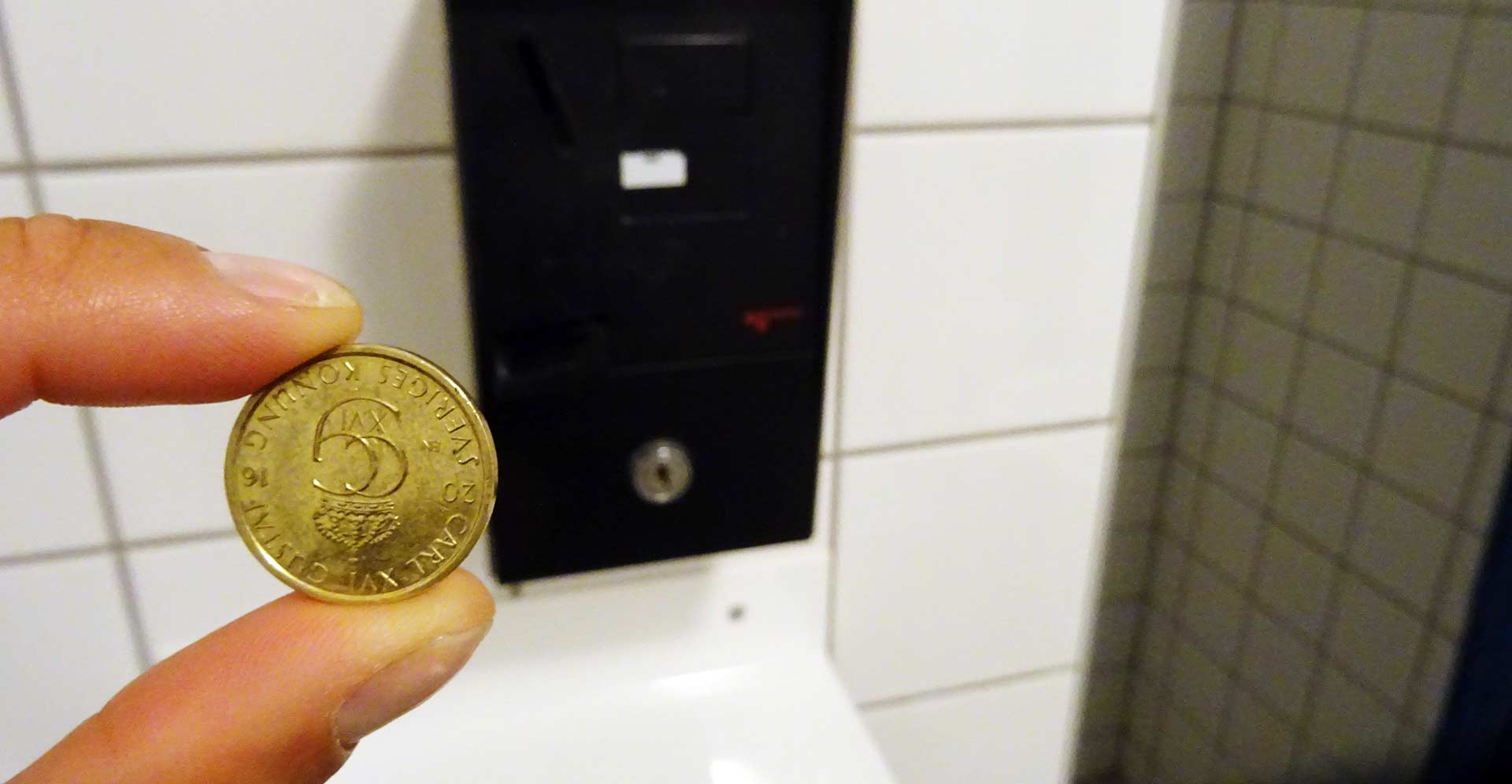 The only annoying thing is that you need 50 Crown coins which are at the same time kind of rare in the shops because everybody tries to get them. So maybe you´ll bring some with you when you enter Katrehamn.
Eating and Resting One´s Oars
As I mentioned before, there is a restaurant in Karehamn run decently and always full of people. They offer normal Swedish food which isn´t a particular highlight but there is plenty of and it tastes fine. What I did like indeed was the local Oeland craft beer which was unusual in its taste but yummie, you should definitely check this out!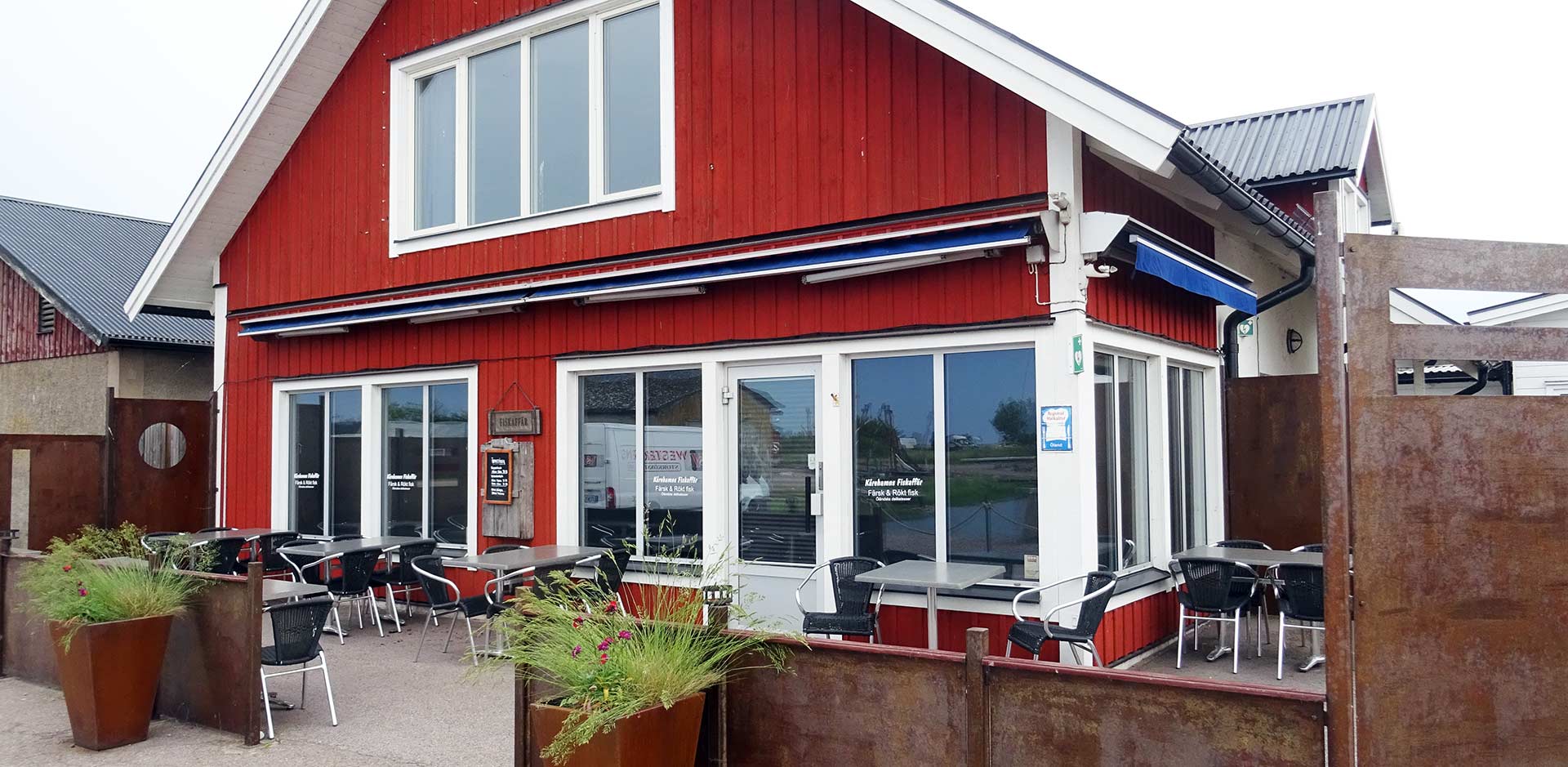 Discovering the island is a problem since public transport is scarce and there is no infrastructure whatsoever for renting something to go inland. As we desperately needed Diesel fuel we asked a German caravan guy if he could drive us to the next gas station some miles away to which he agreed (many thanks for that again!) and we could get a glimpse at Oeland island. It´s a rugged, rough, sparsely populated island without any highlights, I would say, but a paradise for bird lovers and silence-seekers.
Karehamn Marina: My Overall Assessment
Karehamn is definitely not a destination for vacation seekers or people who are looking for an in-spot. It´s a very small, very quiet, very intimate place without any big high highlights. Karehamn´s highlights are the friendly people living in the small village and the nature of Oeland. I found it quite relaxing but as well not very stimulating being here, for me, Karehamn is a good place for a stopover to gather new strengths, so my overall assessment is
6 out of 10 points
Link to the Marina Website here
 You may read all Sweden Sailing articles by clicking on the hashtag #swedensailing