Växholm was my last port of call before arriving to Stockholm during my Sweden Sailing-trip with the Beneteau Oceanis 30.1 prototype in May 2019. This little marina attracted me because coming in from the Swedish Archipelago I thought it was a good idea not to instantly dive from zero civilization – virtually empty small islands in the archipelago – to the bristling 100 per cent full-fledged capitol of Sweden. As Växholm being advertised as the capital of the archipelago I wanted to gradually increase our exposure to tourism and people. And I was right to do so.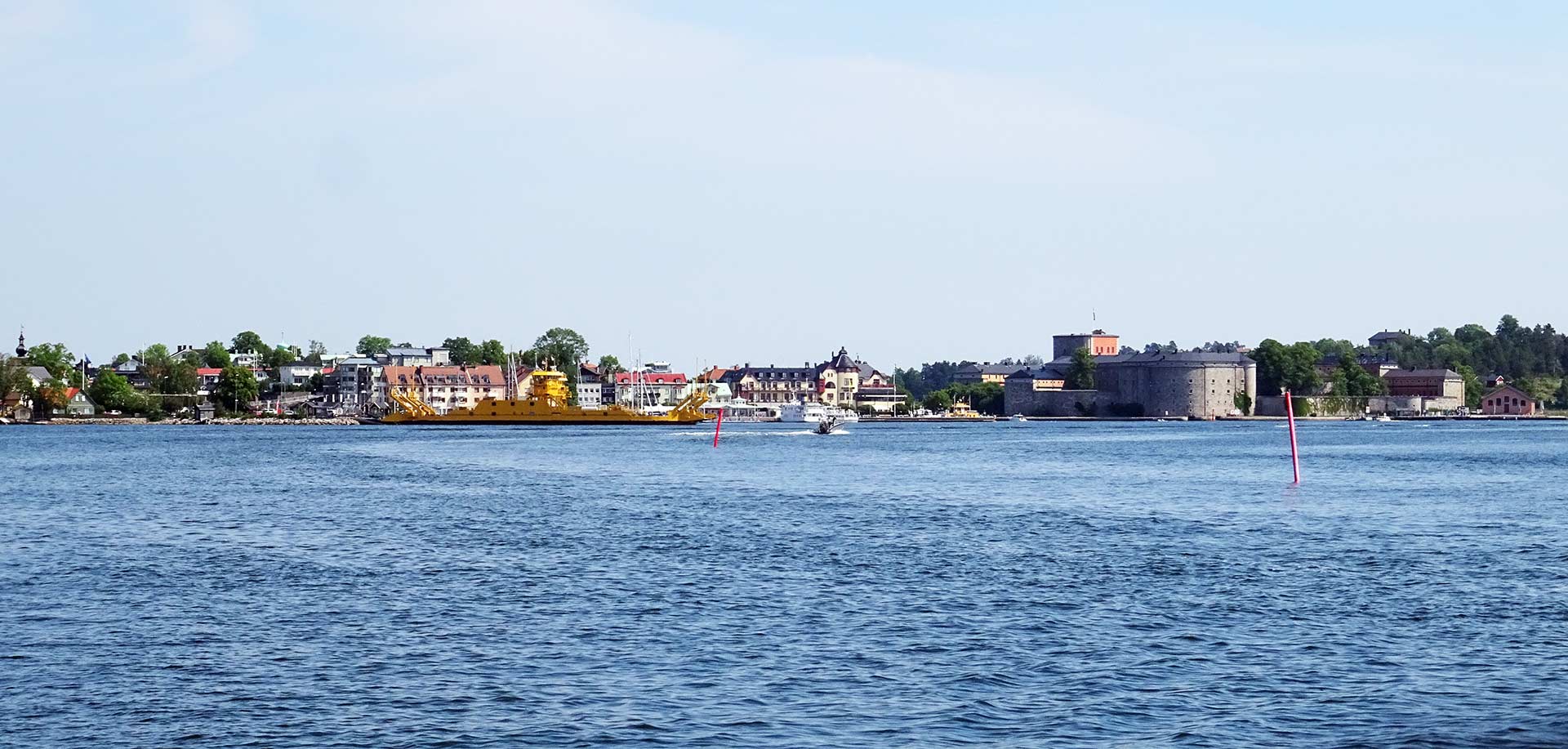 Växholm is situated some 8 nautical miles east of Stockholm on – of course – an island. It´s considered one of the guards of Stockholm as the mighty castle just at the harbor´s entrance impressively documents. Växholm is – like the rest of Stockholm´s vicinity – heavily crowded during summertime but off-season you might have the chance to enjoy a more quieter and "lofty" city. I found Växholm was a nice destination although you shouldn´t expect too much to see here.
How to sail to Växholm Marina
Approaching the marina is a no-brainer. Upon doing so you might be watching out for the ferry boats which are pretty frequent here and of course other pleasure craft – especially during high season the waterfront of Växholm is humming from small boats coming and going. As the marina is small you should have all your lines and fenders ready before entering the harbor.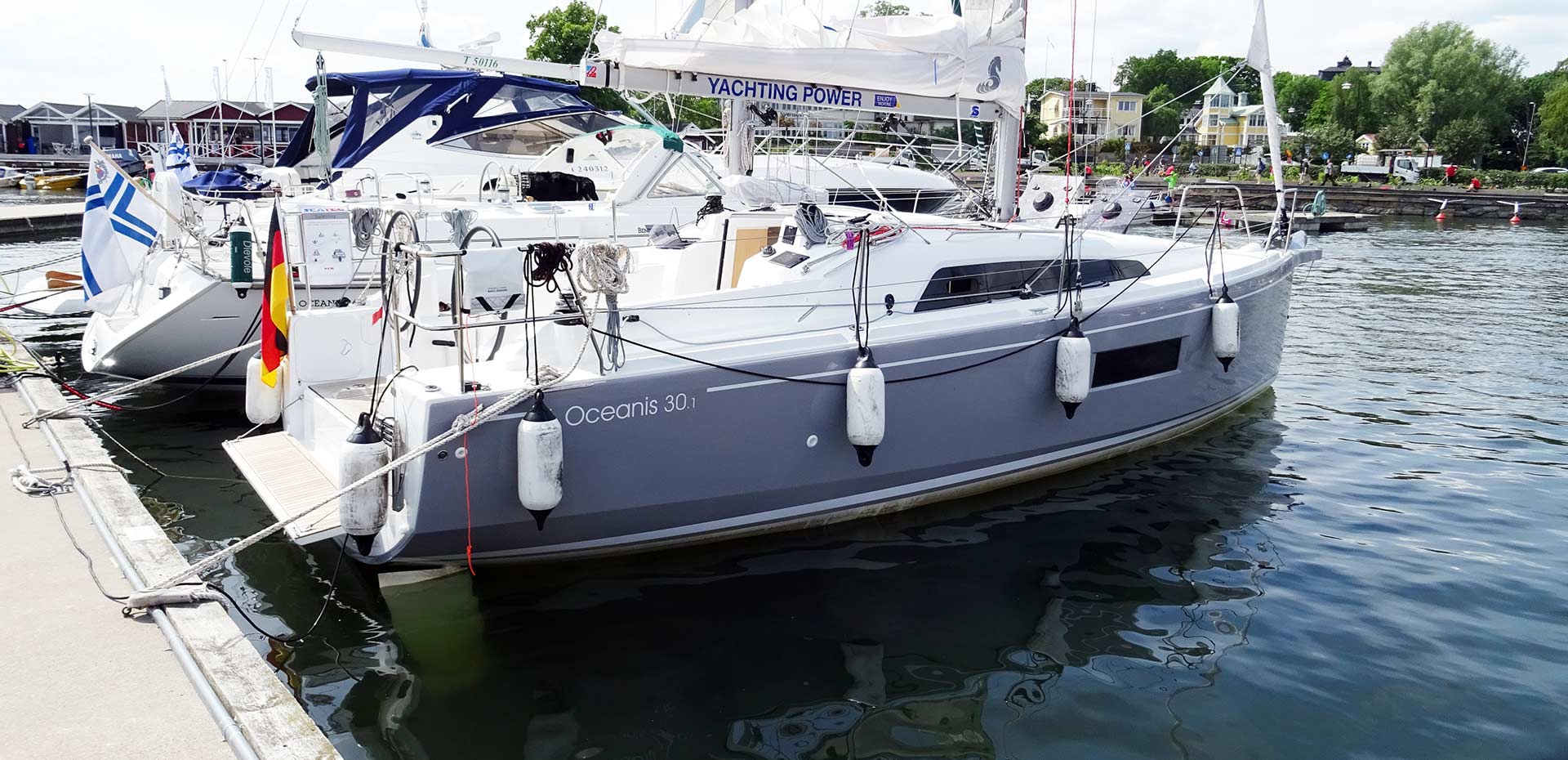 Big boats will find their berths at the breakwater that is turned into a large jetty at the inside of the marina, smaller boats under 36 feet are welcomed at the floating pontoon in the middle of the marina. The depth of Växholm harbor allows for yachts with a draft of up to 3 metres, at least at the large breakwater. The website says that boats up 42 feet are welcome, I have seen fairly larger boats with 52 feet so check first by calling the marina if you arrive with +42 feet.
Mooring in Växholm Marina
Unlike any other place in Sweden I have seen Växholm (also written "Vaxholm" or "Waxholm") does fancy the Mediterranean style of stern first mooring. So you should have the boat ready upon coming in with fenders on either sides of your yacht already in place and stern lines ready to land the boat at first hand. Upon arrival (during daytime at least) the staff of the marina will notice you, guide you to a berth and receive stern lines. So you will just have to run forward with the mooring line.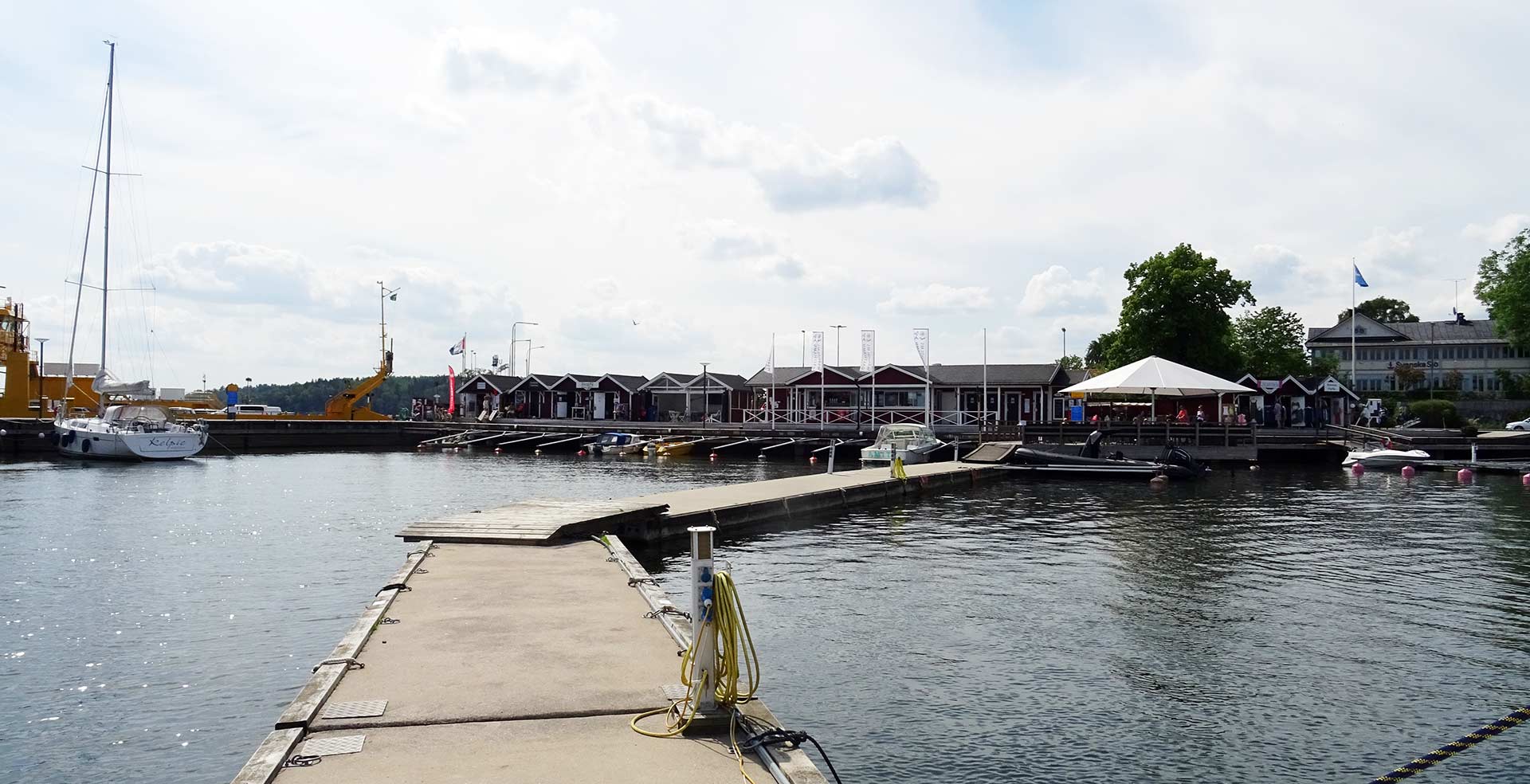 I found it highly unusual but was very pleased by this type of mooring since I regard stern first landing Med-style the best and safest way of mooring your yacht. Note that anchoring is strictly forbidden and that draft will decrease dramatically at the inner side of the floating pontoon – this area is to be avoided.
Demurrage in Växholm
Sweden is not a place for bargain, again, but prices are okay in Växholm: During off-season a 10 meter (respectively a 12 m boat) will pay a daily fee of 19 and 35 Euros, shore power and showers are included. They offer a nice boat wash service there (which I haven´t checked out) and the marina itself has a great terrace-bar where to enjoy an ice-cold beer or Aperol Spritz as well as some smaller shops, including an ice-cream serving bar.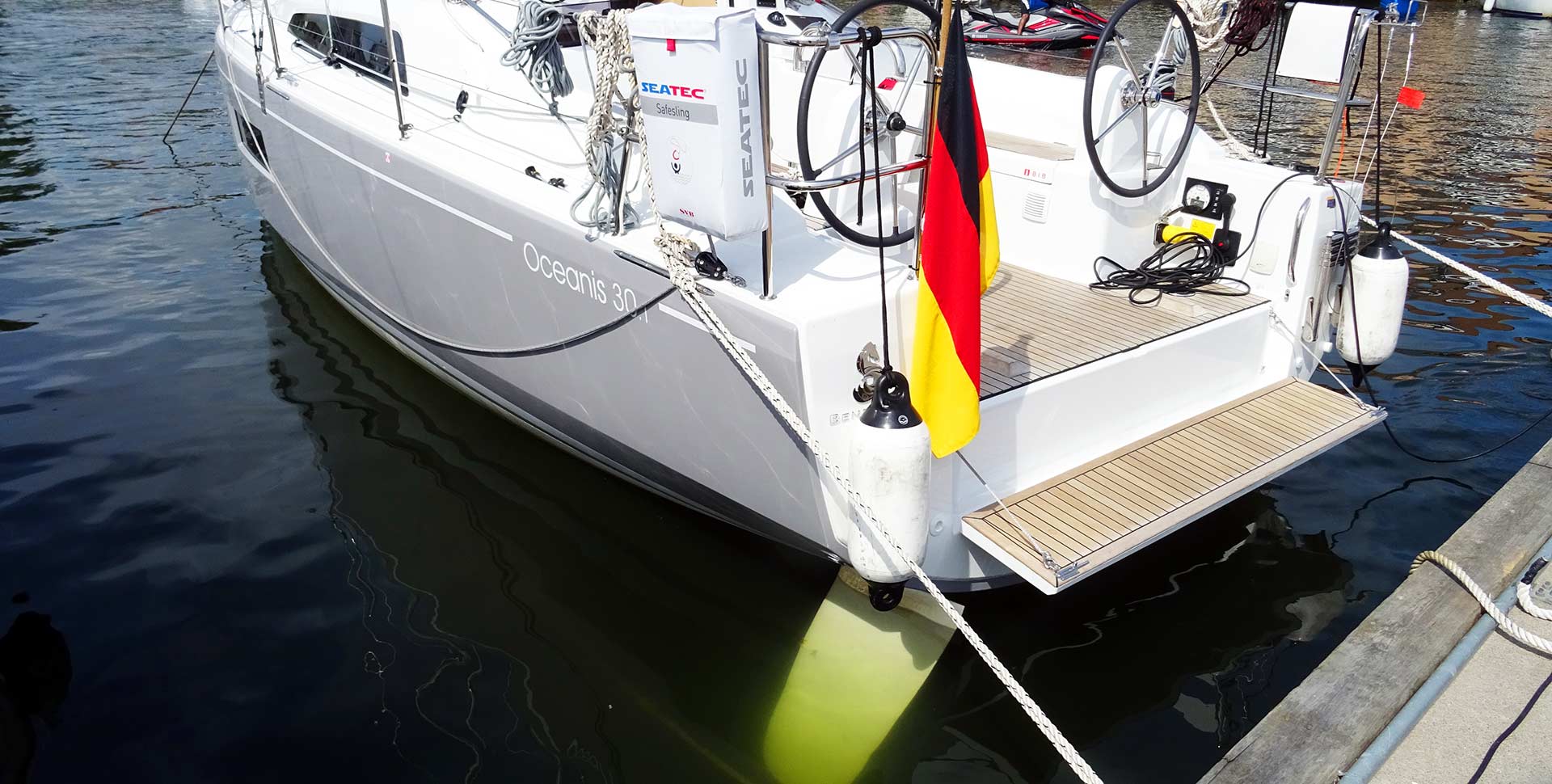 The marina itself is right where the City Center is – the City of Växholm is literally comprised of the waterfront where you will find a couple of restaurants (perfect for breakfast!), touristic shops and a large supermarket for re-supplying your boat. There is also a boat-shop that sells virtually anything you need for your boat, from impellers to GRP-polish, from anchors to electronic chart plotters.
Bathroom Facilities
The marina staff will give you code to enter the bathrooms and showers. There are three of each which are unisex. During high season and the usual bathroom-times it might be coupled with somewhat annoying waiting times, in off-season when I was there I found it great. The facilities are clean and sufficient.
Again, a definitive plus was the fact that you do not need extra pay for taking a shower and again that showering time isn´t limited. There are newer facilities and more glamorous but Växholm was perfectly suiting our needs.
Eating and Resting One´s Oars
As I was pointing out, just 5 walking minutes from the marina the large waterfront offers a great variety of places to go to. I can definitely recommend breakfast in the "Boulangeri, Bageri & Café" where they will serve fresh bread with a wide range of toppings, perfectly brewed coffee and fresh juices. For lunch and dinner the "Hamnkrogen" right next to it offers local dishes and craft beer, which I enjoyed as well very much.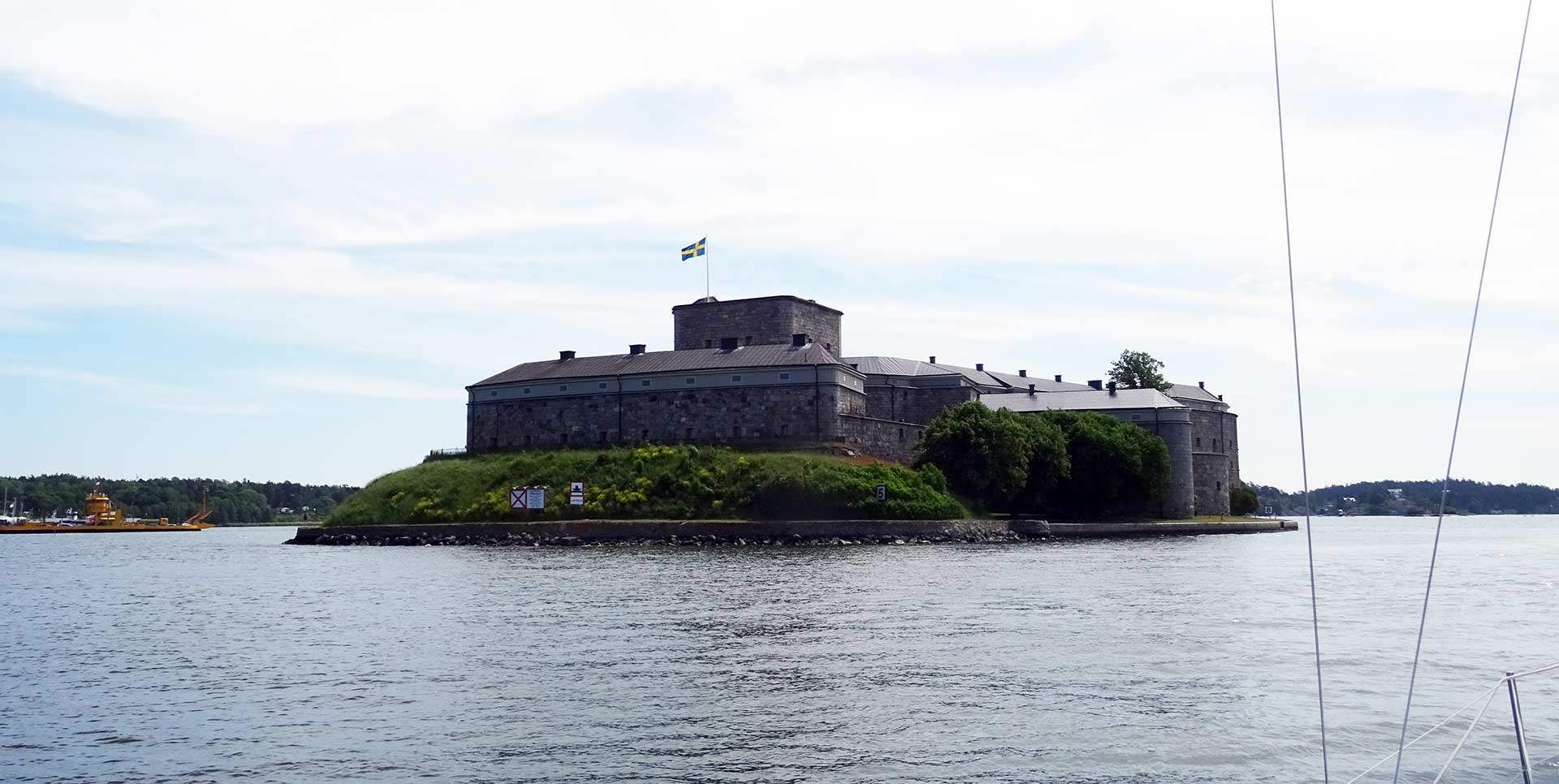 If you arrive there with the love of your life, you may take her or him out to the "Wäxholms Hotel" where you will definitely be able to enjoy a sophisticated multi-course menu. Onboard cooking is an alternative for you? Check out the fish shops and the weekly market for fresh ingredients. If I remember correctly, there is also a fire place near the marina where you might set up a BBQ.
Växholm Marina: My Overall Assessment
Växholm itself was an enjoyable destination although you might not expect an all-too big experience here. It was cool for one day and a night – leaving Växholm for the final approach on Stockholm the next day.
My overall assessment for Växholm Harbor is 7 out of 10 points
Link to the Marina Website here
You may read all Sweden Sailing articles by clicking on this hashtag #swedensailing