Now this was it: The big summer sailing trip is more than a month away now and I think I have processed all those rich pictures, memories and anecdotes of this marvelous ride. In this article I want to step back a bit and look at the trip in a more objective way, like numbers-driven, and try to do a résumé and think of the stuff that I find most noteworthy and remarkable.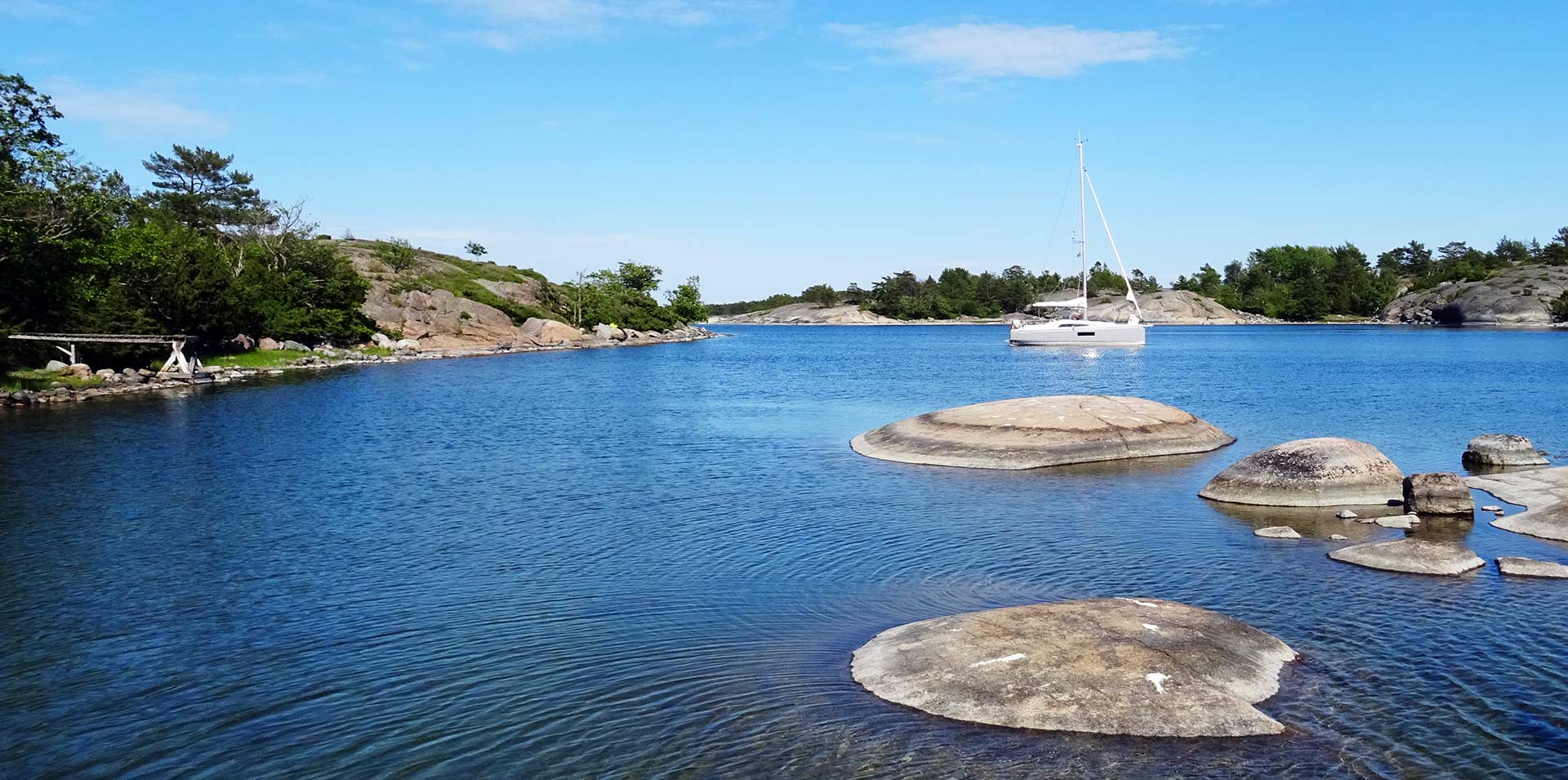 For all who didn´t follow my trip, there are no less than six big articles already up and live from the very first day I received the boat until the very last day roughly three weeks later when I handed her over to the Swedish guys who then took care of the Oceanis 30.1 prototype – just click on the hashtag #swedensailing and have fun in re-living my whole experience aboard.
Facts and figures: The sailing route
I boarded the Oceanis 30.1 on the 5th of June 2019 with Martin May who is a well known actor and dubbing director for German TV and movies. We started our journey in Neustadt which is a marina situated in the Luebeck Bay. The ultimate destination was Stockholm, the capital of Sweden, which I was due to arrive latest to 14 days later for handover. So, I planned the trip as I usually do in respect to weather and route and we set off.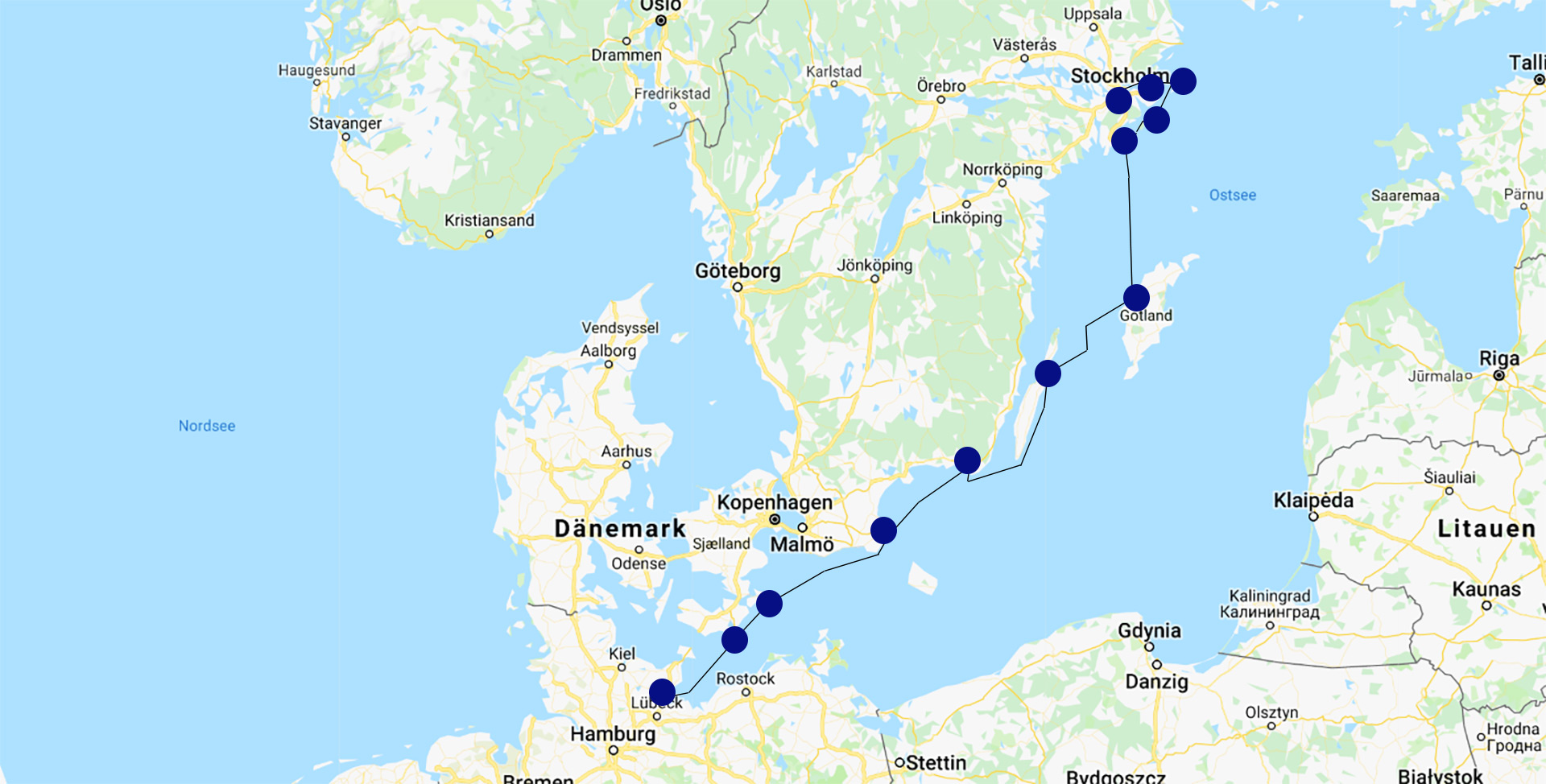 Arriving exactly 14 days later we had sailed a total of 540.5 nautical miles. We stopped each night in a different marina which was due to some troubles I´ve had since VHF and this AIS hasn´t been activated and the rigging service had apparently forgotten to connect all navigational lights so that we decided to avoid sailing longer legs overnight. Which we couldn´t always maintain as you will see later.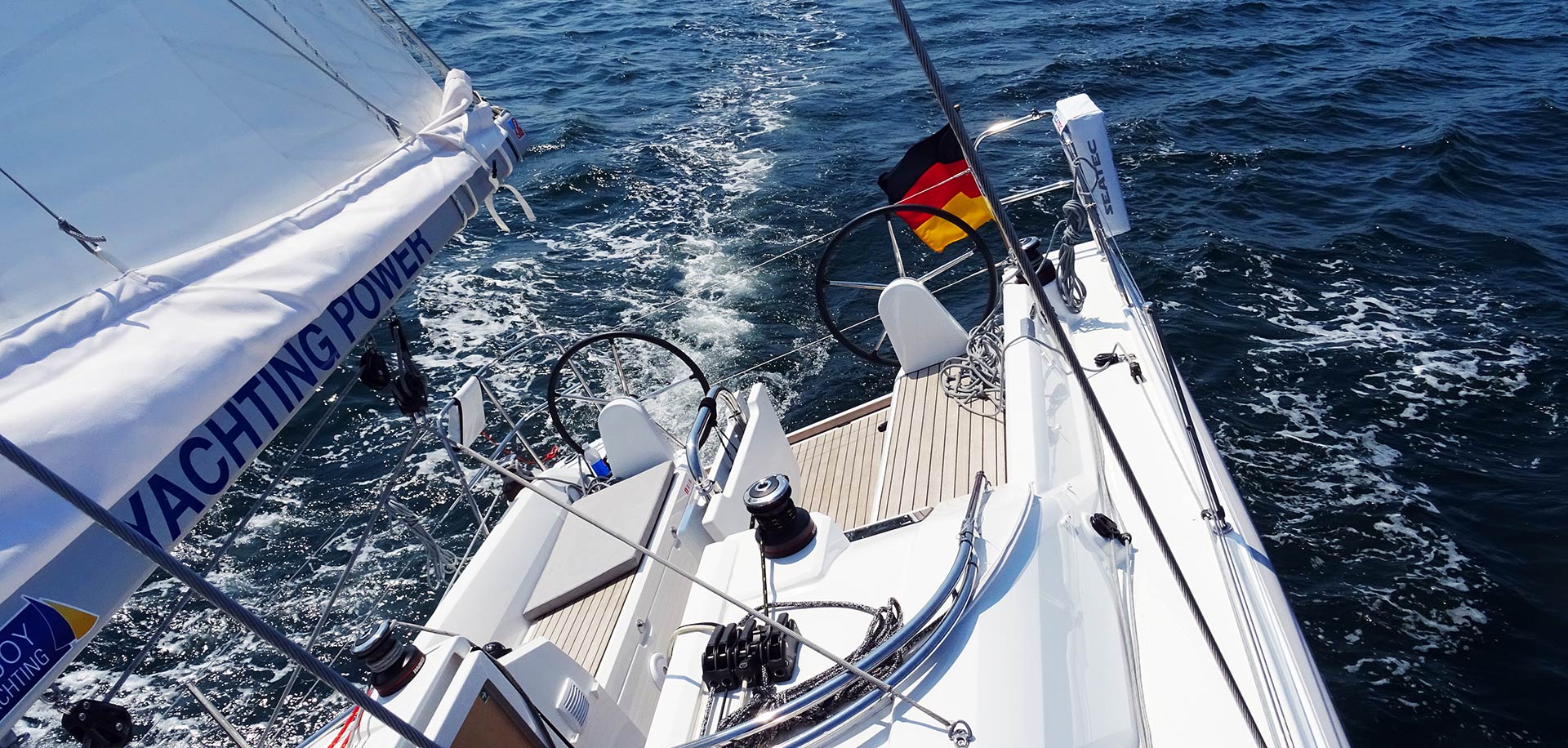 Of those 540.5 nautical miles 216 miles had been done under sail, the majority, namely 60 per cent, had been done utilizing the engine. That was partially due to the character of the Baltic Sea that is a change of wind direction and intensity virtually every 4 hours, partially due to the fact that we had three flat calm days to cope with. Since I had a deadline for handover, waiting for wind wasn´t an option at all.
Sailing the new Oceanis 30.1
So that was a bit disappointing that in the end this "sailing" trip was a mere "motoring" trip, but maybe that´s just a superficial look at it. Because we really sailed the Oceanis 30.1 through and through! I was astonished at her sailing performance, especially her speed upwind (reaching her theoretical hull speed with ease) and her ability to sail quick and stable even when fully reefed or under Gennaker alone. She is a true performer!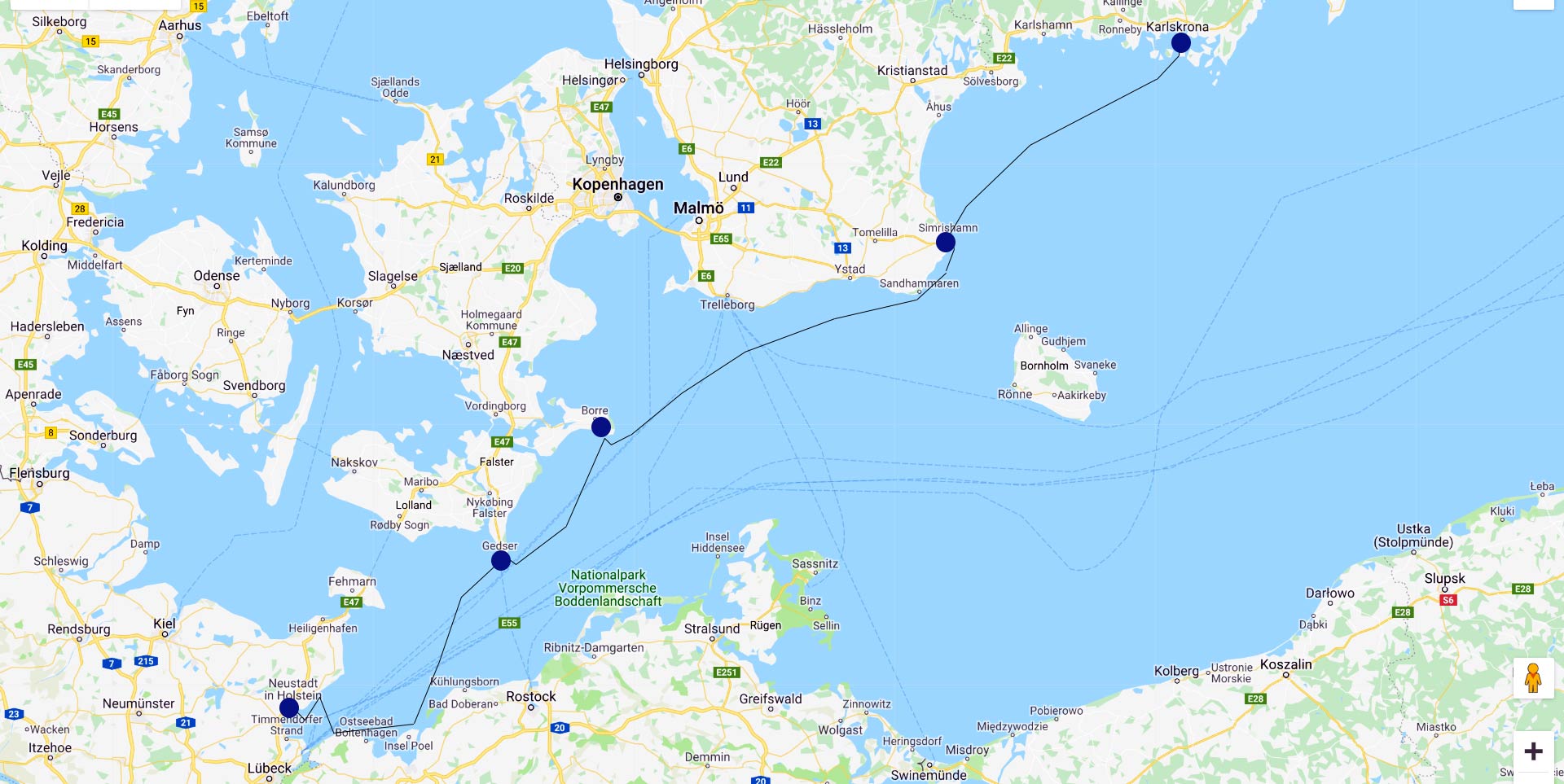 I fell deeply in love with this boat I must admit. And honestly, I question myself of how much boat a man really needs? The Beneteau Oceanis 30.1 is more than enough for two people (and with how many guys are you sailing normally?) and with this in mind her more than attractive price starting at 89.000 Euros ex VAT, the low maintenance and berthing costs and her small size in terms of creeping into the smallest berths make her a really attractive boat for classic owners.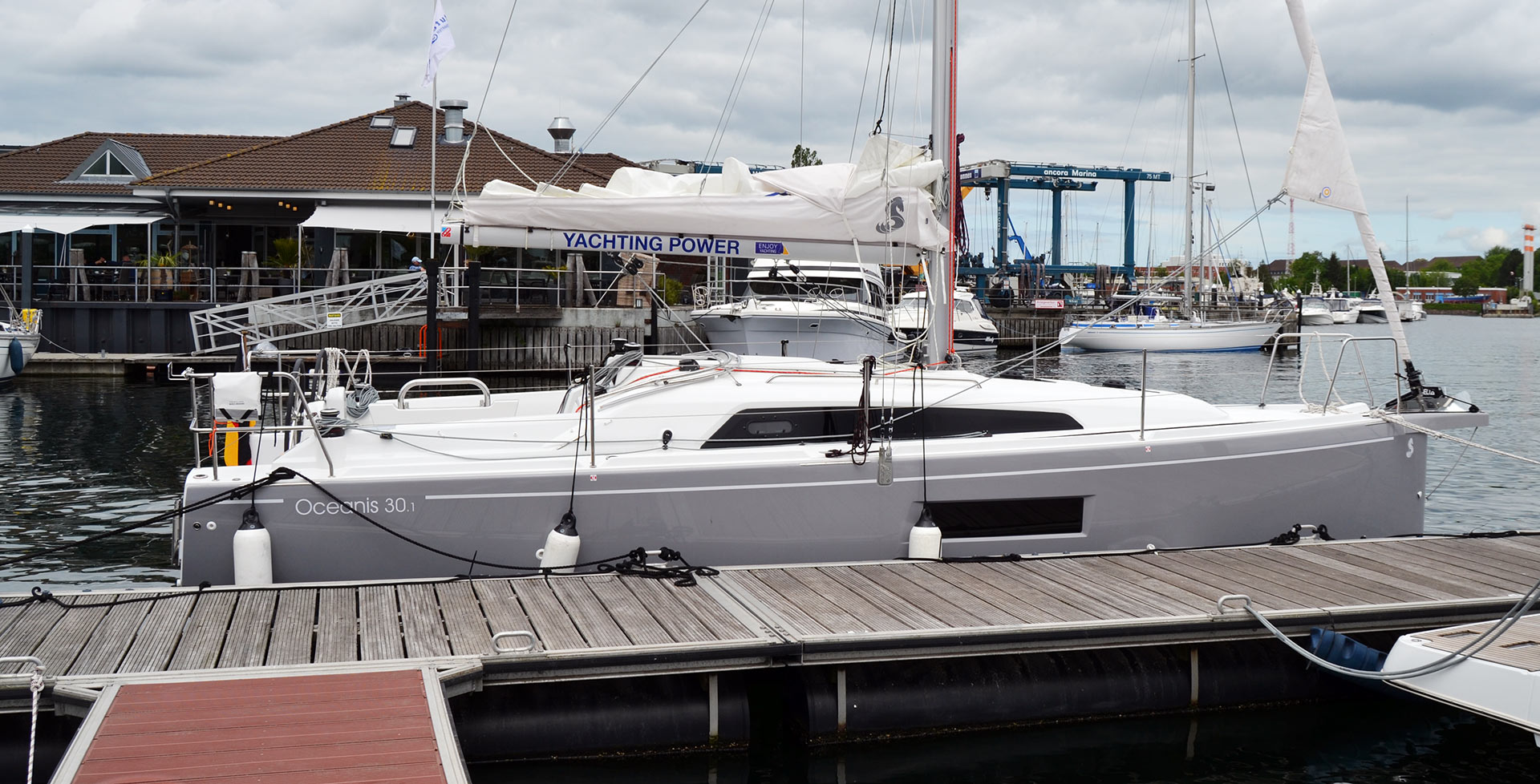 I would as well go as far in stating that the Oceanis 30.1 might be the most interesting first-timer yacht currently on the market, and I am not saying this because I am working for a Beneteau dealer but from the bottom of my heart. For people thinking of maybe acquiring a yacht but not having the budget to pay for their mid-sized dream boats from 40 to 45 feet – the 30.1 is the best to go for.
Sailing Adventures: Fog, Thunderstorms and Calms
She is more than capable of offshore sailing and was demonstrating her qualities more than one time in harsher conditions. I sailed the boat through a complete night surrounded by no less than four thunderstorm supercells and was hit by one of these full head on. The boat behaved just perfectly and I never ever had a feeling of being unsafe or the boat being unable to deal with it.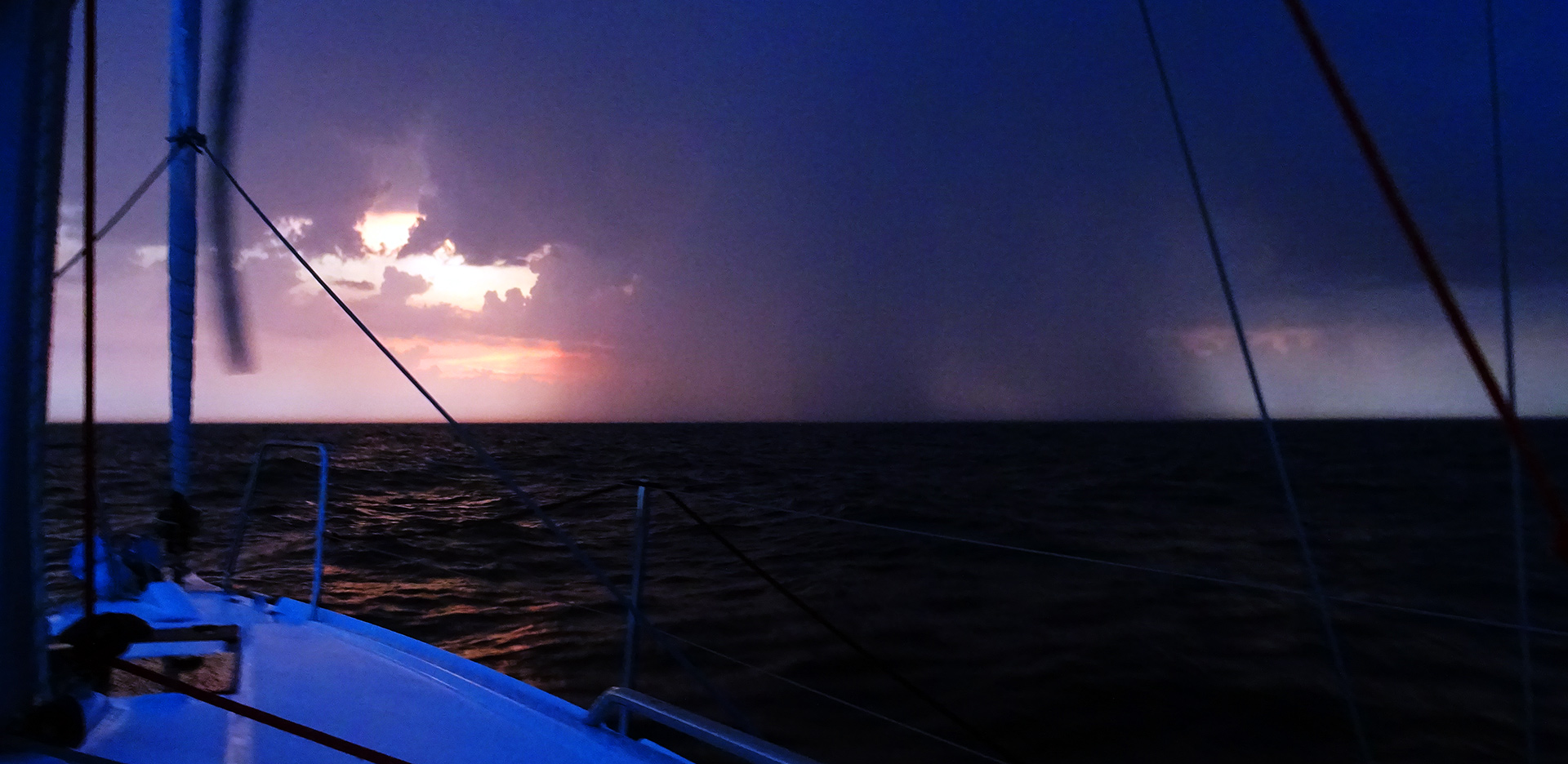 Both Martin and myself were impressed by the superior steering abilities of the boat. The hull and appendages are well coordinated and that´s what you feel when being behind the steering wheels. The double rudder configuration gives great feedback from the water flowing around the blades so dashing quickly upwind fighting to catch up with another sailing boat is right out fun!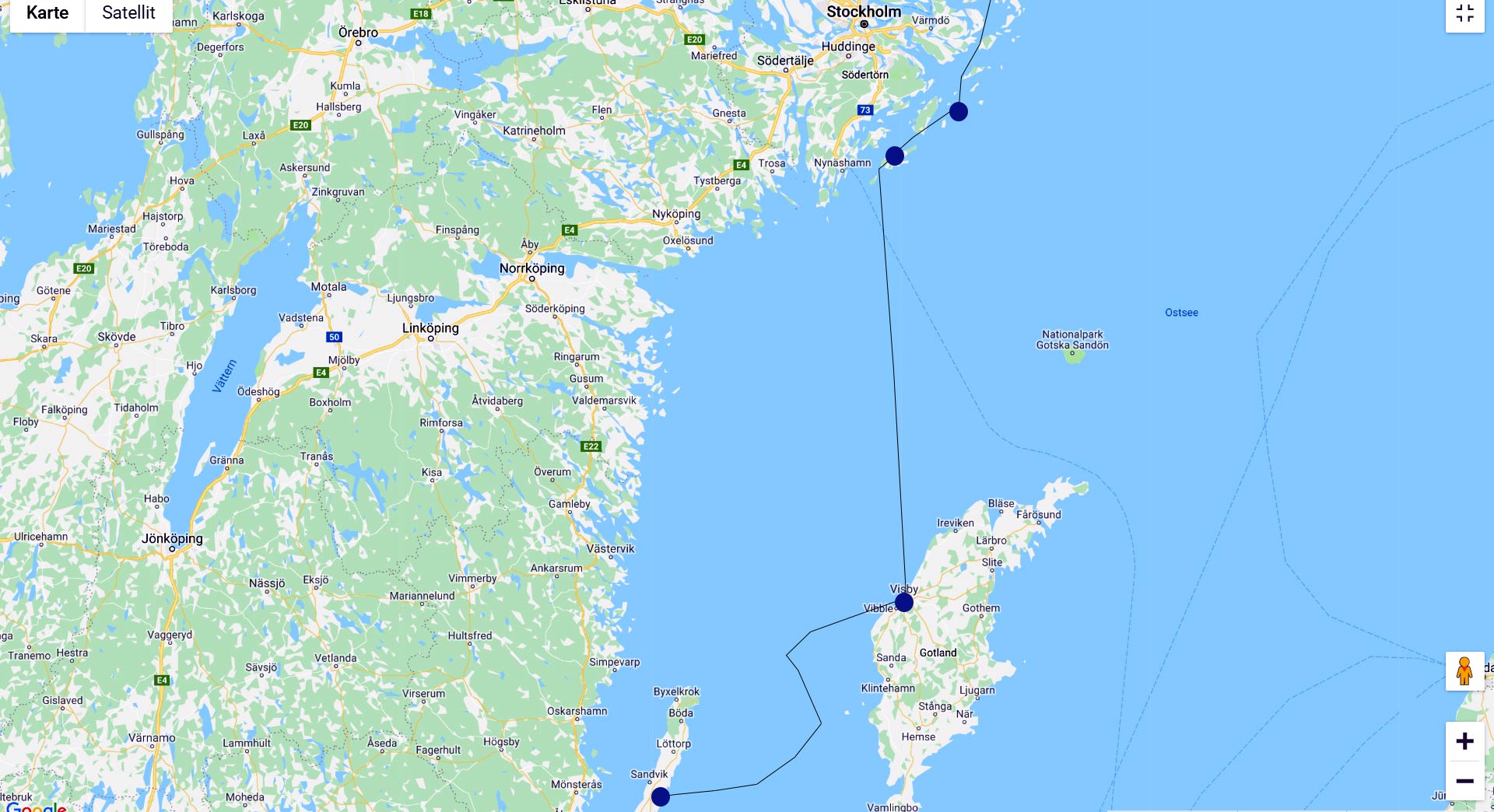 Also, when conditions get rough and the boat has to be reefed, she is always behaving herself even when pressed a lot by the wind. I had never the feeling that the autopilot was overstrained in holding a steady course even in heavy seas and bad weather. This boat is bolstering the skipper´s confidence and is working with him, not against him. Not many boats are so well-balanced!
Baltic sailing for the advanced: Swedish Archipelago
Of course, the big highlight of the trip, besides the boat itself, was the Swedish Archipelago which was described to me as being the most beautiful sailing area in the world. Well, I haven´t seen much of the world from the deck of a sailing yacht up until now, but from what I´ve seen, the archipelago is really a truly awesome landscape! Thousands of islands, most of them uninhabited. Lush green, clean waters, tranquility … it was pure bliss!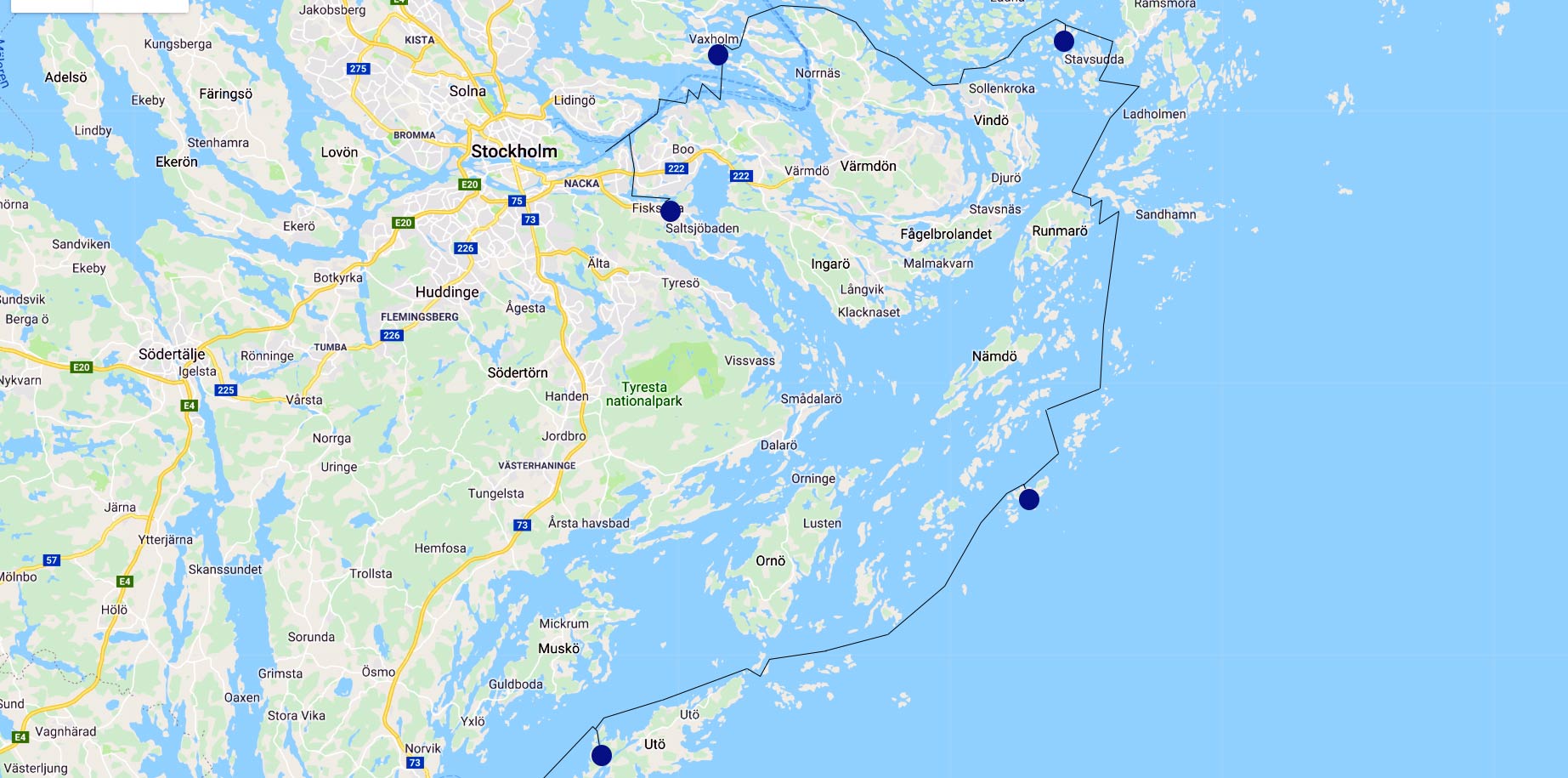 When sailing there we´ve spent 3 days cruising around and trying to get an overview of the different areas of the archipelago. Starting in the South with the bigger islands, going North-East to the smaller islands and returning to the more populated Northern part, the archipelago isn´t just a bunch of islands, it´s a pretty diversified sailing area too. I was able to learn a lot about sailing, anchoring and mastering this area and I am pretty sure that one day I will return here.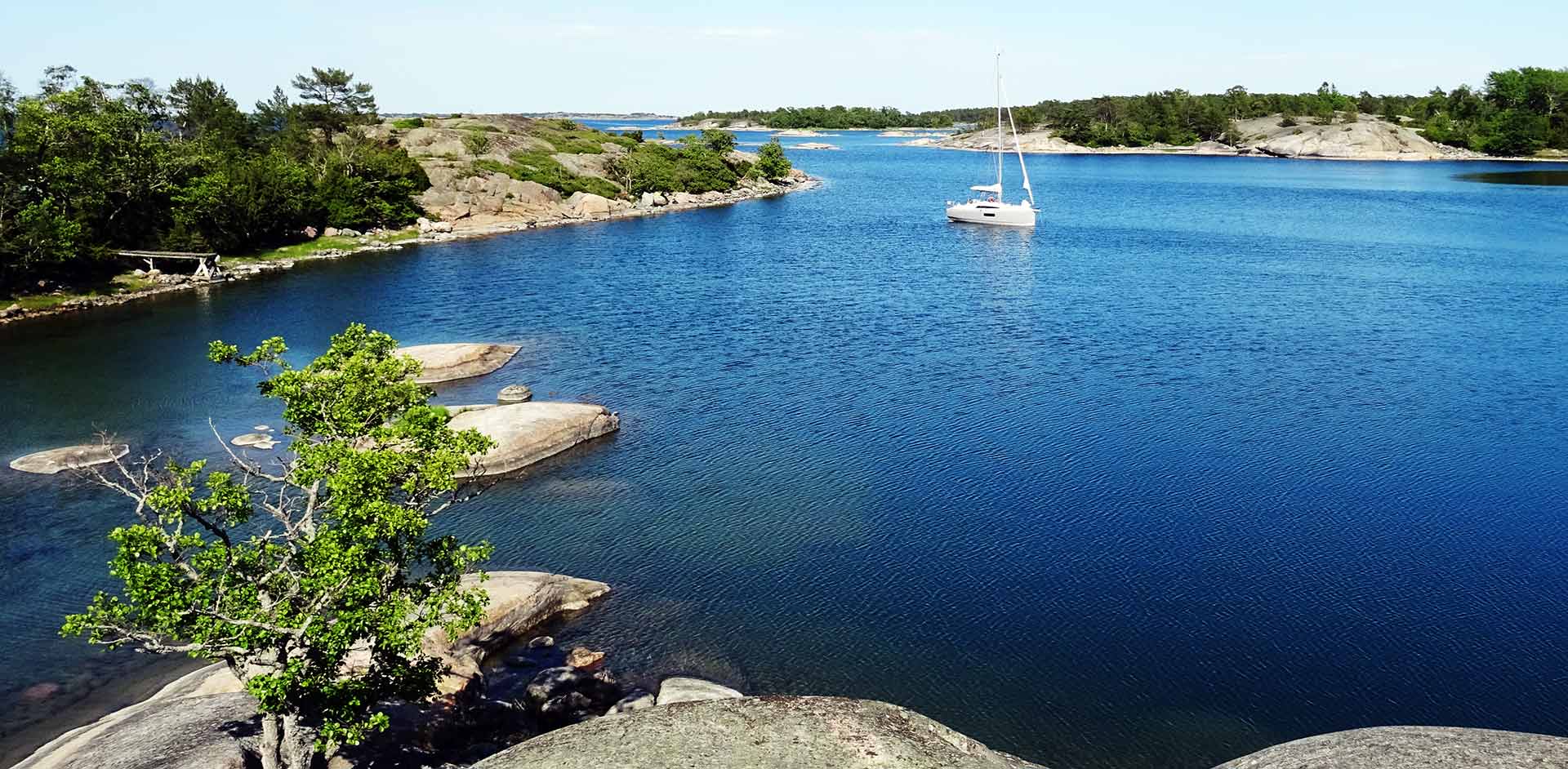 So, what will be sticking after this trip? Well, at first the finding that the saying "go small – go now!" is certainly true and that smaller boats do have their charme, do have their clear advantages over big boats and that two people really don´t need more than 30, 35 feet. On the other hand, the whole trip made me walk some more steps towards becoming a better skipper and certainly improved my sailing skills as well. Thanks to Beneteau of trusting me their prototype – I am more than ready for the next adventure!
You may read are Sweden-Sailing and related articles by clicking on the hashtag #swedensailing