After my decision to go for a First 36 as my new boat is made, there is literally only one thing left to do: Sailing it. This is a bit tricky since there are only a few ones built as of now and it s very hard, even for the yard, to get one to a boat show on display, let alone to have one available for sea trials. I hope this will be possible in the coming spring. So, second-best thing to do, is to talk to somebody who already sailed her.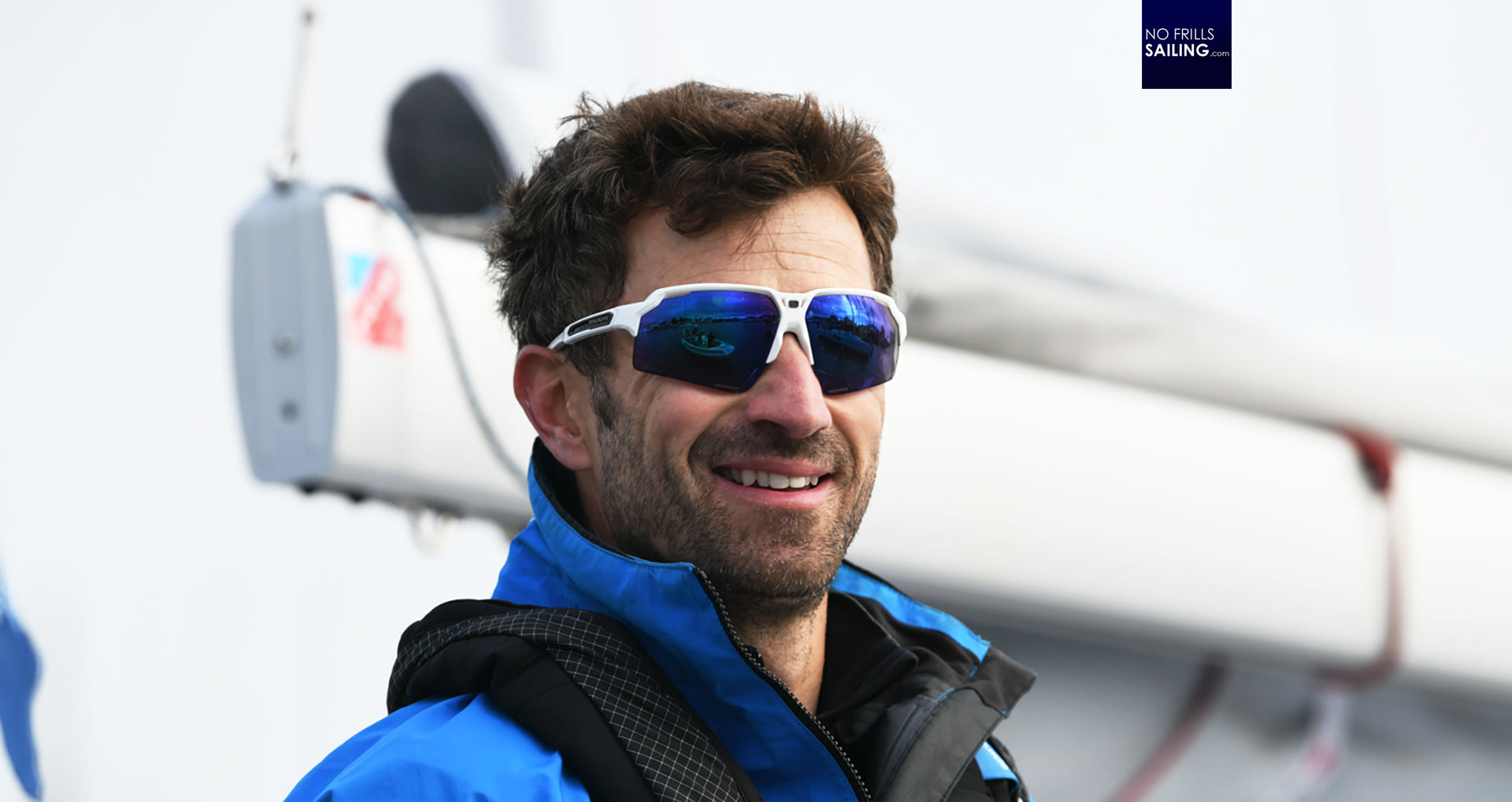 By chance, Europe´s most important single handed sailing event, the Silverrudder, too place some weeks ago just coinciding with my step to sign. And by chance, Seascape made it possible for one lucky sailor to try out the brand new First 36 in race conditions. This lucky one was no one less than Phil Sharp. He is well know in the racing circus: No less than 25 participations in offshore races, broke three World Records and – which will be another story (or two) – is the inventor of the Genovos Hydrogen Power Module, a fascinating gadget we will be talking about later. Now, let´s check out what Phil says about the First 36.
Phil Sharp on racing the new Beneteau First 36
NO FRILLS SAILING.com | Lars Reisberg: "Phil, first of all, congrats for finishing the 2022 edition of Silverrudder! In a few sentences, how was it sailing solo around Fyn?"
Phil Sharp: "It was actually pretty hard work and not nearly as straightforward as the nice stable forecast made out! The shift conditions and limitations on bridge height was an interesting one. Essentially the 35 to 40 feet class I was in spilt up very early. I had a longer mast and had to take the longer route under a higher bridge which set me back for the first part of the race, and so for me, most of the race was spent playing catch up."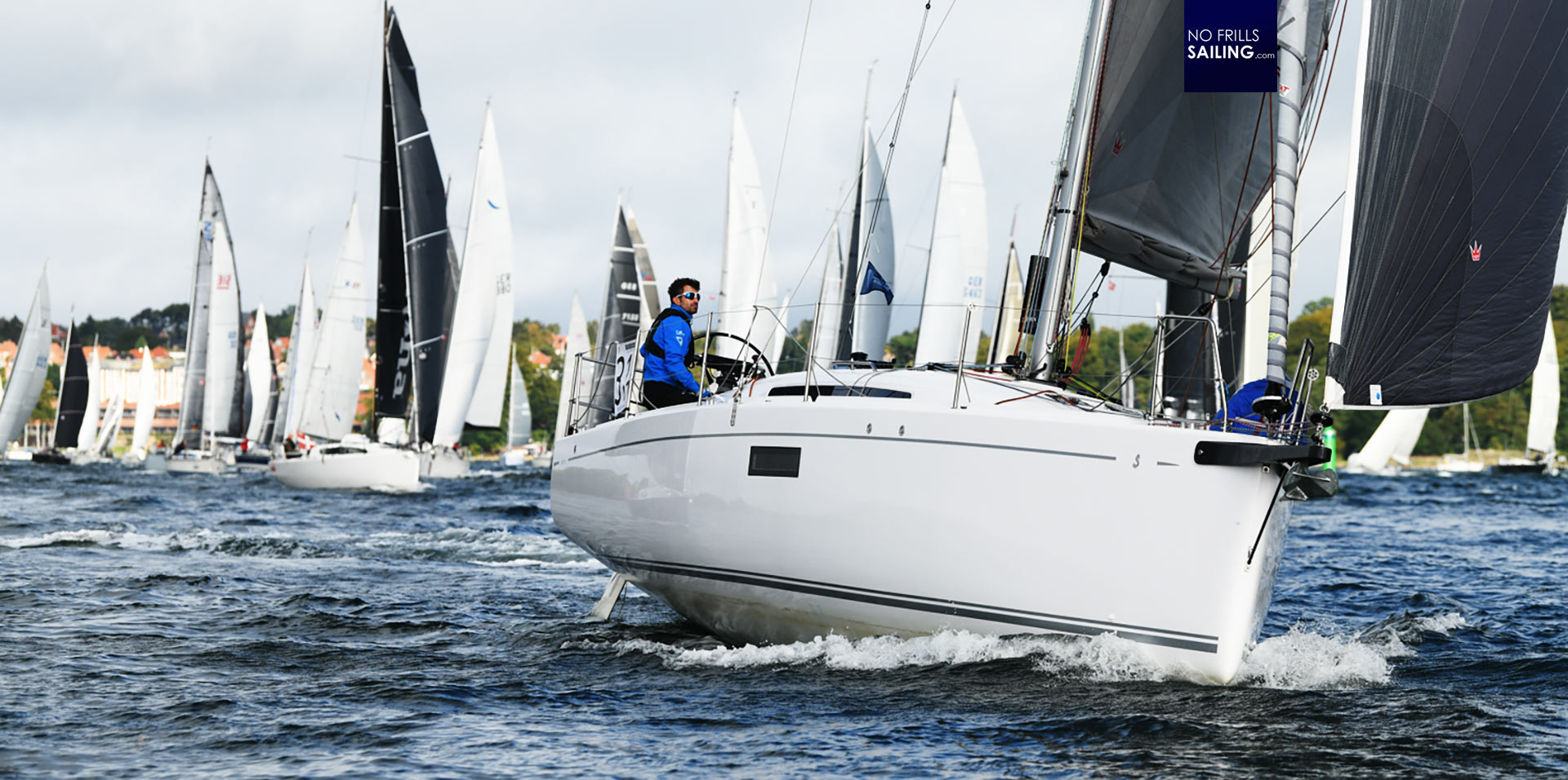 NO FRILLS SAILING.com | Lars Reisberg: "I´ve hear from some of my clients, or rather prospects of buyers, that the First 36-rating in ORC will always put her to the group of bigger racings boats, albeit being the smallest in this group as well. This meant you started behind the large field of smaller racers, right?"
Phil Sharp: "Exactly. Especially the night was completely bonkers. As a larger and faster boat you have a later start than the small boats. So come at night time you find yourself overtaking the 'dinghy peloton'. There seemed to be hundreds of boats absolutely everywhere and some with such small lights you didn't see them until you are about to run over their stern! For that reason sleep is virtually impossible even if you have the luxury of an autopilot …"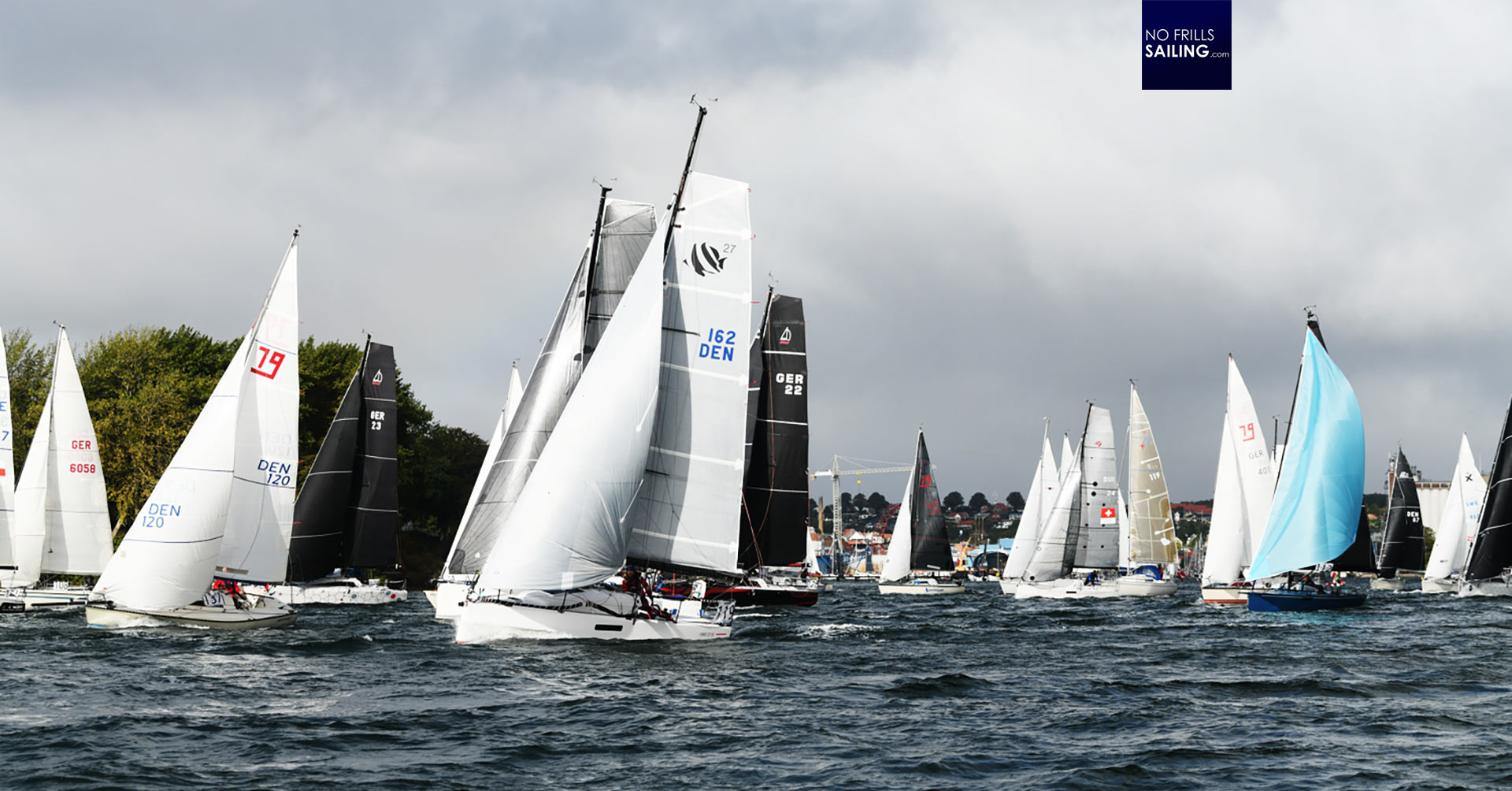 NO FRILLS SAILING.com | Lars Reisberg: "Phil, you are known for racing in Class 40, how come boarding the new First 36?"
Phil Sharp: "Well to be honest I only really race lightweight, planning boats. With the new First 36, that is designed by Sam Manuard and built by Seascape, it was obvious that it was going to be a rewarding experience.  My previous Class 40 was also designed by Sam and so has similar DNA in terms of its form stability, low weight, and very well thought out sail set up and balance on the helm. They guys from Seascape rung me I couple of weeks before the start to say they needed someone to "find out where the boats limits where" so I jumped at the offer."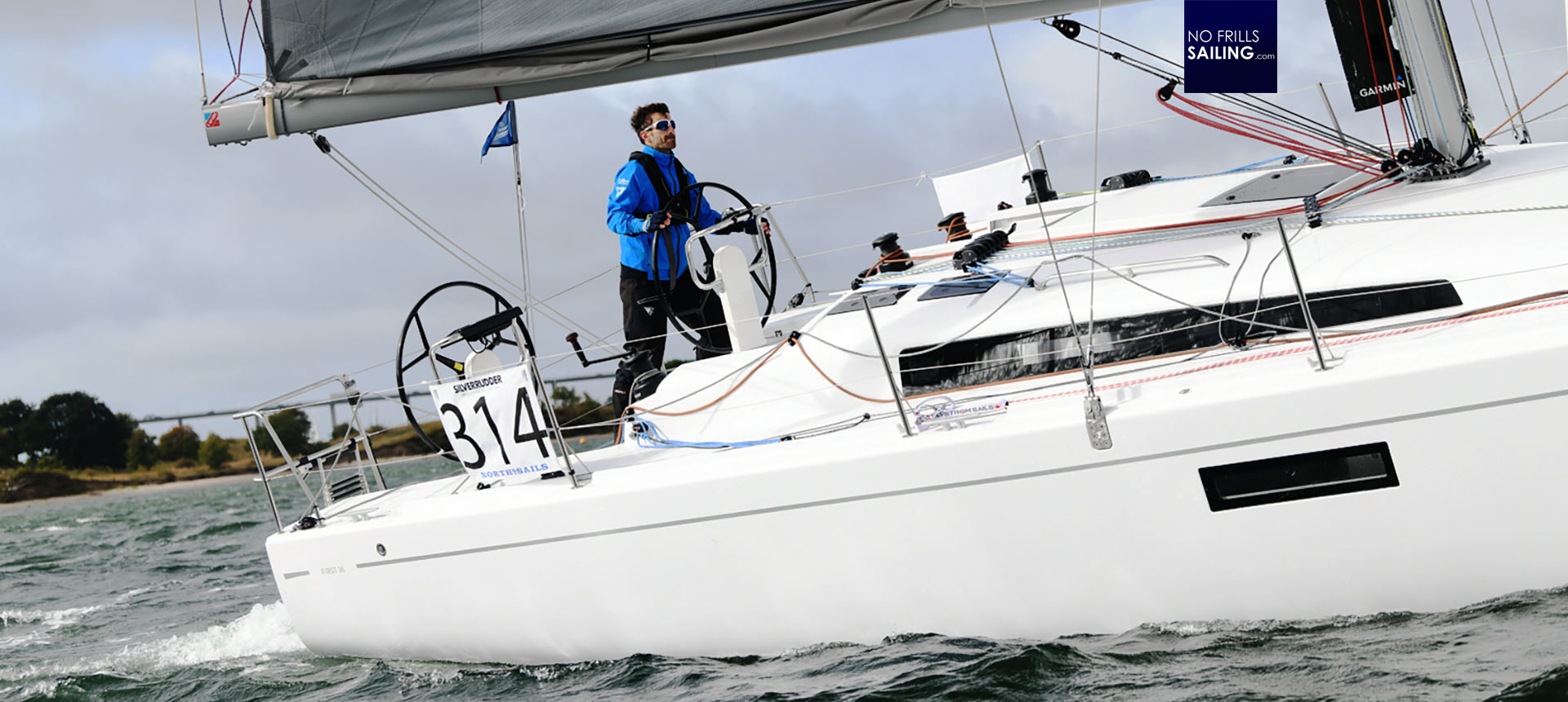 NO FRILLS SAILING.com | Lars Reisberg: "Did you have the chance to try out the F36 beforehand or has it been a jump into cold water for you?
Phil Sharp: (laughs) "No, not really. It was like jumping into a plunge pool to be honest. I just had the luxury of a short delivery to the race start, which was quite windy to start with, and half the instruments were still in Danish which made it more interesting. But the First 36 is actually a fairly easy boat to sail. Featherlight at the helm and she has a nice sail setup of Code 0 (reacher) and asymmetric spinnaker which is what I'm used to on the race boats."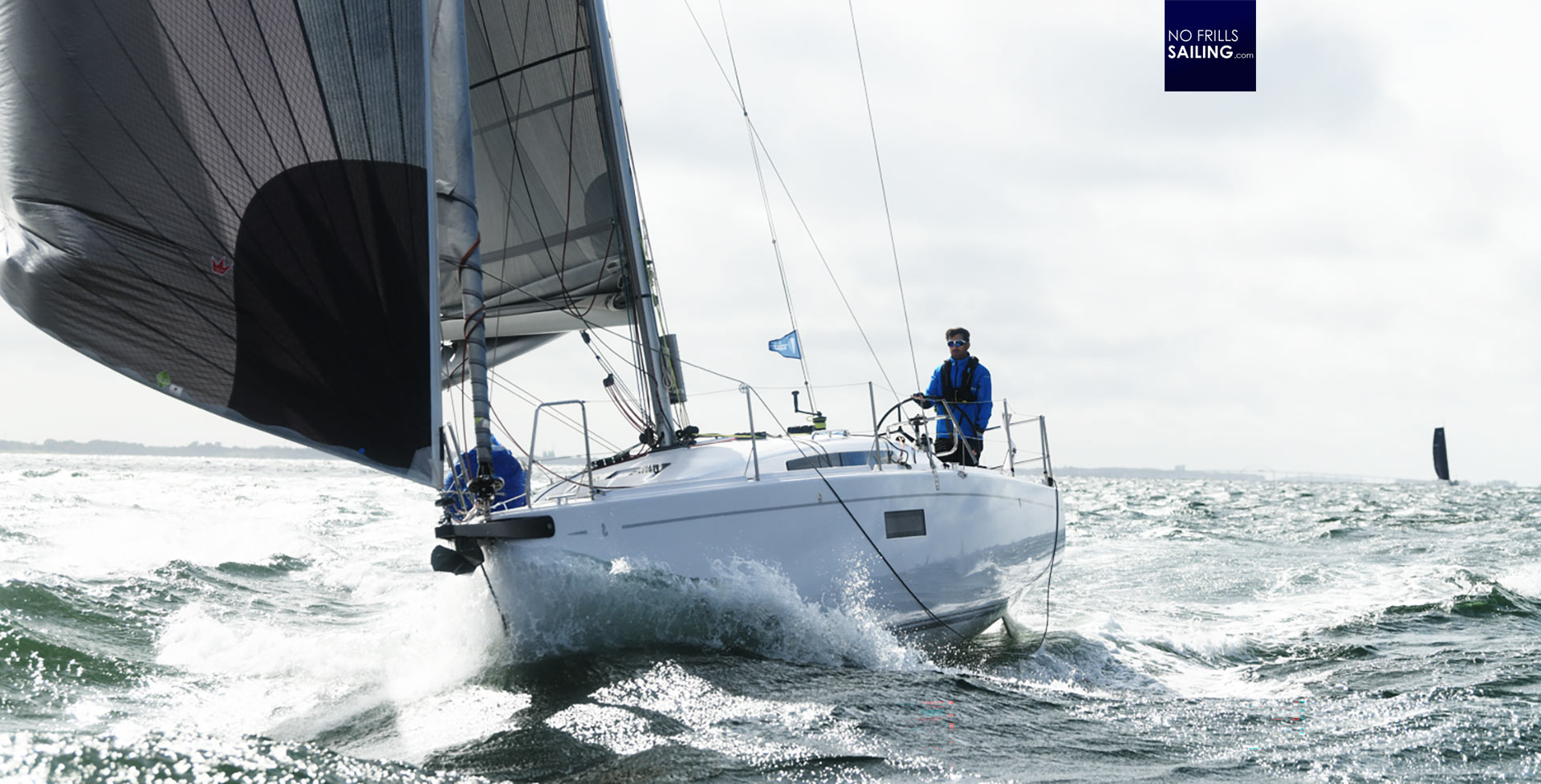 NO FRILLS SAILING.com | Lars Reisberg: "How did the F36 behave during the race, what is your impression of the boat overall?
Phil Sharp: "The first half of the race was upwind in light airs, where the boat held its ground. But then as soon as you are off the wind the boat really accelerates and comes into its own. With a lot of VMG sailing in the race I wouldn't say I really got to put the boat through its paces to be honest. But it is clear to me that this is part of a new generation of smallish lightweight yachts that really puts the fun back into sailing whilst providing all the comforts you need to go on a family holiday."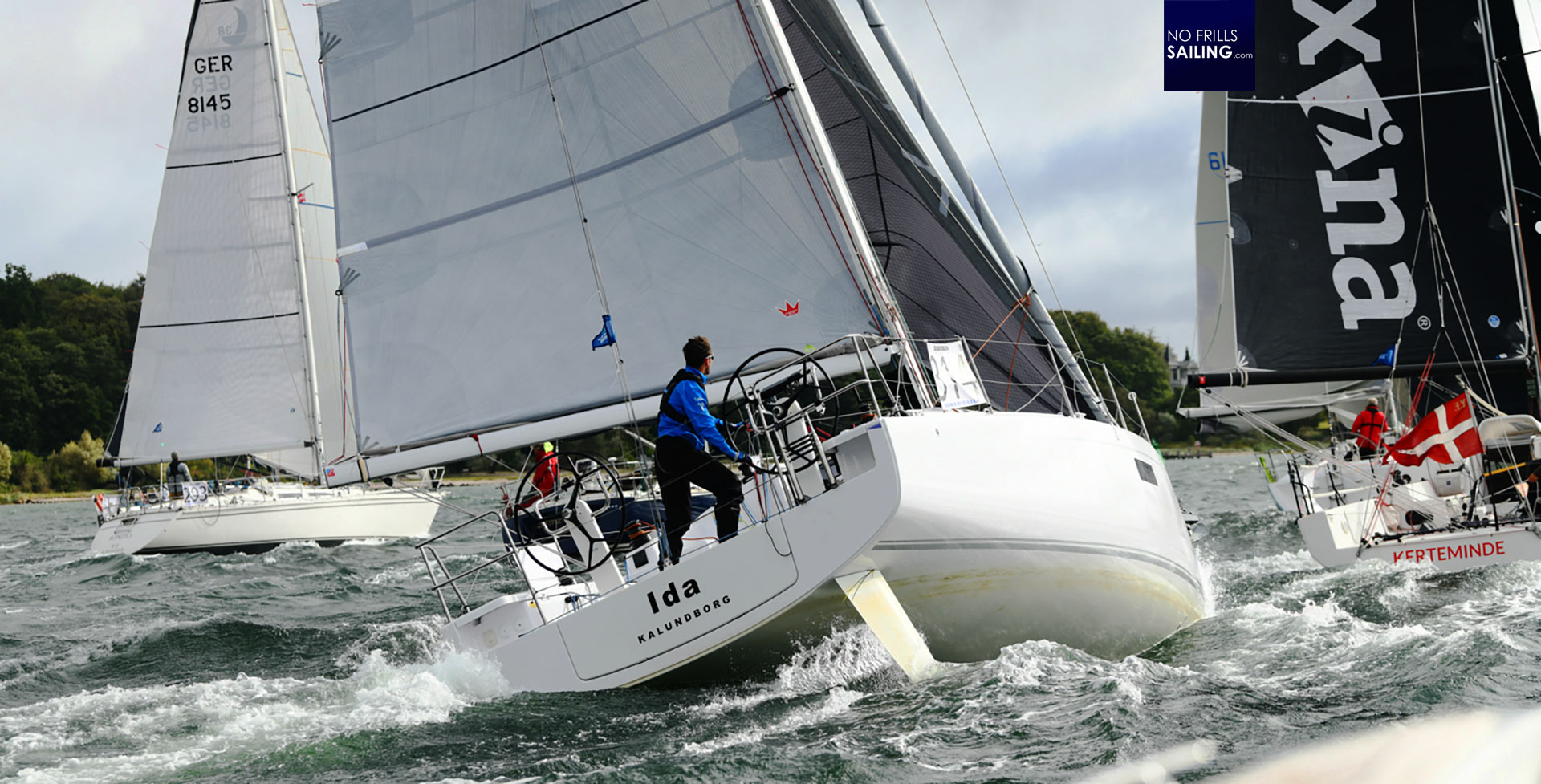 NO FRILLS SAILING.com | Lars Reisberg: "Where did the boat exceed your expectations and what is the sweet spot/strong side of the new First 36?"
Phil Sharp: "The fine-tuning you can do on the boat was something I really liked, that definitely surpassed my expectations. You can really tweak the boat to the wind conditions, for example having barbers & inhaulers to open and twist off the jib in stronger breeze. She comes with a really easily adjustable backstay to wham on lots of forestay tension and mast bend to depower, as well as super-easy traveller and mainsheet fine tuning to make quick, fine adjustments. It really does feel a bit like a Figaro 3 when you're sailing the boat, and you can do everything you need to in order to find a sail trim where the boat feels very happy in a whole variety of conditions."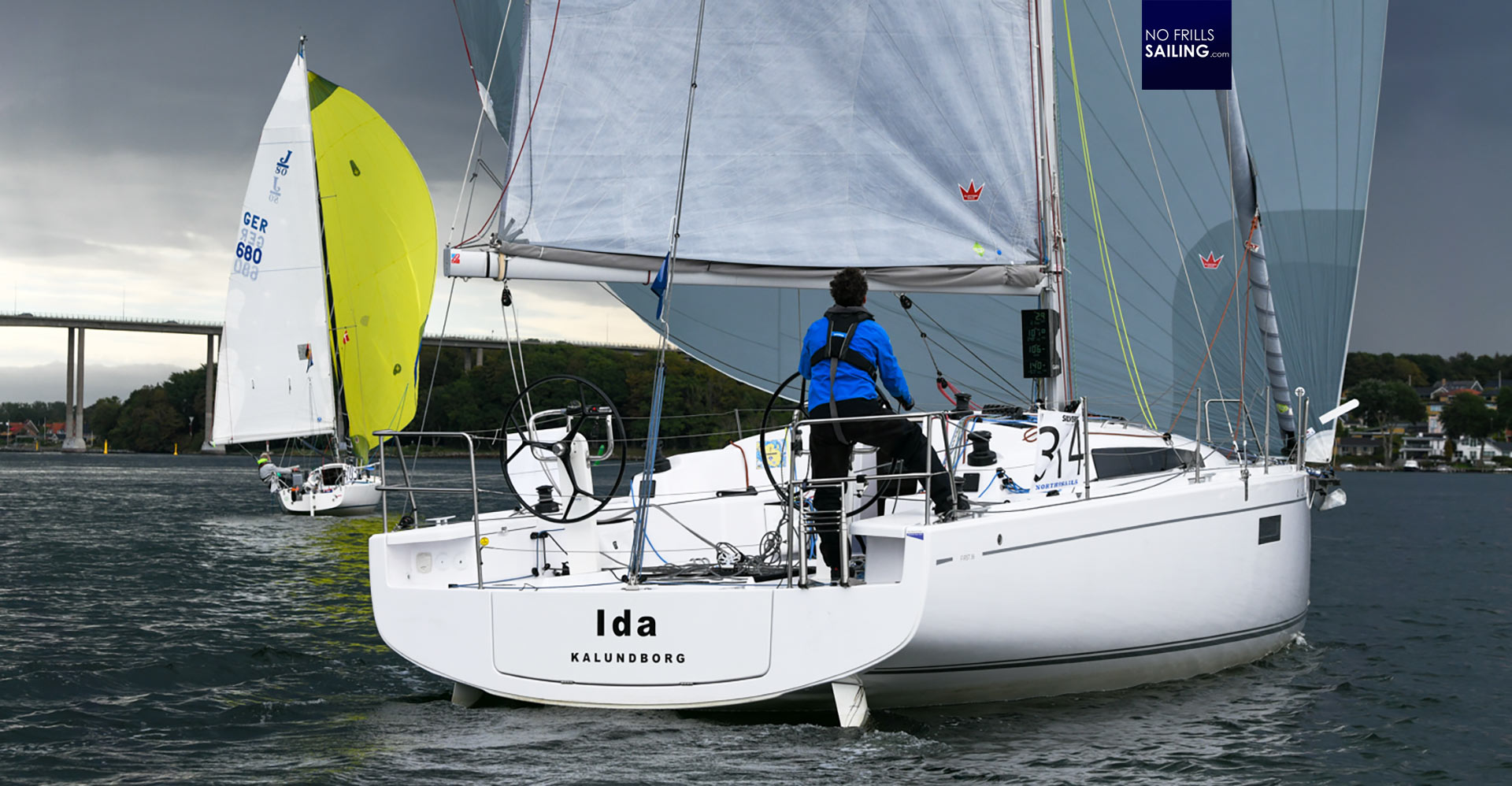 NO FRILLS SAILING.com | Lars Reisberg: "Which areas of the boat, in terms of performance, balance, material or else in your opinion need to be worked on to make her perfect?"
Phil Sharp: "Although the boat is very well balanced I would perhaps vote for a little more feedback on the rudder which suggests more mast rake. This is something that can be achieved by unwinding and lengthening the forestay furler, in my opinion. And then also on the sail setup there is a lot of room for development. In particular having tighter-luff, slightly smaller downwind spinnakers, where the boat will accelerate better and have higher speed. This would be an instant improvement and easy win."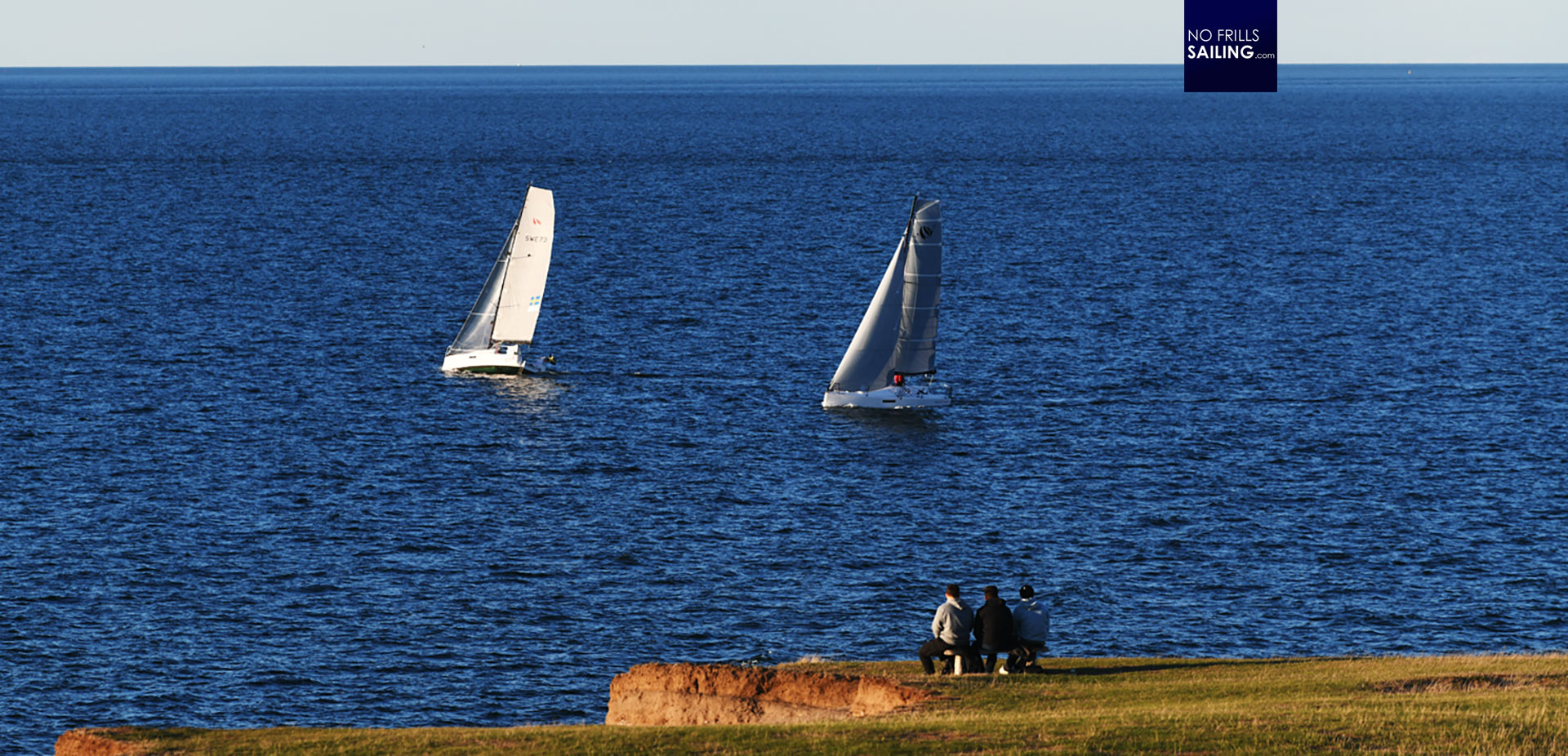 NO FRILLS SAILING.com | Lars Reisberg: "Of all the moments of the Silverrudder 2022, what are the most memorable details? What will remain in your head forever?"
Phil Sharp: "Oh the last hour of the race, that was by far the most crazy… It was directly downwind but the breeze just got exponentially lighter as we neared the finishing line in the foul tide. Groups of boats were running out of wind and parking up all over the place, throwing their anchors in and out!  However, because the First 36 is very light, I found you can sail high downwind angles and really keep the boat slipping along even in 3-4 knots of wind! In the last 30 minutes of the race I think I must have overtaken about 30 boats so that was very satisfying. It took my hands about a week to recover though after having to gybe every two minutes!"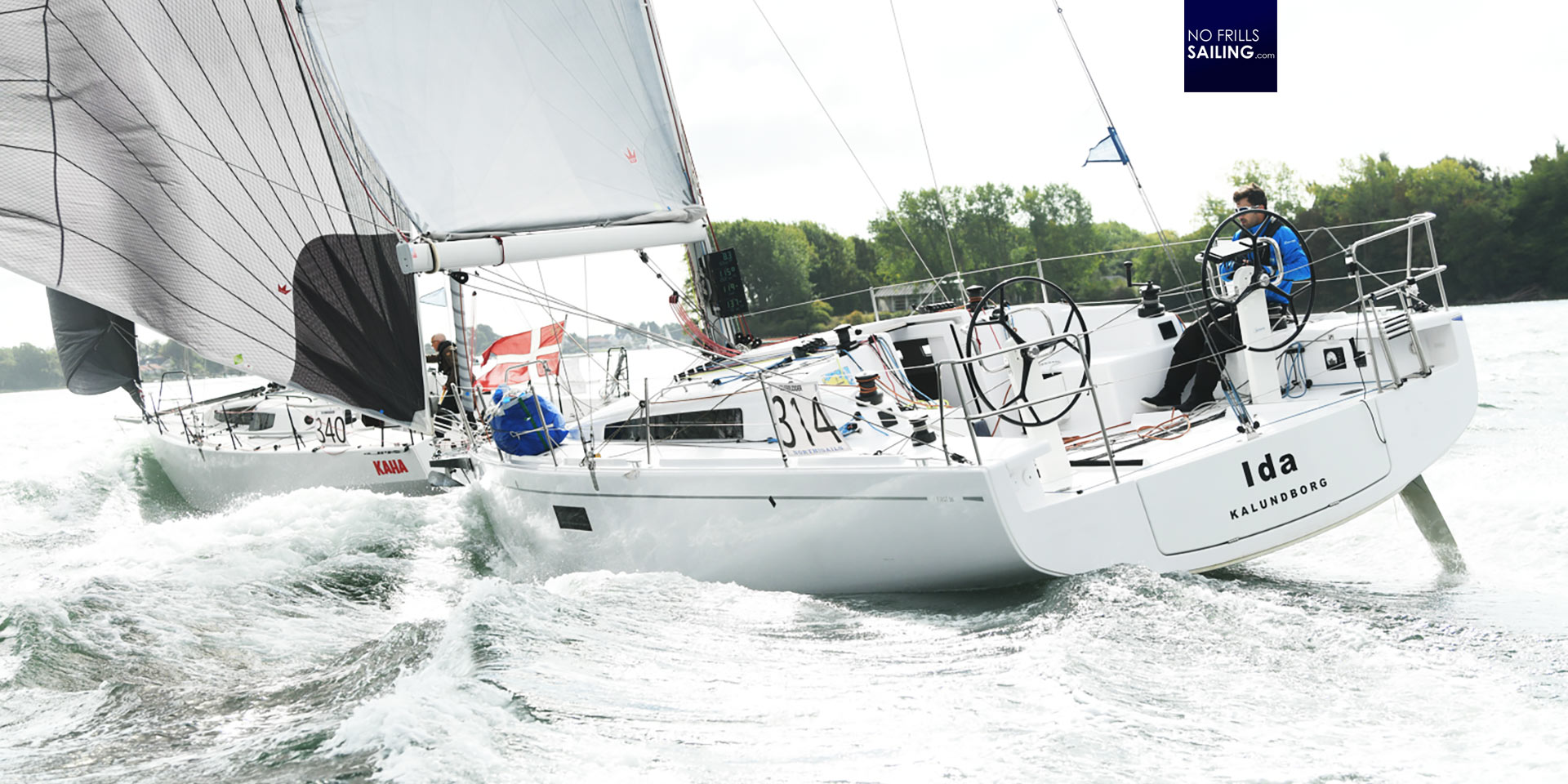 NO FRILLS SAILING.com | Lars Reisberg: "Will you continue to collaborate with the guys of Seascape to work on the boat?"
Phil Sharp: "Yes for sure! Although it is more of a hobby for me it is really fun to work with the Seascape team as they really hungry for feedback and are very open to trying new things, to keep advancing and refining their product. It will be a very successful boat and so to be a part of this process is very satisfying. Although they didn't seem keep on my idea to remove the floorboards and the bathing platform to reduce the weight, so that is work in progress …" (laughs hard)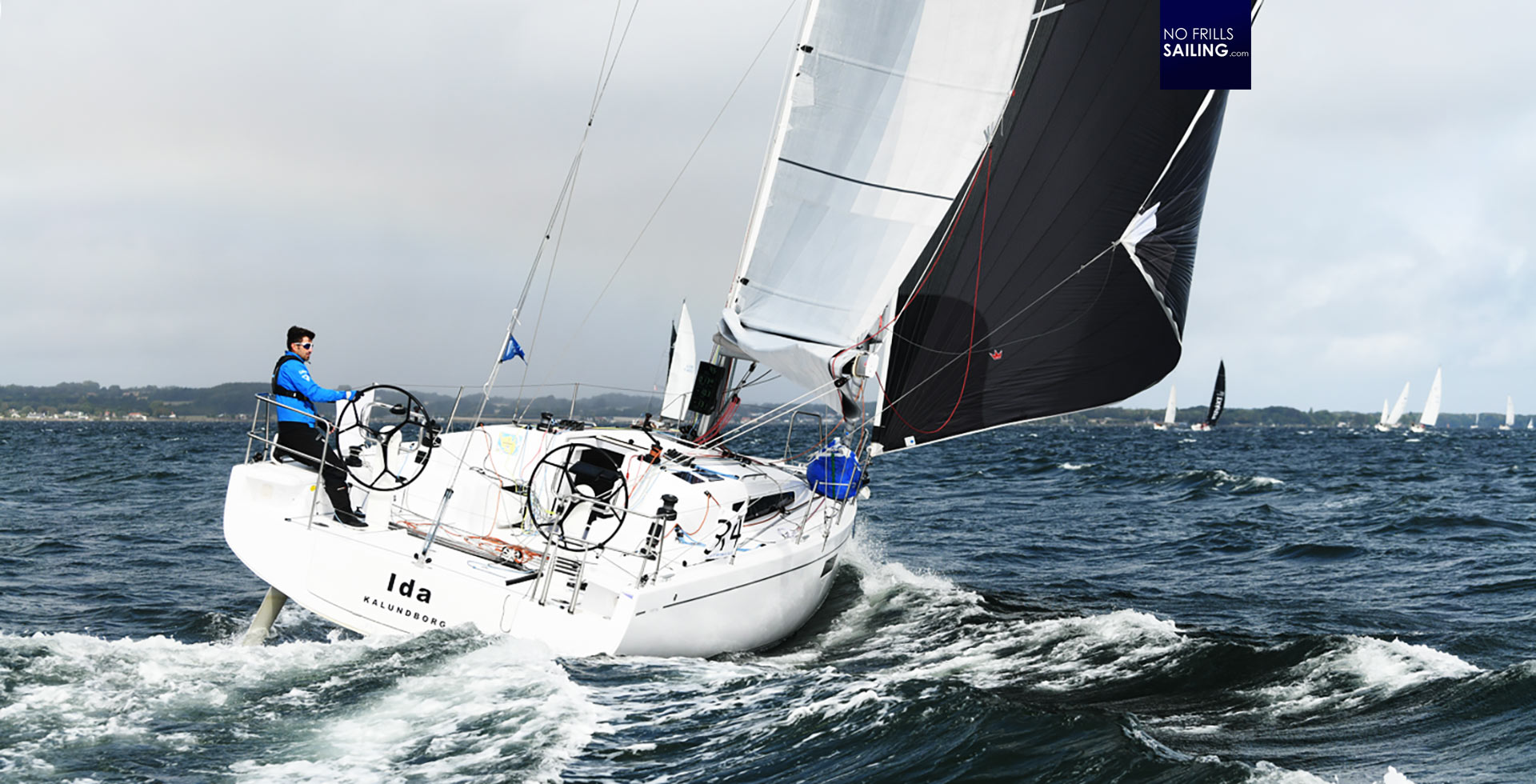 NO FRILLS SAILING.com | Lars Reisberg: "Well, there should be an SE-version of the boat, am I right? Maybe there you can convince the yard to throw out the platform … Phil, last not least, what are your next projects in sailing?"
Phil Sharp: "I am currently working to develop a hydrogen yacht! You may know, I have a business called Genevos that develops hydrogen fuel cell systems for all types of vessels in order to replace diesel with scalable clean power solutions. The advancement of green hydrogen is very exciting, this is the future fuel for the maritime sector and so we are working on some exiting demonstrator project to show its potential on many different types of vessels. Boating is fun but we need to be far more responsible to our environment when we head to the water, and so I am very passionate about helping the industry embrace technology to start decarbonizing and becoming sustainable."
Phil, thanks so much for this insight into your Silverrudder-Experience aboard the First 36! Very much appreciated!
Pictures with kind permission by Ana Sutej / Seascape
You might also like to read these related articles:
Andraz Mihelin on the new First 36 development
Seeing the First 36 for the first time
At the Seascape yard in Slovenia