I am flying to the Canary Islands now consecutively since 7 years and it´s always a big occasion for my kids. And myself of course, because coming to these Spanish islands of eternal spring especially during our Northern European winter months is a treat. After coming to Tenerife multiple times and falling in love with La Palma two years ago, it was Gran Canaria we chose for this year. This "small continent" dubbed island offers a lot, although a bit more dry than the mentioned islands, you can do an awful lot on Gran Canaria too. For example indulge yourself in the past times of the conquistadores, with Christopher Columbus not being one of the biggest, but among the very few firsts.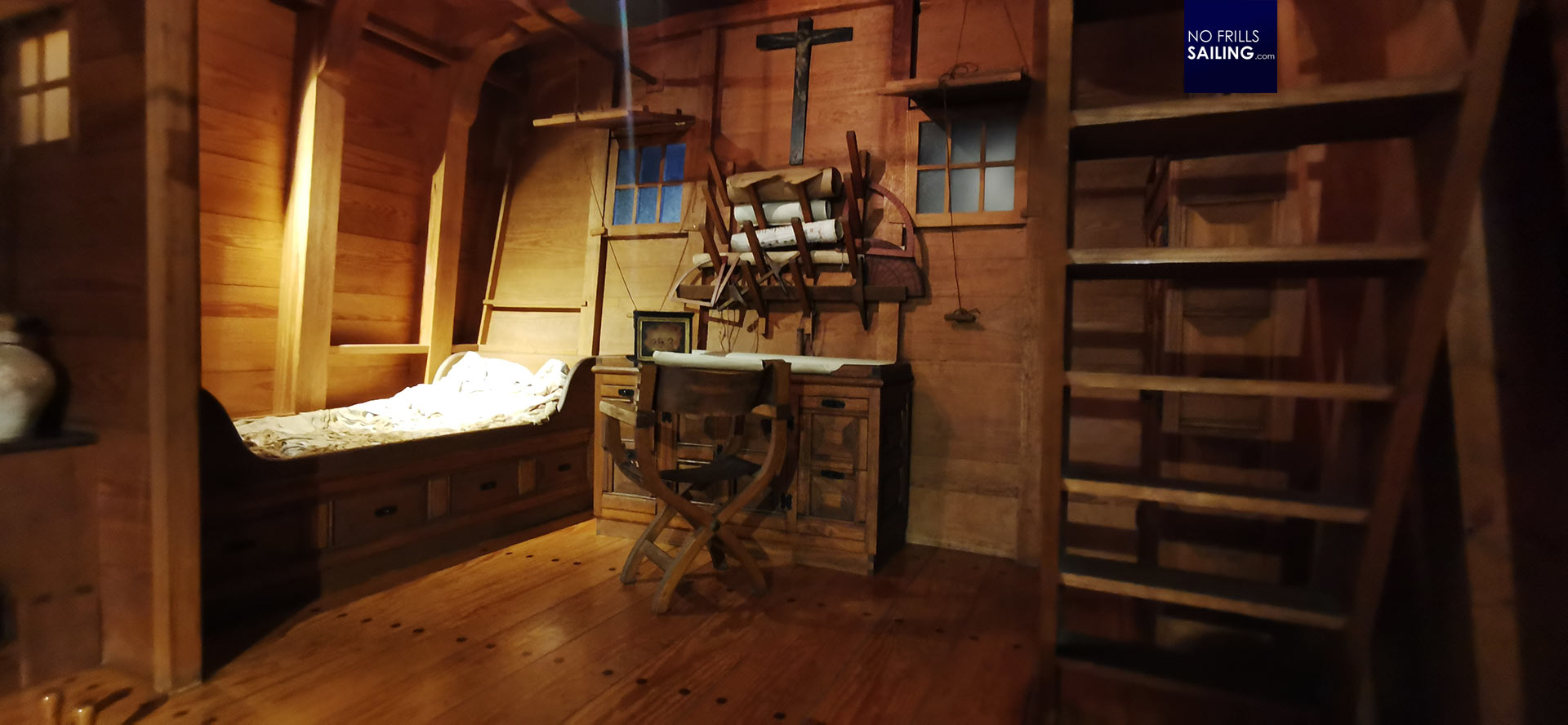 Casa de Colon in Las Palmas de Gran Canaria, the island´s capitol, is a must see and a perfect start for an island discovery tour. Situated in the historic center of the town, this museum small enough to be visited with kids but also big enough to make an immersive trip 500 years back in time possible. A big "Aaaahhh" and "Woooow" coming out of the mouths of my kids as hey find themselves standing in Columbus´ cabin down under the bridge of SANTA MARIA. Just the gentle movement of the Atlantic waves were missing … But let´s start at the beginning.
Welcome aboard of SANTA MARIA!
It is scientifically accurate to say that the Canary Islands were a safe station, a hub, for the Spanish sailors for embarking on their discovery journeys over the edge of the known world. There are hints that Columbus used Gran Canaria as such a port indeed. As the legend goes, he needed to stop here on his most famous first voyage to do some repairs on the ships of his fleet. Yet, proven facts or written documents aren´t available. Nevertheless, Gran Canarians are a kind of proud of this fact and decided to groom the legend. Casa de Colon is a what they made of it.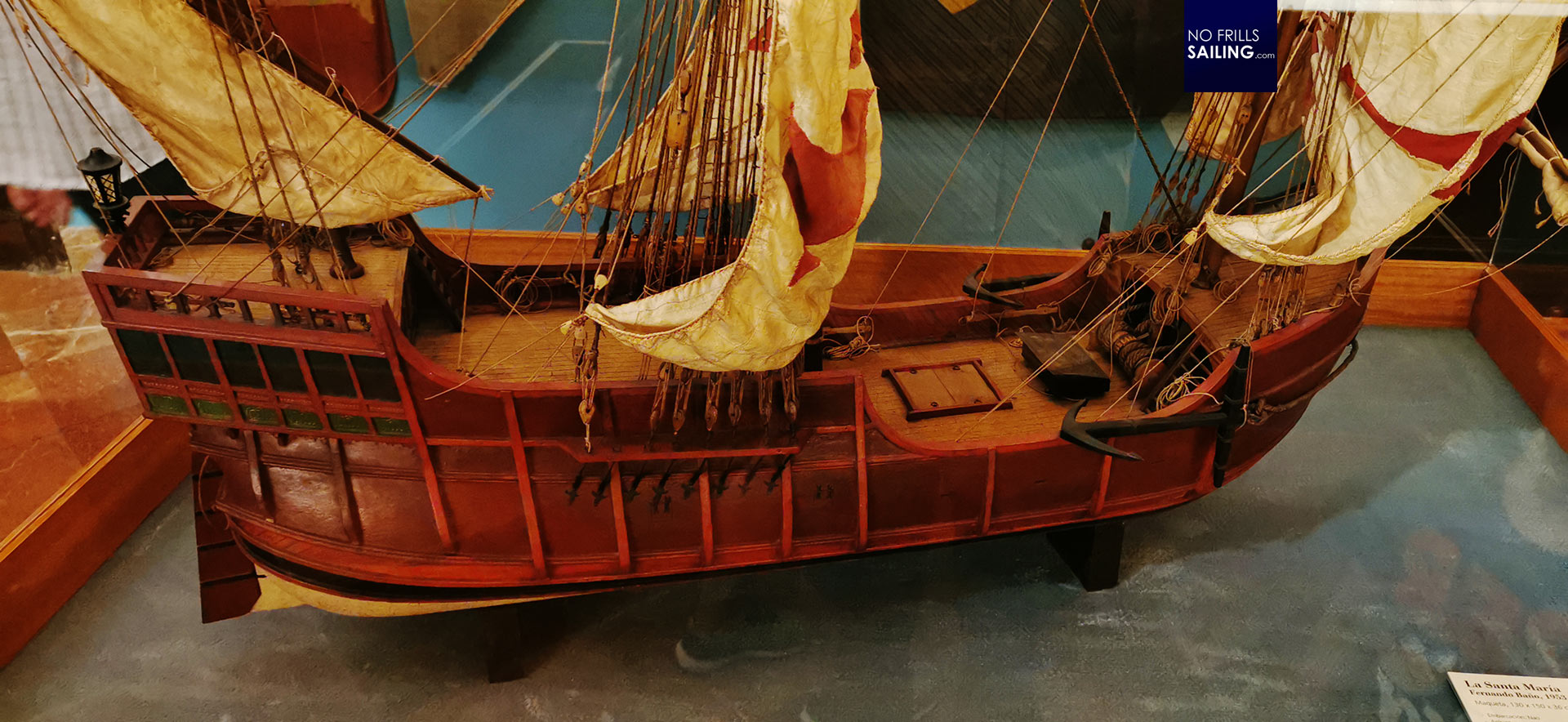 This former governmental building which house the local governor of the island is turned into a small museum about Columbus. He may have never been here in person but this doesn´t really matter: The 15 nicely and informative decorated rooms make it easy to simply accept and believe the idea that Columbus himself walked those history-soaked wooden floors. There are big accurate models of PINTA, NINA and SANTA MARIA, the already mentioned mock-up of the Captain´s cabin and large, picturesque and informative panels explaining the four voyages of the great seafarer.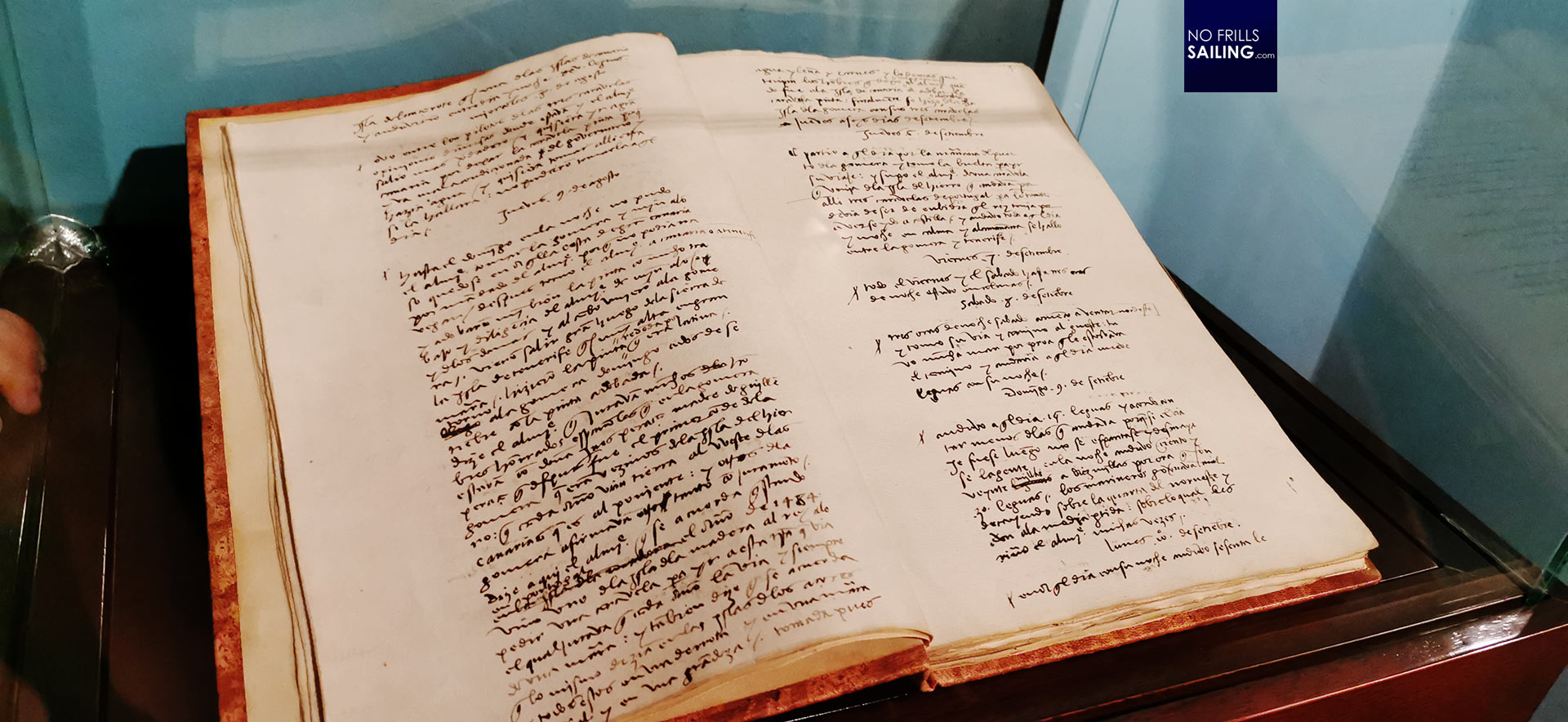 If the exhibited logbook of SANTA MARIA is the real one, a copy or just an old book with some unreadable handwriting, well, I don´t know, but the pure idea it might be the one of Columbus is so much joy, especially for kids who seemed to love this place. At least my boys got very active and fascinated, a booster for their imagination and surely a rich source for knowledge.
A house, breathing history (or not)
So, in the end it doesn´t really matter if this place ever saw the real Columbus meeting in the luxurious atrium to discuss matters of his fleet with the gouvernor. This house and the wonderfully decorated rooms breathes history and could easily stand for its own. Away from the smog and the hustle of a modern day capital city, Casa de Colon is an island of calmness, a wonderful nullification for a stressed-out continental European.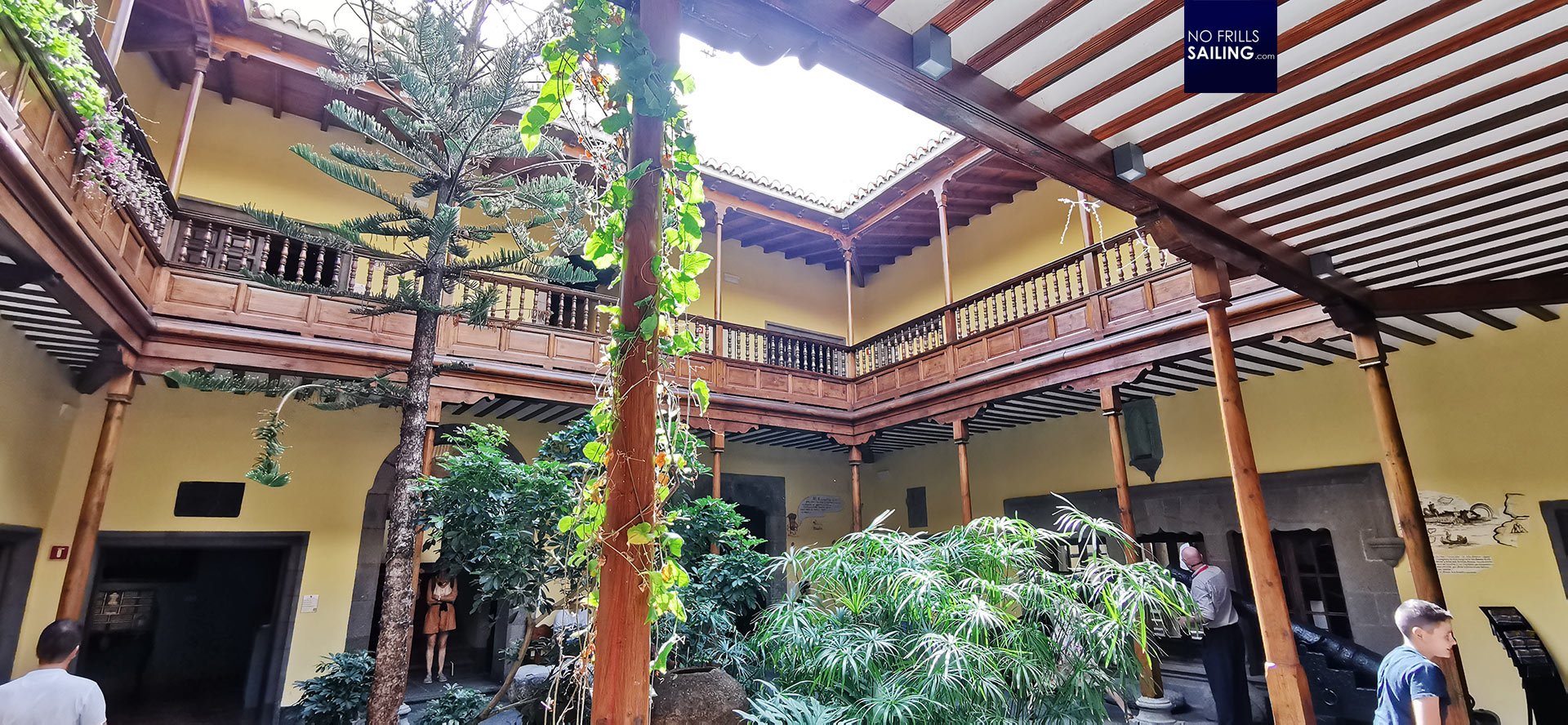 Inside the atrium the visitor is greeted by a loud screeching noise: Two gorgeous parrots swagger around. Instantly, a "Caribbean feeling" is instilled, the palm trees and flatsedge plants inside the atrium make for a nice, lush atmosphere. From here, one may roam about and discover the two stories of the house.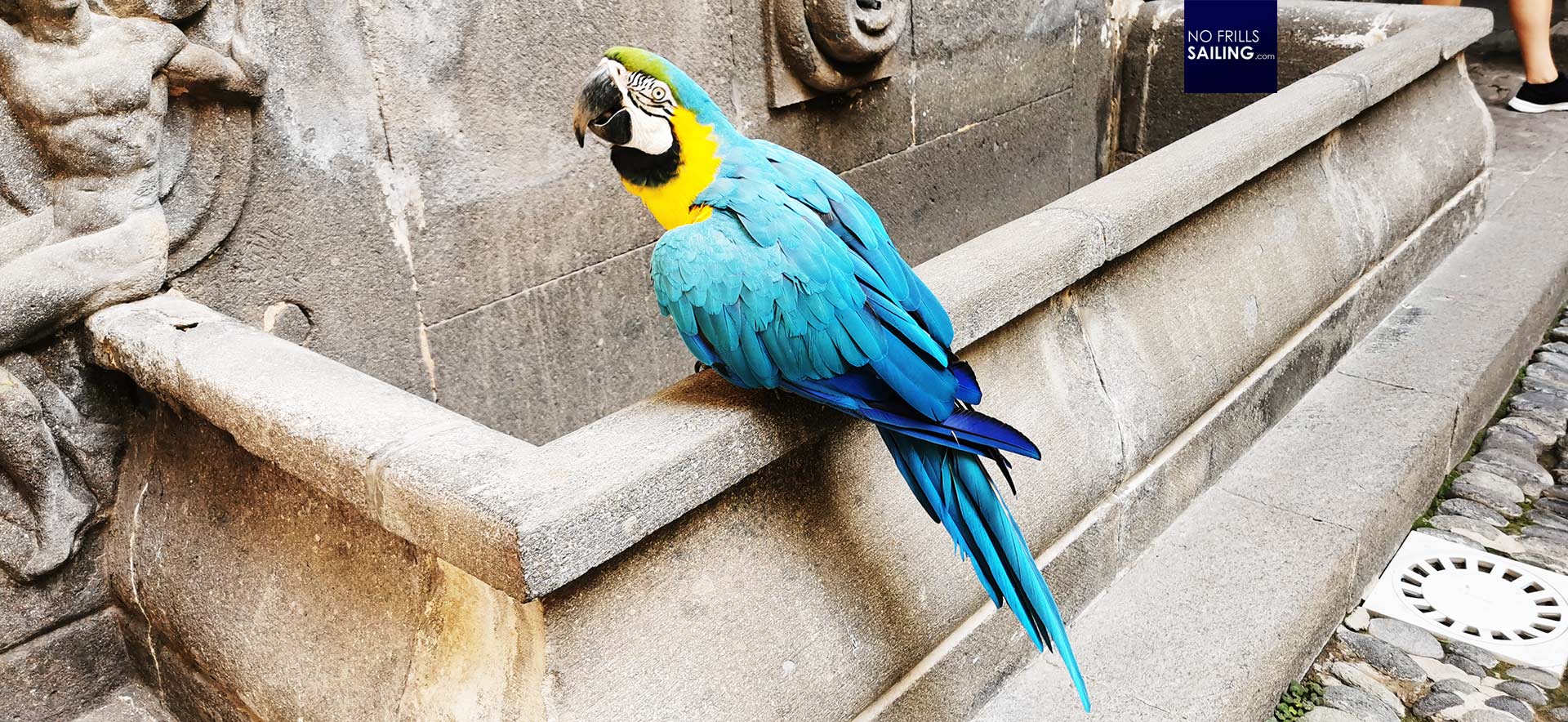 Which in itself is a great place to see. The grand pan ceiling is a masterpiece of wooden craftsmanship. A magnificent showcase of the capabilities of humans, half a century old. It is an art exhibition in itself. It´s also the small nice details, like doors being at least 30 to 40 centimeters too small for modern day people like us: My kids wondered how small people have been back in the day.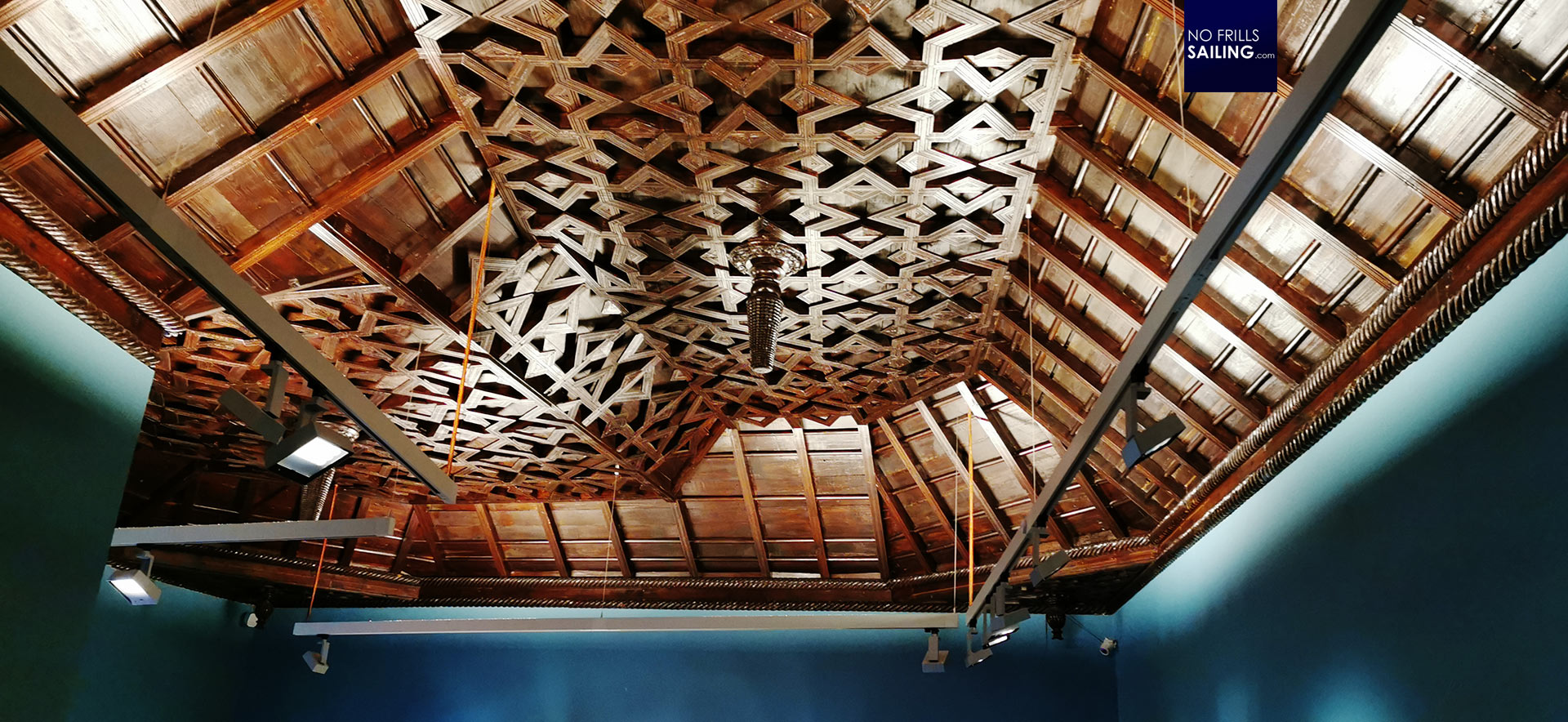 The entry fee is some 6 or 5 Euros for adults, kids are for free, which is nothing compared to the big eyes my sons had all the time, discovering the details of a wooden sailship of the great Columbus times, some artifacts of the conquistadore´s age, like weapons, swords and even big ship´s cannons. One and a half hours of well invested time, money well-spent.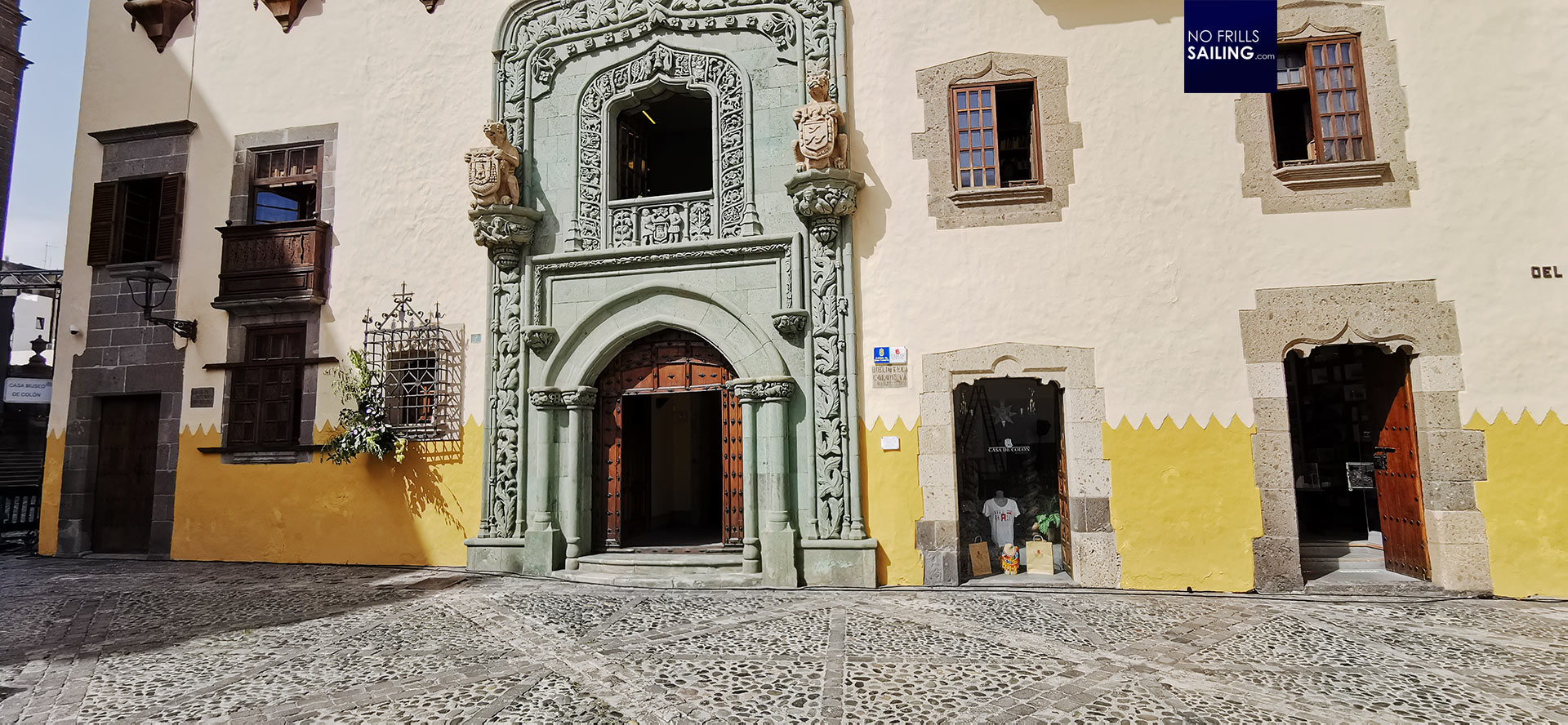 So, as an excursion hint, Casa de Colon should definitely be on your list if you happen to come to Gran Canaria some day. A nice place to get informed and immersed in the age of discoveries and a starting point for a full tour of Las Palmas and the island itself.
You might find as well interesting:
Getting kids excited for sailing
Sailing Tenerife
Stellar navigation for kids