Now with armchair sailing season approaching and only a few occasions of real sailing ahead I am happy being appointed again as skipper taking part in the 2023 edition of "Pelorus Jack Ocean Trophy" as the organizers notified me a few days ago. In this, I am absolutely looking forward to one week of sailing with dear friends and befriended skippers, of getting to make some new ones and especially returning to the Aegean again.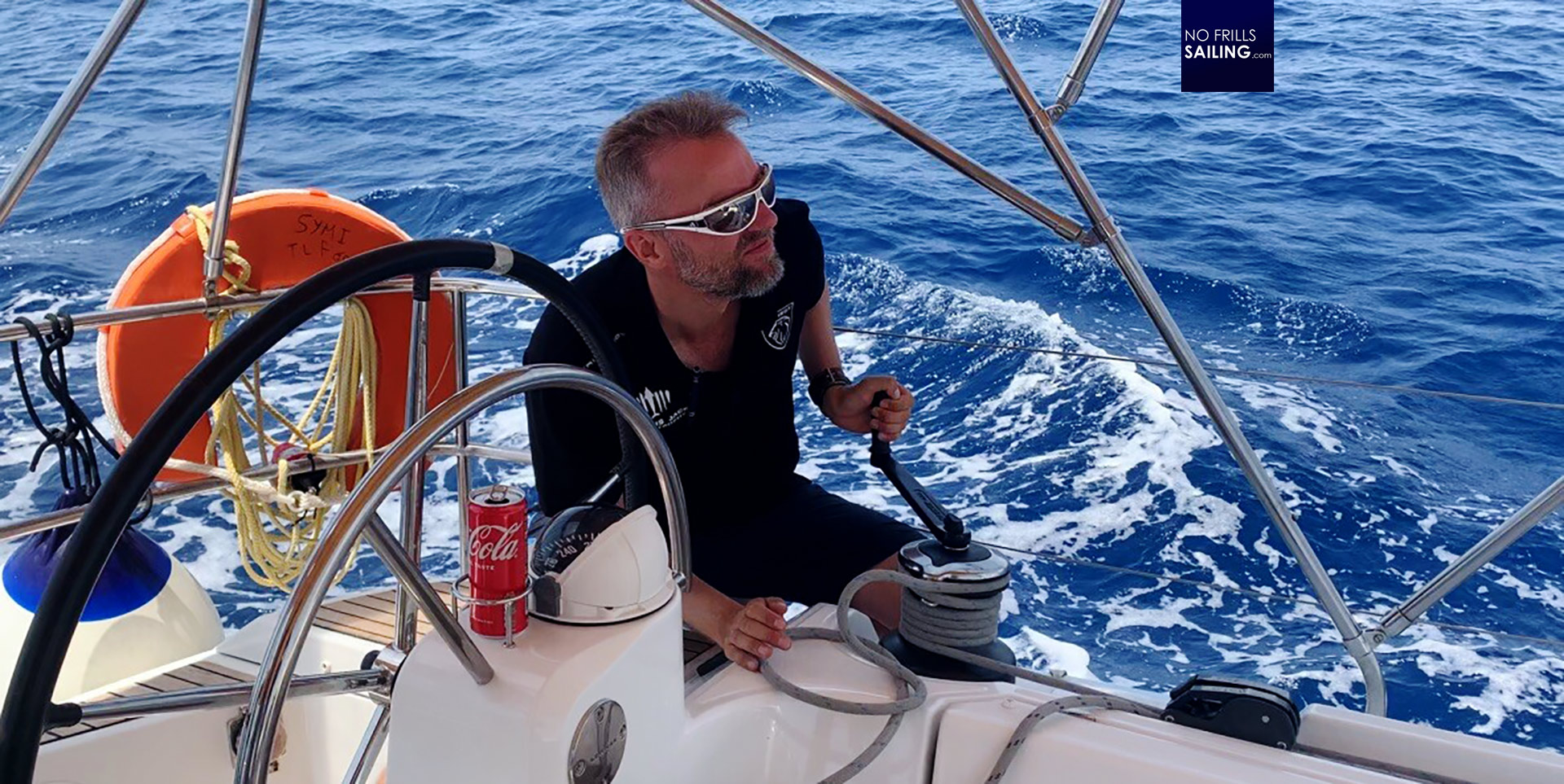 It is an honor and very exciting that the organizers keep on appointing me as a skipper. The "Pelorus Jack Ocean Trophy", formally known as "Rose of Charity" and "Jose Carreras Sailing Cup" is a big sailing event bringing together the PR-power of a German all-star team of TV- and movie actors who do a competitive sailboat-race, heavily covered by the German media, to raise awareness for a specific topic of public interest. Mostly these are environmental issues of course.
A different task
Last time I´ve had the pleasure to command one of two sailboats not crewed by actors but by a selection of car-dealers. This is because one of the main sponsors, or the main sponsor, I shall call it, was French carmaker Peugeot. The company awarded the best German car-dealers with a place aboard the sailboats. I liked it quite much as media attention wasn´t that much focused on our boat and thus it was a bit more of a lush atmosphere. Well, this time it´s different …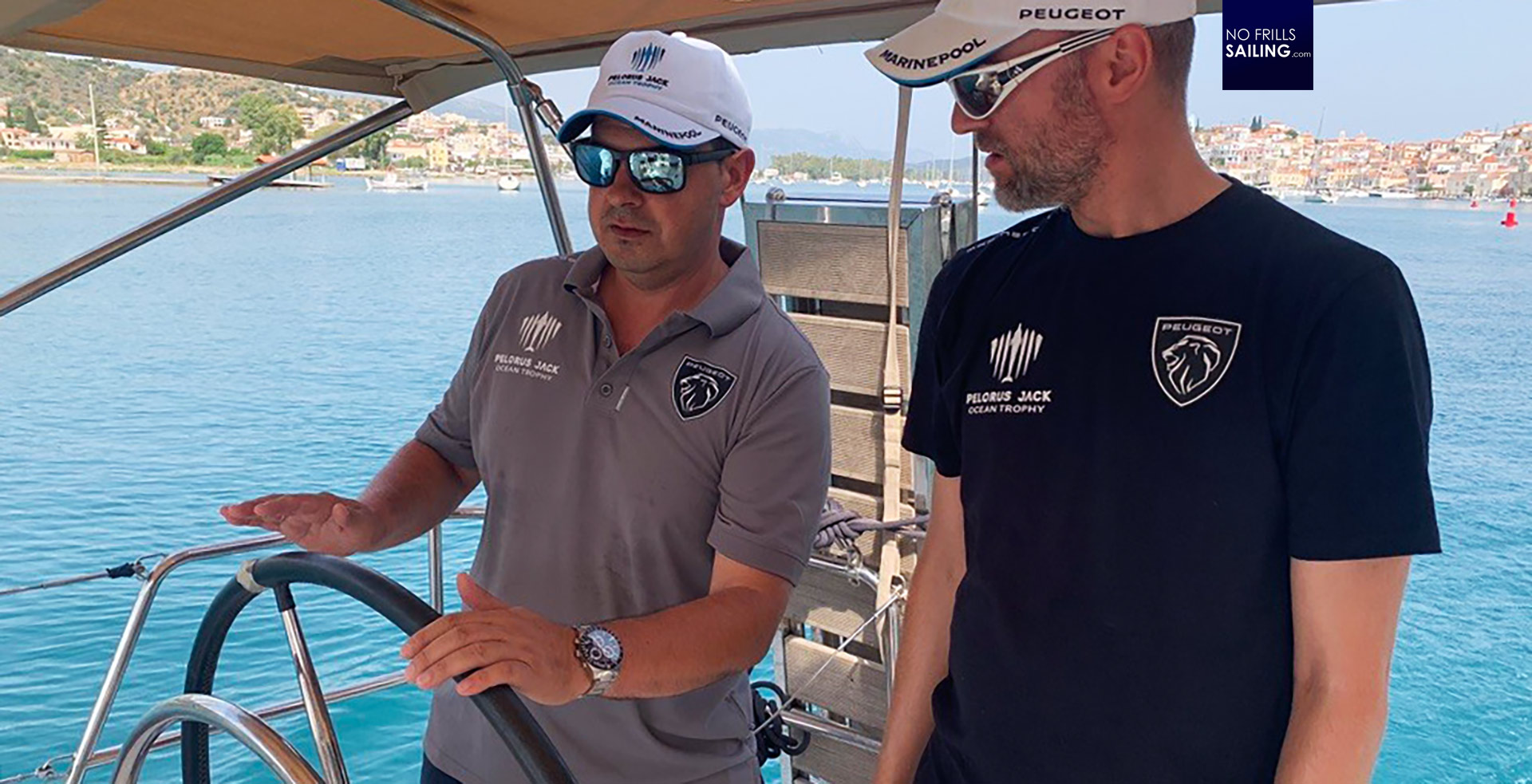 When I received the call from the organizer he told me that this time my function would be a different one. I will be skippering the media boat carrying some of the camera guys and the drone pilots: "We need a Captain with an eye for a good perspective, somebody who can read the surrounding and the situation in the race to place the boat where our guys can shoot the best pictures.", he said. Well, apparently, this new function is a nod to my visual capabilities and my "nose" for a good story, I guess. I am humble.
A different boat
But every good news must be accompanied by some not so good news. As it appears and it´s absolutely logical that camera-men need a stable and calm platform from which they can shoot their pictures and films. Thus, this time, sadly, I won´t sail a monohull but a catamaran. Although Beneteau is one of the sponsors and we do have Excess cats in our line-up, charter fleet partner Istion Yachting cannot provide an Excess, which is a pity. "You may choose between a Lagoon 42 and Bali", they said. Well …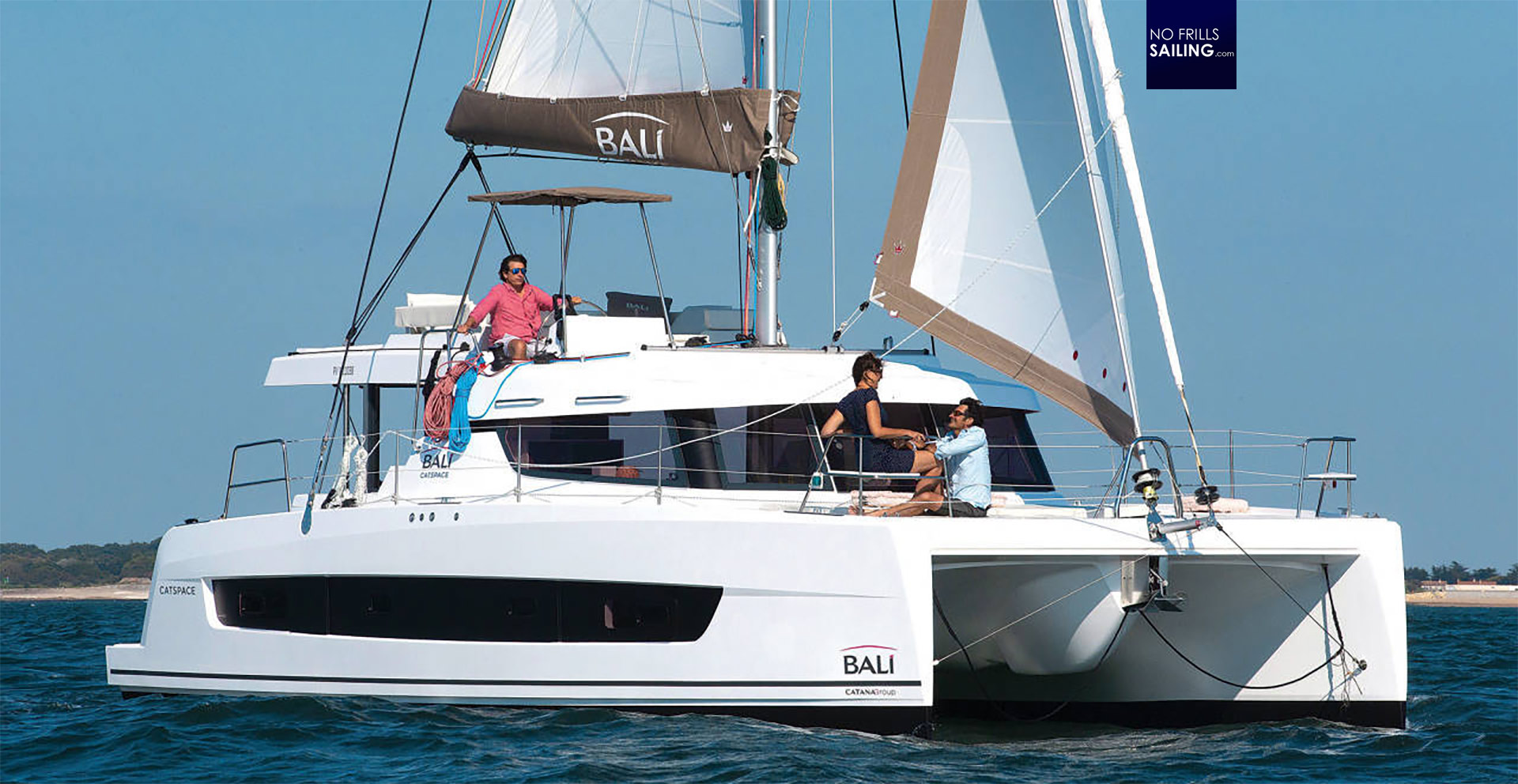 I decided to opt for the Bali Catspace. I know Lagoon as this is also a Beneteau-brand and there is not so much in to learn for me here, but being able to study a Bali catamaran will prove very useful: One week of intensive sailing on this catamaran will add a significant portion of knowledge and experience for selling our Excess cats and being able to talk about differences not just by catalogue-knowledge but by my own experience.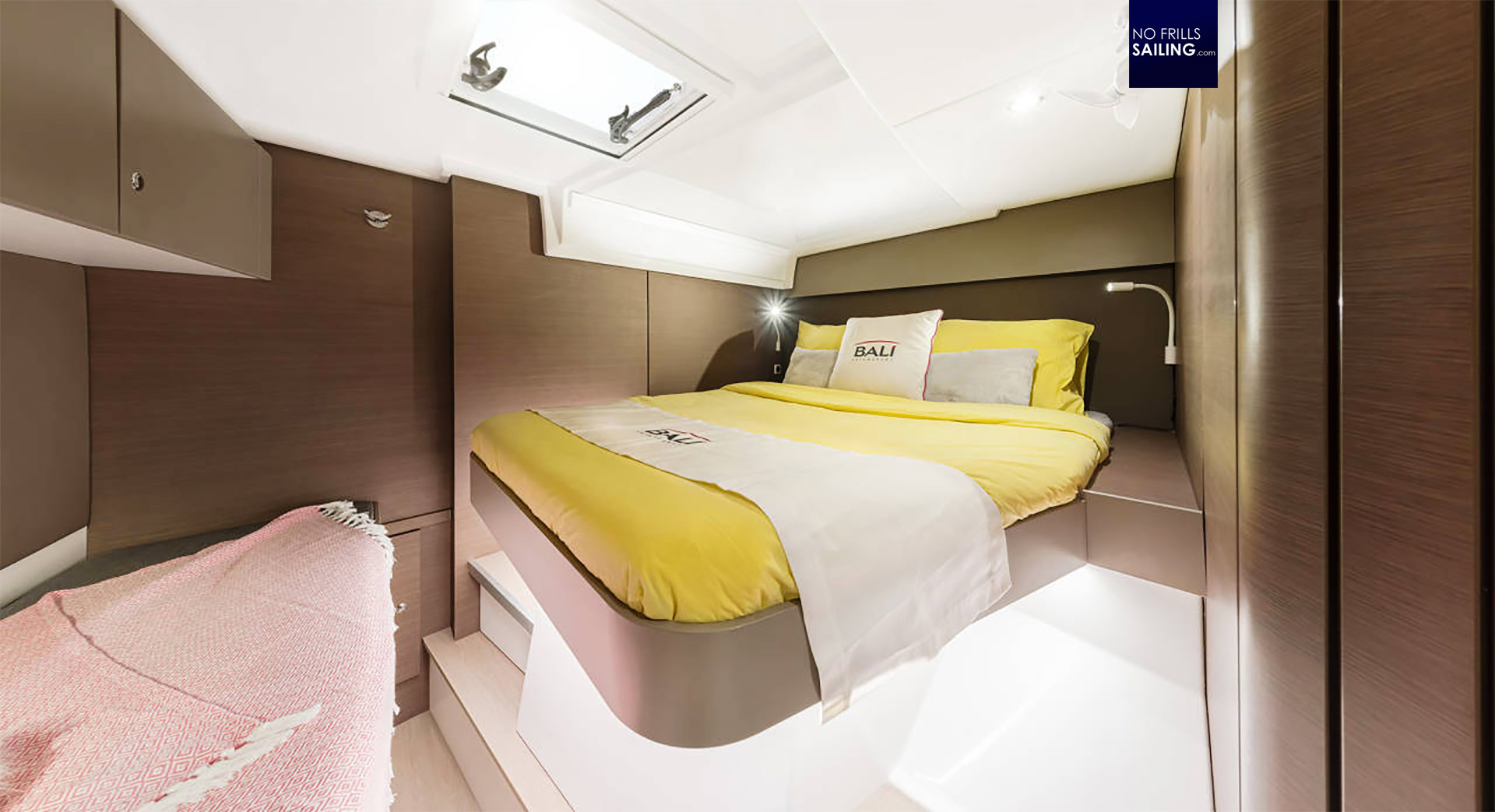 I must say that, the more I think about it, the more I like the idea of not really participating as a contender in the race. This frees me at least partially from the stressful  responsibilities of a Captain who must form a functioning and hopefully competitive crew out of landlubbers who – in the best case – have not been on a sailboat ever before. I know already most of the guys I will be driving around in our flat on the water and I am absolutely looking forward to it.
The annual dose of Greece
Mostly because the race will again return to the Aegean waters. This will be the third visit to Greece by boat for me and although I guess we will be visiting the usual suspects like Hydra, Poros or Epidauros, it is something that is so soothing, so delicious, so delightful that I can´t wait for the calendar to show "May 2023". Not to mention the great friendly people of Greece, our beloved race crew around legendary Kostas and – of course – my daily delivery of the unbeatable Greek Salad.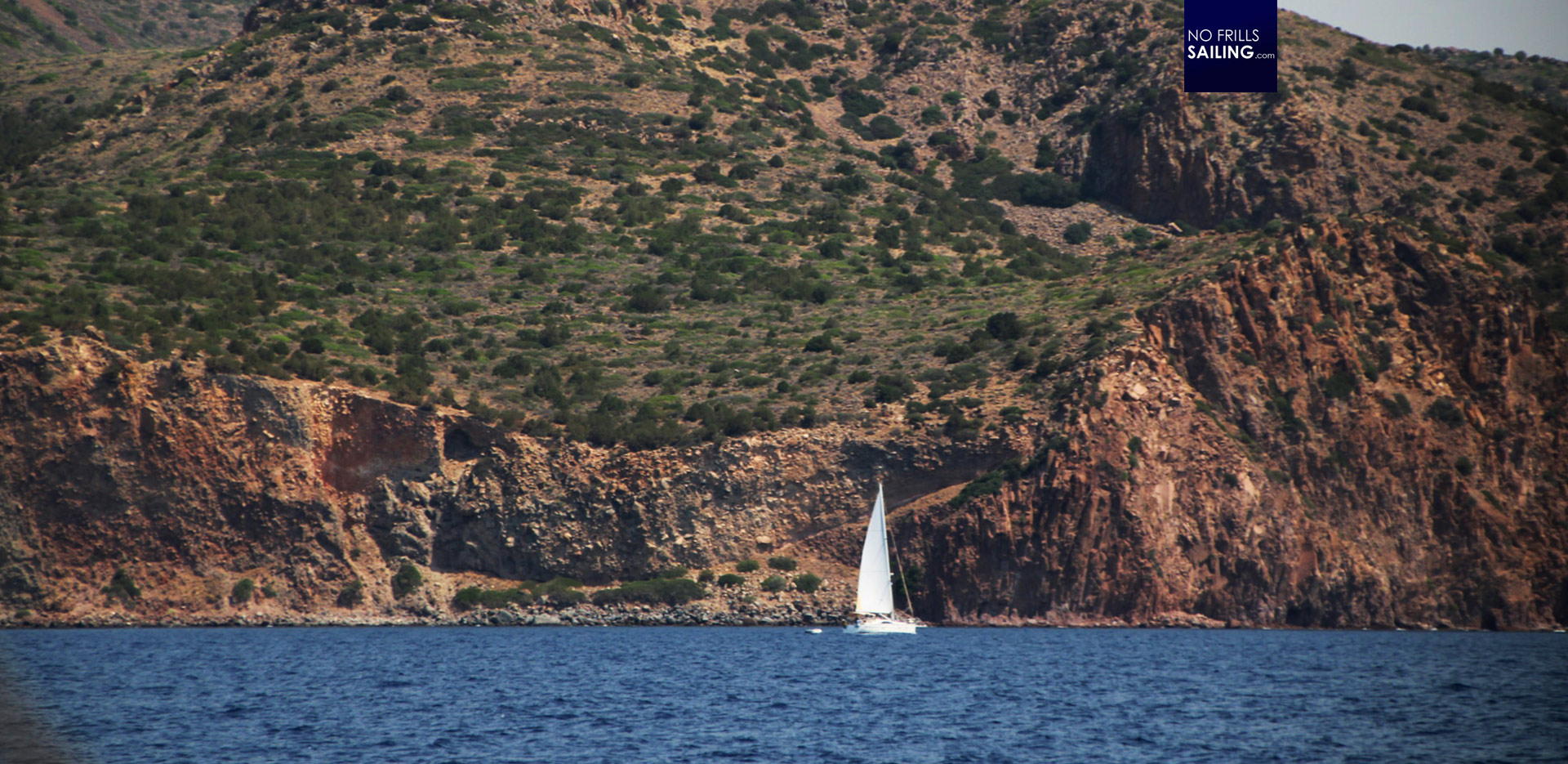 So, the second highlight of 2023 is set: With my own new boat due for arrival in June, one month later, the "Pelorus Jack Ocean Trophy 2023" will certainly be a great occasion again. Catamaran sailing and improving my cat-maneuvering capabilities, another new perspective on seamanship and, above all, lots of fun, an exciting race and a cool week with old and new friends. Looking so much forward!
Related articles which may also be of interest:
The Pelorus Jack Ocean Trophy 2022: Half a race
How to tackle your first regatta