Kraken Yachts is around for several years now with a really compelling concept: No less and nor more than the best and safest blue water oceangoing sailing yachts is offered, as they say. Competing against the big brand´s names like Oyster and such, Kraken Yachts have made themselves quite a reputation for making not only beautiful and highly customizable boats for the real big trip, but also to manufacture yachts that stay true to a classic long haul-sailing idea, 100 per cent, no compromise.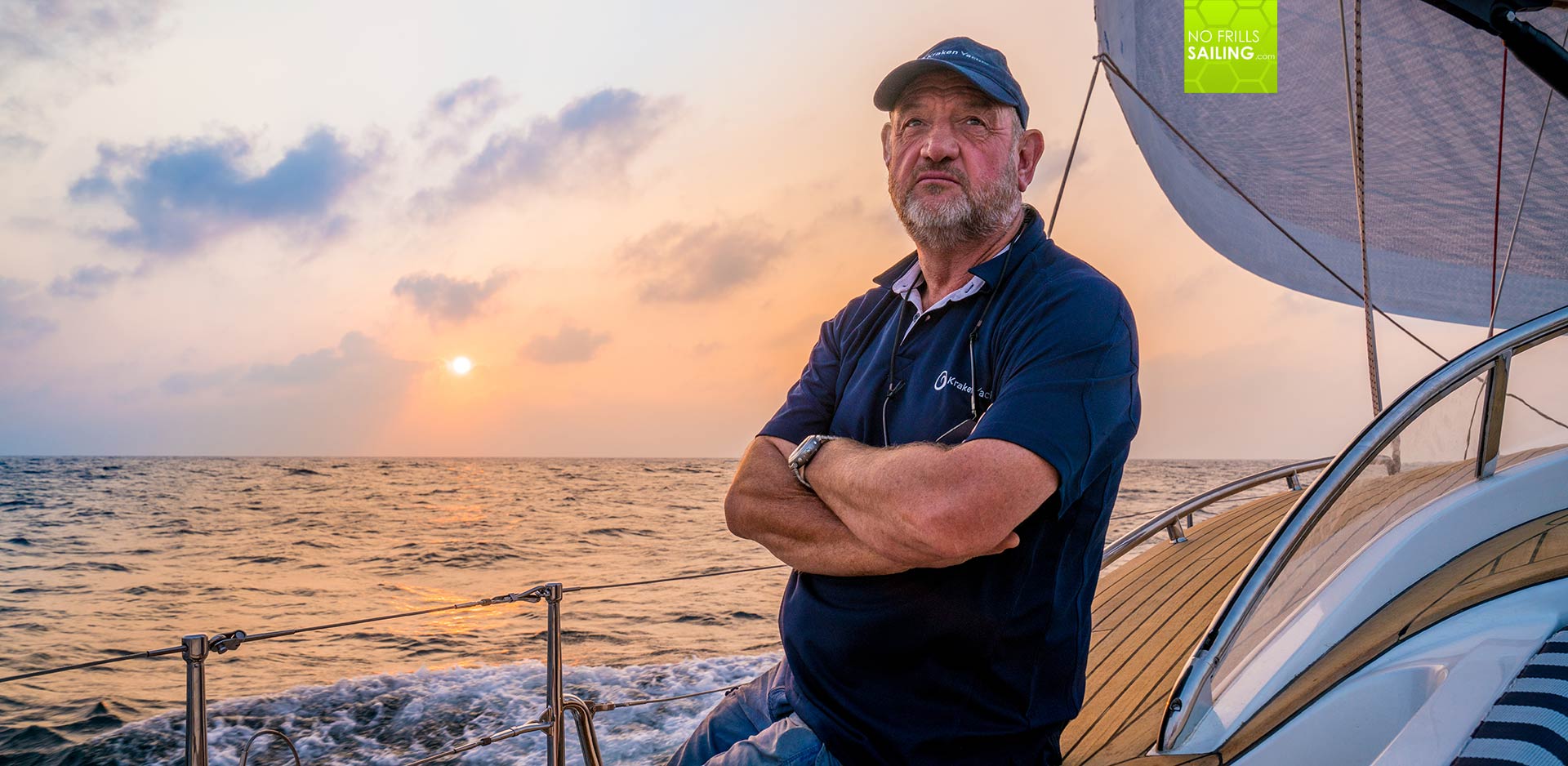 Even though the Team around founder and CEO Dick Beaumont is very busy these days to get their second production facility in Turkey up and ready to meet the increasing demand for their products, I am happy that he found a little time to discuss some of my questions. Kraken Yachts advertise two distinct safety features, the "Zero Keel" and the "Alpha Rudder", which are standard and deciding details on their boats – but not to be found on any other yacht in any other brand elsewhere in the world. That was an interesting detail to ask some questions about and here´s what it was like.
Talking to Dick Beaumont of Kraken Yachts
Lars Reisberg | NO FRILLS SAILING.com: "Dick, first of all, as I understand it, you haven´t been planning to be the founder of a new boat brand in the first place but kind of have been "forced" to do it as you couldn´t find a boat that suited your safety demands. Can you tell the short story of how the Kraken-idea has been born?"
Dick Beaumont | Kraken Yachts: "As my family grew, I felt the need to upgrade from my Tayana 58 MOONSHADOW, so I started to research modern blue water yacht builders. As I researched further, I found that no builder would tick all the boxes that I think are mandatory for a world cruising yacht. I also discovered a trend in the industry to move away from tried and tested blue water features such as an integral keel, skeg-hung rudder and a solid hull specification, in favour of cheaper or faster options. I decided to build my own yacht and eventually honed the design with yacht designer, Kevin Dibley, for the Kraken 66 WHITE DRAGON. Once word and the design got out, I started to get people asking me if I would consider designing smaller sized yachts with the same bullet proof blue water design. To cut a long story short, we decided to start Kraken Yachts and the Kraken 50 and 58 were born to partner the Kraken 66 in our range."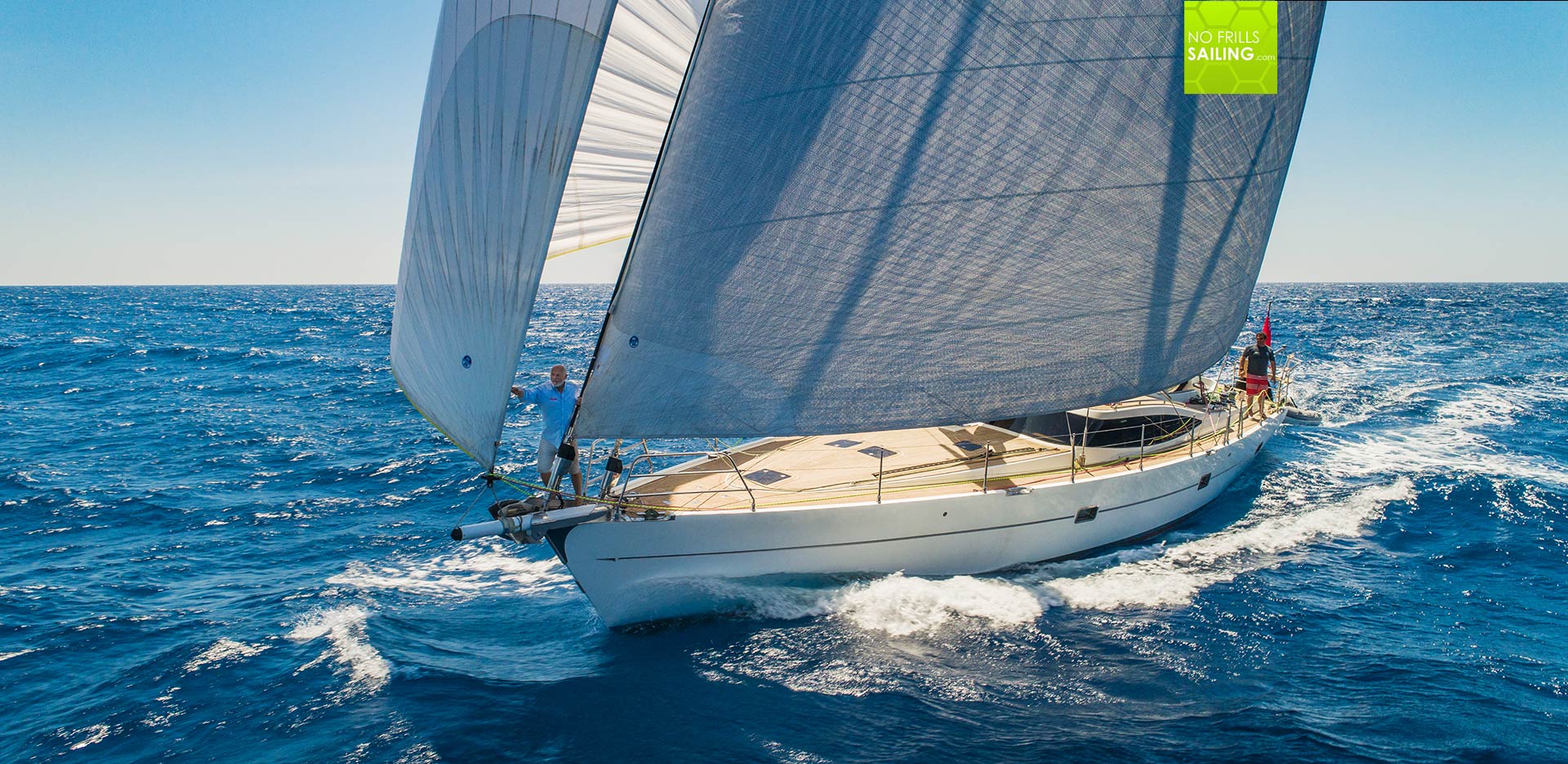 NO FRILLS SAILING.com: "Do you have proven numbers of keel losses or fatal damages in the keel area of pleasure craft? I must say, I only have the "big" names like CHEEKY RAFIKI or PAULINA STAR 3 in mind, but how probable is it really to damage or even lose the keel for a yacht?"
Dick Beaumont | Kraken Yachts: "Well, we will never really know how many yachts have suffered keel failure as it is such a catastrophic failure to sustain on a yacht. In reality, the yacht will sink extremely quickly which presents a difficult situation to find the yacht, even if we know the accident has taken place. We did however run an article in Ocean Sailor Magazine regarding keel failure. We provide a list from World Sailing including at least 90 yachts which suffered keel failure, however, Simon Forbes, offshore technical manager for World Sailing, told us the list is certainly not comprehensive and includes mainly high-profile incidents."
NO FRILLS SAILING.com: "The Kraken yacht comes with two very distinct features which sets it apart from every other boat currently available: "Zero Keel" and the "Alpha Rudder" – what are these in short?"
Dick Beaumont | Kraken Yachts: "The Zero Keel is an integral part of the hull with a lead torpedo incapsulated within it, at the time of layup. This makes it both incredibly strong and creates a very low center of gravity. Unlike more traditional integrated keels however, it benefits from modern design thinking and is therefore also very hydrodynamically efficient. The Alpha Rudder features a full depth skeg which is internally supported by a full-length stainless-steel matrix. This means that, like the keel the skeg is incredibly robust and is an integral part of the hull. The rudder itself is supported by three bearings, the top one of which, can be serviced or changed whilst at sea.  Apart from the obvious advantage of added security, directional stability is also improved, which of course is a huge asset to a long-range cruising boat."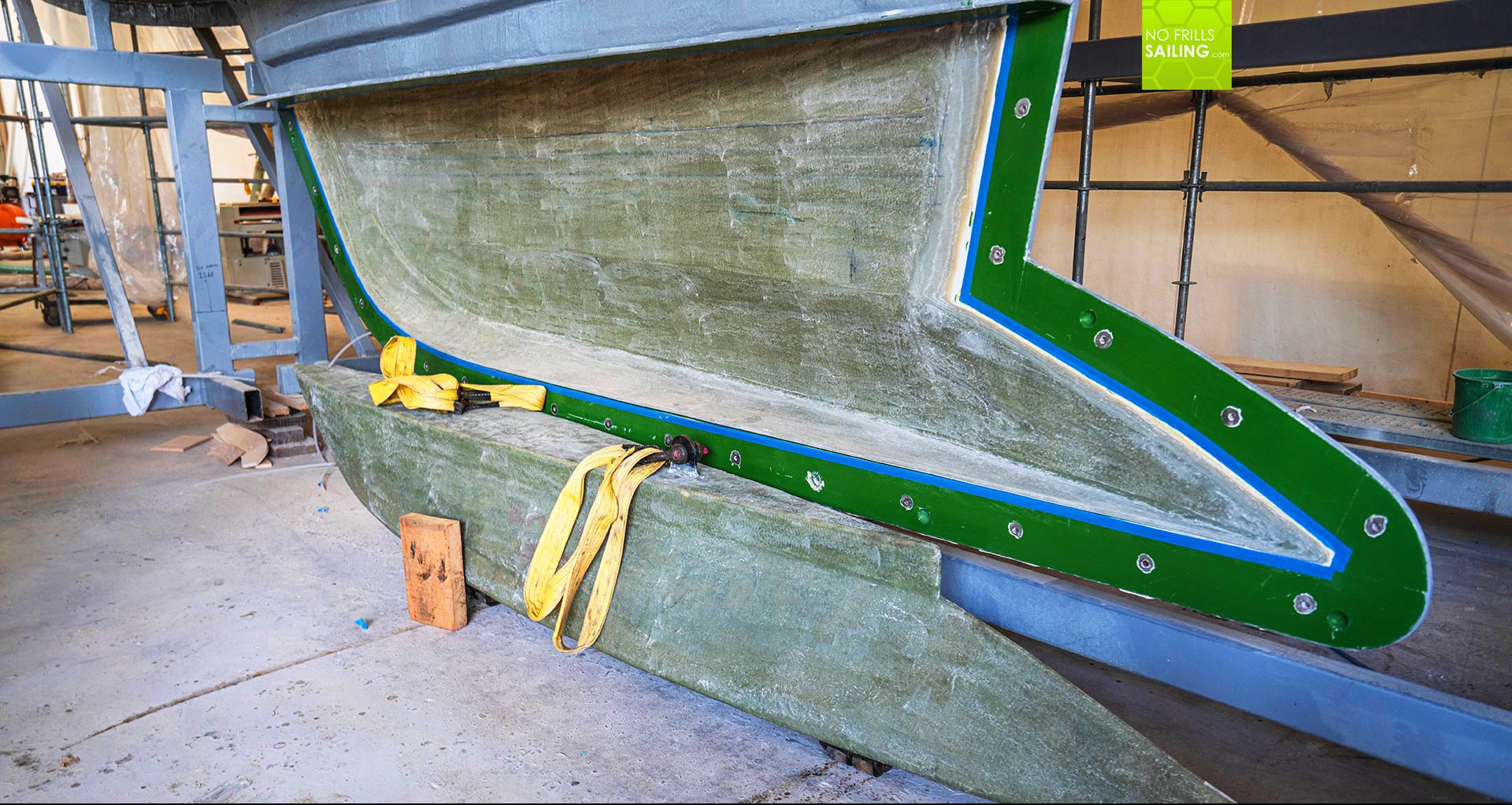 NO FRILLS SAILING.com: "How is the integrated keel of a Kraken made, building-wise?"
Dick Beaumont | Kraken Yachts: "When we developed the Zero Keel, a large amount of time went into designing the engineering which would be used to build it. We decided to go for a split mould on the Keel. This allows us to fully laminate both the section which is part of the hull mould and the split section prior to inserting our 6.5 tons of lead ballast. Once the lead is in place, we close the mould and start laminating from above in the keel sump. Once the boat is released from the mould, there is minor lamination around the seam and we are left with the only integral keel in the world which includes an integrated lead ballast bulb."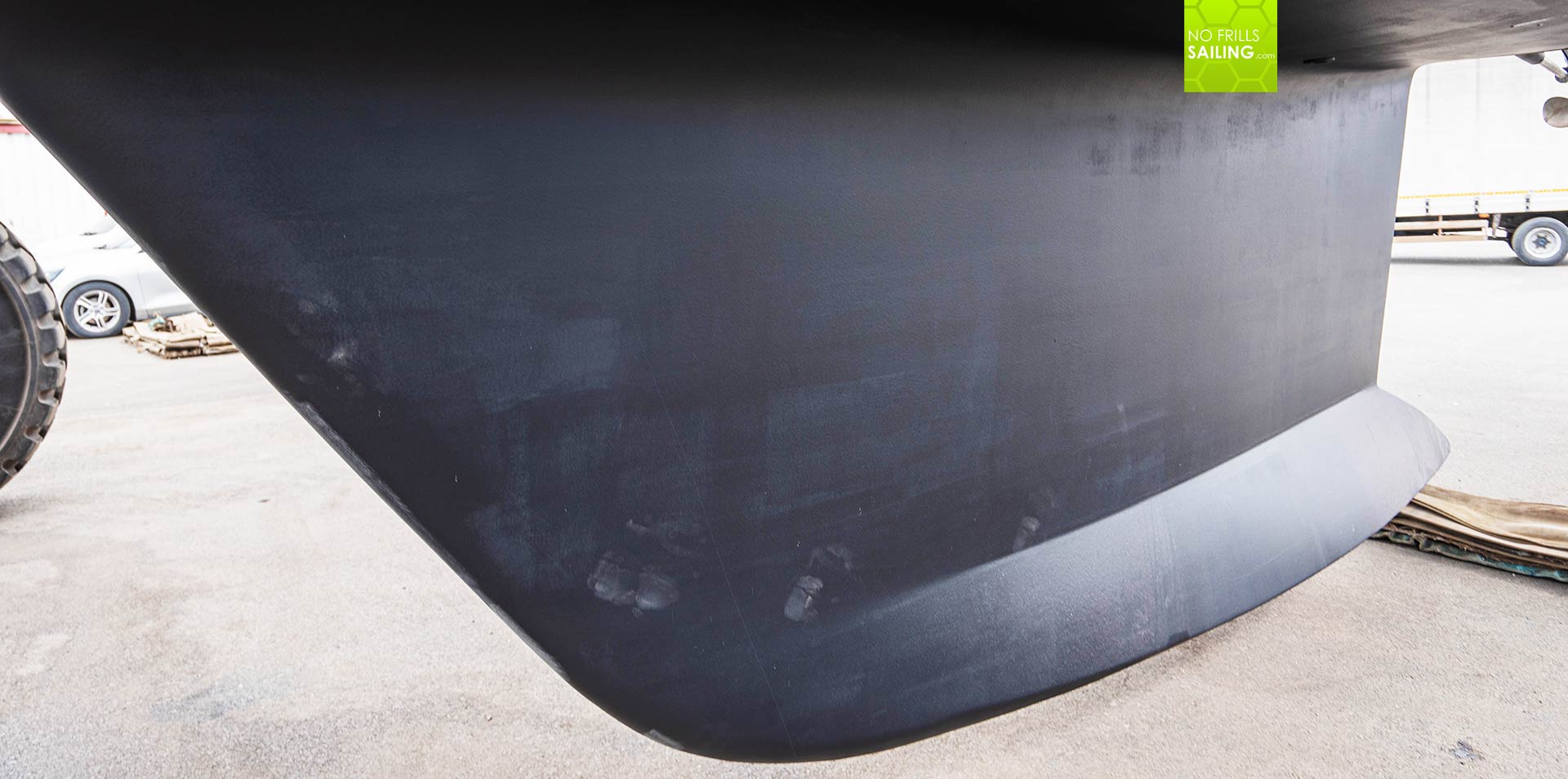 NO FRILLS SAILING.com: "So the advantage of a Zero Keel over a classic long keeled-boat is also to have a modern hull shape including a hydrodynamically optimized shape of the appendages, right?"
Dick Beaumont | Kraken Yachts: "Our Zero Keel really is the best of both worlds as it provides a fully integrated keel with structural frames extending deep into the keel sump allowing keel and rig loads to be distributed throughout the hull. It also provides a lead bulb which not only keeps the centre of gravity as low as possible, but the hydrodynamic shape also increases performance and decreases leeway. Traditional integrated fin keels, such as the keel on my old TAYANA, do not provide these advantages as they must stack the lead ballast up through the keel and the bottom of the keel lacks the hydrodynamic bulb."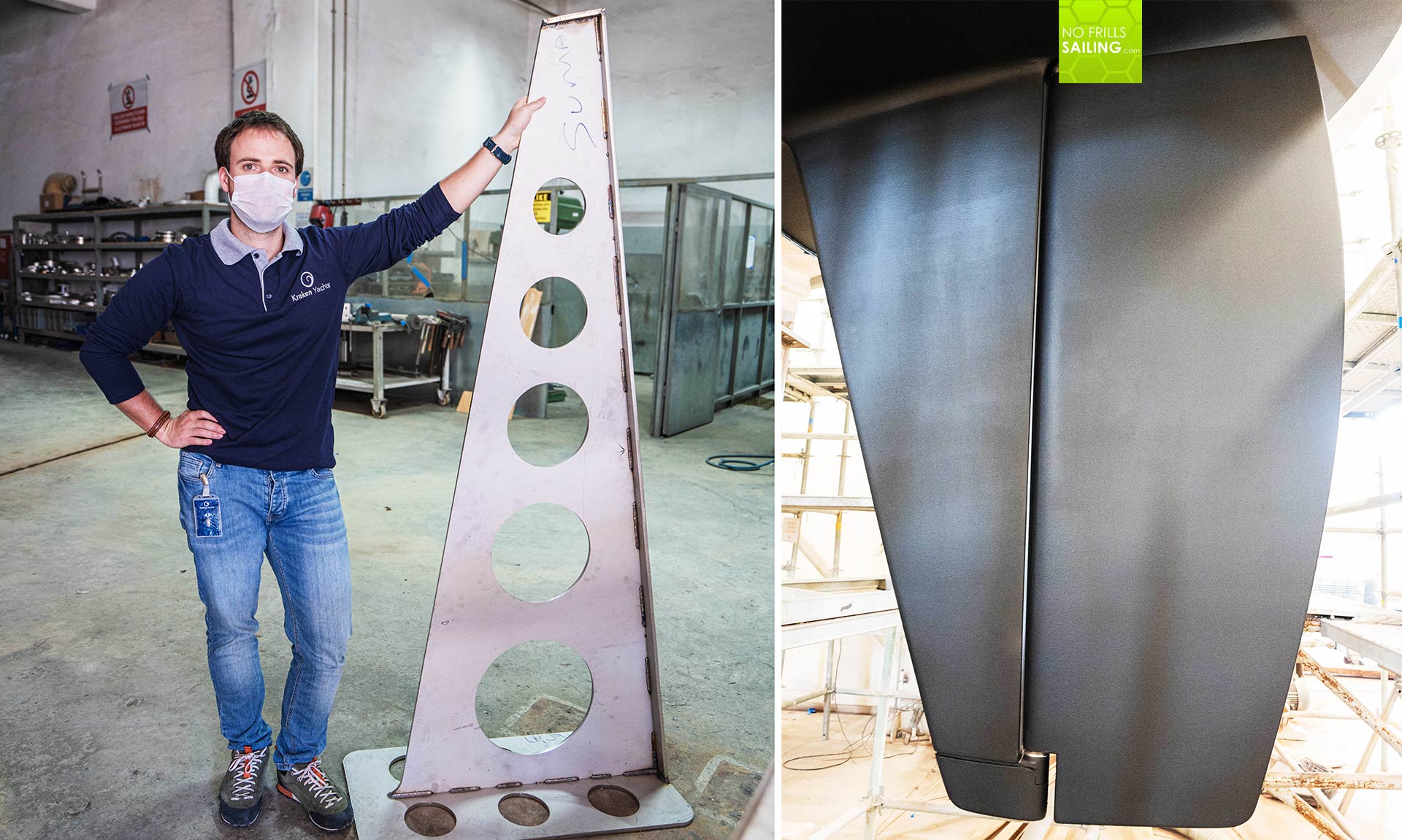 NO FRILLS SAILING.com: "Have you guys tested impact safety of the boat, the Zero Keel especially, when running aground hard or hitting flotsam? Maybe in a computer model or something?"
Dick Beaumont | Kraken Yachts: "I'm sure you will understand that we actively avoid grounding our clients' yachts at hull speed (laughs), however we have undertaken extensive situation modeling and calculations and are absolutely satisfied that a Kraken will not sustain critical damage when there is an impact at hull speed. This has once been tested in the "field" through the well documented incident that happened to me in the south Atlantic on WHITE DEAGON, when my 44 ton yacht came to an instantaneous halt, one thousand miles from the nearest land, after colliding with what I believe to be a whale. No significant damage was sustained, and the voyage continued for the duration with no noticeable effects of the impact. When I was able to lift her and check the extent of the damage, we found a slightly bent rudder shoe which was easily taken care of. A day I was very happy to be in a Kraken!"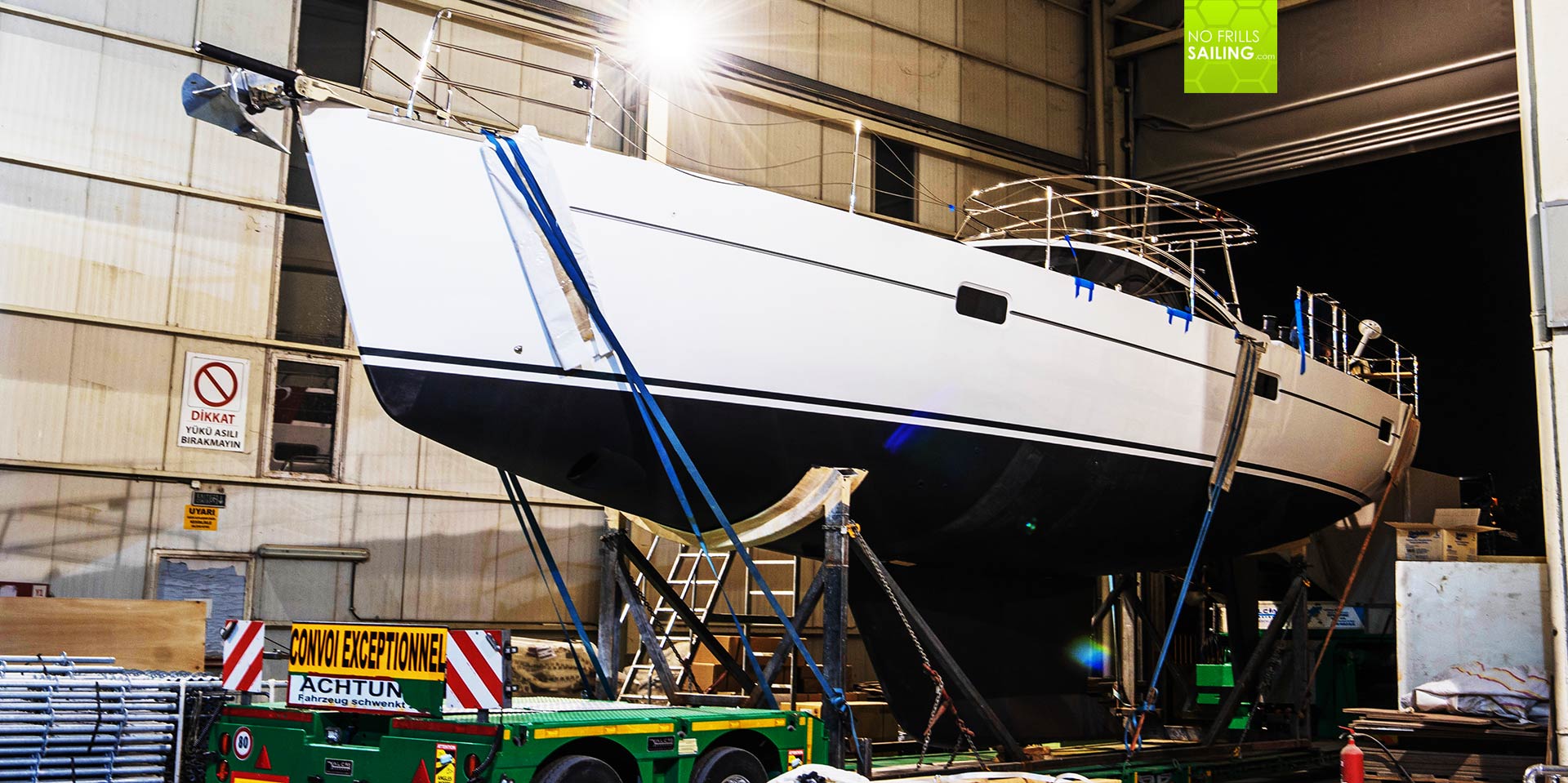 NO FRILLS SAILING.com: "Why are most – or all – of the other brands, even the big names in bluewater cruising boats, like Oyster, Discovery, Contest or Hallberg-Rassy, opting for twin rudder configurations and bolted keels?"
Dick Beaumont | Kraken Yachts: "Yes unfortunately, this is a trend we have seen exploding in recent years. As any marine architect will tell you, one can create stability through ballast at the end of a keel or through "form stability", where extremely wide hulls help to create the stability and provides the large flat aft sections needed for a hull to plane. Now this of course is very important for a racing boat in the Vendee Globe or The Volvo Ocean race. The twin rudder set up has therefore become extremely fashionable and we have now seen twin rudders appearing across the industry. Obviously, none of these heavy cruisers are ever going to plane, but the super wide hulls that require twin rudders do sell boats at boat shows due to their enormous internal volume. There is also the inescapable fact that building a boat without the complexity of appendages is significantly cheaper. However, cost and weight saving on the hull build specification and following fashions is a dangerous path to take for a bluewater cruising boat. Certainly, these are features that will never be seen on a Kraken."
NO FRILLS SAILING.com: "I can imagine that making a Zero Keel is a huge cost factor in the building process – can you go into more detail here too, please?"
Dick Beaumont | Kraken Yachts: "As we touched on in the previous question, certainly the build of the Zero Keel, extensive hull structural elements and skeg-hung Alpha Rudder, contribute to a far higher build cost however we feel this path is absolutely necessary for a yacht designed to sail around the world in heavy seas. A Kraken yacht is designed to keep her crew safe so we won't compromise on our ethos, even if the costs involved are higher."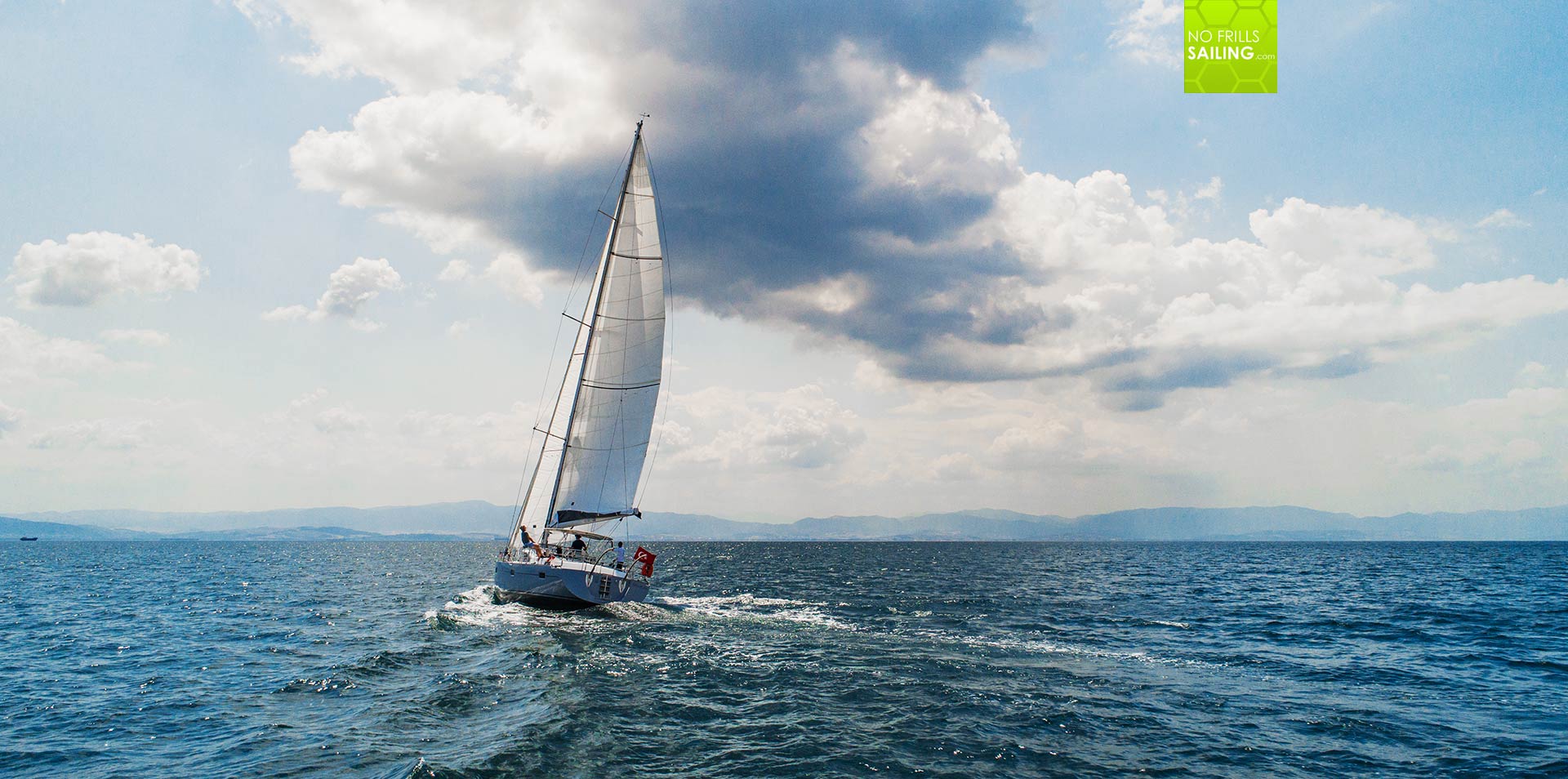 NO FRILLS SAILING.com: "How many Kraken Yachts are underway right now and what is the feedback you get from the owners? Is there anything you plan to change or adjust in a coming generation of Kraken 2.0?"
Dick Beaumont | Kraken Yachts: "Currently there are four Kraken 50 and one Kraken 66 sailing the world, however, as word has spread throughout the world, we have now sold-out production of our 50 feet yachts and 58 feet boats until late 2023 and have taken orders all the way into 2025. The feedback we get is excellent. I was recently onboard the latest Kraken 50 sailing with her new owner and even I am surprised at how well she sails. To then see her new owner behind the helm smiling certainly makes all the hard work worth it. As our yachts offer more customization than other builders in the industry, especially in the interior, we do have extensive meetings with each boat owner about their chosen layout and interior choices. Regarding changes or adjustments, it is well known that I always carry a book with me on my own yacht which is titled: "If I was to do it again", where I write down anything I think can be improved. I am now on volume 4! In truth, we can always refine what we have already designed, making minor improvements as we go and Kraken as a company is keen to innovate new ideas or systems. As an example, we have recently spent a huge amount of time on R&D to design a hybrid power system which has already been selected by clients for future builds."
Thanks a lot for taking your time, Dick, to answer my questions on your incredible boats. I hope to see one Kraken live soon!
You might also be interested to read:
Why does a boat capsize?
How to escape a capsized catamaran. 
What makes a true blue water cruising yacht?