It´s just four months since I´ve started NO FRILLS SAILING.com and I am really astonished how good the reception of this new digital sailing magazine has been. I was able to publish some 30 articles in 2015 which is quite a good pace for a single-handed project like this. 30 articles in four months – that means a new story every four days. I am very proud of NFS.com and I hope you too enjoy reading what I found to be worth publishing here. Besides, did you know that NO FRILLS SAILING.com has a twitter-Account with fresh and daily news?
Happy New Year to all Sailors.
2015 draws to a close. It has been quite a turbulent year for me. In August I quite bike racing, sold everything connected to this sport (except some meaningful items) to be ready and free of old ballast for the new adventure: Sailing. You have been my escort in finding the best yacht – my King´s Cruiser 33 "OLIVIA" – and have accompanied me since then in my efforts to refurbish the old classic. It´s a long way to go still, first results promise an incredible outcome of my newly-arranged sailing yacht.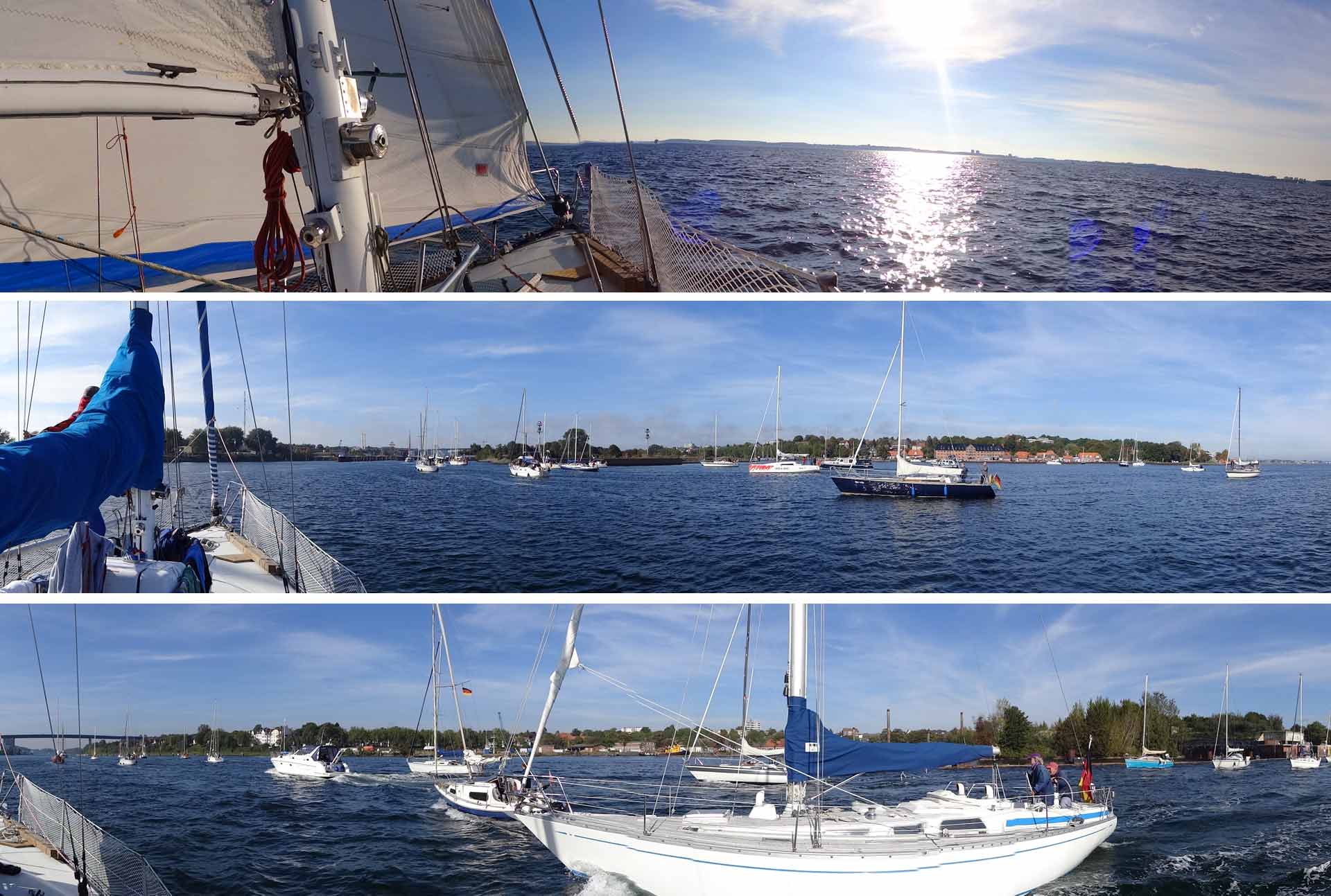 Speaking of "sailing": It have been only some 180 miles under sails, but nevertheless a luscious foretaste of the things to come. The great adventure of taking OLIVIA from the Schlei to Hamburg or outmaneuvering a Hallberg-Rassy in leeward won´t be forgotten. Having completed my SBF and SRC-certifications is just the first step in becoming a skilled yachtmaster. In 2016 you will come along with me in taking the next: SKS (equivalent to RYA Coastal Skipper) and a lot of real-life sailing is up in queue.
So – Happy New Year, dear Readers, Sailors and Maritime-Afficionados. All the best for you and always a safe homecoming.
See you in 2016, it has been a pleasure so far.