In case you have missed the start of this new sailing magazine – which, of course, stands to reason since I am an absolute beginner in sailing I would like to take the chance after three months of running this magazine to have a detailed outlook on what you should expect to find here on NO FRILLS SAILING.com in the upcoming twelve months. Nice to have you here as a reader – I hope you like my website for diverting, informative or just for amusing reasons.
What can you expect from NO FRILLS SAILING.com in 2016?
You know, I am originally a professional editor and writing stuff is a passion inseparable from my personality. Since I cannot act out this passion anymore in my job simply because I am far up higher on the job ladder now (thank God) it is this website I am putting my efforts into. Good for you, good for me. Loving sailing and all connected maritime topics I try to do more than just a blog. A blog is a website collecting personal stories and experience. This magazine intends to deliver more: Blogging and journalism. So basically that´s what I was doing the past three months since starting this magazine and I will continue to do in 2016.
As you may see in the upper menu I have provided for a number of topics or categories which may help you to browse my website: Just a click on any of these categories and the magazine will list all of the published articles from latest to first. Just choose which one grasps your interest most. Don´t be miffed about the fact that most of the categories just do not have too much articles right now. That´s simply because this website is a fresh one. Most articles have been written in the categories Interview, How to and Yachtmaster. Some categories like Onboard Cuisine or Marina Review don´t have a single article published yet. That´s because my ship is currently in refit and before I have it back in the water I´m afraid I won´t be able to share some tasty recipes for a three-flamed-stove or a five-star rating of a Baltic Marina for your next cruise. Over the time this magazine will accumulate more and more articles – enough to fill each and every category.
Dream Yachts & Sailing Boats
As I have mentioned before, my own yacht SY OLIVIA isn´t going to see the water in all of 2016 due to her extensive refurbishment-program and some personal changes ahead for my life. Nevertheless you won´t miss maritime stories here: When doing and interview with the Sailing Conductors some weeks ago which I was allowed to hold in the spacious saloon of a Hallberg-Rassy 412 I wrote an article on this ship, calling it "Dream Yacht". You are going to read at least five more extensive coverages on such dream yachts over the course of the upcoming year. Which ones I won´t tell now, but be aware of the hashttag #dreamyacht because I am planning not only to have a report on the ship itself but also interviews with her designers or other representatives of the shipyards, at least one report or interview with a sailing owner of that ship and (knock on wood) test -runs under sails when possible.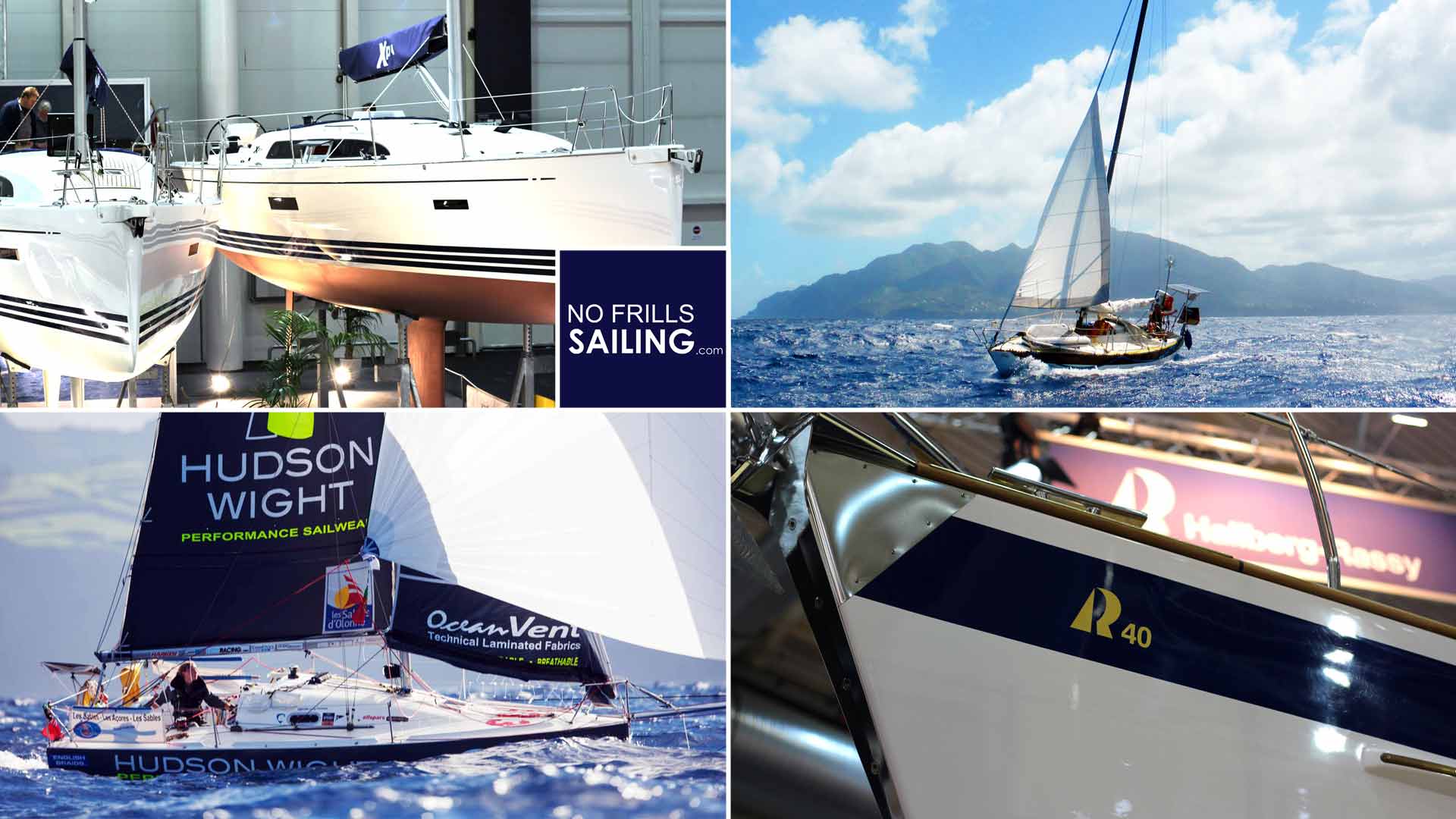 Sailing yachts are playing the main character here so you can be sure that I am always on the hunt for high quality pictures of beautiful, interesting, new or classic yachts, or maybe, let´s put it this way: I am trying to suck up as many stories of sailing yachts as I can. To go for the big fairs as the boot in Düsseldorf in January or the next Hanseboot here in Hamburg is a matter of course. Don´t be shy: If you think you have something to contribute, please comment or email me whenever you like. Constructive critique and hints are welcome at any time. When I say sailing yachts are playing the main character, I mean one special yacht that is the main hero of this website: My own one.
How to: Refurbishing my King´s Cruiser 33
SY OLIVIA is a 1975 built Finnish made 33 feet cruiser. She is a true beauty to my eyes and her substance is although being 40 years old just perfect. She is my big project. A refit. Originally it was my plan to have her ready until April 2016 but that was a) a bit too slaphappy and b) personal changes of my life make a splashdown of the ship in 2016 worthless. So in the end, that´s more time for me to refit her properly and thus more articles in the section How To for you.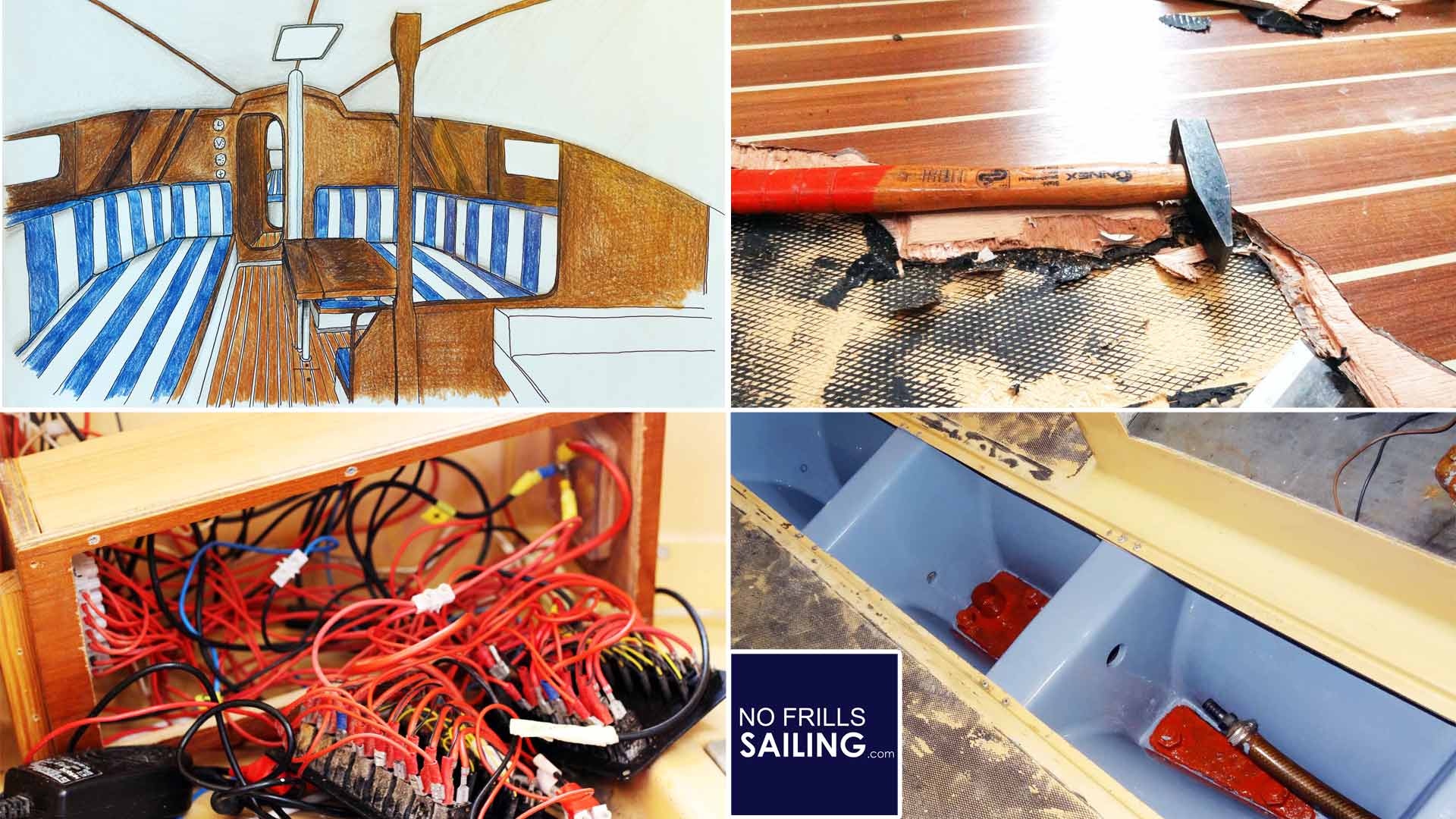 Right now it´s the bilge I am working on and works in the forecastle cabin have started too. Next up will be the refit of all interior GRP-surfaces, a new decking (very exciting! I am so much looking forward to have you onboard with these stories!) and finally – a nightmare for me personally – the electrical system such as LED-lighting, radio, plotter and stuff. So plenty of topics and a huge project ahead: I am proud to having some marvelous experts on my side aiding me practically and providing for excellent articles in this section, hopefully helping some of you guys with your own refitting projects.
Interviews with Sailors & Insiders
Conducting interviews was a job that I really loved during my early years in communication business and I hope you can feel that spirit when reading the ones I have done so far. Thanks to my interesting partners like sailing crack Richard Jeske on "What makes a Good Skipper" or fantastic Lizzy Foreman on her MiniTransat 2015 – just to name two of them – this magazine is much more than just another sailing blog: I am furthermore trying to beef up my own personal stories with more interviews with interesting people on a wider range of topics.
For example, within the next days another very interesting interview will go online: "Sailing with Children: Safety Measures and Basic Life Support" is an excellent read and give so much information for sailing parents I might call it a must-read. Head Physician and experienced Sailor Dr. Hillebrand of Itzehoe took more than two hours to talk about – and show practically – what is most important to him in this regard. More interviews are to come: Skippers and owners of interesting boats, much on regatta sport and pro-sailing and a lot of stories from maritime people and yacht insiders are planned.
Sailing Skills: Becoming a thorough Seafarer
I am a lubber. An absolute beginner when it comes to sailing. You have witnessed my first steps to becoming a sailor: The SBF (Germany´s official "driving license" for skippers has been passed weeks ago, the SRC-certificate was next. More steps in acquiring appropriate certifications are planned and courses already booked. A more detailed article on my next steps in this topic is ready to be published within days. Which is interesting since I´ve made the experience that if you´d ask 10 people how to do it you´d get 10 different answers. So "my way" is a classic one – later more on that.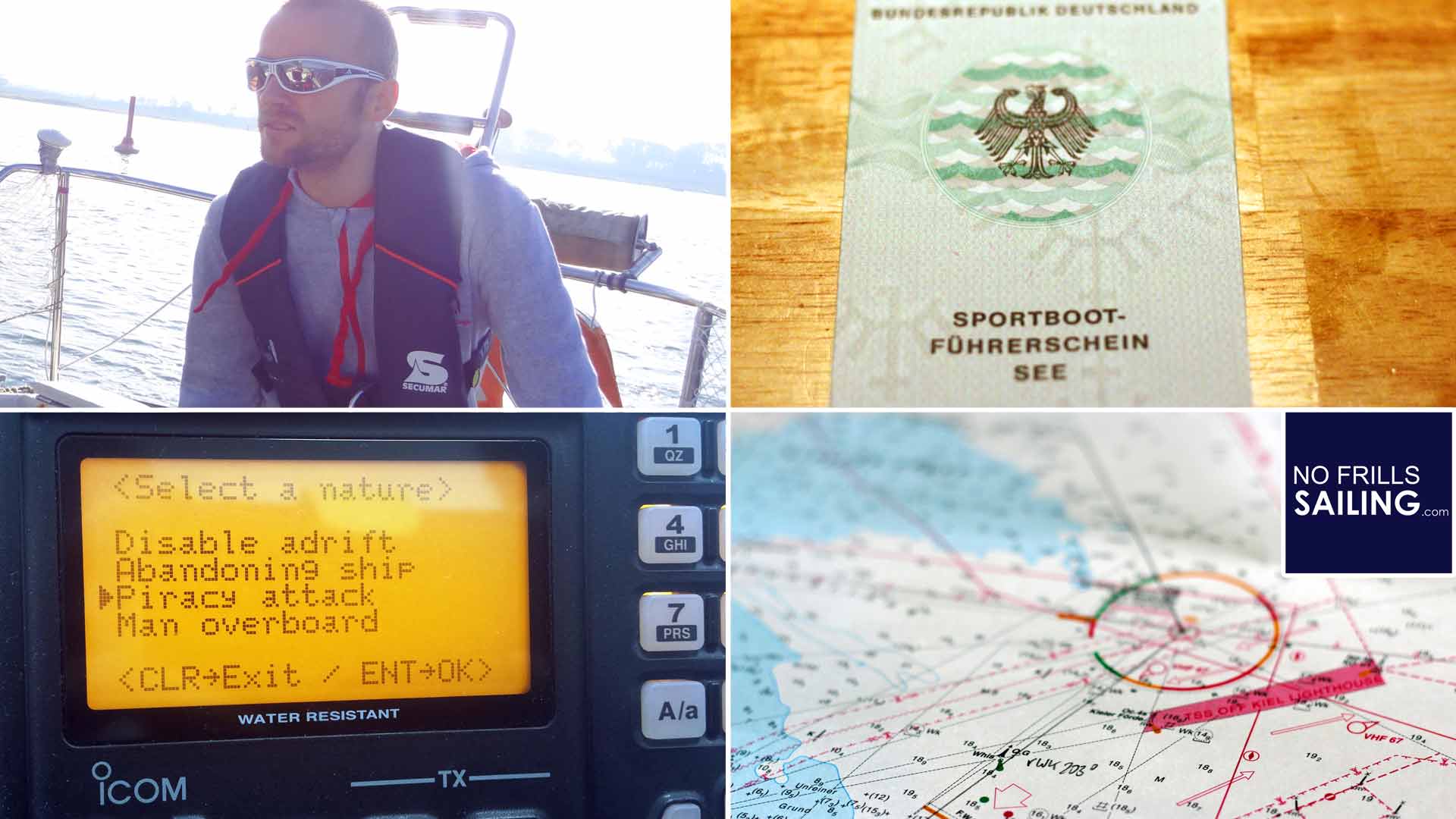 Certifications and official documents is one thing, getting the miles and the real experience in sailing a different one. So my priority in 2016 – since my own boat won´t be the one I can collect miles with – will be set on sailing with other people on other yachts. Which is good: More yachts to talk about, more interesting people to meet and in the end more stories to read for you. That´s until 2017 when OLIVIA will be put back into the water and this focus will shift to cruising with my own family on our won yacht. (With definitely more Onboard Cuisine recipes!)
Marine Product Tests: More to come
Yachting is an expensive leisure activity and so the market is huge for a sheer uncountable number of firms and brands to sell their products to us. There´s simply nothing you may think of you won´t be able to by a product for. So utilizing different products is a natural thing and I think it is very important for a community to share experience with this product or that brand and this service or that attendance. I will do offer a number of product tests where I think it might be interesting for you to read something about, just like my "magic potion" in de-rusting a filthy bilge lately or an upcoming test of five different live-vests for toddlers for example. 
One thing is of utmost importance here: I am not paid by any of these firms or brands to publish. Trust is a thing widely missed in the media nowadays and since lots of commercial editorial departments are under considerable financial strain to "perform" it is common to publish pre-fab articles proved for my PR-firms and marketing branches. Not so with NO FRILLS SAILING.com. I am too small and my coverage too thin to be of interest. Besides, I am too high principled not to stand behind what I write. So one thing is still certain: This website is ad-free. If there is a partner helping I will state it honestly and if there is a product or service from these partners not going to meet my expectations I will be honest as well to tell you, fellow readers.
2016: Some 120 Articles ahead
Having run one of the biggest German speaking blogs on racing bikes before I went on to becoming a skipper with some 25.000 page impressions per month (a pretty impressive thing for not having done any advertisements or stuff to push the blog) I would call myself pretty experienced in blogging. I am a blogger and active in social media since 2008. But running NO FRILLS SAILING.com is a different thing. During the first four months since I´ve started this project this website has seen 31 articles go live. That´s one article every four days – thoroughly researched, interview done, pictures edited, revisioned and so on. So much work. Quite a pace for somebody who does that in his spare time apart from experiencing all those stories by himself.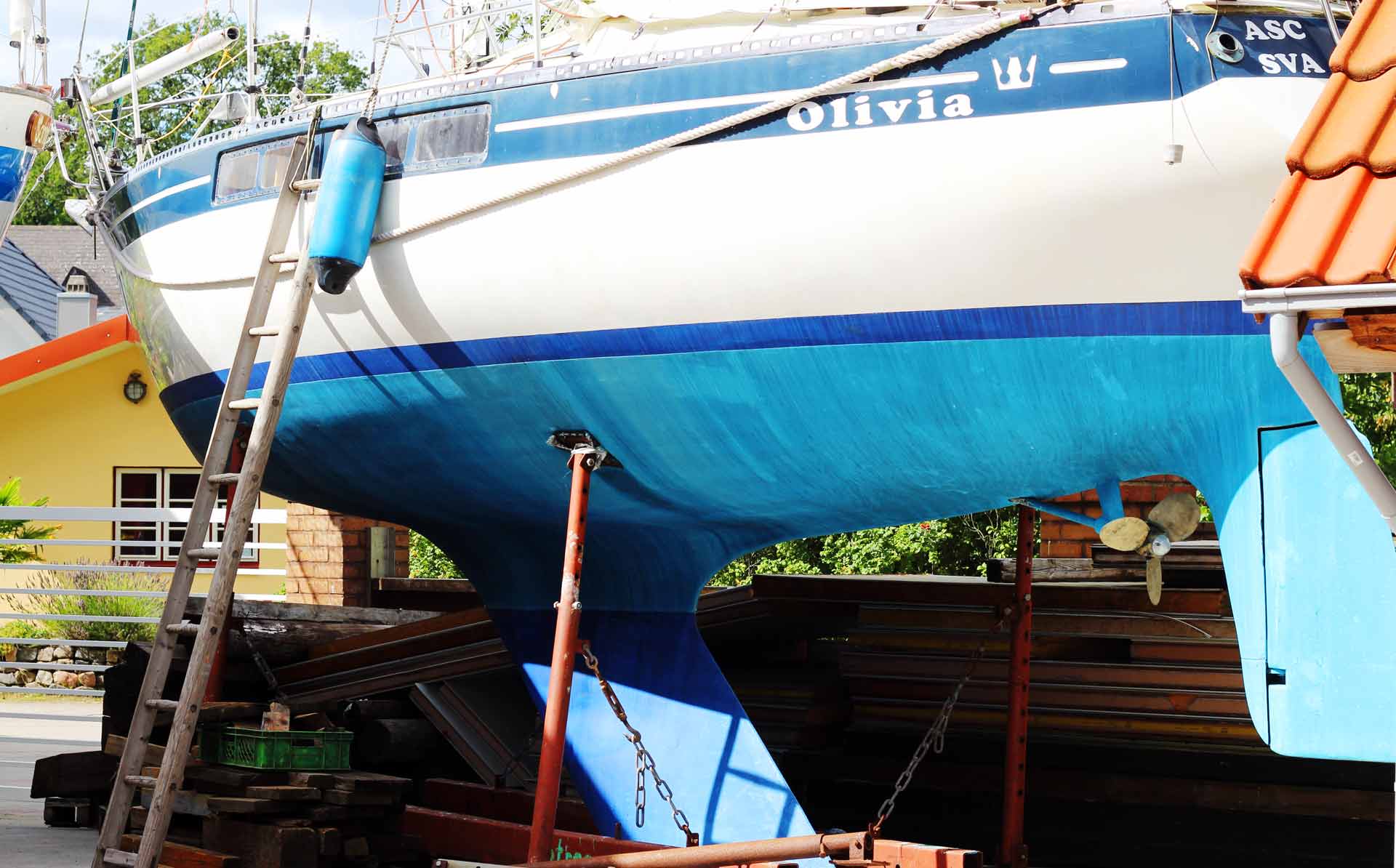 Of course I am trying to hold up to that pace in the coming months. Some 10 articles per month are on my plan right now and that sums up to quite a massive collection of content coming up. I am looking forward to all that. I hope you too? So for now, thanks for coming with me on that fantastic journalistic and maritime journey. Thanks for being my readers, thanks for your comments and hints and thanks for sharing my work with your friends. To us all I wish a successful, exciting, colorful and peaceful year 2016 – here on NO FRILLS SAILING.com and onboard all these fantastic boats, yachts and ships.