This is just a little story, maybe not a very newsworthy one, but I somehow like it: Last week I finally sold the brand new steering wheels I still had at home via eBay. Those very nicely done composite material steering wheels are made by the Slovenian company Carbonautica, a market leader for GRP- and carbon-made wheels, gangways and other equipment. I had already bought those wheels back then when I still wanted to acquire the First 36 for myself.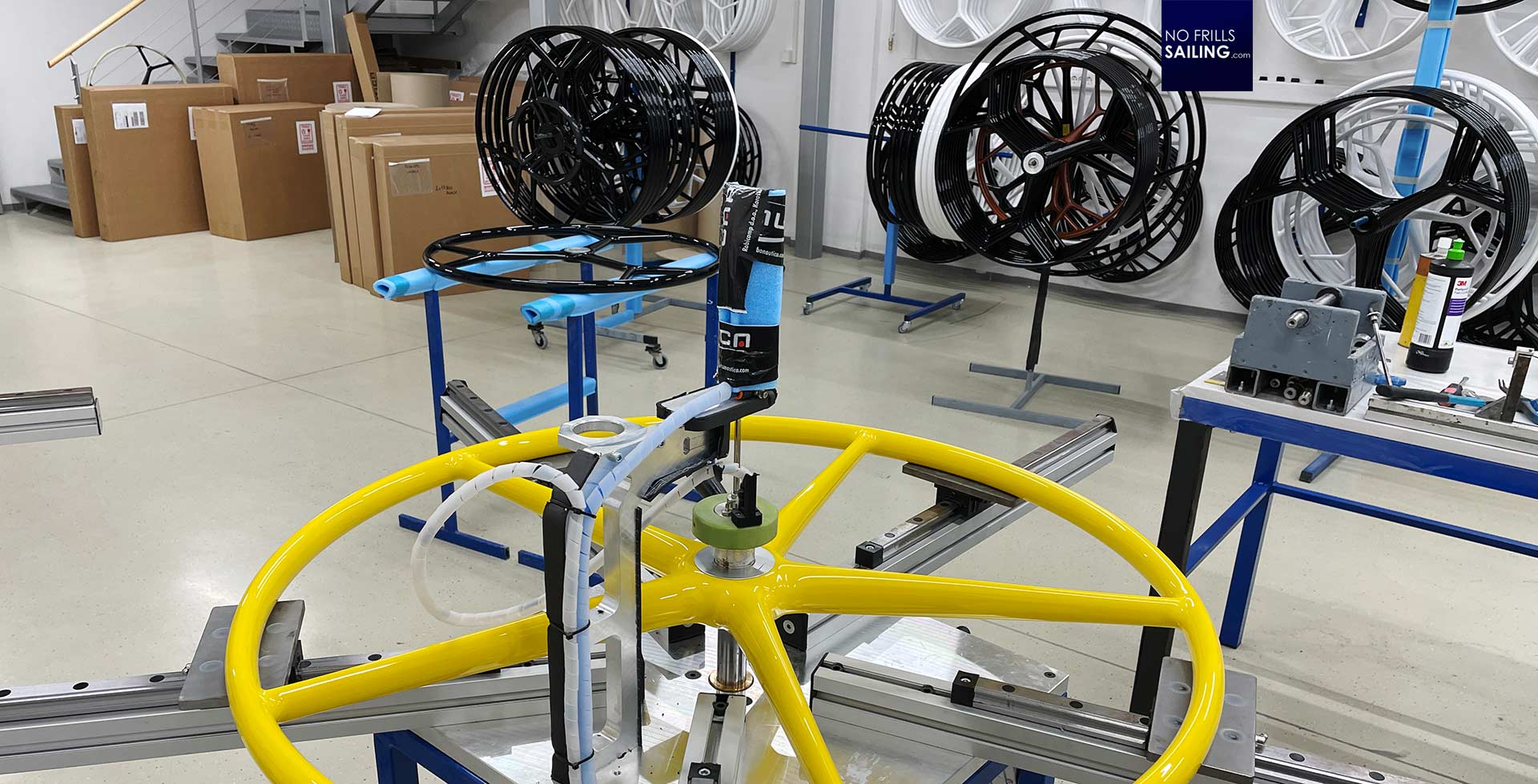 More than that, I had asked Carbonautica to custom paint those wheels in "lemon yellow" (with a splash of orange) to fit the overall concept of the boat – name-wise. My kids had already found a nice name (which many of you rejected, but still, I kind of liked it and as such I chose those wheels. Instead of sporty standard Y-spoke I opted for the 5-straight spoke wheels and the custom paint. As expected, it took a long time for my eBay add to be found by somebody appreciating the beauty of those wheels. And here we are.
Carbonautica steering wheels fitted nicely
We met, she inspected the wheels (brand new and therefore spotless, of course) and took them. I went down a bit with the price, in exchange for the promise to send me some pictures with her new wheels fitted. Yesterday those pictures landed in my inbox. She wrote: "The rising suns fit nicely." With a smiley. And I must say, I agree: For me being slices of lemon, for her the warmth of a rising sun, the yellow Carbonautica-wheels are a great colorful accent to this Hanse 385. Love it!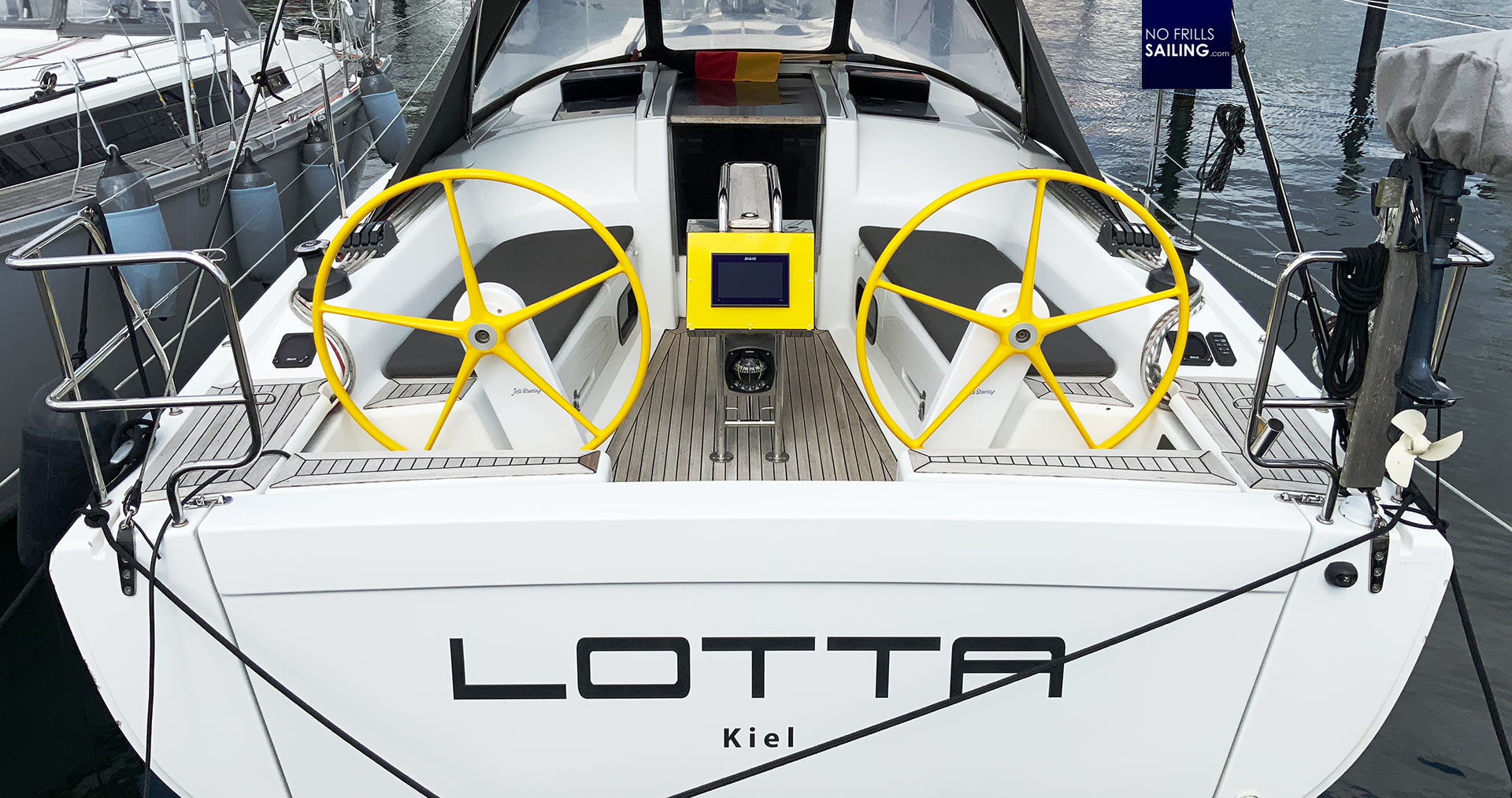 Since I went from First 36 to the Omega 42 there won´t be any wheels (which was the reason for me to sell those wheels again in the first place), but maybe there is a manufacturer for tillers then? Anyway, I wish sailing yacht LOTTA all the best and much sailing fun with her sunrise-wheels, fair winds! But … seriously … if you know a producer of custom composite tillers, let me know in the comments, please.
You might like those related articles too:
How it´s made: At the Carbonautica steering wheels factory
Fast n´fresh: How I wanted my new boat to look like
At Secumar: How a life jacket is made