You may have read my first interview in single handed Atlantic crossing with Hinnerk Weiler recently. My aim with these interviews – more are in the making – is to absorb knowledge from sailors who have already done it: Sailing the Atlantic Ocean on a small boat, like I want to do it next year. In this I try to avoid making the same mistakes and benefit from learning they have made. One of these learnings was a mention by Hinnerk: A small kitchen utensil that, I am sure, will improve my code of conduct whilst sailing very much.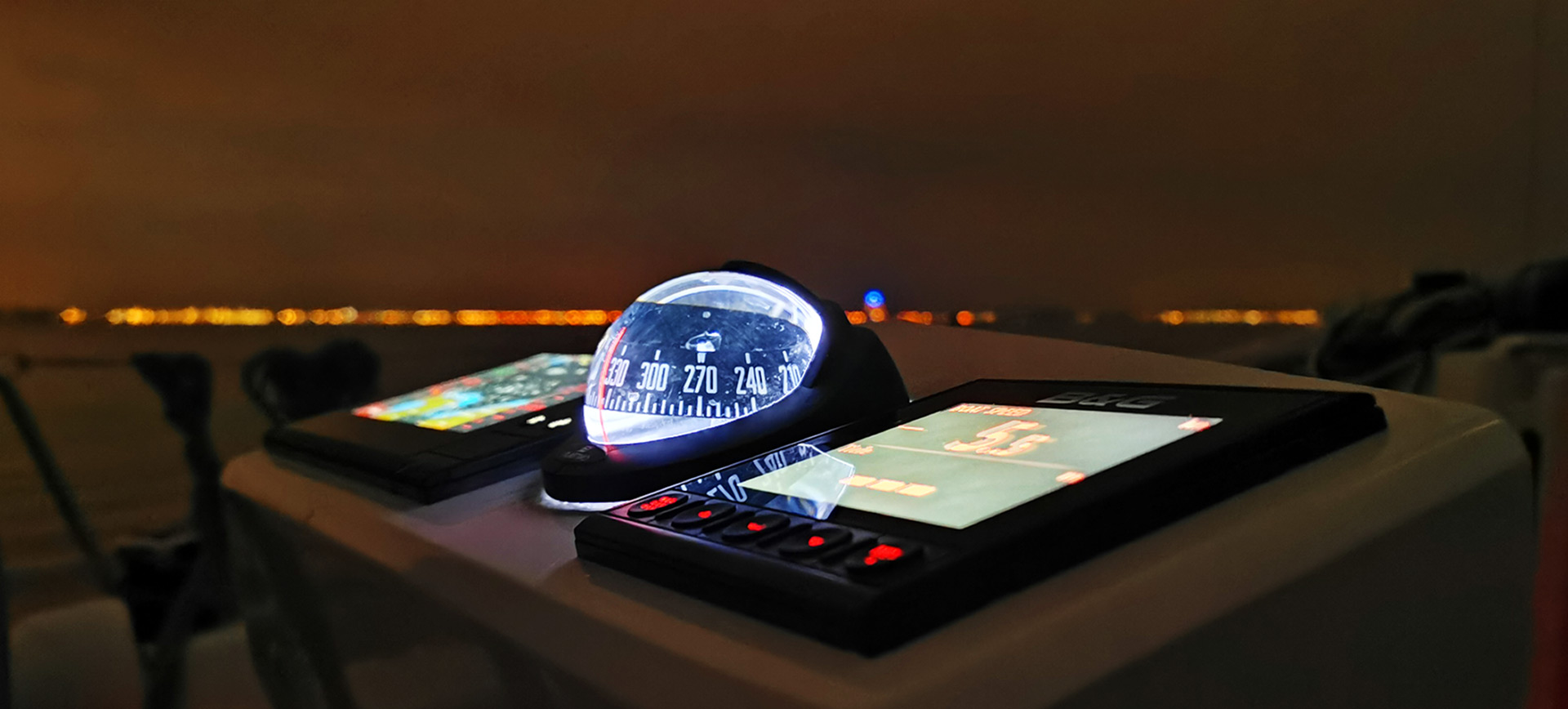 I love sailing at night and I also love to sail long haul with minimized crew. A thing I would call myself pretty experienced after a number of successful multi-day sailing trips. In this I was able to test some watch schemes, improve my equipment, for example with a sufficient search light or a wrist-watch and even sleep-management is something I wouldn´t be particularly scared of when sailing alone. Hinnerk´s hint to go for an egg-timer to organize myself is priceless.
Utilizing a mechanical egg-timer for single handed sleep management
When sailing on the open ocean, like the Atlantic, my projected passage times range from 4 days (first leg Lisbon to Madeira) to 17 days (from the Canary Islands to the Caribbean). That is if everything works out fine. A cruise over the Atlantic could also last as long as 20 or 25 days and I need to make sure that regime aboard is always able to minimize risk, sail the boat in proper fashion and keeping myself up. But how to manage my sleep when there is no second in line to relieve me? Well, here´s where the egg-timer comes into play.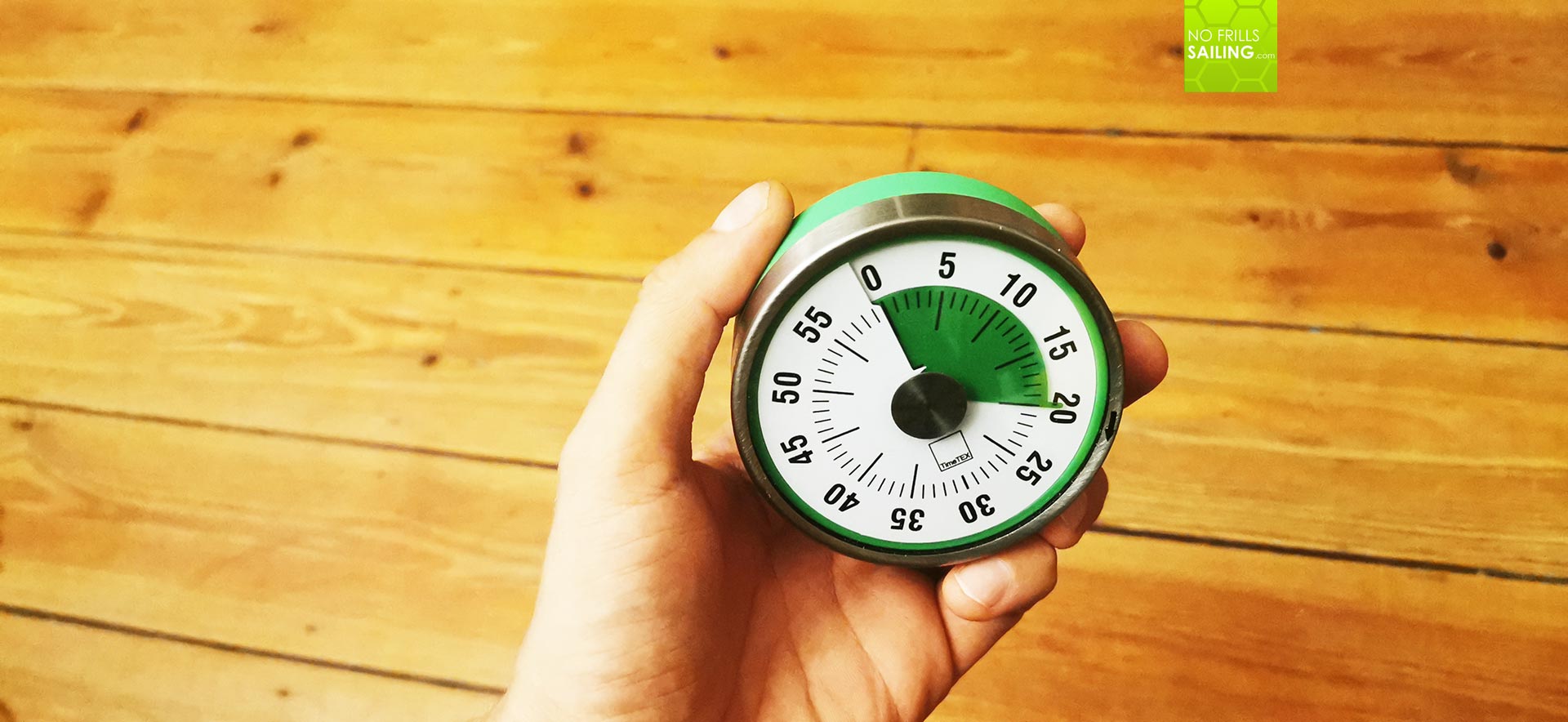 I went on to buy a large, robust, analog egg-timer. Of course it fits the color scheme of GEKKO. But apart from the looks the timer has two pretty cool features: First, it shows at a quick glance how many time is left with a big, green colorful "range" on the clock-face. That is pretty good as I am a spectacle wearer and this helps to quickly see – without actually reading the numbers – how many time there is for me left. Awesome! Second, the backside of the timer is magnetic, so that I can stick the watch to whatever metallic surface I have aboard.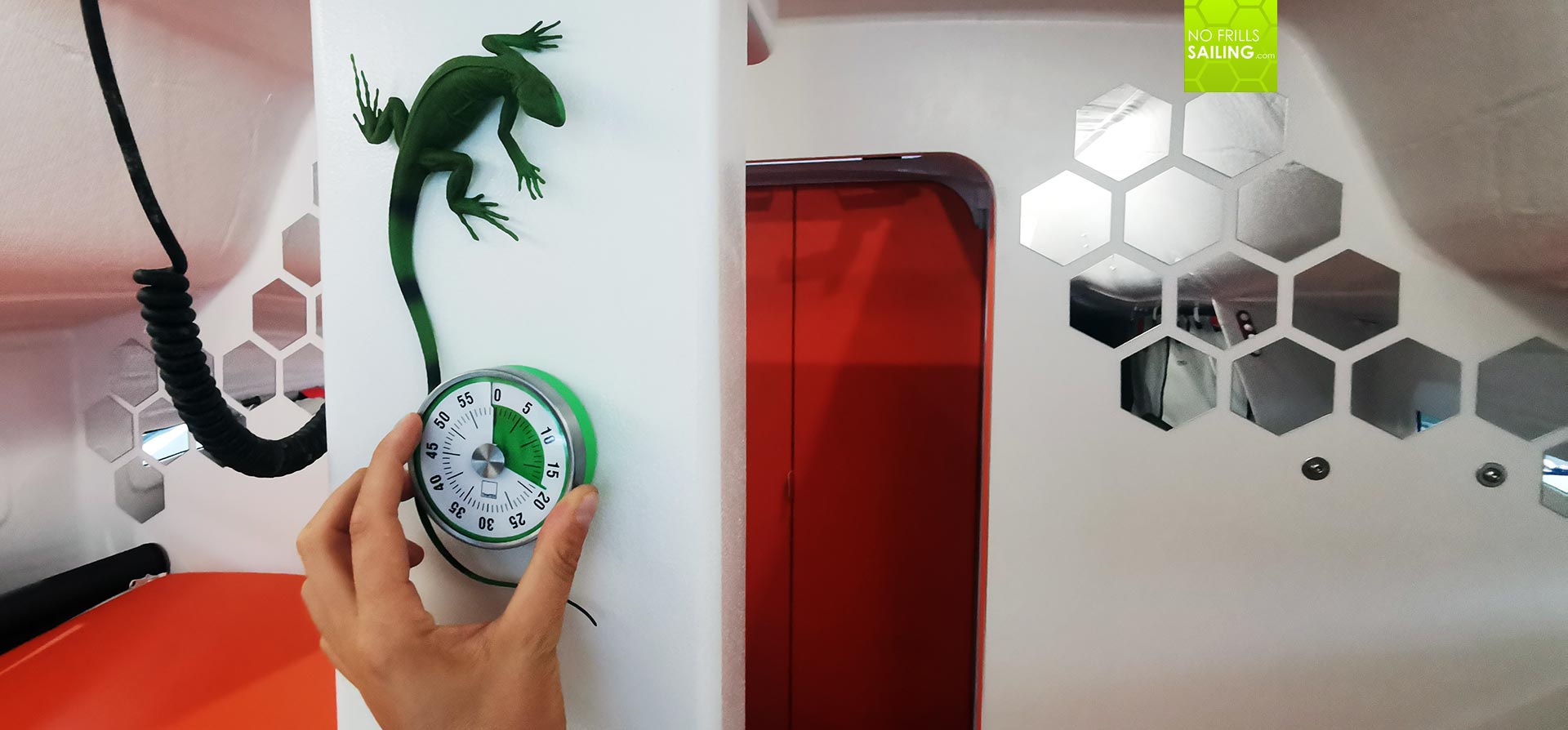 That could be the mast stand when below or a magnetic, self-adhesive sticker that I can place in the cockpit. In this, I can set the alarm to, for example, 20 minutes, have a nap or take a dump and the loud, very analog ringtone, will wake me up or get me going. As Hinnerk proposed, I shall use the egg-timer during night shifts (of course) to have a quick 360 degrees check for situational awareness and a check on the AIS-signals on the plotter, as well as to "wake" me up during dull or boring daytime activities. I bought two of them, just in case one goes MOB or gets damaged. With a price of some 15 Euros for one of these that is a very low entrance – for very high gain.
Do you have a similar hint or gadget you would suggest taking with me? Looking forward to your comment!
Also maybe interesting to read:
All articles related to my #atlanticloop-project
Sailing a Mini 650 trans-Atlantic alone
Night sailing is the best!