To be honest, I was trying to reach out to the various contacts I do have within Groupe Beneteau, Jeanneau, Multiplast and others, once I noticed that apparently the first boat of the new Sun Fast 30 OD had been finished, painted and made ready to hit the water. I don´t know if its due to the (in)famous French bank holidays, if there´s a kind of Omertá on NO FRILLS SAILING.com or if those guys are just as busy as one can imagine. Well … nobody answered. No one, except Nicolas Lebugle of Outils Oceans.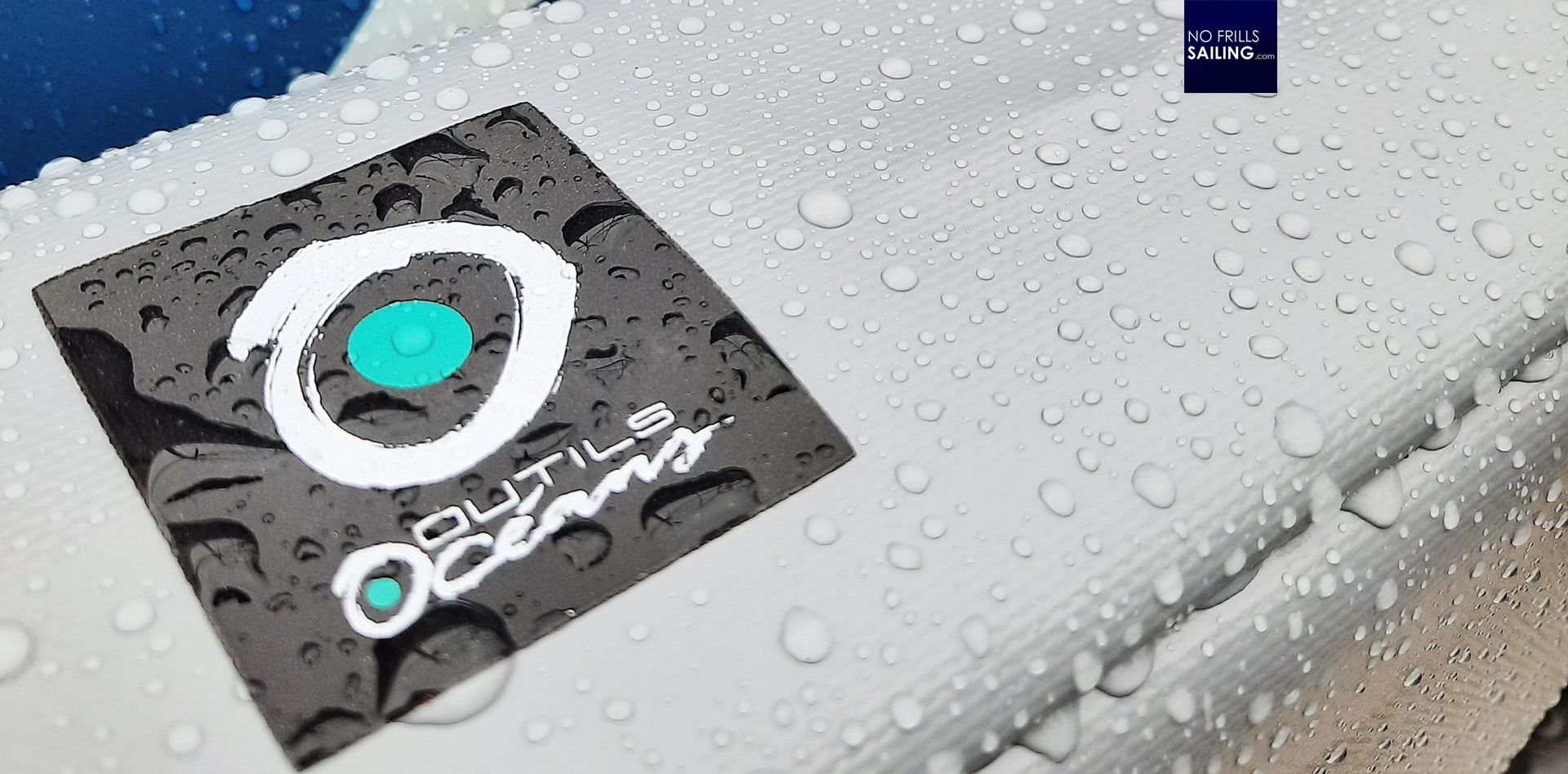 I know the fine products of this company very well, we offer those on our Seascape/First-boats. High grade utensils needed aboard a sailboat, from fenders to baskets, nets and all sorts of practical bags for ropes and winch handles. Outils Oceans is made from sailors for sailors and I found it highly interesting that Jeanneau, although having stated that the new Sun Fast 30 OD should be racing boat for an affordable price, chose this brand (as their products are not cheap at all). I find this is an indicator that price, especially a low price, (luckily) wasn´t that much of a priority, at least for this prototype. Let´s talk to Nicolas then …
A special project: Sun Fast 30 One Design
NO FRILLS SAILING.com | Lars Reisberg: "Nicolas, I´ve seen your fantastic shots of the all new SF 30 OD on facebook, just tell me – how does it feel to be part of the preparation team of such a long-awaited new boat?"
OUTILS OCEANS | Nicolas Lebugle: "When we heard about the project for a bran dnew Class 30 One Design, I remained attentive to know who was going to have the project in hand because an international request had been launched to boat manufacturers. In the end, Multiplast won the project and joined forces with the Beneteau group. On the back of a success with the fitting out of the Figaro 3 already, we contacted Multiplast and began to design products and solutions. Then, as we are also used to working with the Beneteau group, everything went quickly and today it's really a pleasure to be able to offer Outils Oceans products to this beautiful new Sun Fast 30 OD. So yes, the feeling of equipping such a boat for 2 companies recognized all over the world, is a real pride!"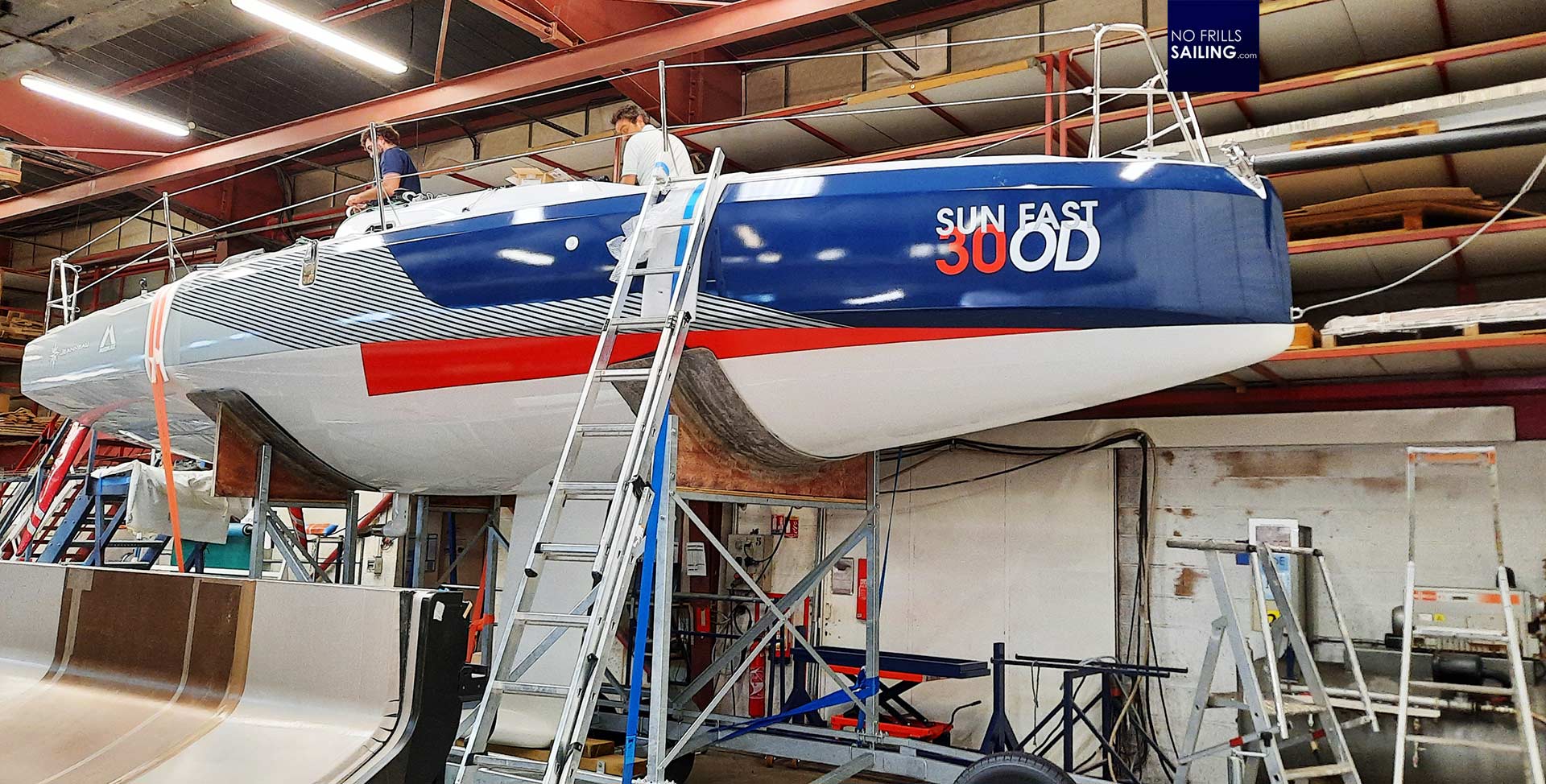 Lars Reisberg: "Can you describe your position and occupation within Outils Oceans?"
Nicolas Lebugle: "Outils Oceans is 35 years old with mainly four sectors of activity. I arrived seven years ago to take care of the nautical sector. My role is to offer shipshandlers and racing teams functional and quality products, to also offer boat manufacturers solutions to their needs according to the models and to equip them to offer their owners sustainable products. Then I also take care of the creation of tailor-made products for offshore racing, all classes combined and it is a real pleasure to see our products, manufactured in our workshop in France, travel the world whether on a IMOCA or maybe on a cruising yacht… My role is also to advise users, I create new products suitable for everyone, as we create products suitable for example for marinas with designed fenders for pontoons, and emergency ladders for example. The whole spectrum."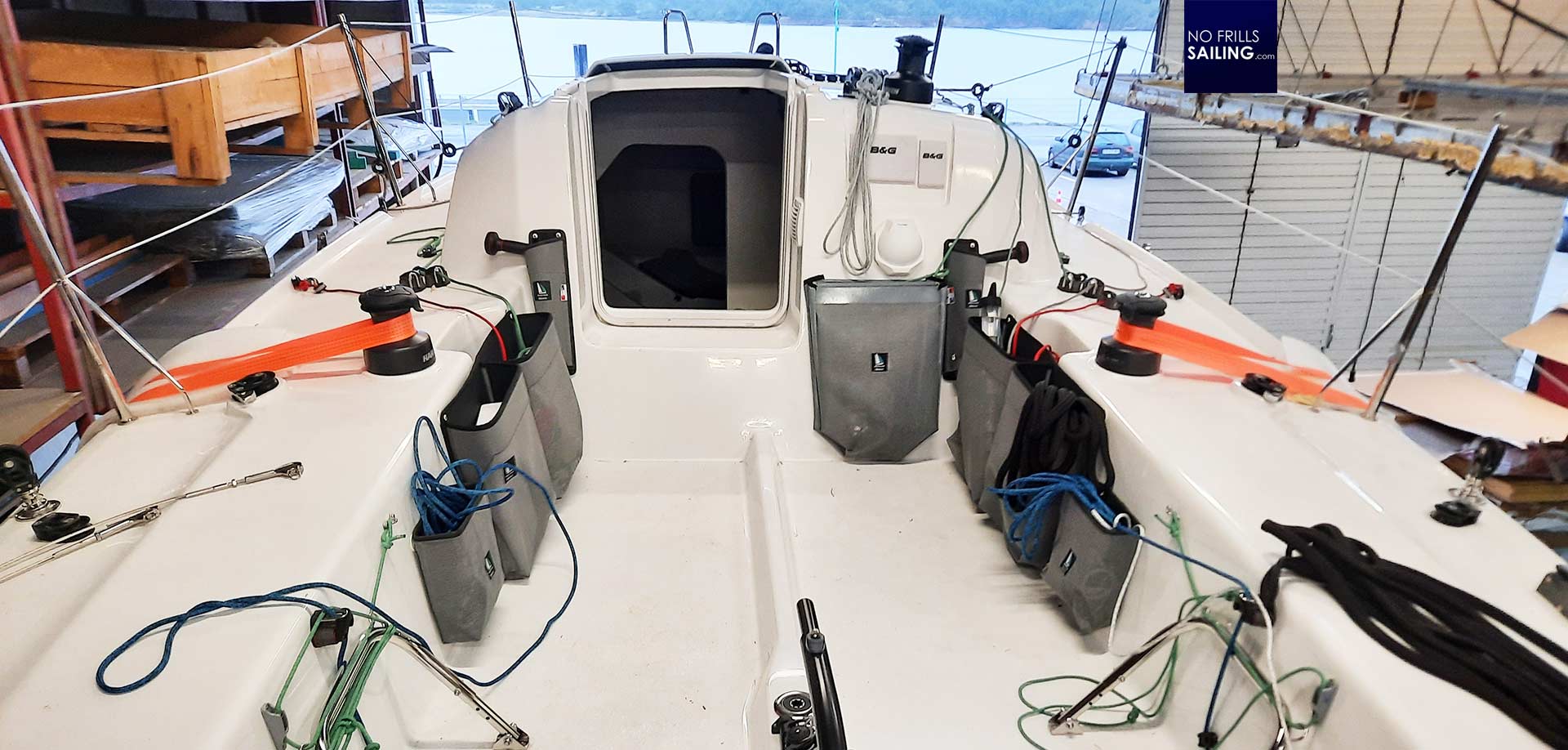 Lars Reisberg: "Products of your company are seen on many, I would say, higher-class boats as I´d consider them premium. Has Outils Oceans been incorporated into the design process of the boat from the start? How and when had your company been involved by Jeanneau or the architects to come up with a product set-up for the boat?"
Nicolas Lebugle: "Well, our products are top of the range because for us it is imperative to have a functional and durable product over time. I couldn't design a product that goes around the world in racing or for fun, asking myself the question of whether it will hold up. Outils Oceans has a very good reputation in the world of offshore racing. Partners, just like Multiplast, know us well as we have equipped al lot of their boats. We can say that our rope bags, storage lockers and other products are used by several record holders. We worked together on the Sun Fast 30 OD from the beginning of her inception, which was in late 2022."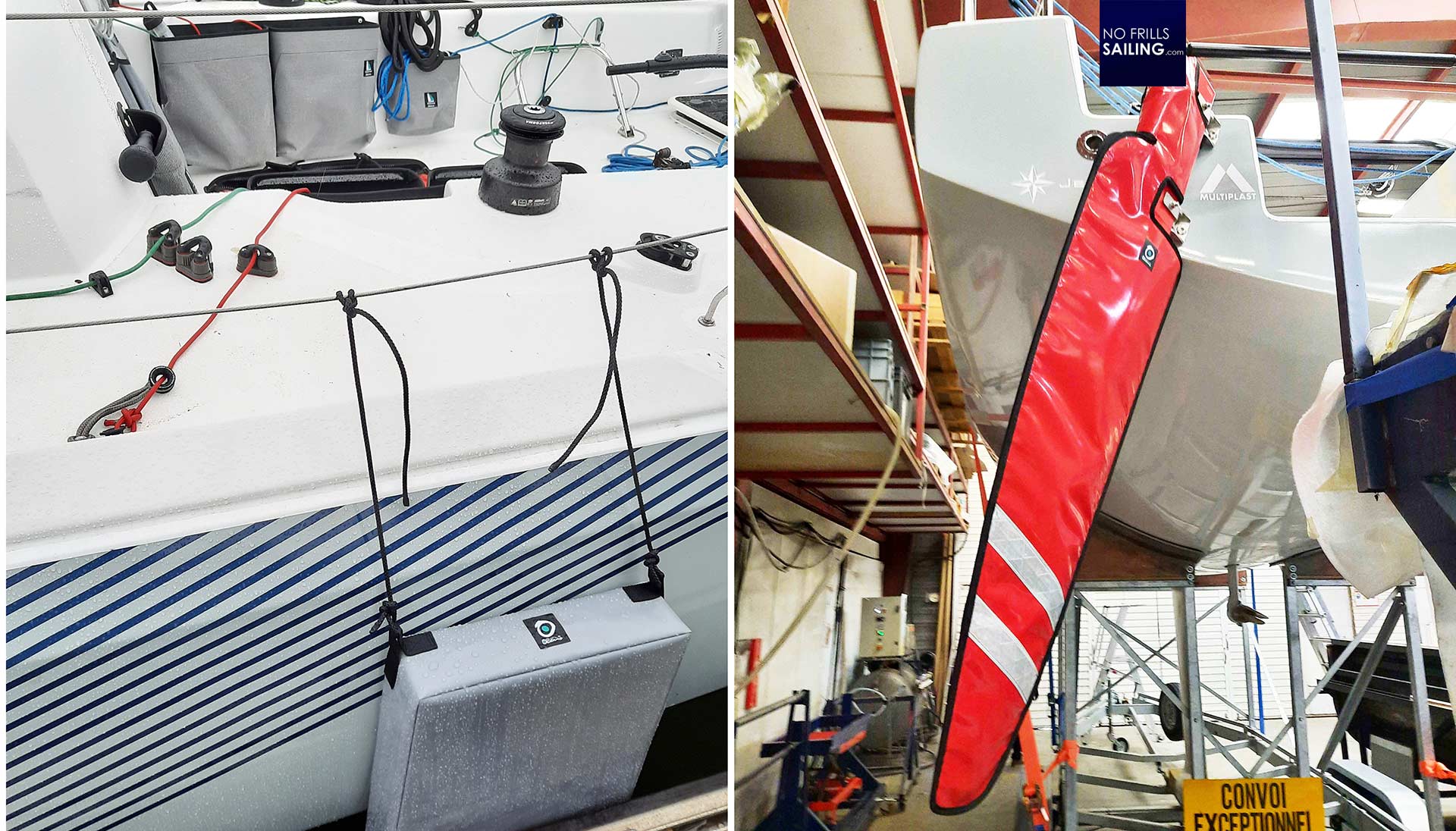 Lars Reisberg: "Are all products of Outils Oceans on the SF 30 OD ordinary stock products or did Jeanneau ask for special modifications?"
Nicolas Lebugle: "On board there are both stock and custom products. The definition of the products used was seen at the time with the Multiplast shipyard, and then in agreement and validated with Jeanneau. We have therefore equipped the prototype so that it can sail. We´ve also come up with standard equipment such as the canvas for the benches and the textile partition of the technical room, the other products will be optional. It will be up to the owner to order certain products from the yard and for the others, we will always be there to welcome them of course."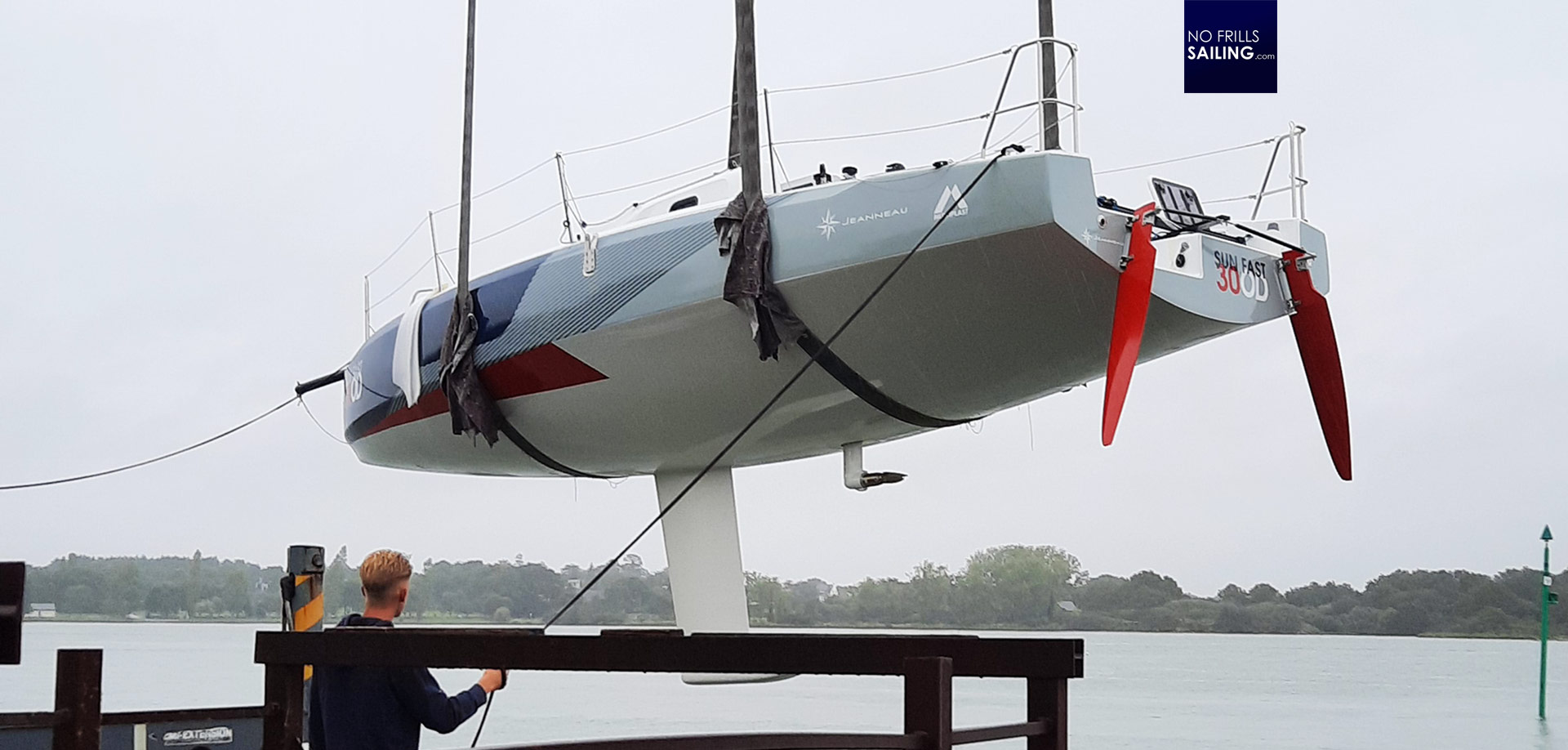 Lars Reisberg: "What is your impression of this boat?"
Nicolas Lebugle: "I can tell you that this boat is really nice! It is a well thought-out 30-footer from my point of view. She is very beautiful and I like her hull and deck plan. Looking at her when she was lifted to the water, with her tall mast already stepped, its fine bow-section and its overall design, I am pretty sure it will make many people very happy …"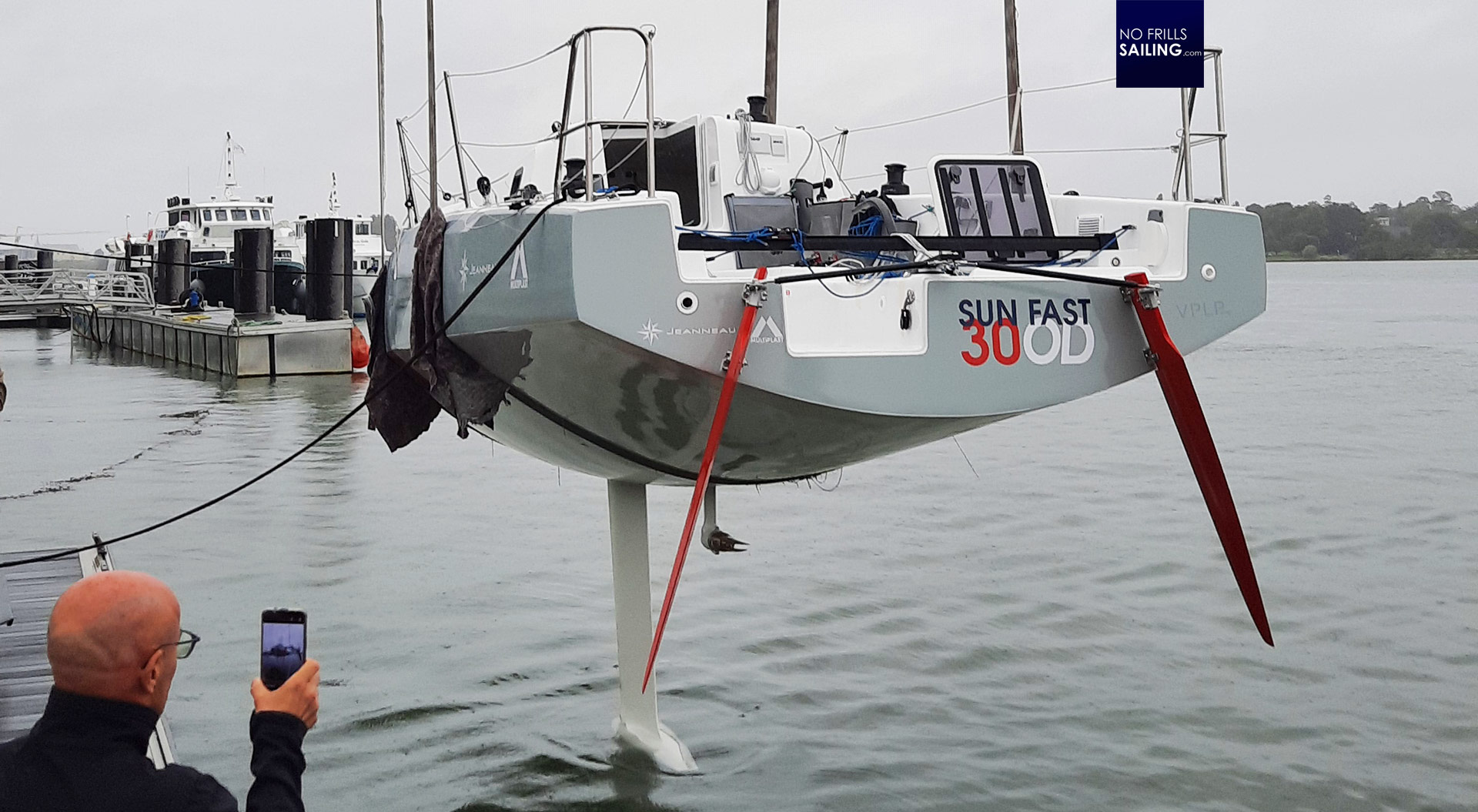 Lars Reisberg: "Will you get to sail her in the near future? Will Outils Oceans come up with, maybe, alterations or changes in the product setup for the SF 30 OD after the sea trials?"
Nicolas Lebugle: "This is actually a very good question, Lars. As of today, the boat is equipped according to our ideas and experience. Next week I should go sailing on board to validate all the products, note all the modifications to be made. I guess there are surely some modifications. After a short test phase, which will be leading to the final products, we can decide for the products and equipment later to be ordered via the yard. If certain product forms must change, they will do so, of course. But what is certain is that we will only offer validated products."
Thank you so much for this insight, Nicolas, into a small but deciding detail of launching a brand new boat.
Pictures with kind permission of Nicolas Lebugle/OUTILS OCEANS
Connected articles of interest:
Talking with Vincent Lauriot Prevost about the new Sun Fast 30 OD design
The secret production plant of Beneteau in Nantes, talking to Gianguido Girotti about Figoro 3
The downwind rocket: Sun Fast 3300