And here´s another interesting sailboat, a new project that has been around for quite some time. Naval architects of VPLP and Vannes-based carbon-specialist Multiplast lately announced the coming of a new Class 30 One Design racing boat which is going to be built by Jeanneau. The new Sun Fast 30 OD will be the next 10 meter-racer launched by a major production boat brand.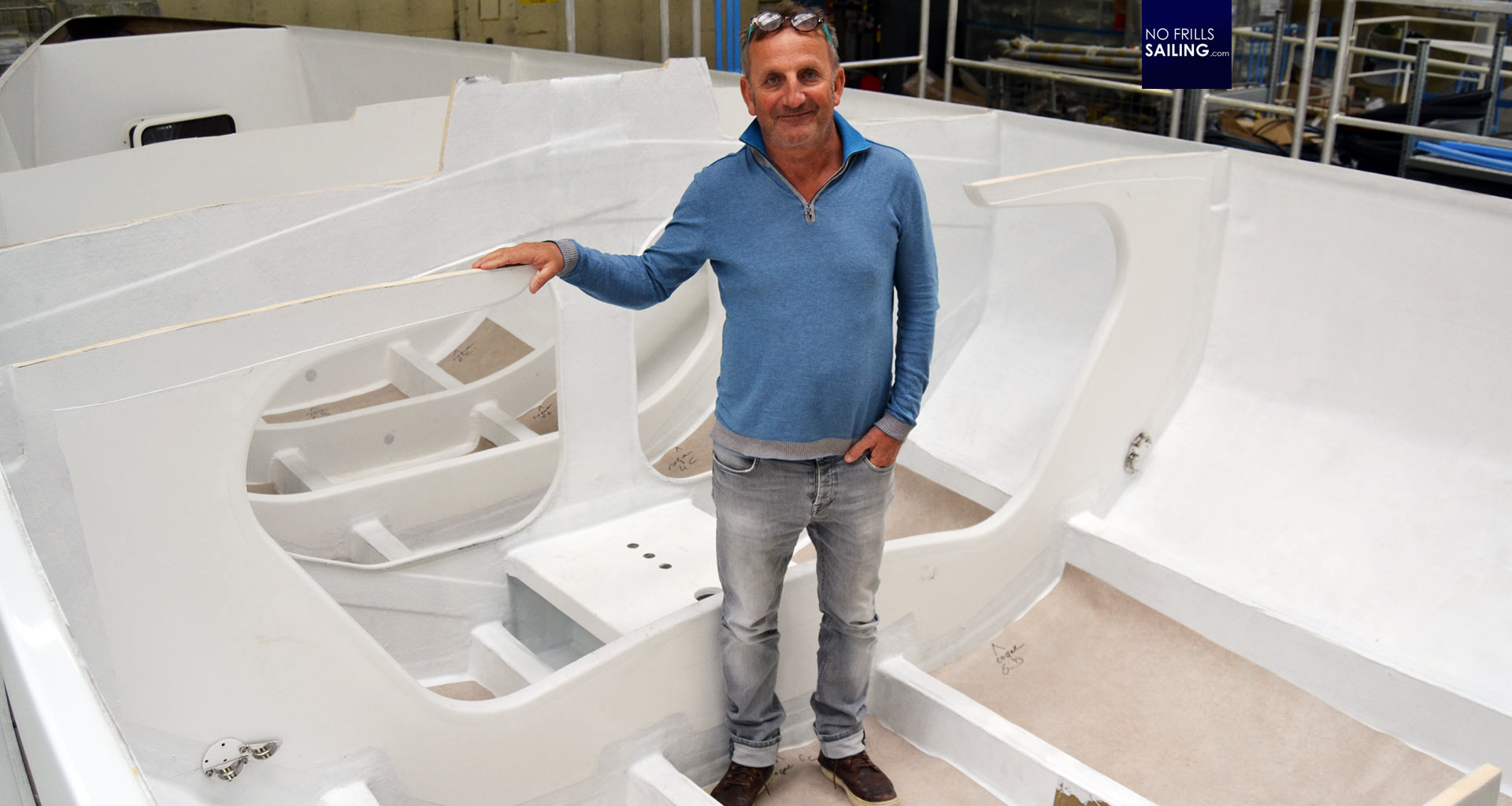 This is exciting in so many ways. It could be a new boost for the campaign to reinstate an Olympic sailing class. It is also good news for people wanting to join the ever growing racing community looking for small but high-tech racing boats. I was lucky to catch Vincent Lauriot Prevost to ask him about this new Sun Fast.
Talking to Vincent Lauriot Prevost about the Sun Fast 30 OD-project
Lars Reisberg | NO FRILLS SAILING.com: "Hello Vincent, good to talk to you again – I remember too well how you showed me personally the Figaro 3-poduction in Nantes some years ago. Now yo are working for the same group on the same 30 feet-range again. As a starter, how did you have been brought into this project? On which one´s initiative did the new "Class 30 OD"-design receive her kick-off?"
Vincent Lauriot Prevost | VPLP: "Herr Lars, good to see you too. It all started with VPLP answering an architect contest driven by the UNCL in France (author´s not: Union Nationale pour la Course au Large, French Yacht Club specialized in races around the French coast), the Royal Ocean Racing Club in the UK and the Storm Trysail Foundation in the United States. In partnership with boat builer Multiplast we have been able to give a global answer. We developed the concept based on the design brief issued by the clients and Multiplast took over the building process and pricing for the later boat. In this, we have been retained for a second phase in competition with two others design studio and in the end … well … we won"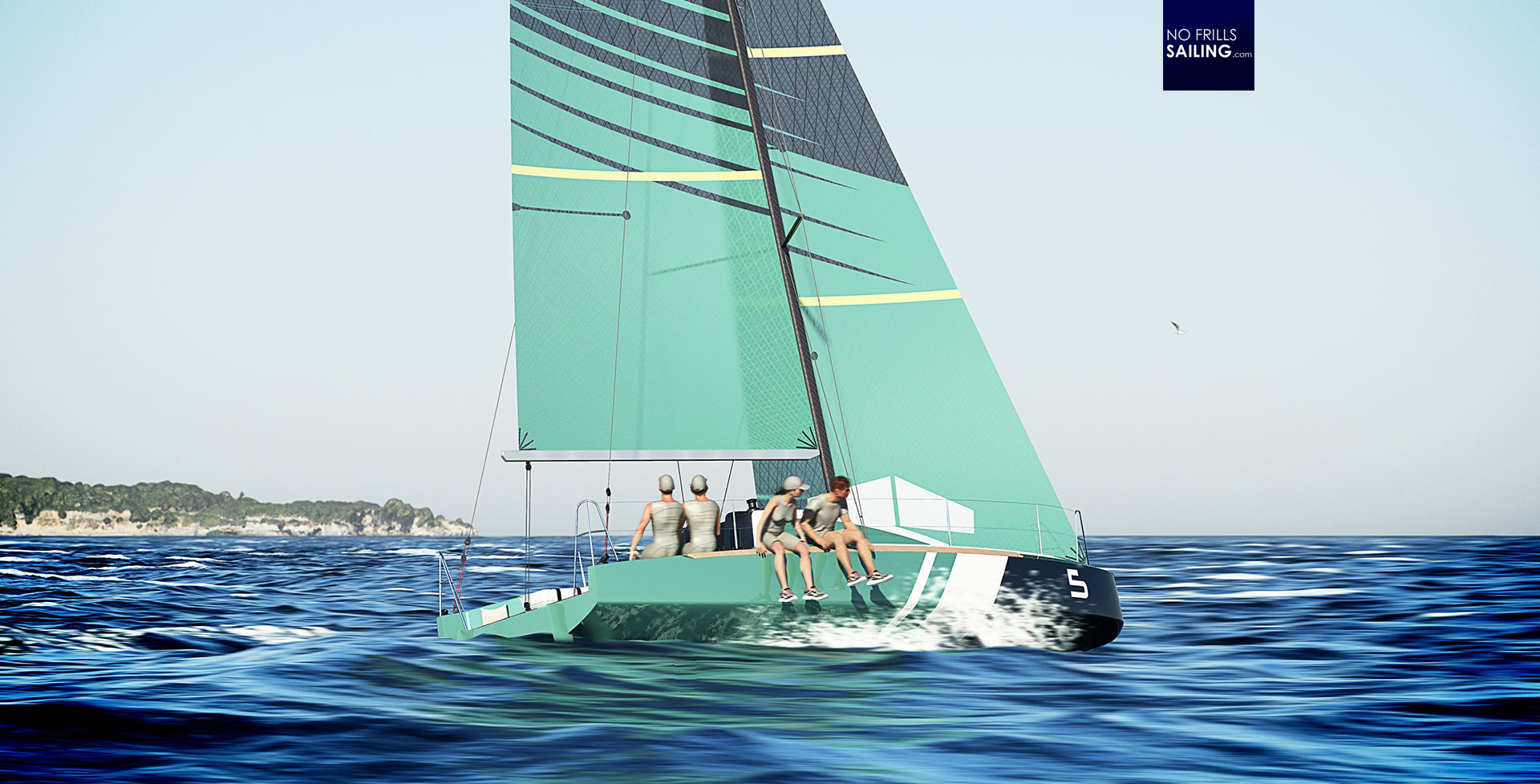 NO FRILLS SAILING.com: "Can you specify a bit more the task of VPLP in relation to Multiplast and Jeanneau? Which parts of the boat´s development have been given to VPLP?"
Vincent Lauriot Prevost: "As I mentioned above, our design bureau has taken over the general concept of the boat, the whole part of naval architecture, performance analysis and structural calculations. Multiplast, as a boat builder, had in charge the mode of construction process and, of course, the construction cost trade-offs in close coordination with the dedicated Jeanneau-team."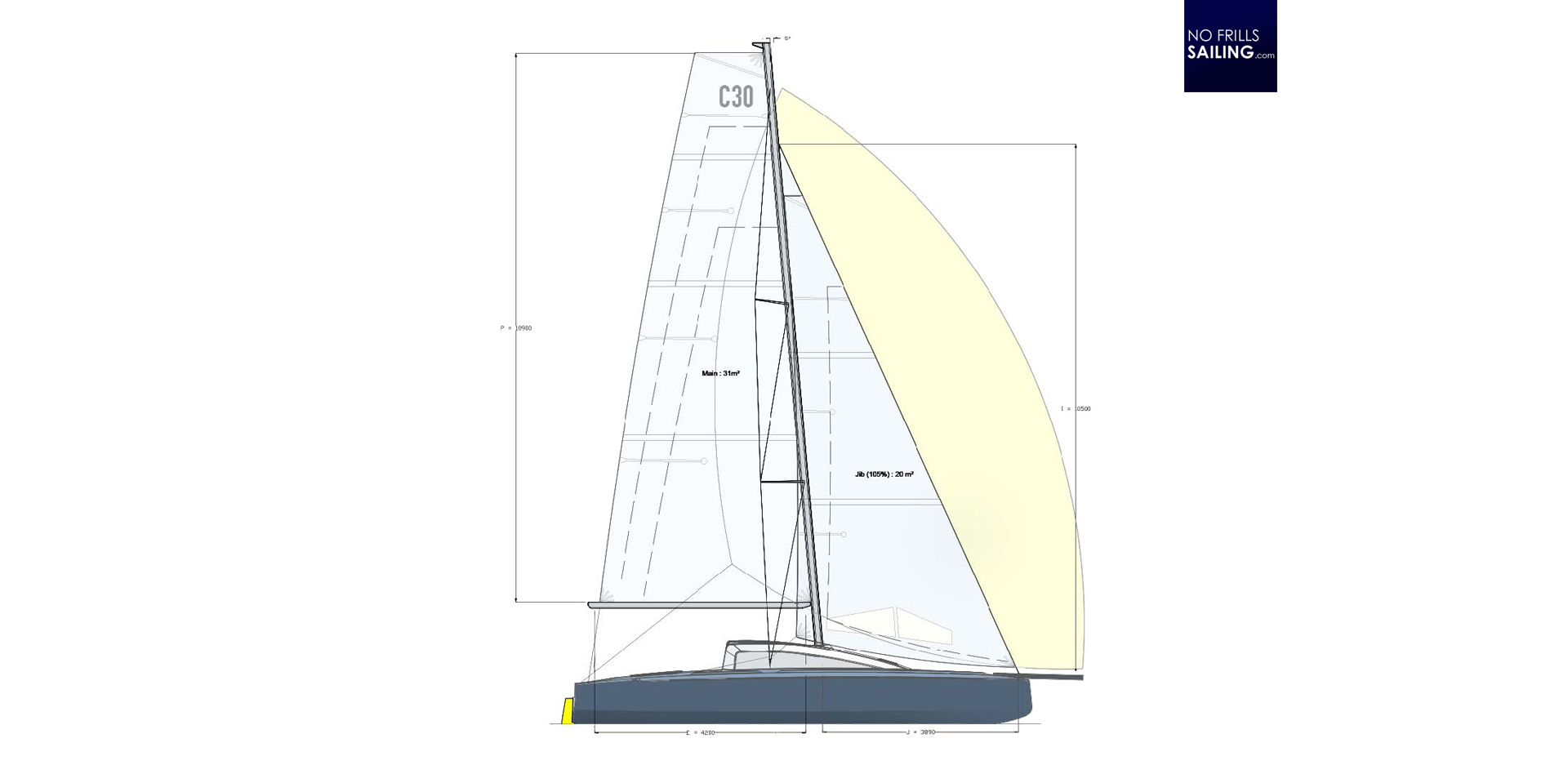 NO FRILLS SAILING.com: "Can you describe the general design brief for this boat?"
Vincent Lauriot Prevost: "By default, our task was to come up with an idea for an affordable racing production boat that makes young people want to race sailing. Generally speaking. She is defined as a new model in the range of thirty-foot IRC-monohulls, which emphasizes in priority the performance on the water and the speed capacities. She has to be well positioned on the price offer and faster than the competition. The point was to make an IRC-competitive boat capable to win IRC inshore races with a crew of five people and at the same time have a double handed racer to win transatlantic races like the ARC. It is also worth mentioning that Jeanneau wanted us to come up with a sustainable approach. So that Jeanneau may have the leadership in terms of Corporate Social Responsibility, for example by using a new recyclable thermoplastic resin."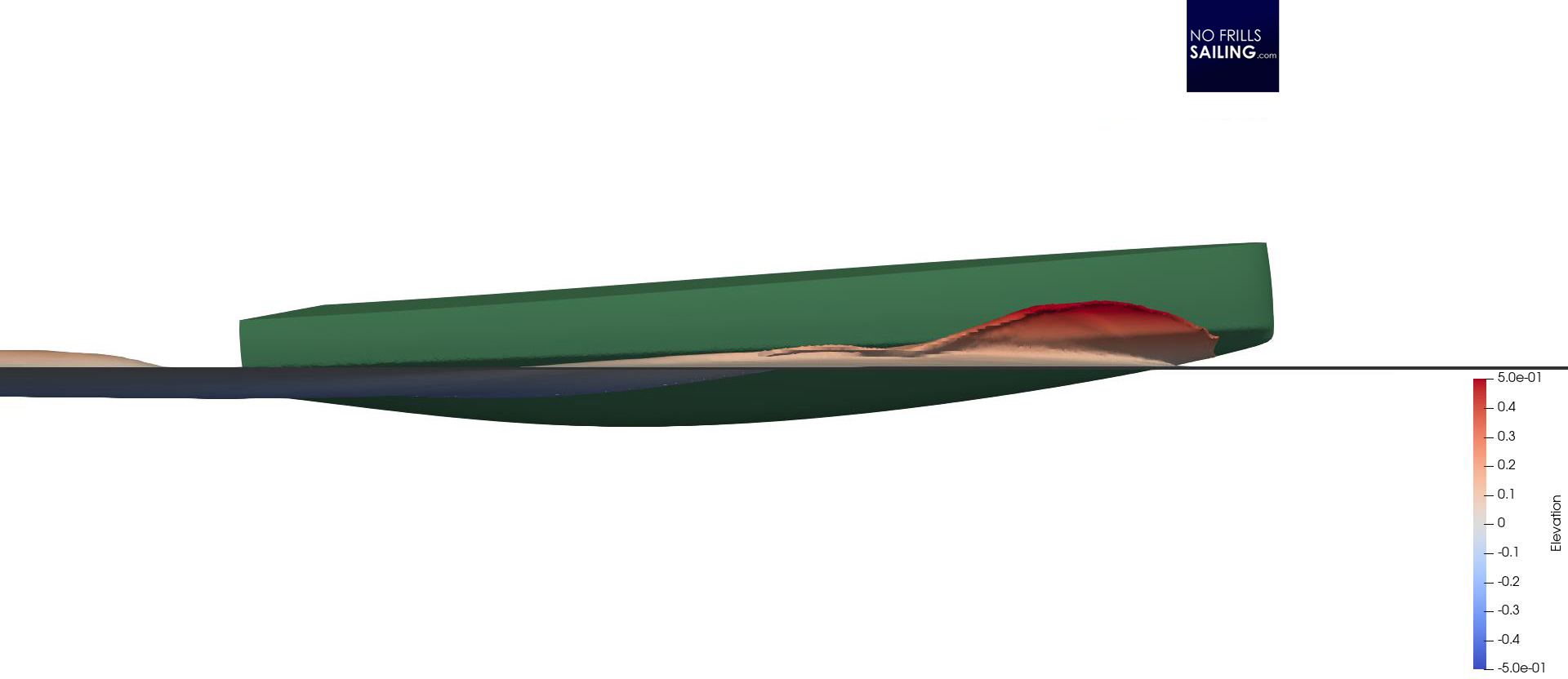 NO FRILLS SAILING.com: "This is truly a wide range to cover. High performance, inshore and offshore, crewed and double-handed racing … what have been the major challenges of the new Sun Fast 30 OD in terms of the design brief?"
Vincent Lauriot Prevost: "As far as VPLP is concerned, our biggest challenge for the new boat was to conceive a light displacement boat that would be capable of high speeds and planning when reaching down. We´ve launched intensive CFD studies, as structural calculations have been run in order to achieve this goal. On the other hand, to be competitive, lightweight and sustainable, the tradeoffs of materials and construction process have been a priority. One other crucial point for a one design boat was that the boat´s weight has to be accurately controlled, so the collaboration with the boatbuilder is of particular importance."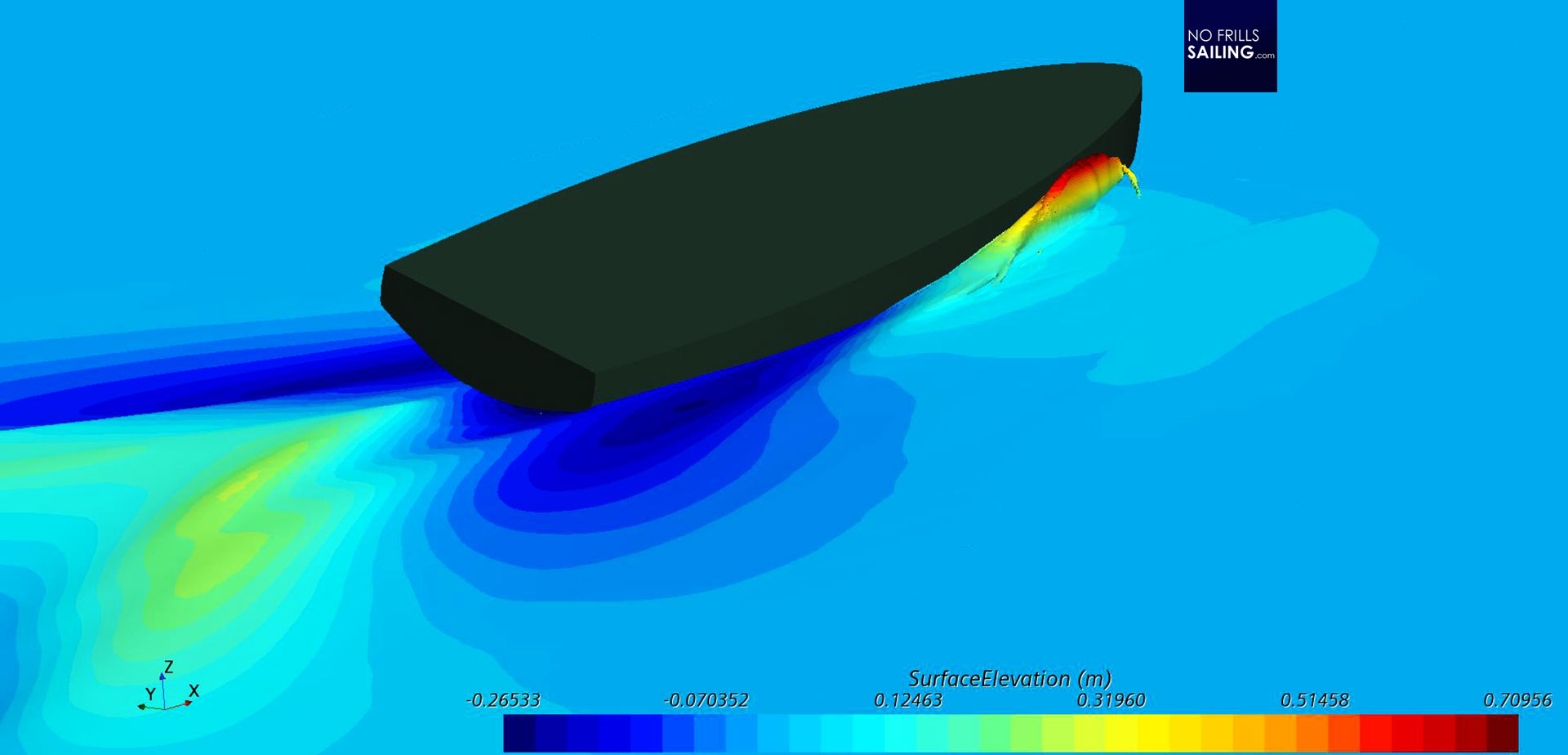 NO FRILLS SAILING.com: "There are many 30-footer around, some of which are made by smaller companies and some by big corporations, like Figaro 3 or Dehler 30 OD for example. These two particular boats struck me when I first heard about Jeanneau´s new Sun Fast 30 OD: Compared to them, which are around roughly 3 years, where are the differences from your point of view?"
Vincent Lauriot Prevost: "You are right, Lars. Well, compared to the Figaro 3 which is made by Beneteau, the Sun Fast 30 OD will be built in the same factory in Nantes, and by the same team of boatbuilders. This said, it makes sure that she will be built using the same standards and high quality technology, like vacuum infusion and a well controlled and tracked construction. But here similarities end. Those two boats have a very different design brief, one for crewed and the Figaro is designed for a specific singlehanded program. The Sun Fast 30 OD is made for a more general public use than Figaro 3, obviously the absence of foils, we will have a monolithic hull instead of sandwich, recyclable resin instead of conventional polyester for a similar resin weight to fiber ratio. So, both are not comparable."
NO FRILLS SAILING.com: "… and the Dehler?"
Vincent Lauriot Prevost: "As far as the Dehler 30 OD is concerned, the new Sun Fast 30 OD is smaller by one meter and her draft is limited to under 2 meters for practical aspects. The overall beam is under 3 meters as well so that the boat is approved for trailer transport. Also in terms of production, the new Sun Fast 30 OD has been done under sustainability concerns which is a completely new thing in this regard. Apart from these aspects, the two programs seem to be similar."
NO FRILLS SAILING.com: "Are there any brand-new features incorporated into the Sun Fast 30 OD which future skippers can look forward to?"
Vincent Lauriot Prevost: "Yes, of course. The hull lines will have fuller forward section and a generous overall beam for a high powerful hull in terms of righting moment. We have given the boat a narrow waterline beam at low angles of heel for the speed capacity at low heel angles, and rocked lines with a relatively high aft chine to help the trim of the boat when hiking aft. I think she will be thrilling to sail but easy to control."
NO FRILLS SAILING.com: "What is the current stage of development and when can we expect to see the first boat hitting the water?"
Vincent Lauriot Prevost: "Currently the moulds are underway and the first hull and deck will be laminated from beginning of January 2023. The plan is to launch the first boat around spring next year."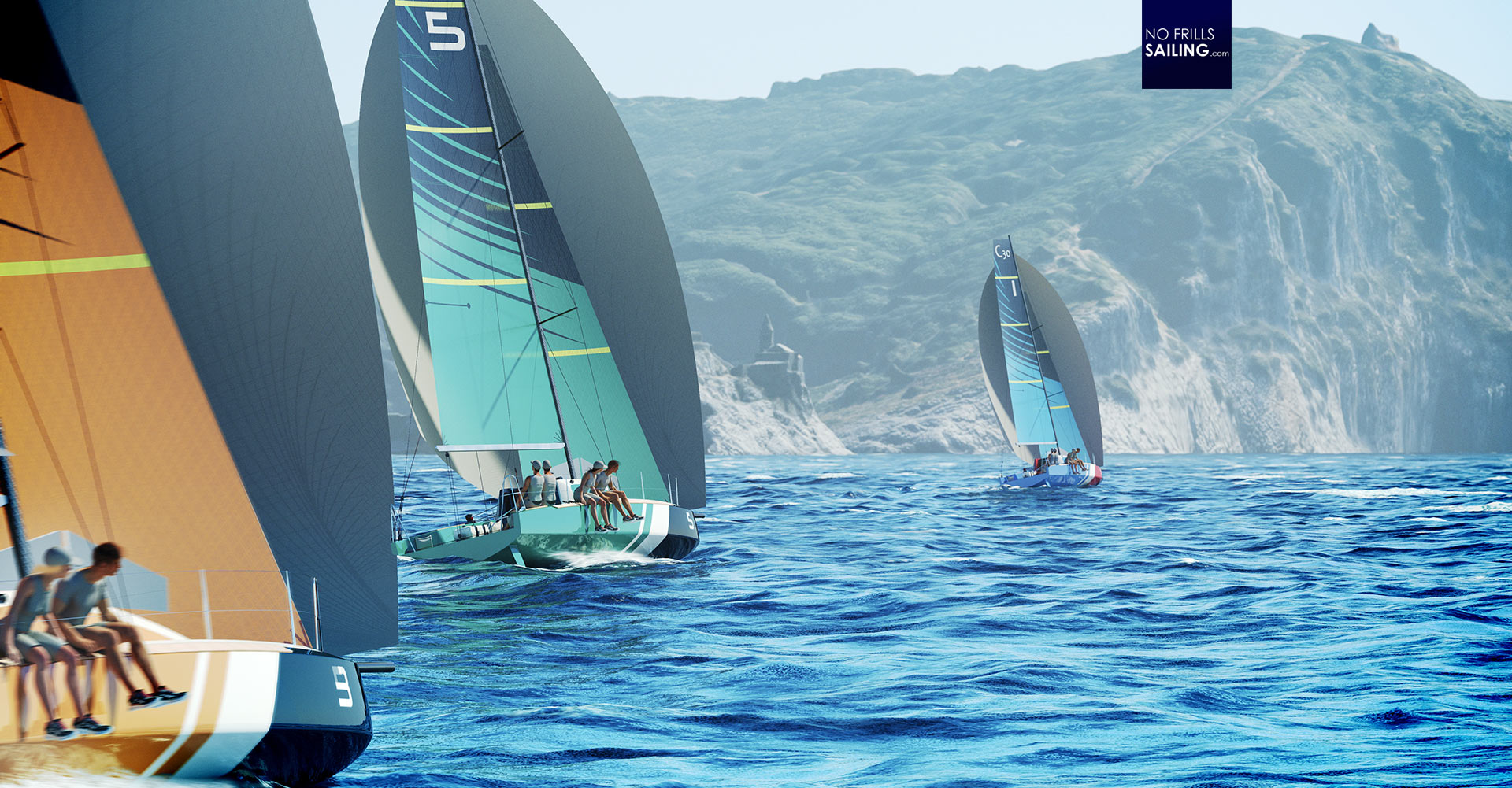 NO FRILLS SAILING.com: "Just your personal opinion: How do you assess the chances of the new SF30OD to be chosen as the Olympic one design boat?"
Vincent Lauriot Prevost: "Well, at the moment the issue of a Olympic One Design boat seems to be not relevant in this organization so it is difficult to give an answer. I would say that if the committee puts this project back on track, I think that the positioning of the new Sun Fast 30 OD as a double handed one design, linked to the modern approach in performance and of course the selling price target would be very favorable for this boat. But we don´t know."
Vincent, thanks so much indeed and I am looking forward to following this project. Very excited to see you working on a small racer for Groupe Beneteau again!
Also interesting in this regard:
Aboard the Sun Fast 3300
Aboard the Dehler 30 OD
Small, fast, fun: Mini 650 Vector 3