"You are going to attend Paris Boat Show? Why?", was the most common answer in the last weeks when I told friends and colleagues that I had booked a Thalys ticket to the capital city of France. Salon Nautique is surely one of the big names in the European boat show calendar but many people feel that it – among so many others – has lost its attractiveness. Well, I see it from a different angle though. I enter the venue just some hours ago, I am early because I want to see the halls empty of people – better for pictures, no queues at the boats.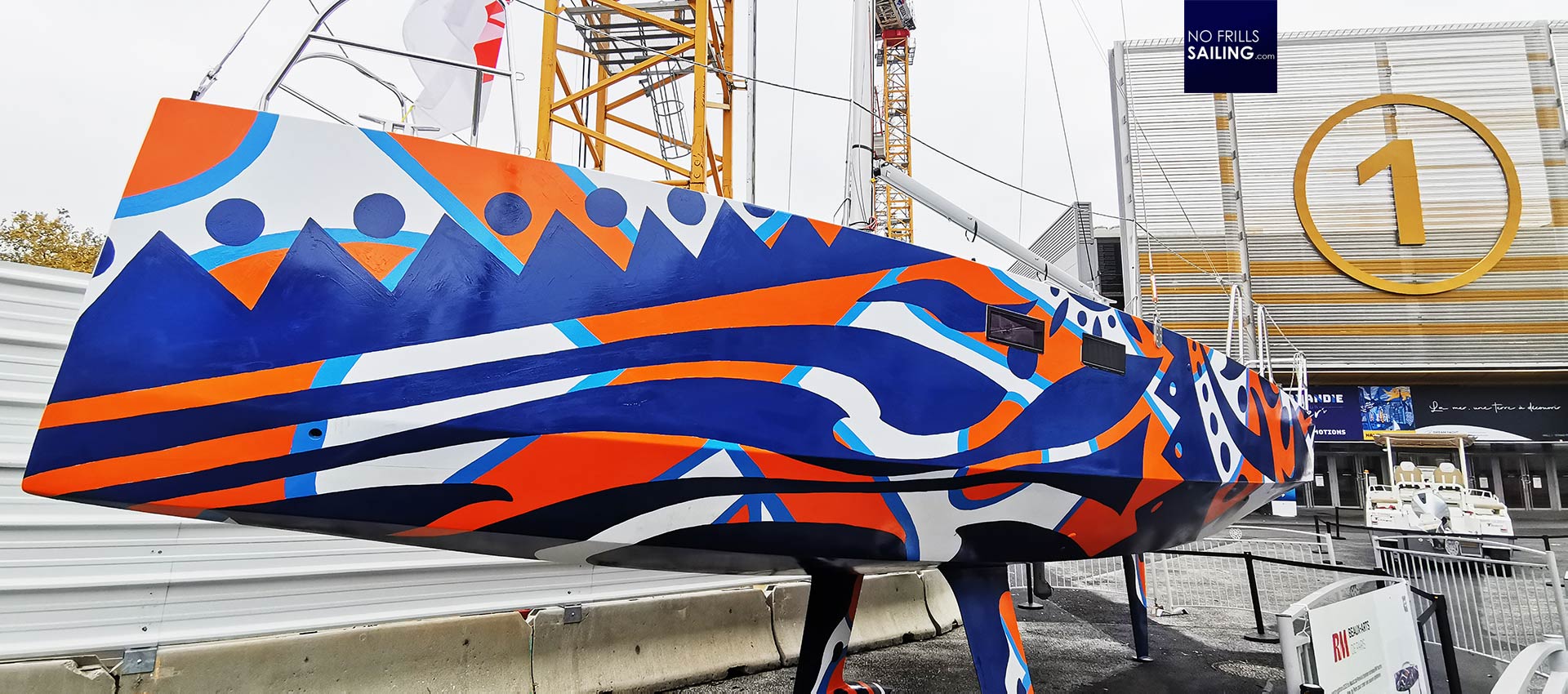 Paris trade fair grounds is a constant construction site since years so I just fade out the detours, hoardings and faulty walkways. A nicely painted small RM yacht is greeting the visitors, like every year they place one of the boats here. Why I like coming to Paris? Well, at first, as a German who had to cope with two cancelled Boot Duesseldorf shows Paris is a safe bet: I told all our clients and prospects to better come here just I case some silly Covid-restrictions or energy-crisis-stuff will again cancel "our" big boat show in Germany. On the other hand: Paris during Advent season … not the worst travel destination, isn´t it?
Decline of regional boat shows?
To be honest, Paris´ fate is the fate of nearly all of those smaller, regional boat shows: As the cost of bringing boats to the venues are horrendous, the market is consolidating and most of the people have kind of "learned" to receive their information about new boats online, getting their specs and offers online and most of (at last the bigger) brands have reacted and offer permanent in-house exhibition and even whole sea trial bases, the decline of regional smaller shows in undeniable.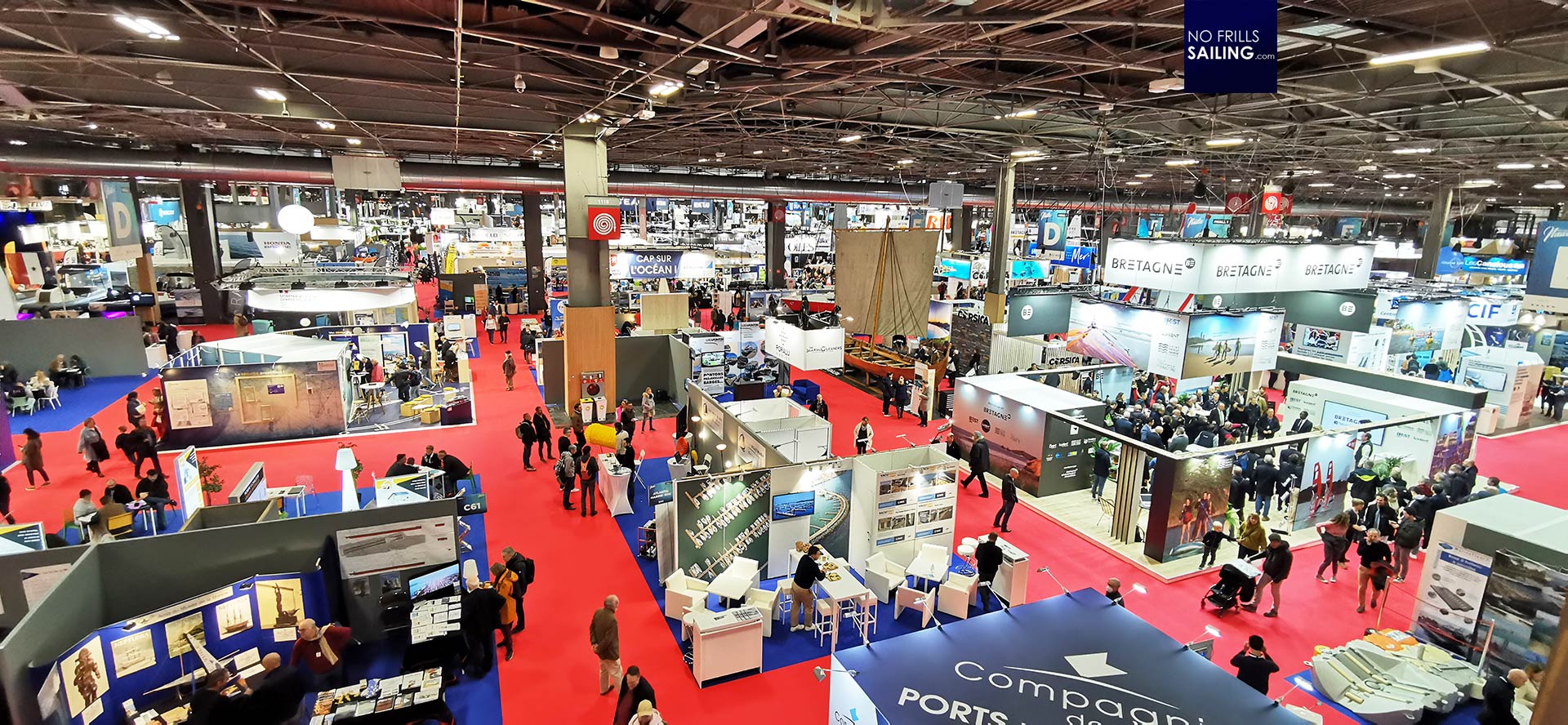 Although I must say I am positively surprised about the huge influx of visitors today at the opening day of the show: The queues in front of the brand´s stands grew longer and longer and I was quickly back in "boat show mood" although this time I am only here for selected appointments, not on the stand officially the whole time. Anyway, people didn´t stop to enter the stands and this is definitely a good thing. On the other hand, with the show going on for one full week and a full second weekend, I am sure this traffic will ease. So, what are the highlights in Paris this year?
Groupe Beneteau goes full future
I must say, even if it sounds a bid constructed as I am a Beneteau dealer, but Beneteau indeed made the biggest impression on me. Together with Jeanneau they do have the biggest stand here and, other than the others, they brought real news. I was lucky to grasp a view on Madame Roux-Beneteau who personally opened the stand together with some French politicians, proudly announcing her company´s serious steps towards the future of pleasure boating. You can see the first results of this.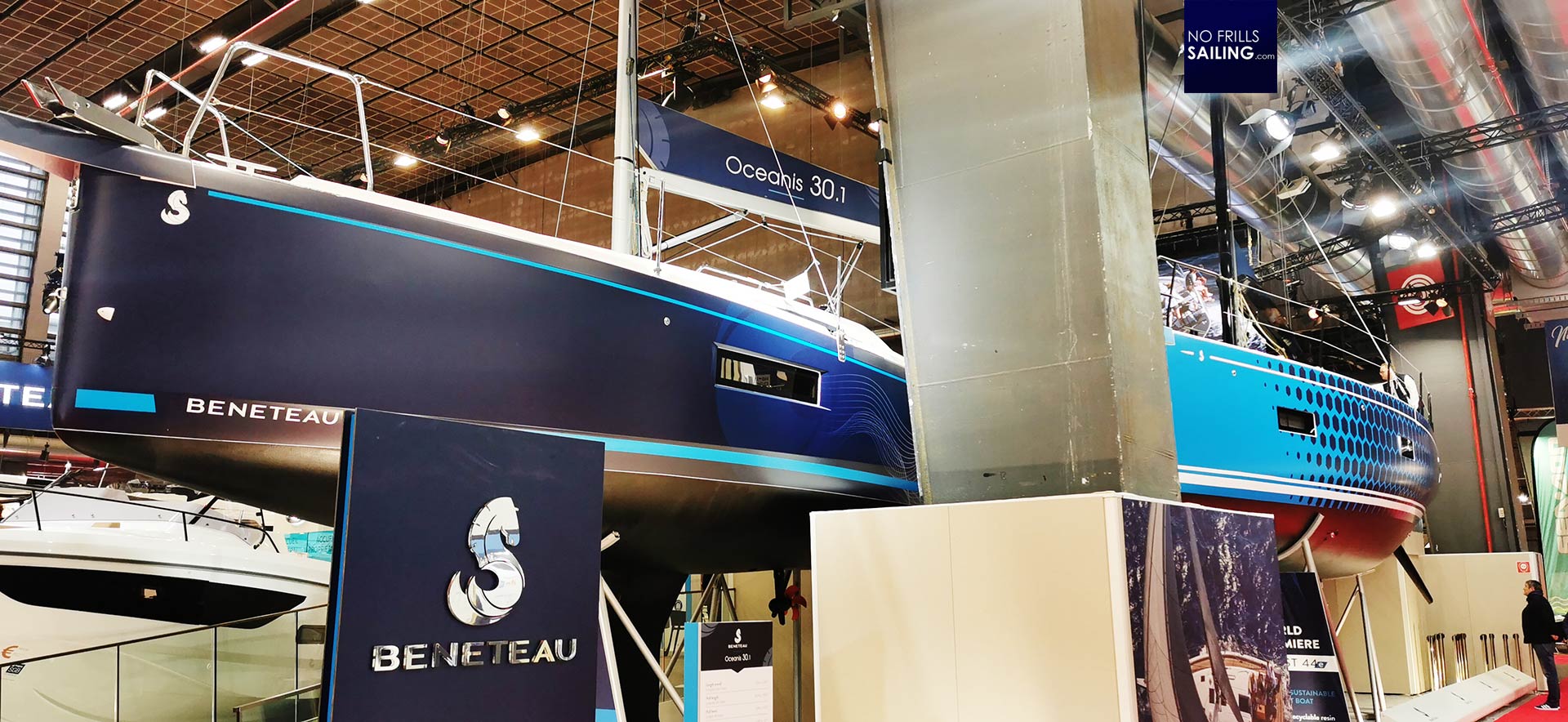 Showcased is the Oceanis 30.1 "e", which is not just a greenwashing-suffix but a new option for all yachts of this type going to inshore sailing areas. The boat´s engine room is empty. Where the Diesel-tank was once situated, two large Torqeedo 48-5000 lithium batteries are fitted. They do power a Cruise 6.0 pod drive. Full electric. I will post a complete walkthough of the Oceanis 30.1e soon, because it is really an interesting project.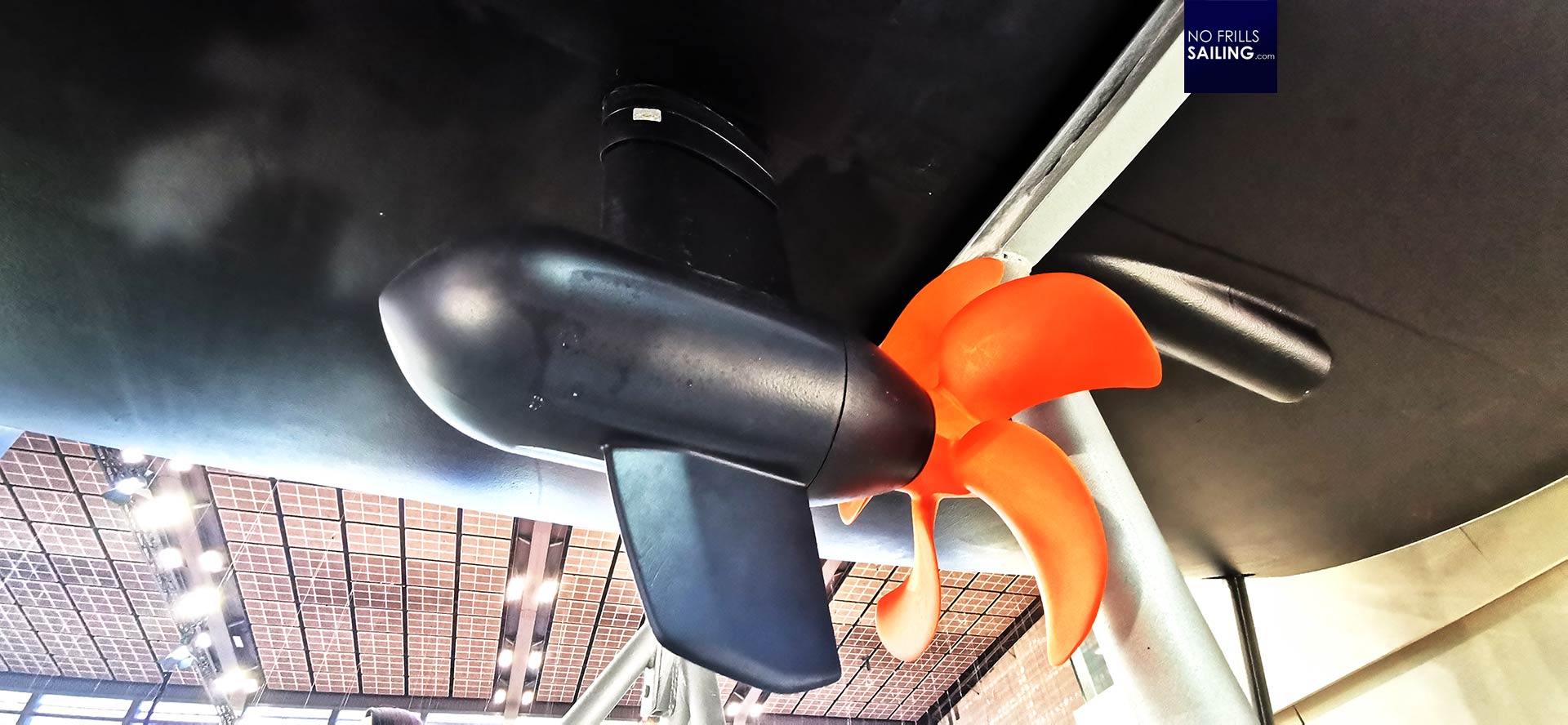 Much more interesting in terms of sustainable boatbuilding is the other sailboat, currently showcased in Paris: The new First 44 "e", which also stands for "electric". This boat comes with a small Fisher-Panda genset, powering no less than 4 Torqeedo batteries. These go to electric propulsion as well. But the First 44e does not stop here: A fully recyclable hull, new resin by Arkema, flax-fibres in many small composite parts, a new sustainable real-wood Teak-substitute … as the guys at Beneteau say: "We have to go this way, so we go it." Market leader Groupe Beneteau recently launched the first series production of recyclable hulls with Jeanneau, soon to be adopted by Beneteau and adjoining brands. I will as well dive deeper into the First 44e in an in-depth article. What more to be seen in Paris?
Boats to see at Salon Nautique
I was a bit disappointed that Dufour just arrived with two boats, showcasing their latest launch, Dufour 37 and a 470, the successor of "my" good old 460 Grand Large. Dufour as being one of the big three names in French production boat building used to have big stands as well, so maybe they coming with a relatively small setup is a sign of the things discussed earlier in this article.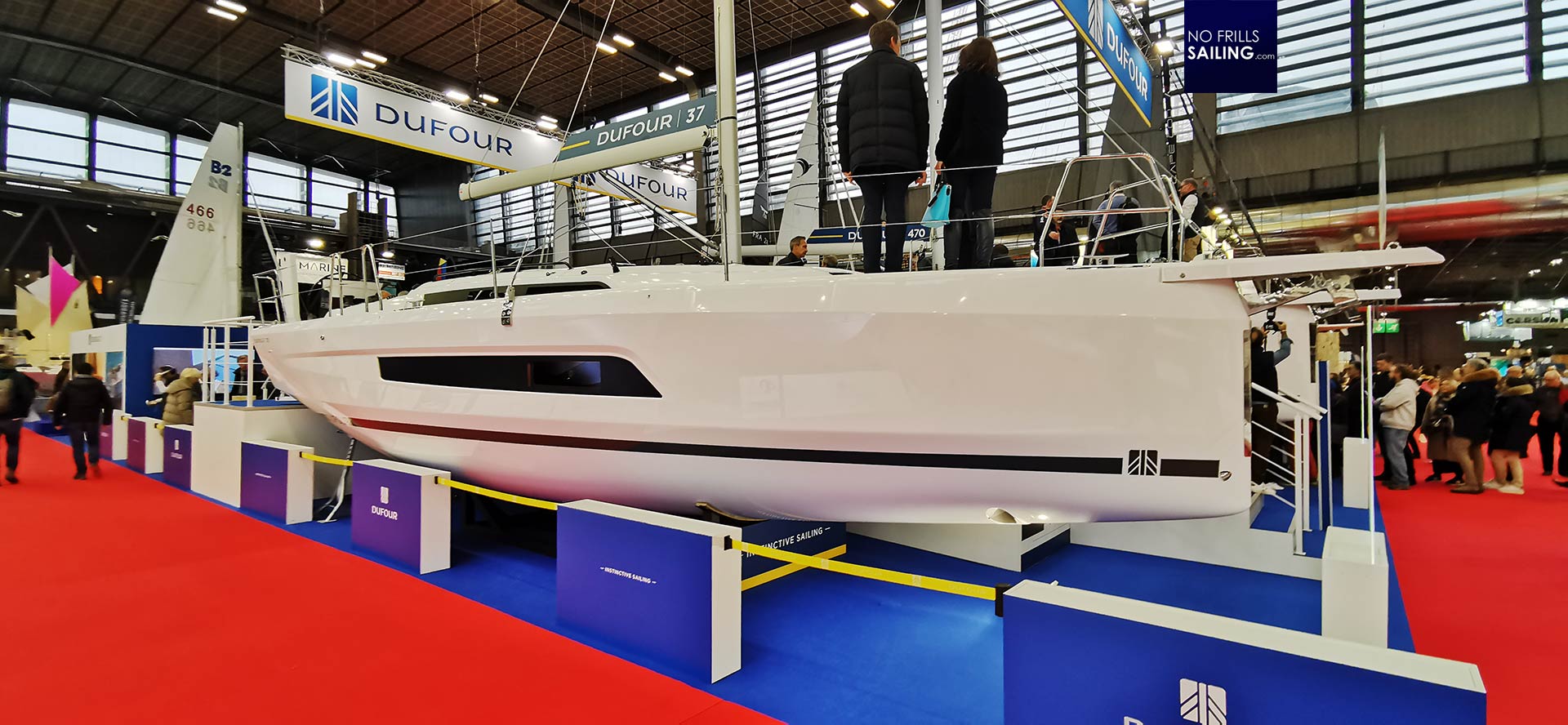 Jeanneau had a big stand, half power boats half sailing as well, but no big news here. And that was pretty much it. Instead of two big exhibition halls Paris Salon Nautique only features one dedicated exhibition hall. I haven´t found any exhibitor of electronics, like Garmin, B&G or Raymarine, nor any equipment reseller, for example for life jackets or sailing gear. Nevertheless, some nice boats are attending too, like these two …
Queen of the show
That I really like the headstrong and somewhat quirky designs of RM Yachts is a know fact to you. Visiting the yard La Rochelle twice and gaining a pretty intimate insight in the unique boatbuilding process at RM was a definitive plus, the fact that Marc Lombard is principal naval architect of these beauties is also contributing to the reputation of these boats being well performing fast cruisers.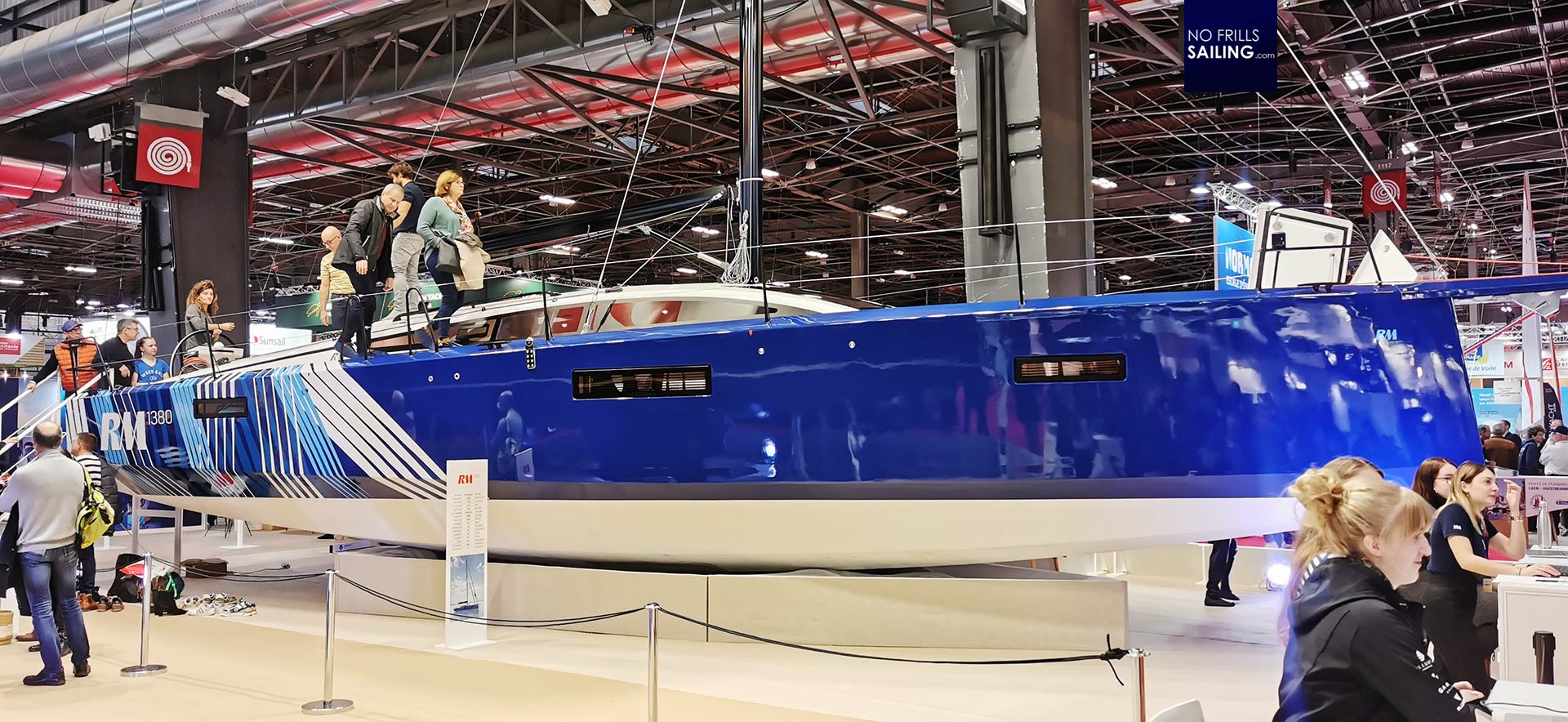 On the stand their RM 1380 was a true highlight. There is no arguing on the beauty of the lines, again a Lombard-masterpiece and I am sure the sailing capabilities of this boat will be exceptional too. The nice thing about RM, besides their uniqueness on the market, is the possibility of having them painted in any color you like. So the design present at the show is both classic and beautiful and if there haven´t been so many people feeling the same already forming a long queue, I would certainly entered the boat. Maybe tomorrow then … with a dedicated article in the aftermath.
My personal highlight in Paris: Allures 45.9
The highlight, beautiful and tempting too, for sure, was the Allures. I simply love real go-anywhere boats made of aluminium and although her sister ship has been here last year too, it is always such a pleasure to admire the timeless lines and sheer beauty of an Allures yacht. Suddenly I felt some kind of button triggered and being transported back some three years in time, when I was ready to buy a used Allures 44.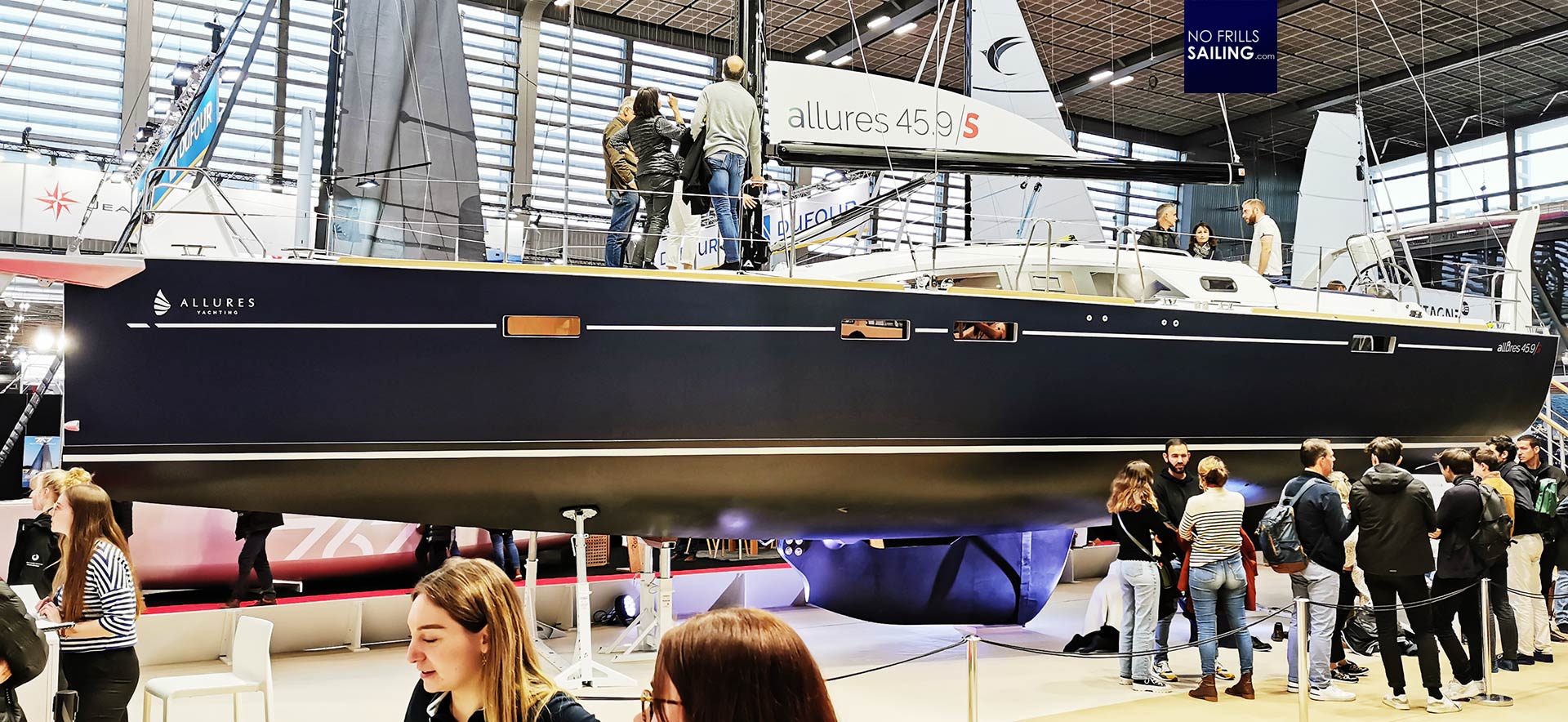 I will definitely go aboard the coming days and do a complete walkthrough as I know that the interior has been re-worked a bit and it is generally of interest how companies refine their product over the years rather than to come up with brand new solutions all the time. This is also what I felt being strongly part of the DNA of Allures (and Garcia) when I visited their yard in Cherbourg.
All set for Duesseldorf
Now, being back in my overpriced Hotel room near the boat show venue, I am sorting the pictures taken and thinking of the conversations I had. Pairs is certainly a trip worth taking if the boat you are looking for is exhibited. In case you are a complete newbie and you are just beginning your wonderful journey to getting to know all the different boats, types, brands and levels, I fear, the small regional shows will more and more lose their relevance. I like the Salon Nautique and I hope they can retain their standing in the calendar for many years to come.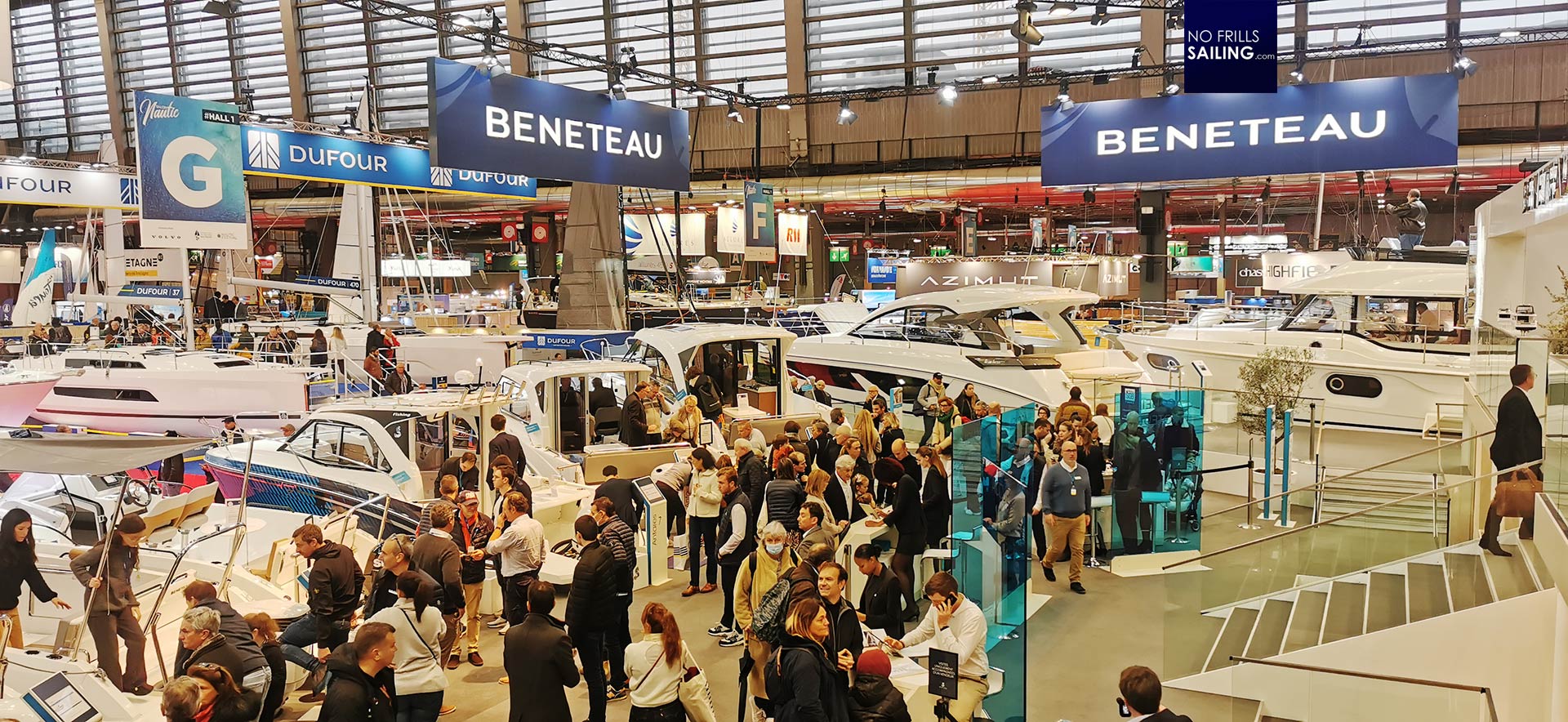 With a handful of appointments with German prospects ahead, I look forward to spending some more days at the Seine. But our view certainly goes a month into the future: When -hopefully!- Boot Duesseldorf will open their halls and many, many more brands with many, many more boats will be exhibited. I missed Duesseldorf so much, it used to be, and hopefully still is, the best boat show of Europe. And now … where´s my Café au Lait?
You might also be interested to read these relating articles:
Boat Show paradise: Cannes Yachting Festival
Star of the show, the Gunboat at La Grande Motte