It was the fifth Dusseldorf Boat Show of my life and the 2020 edition as well certainly the most stressful, most successful and most remarkable of them all. Why? Well, that´s a bit complicated and I will try to make it clear in this article. Let´s begin with this realization of mine: "I am finished." What that means – let´s see.
The most anticipated and beloved boats of the show
First of all there were just two yachts this year I was really, really looking forward to as I was pointing out in my Dusseldorf outlook-article. Maybe a few more I was hoping to see, but really, these two were the most anticipated. And I haven´t been disappointed for sure.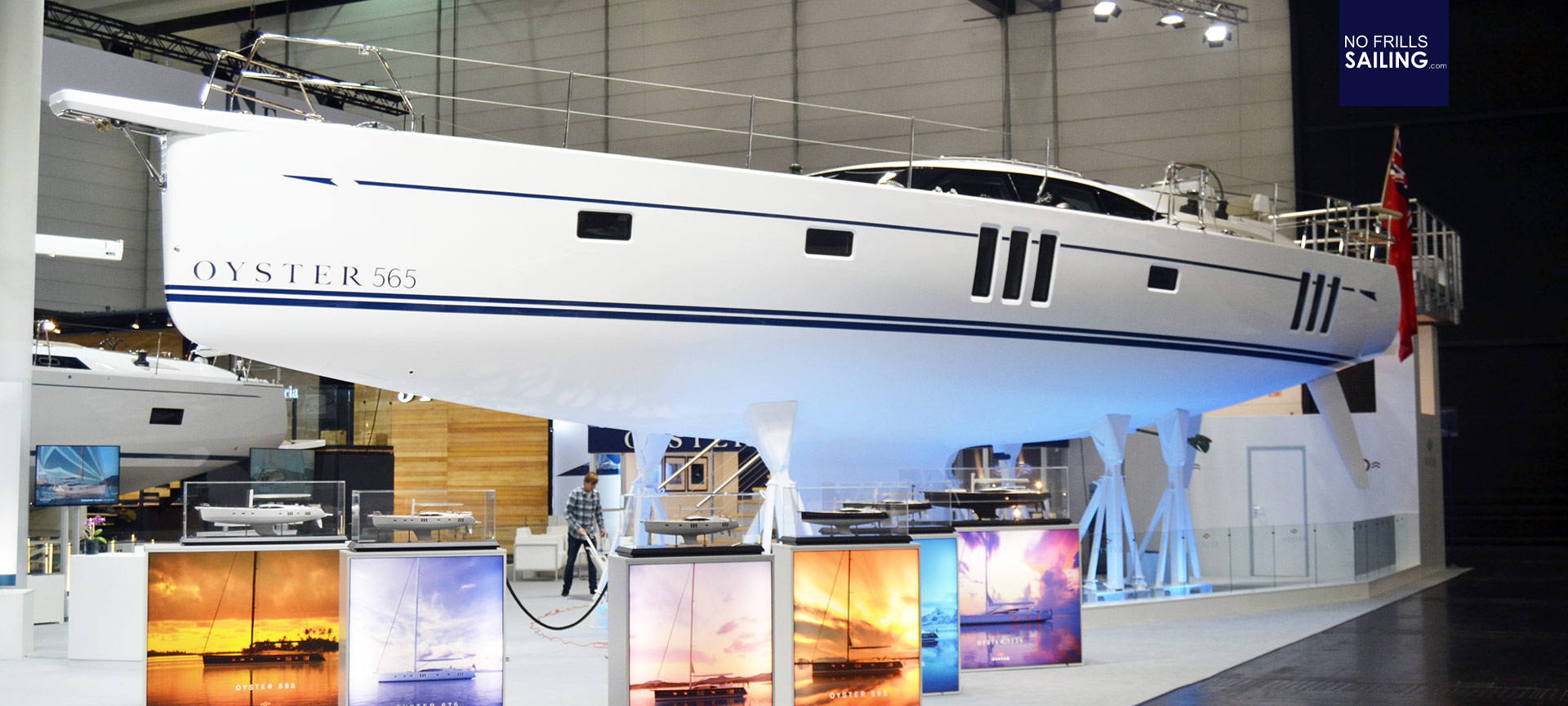 The all-new Oyster 565, the first real completely new boat under Oyster´s new owner Richard Hadida, was on display and I must confess she is a true, complete and exciting beauty. Her lines are tempting and her looks are absolutely captivating. Nothing in the new Oyster 565 was queer, she is a perfect boat in every detail when it comes to design: I couldn´t board her to see her inside but I assume from the other Oysters I know that she´d be a beautifully crafted absolutely stunning boat. Every day before opening and after closing time of the show I went by her stand and admired her beauty. Just wow!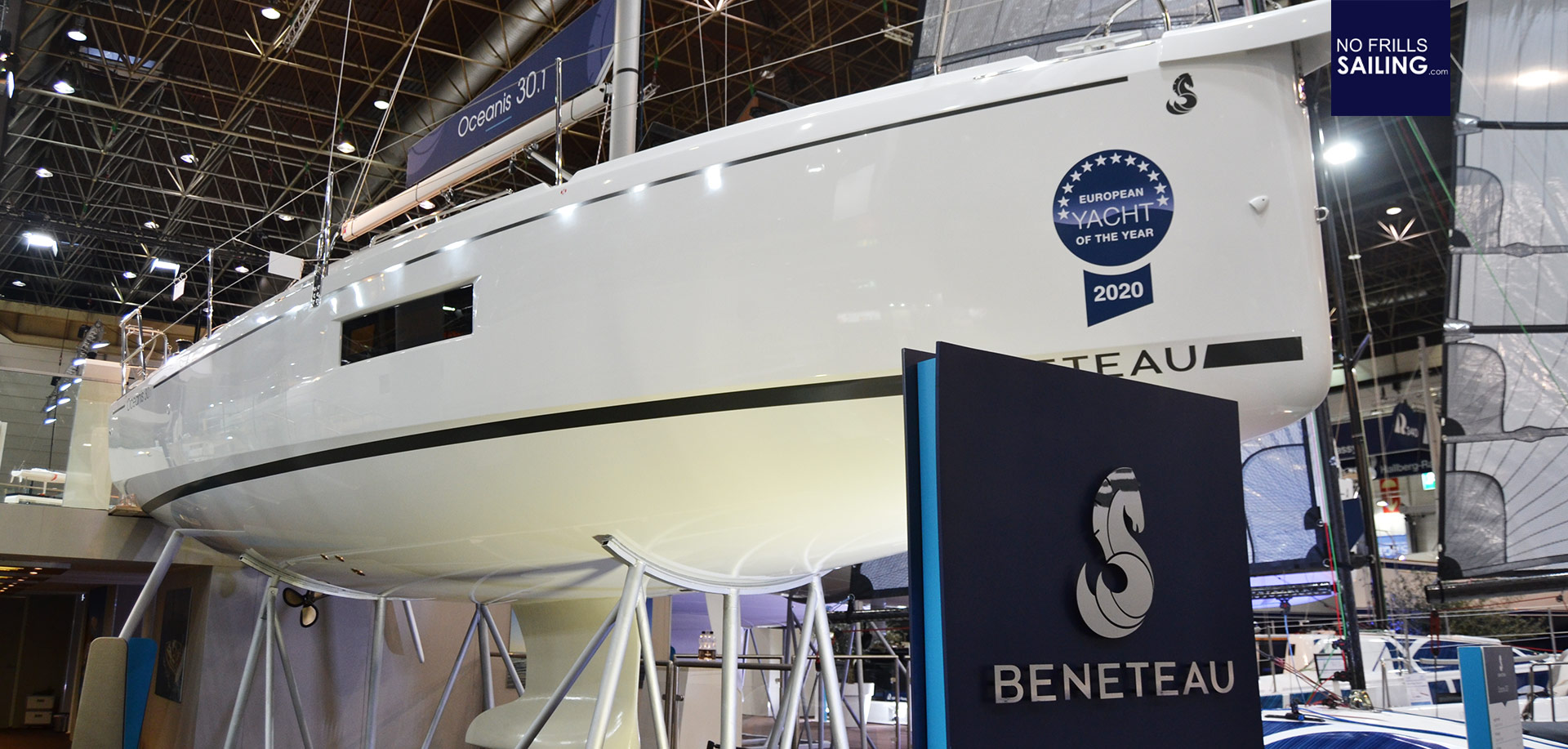 The second boat – it may come as a surprise – was the Beneteau Oceanis 30.1 which premiered here one year ago. Now, exactly 12 months later and more than 500 miles of experience sailing her I was so motivated to witness reaction of clients – more so because she won "European Boat of the Year"-award and people had one year time to decide whether to buy or not. I can tell you, she was the best-selling boat on the stand and besides her being an almost perfect allround small full-scale cruiser she is a commercial success like no other. Fine boat!
The fast & the sexy: Performance cruisers
Coming from these two boats, of course, it´s the performance cruisers which draw most attention. The slim, sleek and sexy lines of these boats let us dream of fast-sailing adventures, standing at the helm, defying waves and spray and winning races. Of course, only a few really do but the dream is worth it. Most of all, Italia Yachts 11.98 was on top of my list.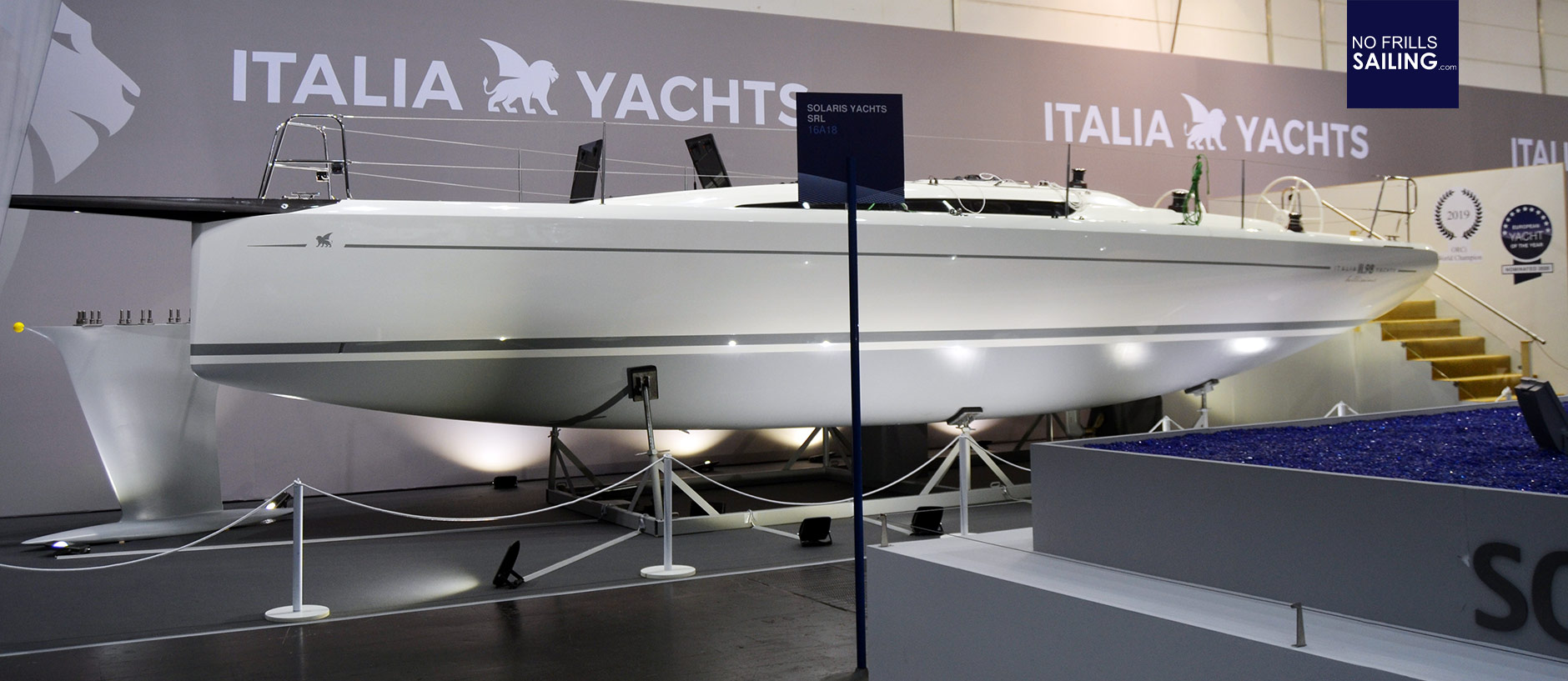 I know this boat from a yard visit earlier last year and from talking to the guys of Italia Yachts but her lines – drawn by Matteo Polli – are so unique, so beautiful that admiring her beauty and radicalness for full 20 minutes was a true pleasure. Note the stunningly crafted full-carbon ow sprit and I would say the most sexy stern section of the whole show. There is just one boat more that in terms of sexiness beats them all: The Solaris of course.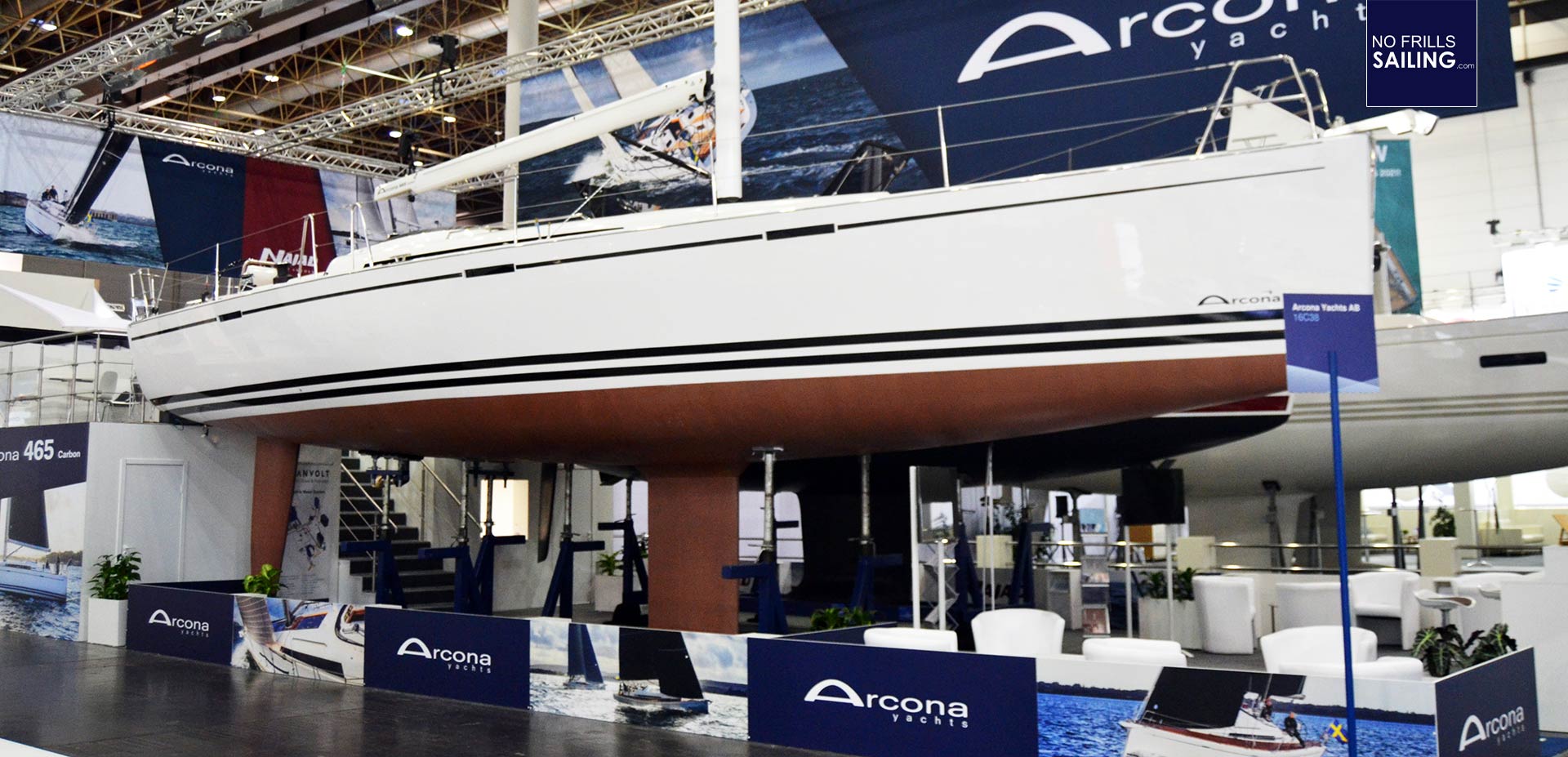 But being sexy isn´t everything. The "European Boat of the Year" Italia Yachts 11.98 may be sexy, flat and fast and according to the yard suitable for fast cruising as well, but she may be too radical in some ways for sailors. Something the Swedish brand Arcona is trying to solve. Last year it was her smaller sister which I loved, this year the yard´s flagship, the Arcona 465 Carbon, was on display. After the tragic and fully unexpected death of Arcona mastermind Stefan Qviberg and the purchase of the yard by Sweden Yachts Group things changed – but not the boats. She looked awesome, especially the flat hull. I´ve talked to the dealers and I am pretty optimistic to being able to sail Arcona this spring.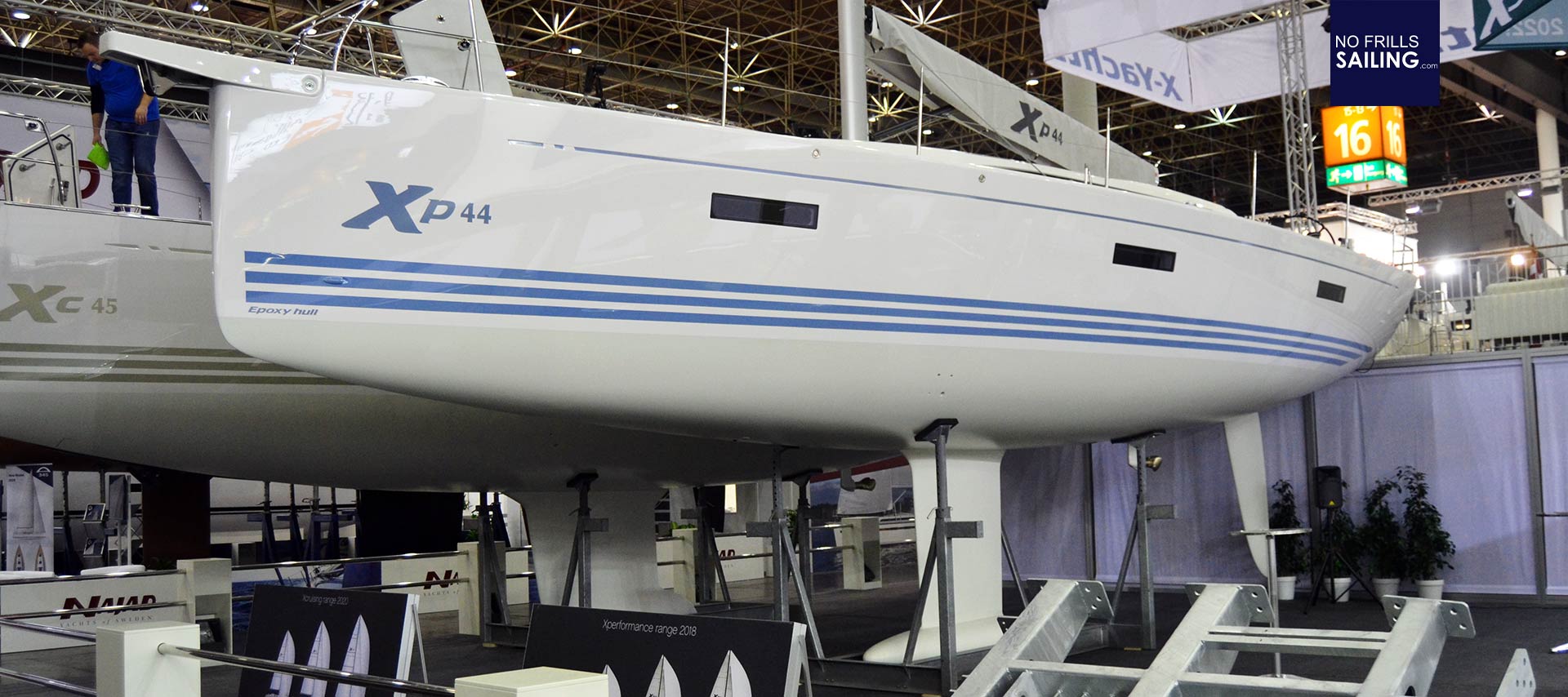 X-Yachts kept my fascination for sailing alive from the beginning: I´ve learned to sail on an X-442 and looking at the XP-44 I must confess these boats are still the most beautiful and well-balanced performance sailboats for me. Clean, sleek and exciting lines, no compromise in stiffness and building quality and – yes – no frills. Just a smooth hull, three stripes and full power sailing. I still love the XP-series, not so much the new "true X", a new line of boats that I do not fully understand. If Santa Claus came up and I´d had a wish – here we go, an XP-44 please!
Cruising and Blue water sailing
But – honestly – who amongst "us" will ever acquire a fast sailing boat like the X-Yacht or the Arcona? Sure, it´s great to be dreaming about these fast yachts and even if you´d take a more affordable model, for example by German brand Dehler, it´s not going to be a suitable boat for the long haul. The faster the more it tires. So, let´s look at the cruisers. In this section, the most anticipated yacht was Hallberg-Rassy´s all new 40C.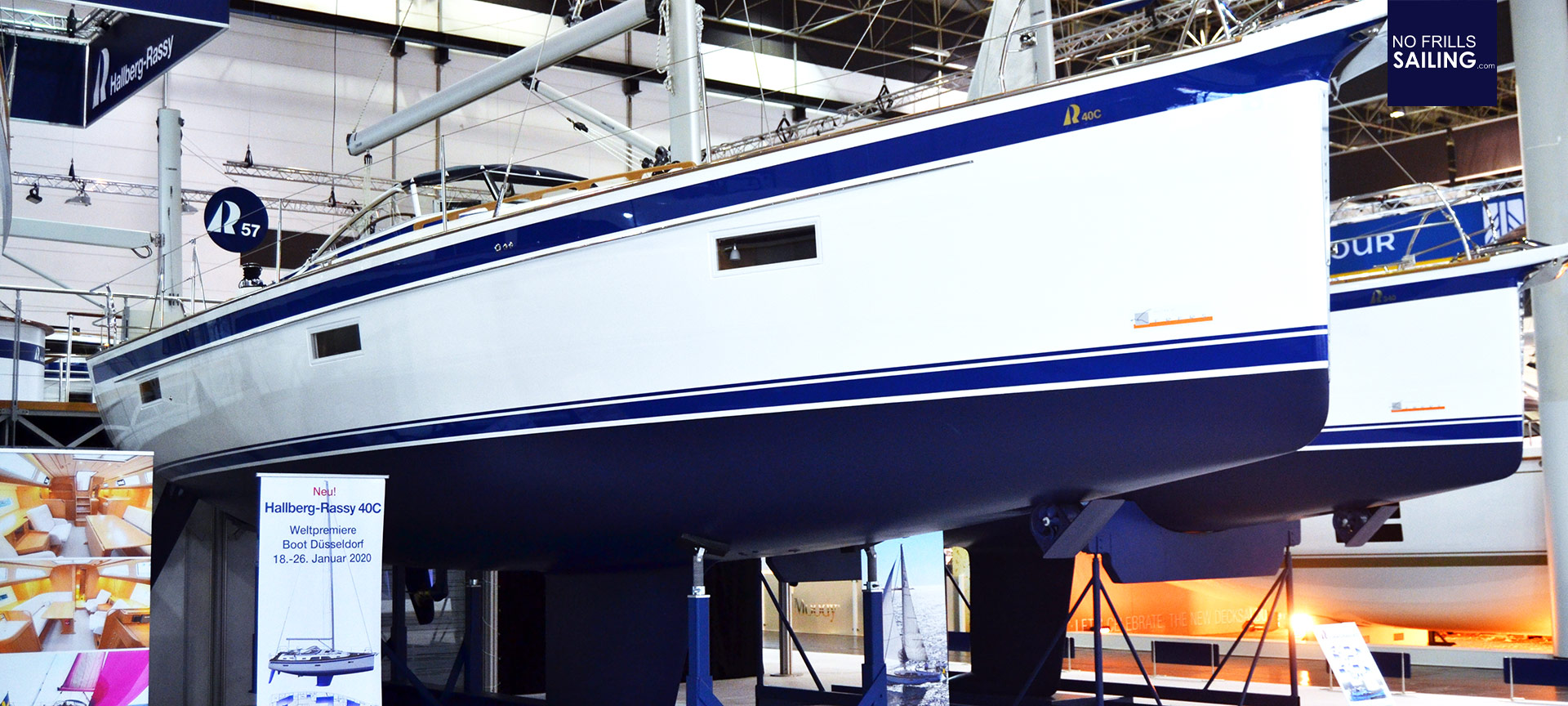 She will most certainly win awards in her class and although I couldn´t go inside to see her interiors by myself I know from friends and colleagues that she bears the same stunning internal volume and luxurious fittings as her bigger sisters. She will of course be more than perfect for a long cruise and 40 feet is in my opinion a perfect size – big enough for a long distance sailing trip but small enough to minimize running expenses (disregarding the initial budget needed to afford one in the first place).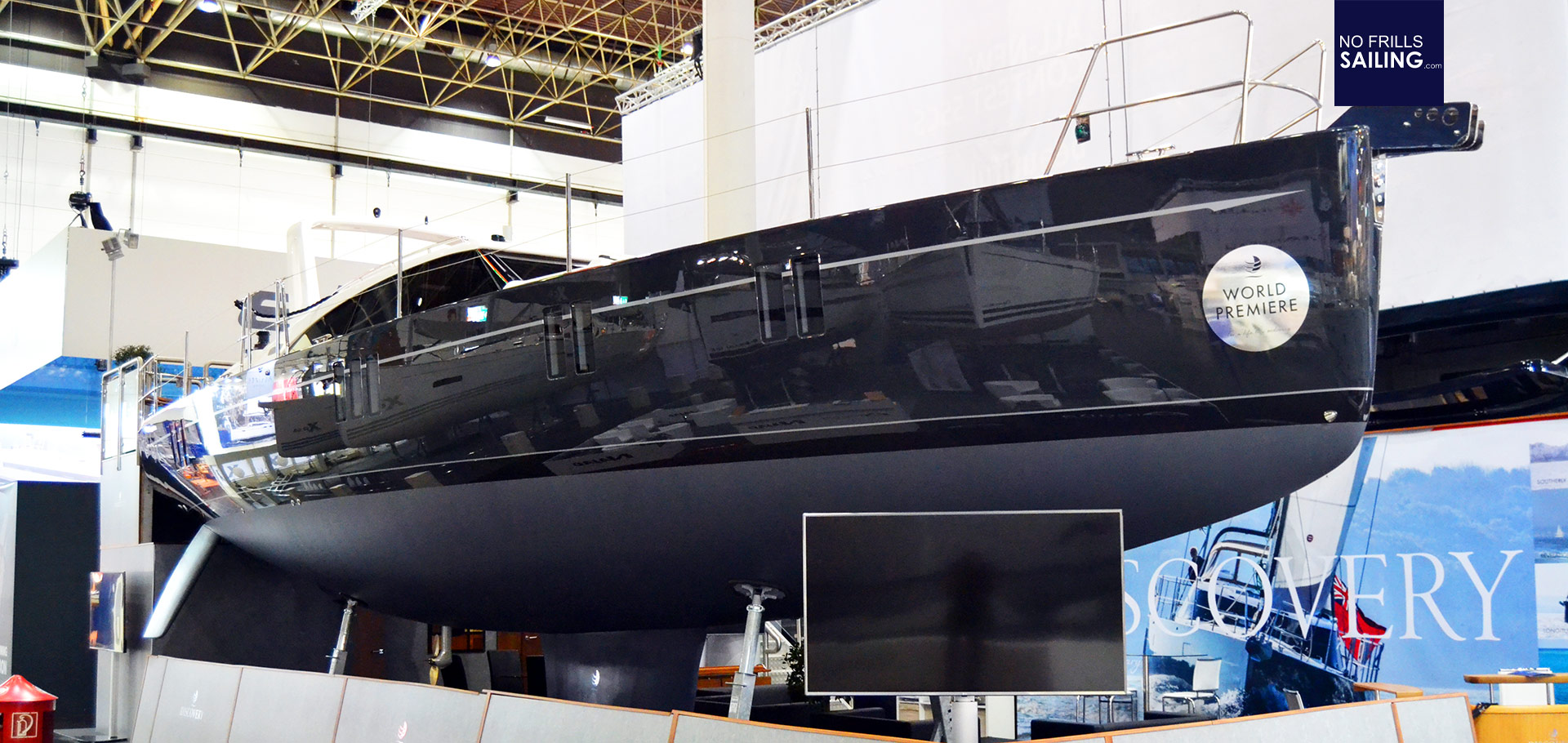 There were other great boats, like a brand new one from the Discovery Yachts Group, Contest, the brand new Amel 60 (which is the title picture of this article) and of course the usual suspects of the big series production brands like Hanse, Beneteau and Jeanneau, but – honestly – nothing really new to be seen here. Now, something strange happened during the show: This was the first time ever that I did not put effort to see different boats. Except for one.
The one boat I really, truly, fully admired
The brand new Allures 40.9 aluminium blue water cruiser was the only boat I boarded (twice) and took extensive amounts of pictures from. I even talked to the happy owners. "Strange" I say because looking back to the show and my attitude this is a revelation. Somehow, I would say, this is the manifestation of me having reached an "end". On every other boat show up to now I couldn´t stop collecting pictures, board all boats possible and dream myself away owning them. This time, there was just one boat: The Allures.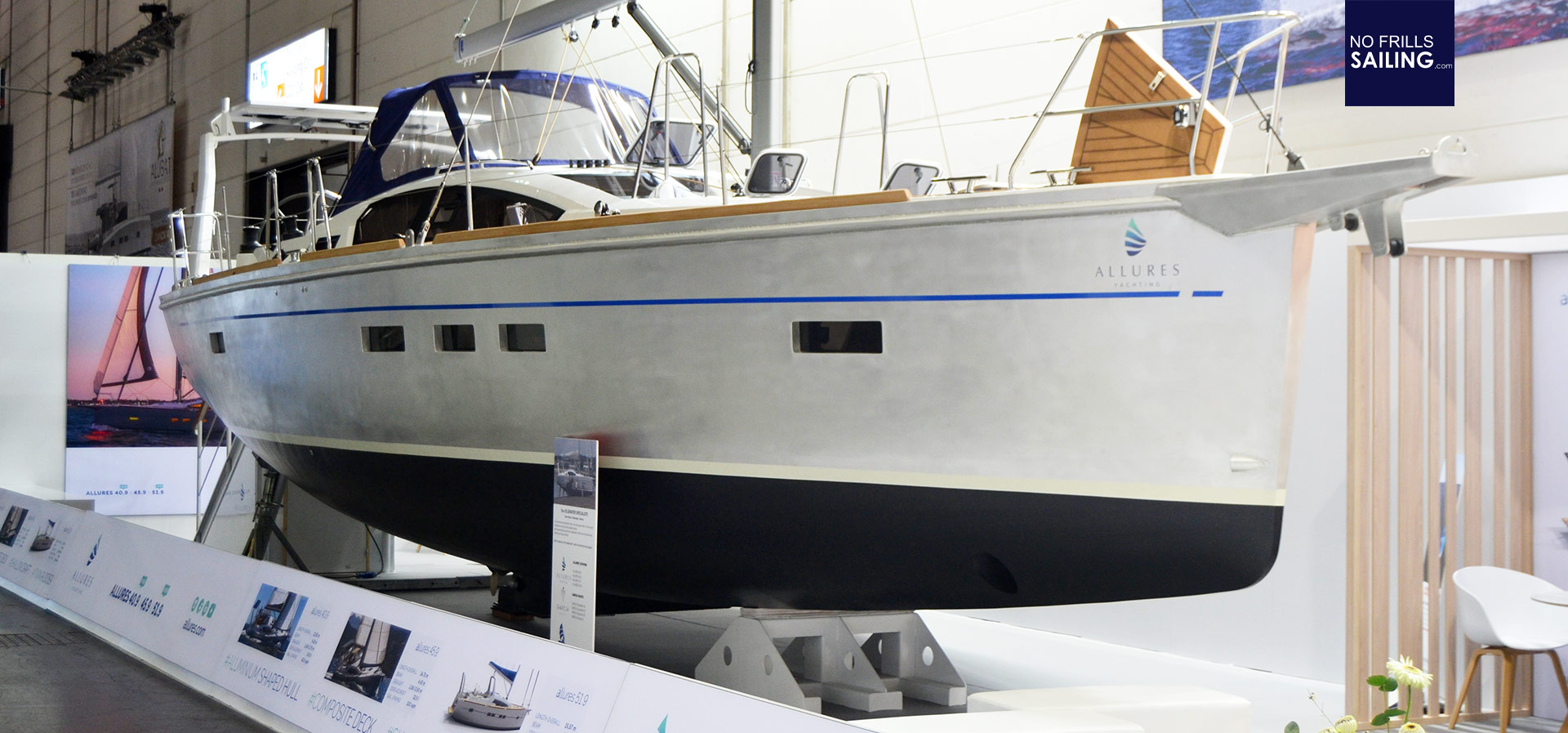 What does that mean? Well, maybe it means that my journey of finding out who I am as a sailor and what I want for me as a boat for myself has ended. Maybe it means that I am – though I of course still love and admire the sleek lines of fast racing and performance yacht – more of a "cruising skipper" and that I finally found what I want. After selling my King´s Cruiser 33 and thus ending the 4 years of learning about boat refit it is time for the next chapter. In this, 2020 edition of Dusseldorf Boat Show helped to set a general course.
You may also like to read:
All Boat Show Dusseldorf articles
At Allures and Garcia shipyard in Cherbourg
Aluminium Marvels Made in Germany: Berckemeyer Yachts