It is definitely the occasion of the year for both sailors and members of the boating industry. Boot Duesseldorf is far more than the biggest boat show of Europe – it´s the world´s leading trade show for a whole industry connected to pleasure craft boat building. 10 days, which means one full week and two full weekends to see boats from Kajaks to +100 ft superyachts, shop for latest sail clothing, technical equipment, sails and everything on and off a boat from A to Z. No question that I will be present there as well, during formal opening hours on the sailing boats stand of French market leader Beneteau, before and after opening hours crawling all those interesting sailboats – of which six stand out in particular, boats I do not wish to miss. Here´s my personal Boot 2020 preview.
Luxury Performance Cruisers
I have seen this one in Cannes in September this year in the water but unfortunately haven´t got any spare minute to board the boat to roam her deck and interiors. The all-new "entry level" Nautos Swan 48 is one of the most anticipated boats of mine.
Yachts built by Nautor´s are beyond any criticism – I thought up until the past edition of Boot Duesseldorf when I got the chance to see the then new Swan 65. I was disappointed by the waste of her internal space and the somehow uninspired stuffing of that yacht with dozens of stools and tables and five (!) different seating areas. Of course, the Swan 48 is much smaller and thus can be considered as a "normal" sailboat – except for her (starting) price of some 850.000 Euros ex VAT – and judging the layout drawings I can expect a superbly built and arranged sailing yacht, bling for the eyes and absolute high building quality. Same as for the next boat: Italian super brand Solaris comes up with a new 47.
As you may know, I am totally in love with the tempting design of Solaris boats beautifully conceived by designer Javier Soto Acebal. Not unless I visited the yard in Aquilea personally two years ago shortly before opening of a large new production facility, I was able to convince myself of the equally superb building quality of Solaris. The new 47 sailing yacht preserves the absolutely sexy flat lines of the Solaris 50 and 55 that I love so much but it seams that the freeboard is now a bit lower – judging from the pictures available so far, this may be the most beautiful boat of the coming season.
Series Production Cruisers
Well, we all love to admire yachts like Solaris or Swans but to be honest, we can be lucky if we are able to afford a boat made by the big series production brands. Beneteau, my "home" if you may call it, won´t be showing a new Oceanis cruiser this year but I am sure that the Oceanis 30.1 which I sailed in summer for 540 fantastic miles will draw much attention again, as well as the brand new First Yacht 53 of which I have written a lot as of now and will wait with another article when I sailed her in spring 2020. So, what do the other brands have to offer?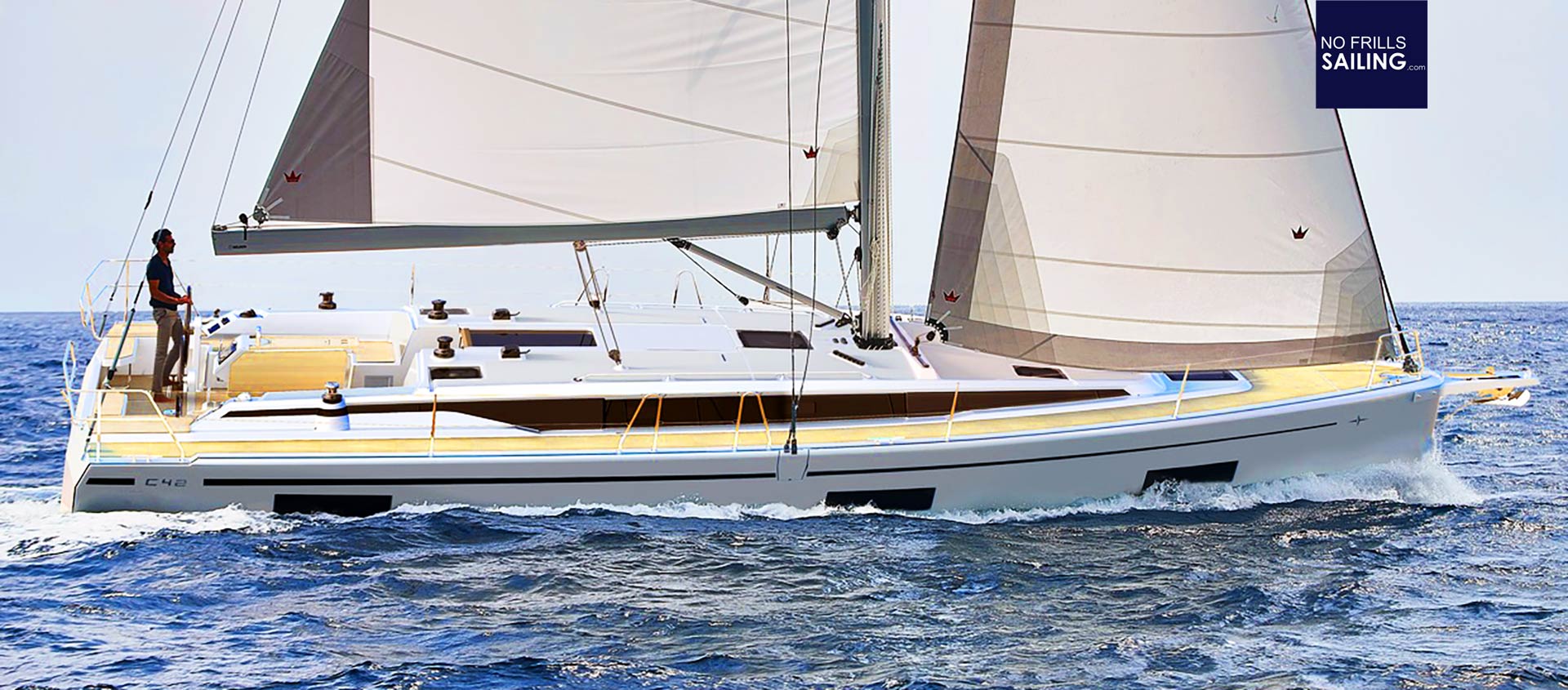 Bavaria seems to slowly recover from the insolvency and is now unveiling their first true new boat. The C42 is a completely new designed cruiser and not just a makeover of an old model. Although I do not really like their bulky style, I am really excited to see this boat as there seem to be some details incorporated which could be interesting. Bavaria was always known for their nicely executed furniture and woodworks and I look forward to see this boat for sure. Jeanneau´s new Sun Odyssey 410 is nominated "Boat of the Year" and her outward appearance is promising.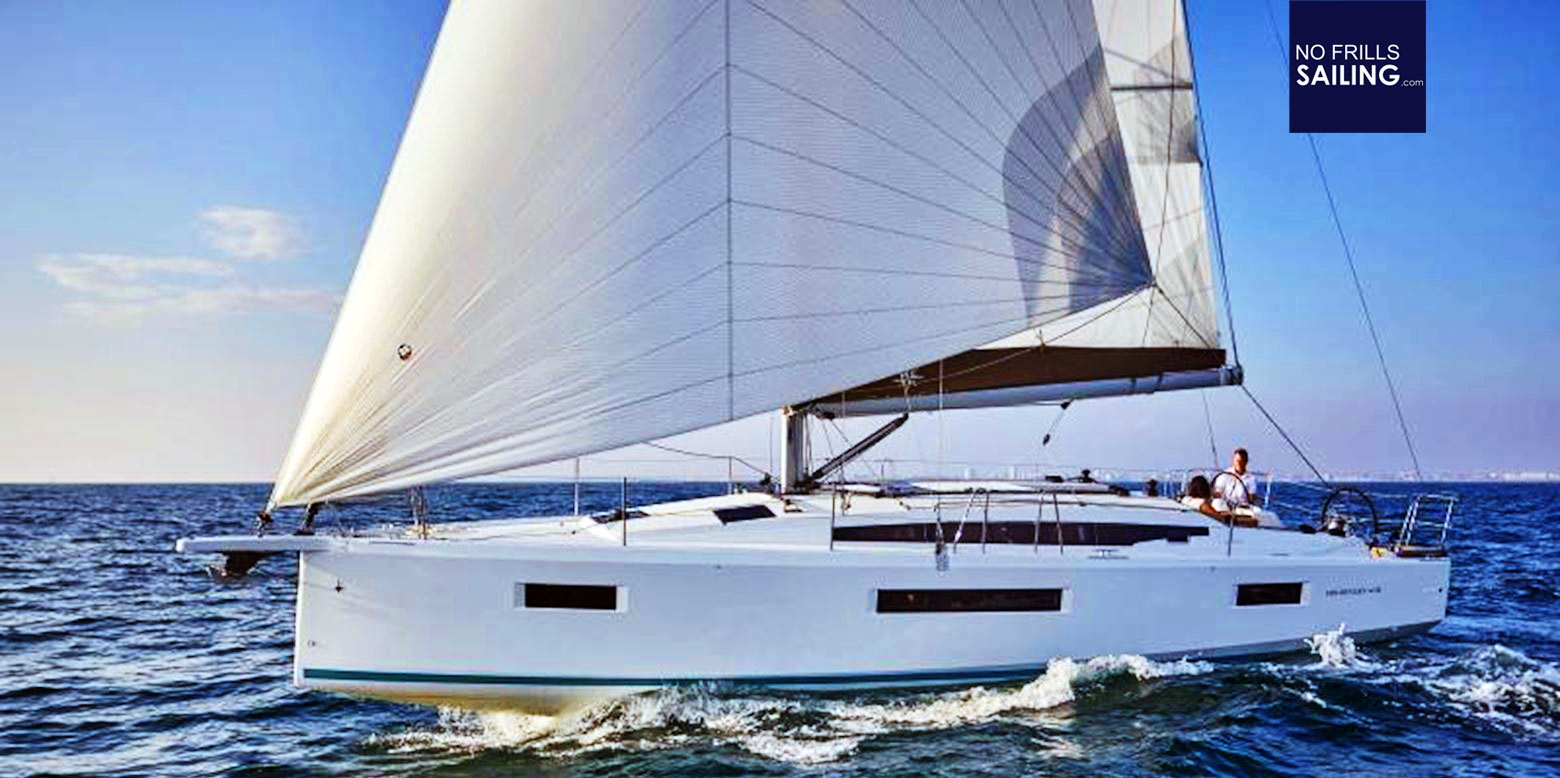 I never really liked Jeanneau for their – for my taste – voluptuous hull design and thought that the so-called "innovative walkaround" deck design was a faux innovation without any practical, aesthetical and useful benefit. Now with the new 410 – at least from the outside – Jeanneau seems to have taken a similar innovative and clear-cut path in boat design as sister Beneteau did take two years ago with the new Oceanis 51.1 design and I am excited to see this boat personally. Thinking back to my sailing experience as skipper of a Sunsail (which in essence is a Jeanneau) in a regatta this summer I can say that the sailing capabilities of my "old" 410 where great … so, maybe I should revise my opinion?
Luxury Cruisers
Some other cruisers will also be of interest: And apart from the fact that I will never ever be in a position to own one of these, I do really admire the yachts built by English yard Oyster. Last year it was the 675 that made me walk a detour every morning and every evening past around her and the year before it was the even bigger 745 that catched my imagination. Lucky us, under the new ownership and – seemingly wise and successful – leadership of Richard Hadida, Oyster came back with a bang after insolvency and now I will get a chance to board their first real new boat after the shock: The all-new 565.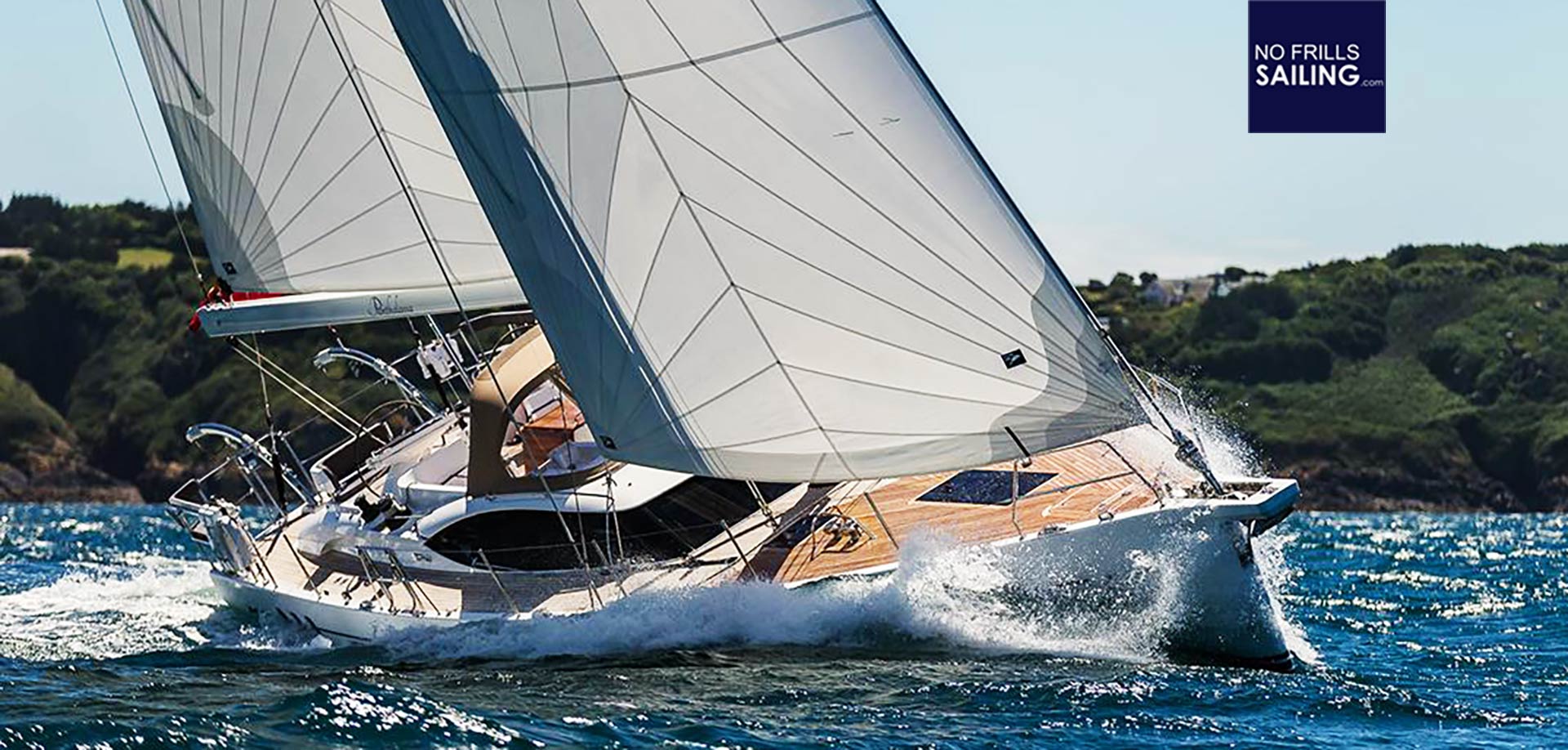 Calles a "pocket superyacht" the Oyster 565 is certainly beyond any realistic chance, but to see the fantastic layout, the high class materials, the craftsmanship which is beyond any doubt among the best in the business is always a highlight on Boot Duesseldorf. One thing is certain: As Oyster has their stand right next to Beneteau again this year, my tradition of daily detours will be revived for sure. Another boat – much smaller but doubtless "big" in her own sense – is the all-new Hallberg-Rassy 40c which will have her world premiere in January on the show.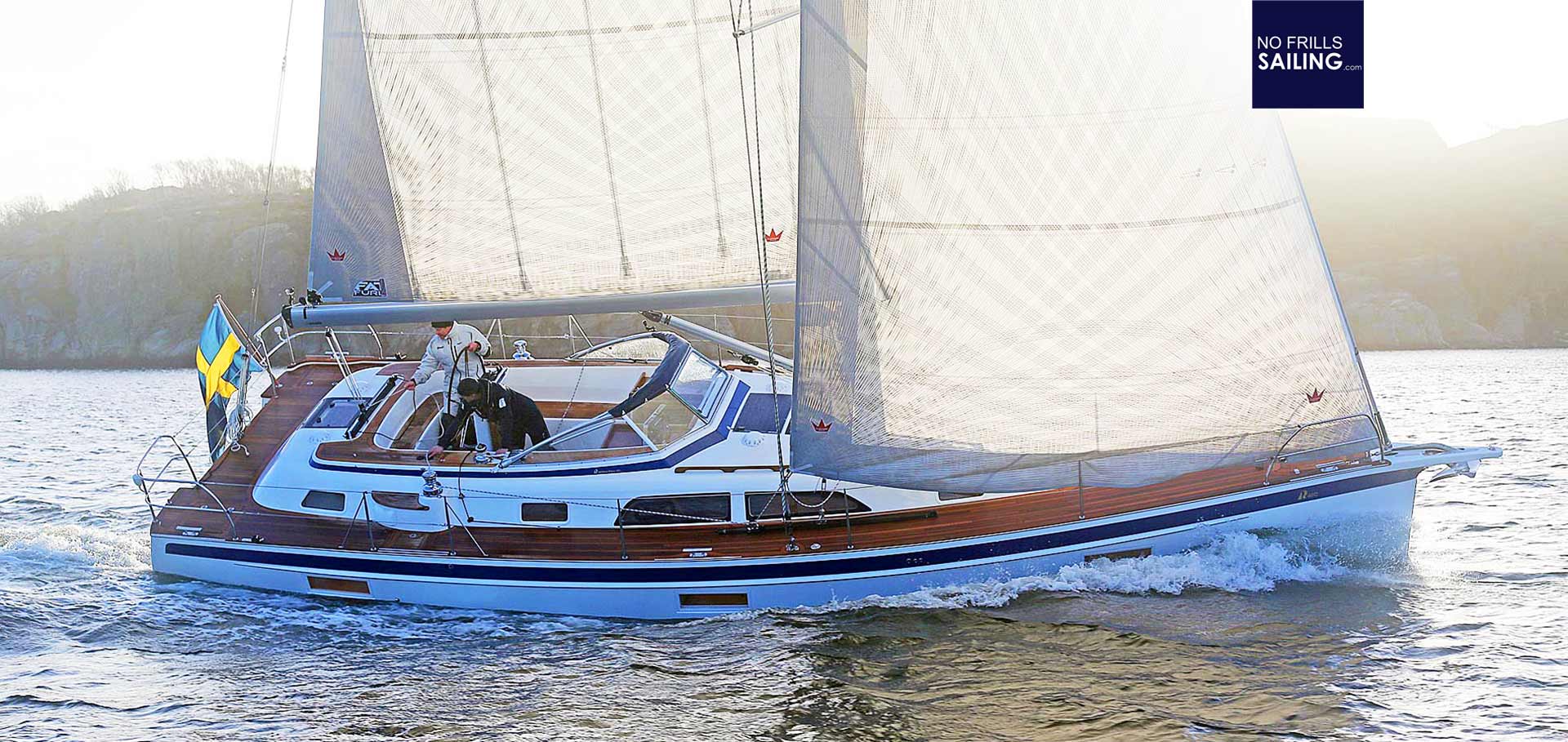 I take a bow to Magnus Rassy every time I see one of their new yachts because from my point of view he has done a magnificent job. He managed to convert the "old school" Hallberg-Rassy boats into a new, powerful, strong kind of boats whilst at the same time keeping, preserving and even strengthening the great image that surrounds the brand. What started with the Hallberg-Rassy 44 some years ago with double rudder steering, modern hulls with wide stern sections and so forth is now masterly advanced to big new models, like the 57 I´ve seen last year or their smallest boat, the 340. Now, with the bread-and-butter 40 feet size yacht I am sure they will set a new standard for cruising.
Much, much more to be seen …
Well, these are the main boats I want to take a look at so far – boats made by the big names of the business. Much more I shall say I am keen to look at are all those smaller, lesser famous brands or niche-products. Like for example my much loved aluminium boat yards like Alubat or Allures. Speaking of Cherbourg-based brand Allures, I hope to eventually see their new flagship, the Allures 51.9 – up until today I couldn´t confirm which boat will be exhibited in Duesseldorf.
I also look forward to see the J122 from inside, a task I couldn´t fulfil last time, and maybe RM Yachts or Pogo will show up with something new. Either way, it will most certainly be a great show again taking place in less than one month and I am so much looking forward to meeting clients, friends, fellow colleagues from the business, yacht designers and other interesting people. So – see you in Duesseldorf!
More articles on great boat shows:
Cannes Yachting Festival 2019 retrospective
Boot Duesseldorf 2019: More 55 and some other nice boats
CNB at Duesseldorf boat show – Philippe Briand´s approach to modern sailing