Marc Lombard is one of the most renown yacht designers of France. His creation range from cruiser-designs for big production companies, racer-cruisers for smaller brands like RM Yachts all the way up to thoroughbred racing boats like Class 40-designs or the Figaro 1 and 2. I´ve had the pleasure to talk to him multiple times in the past and I am happy to having had the chance to talk with him about current design trends again.
This time my interest went more into current design trends among 40 feet cruisers. Marc Lombard´s latest project was the relaunch of Jeanneau´s Sun Odyssey 410 which – judging from the outward appearance – is a flat, sleek and sexy boat. So, let´s ask Marc about his feelings and what he expects from the future.
A wide range of respected yacht designs
Lars Reisberg | NO FRILLS SAILING.com: "Marc, can you tell how many boat designs you have made in all of your career so far? Can you name two or three designs you love most?"
Marc Lombard: "Oh, that´s a tough question. I believe up to know I have made some 250 different designs since the year 1982. But I must admit that  I never count them as my reference numbering is more related to date than to design number. When it comes to my most beloved designs, it´s difficult to answer which are my favorites – since I´ve worked on boats in very different areas. You know, I like designing racing-boats as well as to come up with ideas for cruising-yachts and one off sail boats. Not to mention multihulls."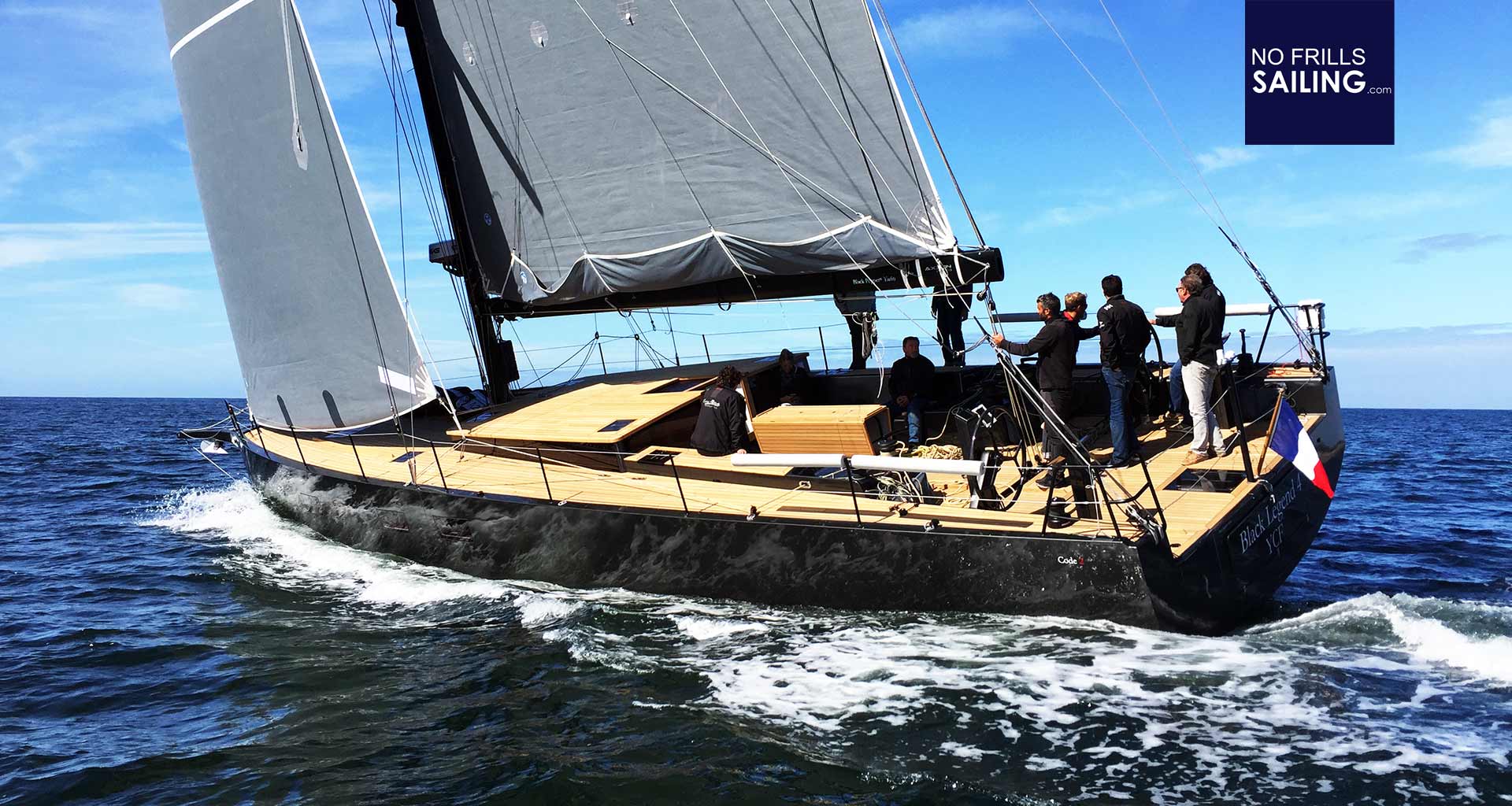 NFS.com: "Okay, let´s start with one-offs or racing yachts then …?"
Marc Lombard: "Looking back to the past racing designs I would probably the Imoca-design WHIRLPOOL. Mostly because it was very nice working with skipper Catherine Chabaud. BANQUE POPULAIRE 3 was incredible too. I still favour as well the Figaro 2-design and the Seacart 26."
NFS.com: "The success of your latest design for Jeanneau and – my own favourite of yours, the re-designed Cigale-yachts, show that your experience with cruising yachts is as well wide and respected."
Marc Lombard: "When we talk about cruising yachts, we as a whole team are indeed very proud of the new Sun Odyssey 410 of Jeanneau and – always – of our work for RM Yachts, all of which the new RM 1180 is a true beauty. The Code 2 from Black pepper is as well a great design, if you ask me. Talking multihulls, we loved designing the Long Island 85 – the Windquest and NDS Evolution – as both boats are sailing all around the world in areas where ordinary multihulls cannot go."
New generation 40 feet cruising yachts
NFS.com: "I am focusing on 40 feet boats in this interview because I would say that this is the first boat size that enables the crew to sail long distance whilst "small" enough to not need a bigger budget. What would you say are the key features of a 40 feet cruiser-design?"
Marc Lombard: "Design-wise I would say that at a time like ours now where all boats seem to be looking the same – like cars for example – the main focus of the big yards is a compromise between aesthetics performance and comfort."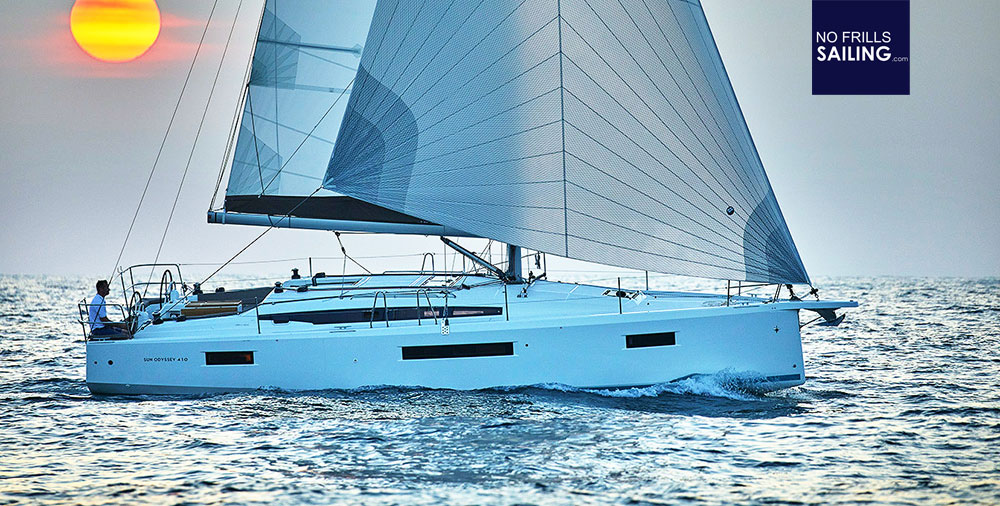 NFS.com: "So in this, the old "form follows function" might be a thing of the past in times where design and so-called "signature features" may be more important to selling a boat than sailing capabilities?"
Marc Lombard: "Well, it´s always a challenge and a delicate process as big yards are overall mainly concerned of the later price a boat can be sold at. That is a big challenge to push towards quality and a reasonable compromise in minimizing costs. That is where we as designers are needed to come up with ideas for this "good compromise".
NFS.com: "Can you explain in more detail, maybe talking about the new Jeanneau? The new Sun Odyssey has some interesting details, like the bow section which reminds me of an RM – what would you say are the main aspects of this new design?"
Marc Lombard: "Well, first of all, the 410 has received a completely new hull which is up-to-date when it comes to cruising yachts. She has a big volume for interior and is a very strictly optimized "industrial construction"-concept. These, I would say, are the main features, and also the focus that is made on performance and seaworthiness in this boat."
Small companies and big brands
NFS.com: "Speaking of RM and Jeanneau – what is it like to work for a relatively small company like RM Yachts and for a market leader like Jeanneau? In terms of your freedom as a designer and in terms of the design brief?"
Marc Lombard: "My impression and experience is that small companies like RM Yachts are much more responsive to innovation. Bigger companies only accept new ideas when they are proved by the success of a smaller company design – and thus promise to be a commercial success for a broad clientele. They are both absolutely necessary. Because on the one hand only bigger companies are able to build them at a reasonable price and wide diffusion whilst only smaller companies are able to test reaction of the market to new ideas."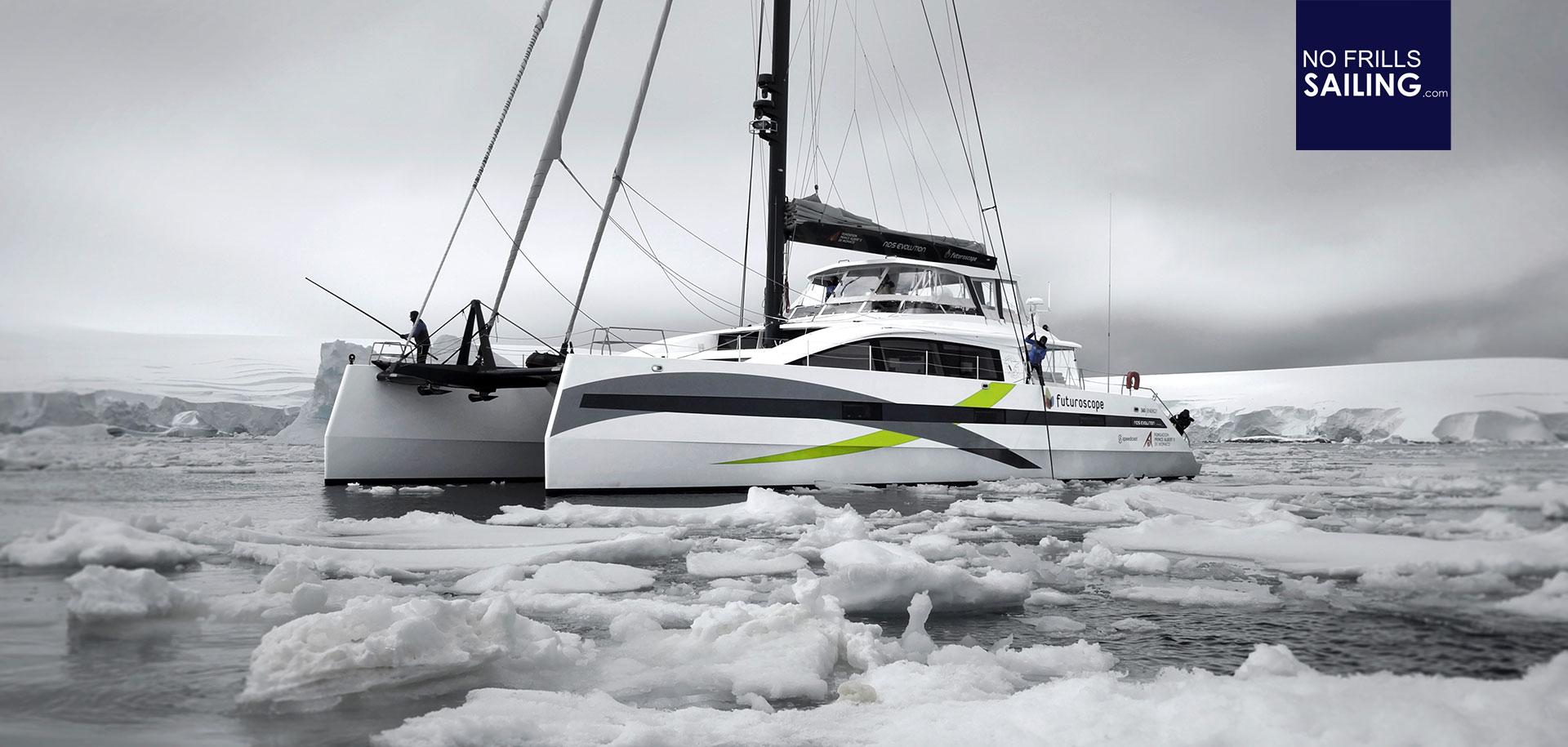 Marc Lombard: "Talking about the design brief, it's always a discussion, no matter what. If you take to the people representing the big names, they always want everything! Only the experienced designer can say that there must be a compromise. When they work on their own, big companies often do big mistakes focusing on having as much as possible positive commercial answers, concentrate on low price, but they often forget that "if you have everything, you have nothing else than a bad boat". At least that is my opinion."
What the future of boatbuilding will be like
NFS.com: "Are there any new trends for boat-designs coming up you would say we will see more and more in the coming years?"
Marc Lombard: "Unfortunately the market has trended towards boats which are like a secondary house. And I would say that this is more than a tendency, it's a fact. With all that comfort, like at home … that´s a bad development. For example, now you can see air condition and big gen-sets in 38 feet boats. As a designer and sailor I can tell you that this heavy equipment will always lead to heavy boats. Compared to overall displacement, boats are getting heavier and heavier. That, of course, is leading to bad boats. Personally, I think that a boat should be a support to live a more ecologic life, close to the elements. Adding crazy equipment like all these "like at home"-frills and then, afterwards, adding more equipment for a so-called "ecologic electricity production" is a huge mistake."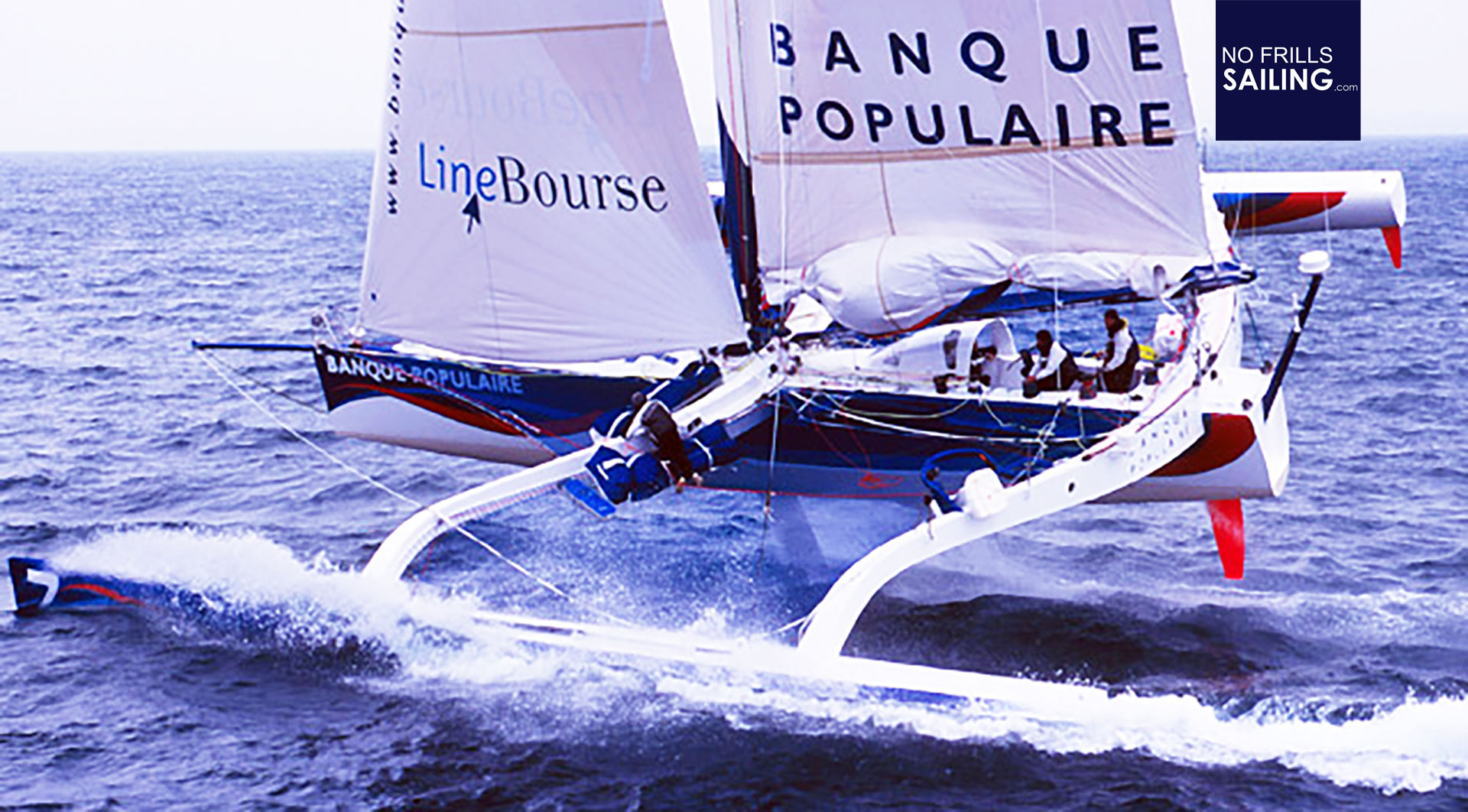 NFS.com: "That does not sound all too optimistic …"
Marc Lombard: "Well, I think the development of recent years only leads to more and more poor designs. In fact I'm not too optimistic of the future, that is true. Well, the only thing positive I can see here is that a small percentage of real sailors will always remain. And those one will remain are a stable target for a company, even if a financial crisis hits. Well, in the end I like designing boats for sailors!"
NFS.com: "Marc, thanks so much for your open words and this intimate insight."
Marc Lombard just finished another very interesting 40-feet project which will be revealed within the coming months and I can´t wait to compare this latest work of him to the Sun Odyssey 410 of Jeanneau.
Picture Credits to Marc Lombard and Eric Loiseau
You may also like to read:
Talking to Arcona mastermind Stefan Qviberg
What makes a Hallberg-Rassy? Talking to Magnus Rassy
The new Cigale 16 by Marc Lombard