Fastnet Race is an institution, a true icon of sailboat racing. Starting in the Solent at Cowes, crossing the English Channel heading through the infamous Irish Sea to round Land´s End and the Fastnet Rock to head back, again, traversing the boiling waters of the Channel, passing Scilly Islands to finally finish in Plymouth after some 600 nautical miles. Fastnet Race is a cornerstone of offshore racing, loved and hated, admired and despised.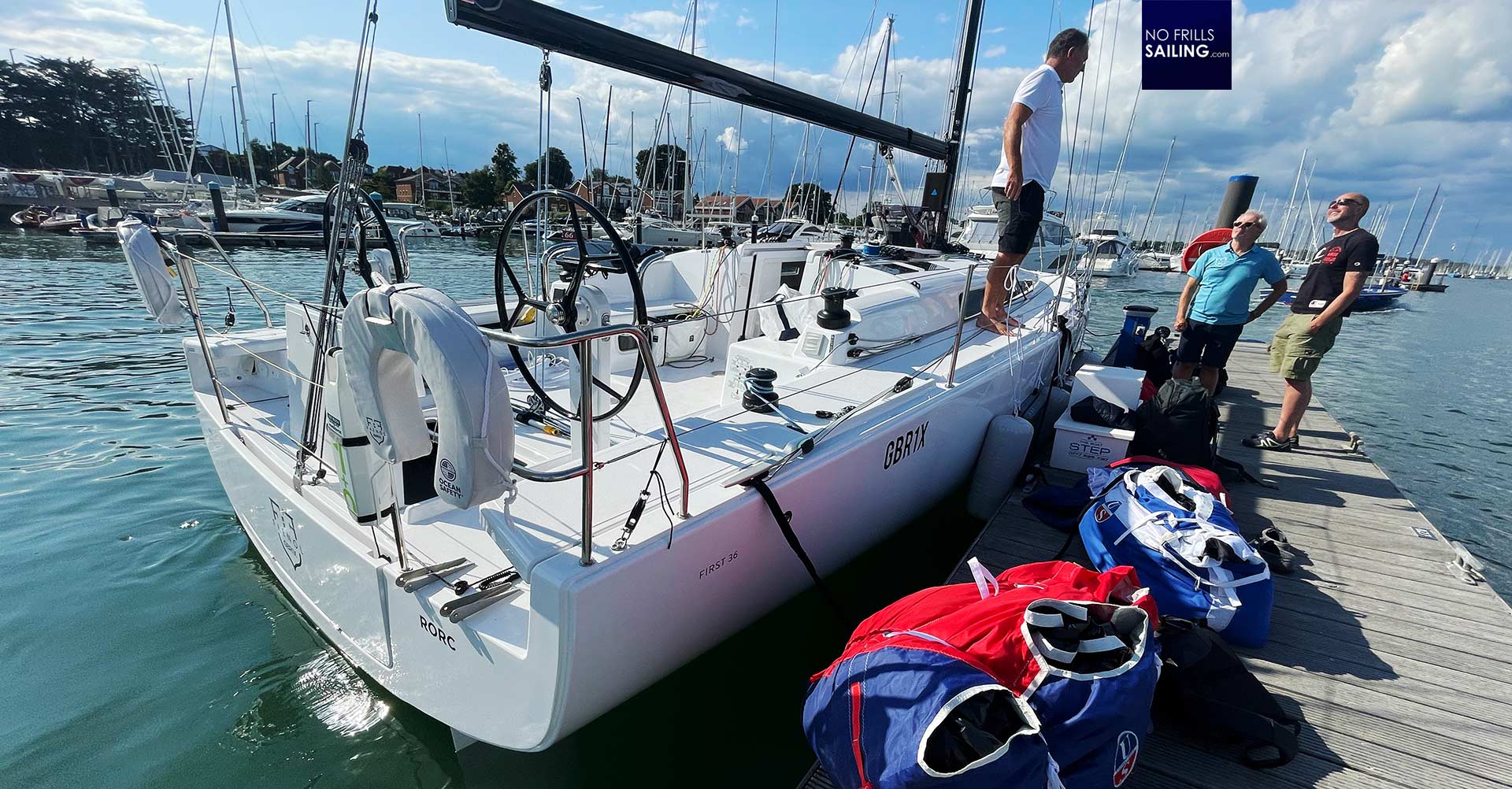 2023 edition was one of the windier races, albeit there have also been editions defined by calms and relative boredom. Fastnet Race, sadly, will as well forever be connected to the 1979 edition, a catastrophe, when the perfect storm hit and in the course 75 yachts capsized, 15 seamen drowned. This year, finish line was set up in Cherbourg and forecasts promised – again – a wild ride. I talked to Seascape boss Andraz Mihelin who participated on First 36 FAENOL.
A colorful crew and a fantastic boat …
NO FRILLS SAILING.com | Lars Reisberg: "Welcome back, Andraz! It was exciting to follow your posts about Fastnet Race 2023! How did your team perform in the end, do you have your place and time already?"
Andraz Mihelin: "Hi there, Lars! I am super happy about the result. We achieved to finished 14th out of one hundred boats in IRC 1-category. This is as good as we could expect for the first IRC-race of this boat, the First 36. Taking in account that most of us sailed together for the first time and we all did race the First 36 for the first time ever, it is clear she has a solid potential in IRC-racing. I think it is also worth mentioning that the only other First-boat that was able to beat us was a super well optimized and masterfully sailed First 40 that finished only one place ahead of us."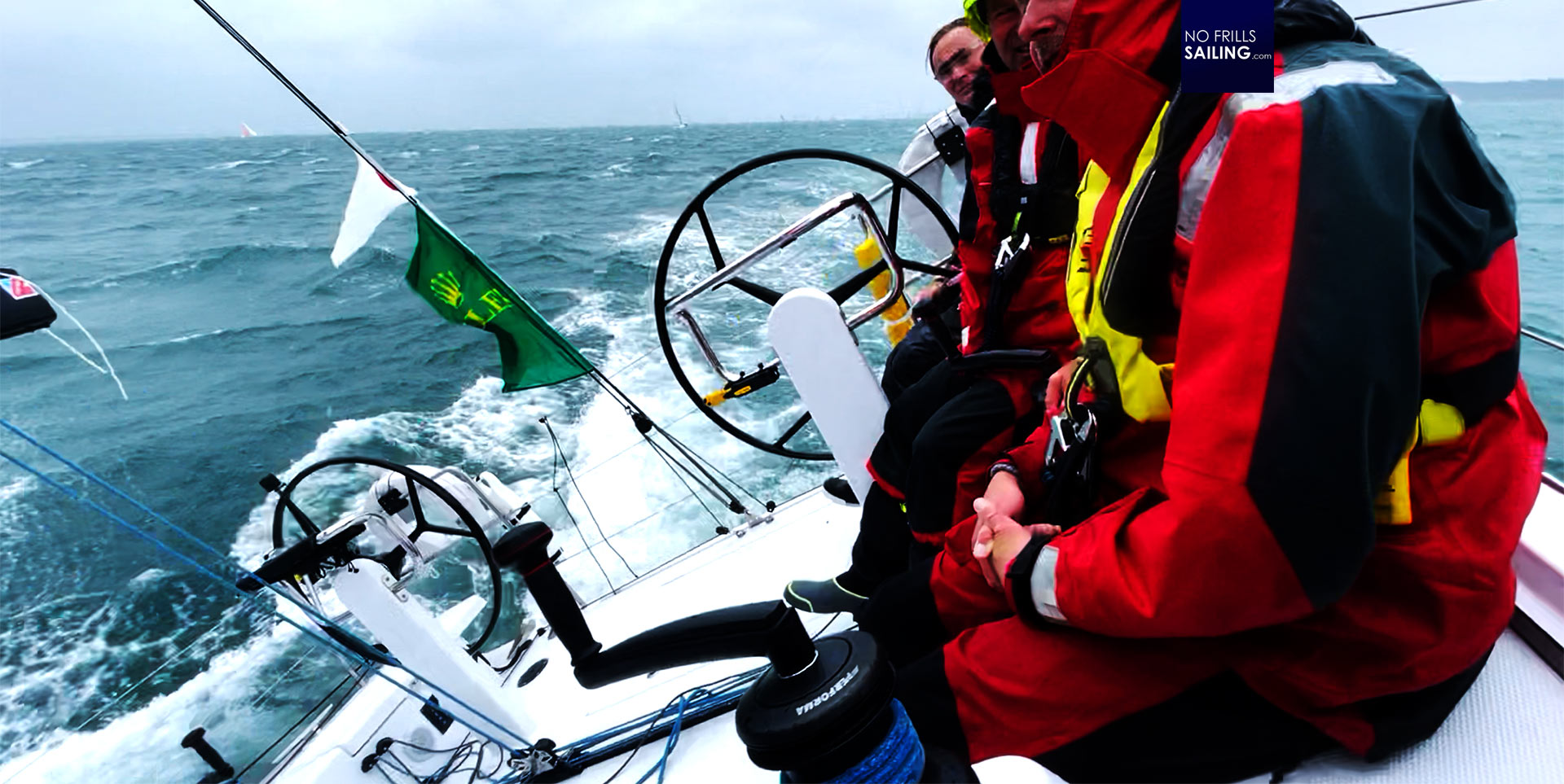 Lars Reisberg: " I wasn´t so much surprised to see you attending this race, but tell us about the boat: Who is the owner of the First 36 and how did it come you joined the crew? Who was also part of the crew?"
Andraz Mihelin: "This First 36 is called FAENOL. Her owner is Steven Godard from Wales who got his boat, hull #9, just few months ago. Before that he was sailing a First 40 and decided to change to our new one to have more fun sailing. Especially while sailing doublehanded. As for the crew, well, we came up as a an interesting bunch of middle aged men joining him. Sam Manuard, designer of the First 36 and "the skipper", Jochem Visser as our "speed doctor", Jure Jerman was our "weather guru". We also featured James Dean as "the storyteller", Oyvind Bordal as "the journalist" and "the giant" Milan Tomek. As I said, a colorful, interesting bunch of people." He smiles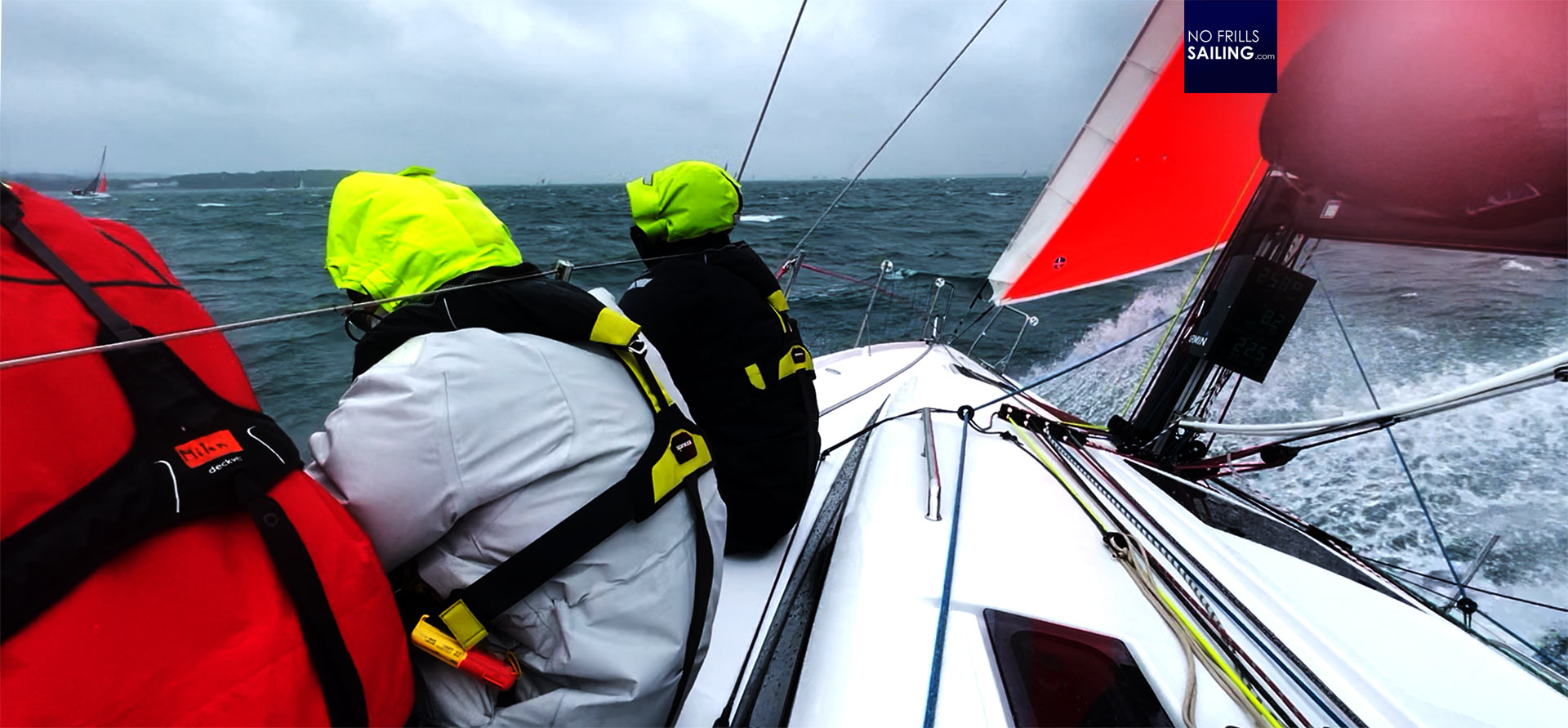 Lars Reisberg: "The 2023 race, at least the first part of it, seemed to be (again) a very tough one, weather-wise: How did the F36 perform and behave in those adverse circumstances?"
Andraz Mihelin: "Well, in short: Absolutely phenomenal! She was stiff and never felt out of control. If we would have had the J4 Jib, we could actually have pushed her a bit more and maybe gained a few more precious miles in the first 20 hours. Maybe this is the best tribute I can pay to my colleagues in production and those guys preparing the boat. After we managed to cope with three weather fronts and heavy gusts over 40 knots of wind, a speedy downwind surf exceeding 20 knots of boat speed, back in harbor she just needed drying down and a bit of cleaning after the finish – and she was pretty much ready for cruising again."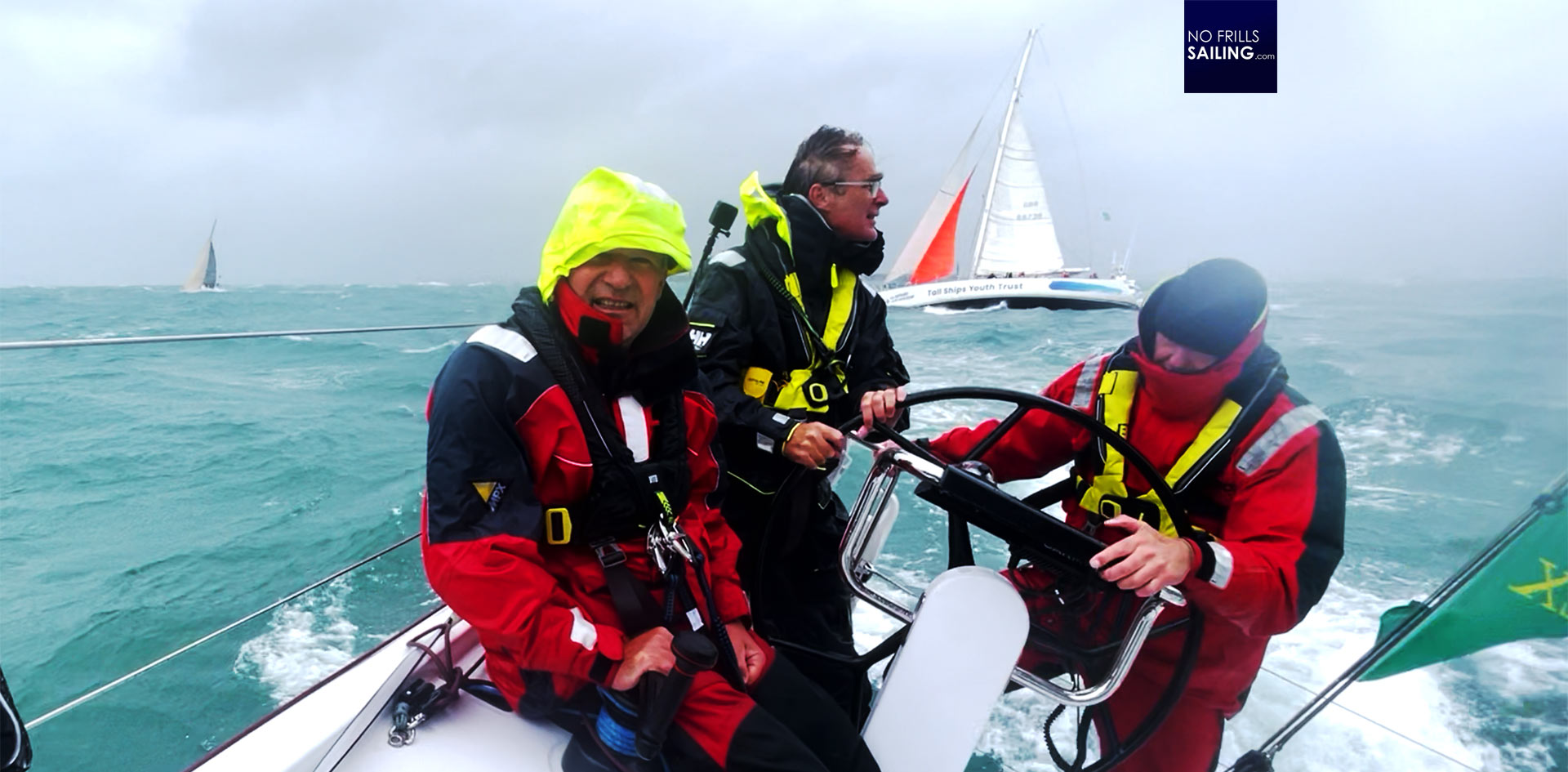 Lars Reisberg: "Andraz, please explain how a Fastnet-crew works: How many people in how many shifts had been aboard? What had been the principle stations for the crew and how did you manage crew life, like frequent meals and such?"
Andraz Mihelin: "We agreed on a simple two watches-system with four members. Each watch had a leader and navigator with Sam Manuard taking on the role of the skipper. Since Tit Plevnik was missing, he made amazing job organizing the whole thing just to miss the race due to family obligations, the age of our bowmen was pushing the 50ies barrier … (smiles again). Meals were quite individual since the level of sea sickness was quite different across the team. But with kitchen setup on the First 36 cooking and making hot beverages proved to be pretty simple."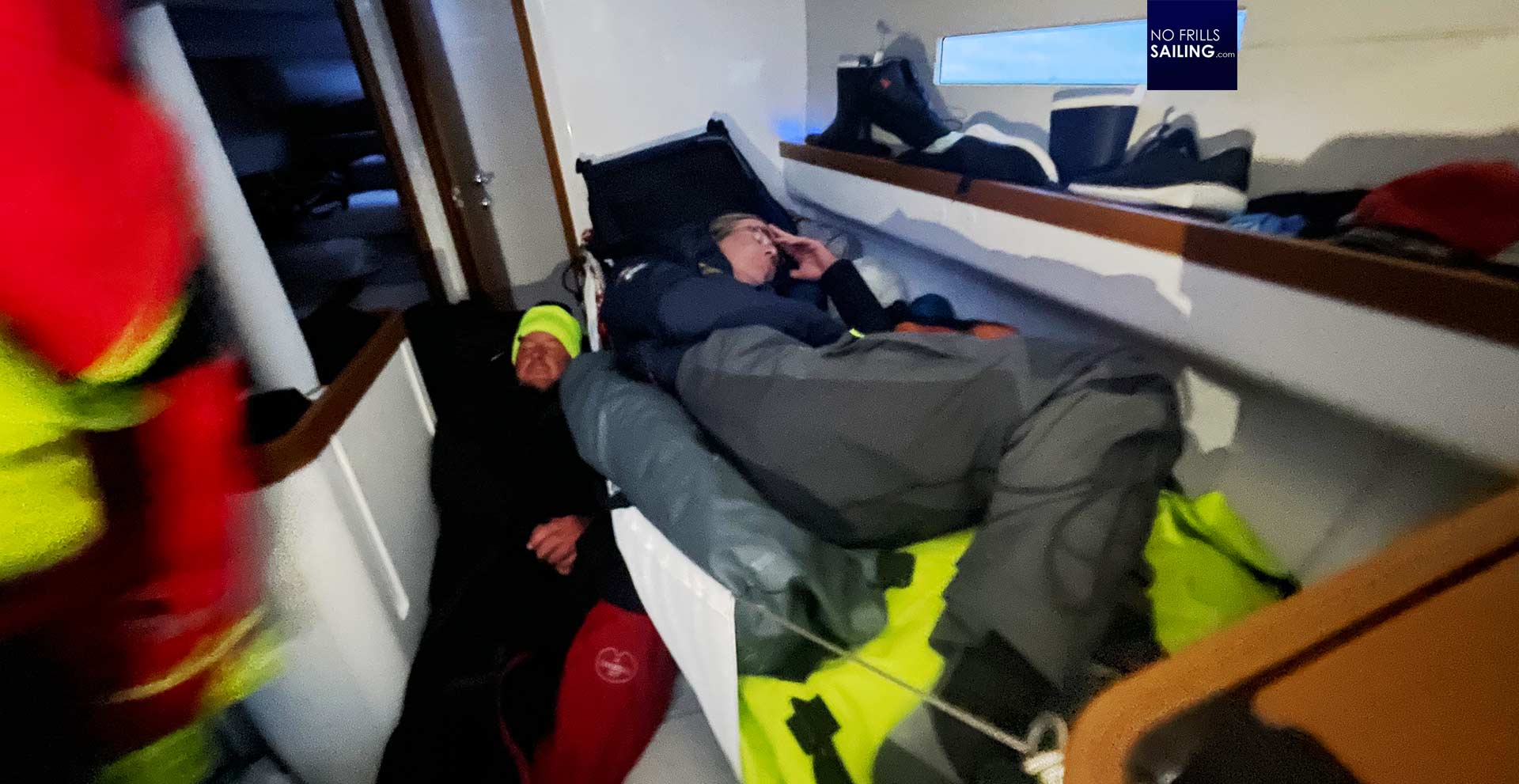 Lars Reisberg: " Now, being one of the "fathers" of the First 36 boat – how would you describe the performance of this boat in that race from a regatta-standpoint? Is she flat out a winning-boat capable of taking on all those Pogos, JPKs and such?"
Andraz Mihelin: "Pogos are not a factor in IRC-racing. Unfortunately, none of the Pogo 36 finished but we were only two and a half hours behind a Pogo 44. I think this was great considering that 75 per cent of the race was sailed under jib! We held our ground well to another JPK 1080. This is also encouraging considering these are race proven boats, while we just accumulate our first feedback from races in terms of sails and trim. All in all we are now sure we have a boat capable of seriously competing in IRC-races!"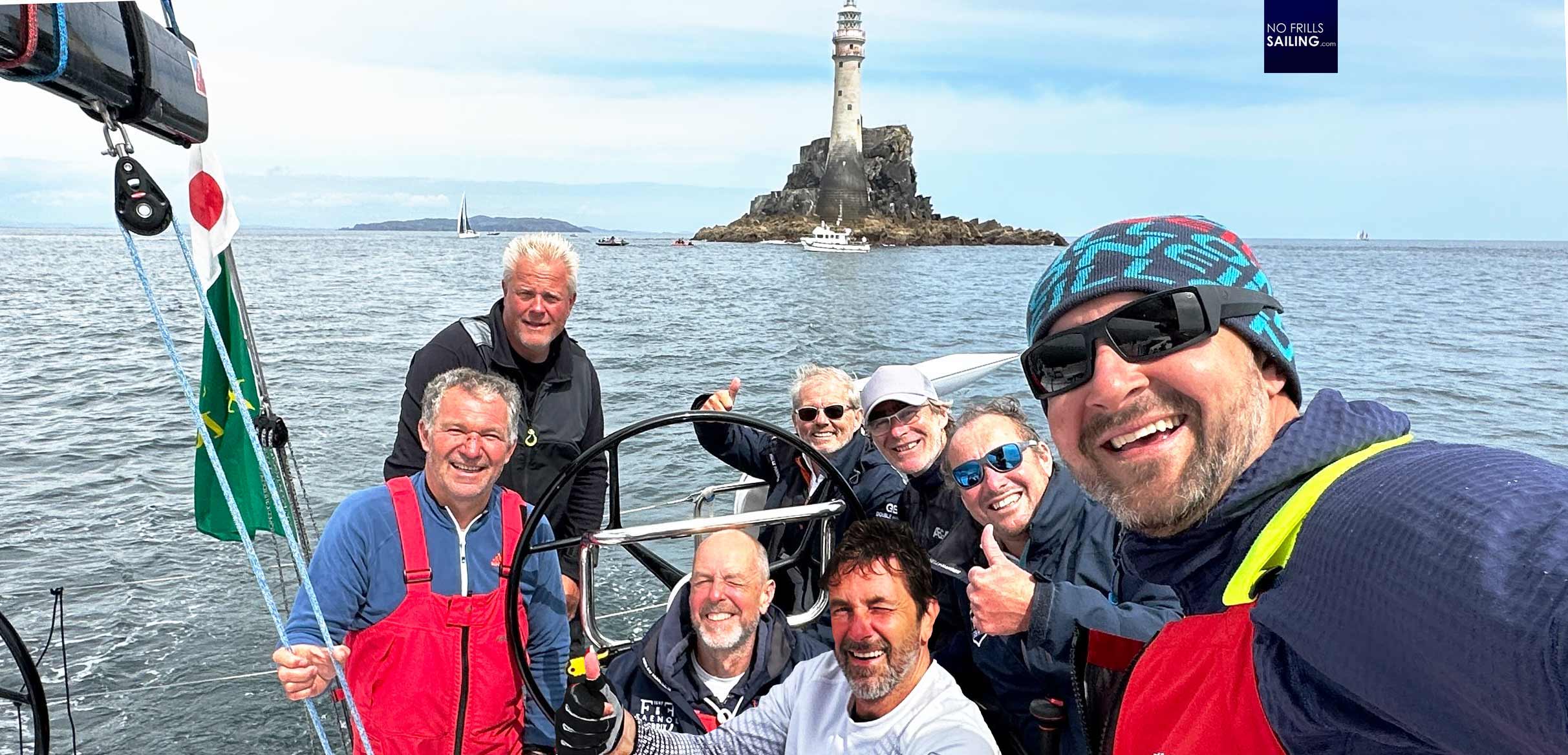 Lars Reisberg: "In which respect did the First 36 outperform even your highest wishes? Is there something that really surprised you in how good she did?"
Andraz Mihelin: "I shall say that she sailed really well upwind, especially in the super strong winds which you can also see on the tracker. But the real surprise was how easy was pushing her downwind! First, when we were accelerating her with one reef and masthead gennaker in 25 knots of wind, she regulary clocked 20 knots of boatspeed and never buried the bow. Entering the English Channel, wind picked up into the thirties and even though we were missing code sails and Jib top reacher (we had to sail under Jib and first reef) we were able to gain miles against pretty much every boat around us. She felt amazingly safe and lots of fun."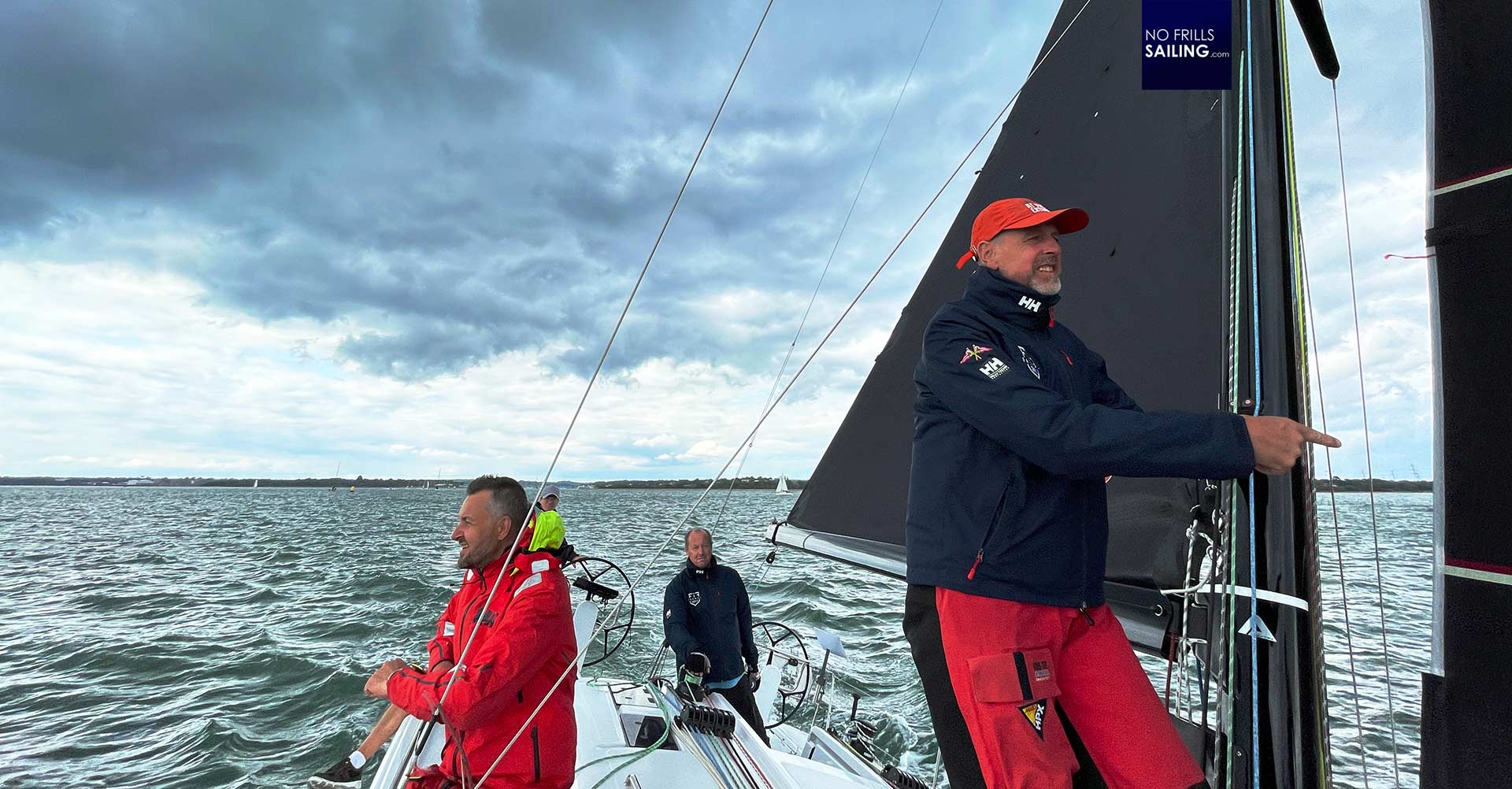 Lars Reisberg: " In one of your facebook-posts you mentioned some problems, mainly in the beginning: What were these? Did the boat reveal maybe some weak points during this tough trial?"
Andraz Mihelin: "Well, yes and no. We absolutely had no problems with the boat itself, but some issues with the sails since we were missing three cruicial sails for this race: J4 Jib, Jib top reacher and Code 5 reacher. Luckily we had two Jibs – J1 and J2.5 that were lended to us from the owner of the German First 36 – thank you Arno! The problems from my post are referring to my tender stomach that refused any food for first two days …" (a more sour smile)
Lars Reisberg: "Oh, I see … know what you are talking about. Will the experience and insights gained on the boat influence maybe some changes for the production of the First 36? Are there any details you have learned about the boat which will be put on the agenda back home in Slovenia to add something to improve the First 36?"
Andraz Mihelin: "Yes, of course! Many details! That was the beauty sailing with Sam Manuard and Jochem Visser. We now have better data on the toe-in/out values of the twin rudder angles, we gained crucial information on optimizing the mast rake and of course the recommended sail selection … many more smaller things got noticed, we have to go through them. But looking at the general concept of the boat, she works beautifully!"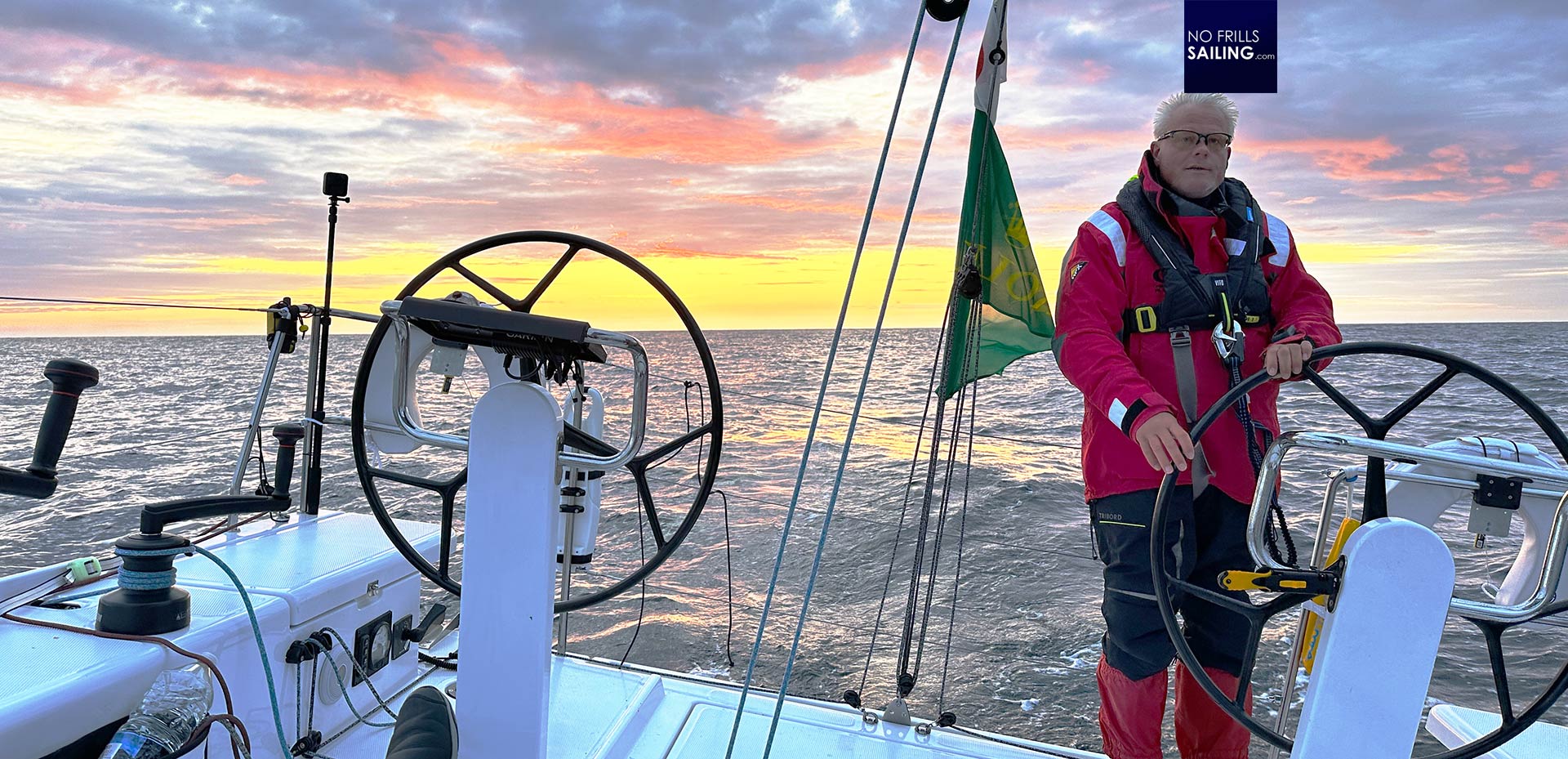 Lars Reisberg: " Lastly, Andraz: With the First 36 out now since almost one or two years, what would you say – is it possible to retain the famous Seascape-spirit and sailing-feeling of a Seascape that used to be so closely connected to smaller boats and transfer it onto a big unit like the First 36? Does she still feel like a Seascape?"
Andraz Mihelin: "The short answer is Yes! We like to say that Seascapes were race boats that surprised with interior, and Firsts are cruising boats that surprise with performance. But when this performance includes long surfs with +20 knots boat speed under full control it is clear the Seascape genes are strong within her. But it is not just the boat. As I mentioned another First 36 owner – Arno Bohnert – offered to lend us his brand-new race Jibs for this race since Steve only had a furling Jib. So it is wonderful to see that the spirit you mentioned, seems to be alive and well within 36 owners as well."
Thanks so much, Andraz, for this exciting insight and the great footages you prepared. Since the plans for my own new boat changed recently, I will surely try to soon board a First 36 myself to finally get a feel for it!
Pictures with kind permission of Milan Tomek, Andraz Mihelin and Oyvind Borhal
You might as well be interested in these connected articles:
Phil Sharp on racing the First 36 at Silverrudder
POV walkthrough in detail in the First 36
Visiting the Seascape shipyard and the First 36 production