Seldom I had written a faster and simple article than this one. Normally my "onboard cuisine"-articles feature a more or less elaborate recipe, a special dish on the occasion of a special boat or sailing trip. In this, something strange happened to me while I was on the maiden voyage with my new boat, the First 27 SE (formally known as Seascape 27. I learned to appreciate the small things. The easy stuff. Kind of "back to the roots."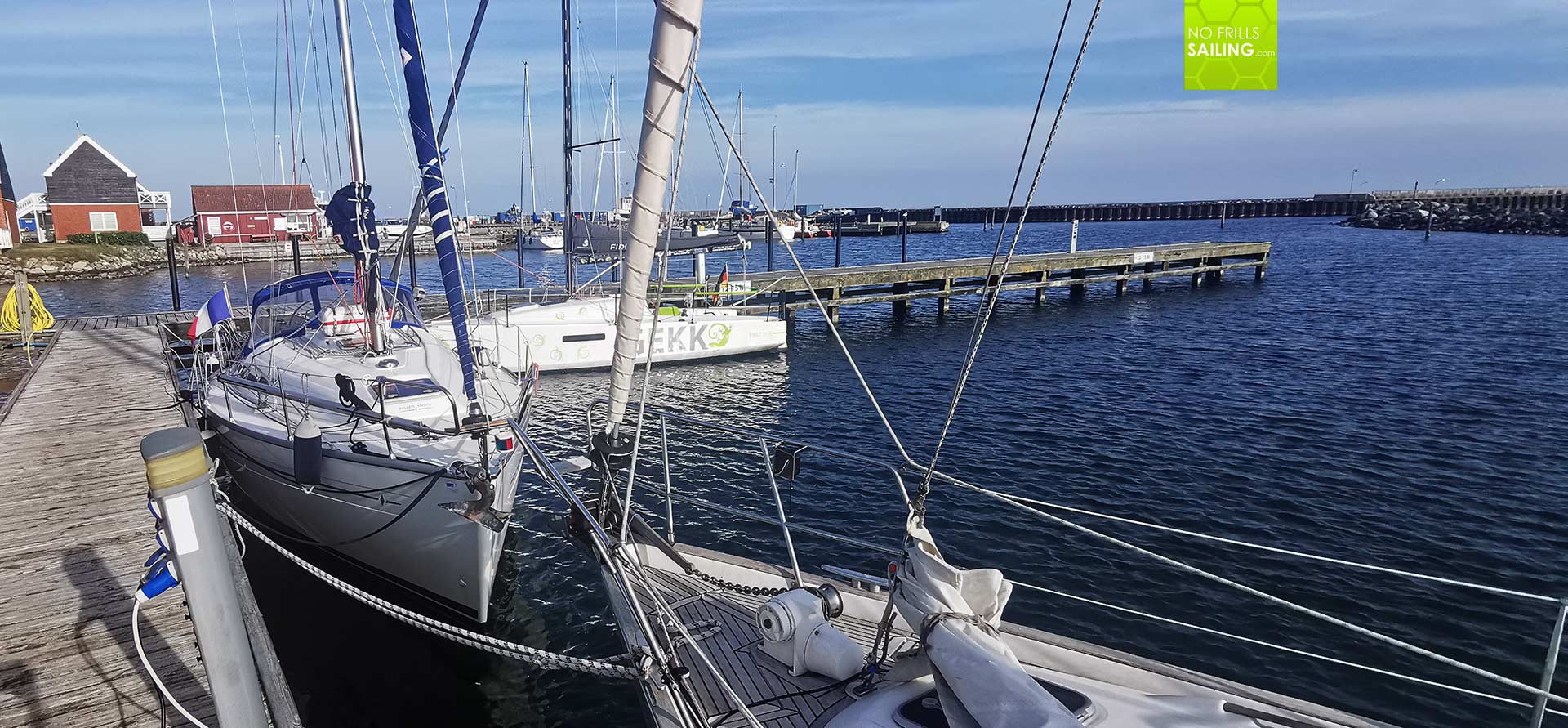 As I landed in Denmark the second day after some 50 miles single handed I tied up GEKKO to the pier, paid the demurrage and as I knew the harbor very well, I also knew that nothing was expected to be open, like a restaurant. So I shopped a local sausage in the nearby marina grocery and went back to the boat: Time to test my Lotus Grill in real life.
Small boat: Big Fun!
I bought this nice piece some months ago as I was keenly awaiting my boat to be finished by the yard and delivered and of course I had tested the grill at home, but this was new – on the boat. Utilization of the grill is pretty simple (and described in detail and full length in my product review): Just add a handful of charcoal to the stove section, turn on the USB-rechargeable fan and ignite a bit of burning paste. Simple. Convenient. Fast.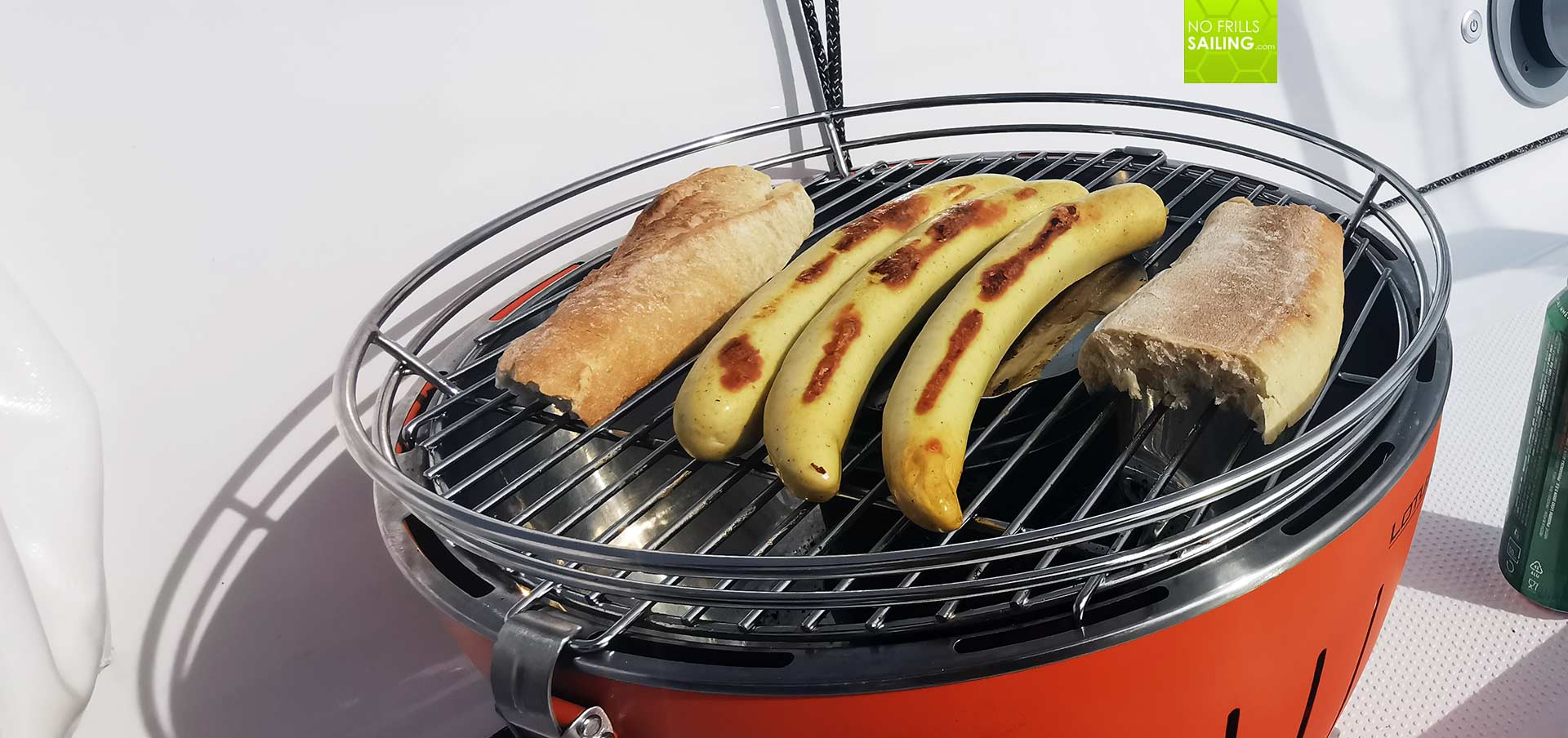 Set up time for the grill is like two minutes. You sit down, relax and put on the edibles to the rost. I did not have finished the can of tasty Slovenian beer I brought with me from my last trip to that wonderful country when the wursts demanded to be flipped. The BBQ does not smoke – but it smells awesome: Two more crews arrived at the jetty to ask where this flavour comes from …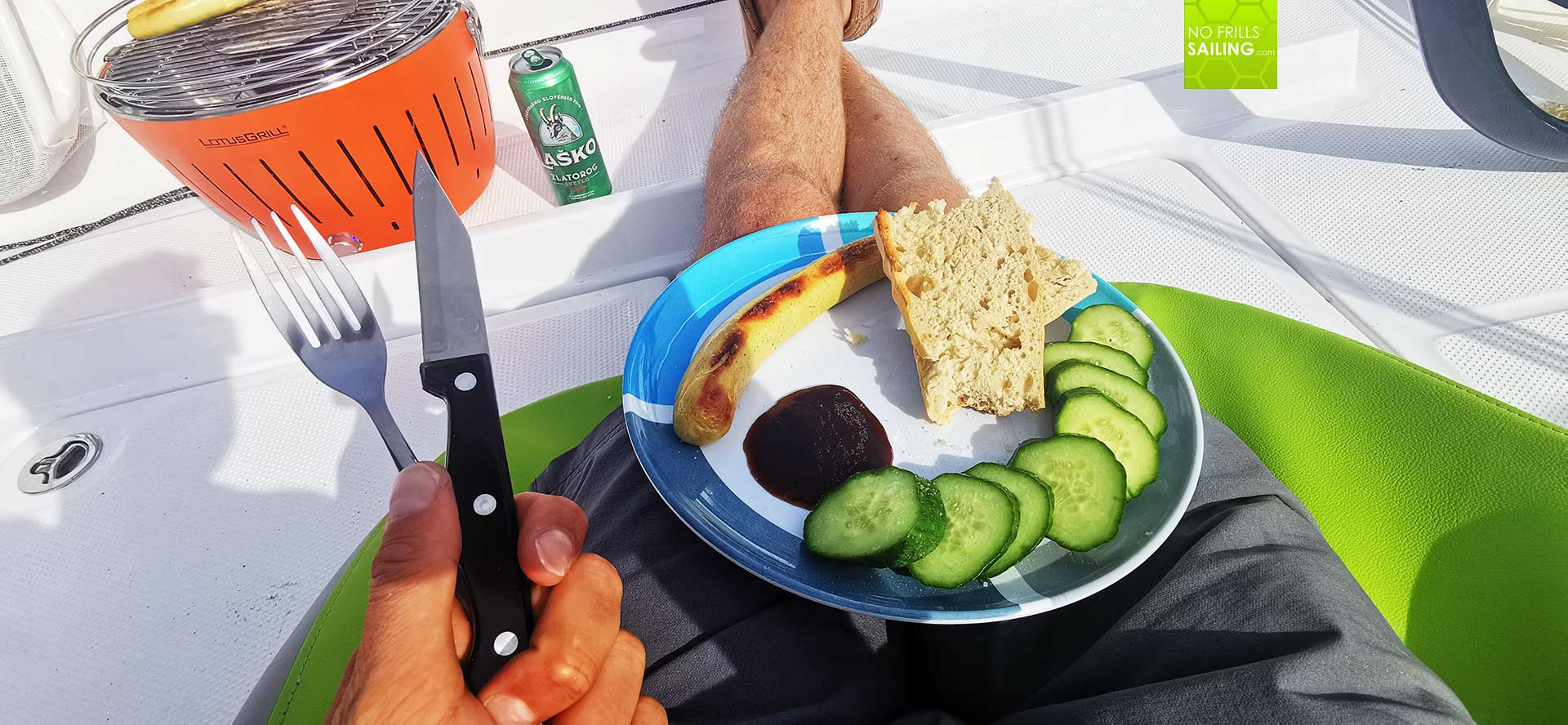 You see, I do not have a fancy recipe here. And that is all but the best I could write here. Remember my article on "go small – go now"-boats? Well, that is the follow up and maybe the essence of it all: Reducing the chills and the frills, un-complicate your boat. The rest will follow: Just a simple sausage grilling on the BBQ, a tasty fresh chunk of bread roasting besides – some slices of a cucumber, conveniently salted and a cold beer: What can be more rewarding?
Small boat – big fun!
So here´s my pledge again: Don´t go for the big. Don´t dream of things you can´t afford, you cannot reach and won´t ever be able to acquire. Step down a notch, check if one or two sizes smaller will also do. And it will, believe me! I´ve written a lot about boats of +45 feet, 50 feet and more. They are great boat, dream yachts for sure: But they remain a thing of sailing magazines, fancy Instagram movies and blogger´s desires. Check the name of this website: It is called NO FRILLS SAILING. And for the first time in almost five years I think I fully understood for myself why I chose this name in the first place and what it really meant.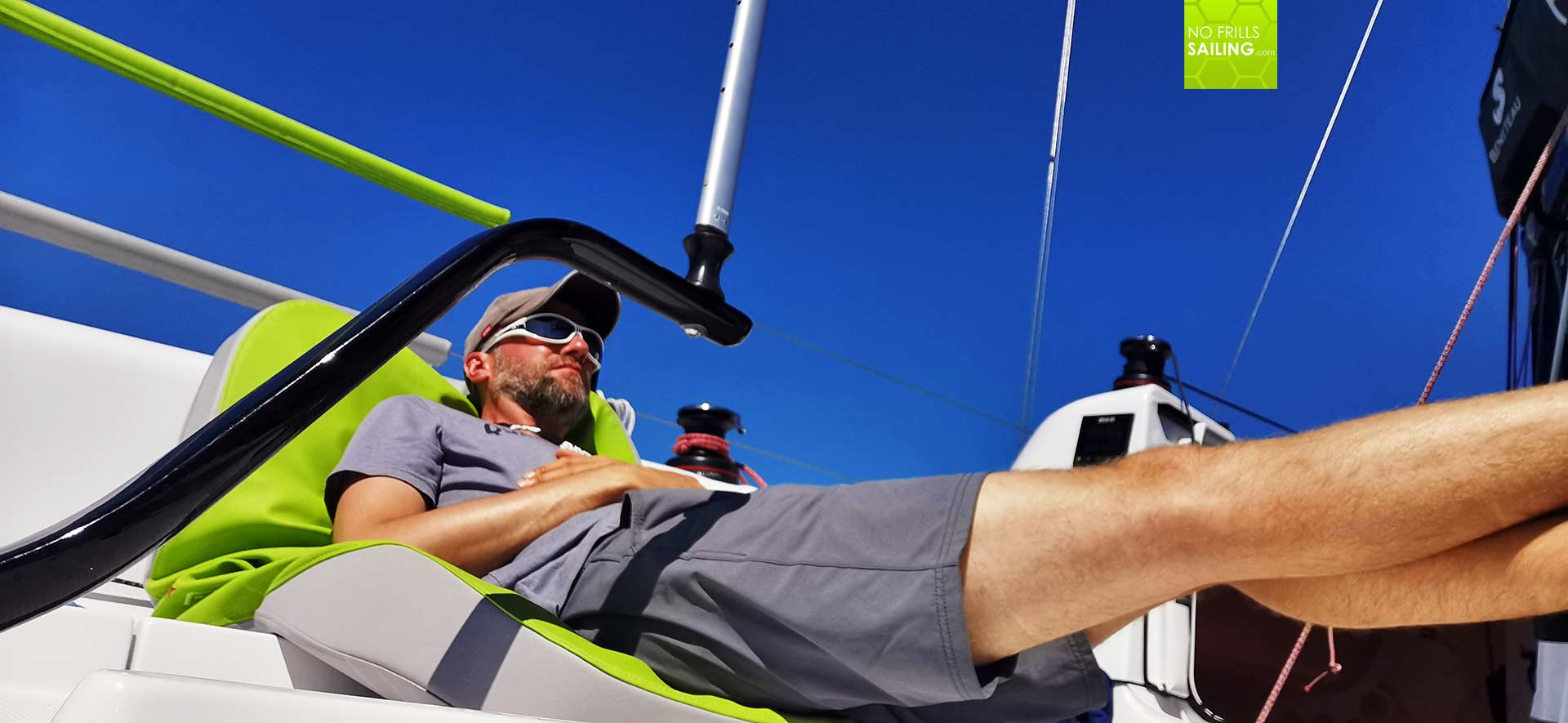 So, chewing the yummie sausage, opening another can of beer, I enjoyed a marvellous sunset and reminded myself of the richness that my life had gained since I finally made my decision to go for this small 27 feet boat – and with it, to simplify my life, untangle the knots and overcome all those doubts. Be it a sausage, a fresh fish, a burger or a steak on my grill, the message is clear, I guess. Go small, go now!
You may also love to read these articles:
All onboard recipes
Offshore ballet: Cooking on the high seas
The perfect galley (for my old boat)