There are decisions in life which are shot out like a bullet from a gun – and some take time. For some people the choice of their partner is a matter of seconds (I am one of those) and for some it takes years to finally put a ring on someone´s finger. Well, same with boats. But – at least in my case – as fast as I fall in love with women (and maybe later regret what I did or find myself facing … obstacles), the slower I am in choosing the right boat. Somehow for me, that´s a process that takes all of my efforts, gauging all possible repercussions, thinking it through. Over and over. It takes me a long time to finally decide which sail I want to hoist. Well, I think I might have taken one step more on my way to a new own boat …
Last week I travelled to the Lake of Constance which is a huge fresh water reservoir in the farest South of Germany. It´s a lake which Germany shares with Austria and Switzerland, one of te most beautiful and scenic areas of my country. And of course a very popular sailing area for many people living in Southern Germany. Here I had to manage the handover of an Oceanis 30.1, the first one my company ever sold (exactly one year ago). Since my exciting and long 540 miles sailing trip on the 30.1 prototype through the Baltic Sea (read all of the articles here) I am a big fan of that "pocket-cruiser" and I during these intensive three days I had the chance to further think of this particular boat – you may see it coming now, my choice for a new own boat is the Oceanis 30.1 …
Reasons for me to go for Beneteau
And that is right. After looking at so many boats now and thinking of so many sailing yachts, counting my money, evaluating financial issues and making lists of which boat may or may not be it I think I am finally through: It should be the small Beneteau. But why?, you may ask. You are welcome to follow my thoughts here and I try to make it as clear and easy as possible. First of all: The Covid 19-crisis helped me in a way a lot for my decision. Why? The lockdown dramatically showed me how fragile my life was and how easy and quickly things can deteriorate. Wh wait? For what? How long? Nope Sir, I am 41 years old now, I don´t want to wait: It´s as easy as that: "Go small – go now!" Second reason is simple. Beneteau is a robust company. It´s the world´s biggest sailboat and pleasure craft manufacturer. The company will surely survive: It´s a safe choice.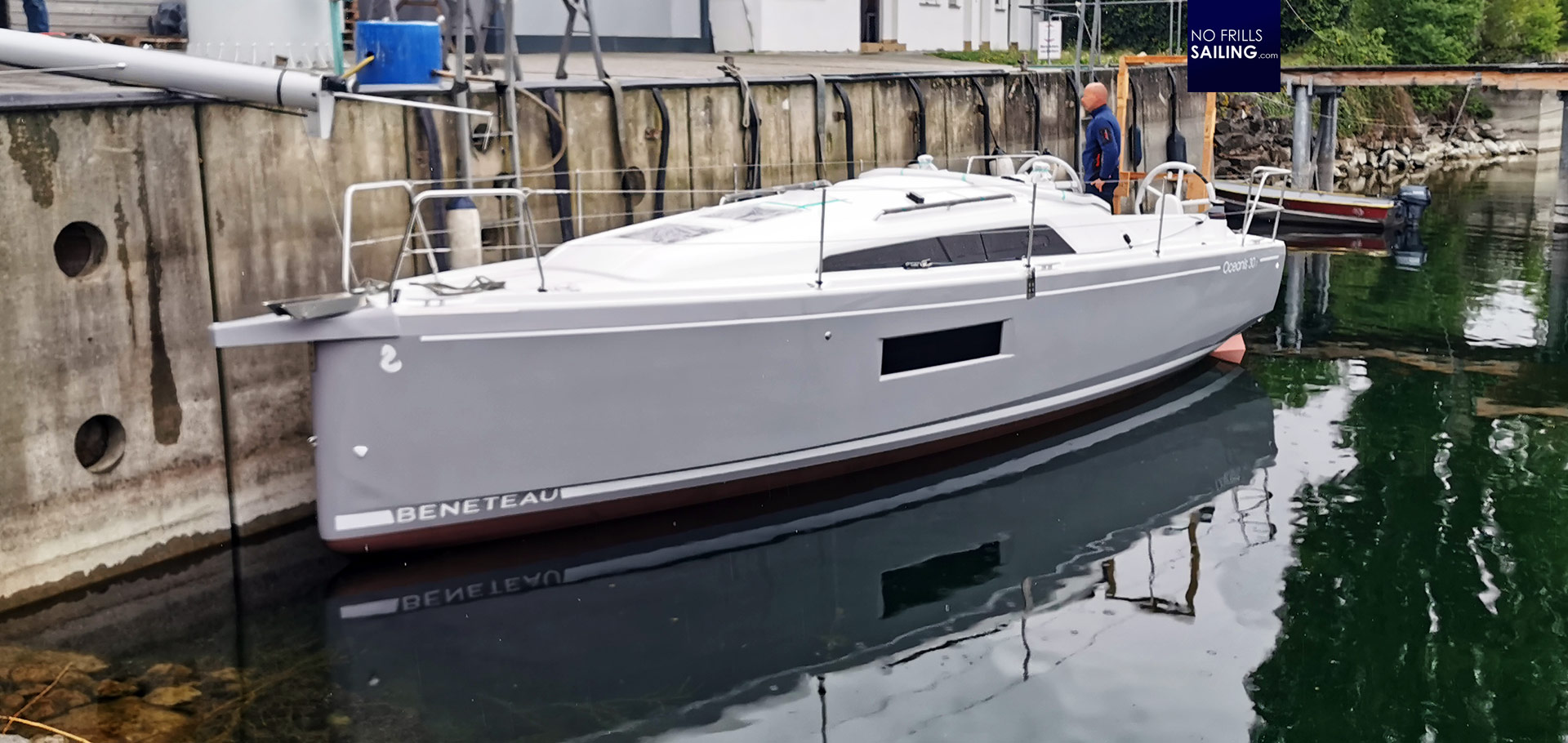 When I arrived at the Lake of Constance last week, the Oceanis 30.1 of my clients already had a finished antifouling and was ready for first contact with her element, water. As she hung at the crane and I inspected the hull, I walked all around the boat, her 4 tons swinging above me. Is she small? Yeah, she is the smallest boat of the Oceanis cruiser family, but is she small? No, of course not: 30 feet, look at her hull! That is a big boat, a grown up cruiser offering the full range of amenities a sailor can expect from a grown-up cruiser: Two cabins, a proper galley, a bathroom (biggest in this size of boats) and a nice, cozy saloon. She indeed is a full-size yacht with everything a boat needs. And that pocket-size comes with many, many advantages.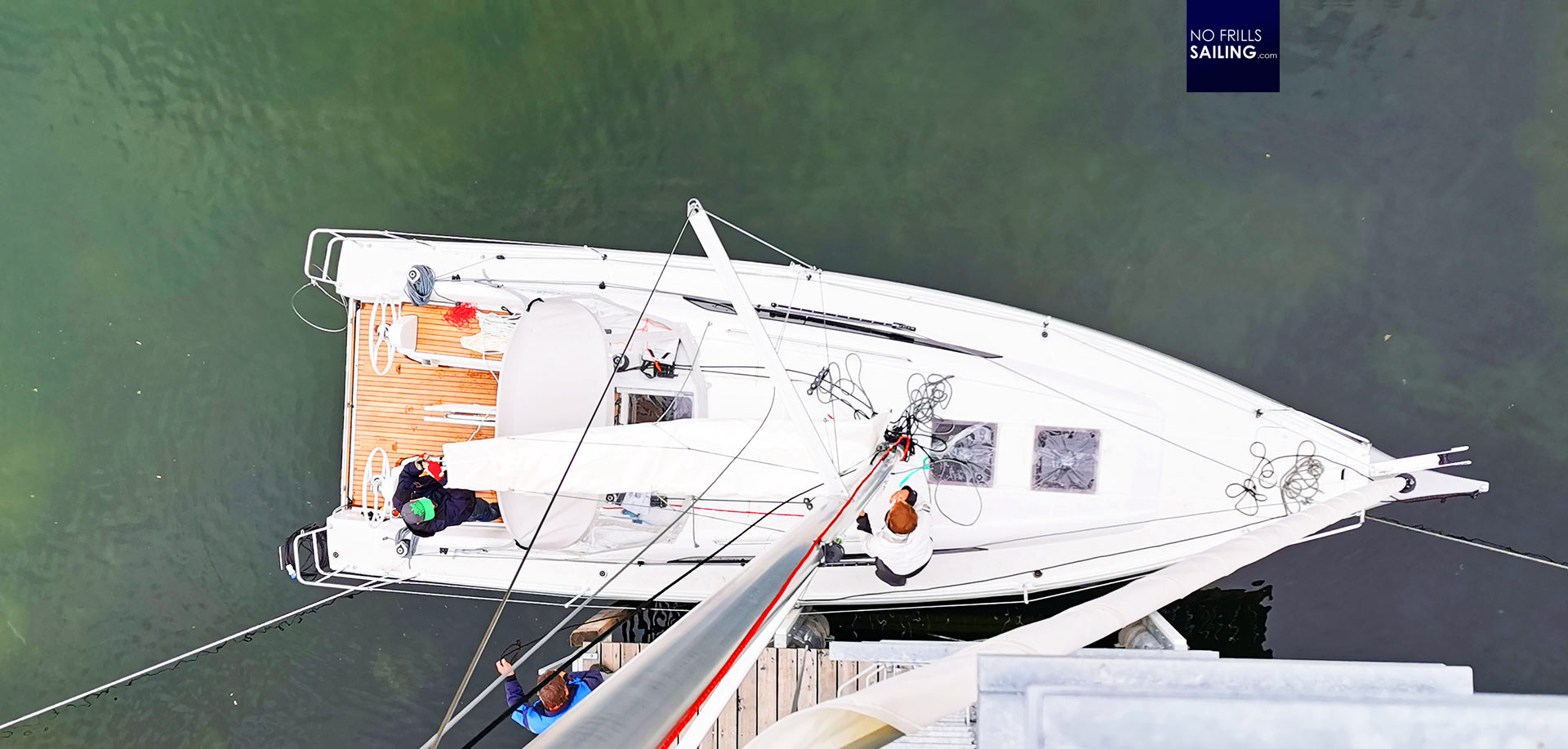 Sitting in the mast top working on the B&G windex-parts, I looked down onto the deck and that view fostered my impressions: Yes, she might not reach high speeds due to the limitations of her short hull, yes, she might not be the most stable platform to sail on when weather conditions (especially wave heights) turn nasty and yes, she is tiny – but honestly, I will never sail a regatta with ambitions to win, I am just not the guy for racing, I will never sail to Cape Horn with this boat (although this might be a cool story). And for now that I am still very much into working in my job, it will be all those long weekends – aka short sailing trips – we are talking about, not the multi-week cruises. How much boat do I need then?
The Oceanis 30.1: Perfect boat for me?
Exactly: Not so much. I need a small boat that I can easily manage myself. I will most of the time sail with one or two guests (my kids) and I do not have too much money to spend. The Oceanis 30.1 is about to be exactly what I need: She is just 9.53 metres long (overall), meaning her hull is just 1 cm short of 9.00 metres. That is tiny, yes, but it´s great for the Baltic Sea: Harbours are crowded in high season here meaning that you normally must arrive before noon to catch a free berth: Not so much with a 30-footer as there is always a free berth for such a small boat to moore.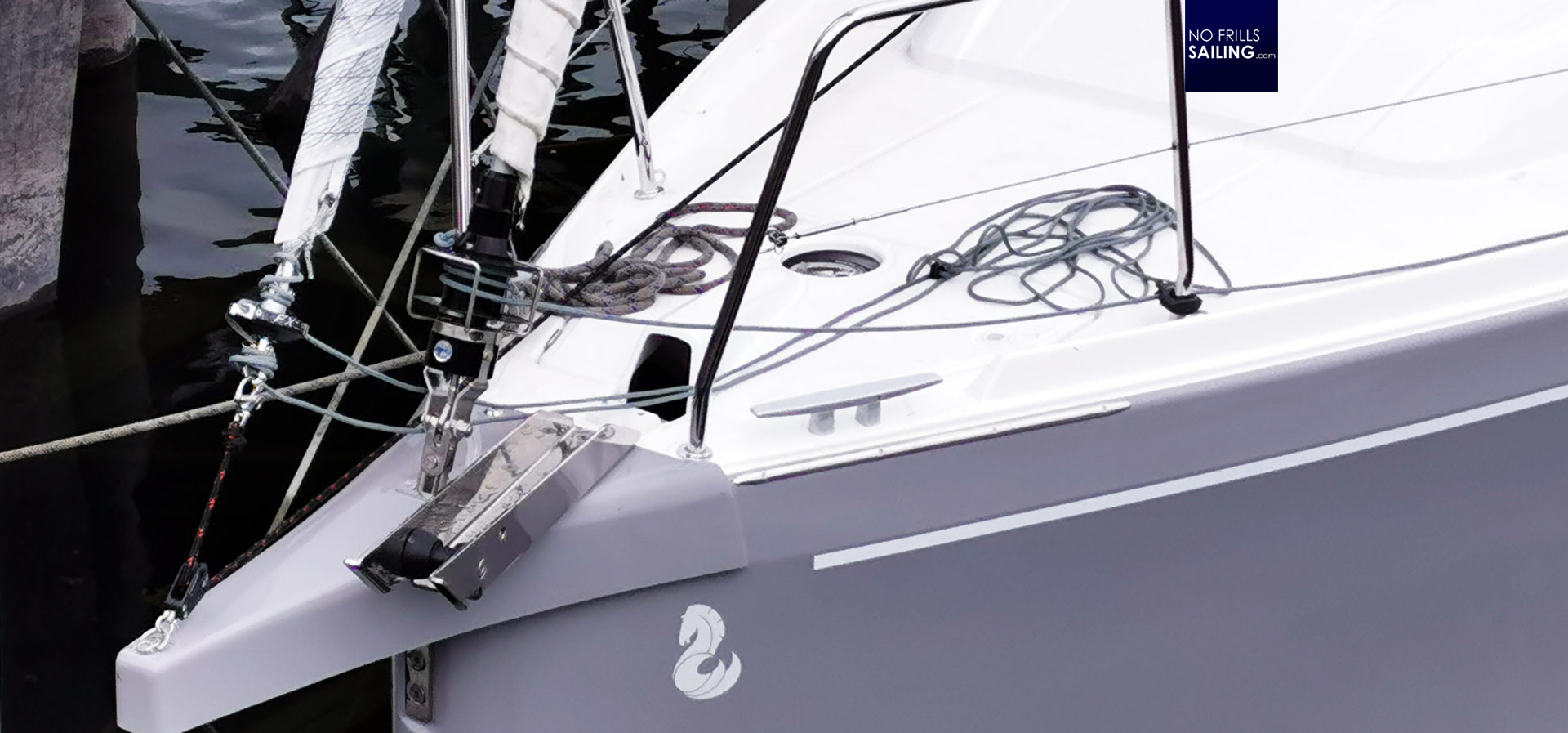 She is a darn good sailboat: I´ve tested it! I had sailed the boat for two very intensive weeks on the Baltic Sea. I know her in light wind conditions (she is absolutely gorgeous under Gennaker!), in nasty conditions with strong winds and formidable waves and I´ve sailed the boat for longer periods on all points of sails. I can assure you that she is very responsive on the rudders, astonishingly stable even in excessive heeling and a bliss to sail – easy to handle, mediating safety and stability. A good companion even on the high seas, ignoring the fact that she is CE-rated category B, not A. As a sailing boat, yes, there are faster, sleeker boats – but as a cruiser, looking at the whole package, I am sure there is currently no better offer than the 30.1 for sure.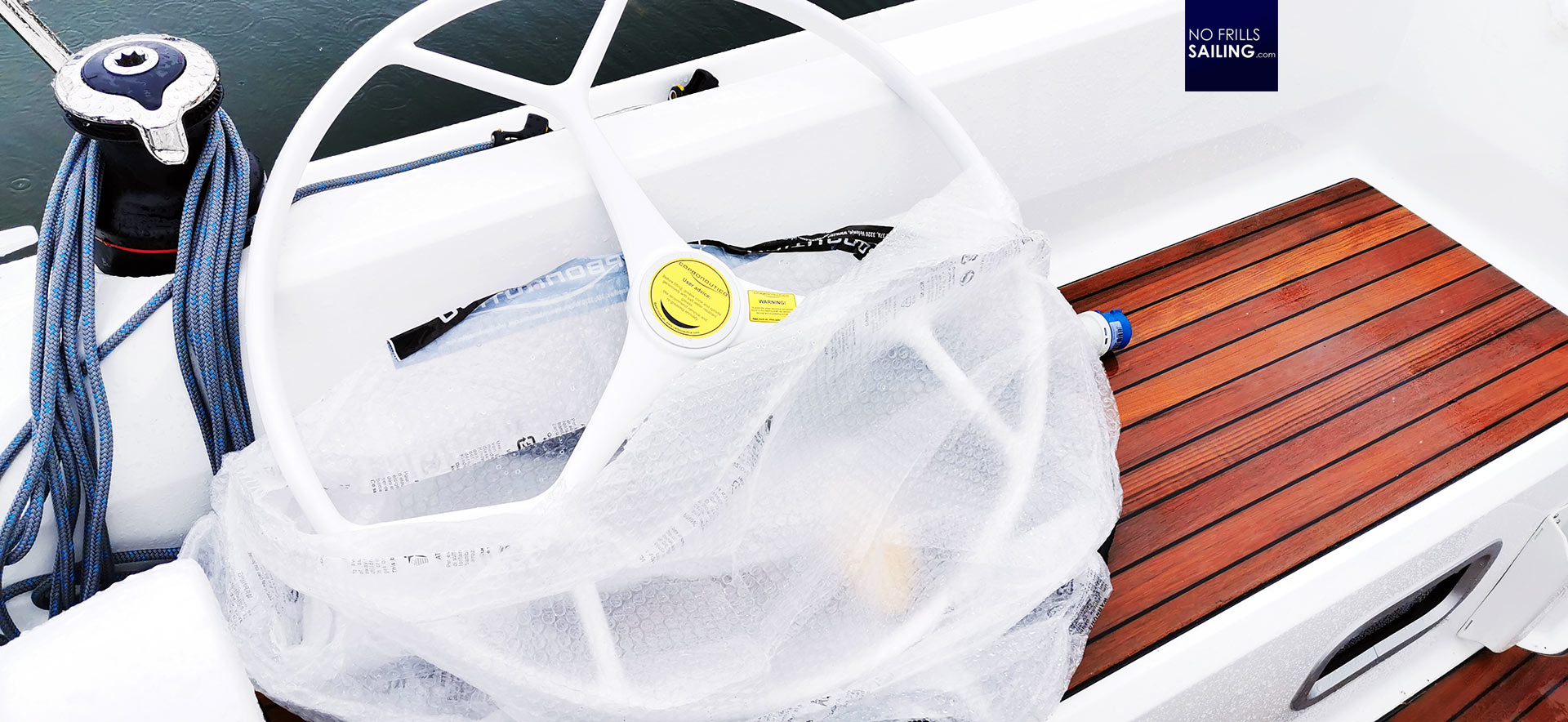 And the boat is such a great platform for an owner to add stuff and have fun with albeit being an ordinary production boat: During the commissioning of my last boat in Southern Germany I´ve seen the level of individualization even this small boat can take: Instead of the steering wheels (which on the Oceanis 30.1 are an option, tiller is standard) the owner ordered the neat white composite wheels by Carbonautica. These not only look fine, they are much lighter and way more comfortable, flattering the helmsman´s hands … But that is just the looks: The boat has a fairly short but nice list of options, which I am going to discuss later.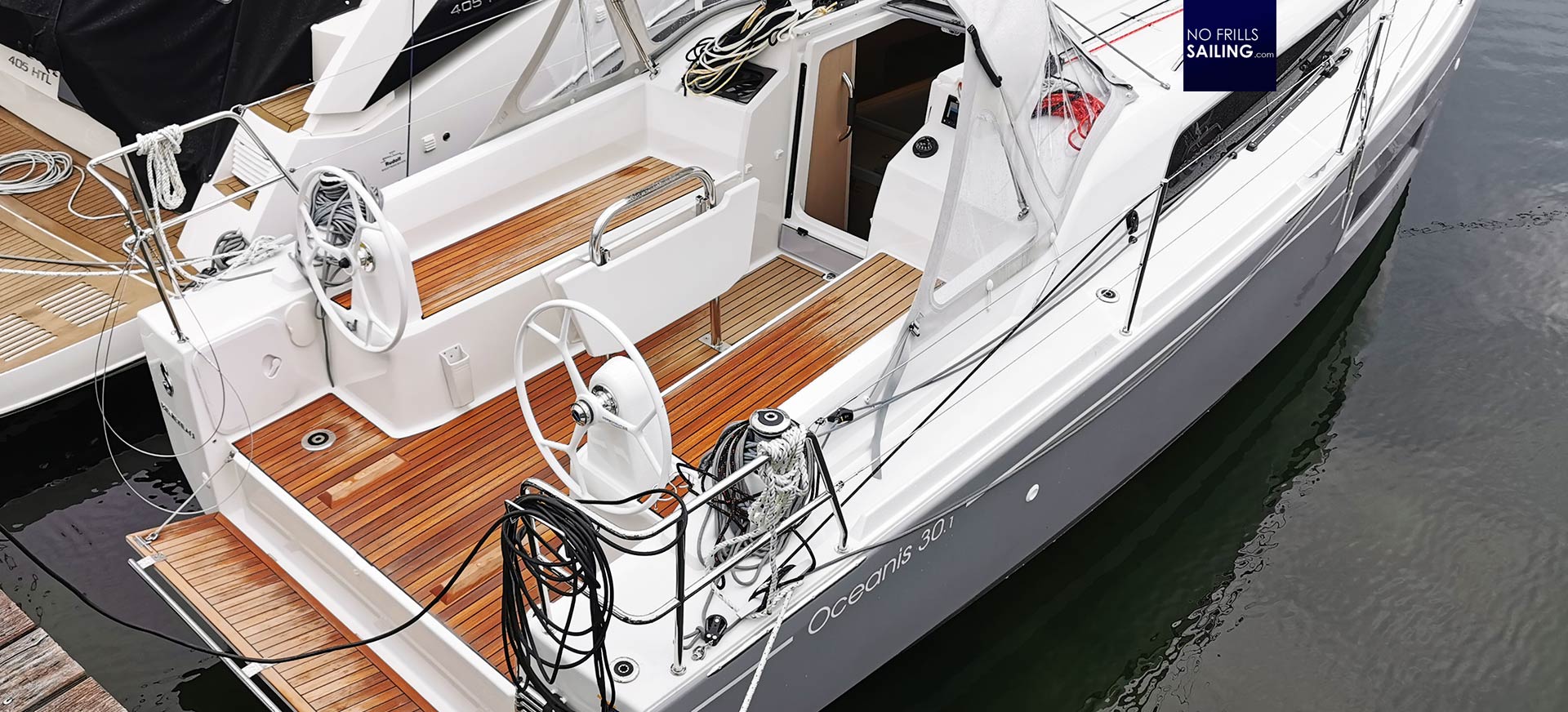 The Oceanis 30.1 was a big surprise when unveiled during BOOT Duesseldorf boat show 2019 and is since then a top-seller of the yard. What many people do not know: It´s the first Oceanis not made in France. The small cruiser is made at the Delphia yard which was taken over by Beneteau 2 years ago. I am ashamed to say that but I didn´t fancy that info much when I heard it: An Oceanis must be a French made boat! I thought. But I must say that the finishing quality and overall execution is just perfect: These Polish-made Oceanis are spot on and all five boats I have seen so far had no issues at all quality-wise.
A true cruiser for my small family
During the handover process last week I changed my working-schedule and arrived at the scene four days earlier. Normally I would arrive two days prior to handover to just take over the otherwise finished boat from our service- and rigging partners, clean the boat thoroughly and hand it over to the new owners. As this was the first of our sold 30.1 boats I was keen on witnessing the whole commissioning process. The Oceanis 30.1 is a small and thus simple boat. After antifouling was applied, mast was assembled and stepped it was a matter of one day to get the boat ready inside. Because she is just so beautifully simple. No frills, I shall say.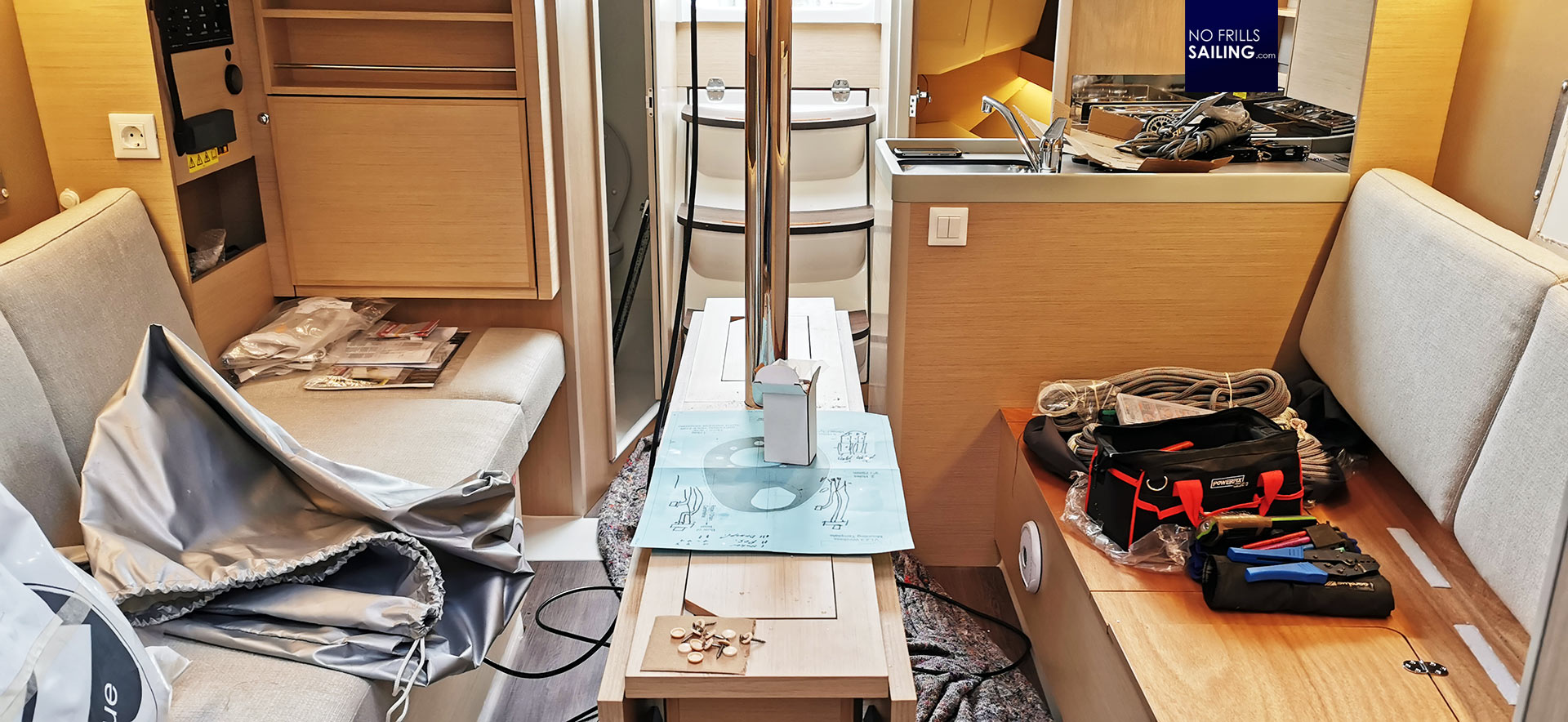 I am always stunned by the fact how big she feels. For a boat with a hull length clearly under 9 metres she offers such a large volume: The saloon can fit four adults easily around the dining table. Due to the fact that there are no shelves or lockers overhead, the headroom is fantastic ranging from just around 2.00 metres in the galley to 1.96 metres in the fore cabin. Awesome! Also the cabins themselves: The fore cabin has a double berth (although a bit cramped at the bow) and two big lockers, the aft cabin has a very big bed (but just one locker). Nevertheless, there´s a huge cockpit locker almost as big as a single berth cabin. Stunning!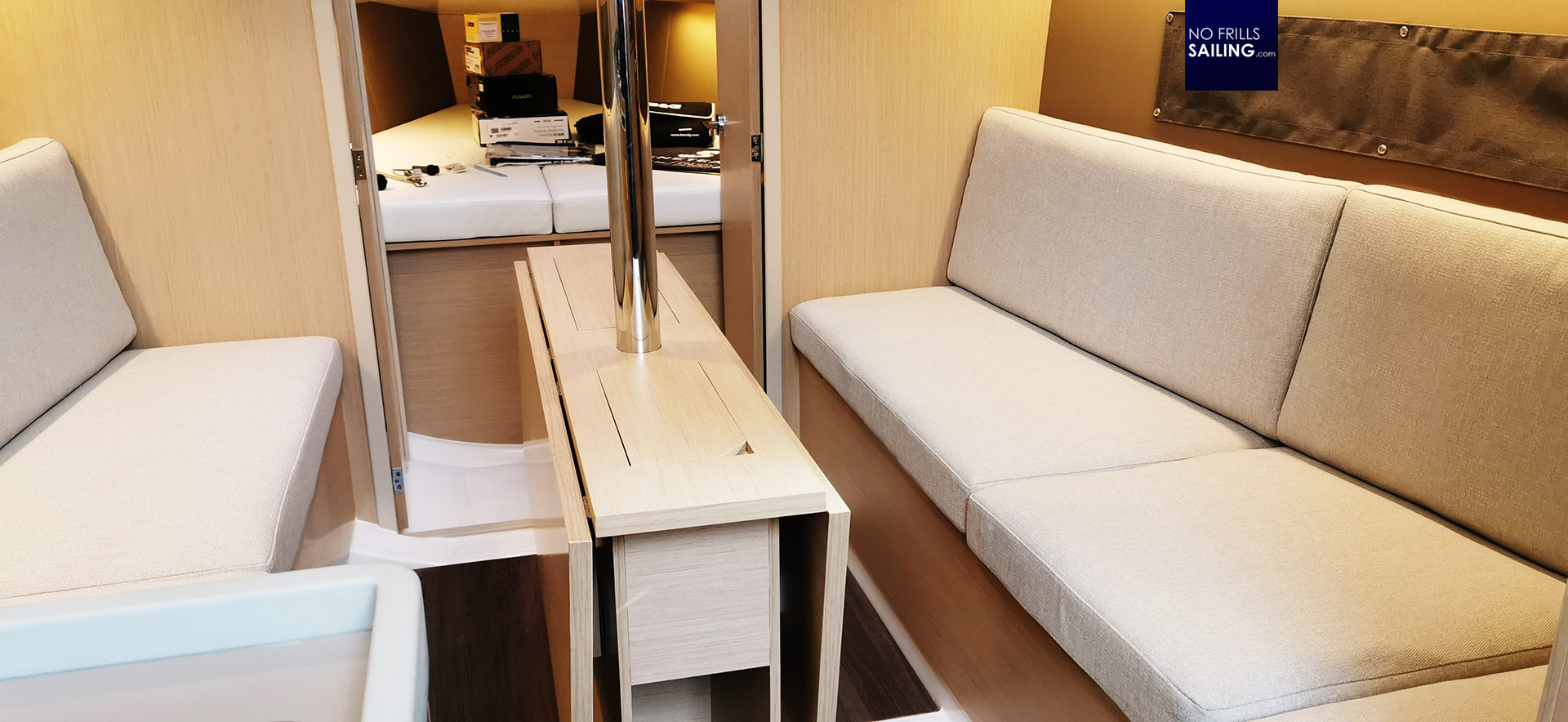 I am sure that this boat will more than be sufficient to fit my own needs as a sailor in the Baltic Sea. Why? Because I´ve tested it: 540 miles aboard the prototype together with a sailing friend. This was a live-test, much better than the ordinary sea trials which usually take no longer than 2, 3 hours. We´ve lived on that boat for two weeks and sailed it through all kinds of conditions. I know that I will be loved by my kids. And isn´t this the most important thing we seek in a cruiser? It´s a family boat and should fit the needs of a family trying to spend a great time aboard: Sailing fun, neat comfort. The small 30.1 has it, no question.
Price-wise: Talking numbers
And here the biggest reason for a small boat and for that particular small comes into play: Money. Yes, I love all the dreamboats, the 45-footers, the fast performance-cruisers. I admire the sexy lines of a Solaris, I love the qualities of a Hallberg-Rassy and I would kill (well, actually I wouldn´t) for a Berckemeyer. But honestly: I think I will never ever qcquire the budget needed to being able to afford such a boat. In the end, I must be honest to myself: This is the only boat I can afford. Because price-wise, the Oceanis 30.1 is a true bargain in itself.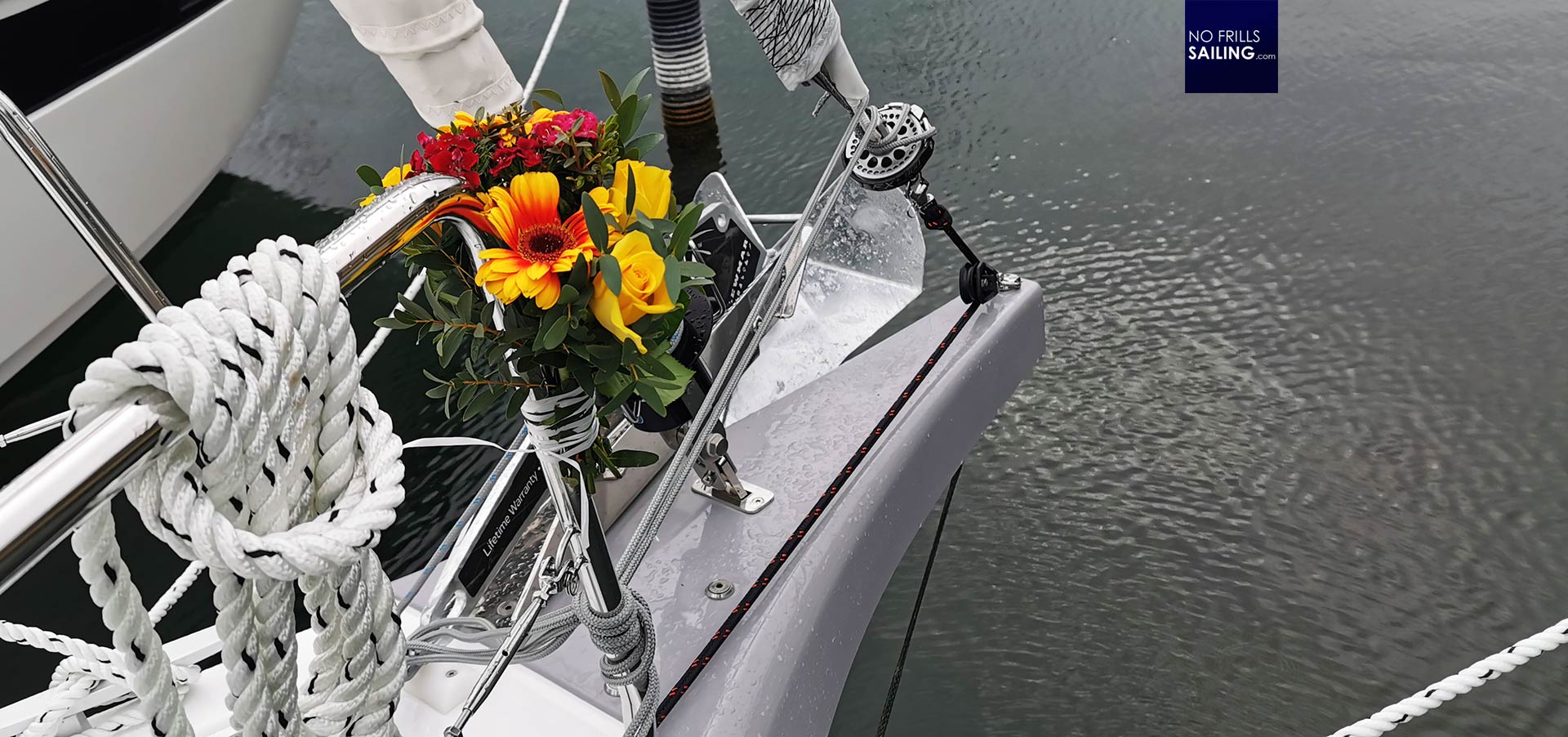 The basic price for a boat ex VAT and ex works is just under 70.000 Euros. Well, this is a price no boat will be sold at – most Oceanis 30.1 our company has sold including transportation-fees, service cost for commissioning, rigging and anti-fouling range from just around 100.000 for very sparsely specced boats to some 115.000 Euros (ex VAT) for nicely equipped boats. And you are getting so much boat for your buck! The list of extra options range from auto-pilot to light wind sails, from a sufficient Diesel-heater to a small chart table. Not too many things to add – but the right things. That´s what I like about this yacht as well: You can have her as a daysailer or a full-size grown up pocket-cruiser.
Well, price is one thing: Maintenance the other. Many people thinking of buying a boat – that´s at least my impression – don't think it through thoroughly. They just look at the fact of buying the boat in the first place and strive to accumulate the budget needed to pay for the boat. But they tend to forget or simply underestimate the running costs of a boat. I would reckon to take minimum 5 per cent (better 10 per cent) of the boat´s price as the annual running costs. So, in a ten years time you will have paid the boat twice … I´ve calculated the running costs for an Oceanis 30.1 and small boats in general (read my article on this topic here) and it´s a big, big reason to go for a smaller boat, at least for people with a bank account like mine.
Next steps in the decision-making process
Of course working for a Beneteau dealer here in Germany is influencing my decision – but not the way you might think. There is not a big bargain for me as a kind of employer. The influence is more idealistic: Now that I am with the brand and the yard and the people making these fine boats for nearly four years I have a very intimate insight into how the yard works and what I can expect from the boat. I am sure that Beneteau (as well Jeanneau as it is the same group) deliver the biggest bang for the money and – which is so important! – have a great after sales service network.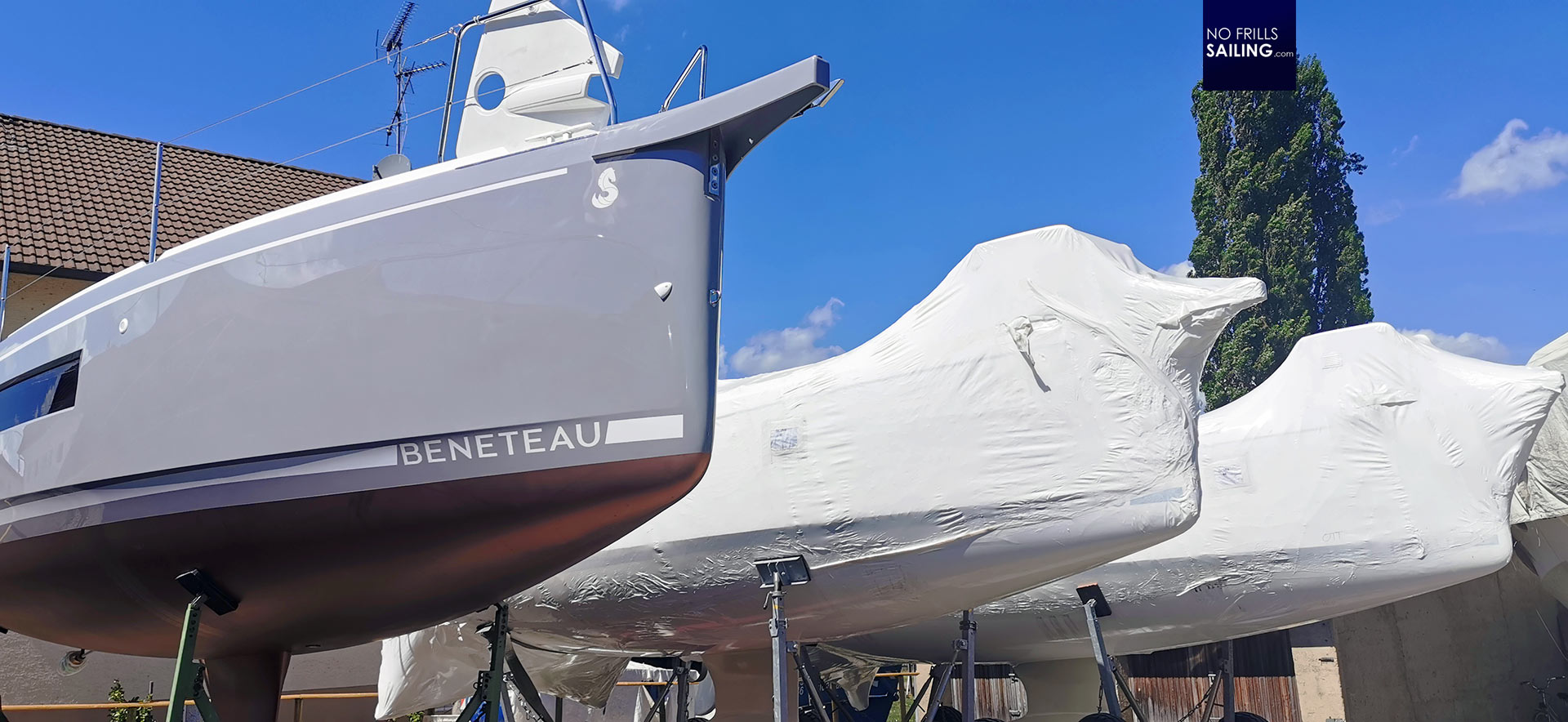 So, am I biased? Of course I am! But isn´t that the best thing, to being able to say "yes!" to a product as a private person with which you are otherwise "just" earning your money? Yes, I love the Dehlers, especially the new 30OD is a very interesting boat – although a crazy choice, but she gets me excited as well. I´d love to sail one and will be happy to share the story of this boat as well. But honestly, she might be too sporty, too fast, too extreme – and a chunk more budget there is needed as well. This was (or maybe a bit still is) the only other boat I had in mind lately. But with Beneteau in general and the Oceanis 30.1 in particular I have a great feeling in my guts that this is the right decision. A great boat, a more than sufficient platform to go out and discover these many, many great places which are still there to see (LINK) even in my small Baltic Sea area. I am excited!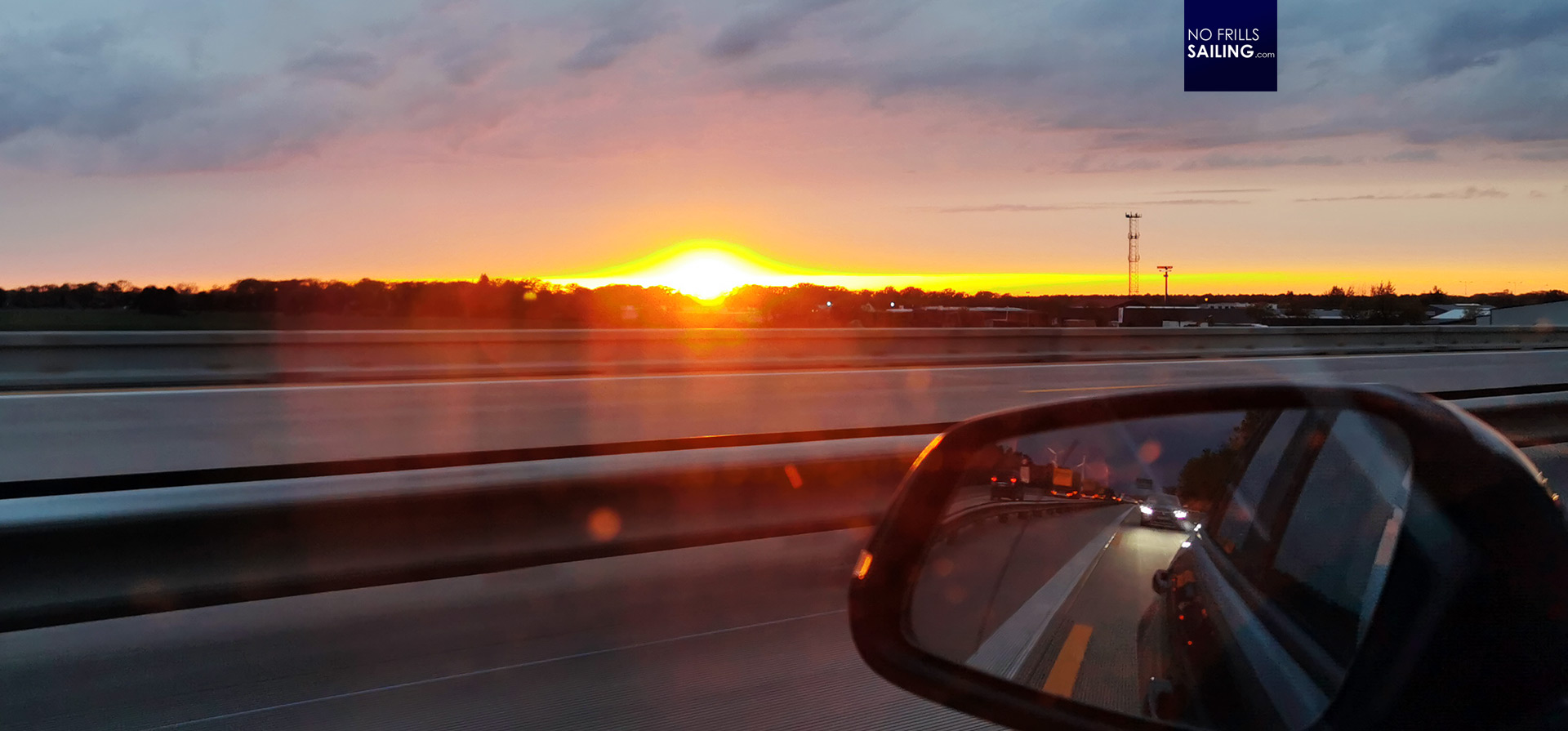 So, as I was driving home 800 kilometres from the handover of the first Oceanis 30.1 to our clients, I was thinking hard what to do next. Well, I´d handle it the same way I do with my clients: Calculating "my" specification of the boat, calculating the financing of the boat by talking to the bank and finally having a very, very thorough conversation with myself if this is the right way to go. But for now, yes, it feels right. And I´ve learned that if heart and belly go the same direction, a choice can never be wrong. Let´s see how this develops – in any case, there is no reason to rush: The Oceanis 30.1 is sold out until late spring 2021 anyway. I guess, many, many others have opted to buy this boat as well.
You may also like to read these articles:
Sailing the Oceanis 30.1 some 540 miles through the Baltic Sea
At the Beneteau yard in France
Go small – go now?