* Magi: Danish and Swedish for "Magic"
Like many of you, dearest readers, I do regularly check the various other blogs, websites and newsfeeds of the boating industry. I must say that I seldom freak out over press-releases, but the one published last week really keeled me over: "Niels Jeppesen joins Arcona Yachts". That was it! Just wow! It is like the magic formula. Swedish Arcona Yachts is one of those brands that stands for uncompromising quality and signature products. Totally blasé about trends and funky stylish chique, the Swedish brand is renowned for extraordinary high-quality performance cruisers which instantly make you fall in love.
I´ve visited Arcona boats many times and it is always such a pleasure to see boats made that way. With the tragic passing of Stefan Qviberg, designer and mastermind of Arcona boats, I was deeply moved since I had the pleasure to talk to him a bit earlier and I was worried where the brand would be heading to. Now, I am sure that Stefan up there in boating-heaven more than happily approves the appointment of X-Yachts founder and – I shall say – at least equally ingenious Niels Jeppesen and instantly pulled out my smartphone and gave him a ring. I am happy he agreed on telling the story of how he completed the "magic formula" …
Talking to Niels Jeppesen about Arcona
NO FRILLS SAILING.com | Lars Reisberg: "Niels, thanks in advance that you take some of your precious time off to be talking to me! First of all, congratulations to your decision to start a collaboration with Swedish brand Arcona! For how long have you been talking with each other?"
Niels Jeppesen: "Hi Lars. Good to talk to you again! Well, I spoke to the owner of Arcona-Najad very recently for the time very, his name is Håkan Eksandh. He is a passionate cruising sailor who lives in Southern Sweden. As you may know, the former designer of all the Arcona models, Stefan Qviberg, unfortunately passed away a few years ago. After I had sold my remaining shares of X-Yachts in 2019, and consequently X-Yachts' main shareholder, Ib Kunoe, and X-Yachts' CEO Kraen Nielsen, decided to bring the entire design process back to Haderslev. You know, I had run X-Yachts Design Limited in England since 2005. I re-grouped and I am now sharing the new Design Office named Jeppesen & Pons with one of my former key naval architects, Ariadna Pons Forn, and many of the former employees are our sub suppliers now."
NO FRILLS SAILING.com | Lars Reisberg: "When I read about your collaboration with Arcona it felt "logical" to me. Of all the brands out there the Swedish performance boat makers seemed like the natural choice for Niels Jeppesen – was it that for you as well?"
Niels Jeppesen: "Well, I believe one main strength as a yacht designer is, that I always have been open minded and studying all available information. Being the founder and shareholder of X-Yachts gave me the chance to select the most influential parameters, securing good sailing performance. For me that is namely the technology used to build the boats, such as implementing vacuum infusion sandwich lamination technology of hull, deck and parts. That of course is saving weight. Having a steel keel girder is securing strength and safety or lead bulb keels which secure minimum resistance for a certain stability. Also, tanks, batteries and other heavy equipment located central, that in turn is securing minimum pitching. We worked together with high quality mast suppliers supported by rod rigging and hydraulic backstay tensioning, which in turn secures minimum resistance and more sail control for improved performance. Plus, plus, plus: Many more details. Most production yards are focusing on the production cost and hesitate to accept costs, which are "hidden"."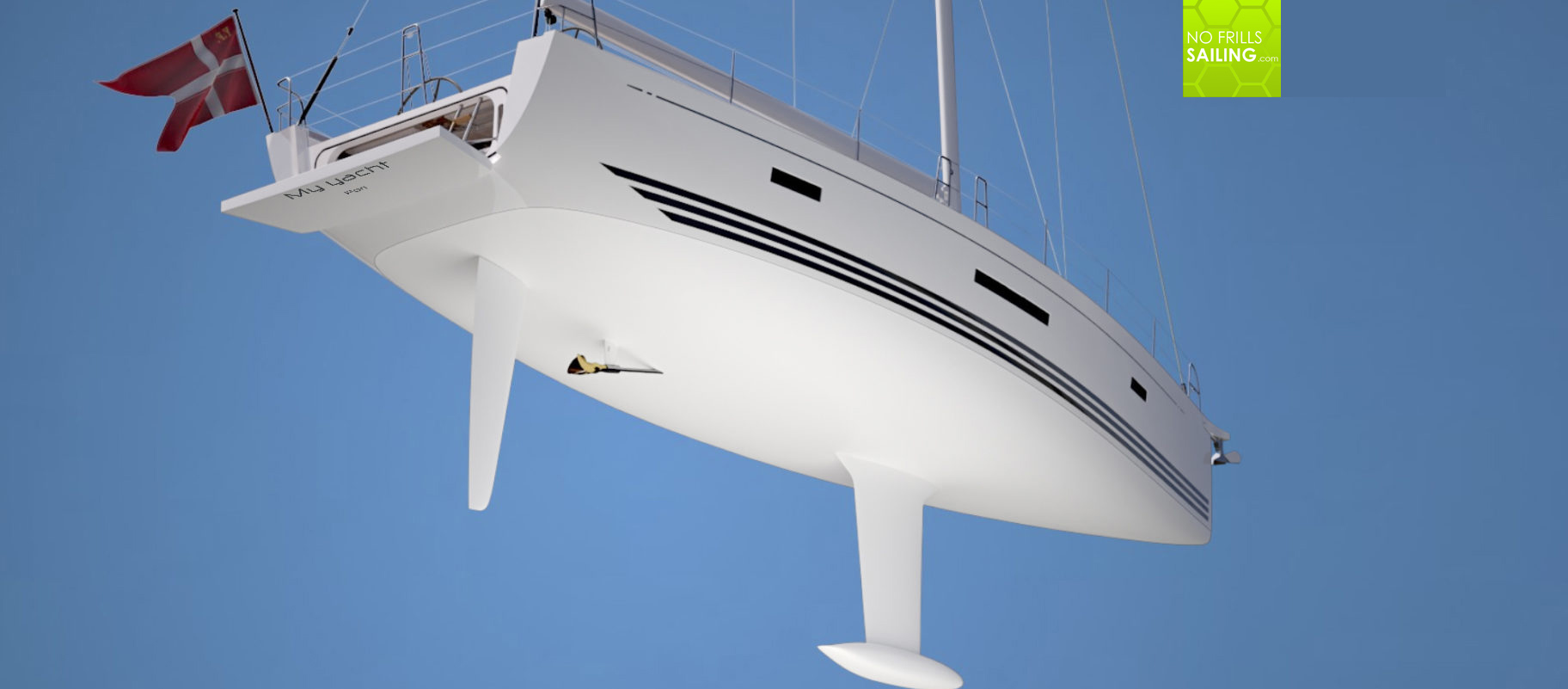 NO FRILLS SAILING.com | Lars Reisberg: "I understand, but this is more a characterization of Scandinavian high quality boat building in general and fits to X-Yachts as we knew it. Again: Why Arcona?"
Niels Jeppesen: "(laughs) The competitors, or I shall say, the colleagues, appealing to the market I focus on, are few, to be honest. Nautors' Swan and Arcona are the main ones. Arcona has for many years followed the same philosophy as I did. I have noticed, that Arcona lately build yachts, which implement more advanced modern race yacht technology, such as vacuum infused carbon laminated hull and deck. That saves more weight.  We know how important weight saving is, specially nowadays where the clients want relatively big yachts, which they can manage shorthanded. Shorthanded sailing requires electrical furlers, bow- or stern-thrusters, electrical winches, large engines, large battery banks, large tanks and so on. On top of that, the modern audience also demands all the comforts they are used to from home, such as large fridges, freezers, washing machines, ovens, Corian worksurfaces and such. Then we need plentiful navigational and communicational equipment, finished of by entertainment systems here and there. So if performance targeted yachts shall have a decent heavy keel enabling a high degree of stability, the build technology of hull, deck and structure has to be focused on saving weight. Arcona can do that."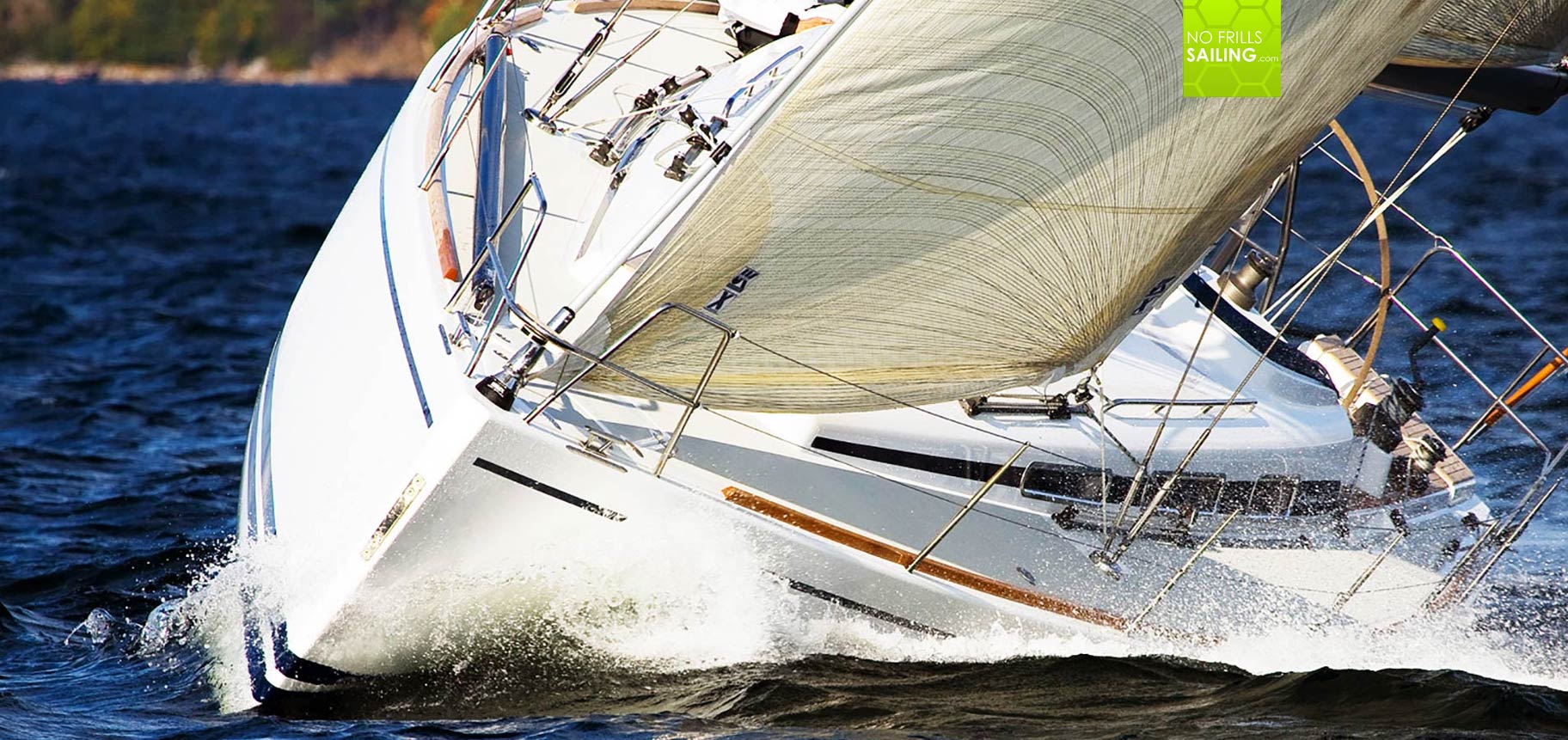 NO FRILLS SAILING.com | Lars Reisberg: "So it was between Nautor and Arcona, for you?"
Niels Jeppesen: "For me as yacht designer of performance yachts, it is a " dream come true" to be able to work with Arcona. I consider them to being on the forefront when it comes to implementing the use of carbon in both hull and deck lamination. I would also like to add that Arcona-employees  are all very skilled boatbuilders. The yachts are being built in a part of the world where a long and deep boat building culture is present and strong."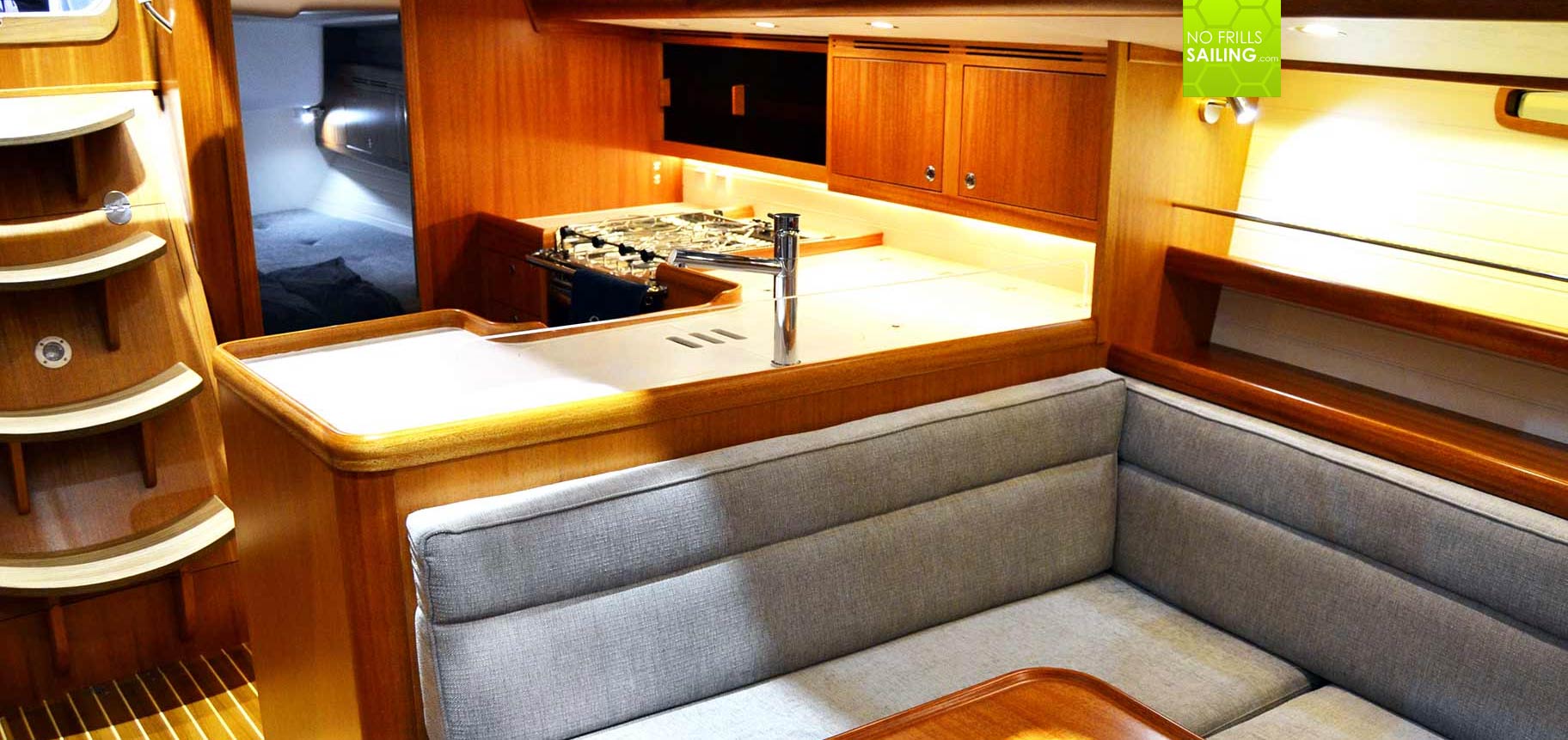 NO FRILLS SAILING.com | Lars Reisberg: "Where are similarities for you between X-Yachts and Arcona and where do you see distinct differences?"
Niels Jeppesen: "Both brands are well established and both appeal to clients who love sailing with friends and families. Both brands enable the owner, to the extend he prefers, to enjoy racing as well. It is our common target that I shall help to widen Arcona's International appeal and secure and broader international sales network. X-Yachts history within the international racing scene, winning several official world titles, cannot not be disputed. The X-DNA came from of us founders (brother Lars and our friend Birger Hansen) and my goal is to make a difference for Arcona. I very much enjoy to be given more "design freedom" and I feel confident, that our first Arcona design will be outstanding!"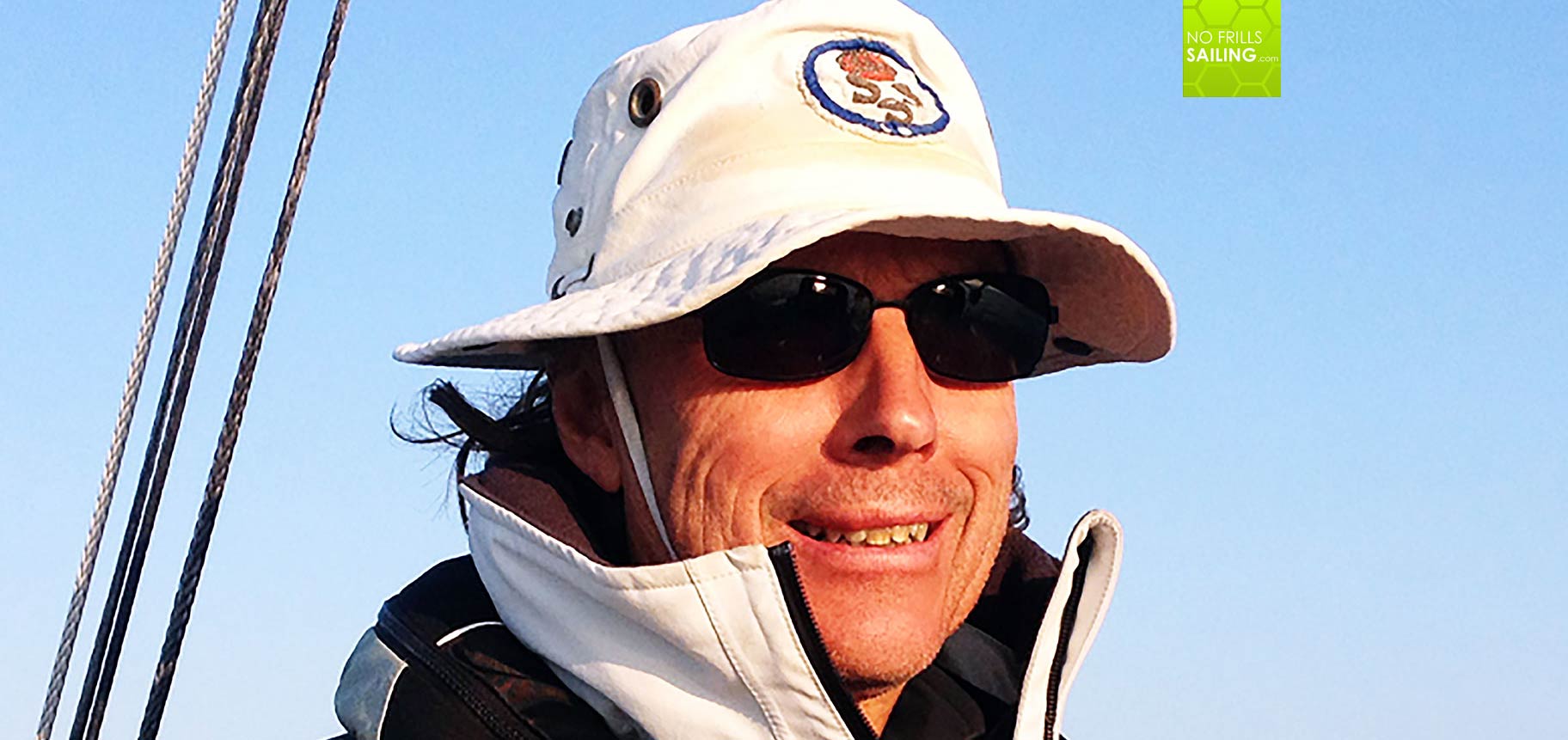 NO FRILLS SAILING.com | Lars Reisberg: "Arcona was – and for many still is – closely connected with the name Stefan Qviberg. Did you know him personally?"
Niels Jeppesen: "No, I never did. And I am sorry that I didn't. In his legacy I would say that I have got a good understanding for the quality design he stands for."
NO FRILLS SAILING.com | Lars Reisberg: "What is your new role within the Arcona organization and what can we expect to see come out of the new relationship between Jeppesen and Arcona?"
Niels Jeppesen: "My new role is being the new principal designer for boats, adviser for potential small modifications regarding the present range as well as designing the upcoming new models. Secondly, as member of the Arcona's  advisory board, it is to help and advice on all the parameters, which is part of being a successful business going forward."
NO FRILLS SAILING.com | Lars Reisberg: "Which is your first project of putting it blunt, what will be the first Jeppesen-designed Arcona?"
Niels Jeppesen: "Lars, I am sorry, but I cannot talk about that at this stage. I can promise that it will be exciting and we are going to publish some news on that via social medias as well as press releases in the near future."
Niels, thanks so much for your input and I am very excited to see what´s coming up. All the best for you with Arcona and I hope we can meet soon in the future!
Also interesting to read:
Magnus Rassy, Niels Jeppesen and Nicolai Sehested on Scandinavian boatbuilding style
A day at X-Yachts yard
Stefan Qviberg on Arcona