As I write this article I am sitting in a train. The landscape is rushing by at a 50 miles per hour speed and the steel wagons are hurdling towards Cuxhaven: Once more I will board the catamaran RESIDENZ and sail her final 100 miles or so to Luebeck. Travelling "old school" by train, calming down, rest a bit from a stressful working week, I love this occasion and thought it might be perfect to take a book with me. Very old school, indeed.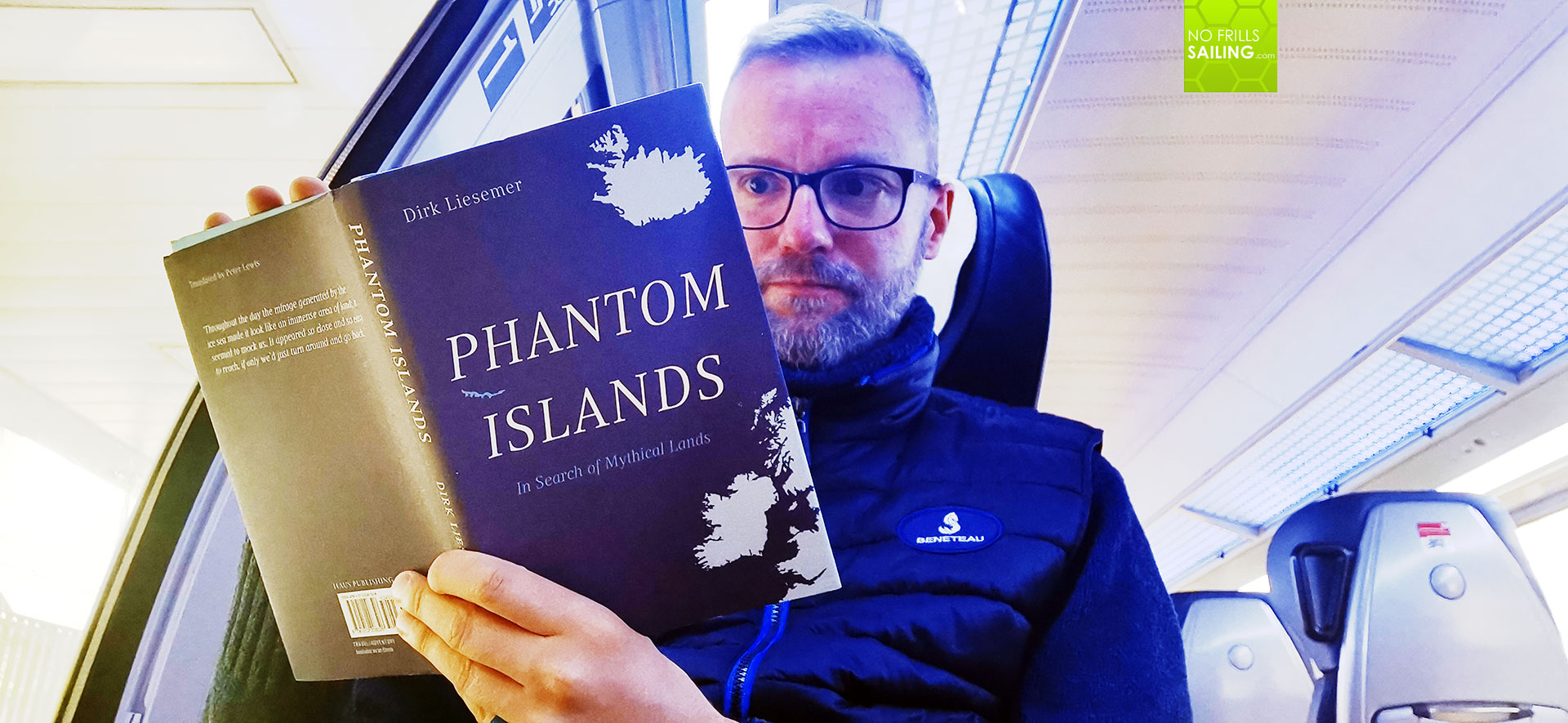 I chose "Phantom Islands: In Search of Mythical Lands" by Dirk Liesemer. And it was wonderful! I have read about this boot 2 years ago (it was first published in 2016) and found its concept to be great. Liesemer, a respected journalist, did an in-depth research into seafarer´s myths and traced 30 islands which never existed but in the minds of Captains and Explorers. Sounds great? It is!
30 imaginary Islands: 30 gripping stories
The book is pretty "easy": There is no whole story and no arc, no protagonist and no "red line" to follow. You can grab it, read some pages (or about "some islands"), put it away for some time only to return after a while and still find it interesting to read. These 30 islands are listed according to the oceans in which they had been supposed to be found.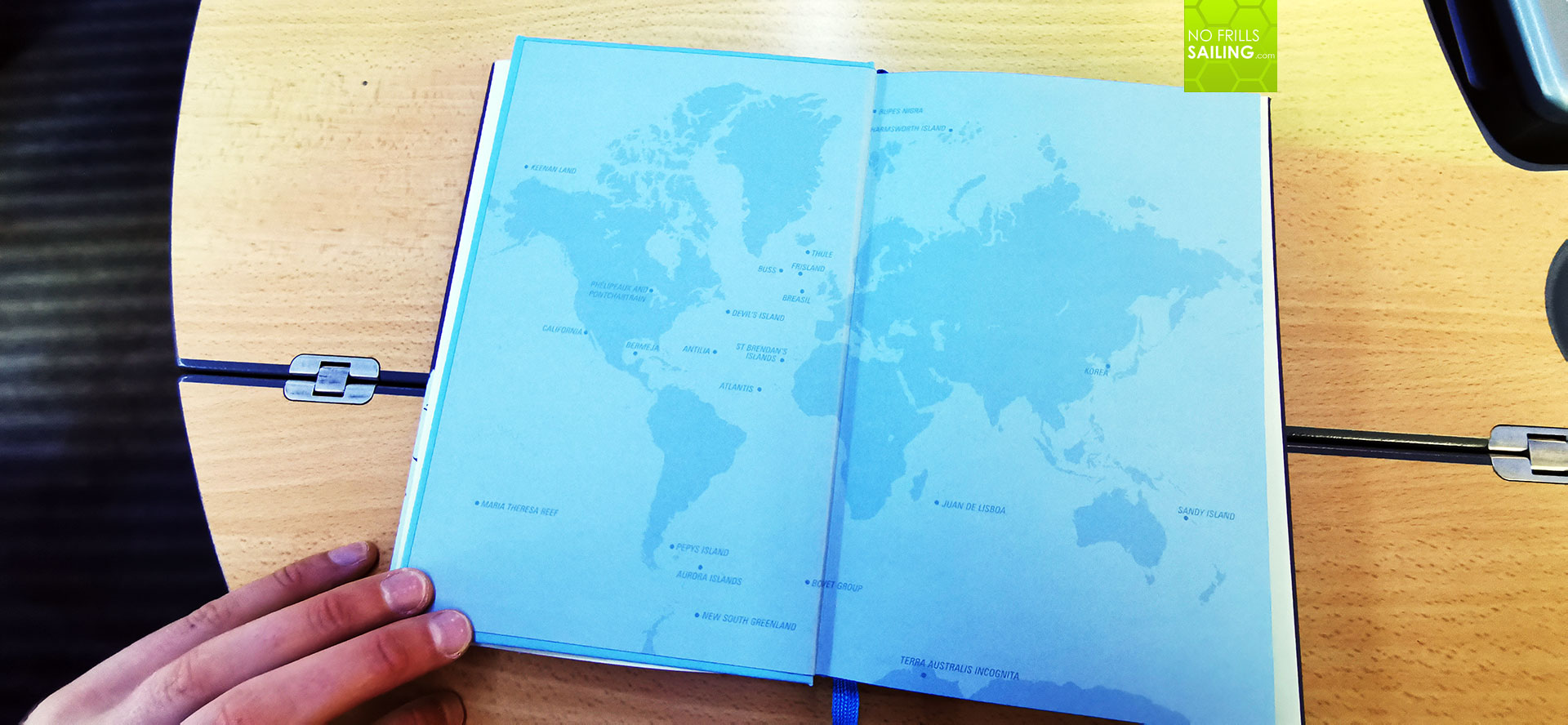 One chapter about one particular island usually begins with a chart, showing the real landmasses and the supposed position of the mythical island. If available, you´ll get "exact" locations and a chart showing the rough coastline. The text is not longer than 2 to 4 pages, Liesemer masterly knows how to grab your imagination. Sometimes he quotes from old logbooks, sometimes tells stories reaching back as far as to the old Egyptians, Romans or Greek seafarers. Every story is different from the other, it is never boring: Sometimes those long non-existing islands even in modern times cause disputes over territories, like "Bermeja" in the Gulf of Mexico.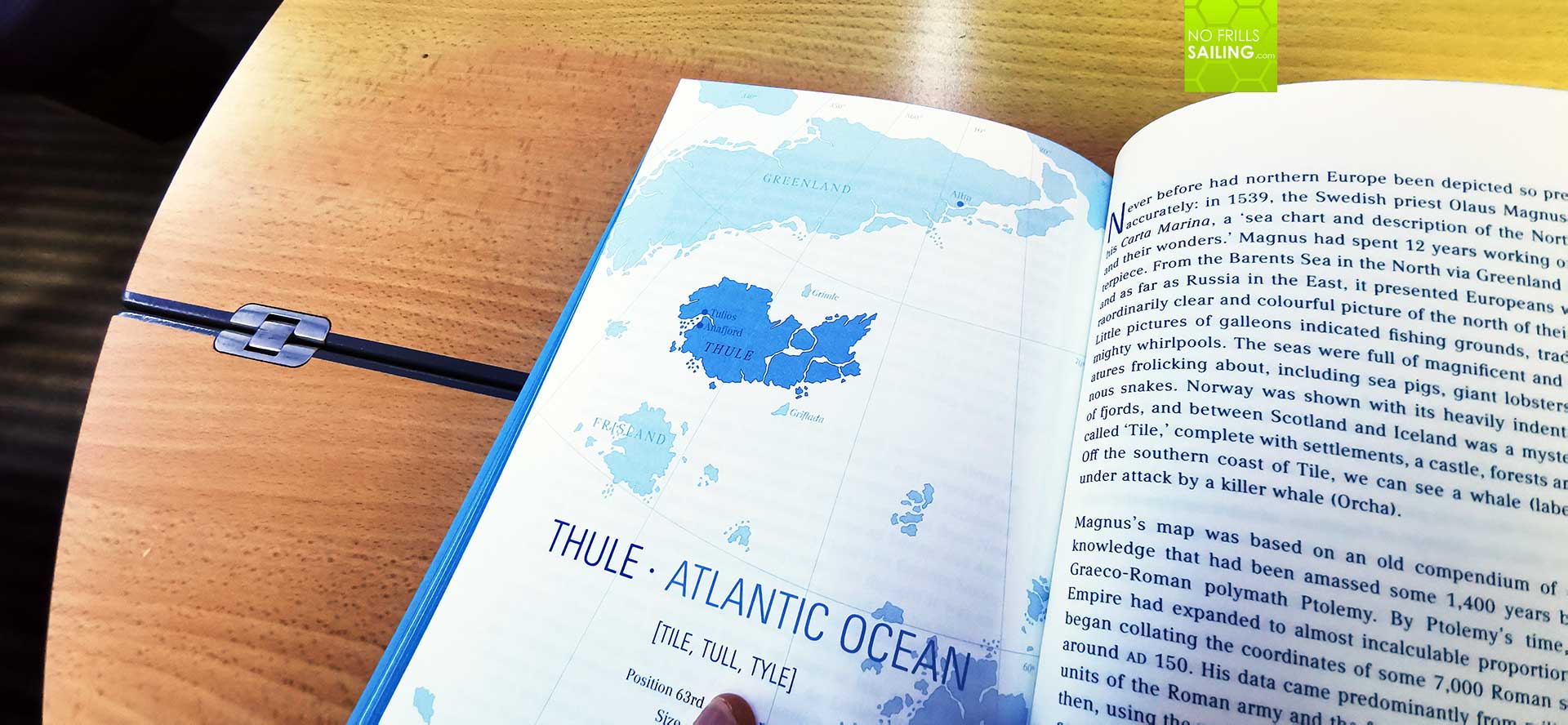 Once one island is "finished", I found out, putting aside the book is not possible: You just take a peak onto the following page, just to see which imaginary island is coming up. And just as you check the location and the name, you eventually turn one page more and start reading. The whole book – 159 pages – can easily be finished within one single day. The connoisseur of course will read through in carefully timed partitions.
A perfect gift for sailors – and more
I found reading worthwhile and great fun. The book´s contents is the one thing, the fabric of the pages, the great graphics – subtle but fine crafted – are informative and interesting to look at. Going for the hard cover version, which is kind of pricy, is the right way when you look for a nice present for a sailor or sea-addicted person. I think it is also a great book to read to kids, as all stories contain real people, real exploratory work at sea and real historic men.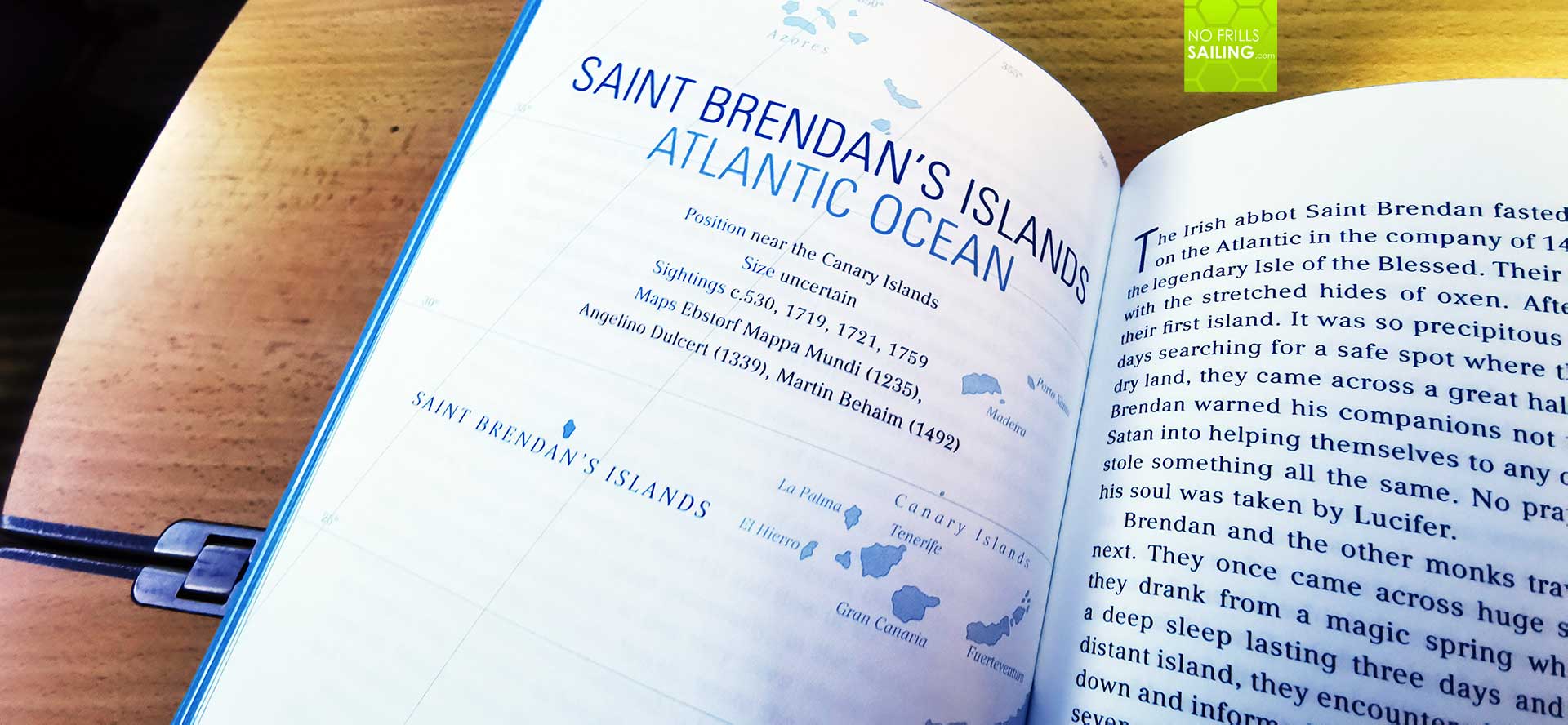 What a nice read! Check your local book shop or even amazon to grab your copy of "Phantom Islands", enjoy a nice read and let go your imagination.
My assessment of "Phantom Islands: In Search of Mythical Lands" is 10 out of 10 points
You might find interesting to read these articles as well:
All maritime books and sailing movies reviews
How to excite kids for sailing
Meet the wonderful island of Bornholm