It´s summer and after some very stressful months I have been underway for our clients and owners it is finally two weeks of vacation for myself coming up. Of course, another Baltic Sea sailing trip in my boat and today I´ve taken the first steps to prepare for a nice little sailing adventure.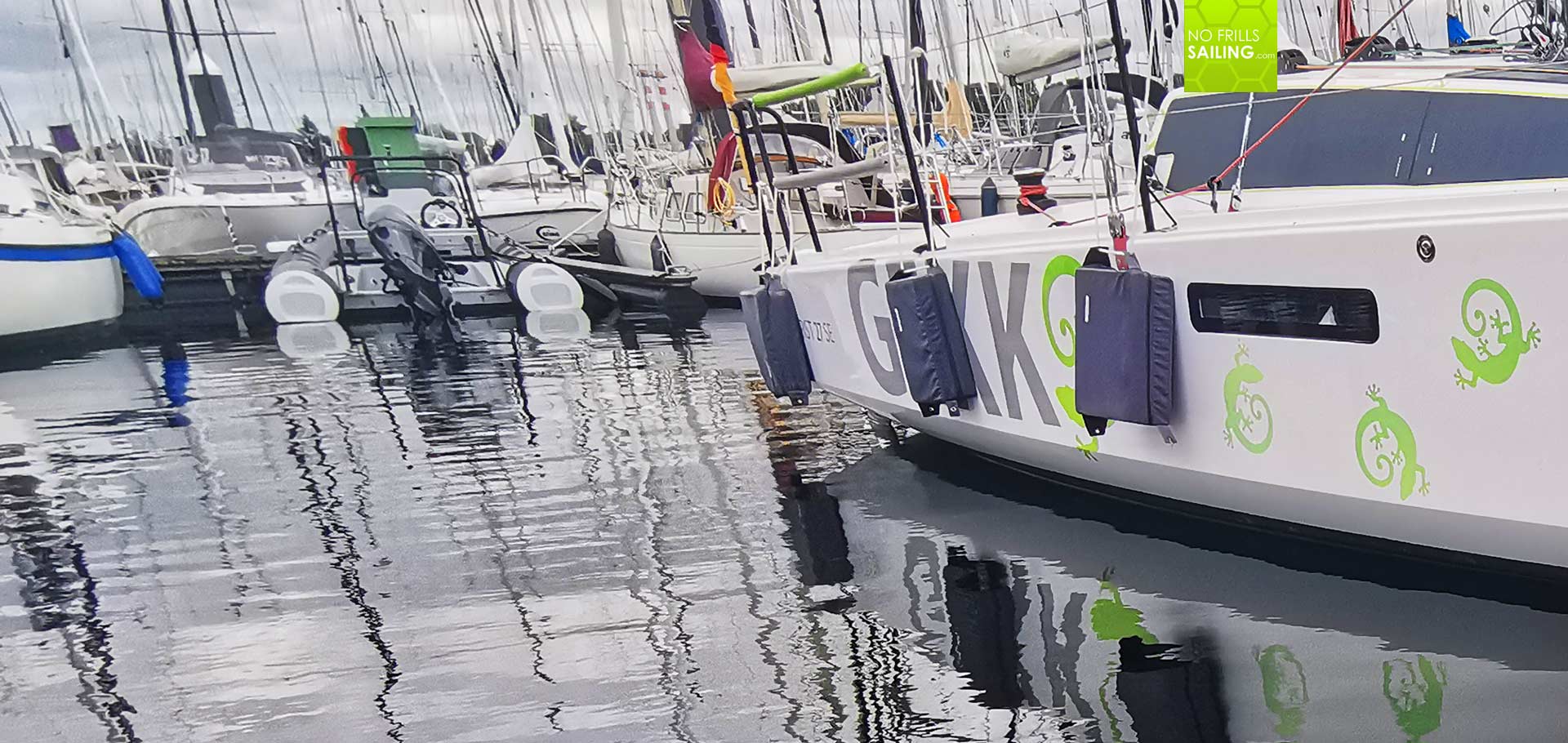 GEKKO hasn´t been sailing for weeks, sitting in her berth awaiting her captain to take her out again. So last weekend I already checked her sails and running rigging by having a short Sunday´s dash out into the marina. Cleaning the boat inside, emptying her from all unnecessary parts and giving her a nice Gelcoat polish since an army of ducks have misused her as an overnight stay. Now, what are we going to do?
Having a plan – is skipping a plan
Well, it seems like the sailor´s curse has been striking again: We´ve had quite some good wind conditions in the Western Baltic for weeks but checking weather forecast and to plan the route makes me feel a bit disappointed: Easterly winds, well, can´t call it a wind, a mere puff. A steady high pressure system right above the Baltic Sea … seems more like I am going to fight a calm.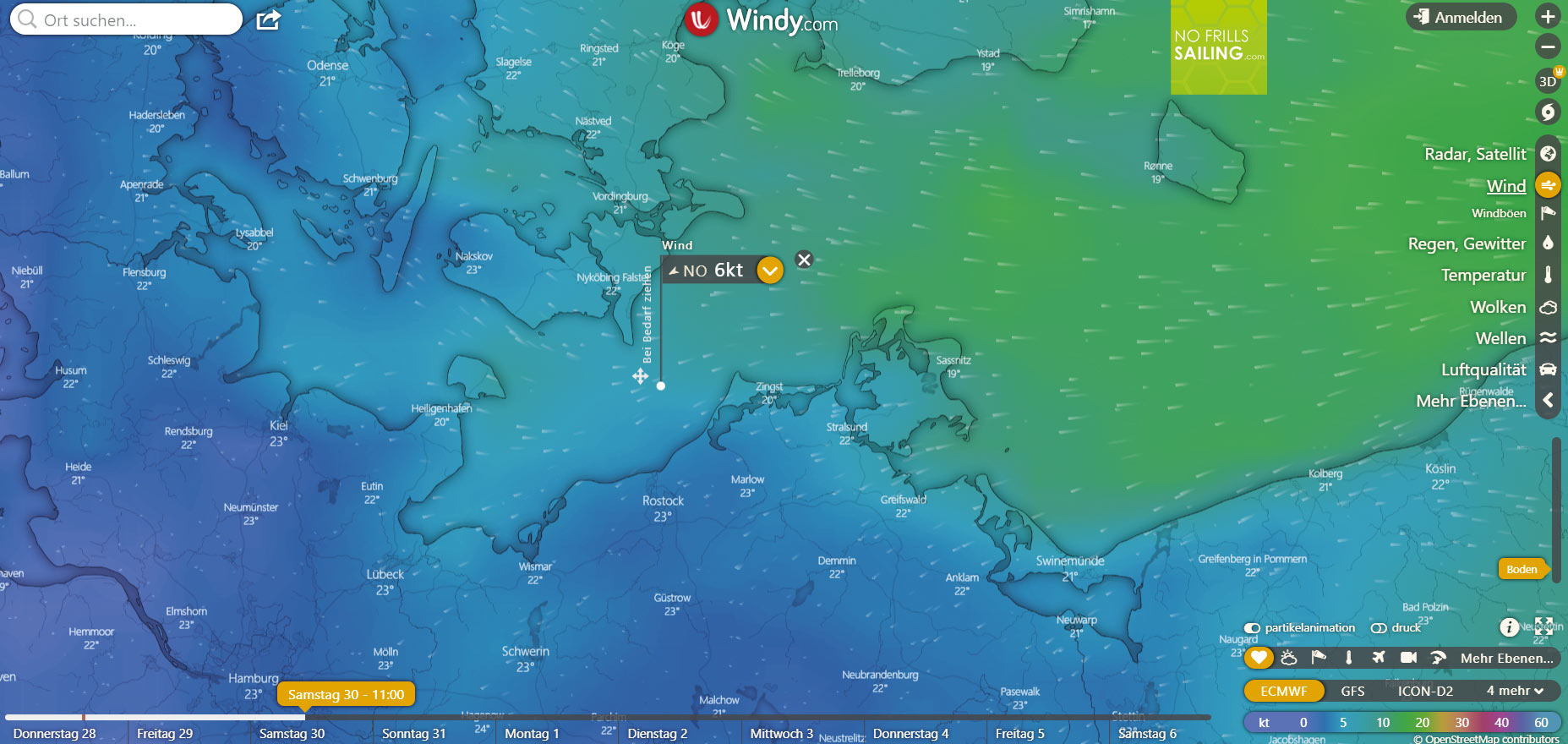 But, as every sailor I am partially a superstitious man and maybe Rasmus will have some mercy and send at least 1 0 knot breeze, which would be more than sufficient to push my light boat at a decent steady average through the water. Nevertheless, my plans are as such: After years of sailing the Eastern Baltic Sea with mainly South of Sweden and the Island of Bornholm as the destination, I will try to return to the Northern Baltic, which is Kattegat and Skagerrak.
The German Baltic coast is packed with nice marinas of which I have seen almost all. I know that there are many areas I haven´t been sailing to, especially around the Island of Ruegen or Darss. This is my Plan B if going up North will fail – my boat features a variable draft which makes her a perfect boat for entering shallow waters, discovering inlets and Island-leewards. We will see, for now, the route is set and the destinations are marked.
Setting the Highlights
First stretch will be a night-sail of some 90 miles to the lovely Danish marina of Klintholm which I did have the pleasure to be mooring at multiple times. After a short sleepover, we will enter the Öresund and pass between the Danish capital of Copenhagen and Swedish Malmö up North to find a berth in Helsingborg. I´ve checked to make a curtesy visit to Copenhagen, a City I love, but time-frame is short and we can go there later better by train or car. From Helsingborg another leg to Falkenberg and the last one to Gotheburg´s North where the skerries of the Northern archipelago begin.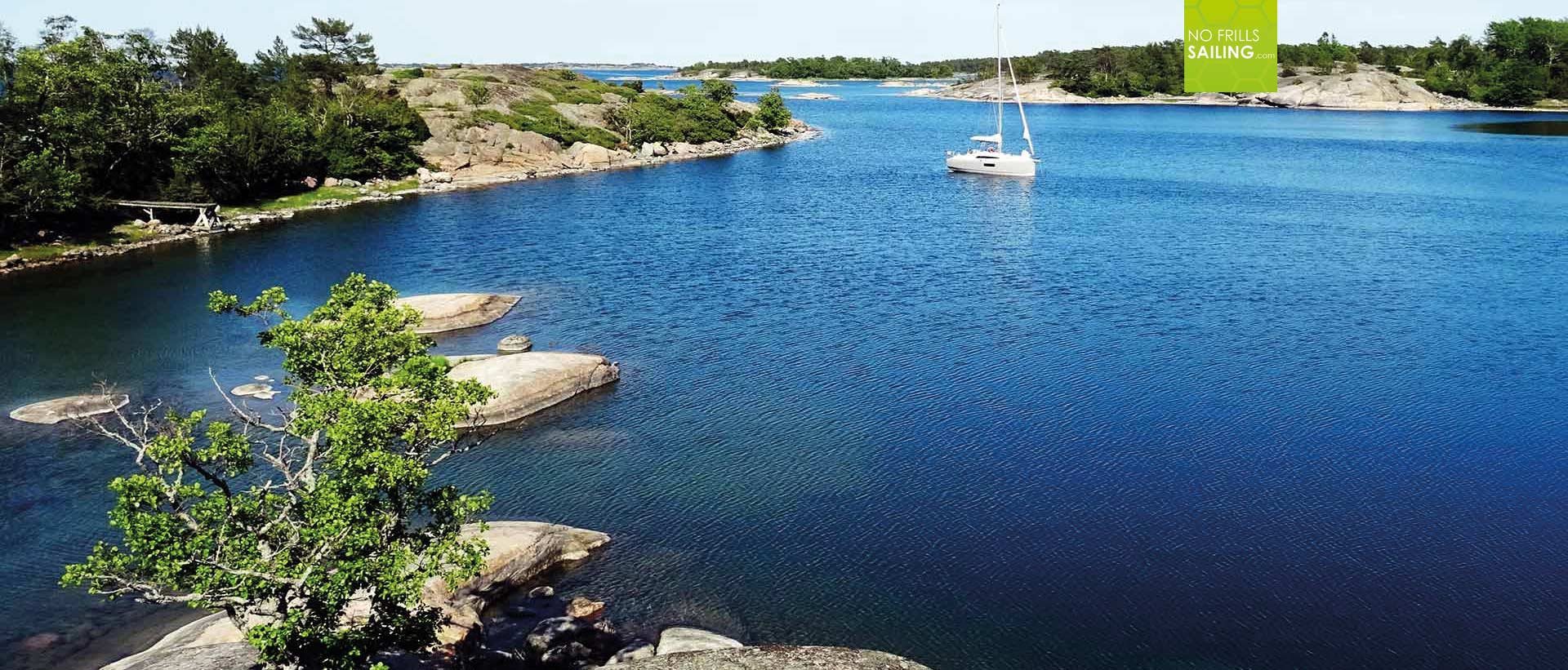 Since I have been in the archipelago of Stockholm 3 years ago I am in love with these. It´s an absolute highlight and breathtakingly beautiful. Although the Gothenburg-skerries tend to be bald, barren rocks, they certainly have a distinct character and beauty. I desperately want to be there and spend some nights there at anchor. For that, I´ve not only fitted my Ultra Marine anchor but also the steel pins to be sledged into the rocks for bringing out landlines.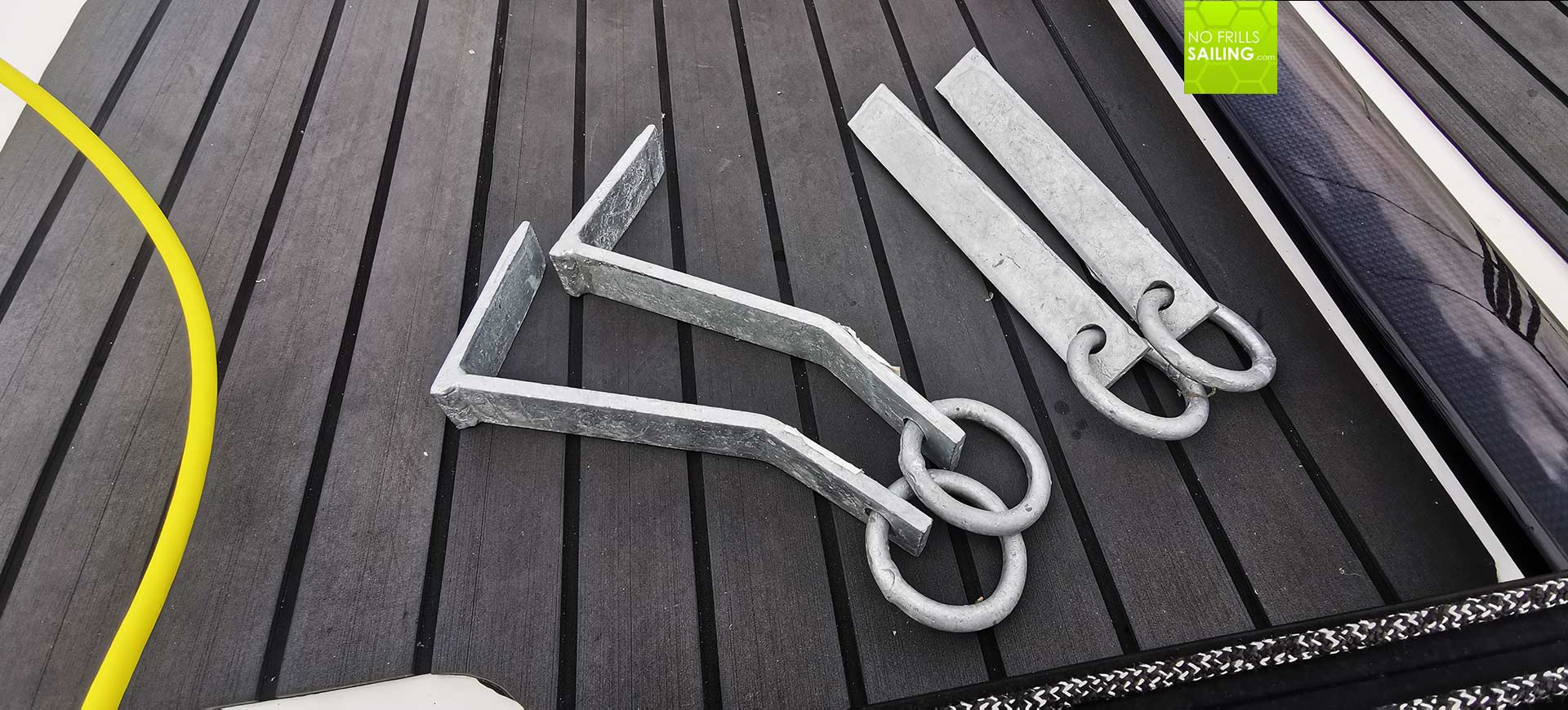 I really hope that we can make it this way up North: Thatswhy the daily mileage is set to 90 or even more miles per leg, all through the night, so that we can make it there fast and being able to spend more time in the skerry garden of Gothenburg, hopping from one island to another, from one lonely bay to the next. Now you understand why I am so anxious about the calm and the unfavorable forecast: Without wind, I won´t make it.
Shopping time!
Well, weather worries apart, I also re-stocked the boat and spent some money on upgrading her micro cruising comforts. When ordering the boat back then in late 2021 I made a mistake. Instead of ticking the box "compressor fridge" I apparently slipped with the mouse-cursor and ordered the item below. Now, GEKKO features a cockpit fresh water shower, an amenity I really have no use for. The fridge itself is an insulated box which I can get cold by using ice cubes, but I needed something better.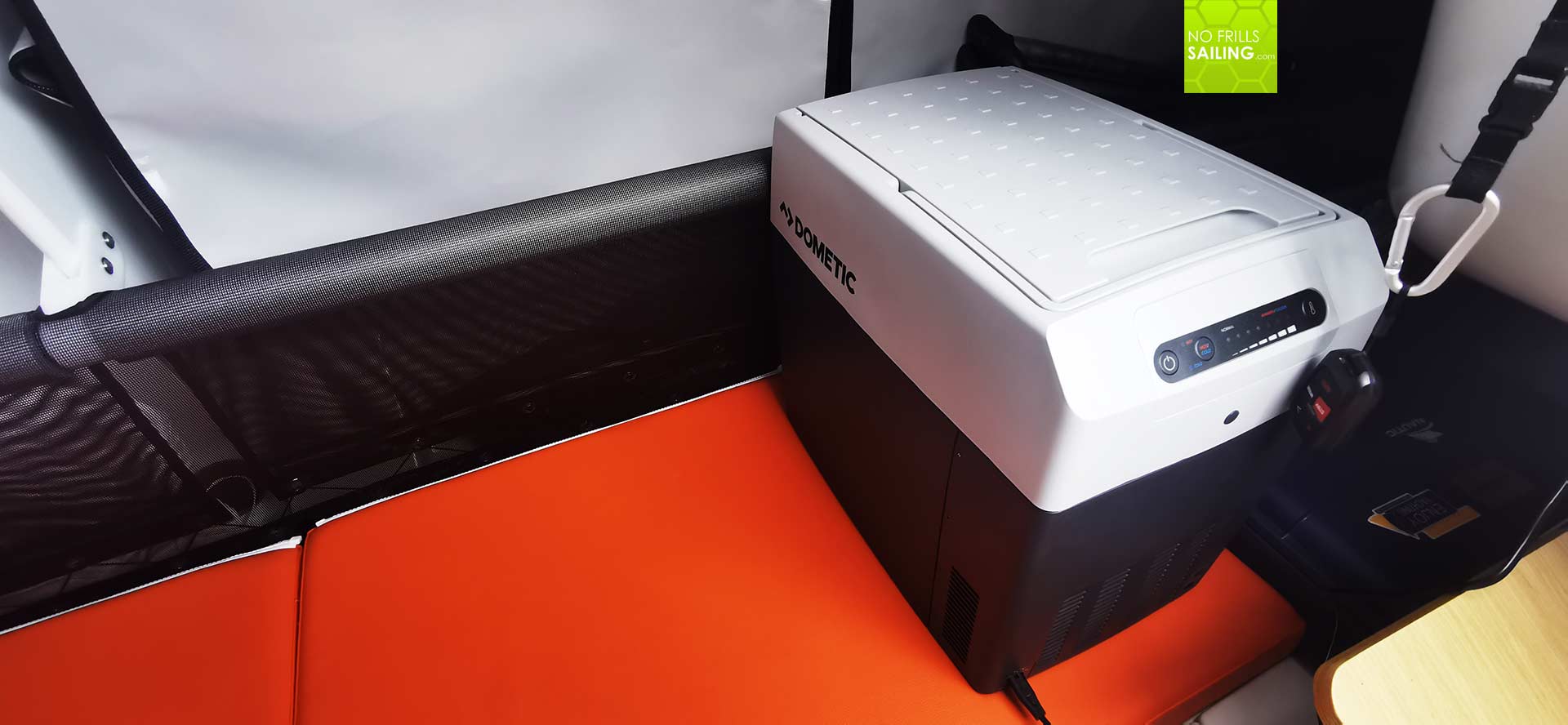 Thinking back to the days when I refitted OLIVIA, my King´s cruiser 33, I also had plans for the new galley. I threw out the old compressor fridge and bought a brand new Dometic thermo-electric cooler, the "Cool Freeze". The point was that this one is maintenance free, can cool down to below Zero as well and I could take it out and use it elsewhere, in my car, for example. Remembering this feat, I went to the shop and bought another Cool Freeze by Dometic, fitting 30 or so litres.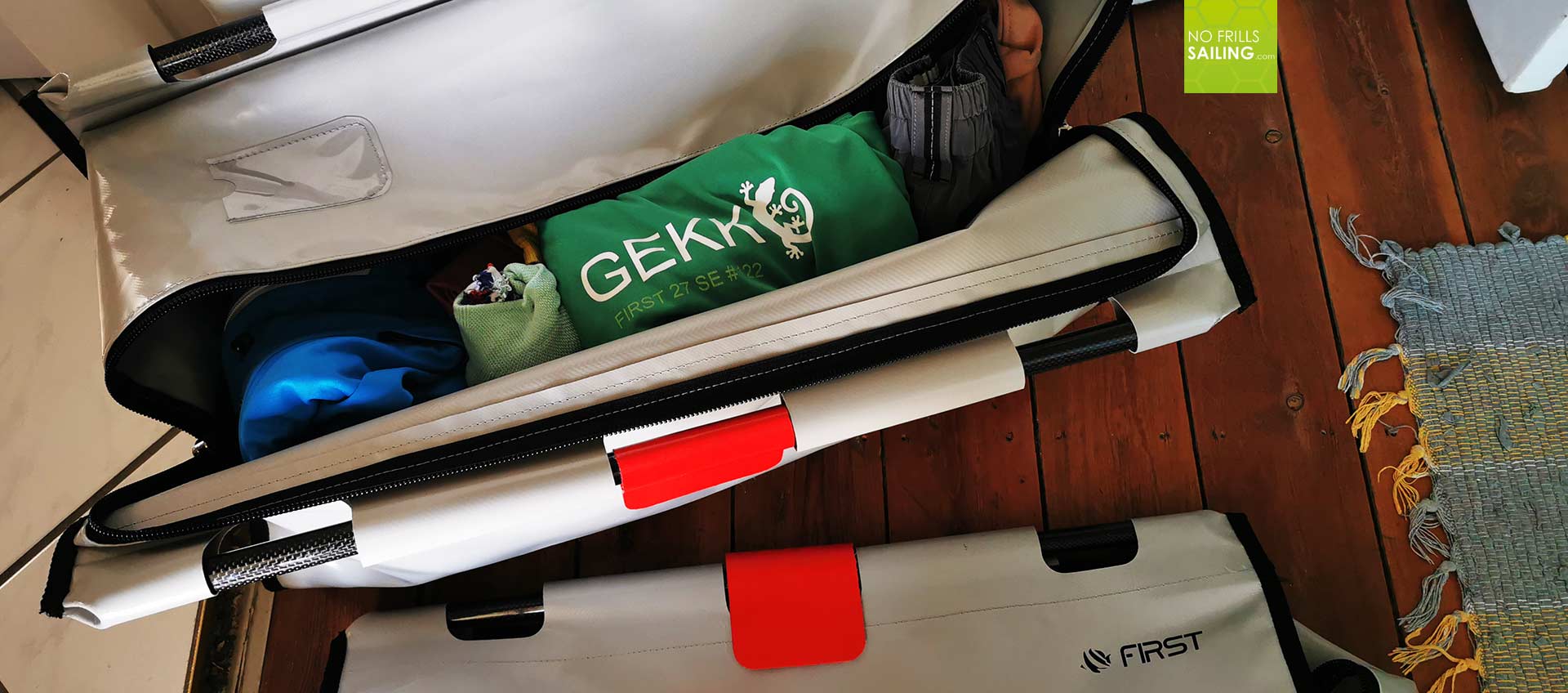 So I brought the first batch of cloting (in those ingenious FIRST crew bags!), provisions and drinks to the boat today, fresh food, meat (for the BBQ on a lonely small island in Sweden), veggies and fruit will be bought and stocked tomorrow. As my GEKKO does not have a proper galley, diet aboard won´t certainly be A-class, but I try to have at least one culinary highlight at hand per day, especially through the nights.
Being the Skipper
I will have to have these because this sailing trip will be a premiere too: My girlfriend´s first real sailing trip. She is not a dedicated sailor – although she loves the sea and boats – and she has no real experience, but she is well motivated and keen on seeing how boat life works out. And I want it to work out well for her. In this, having not too much wind is perfect and especially during the first days when we will sail through the night, which can be scary, I can use all the help I can get to keep her spirits high.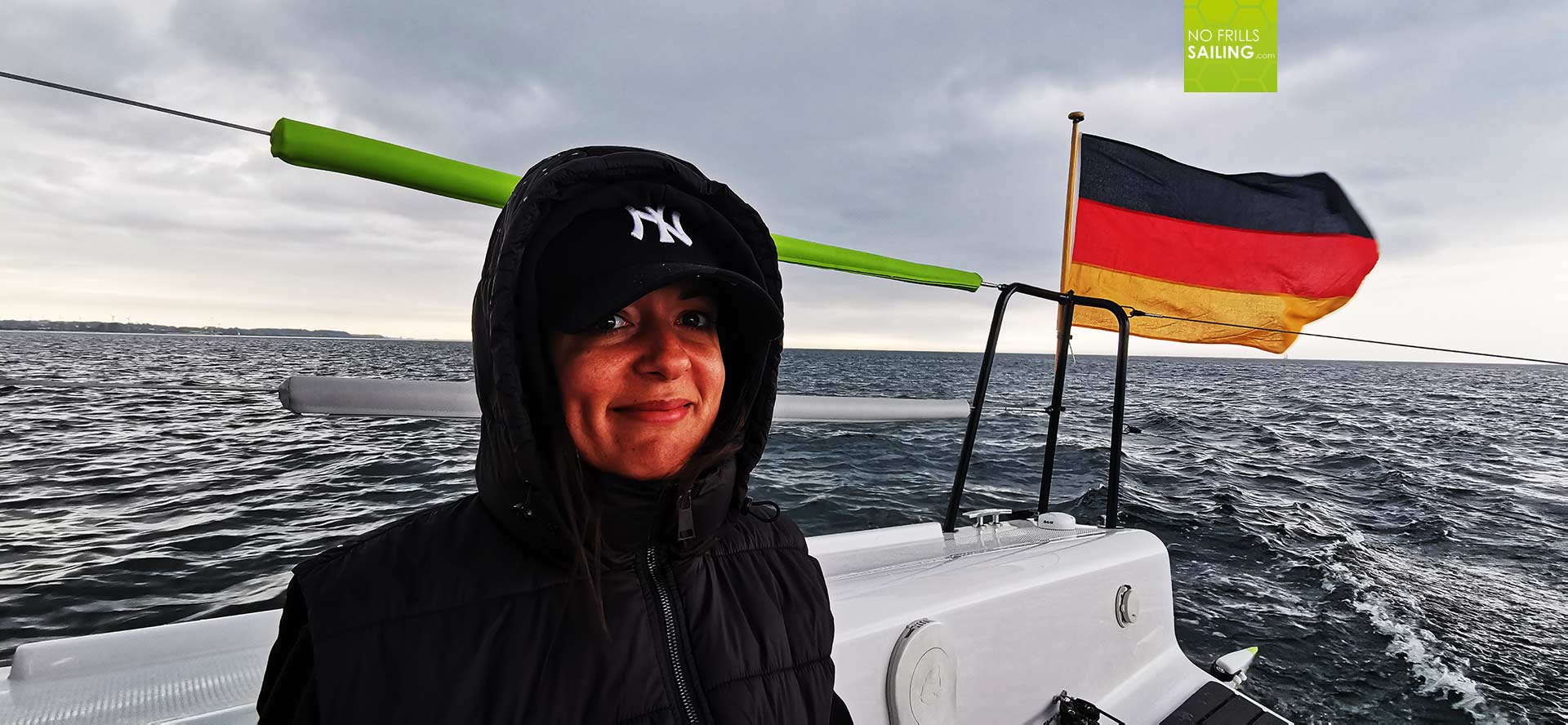 I am happy that she agreed to keep a log of her experiences through the trip and I can promise you right now one or two articles, a first-hand account of seriously being at sea for the first time: Maybe a good read for all of you guys who have partners new to the game. Okay, so now let´s get started: Having a plan is mostly skipping a plan, that´s sailing, and I know that maybe winds will change, but this is also why I love sailing.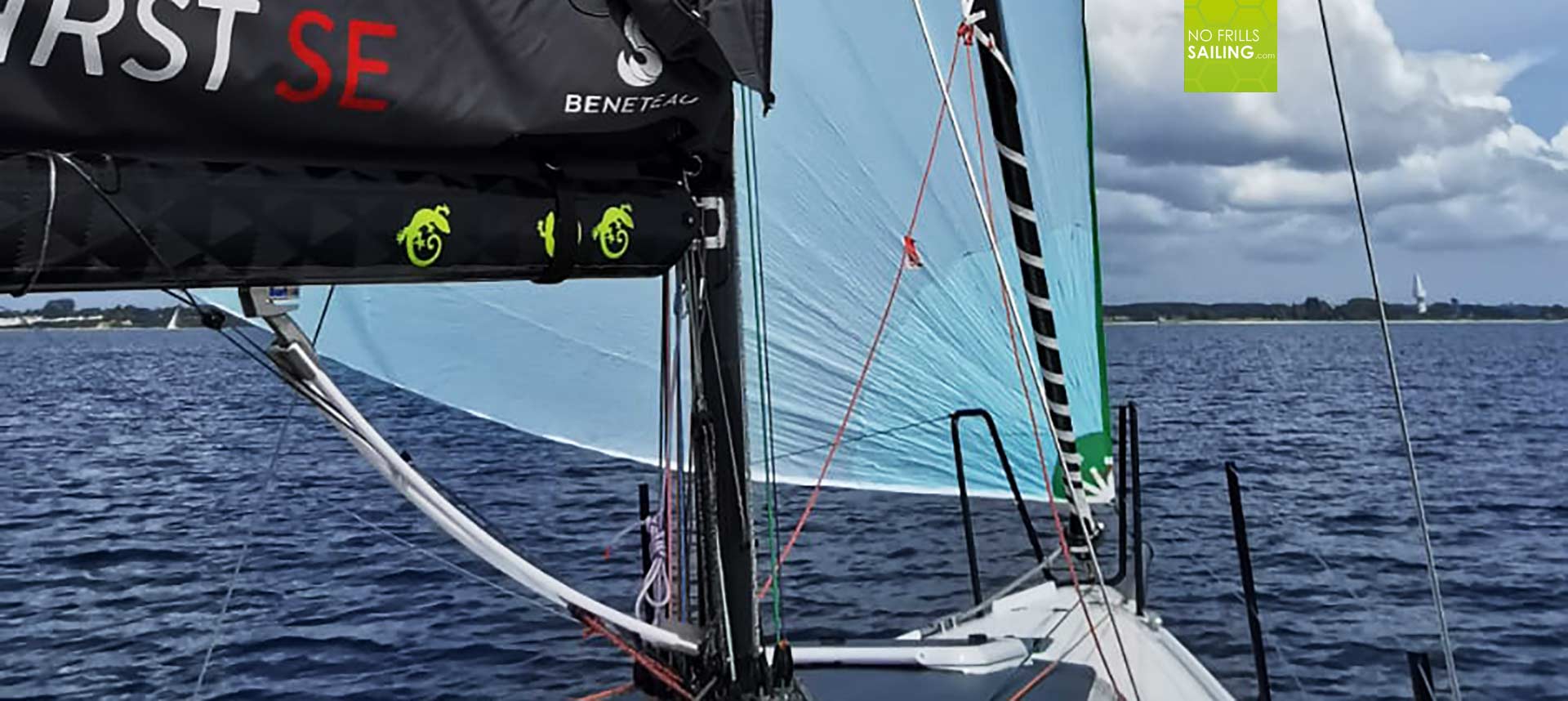 It´s not so much about the distance and route from A to B. It isn´t even about where this point B may be. It´s about the time we share with people we love, it´s about nature and how we perceive it. It´s about a stary sky at night, Dolphins playing with your bow and a grandiose sunset. I say Goodbye, fellows, I´m off for my yearly Baltic Sea adventure – be safe, have a great time and enjoy the moment, pals.
You might as well loke to read:
First time sailing GEKKO
A perfect Baltic summer sailing trip
Sailing to Samsö in a First 30