I was thrilled seeing a picture getting posted on the Alubat facebook channel lately. A rare sight: After the yard launched their new Ovni 400 and 450 the marketing efforts mostly went into their hard-chined cruising range. Cigales are very special boats which makes them seldom seen. You probably know that I am a huge fan of the Cigale with her "magic saloon" and especially after legendary yacht designer Marc Lombard re-designed that boat I fully fell for this fast lightweight cruiser. A trip to France would be no problem for me. But obviously, that´s a no-go in Corona-times so I had to go for another way.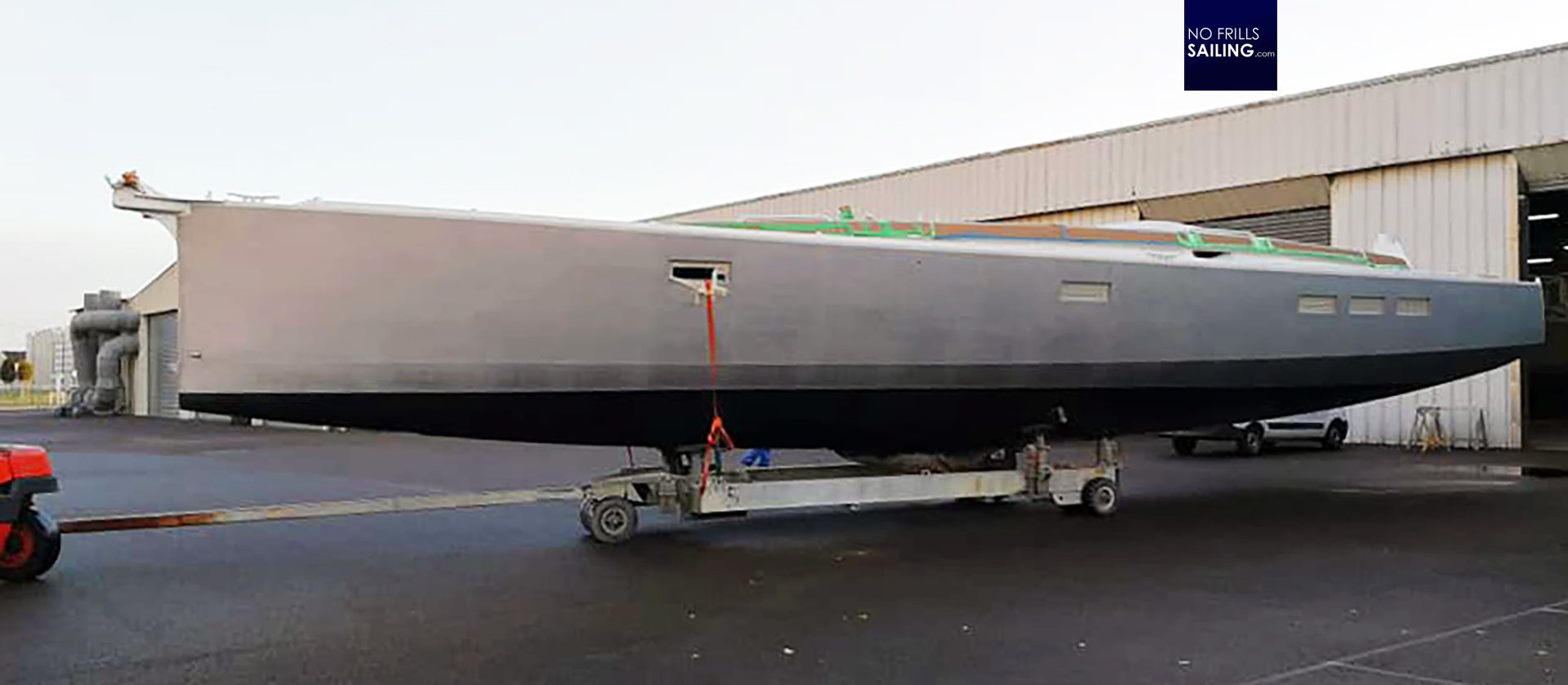 Happy me, the staff at Alubat is not only very friendly but also helpful: I arranged a remote-controlled shooting of the new Cigale 16 in the workshop and was even happy finding Alubat´s General Manager Monsieur Hakim Rahmoun for a chat online, ready to answer some questions. So, here we go – let´s go aboard the brand new Cigale 16 at Le Chateau d´Olonne near la Rochelle.
Talking to General Manager of Alubat, Hakim Rahmoun
NO FRILLS SAILING.com | Lars Reisberg: "Mr. Rahmoun, thanks for taking your time to answer some questions. I hope you don´t mind if I do not ask the obvious first and spare the Corona-topic for later. Let´s talk about the good things: I was thrilled to see you guys post a picture of a Cigale 16 in the workshop! How is the boat going?"
Hakim Rahmoun: "Hi Lars, good to have you back. And thanks for asking, the boat is going well! After finishing the metal work some weeks ago we are now taking care of the interior fitting and assembly. She as well received her paintjob. So the project is well in time."
NO FRILLS SAILING.com: "The owner must be proud and full of eagerness to see his boat getting finished …?"
Hakim Rahmoun: "To be honest, the boat isn´t sold yet. We felt the need to build another new Cigale as a showcase, if you name it that way. So frankly, we will present the finished yacht being finished so nicely that looking for an owner won´t be a problem. Seriously, you see, this kind of boat is aimed at a fairly small circle of possible owners. That´s because of the budget needed – she is not easily affordable by everybody – and she needs experienced sailors. In any case, this wonderful yacht is still available for purchase and ready for any oceanic sailing project starting in 2021."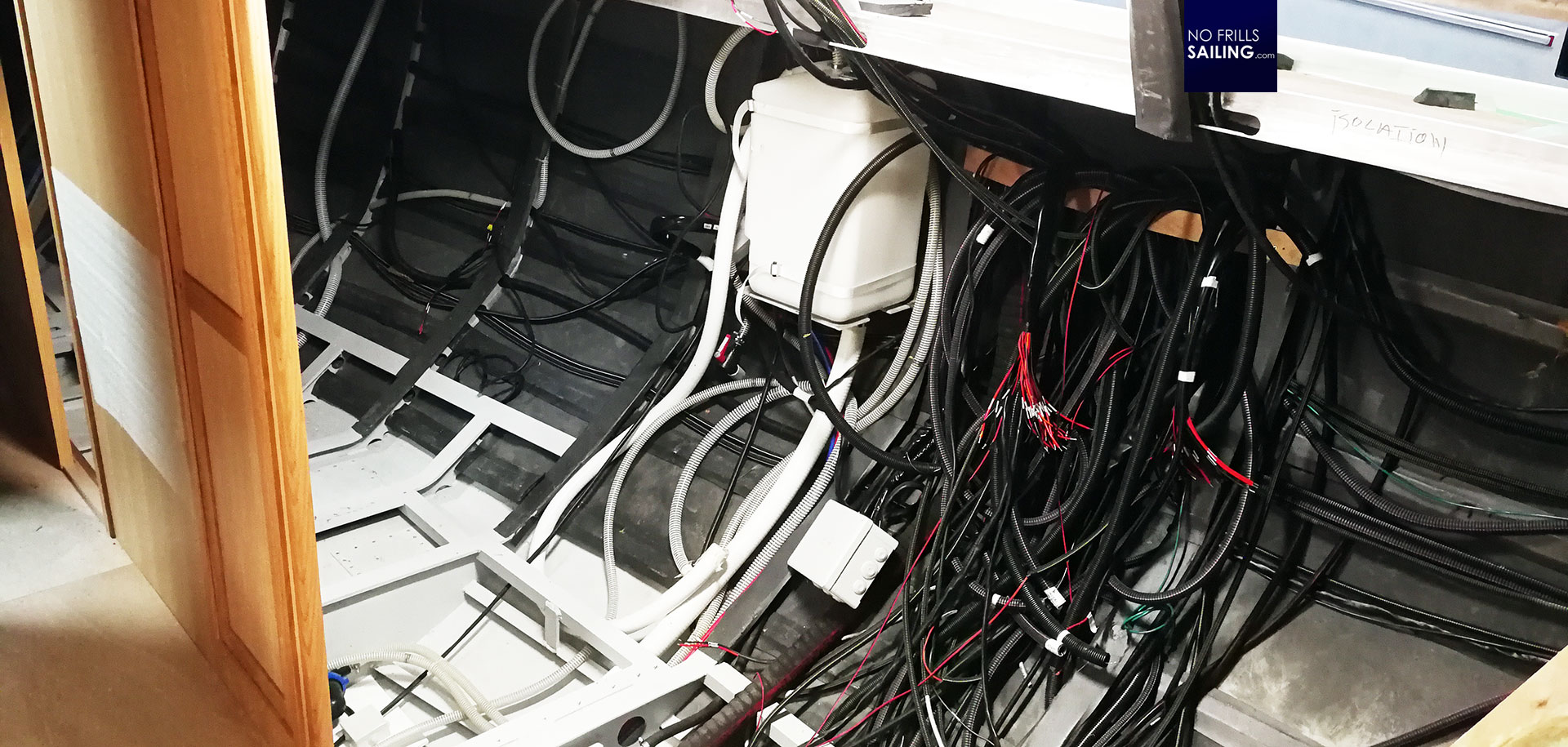 NO FRILLS SAILING.com: "You probably know that I am a huge fan of both the classy Finot-designed Cigale and the new interpretation by Monsieur Lombard: What would you say is the ratio between Ovnis and Cigales sold by Alubat?"
Hakim Rahmoun: "The ratio is approximately one Cigale for ten Ovnis. As I mentioned, the Cigale is a very special yacht for very special yachtsmen."
NO FRILLS SAILING.com: "Which makes me wonder that so few order this boat. I mean, the "magic saloon" at least to me is so tempting and so unique. The Cigale even with a classic layout with a centered saloon and two aft cabins is a true fast cruiser. I would say that normally people must form queues to get one …?
Hakim Rahmoun: "Well, I agree. (laughs) The original concept from Jean Marie Finot has been modernized by Marc Lombard. The interior of the boat is separated according to the use. There is a "day area" dedicated to the living space with this exceptional saloon offering a friendly atmosphere, and a "night area" situated in the forward half part of the boat, where it is quiet. The new Cigale is very attractive and exclusively adapted to experienced sailors looking for performance. But honestly, she is also expensive. In this, she is indeed a part of a niche market and her program is elitist, I would say."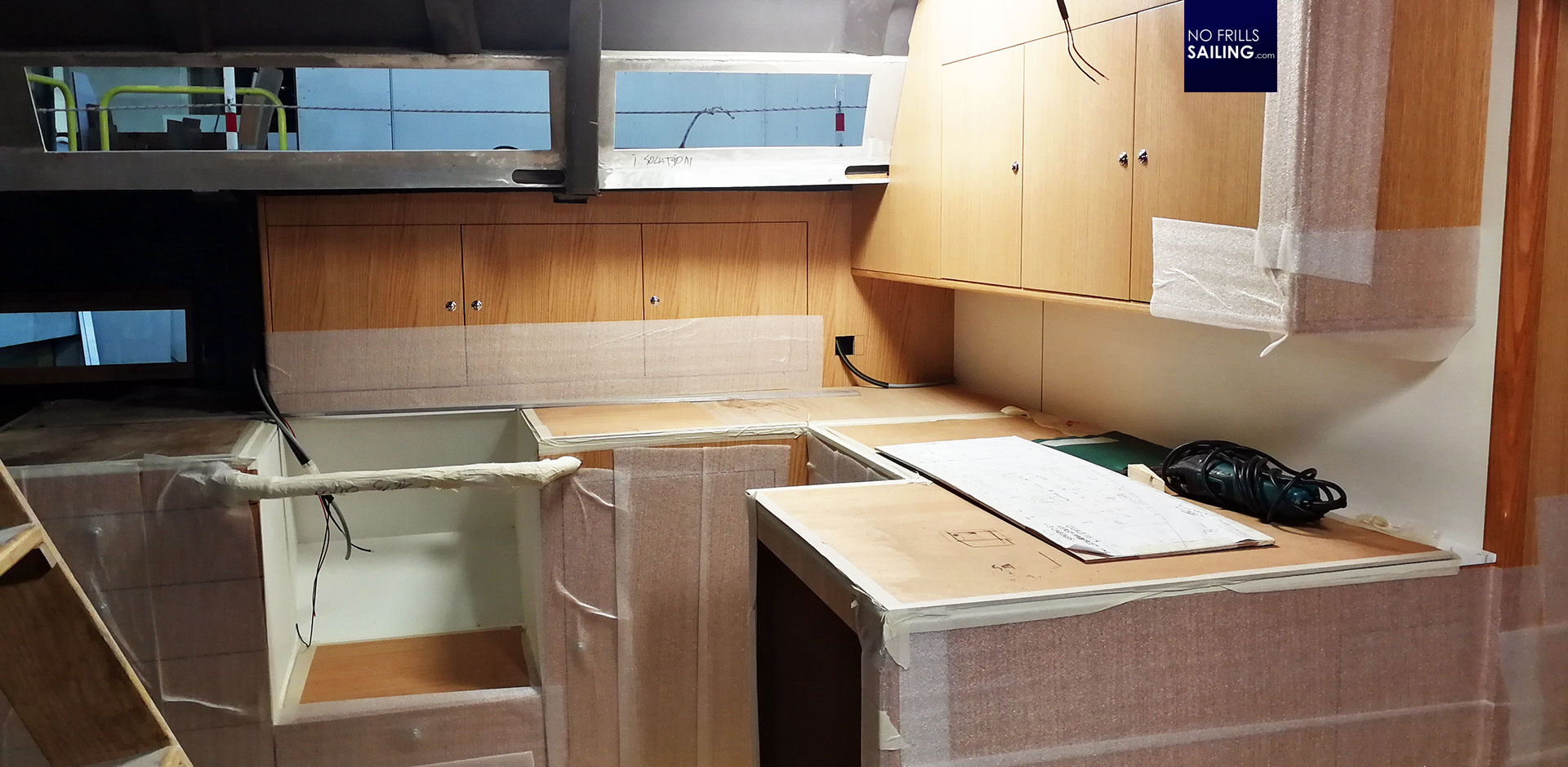 NO FRILLS SAILING.com: "What would you say is the main difference between an Ovni-sailor and somebody going for the Cigale?"
Hakim Rahmoun: "Let´s look at the boats first: Even if they are both 100 per cent aluminium, their programs are very different. The program of the Ovni is more global. She comes with a lifting keel which makes you reach different areas and even ground the boat safely. Those yachts are very habitable boats. An Ovni comes at affordable rates and I would say she can be adapted to all sailing experiences by their owners. In comparison to the Cigale, which are big oceanic cruising yachts. These boats are optimized for peak-performance. So you can imagine, people going for either of them yacht concepts are different in many ways."
NO FRILLS SAILING.com: "You certainly are aware of the "Cigale-style" spin-off called Gulliver 57 – are there any plans to offer the Alubat-Cigale with variable draft any time soon?"
Hakim Rahmoun: "Yes of course I know these boats! Regarding variable draft for Alubat-built-Cigale: Yes, Marc Lombard has designed our boats to be able to order them in a lifting keel version. Regarding the boat you are showing here, this Cigale 16 is a fixed fin keel version but it is absolutely possible to order a Cigale with a variable draft."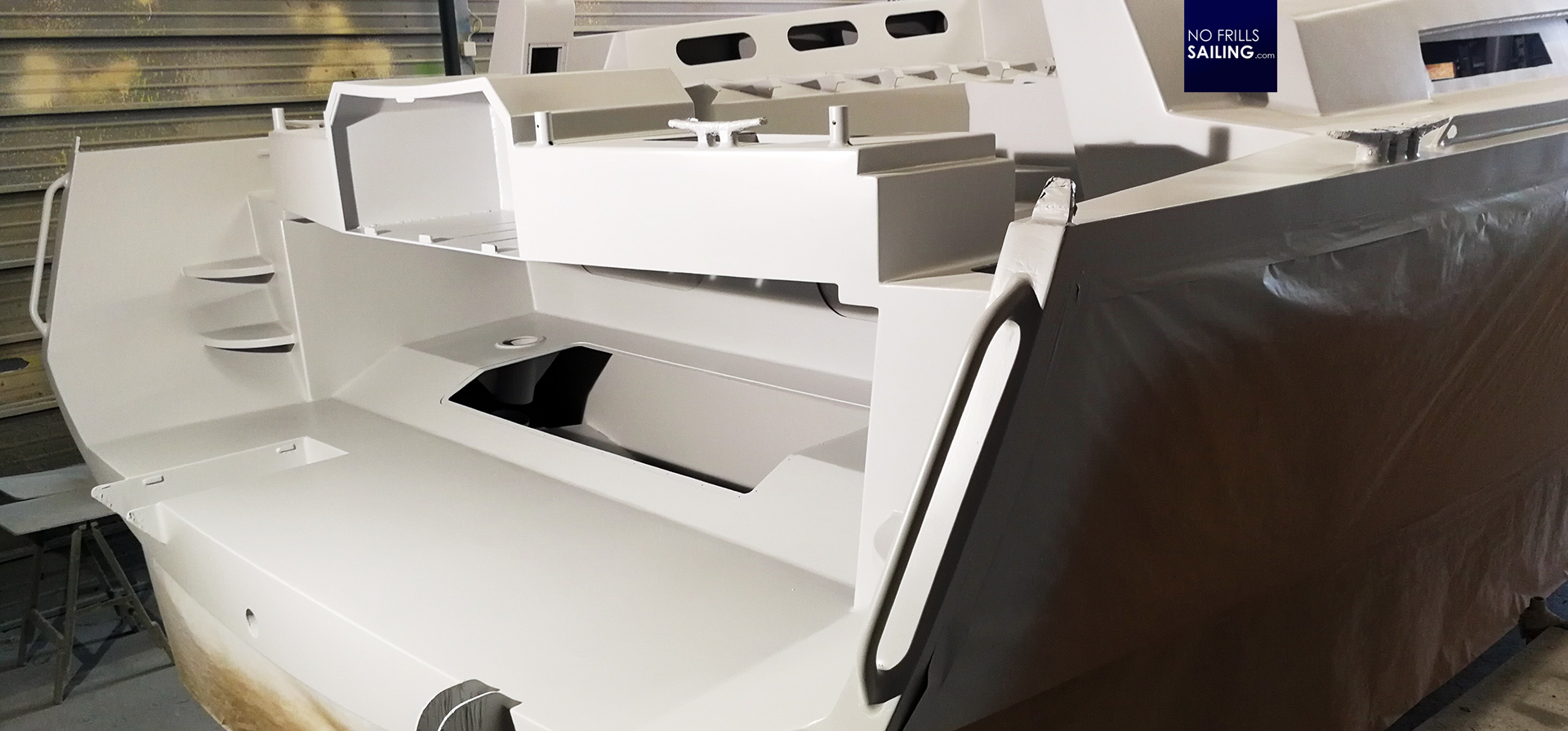 NO FRILLS SAILING.com: "When will this boat be finished and where will she go?"
Hakim Rahmoun: "Our plan is to have her finished for next summer, mid 2021. It also depends of course on the final customer and if the owner wishes to go for changes or surplus equipment. We would like to see the boat in the water of course as soon as possible, with an ideal program like to participation in the ARC, ARC+ or World ARC for example. Would be a pleasure to find an owner and a dedicated crew to show what these yachts are capable of."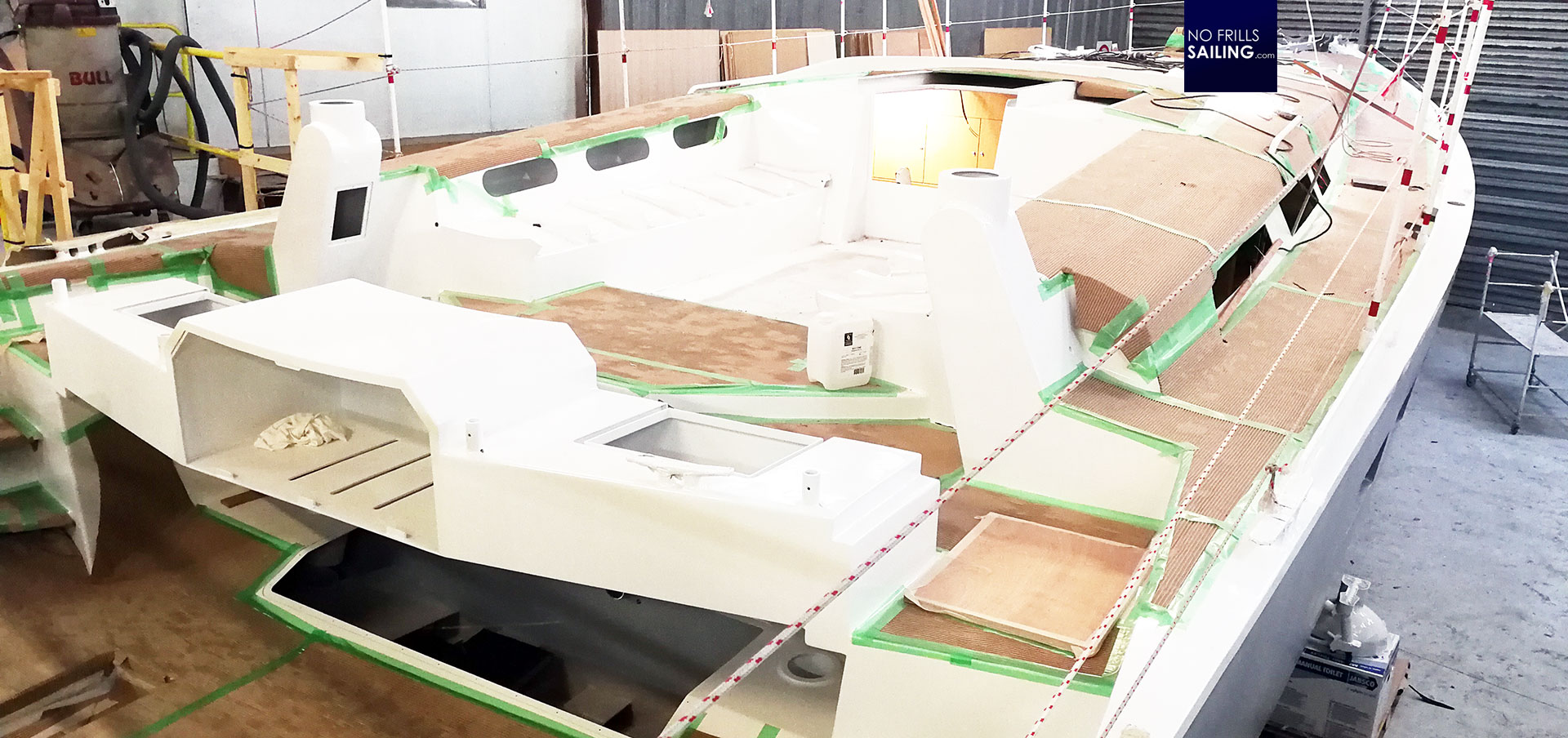 NO FRILLS SAILING.com: "Let´s now talk about the big topic that has changed our live. Corona has hit (and still is hitting) the world´s economy hard. How is Alubat doing in the crisis? Are you experiencing a set-back by the cancellation of all boat shows this year – and what is Alubat doing to ensure a constant influx of orders?"
NO FRILLS SAILING.com: "Well, Lars, overall the shipyard is doing well. After the first lockdown we nevertheless have been able to acquire several orders. Customers from all over the world, by the way, including Germany, Brazil, Australia, France of course, Switzerland, England or Italy. We did and do remain very active. Our marketing focus is now especially on activities in the internet and of course we do keep constant contact with the owners and prospects. As soon as it will be allowed again we look forward to welcoming visitors and customers here in our shipyard again. Our doors are open. During this period, it's very important to be available and flexible. I must say that our representatives in the different countries are also working very hard. Corona is an obstacle, of course it is. But not a big one – you see, usually, when people are serious about their projects, if they really wish to realise their dreams or the project of their life, they will succeed in doing so. We as the yard do everything to make sure they can cast off in their dream boats."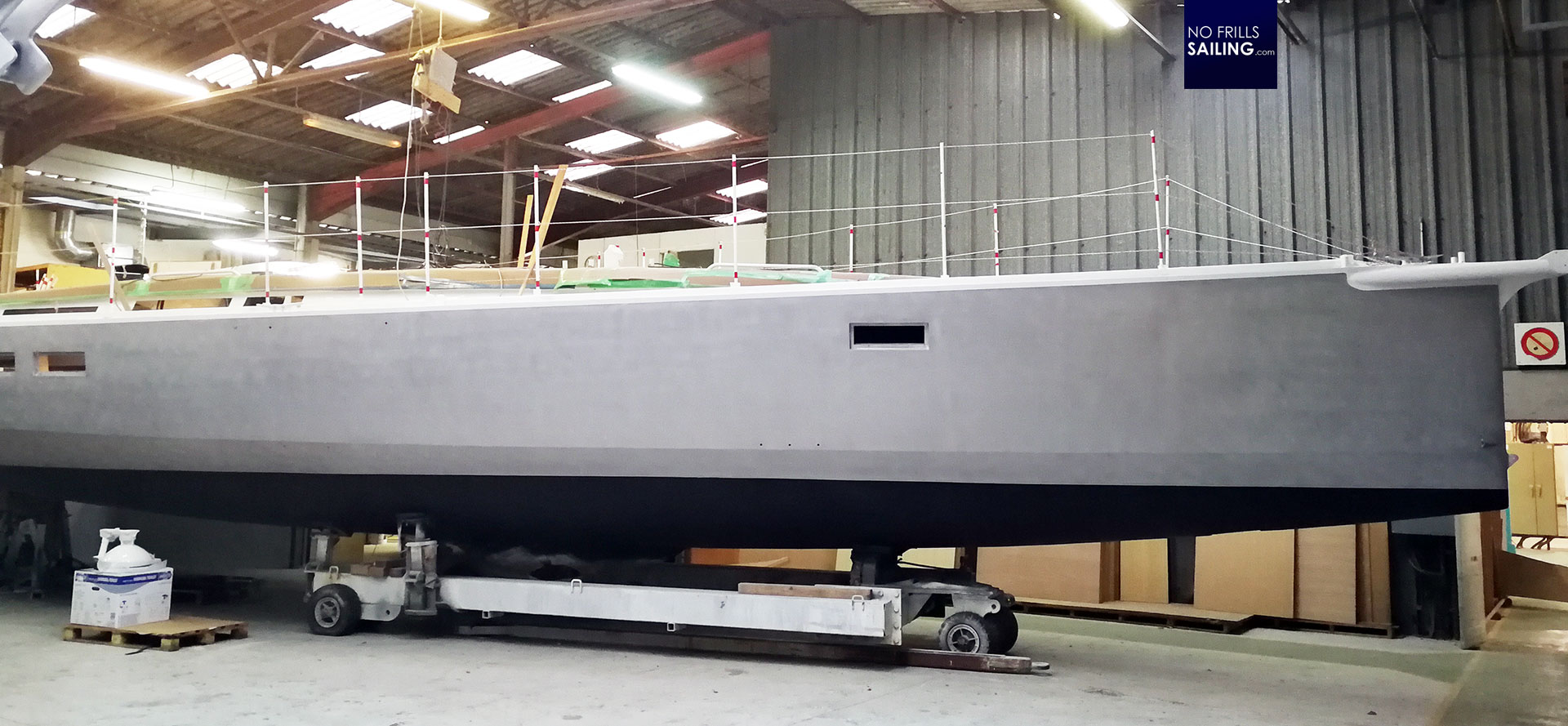 Mr. Rahmoun, thanks so much for taking your time to give a short intimate insight into the proceedings at Alubat, thanks Cecilia for running around and taking pictures for me. Much appreciated! It´s such a pleasure to see the Cigale being build. I look so much forward to see you guys in person again – hopefully in spring/summer when this wonderful boat will near completion. Stay healthy and strong!
You may also be interested to read these articles:
The magic saloon of Jean Marie Finot´s original Alubat Cigale 14
Talking to Marc Lombard on the new Cigale
At the Alubat yard