As my customers will arrive at 10 a.m., I decided to be at our meeting point at 9.30. And as my customers are Germans – traditionally overly punctual – I even left my little holiday flat a quarter of an hour earlier. Meeting my customers at the Beneteau pontoon of Marina Ginesta (not far from Barcelona) to have a sea trial in their favorite boat of choice, is part of my normal job as a boat dealer. Walking along the shore, enjoying 20 degrees Celsius (just arrived yesterday from a chilling 5 degrees rainy autumn Hamburg), I contemplate, take a deep breath and think to myself: "I am truly blessed!"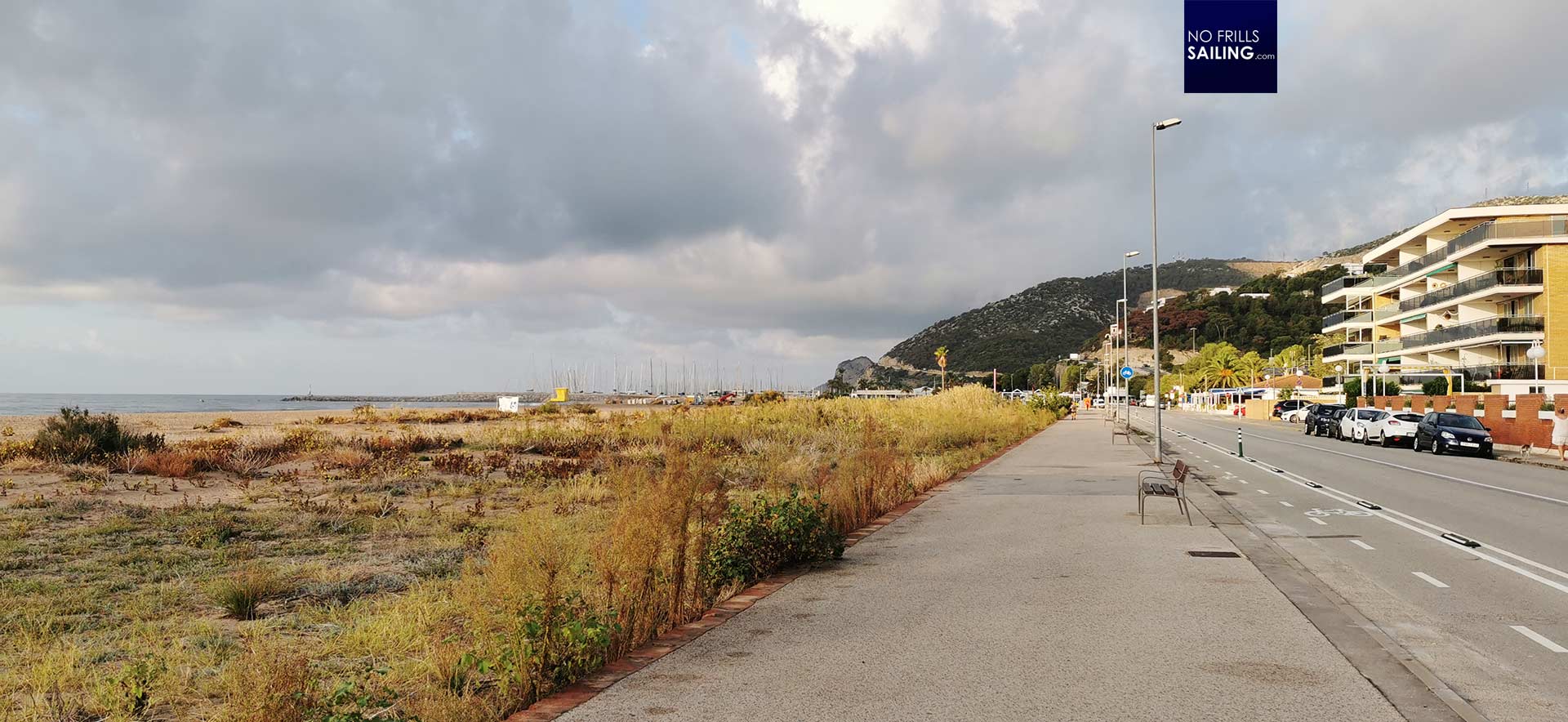 I am truly blessed indeed, because I happen to walk along this waterfront and kind of feel "at home" here in Castelldefels, Spain. The month before, I walked to a marina at the Cote d´Azur, greeting the guys like old friends. The month before that one I sailed on a catamaran in La Grande Motte, walking along the shore after having breakfast as well. I am blessed because I feel at home in so many different places: From the wild-romantic Atlantic Ocean in the West to the crystal clear waters of the Aegean Sea in the East, from the breathtaking beauty of the Stockholm Archipelago in the North to the burning hot Sun of the South. I truly am!
Turning a hobby into profession
While I walk to Port Ginesta, a 3 kilometers stroll, I think about all the great things which come with my job as a boat dealer. I "have" to travel so frequently that at one occasion, when I went to bed back home in Germany, one of my kids said that the bed-linen in my sleeping room had been there for half a year now: Not that I am a dirty guy, but I literally sleep so seldom in my own bed, that there is no need to change them in a normal frequency. In this, it´s not just the fact that I have to travel so often, but also, the destinations I have to travel to: This is where others pay to have their vacation.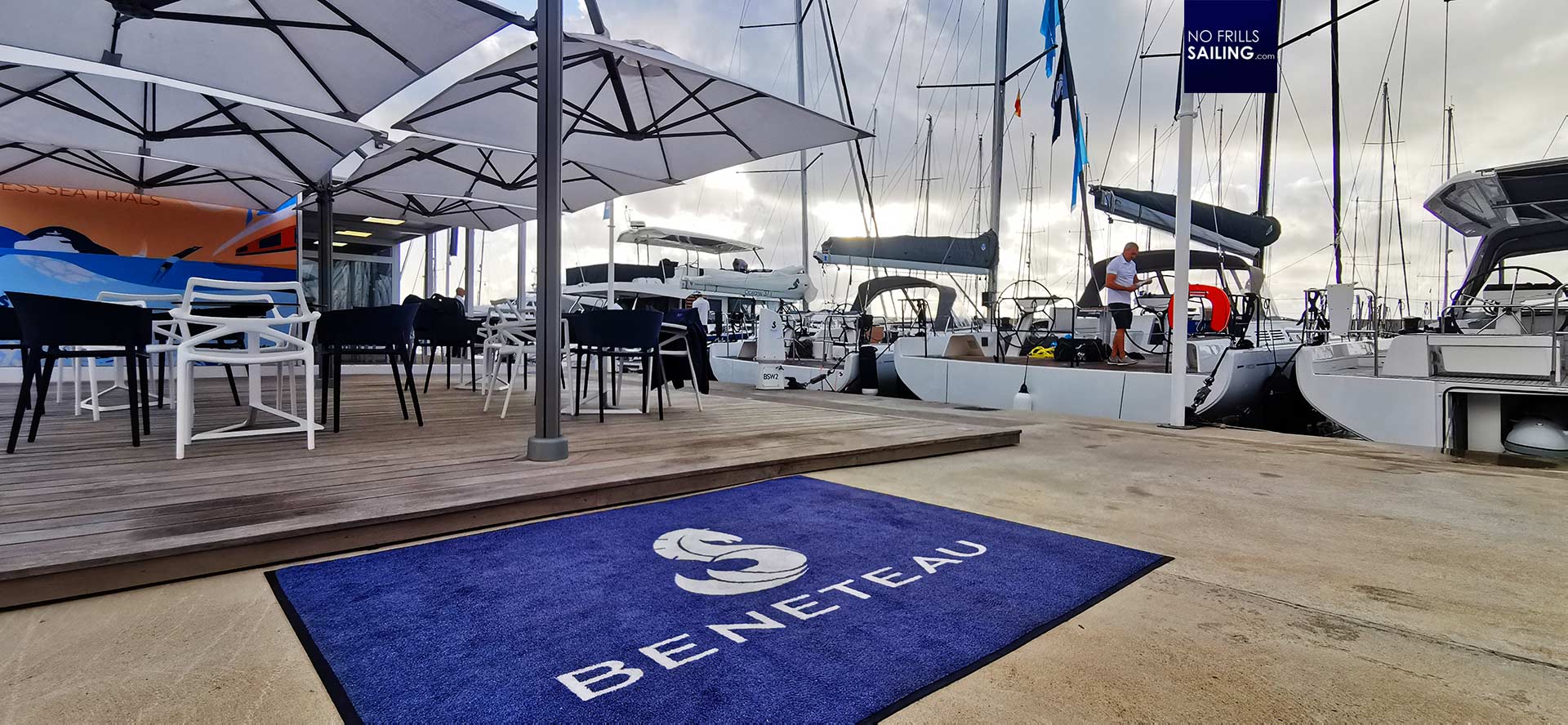 Of course, buying a boat and – like in this actual case – trying out a boat under sail, is a luxury thing (no matter the size of the boat). And as such, the locations where a sea trial is possible should be special too. Working with high class brands and market leaders like the Beneteau Group ensures that I find myself in perfect places to present the yachts, to welcome guests to boat shows or even do our hand over after a boat is purchased. Turning a mere hobby into my profession roughly eight years ago was indeed the best decision of my life.
Accomplishment, success and satisfaction
Why is that so? Because it is much, much more of course than just the travel activities, nice hotel rooms and Air B´n´Bs or getting so sail so many great yachts. It´s the job itself: I am literally getting paid for having to talk about sailing all day long! Can you imagine? Sailing is the single most coolest thing I can imagine myself doing – and so I am spending 8, 9 or 10 days a day communicating with so many interesting people, talking about boats, sailing and their projects. I am a "dream enabler", not just plainly selling a boat, that would be too easy. I am trying to figuring out what their projects are, what their capabilities are and which boat in which configuration might suit best.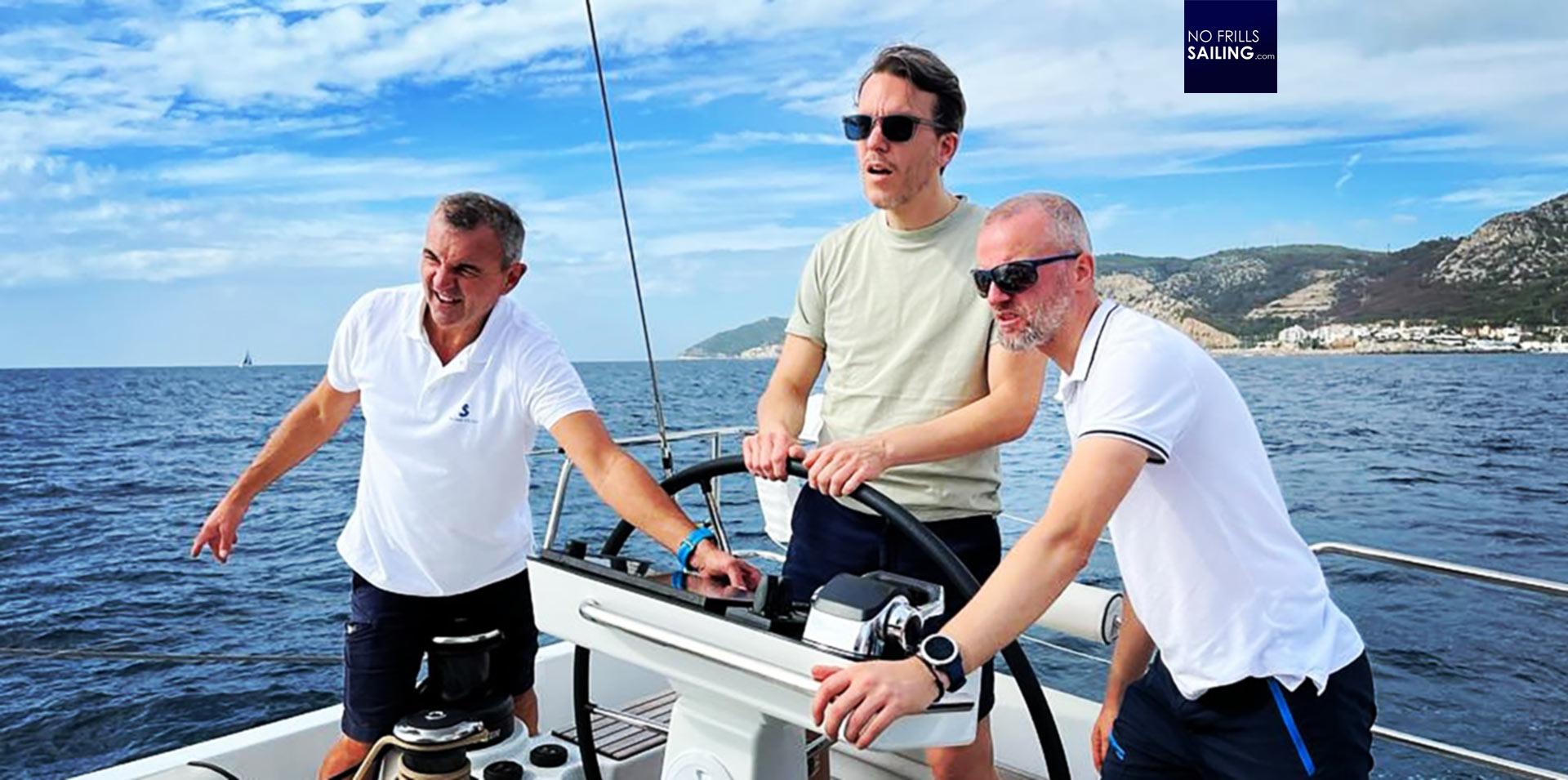 The satisfaction is indescribable, when a potential buyer, a "lead", over time starts to let me into his dreams, his projects and his life. When a simple business relationship turns to mutual trust and finally a form of "friendship" develops. So many owners who purchased their yachts over me became much more than just clients, still, after years, a feeling of trust, gratitude and pride is apparent – on both sides. Now, isn´t that the highest reward you could ask for in a job? Those are the thoughts going around in my head as I walk down the waterfront towards Ginesta, meeting another "prospect" and "potential buyer", having a great together on the yacht, beginning yet another one of those exciting voyages every "lead" is about to embark to his new boat.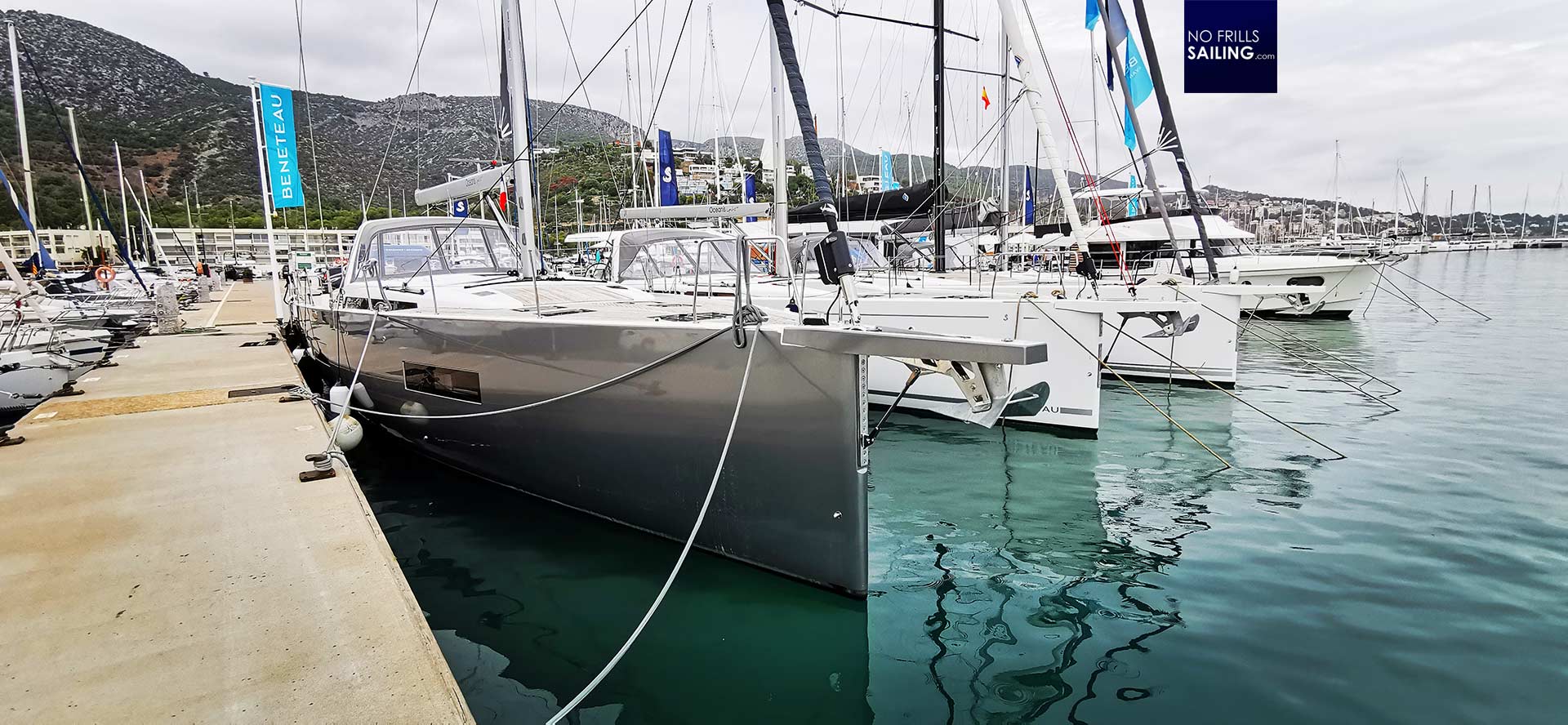 I am truly blessed working with yachts of all kinds and sizes, working in all over Europe meeting so many great people in my business and – every day anew – getting to know people who rely on my expertise, my knowledge and my professionalism, earning their trust to not only hand over the big-time budgets needed to fund their yachting-projects but also their often life-long dreams. What more could I possibly ask for?
Related articles:
Ebb and flow of the boating industry
Hooray to Slovenia!