It´s one of the sad things that comes with Covid-19 that so many great news from the boating sector seem to simply perish within the cacophony of ever tumbling crisis-news, death-tolls and more or less useful statements by the politicians. One of these neglected news was the launch of Beneteau´s new 40-footer of the Oceanis-series. This new cruiser yacht continues the renewal of the whole Oceanis-fleet started by Gianguido Girotti 3 years ago with the launch of the all-new Oceanis 51.1 which not only came with an aggressive, modern new design but also with the revolutionary forward chines. After the Oceanis 46.1 and the small-giant Oceanis 30.1 the new 40.1 is substituting the old (and very successful) Oceanis 41.1. I knew about the coming of this boat long before it was official but for obvious reasons couldn´t talk about it – but now it´s out and here we go.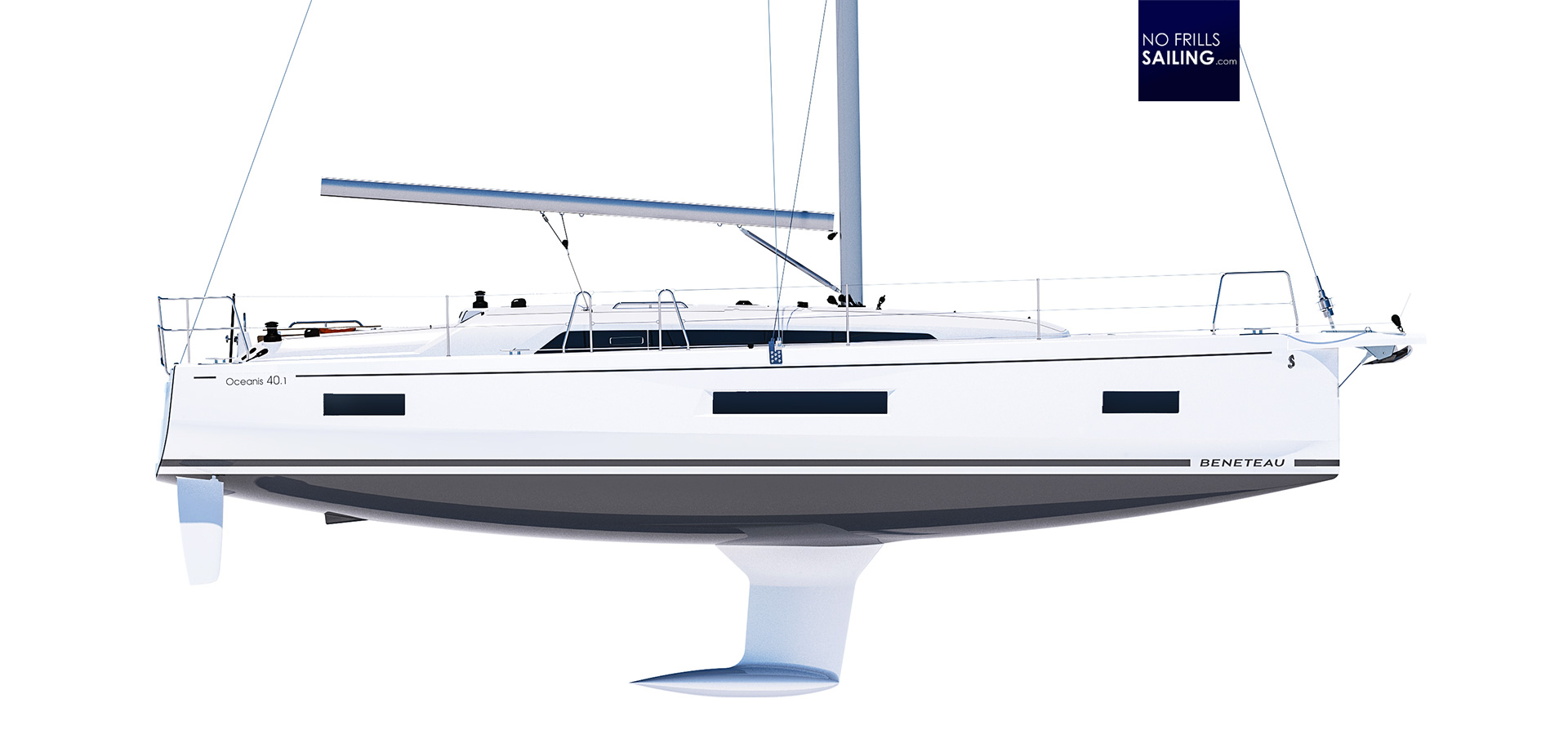 I must admit that I tried to lure yacht designer Marc Lombard into confessing something about the new boat when I interviewed him last time but he also sticked to the non-disclosure agreement and so we´ve had a more general discussion on cruiser design around 40 feet, which in the light of his work in designing the Oceanis 40.1 is even more interesting: You might read that interview first by clicking here. In the meantime, I was able to secure some statements by Beneteau´s product manager Luca Ardizio which I happily share in this article.
Talking to Beneteau Product Manager Luca Ardizio
I used my time working from home to send Luca a set of questions to squeeze out a bit more about this interesting new boat by world market leader.
Lars Reisberg | NO FRILLS SAILING.com: "Luca, the Oceanis 41.1 was one of the best sellers of the yard: When was the decision made to conceive a new boat and when did the prototype finally hit the water?"
Luca Ardizio: "Work began 2 years ago after the great success of the then already renewed Oceanis 51.1, 46.1 and 30.1. Shortly before the virus hit we´ve had hull #1 in the water – so without Corona we would have all enjoyed sailing this new yacht already."
NFS.com: "The range between 38 and 40 feet is considered to form the bread-and-butter-segment by the yards. Is that right? Which significance does this size or range for Beneteau in particular?"
Luca Ardizio: "I would rather say that the yachts in size 40 to 45 feet are the most important products for Beneteau. This is of course driven by the sales to charter fleets in which our Oceanis 46.1 is a major success but I am sure that the new 40.1 will be another success and a worthy replacement of the 41.1."
NFS.com: "I am wondering about the fact that the yard works with so many yacht designers like Berret-Racoupeau, last with Finot-Conq and now with Marc Lombard for the 40.1. Why this variety of designers?"
LUCA ARDIZIO: "Well, simply because we want to work with the best. In our long history we have shared a lot of experience with many different design-bureaus. We can look back on fruitful collaborations and many successful designs. Marc Lombard is indeed a big name in the business. For us his work on the Figaro 1 and 2 was pivotal. As you may know, an Oceanis must be good at three major aspects: Easy sailing, comfort and – yes, performance. And because of performance being so crucial it was a natural decision to ask Marc for his ideas. We found his approach compelling and there wasn´t much to change. He immediately understood what we wanted and so he got the awarded the contract."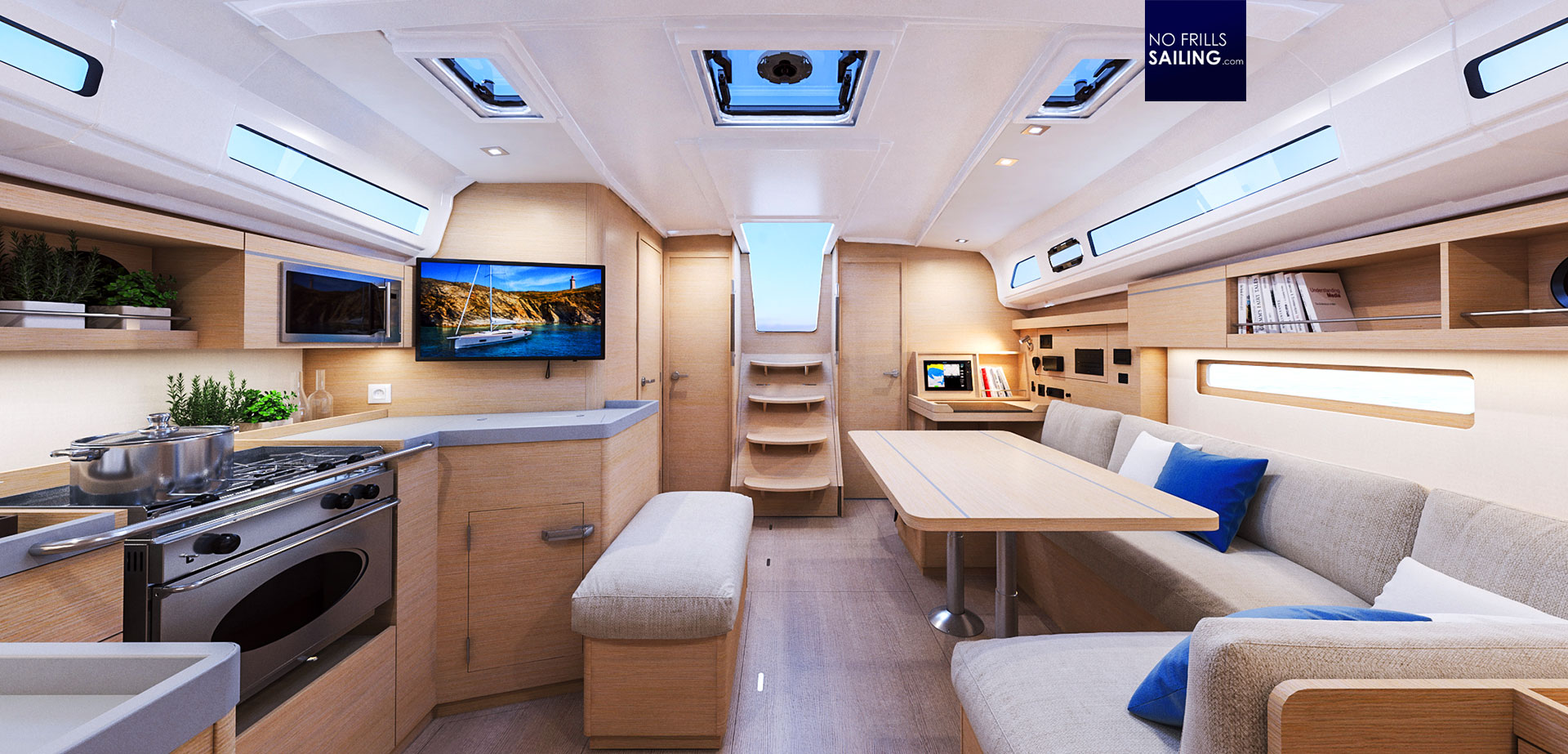 NFS.com: "What was the design brief to Lombard like and whet have the general requirements of the boats been? In which respect is the new Oceanis 40.1 different to her predecessor?"
Luca Ardizio: "As I mentioned earlier, an Oceanis must come up with these three characteristics: Easy sailing, comfort and performance. An Oceanis must always be very comfortable for her crew and guests – in this, our new hull design which has been introduced with the Oceanis 51.1 with the forward chines is perfect because it creates extra-volume in the bow which brings a level of comfort unseen of in the class. With our new Oceanis 40.1 for example we can now offer a real separated shower for the owner´s cabin which is an amenity you would only expect in 46 feet. Another example would be up in the cockpit where we have been able to further increase the volume and even add a bigger cockpit table compared to the predecessor."
NFS.com: "How is sasy sailing achieved?"
Luca Ardizio: "Here as well the new boat benefits from the experience with her bigger sister ships: Our analysis of all ordered boat-specs of the last years told us that self-tacking jibs and inmast-furling main sails are what the owners want: So now with an Oceanis this is standard and not extra option nor extra money. It means that the yacht can be sailed very easily by a single person and by the way we only need 2 winches to control the boat. But at the same time we increased performance: The fast hull by Marc Lombard can of course be ordered in lieu with the "First Line"-pack which adds a taller mast, classic batten main, better sail cloth and if you wish a deeper keel for extra performance. After all a total of some 20 per cent of all Oceanis-owners take their boats in this configuration.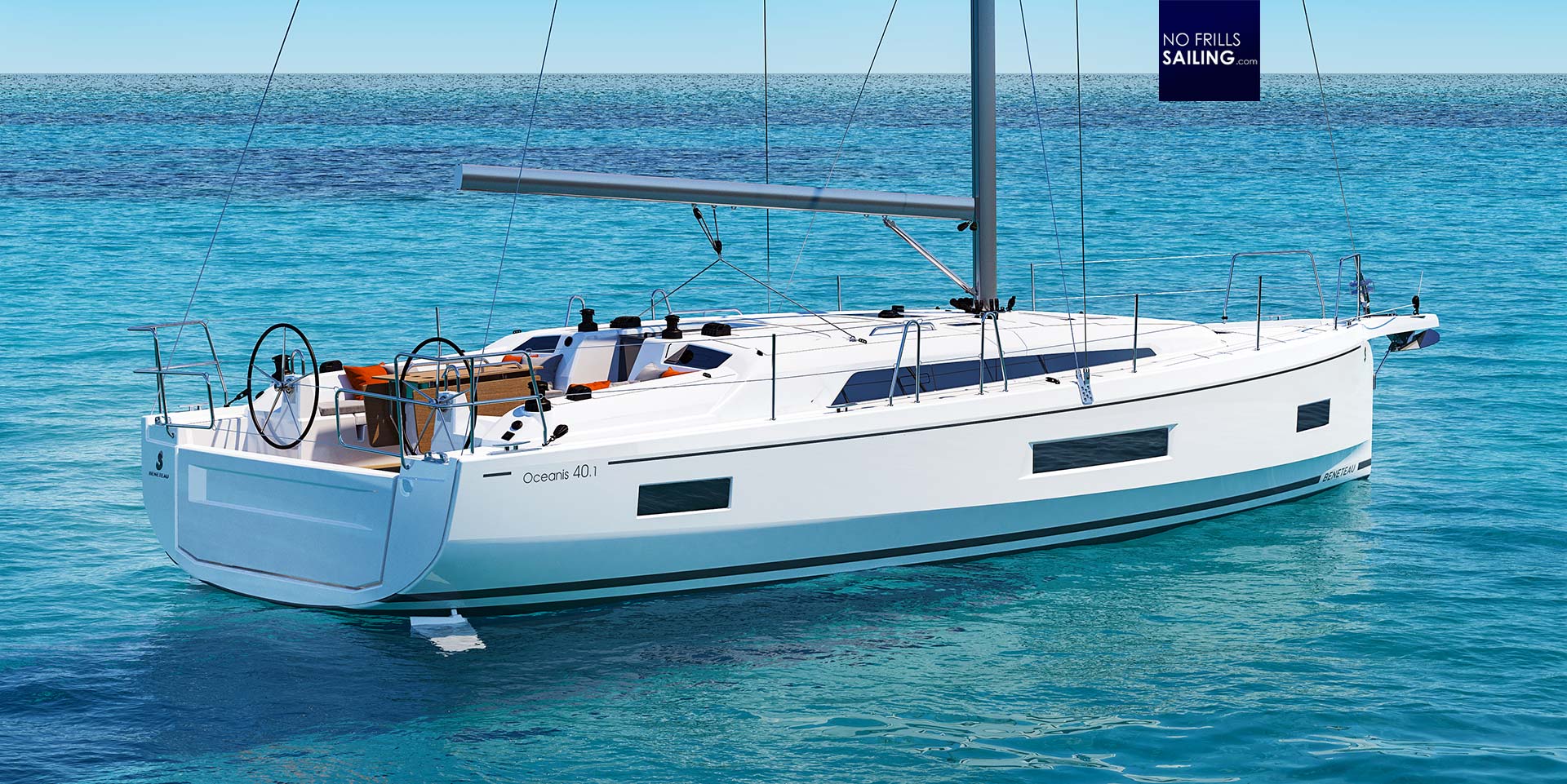 NFS.com: "Beneteau is world market leader for pleasure craft: In this I can imagine the yard must do the splits on the market to satisfy both the needs of private owners and of the charter market. How is the new Oceanis 40.1 trying to do this?"
Luca Ardizio: "We see that the demands of both markets aren´t that contradictory as one would assume. In principle both want the same: Using their time to the maximum. To enjoy the time spent aboard or at sea with friends or family. The only difference between owner and charter is that in charter-configuration the boat needs much more berths. In this – again – the new hull shape is perfect because on the Oceanis 40.1 we can offer either up to 8 full-fledged berths or the biggest owner-cabin of the class as well as a separated shower: That is unseen of for this size of boats and something we have had last with the Oceanis 411 years back – a very successful boat which we hope will be excelled by the new 40.1."
Grazie, Luca, for this insight and outlook to the new Oceanis 40.1 which I personally hope I will be able to see and sail soon by myself.
You may also like to read:
Marc Lombard on 40 feet cruiser design
40 feet racing the Baltic Sea
Pogo 40 round Island of Fyn