When something is offset then it has put itself outside of the common norm. Which in some cases may not be the most admirable position, in some other cases may be just the thing. As I was visiting Ofcet, the small French brand that got recognized for the very successful Mini 650-designs in recent years which had won the Mini-Transat offhand in 2015, I was very keen on maybe exploring the what was really being offsetting this brand.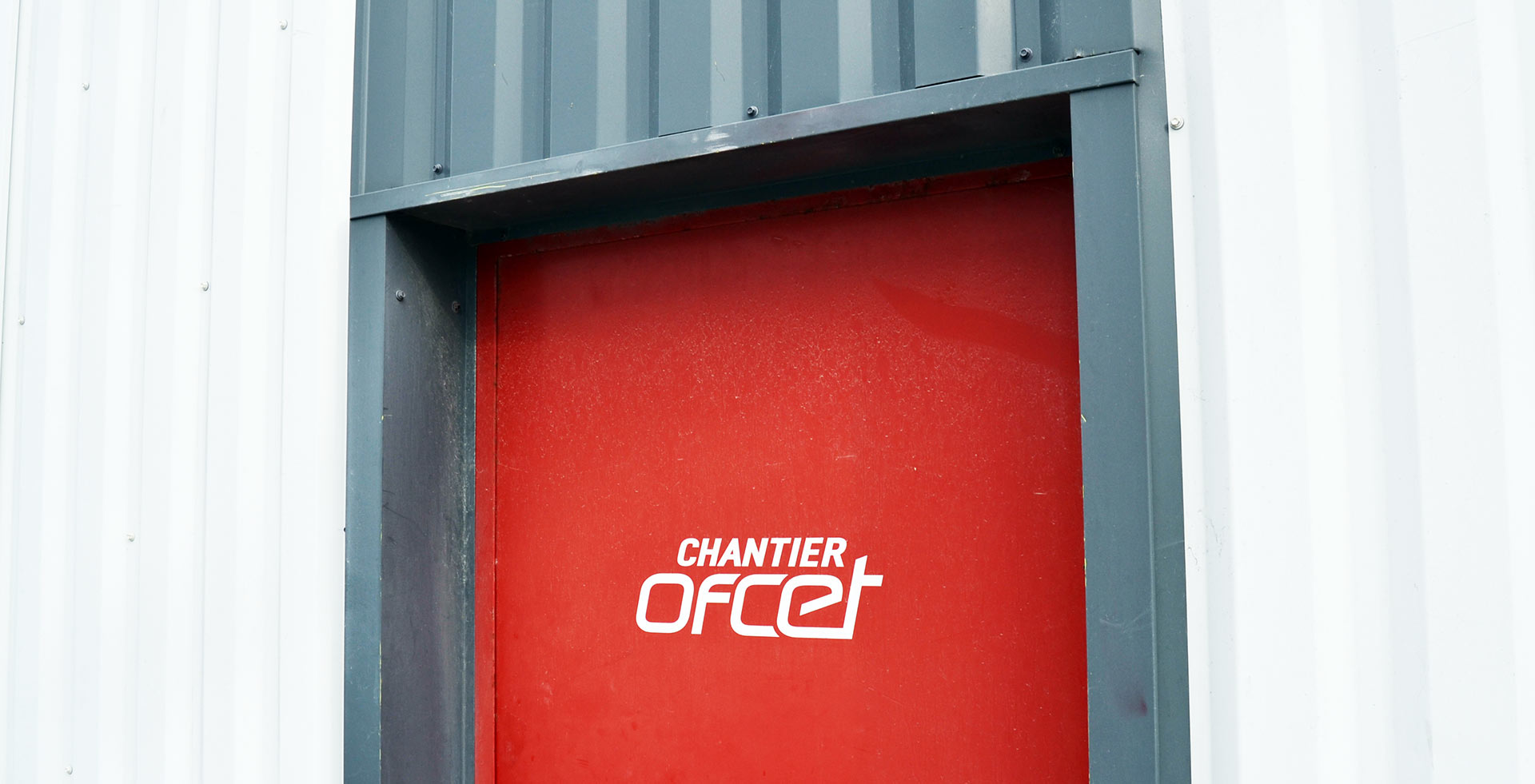 I was welcomed heartly by Anne-Sophie of Chantier Ofcet in front of the workshop. Nothing else than a red door with a small name of the brand was hinting that here the company began back in 2008 under the name Prepa-Nautic as a service for maintaining and refitting racing and cruising sailboats. In 2014 they started producing their own boats, the mentioned Mini 650. These have been and still are a good success for the yard.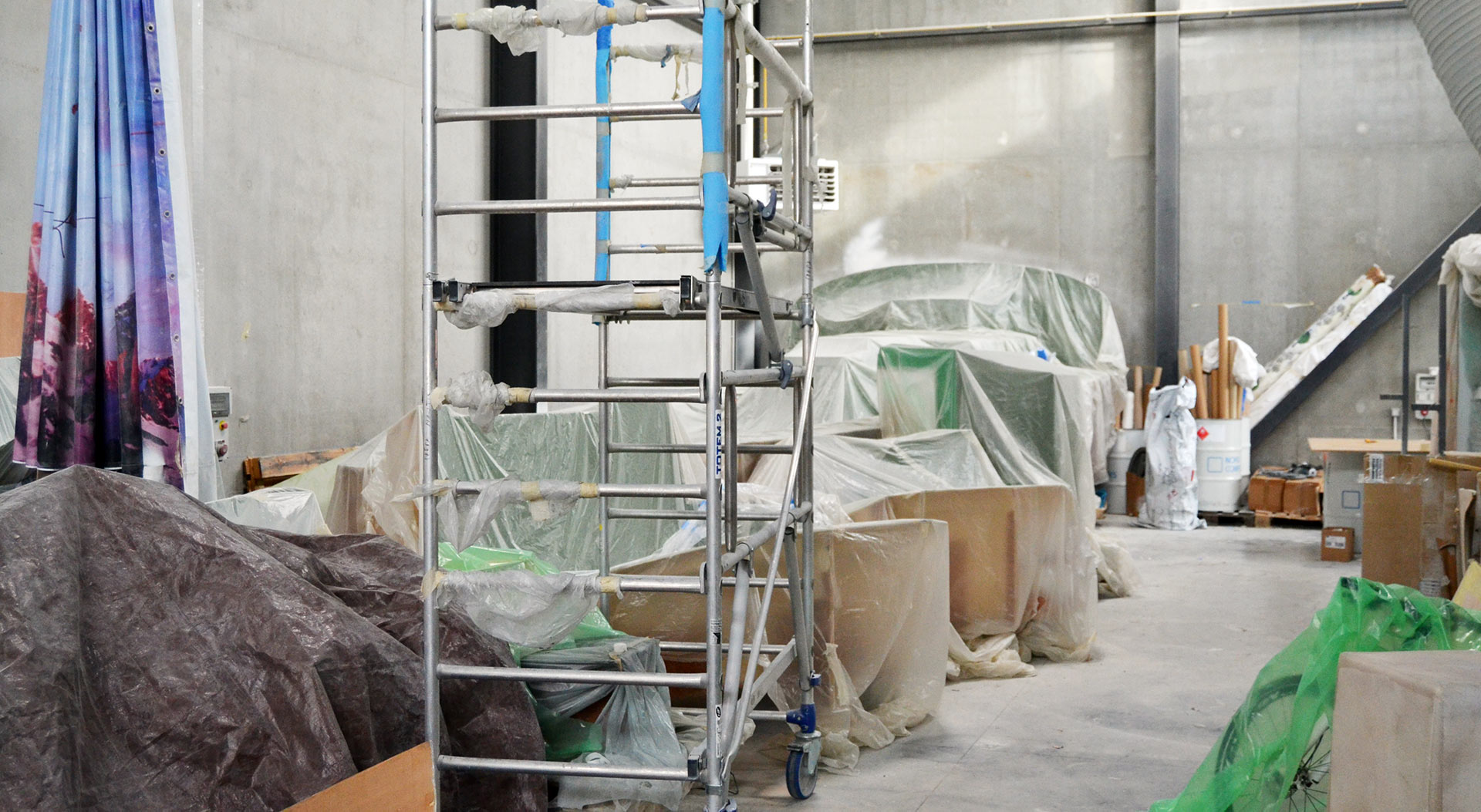 "There isn´t much to see, to be honest", said Anne-Sophie and opened the door: "We are in the process of leaving this workshop as it is too small for satisfying demand, so I fear there isn´t much to see for you in here." Anyway, as I strolled the hall, I recognized the mould for the second Ofcet-design, the 32, a boat for which to see I had come here. She was right, there wasn´t much to see but I was able to grasp a sense of what it was like here working in the first years: Directly at the pier of La Rochelle pleasure port.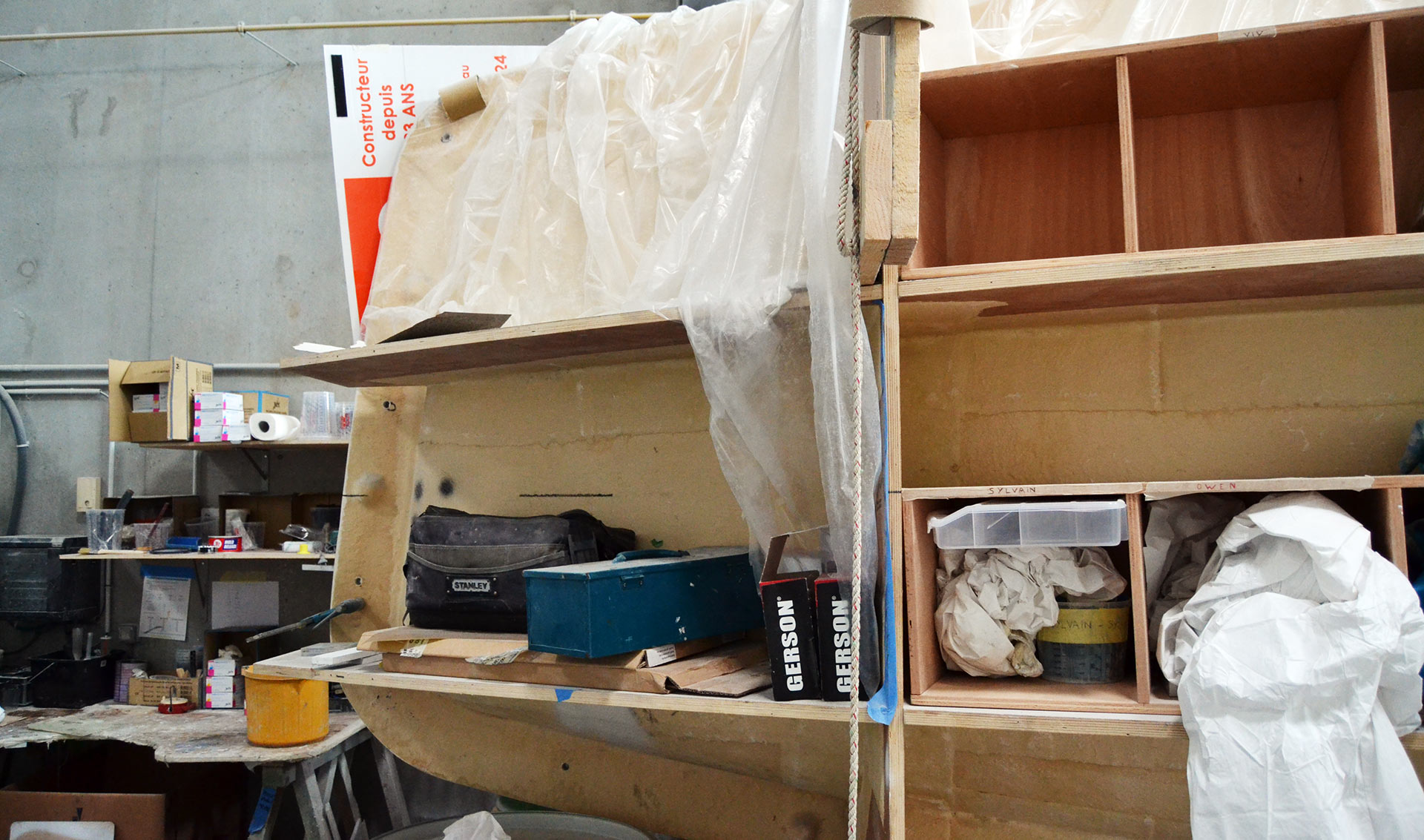 Standing in front of the mighty mould – though it was "just" a 32 feet boat – I instantly felt a prickle in my fingertips when I saw the dreadnought bow of the fast cruiser: I knew the Ofcet 32 from past boat shows but I never had the time to really admire her construction. Now, today I would take my time for sure! So Anne-Sophie proposed to drive down the five minutes to the port where the Ofcet 32 SC, the new sportive version of the 32 cruiser, was moored. Let´s go!
Seeing the Ofcet 32 SC
There she was! What a bow indeed, I thought when I was standing right in front of her. One can say that the dreadnought-bow was a tribute to modern yacht design and maybe for pure aesthetics, but the bulky bow-design definitely is in line with latest French design philosophy: As past French designs have been criticised for poor upwind capabilities, putting more volume in the bow was the counter measure for ensuring better lifting and gliding through waves on this point of sail.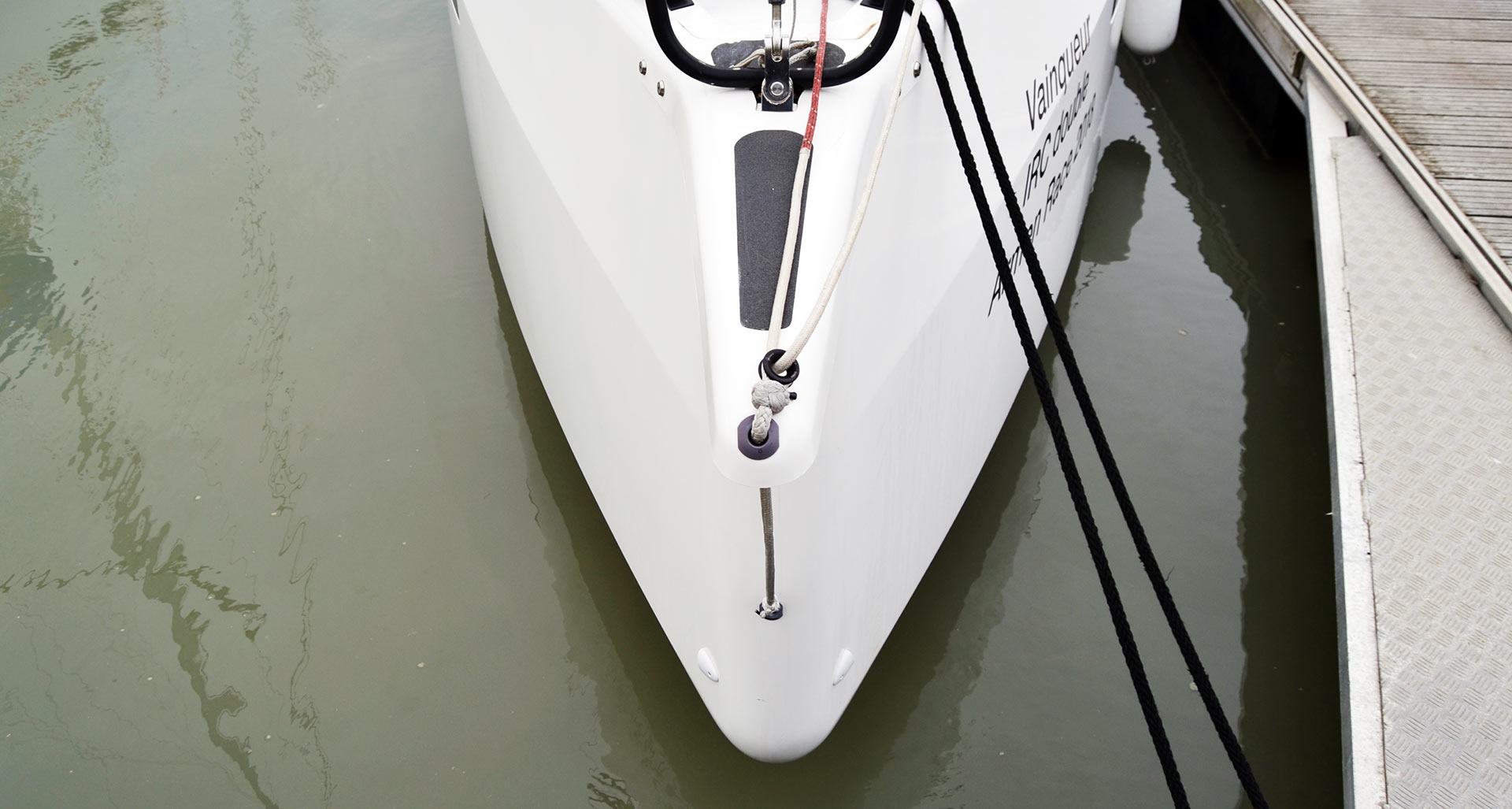 On the other hand, having this voluptuous bow was setting the bar for a very, very voluminous bow section. Already here on the very first metres of the boat it was clearly visible that inside the yacht must offer a really good chunk of space for crew and guests. I was excited to see how she was proving this, but for now I stayed outside, admiring her lines.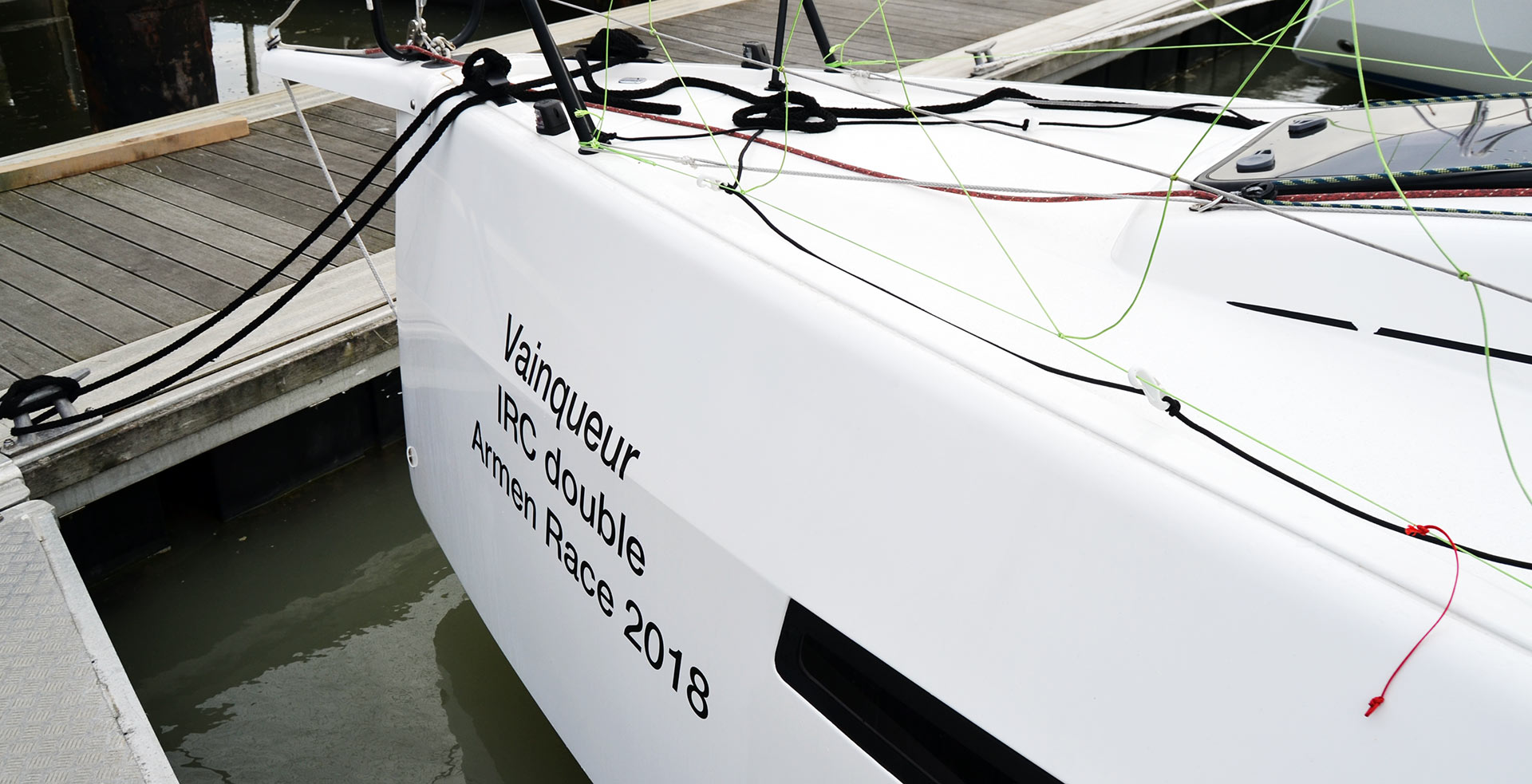 Well, for sure, the Ofcet 32 isn´t a boat one would call "classy" or "pretty". She is a very, very modern design and clearly breaks many – so called – rules of yacht design when it comes to pleasing eyes of the beholders. The Ofcet is a modern boat in every aspect and she truly set herself so much apart from anything I have see to date that they couldn´t have chosen a better name for the brand.
The Concept of the Ofcet 32 and 32 SC
Yann Dubé, founder and CEO of Ofcet joins me on the pontoon and welcomes me to La Rochelle. "I am sorry, but the boat just returned from a race so I fear she isn´t so well cleaned after the regatta and there is quite some mumbo-jumbo inside going on", he says, but it´s perfectly well with me: Nicely shot perfect glossy pictures can always be seen in catalogues, I prefer real life.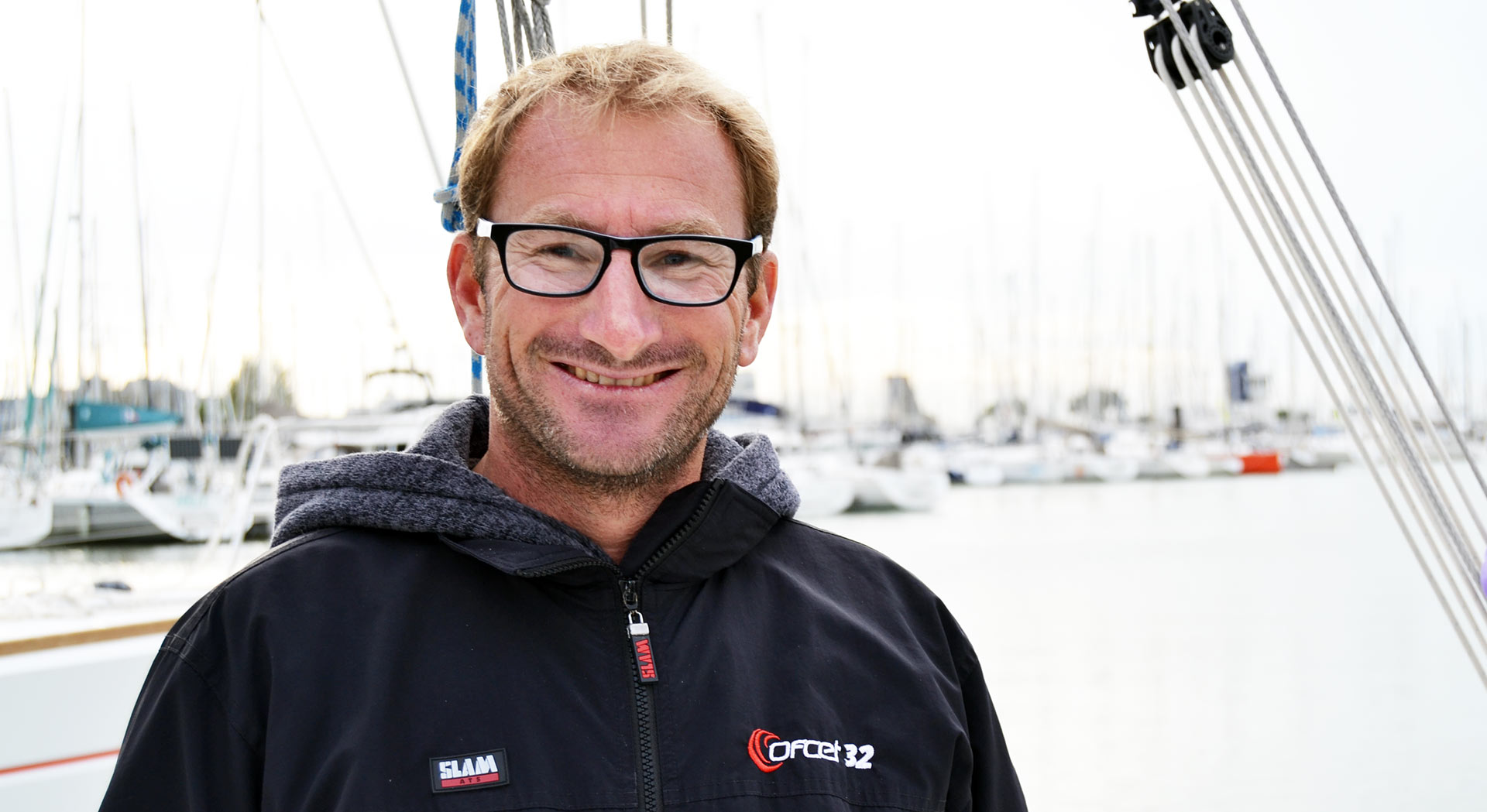 Yann Dubé is a true sailor in the best meaning of the word and a racer himself. He is so different from so many CEOs I have met who rarely sail or even not have any connection to sailing at all. In videos Yann can be seen having fun in pushing his own boats to the limits and taking pride in his ideas and the products his company makes.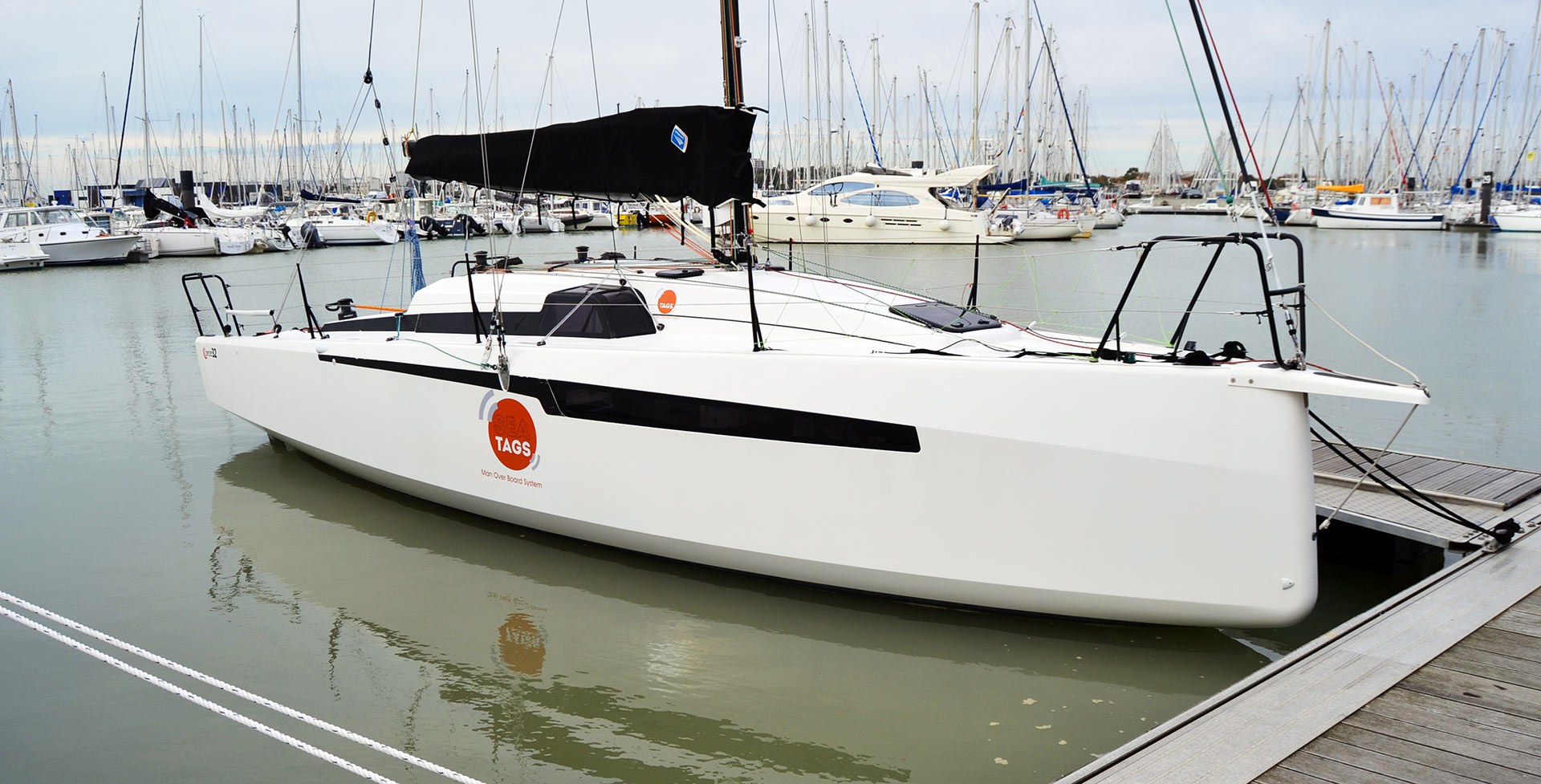 The Ofcet 32 racing version was launched in 2016, one year later the cruising variant, and instantly got serious attention from the business. Which is no wonder, because her thrilling design and the "offset" approach to experiencing sailing was a head turner. Partially of course because of the work of naval architect and most renowned designer Marc Lombard, a man, who I admire and personally like very much. His signature is living in every boat he makes, be it the RM yachts, the much loved Cigale or the Ofcet 32.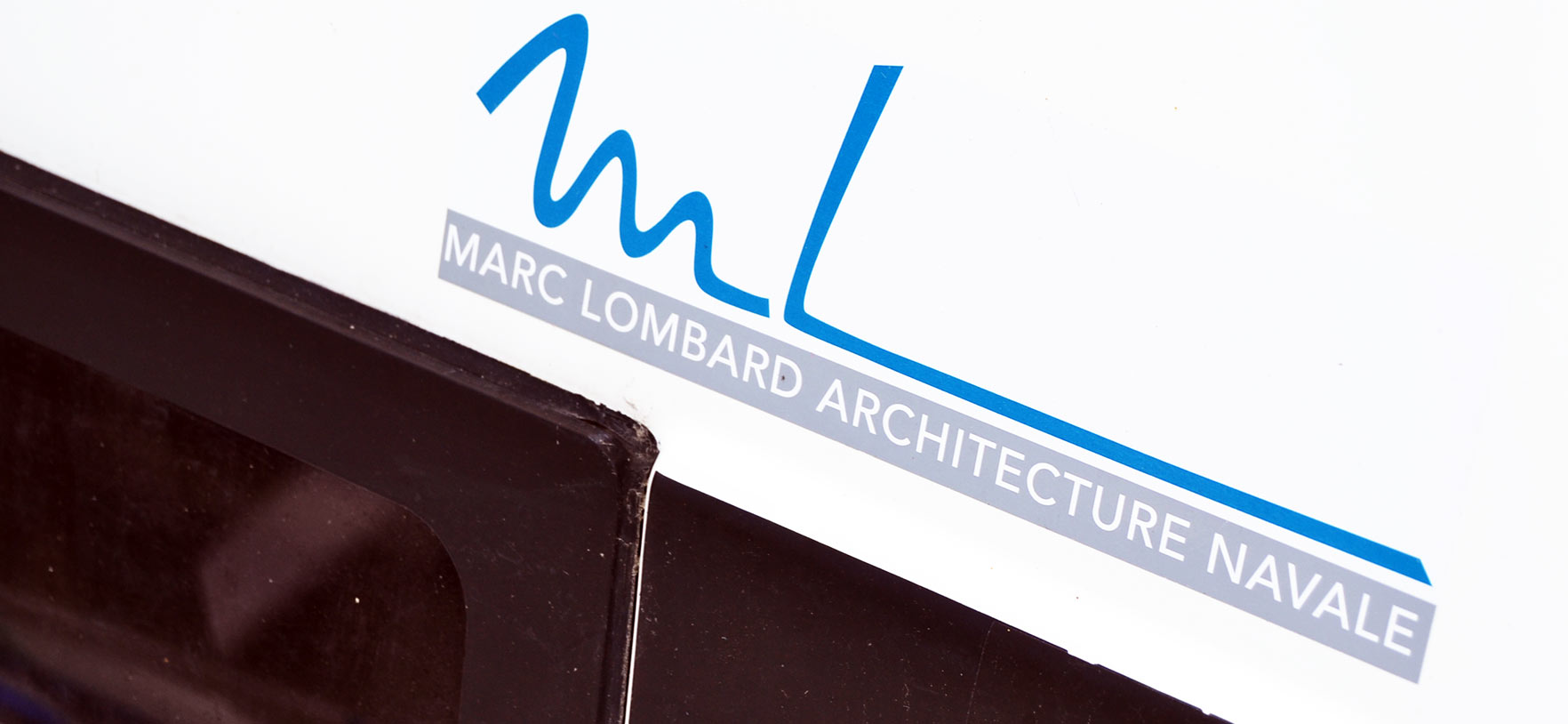 The boat´s hull measures 32 feet, length overall including the bowsprit would be nearly 34 feet, being 10.30 metres. With a maximum beam of 3.36 her length-beam-ratio of 1:3 indicates that this boat, as most French designs, prefers the reaching and running courses. But as Yann confirmes, the Ofcet 32 loves every point of sail.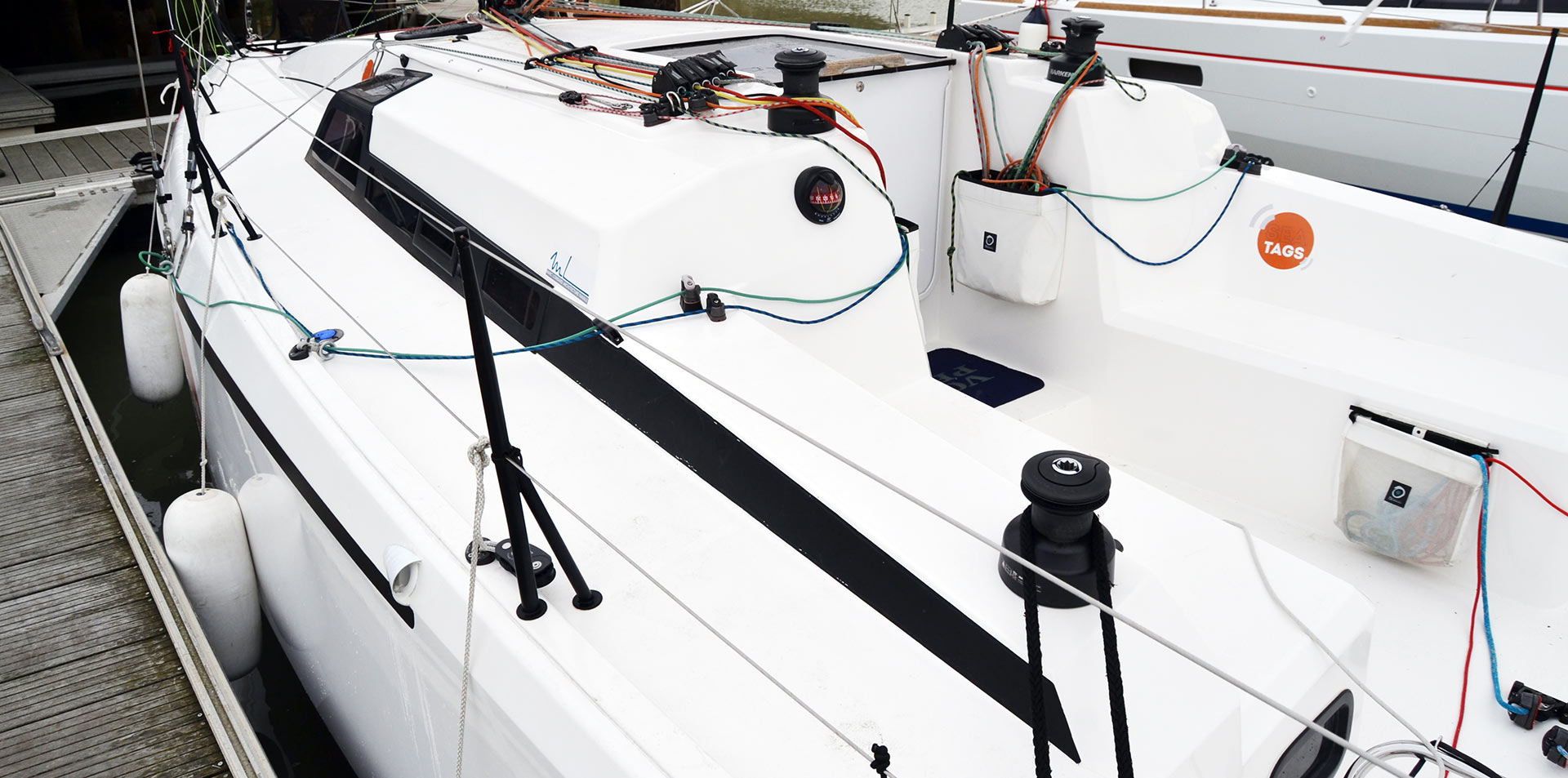 Most distinct design features from my point of view are the bulky appearance which isn´t neglecting a certain sense of elegance. She looks light (and she is indeed with a displacement of 3.4 tons) which may also be an effect of the hull that isn´t touching the water right at the bow and the transom: The boat seems to float right above the waterline. She is a planing hull for sure!
Wow-effect: A light-suffused salon
As I enter the salon I am stunned by the sheer amount of natural light. Which brings me to another design feature: Two black stripes, one on the hull being the large windows and one on the deck coachroof which is also marking windows. Through these one can stand and have a clear view of the forward area of the boat. Perfect when sailing alone and taking a quick look in the direction of sailing without having to go out into the cockpit.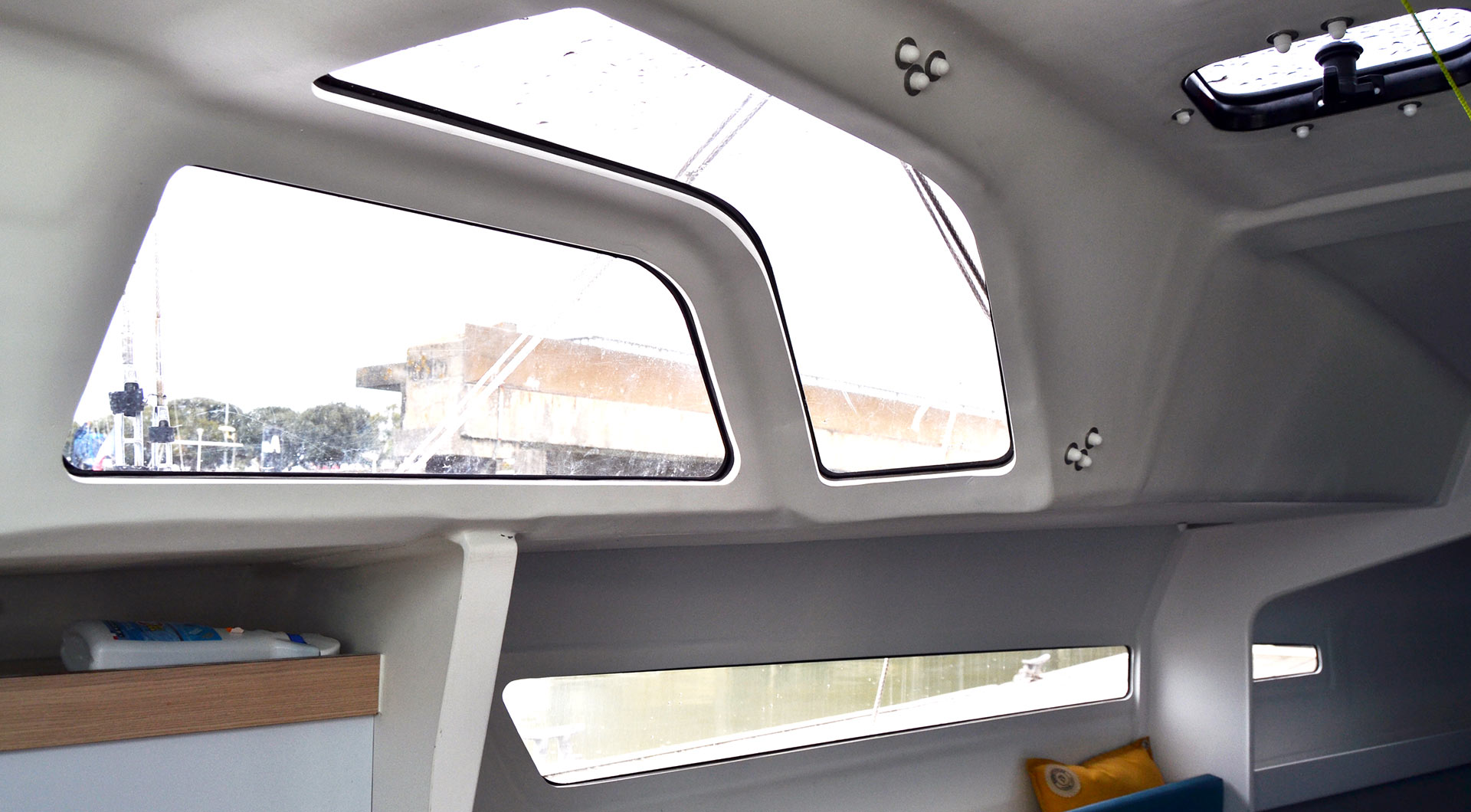 All in all the windows make for a very light suffused and bright interior of the boat. It must be a pleasure being inside when the sun is shining – on my very day of meeting the Ofcet people here in La Rochelle the approaching winter has sent an overcast sky turning La Rochelle into a not so pretty grey town. Nevertheless, sitting down below I could imagine how it would be if weather would be nicer.
The Ofcet 32 doesn´t want to be pretty. And in a way she is purely French, if I might say: There are no roofing panels whatsoever, the whole boat inside is covered in plain white top coat. Period. Nothing to enhance the well-being down here, nothing for adding luxury. It´s a sailboat and wants to be a sailboat, not a pretty stylish cruiser. I like this approach: Less to care about, less that can get dirty or get scratches.
Full-fledged Cruiser: Roomy interior in the Ofcet 32
Nevertheless, the Ofcet 32 offers everything a cruiser needs to accommodate a crew and guests. In the cruising version, the boat has no less than seven berths, which is a lot for a boat that small size. Two people can sleep in the large forepeek. In the cruising version the forward bulkhead is a bit more closed than that seen in this racing version, nevertheless, both boats don´t have a door to the fore cabin.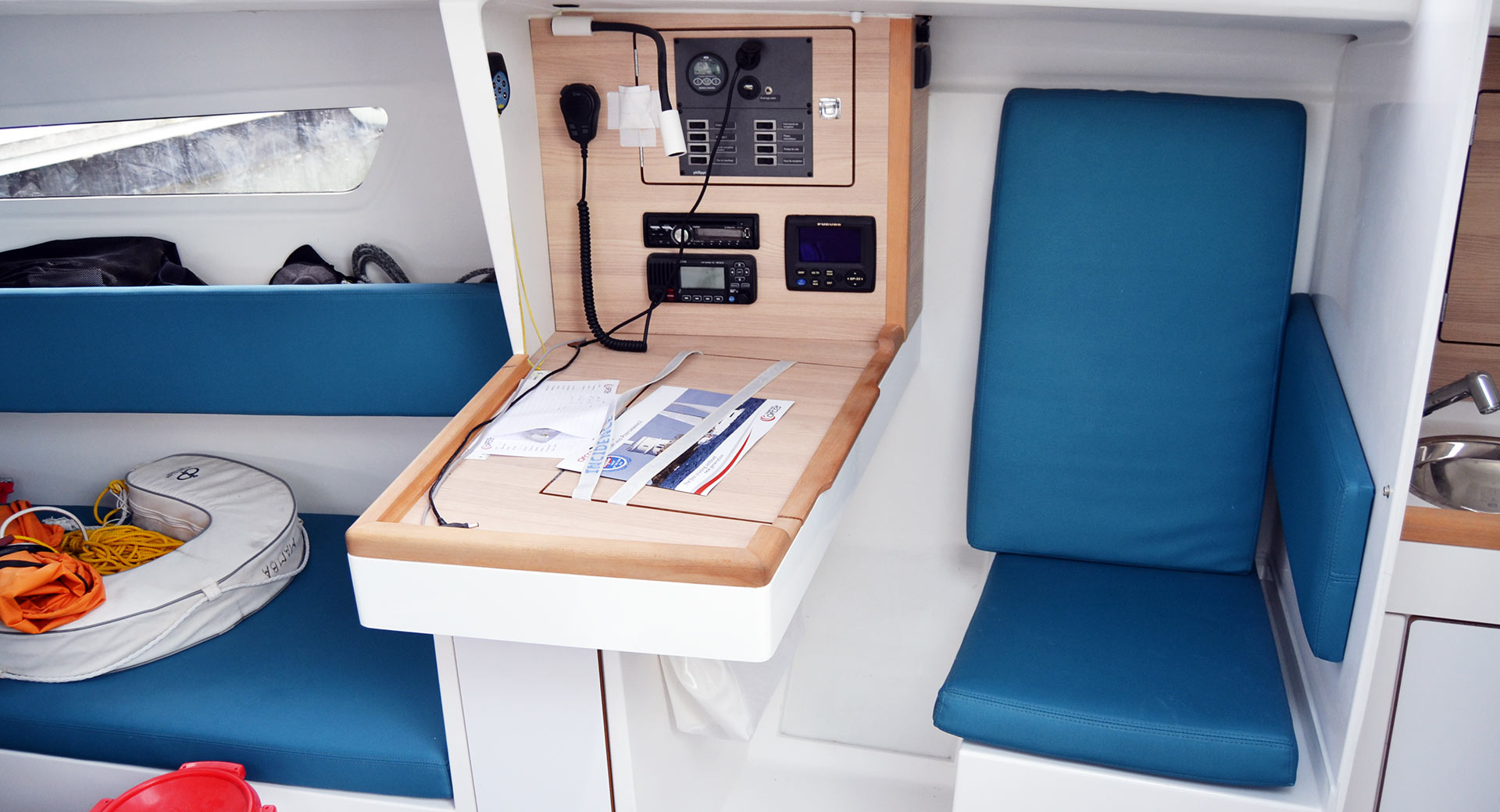 Ah, the nav-station! Although the boat is that small, Ofcet has fitted a proper sized chart table and a clever seat: With cushion to any sides the skipper or navigator can be here even when the boat is excessively heeling on starboard tack. And here we have some wood as well, so something for the eyes at least!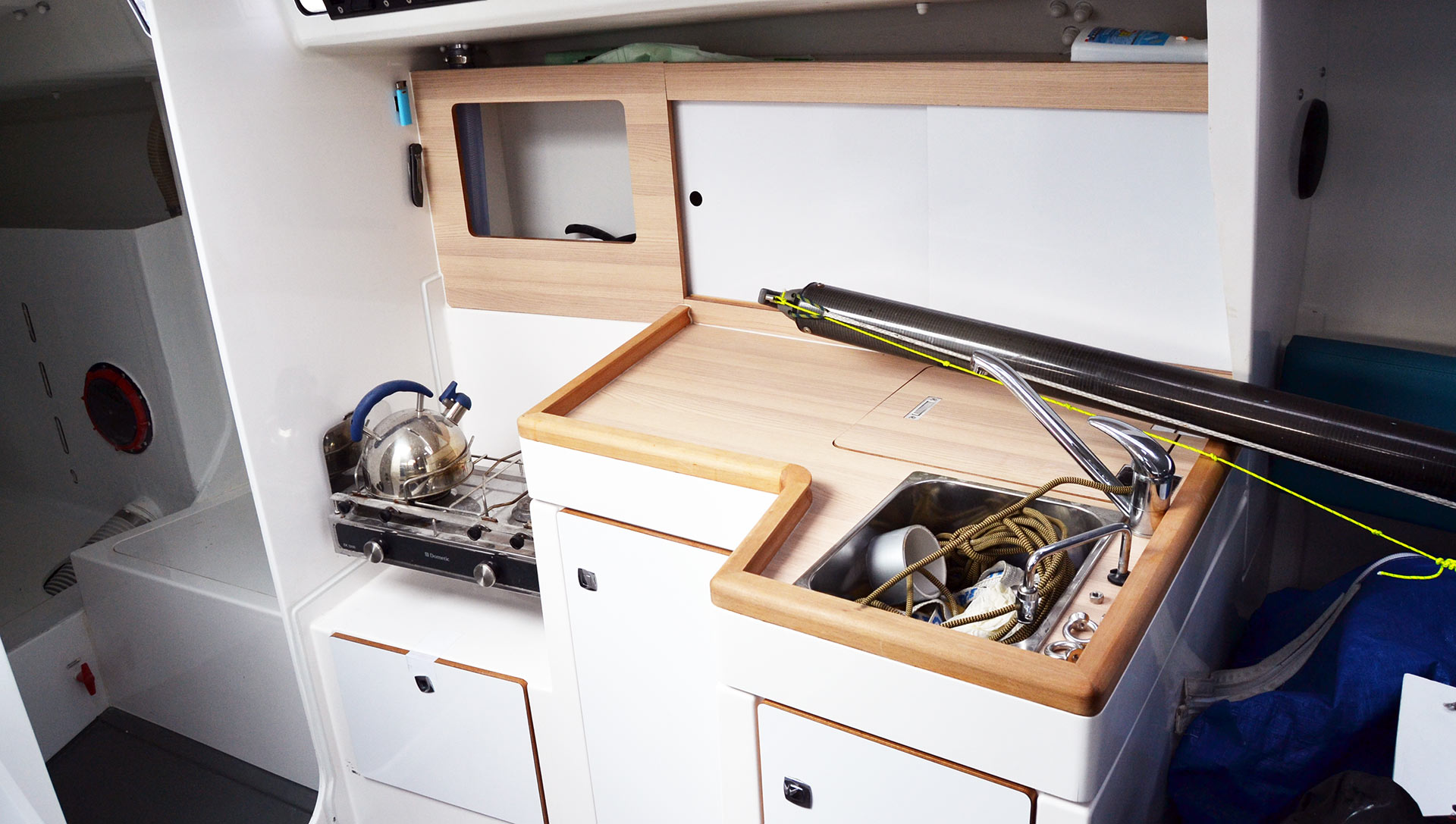 The small galley to port side still has everything a ship´s cook would need to prepare a decent meal. A 2-flame stove, a top-loading fridge, a small sink and plenty of cupboards and stowage for plates and stuff. Well done and a great execution of space utilization. Only downside is that because of the relatively wide boat there isn´t pretty much to hold on to when the boat is heeling when cooking.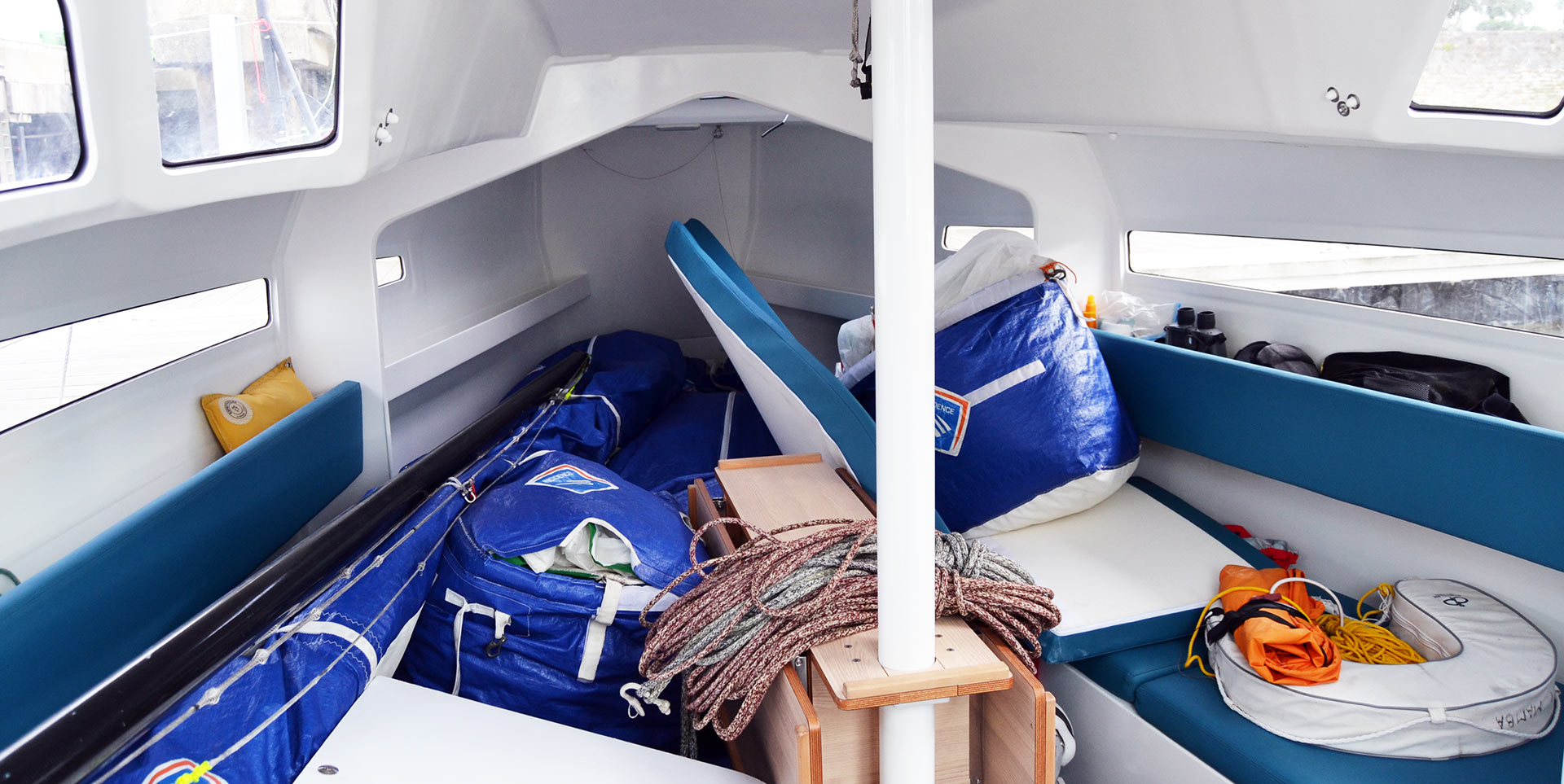 The salon, although during my visit – as Yann has warned me – stuffed with spare sails and racing equipment, gave a sense of space. Two large berth (a 3-seater to either side) may function both as berths for additional guests as well as seating for having a nice dinner or sharing a glass of punch when it´s dirty outside. The dinner table has folding tops, everything is super easy and convenient.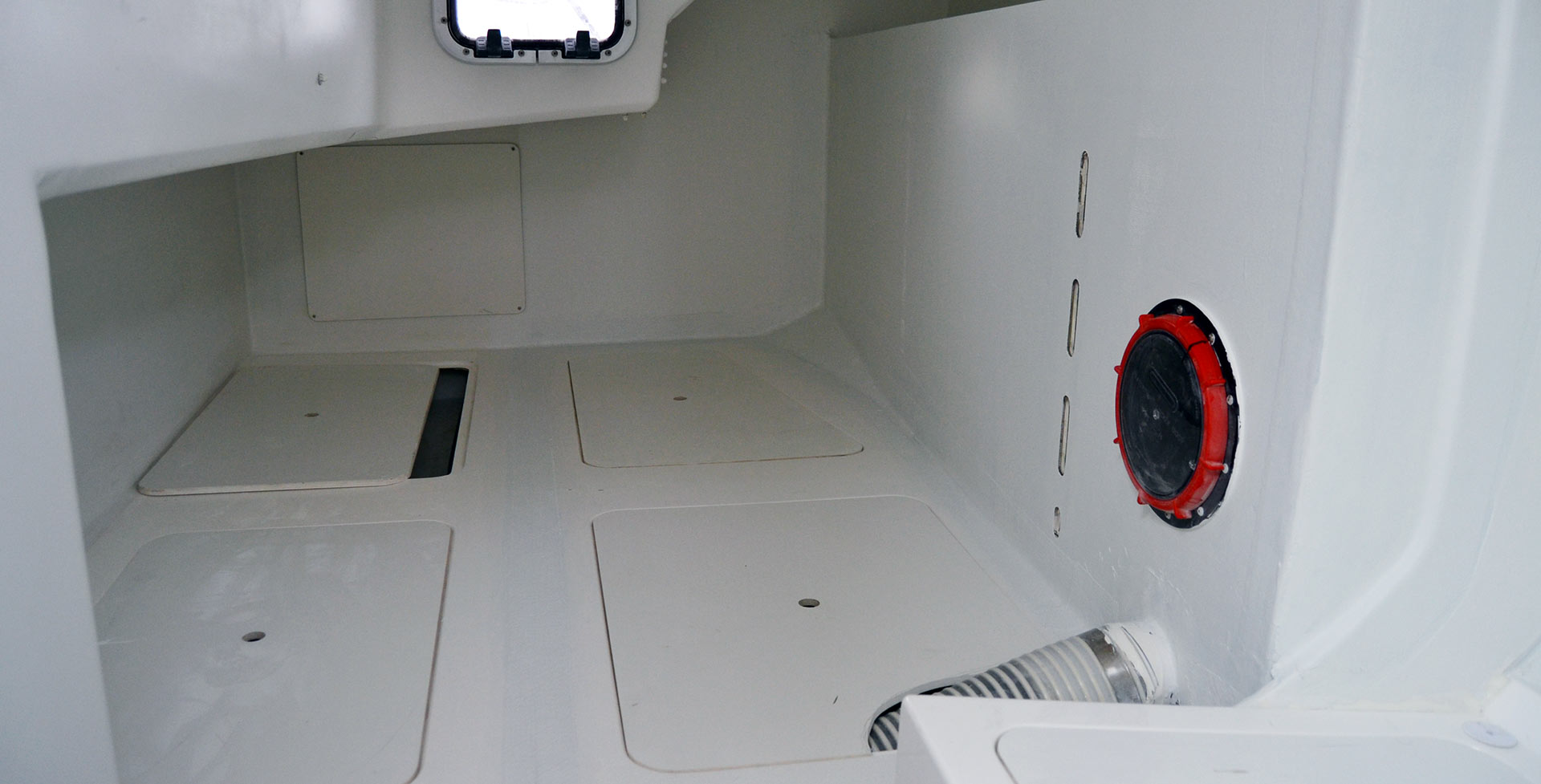 In the port side aft cabin, which for my taste was a bit dark, when cushion is laid out, offers more than enough space for two adults to find a good night´s sleep. By the way, Marc Lombard couldn´t have fitted a porthole in here because, as you may see in the picture, the walls feature the ballast tanks – another hint of the racing breed of this boat.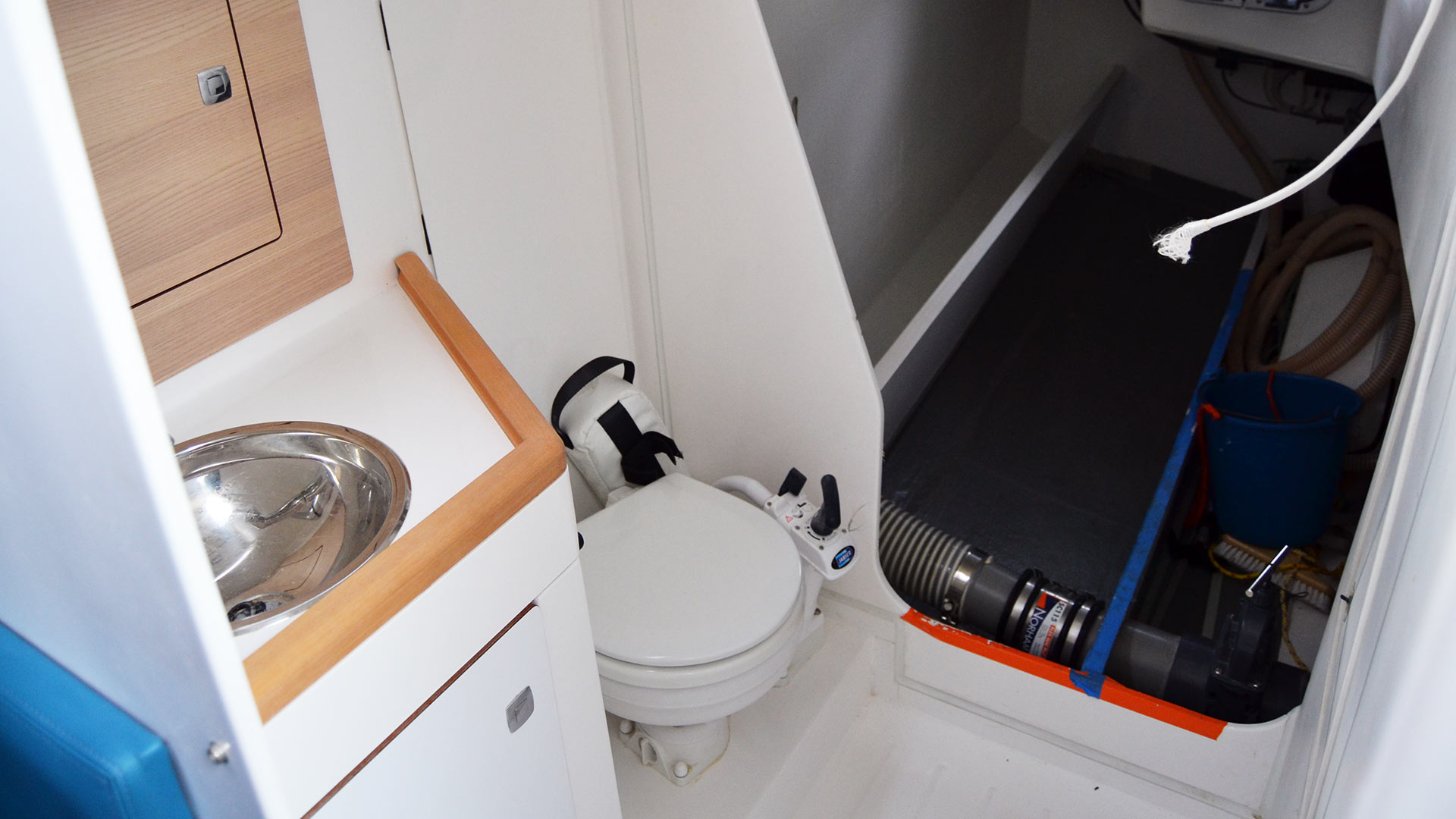 To starboard side a small sink and a WC are mounted, behind the head another cabin or room may be fitted either with a berth or as stowage for stuff like sails or previsions. All in all a clever layout. I loved the water ballast tanks which give an impression of the fact that this is a cruiser – but a beast hard to beat when sailed in a race.
Serious racing is not just possible – it´s inevitable
Which brings me up on deck again. Taking a look at the running rigging I instantly understand the nature of the Ofect 32. Whereas normal cruising boats have a sheet, some reefing lines and maybe an outhaul, the Ofcet 32 offers the whole and complete range of ropes needed to set up the perfect sails trim. The Genoa is trimmed via 2D-system, no tracks mounted. The boat features a classic layout for the running rigging with two sheet winches on the coach roof and two more on the coamings.
Yann smiles when I ask how the boat performs in a race: "This very boat recently won the ArMen Race this year in her IRC-category double handed." An instant win for the boat again, Ofcet stays true to the racing genes in their DNA. Looking at the options list, there isn´t much bling-bling to order: Most of the stuff is race related, like the D4 membrane sails, carbon pole, lead keel or Performa winches by harken.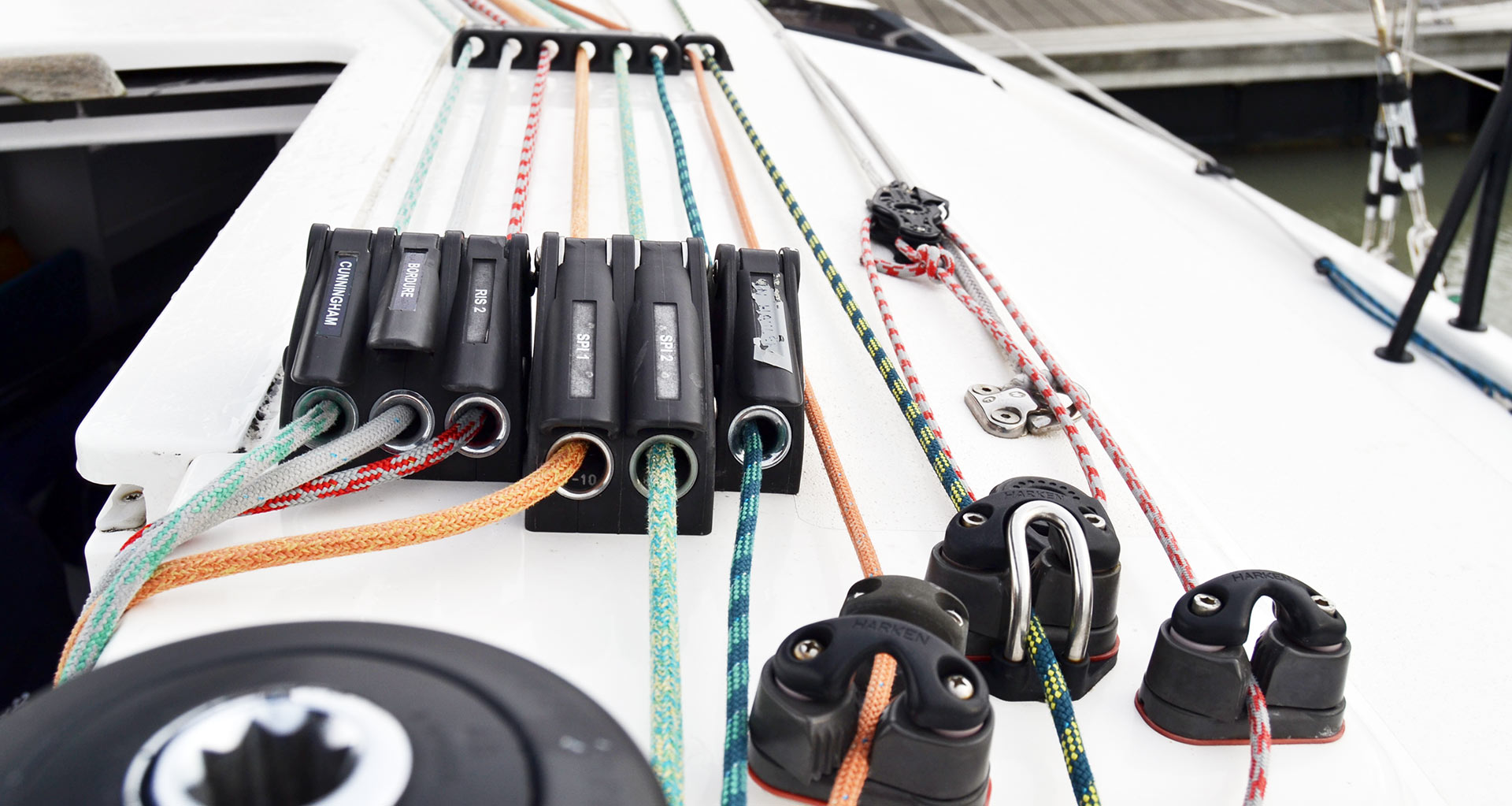 In a way this boat represents a very good picture of what French sailing philosophy is for me: A true sailor build his own perfect boat. He is there with no compromise, with no kowtow to market research or what may be en-vogue. Yann Dubé and Marc Lombard have designed a really outstanding little cruiser-racer that must be so much fun to sail: Both in a race and with family and friends in a holiday situation.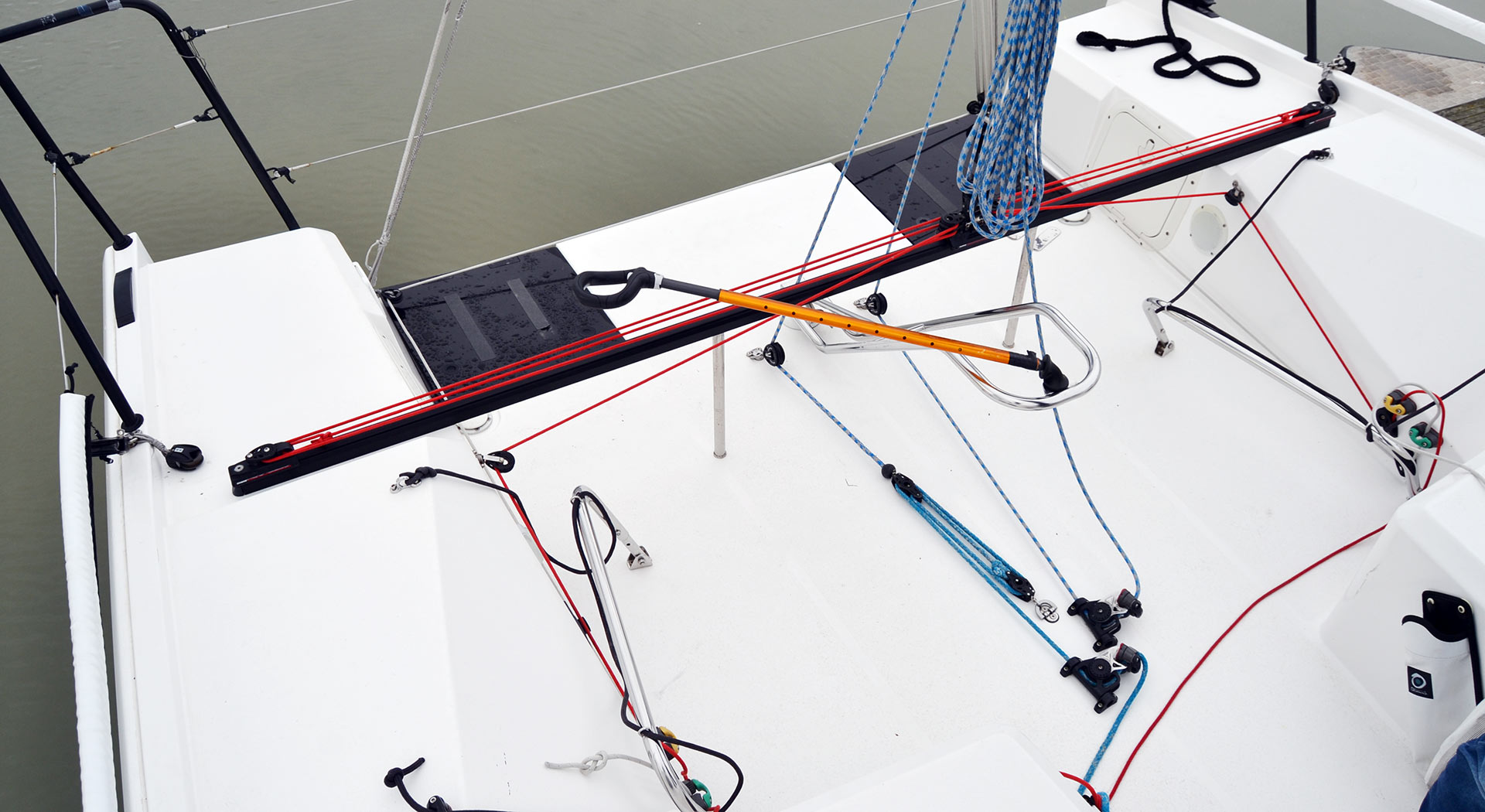 In this matter I wish both the Ofcet 32 and the company with Anne-Sophie and Yann all the best, many more race wins to come and many more owners falling in love with this exciting boat. Which I think is not a hard thing to do: With a price tag of 115.000 Euros ex VAT (plus a number of options of course) the Ofcet 32 is an attractive offer for somebody who is seeking to own a fast, big, little boat with lots of character. The Ofcet 32 truly is such a boat.
Love small French sailing boat makers? Try these as well:
Meeting Jean-Pierre Kelbert aka JPK Yachts
Talking to Charly Fernbach in the Pogo 36
At Alubat yard in La Rochelle