I hope you´ve had a great New Year´s Eve celebration, dearest readers. As every year, I look back onto the past 356 days of 2019 on NO FRILLS SAILING.com, your favorite sailing magazine, and want to present you with my personal highlights of this sailing season. Thanks again for your continued interest in my works: After all, this is the fourth full year of this sailing blog and I am happy to see it growing ever since.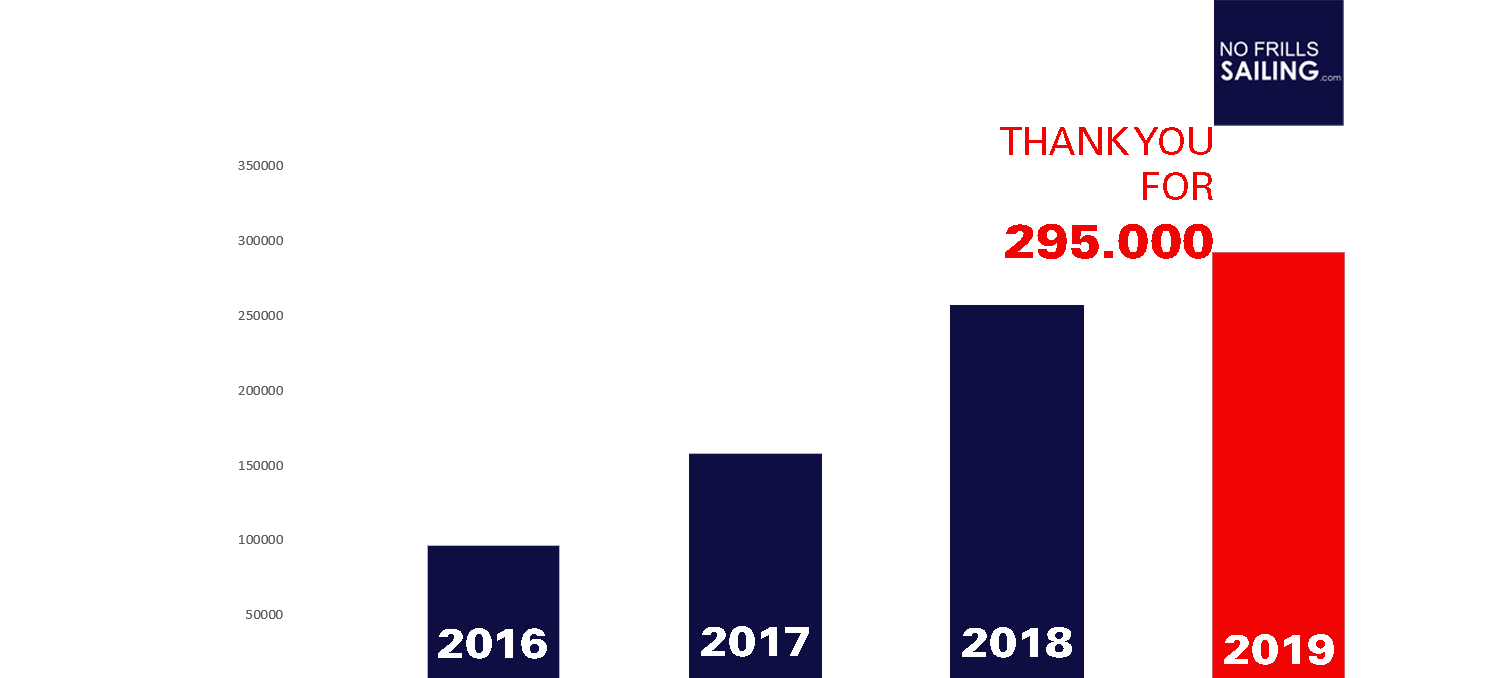 With nearly 300.000 hits NO FRILLS SAILING.com may be one of the bigger English-speaking sailing blogs and thanks to you I see it developing just fine. I brought to a halt my 2018 announced plans for transferring the blog-style into a video-based magazine. As well as my plans to transform the blog into an issue based "real" magazine: That´s due to the fact that this would have meant to spend a load of money, time and effort – for what? NO FRILLS SAILING.com still is and will remain an ad-free publication that does not need money influx to pay for stuff. So, here we are, still on a blog – technical-wise – but on your well-known magazine with a wide range of articles. So, let´s have a look at my personal highlights of 2019 …
My Sailing Boat of the Year: Beneteau Oceanis 30.1
She was one of the smallest yachts when it comes to size but the biggest boat when it comes to having sailing fun: Beneteau launched early last year the Oceanis 30.1 as a big surprise during BOOT Dusseldorf and the yacht immediately became one of the top-sellers of the French market leader: Right so, because just weeks after the show it was clear to me that I would have the honor to be sailing the prototype all through the Baltic Sea. The sailing cruise of my 2019!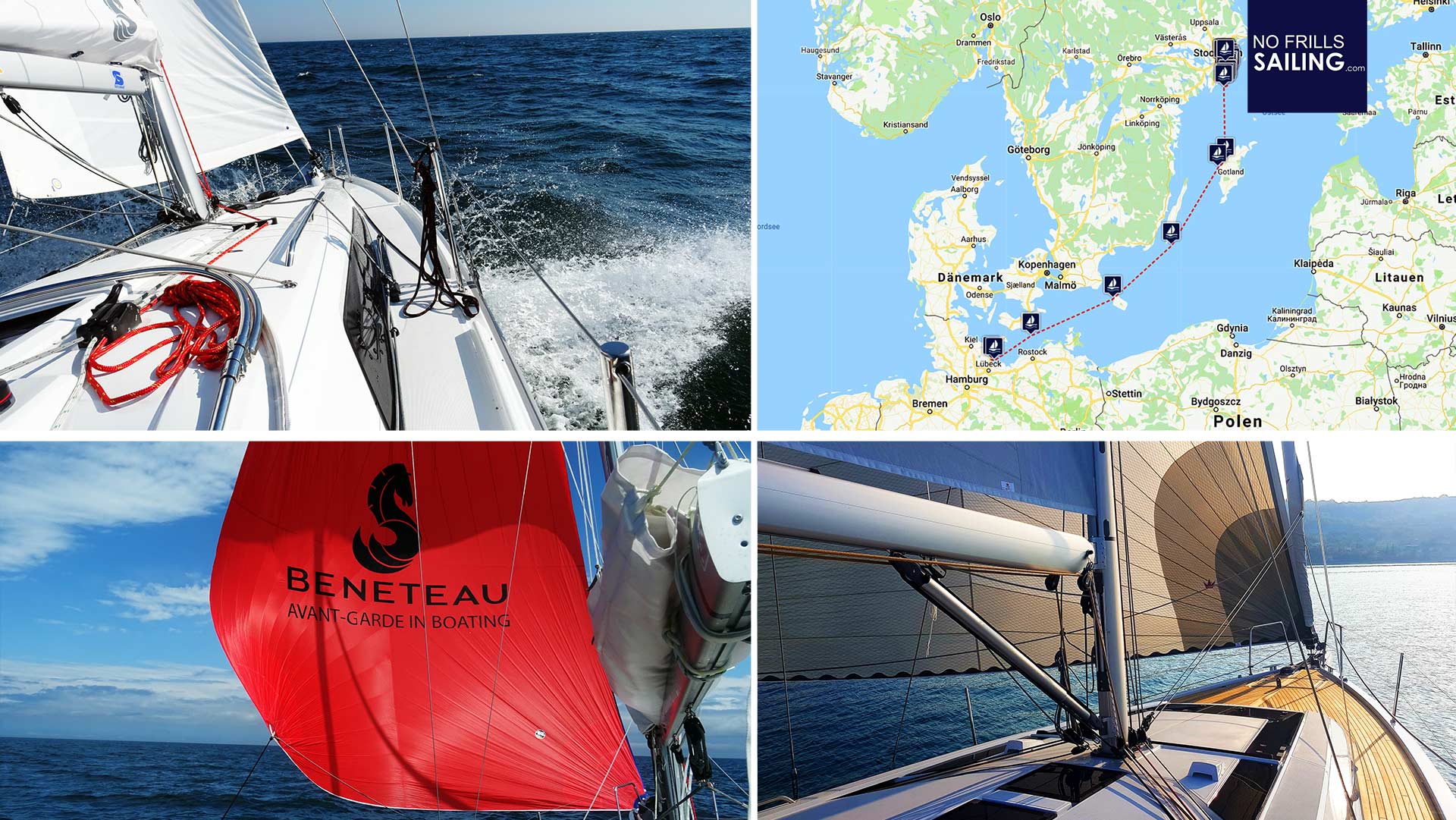 Together with dear sailing mate and friend, "Das Boot"-actor Martin May, I had the pleasure to be thoroughly sailing and thus testing this small-big yacht in almost every imaginable sea- and weather conditions, on all points of sails and even get a decent insight into Gennaker-sailing – an occasion only topped by a sailing trip on an Oceanis 46.1 which was equipped with a Code 0-sail, precious new sailing skills to be added to my list. What a great sailing trip this was indeed! You may read all associated articles by clicking this hashtag: #swedensailing.
Sailing trips in 2019: Few but great
Well, apart from the marvelous Oceanis 30.1 there have been a few nice sailing trips and cruises about which I posted some articles, first of all the transfer cruise of the Oceanis 46.1 of late November which was a big adventure, demanding, educating and with a splash of seaman´s hardship.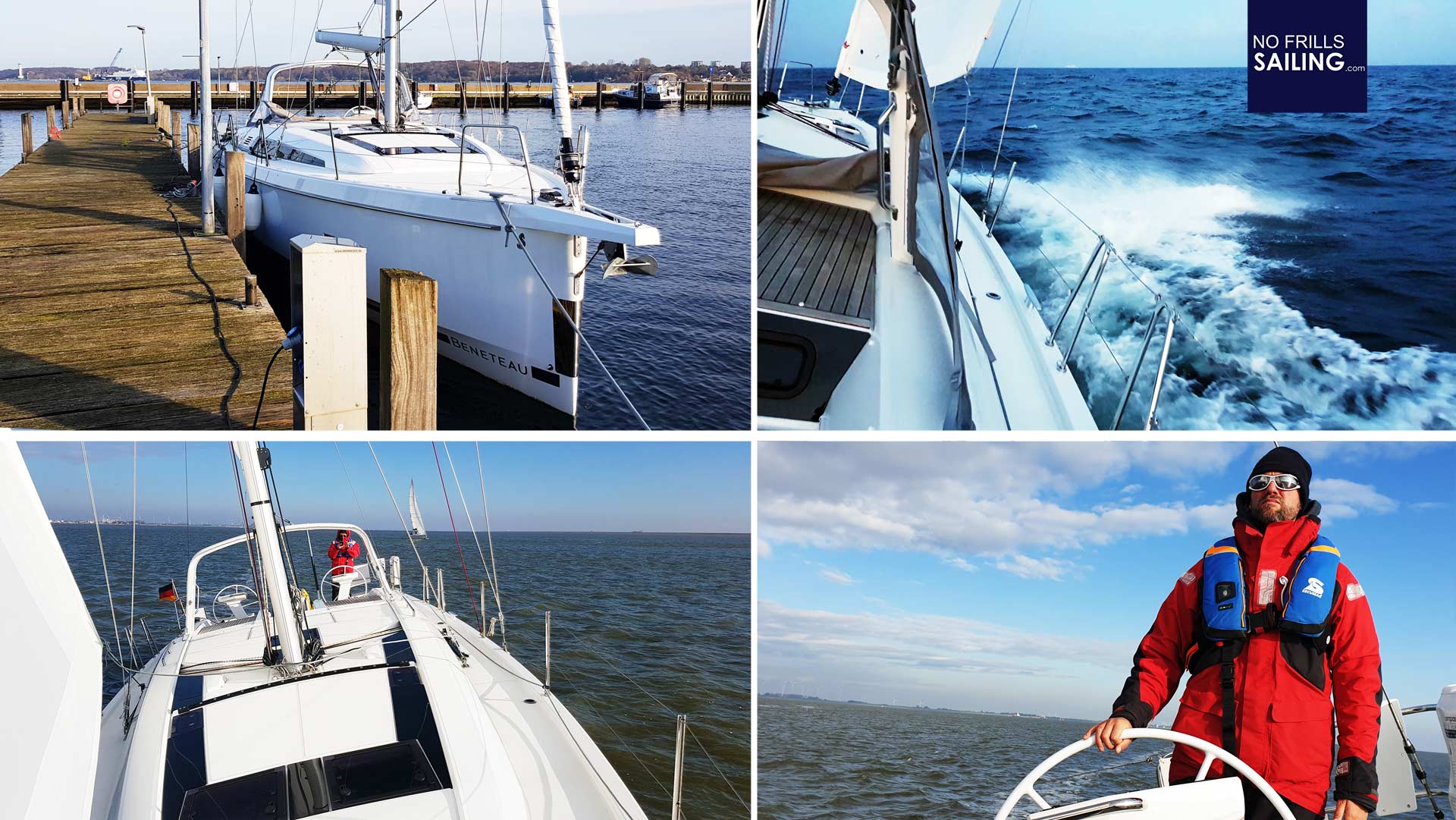 The Oceanis 46.1 should have been sailed by to Greece right about … now as I was planning my "Adriatic Winter Sailing"-adventure right after she arrived in Croatia, but administrative proceedings made the company cancel this trip so that a continuation of these sailing plans is postponed till mid-February – you can look forward to some 500 miles winter sailing from Croatia via Italy to Greece. But 2019 did have some other very interesting sailing trips apart from the 46.1 as well.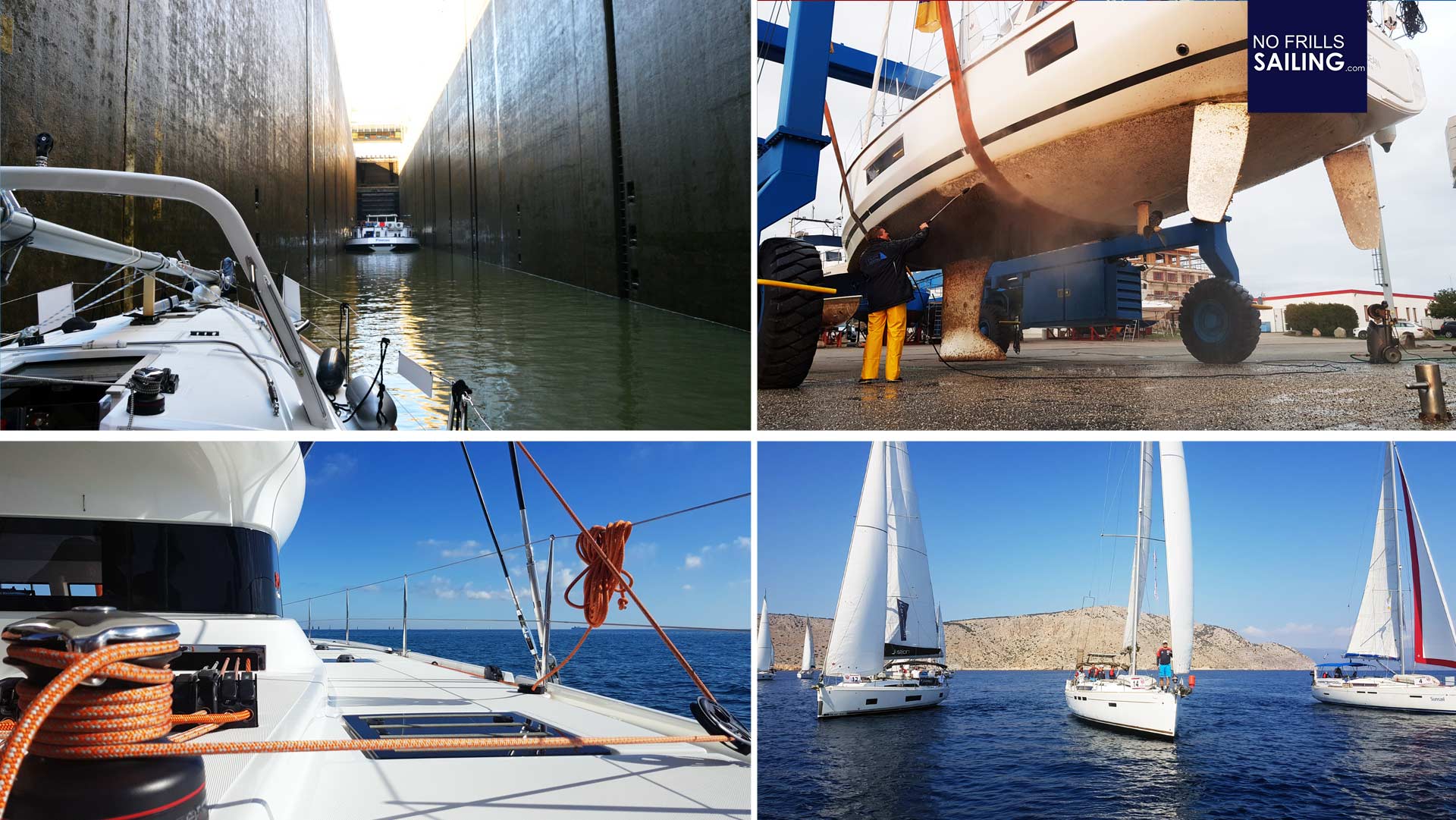 Like the inshore delivery I performed early last year, bringing a 35-ft Oceanis from inland Germany using a dozen locks and four or five inshore waterways. This was a big adventure, especially for my children who accompanied me on that trip and it opened up my eyes for a completely new, fascinating world of sailing. You may read all inshore-delivery articles by clicking on this hashtag. Not to forget the big regatta-adventure aboard the APRIL STAR during 2019 edition of the VIP-race "Rose of Charity" and my first time sailing aboard a catamaran. A complete shock though was the grounding with considerable damage to a boat – a lesson learned for sure!
Sailboat Refit, Boat Shows – and some great articles
Other than these, I as well visited boat shows, of which Cannes Yachting Festival still is the nicest, worked my ass off in my own sailboat, the King´s Cruiser 33 in a lot of working hours of the sailboat refit and visited – few but nice – yards, like the great CNB location in Bordeaux hich by the way now has moved to Italy, handing over this space to the booming cat-production.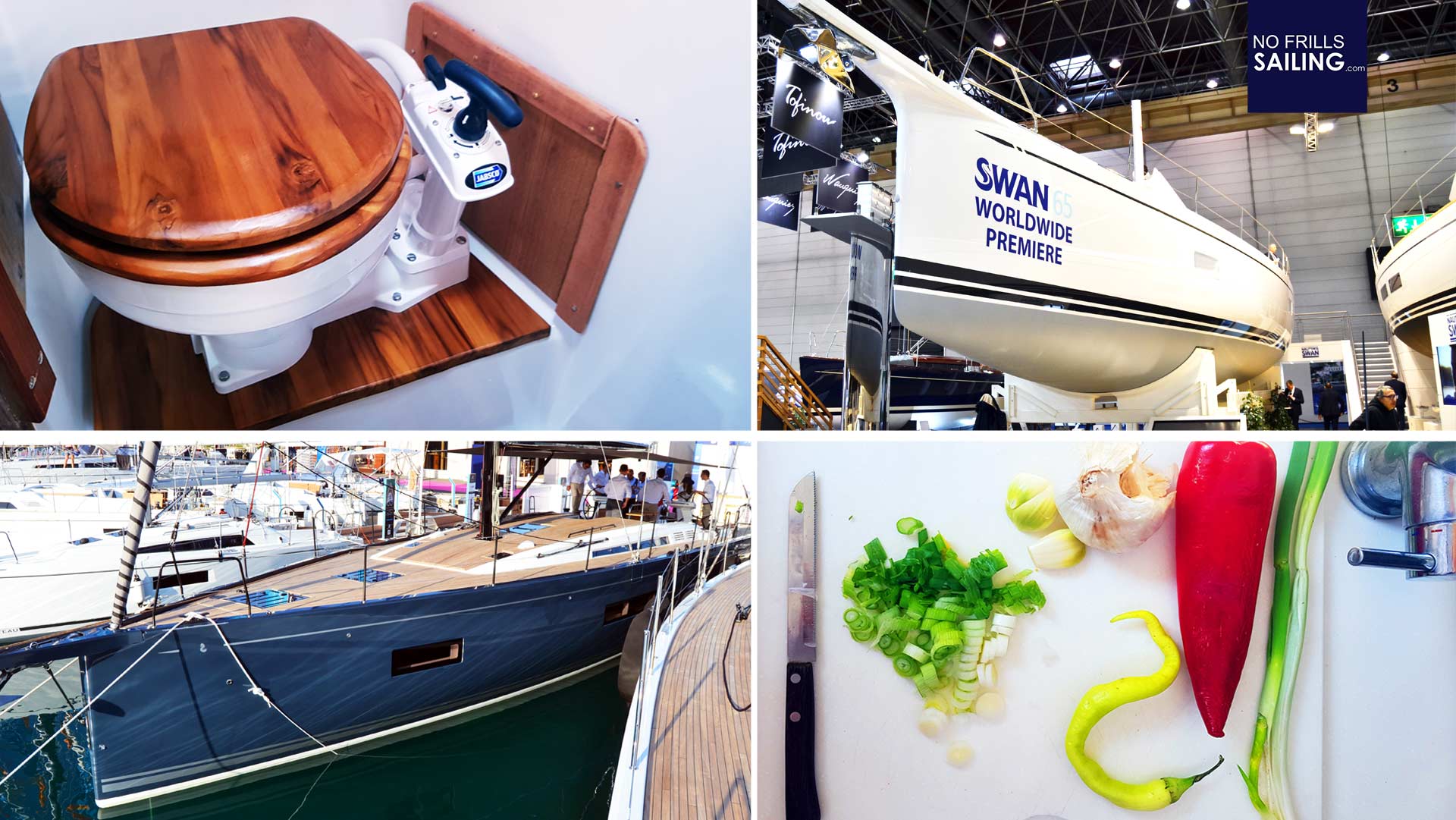 So, dearest readers, it was a great sailboat year 2019 and I again thank you for your support. You may look forward to an extensive coverage of upcoming BOOT Dusseldorf boat show with some very nice yachts already in the queue, some great sailboat reviews – more and more under sails – and maybe something big coming up in terms of my own boat. So, let´s move on to an even greater 2020! See you, be safe – Ahoi, as we say in German.
I wish you, dearest readers, a Happy New Year 2020 – may the winds blow moderate and may you all reach your goals safe and sound.