My last article on "Winter troubles and Corona setbacks" caused a bit of a stir-up as some people sent me emails or messages expressing their concerns – not concerns about the industry but regarding my mental state and well-being. Although I find this very flattering and touching – thanks for you caring! – I can assure you all is up and well. This article may sound a bit depressed, maybe because it was written while I was still freezing, but it wasn´t meant to cause any indisposition in you, dearest reader. Don´t worry, all is fine.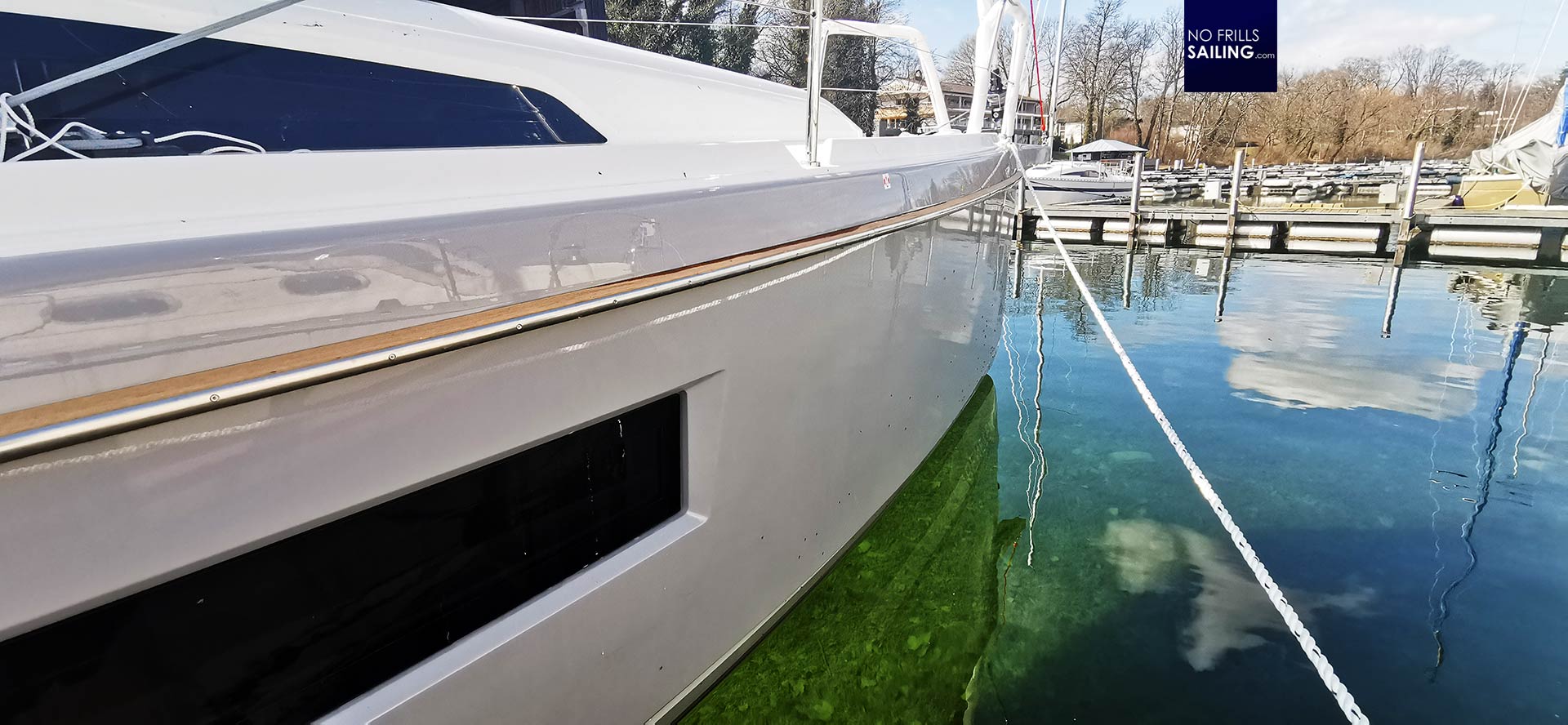 Let me try to put an addendum to this article and explain a bit more in detail the other – the nice side of this job. A side that is worth all that trouble and hardship. Our handover marathon last week is a good example because this ordeal of having no less than 4 yachts handed over in as little as 7 days shed a light on both the bad sides and the good sides of working in the boating industry.
My job in the business, and why I love it
First of all I´ll briefly explain what my part in this venture really is. As Director of Sales and Marketing I am accompanying our clients – the future boat owners – from their first contact with my company to the very day of the handover (and beyond that of course). That being said, after the boat is ordered there is a waiting time which I try to embellish with frequent updates on the boat being built in the yard, from the transport underway and when it finally arrived at the place of handover.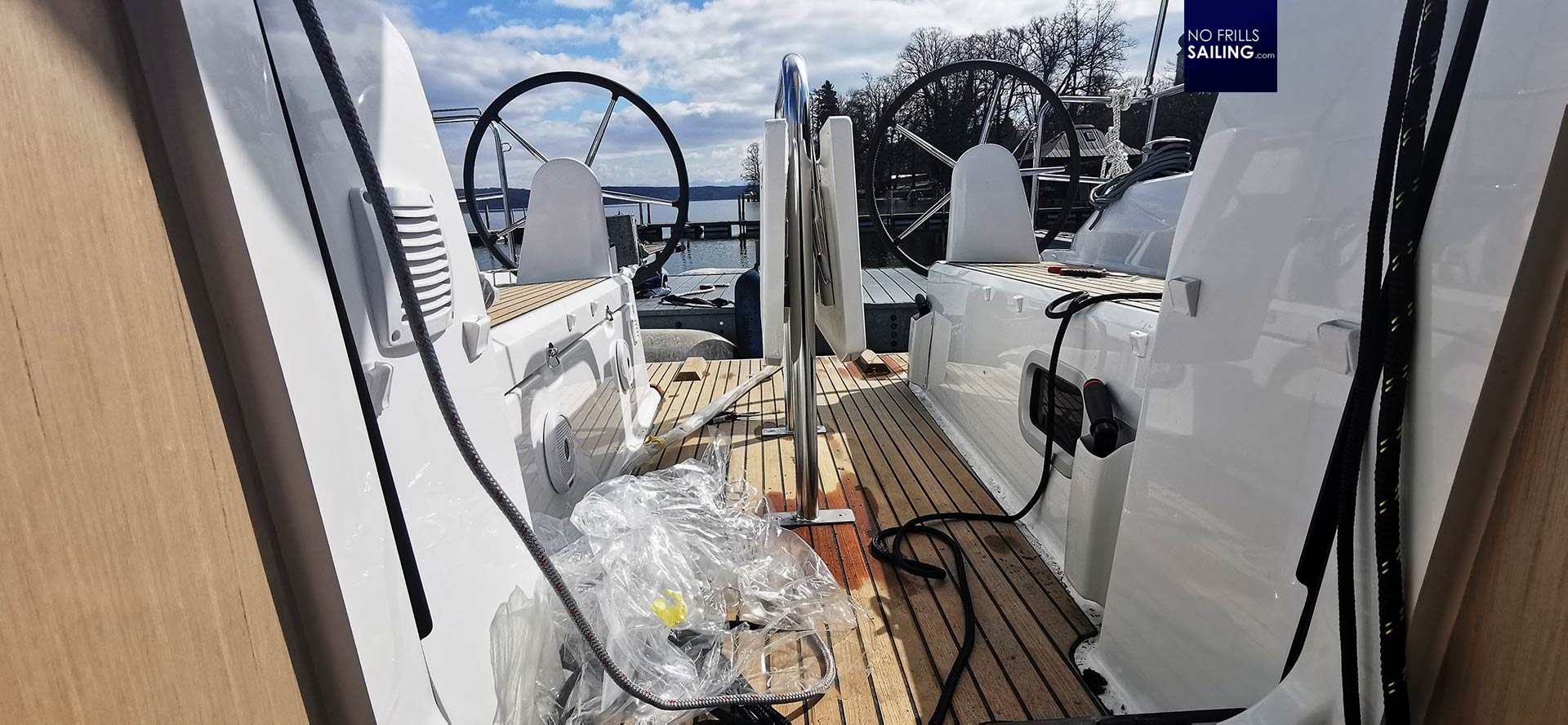 I usually arrive two days before handover day to the client. Normally our partners or our own technicians have already set up the boat to a handover-ready state: Mast is stepped, electronics are set up, engine is put into ooperation and so forth. My job is to check the boat from bow to stern, from mast top to keel: Is everything there as ordered? Is everything functioning properly? I do take over the boat from my crew like I was the owner – in this strict code of conduct we can make sure that somebody sees the boat with the owner´s eyes and maybe spot shortcomings – before this is done by the owner himself, which would be pretty embarrassing or worse.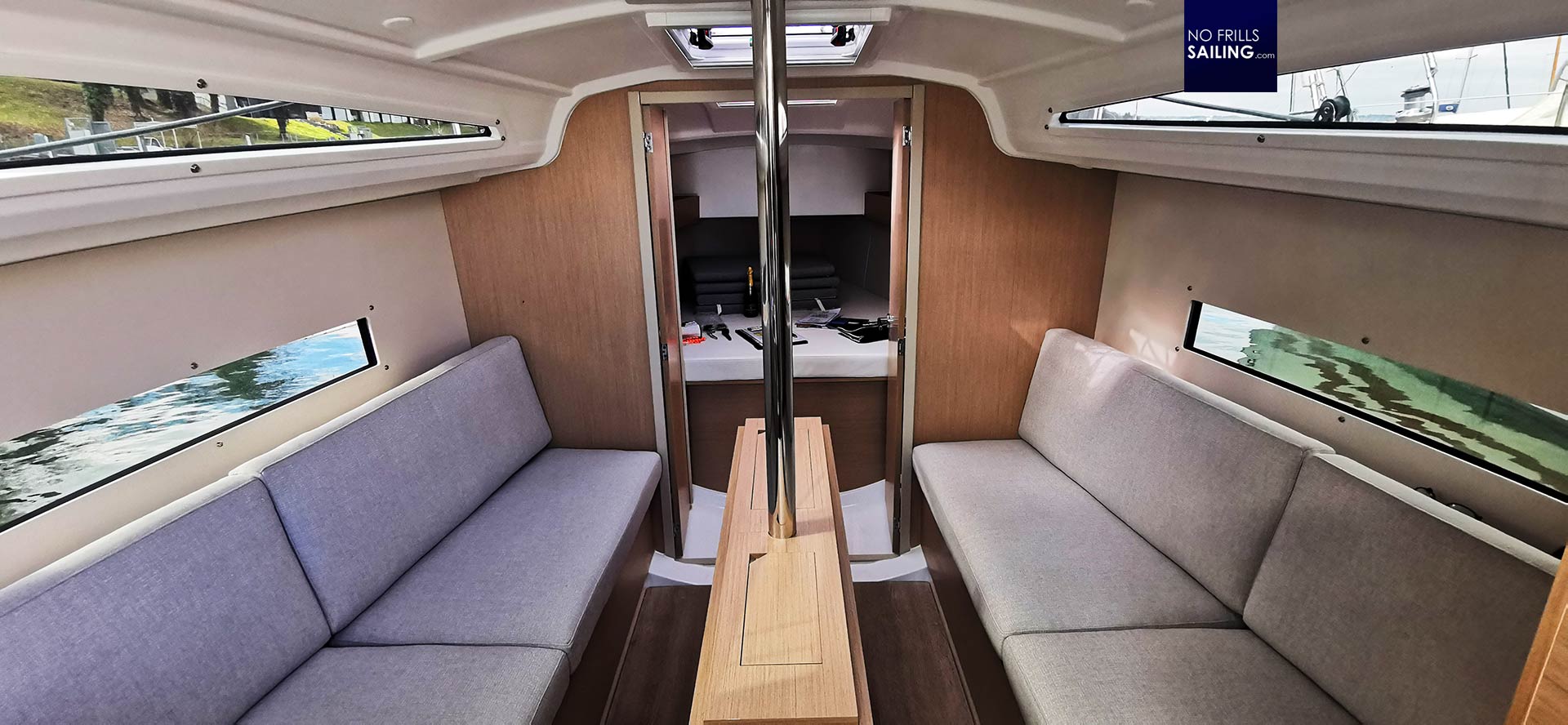 I also clean the boats thoroughly. That is my way to have everything set up pretty and shiny, add a fresh smell to the boat and by crawling into each corner I work myself through the check list to examine and supervise. Well, last week, during our marathon, this job was tougher than ever because the snowfall fucked up our schedule and there was much, much more work to do for me as well. Anyways, when the handover day is arrived, our boats are usually ready and finished.
Why we are in the boating industry
Handover day is the pinnacle of selling a boat. It surely is not the signature and the very act of the purchase of the owner. That of course is a nice gem and we all celebrate each sold boat for sure, but for me, personally, that is just the start of a long, long journey. A journey that is completed only when the boat is finally handed over and the client is happy.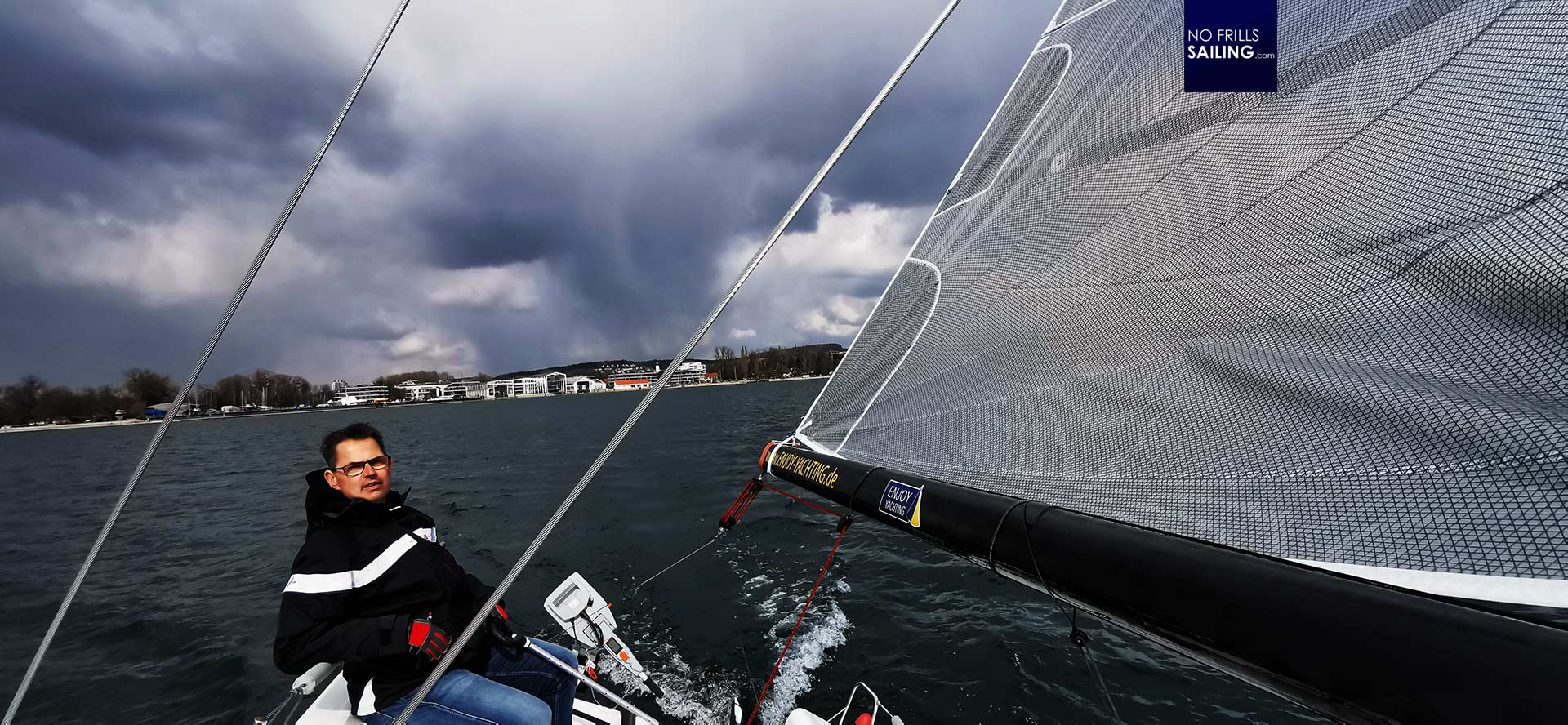 It does not matter – at least not for me – if the boat is a small First 24 or a big Oceanis: My favourite moment of handover day is the one when we put aside the check lists, delivery notes, CE-certificates and all that paperwork stuff, start the engine for the first time and the owner is casting off with his or her new yacht – a premiere. And this is the moment when I feel rewarded the most. Hoisting the sails, killing the engine and then … this bright smile of the fresh owner!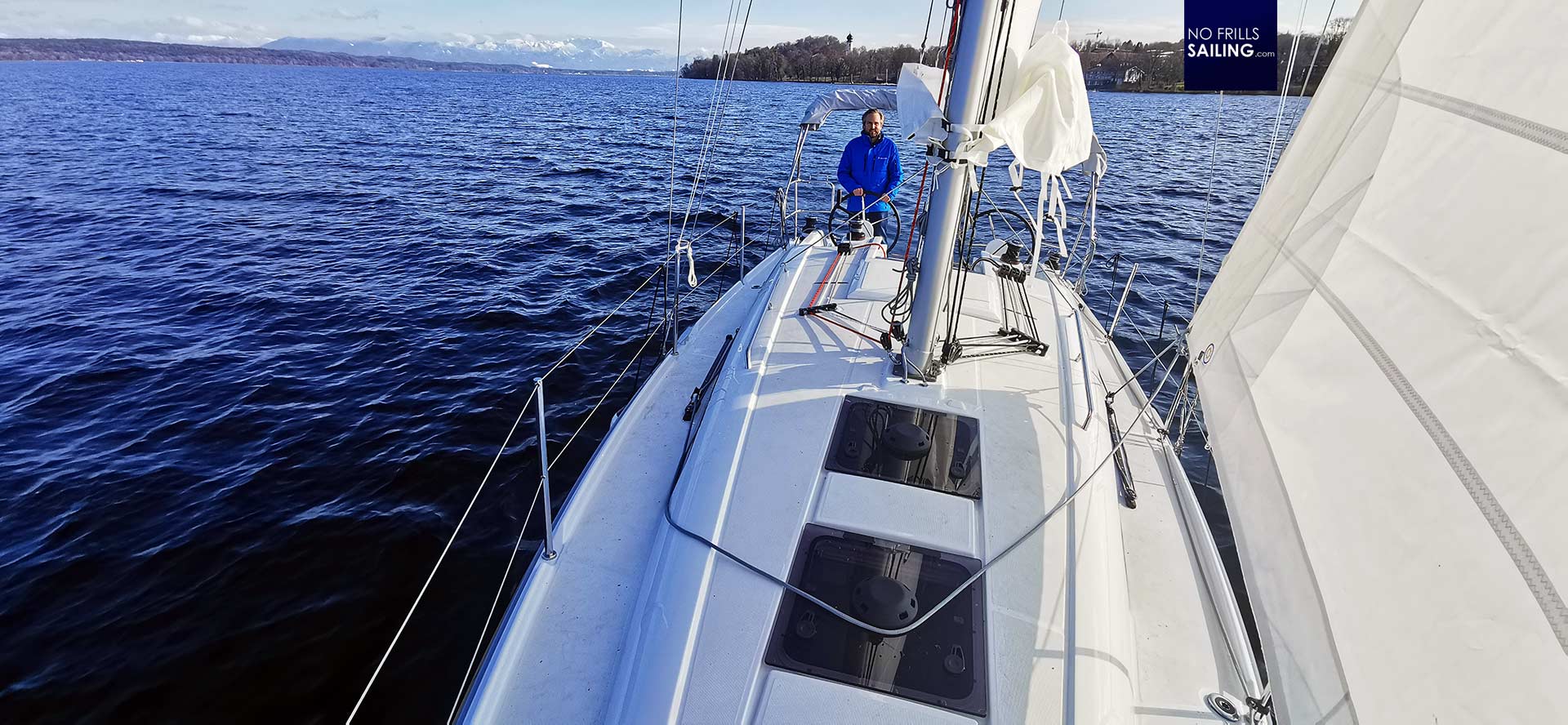 It´s a moment worth all the strain, the hectic days prior delivery, the setting up of the boat, the trouble shooting, the fucked up schedules, parts undelivered, shooting out solutions for all the small and the big problems or obstacles popping up all the way through commissioning. It´s this smile of the new proud owner that is worth everything. In my head I have all the pictures of the the things that went wrong: A boat is 100 per cent handmade. It´s done by people: Laminating the hull, putting in the woodworks, setting up electric wires and installing the equipment. People do make mistakes, we are not robots. There is always something not quite right – it is natural. But having overcome this and putting the boat to a state where (at least almost) everything is just right – and watching the new owner taking over his new boat … that´s the real currency I am paid with.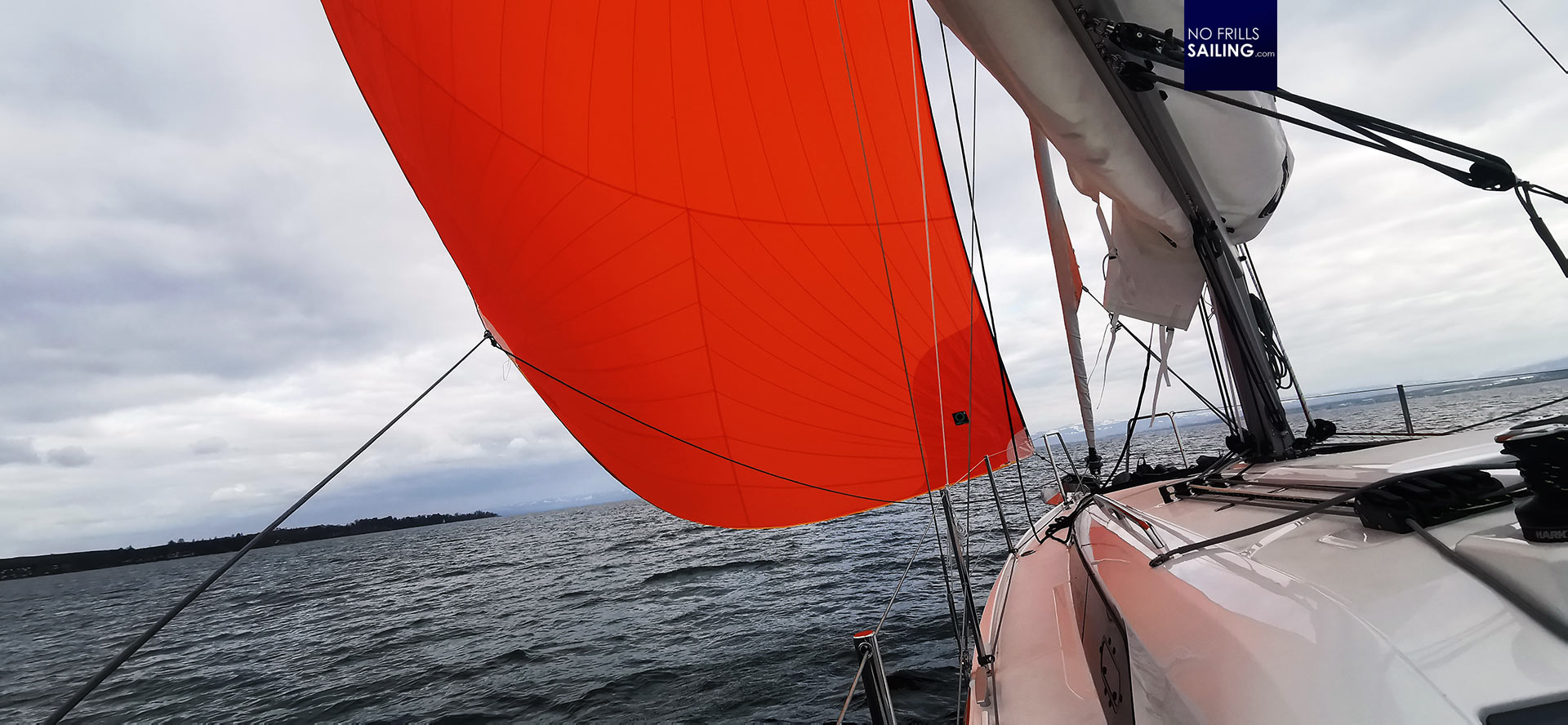 This is my job during handover: Quality check and taking over the boat from the technical crew and handing over the new yacht to the owners. Usually we are there for two days: That is needed for the bigger, more complicated boats. Small yachts are handed over within one working day. First couple of hours is a complete walkthrough of the yacht on deck and below, explaining all features and functionalities, having a quality check. Afterwards it´s the acceptance run.
Getting rewarded
Looking back to my previous article where I tried to explain a bit the difficulties in our job set by the current Covid-crisis and the unfortunate combination with bad weather I must say that – like always in life – the pendulum always swings back full fledged the same way. And just as if the God of the Winds might have seen our crew enduring the freezing cold temperatures days before, he recompensated us with the best best possible handover-day-setup imaginable.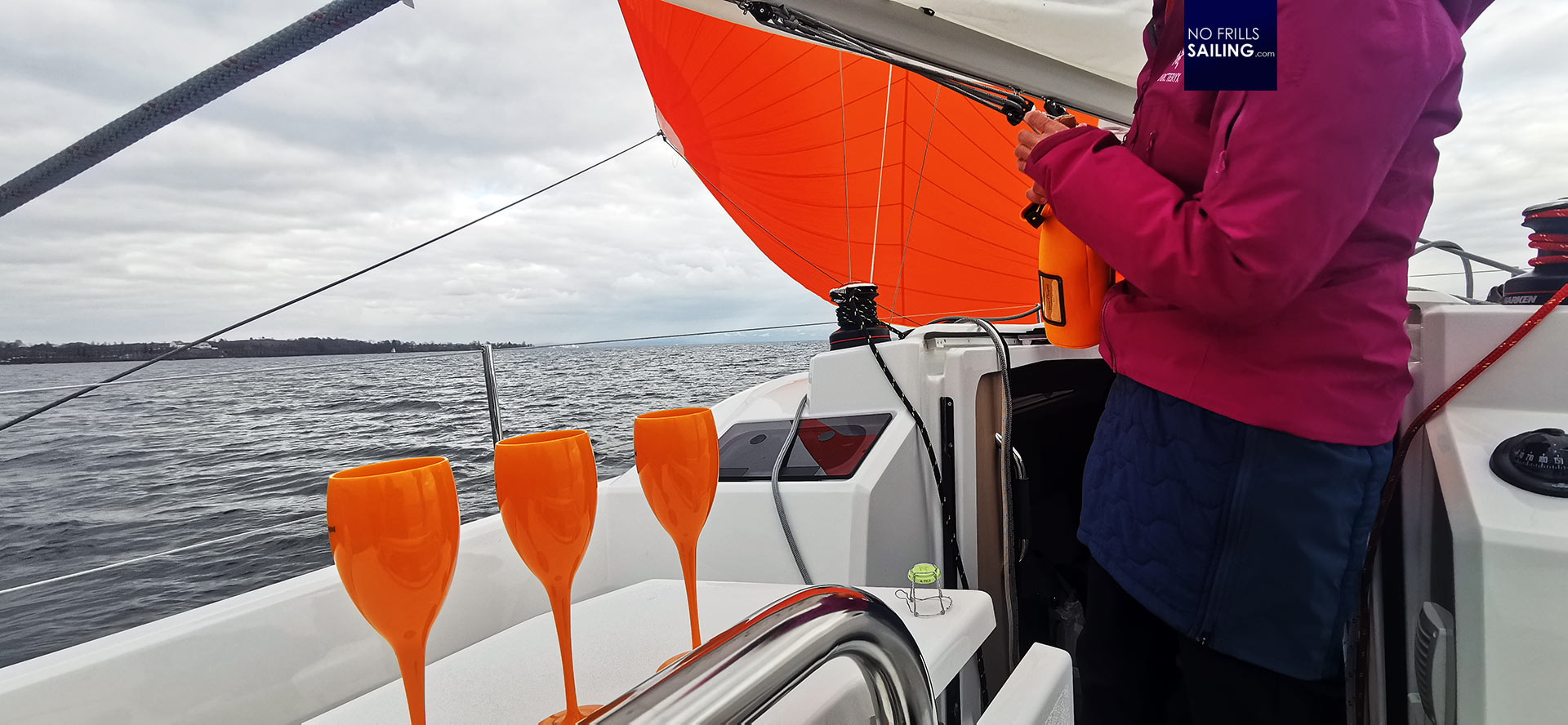 One of our clients, a very sympathetic couple, brought with them a nice bottle of Champaign. We as well always get our clients the sparkling treat, but this time they´ve invited us. What a nice gesture! As we accompanied the couple sailing over the big Lake of Constance in Southern Germany to the new home port of the boat – a 16 mile weak-wind run – we used the time to apply some Gennaker training and had no less than 4 hours of happy talk, intense conversations and a very, very touching, happy first voyage of JOLIE BATEAU, their new Oceanis 30.1.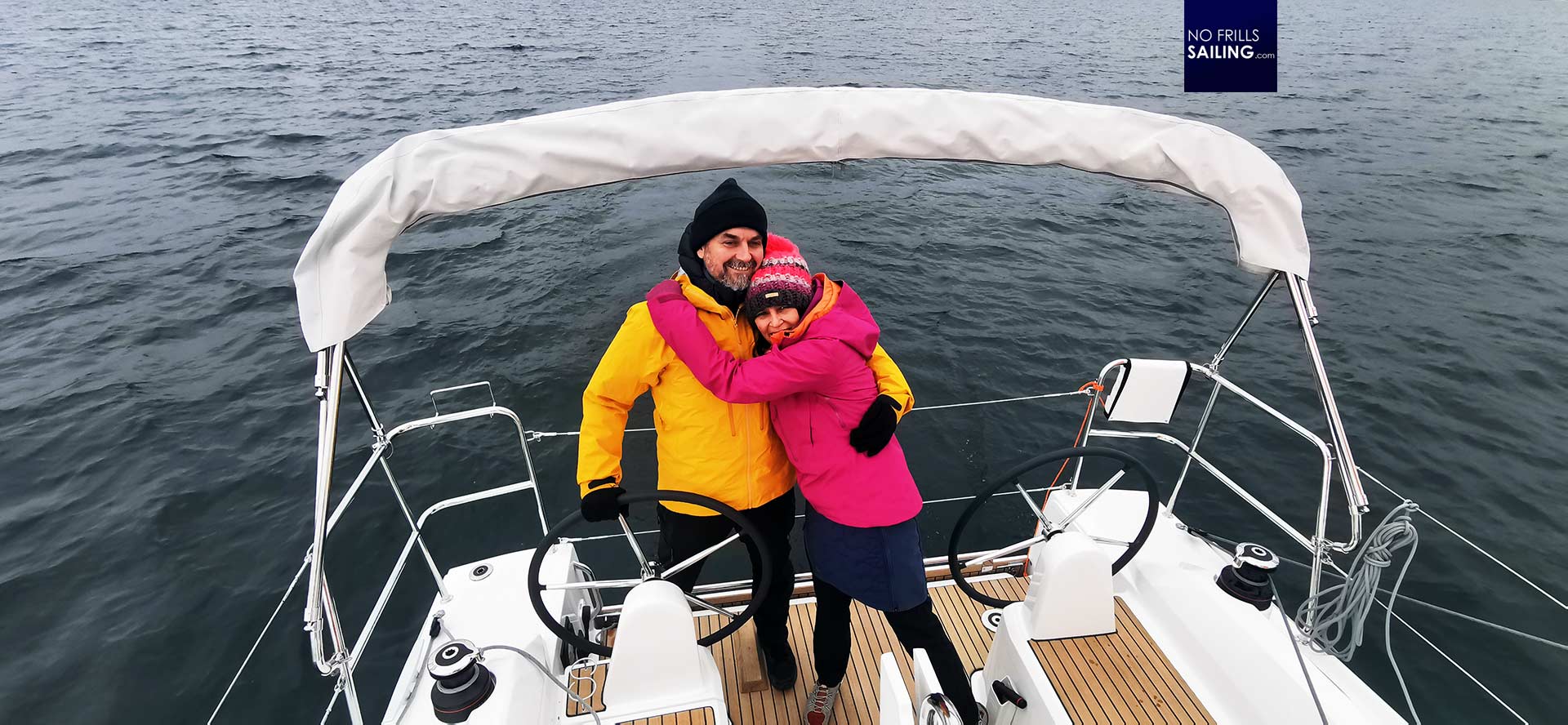 Seeing our clients smiling, chatting and celebrating their new purchase is pure bliss. It´s a treat for me, for our team and all who are involved in making this happen. A boat is a luxury object: Nobody really "needs" a boat and thus needs to spend money on it. In this it´s even more important – at least this is how I feel – to try to imagine how this must feel for our clients. Investing such a big budget in an otherwise "unnecessary" thing, high expectations and aspirations: Making it possible and meeting the demand of the client is what I feel is my job.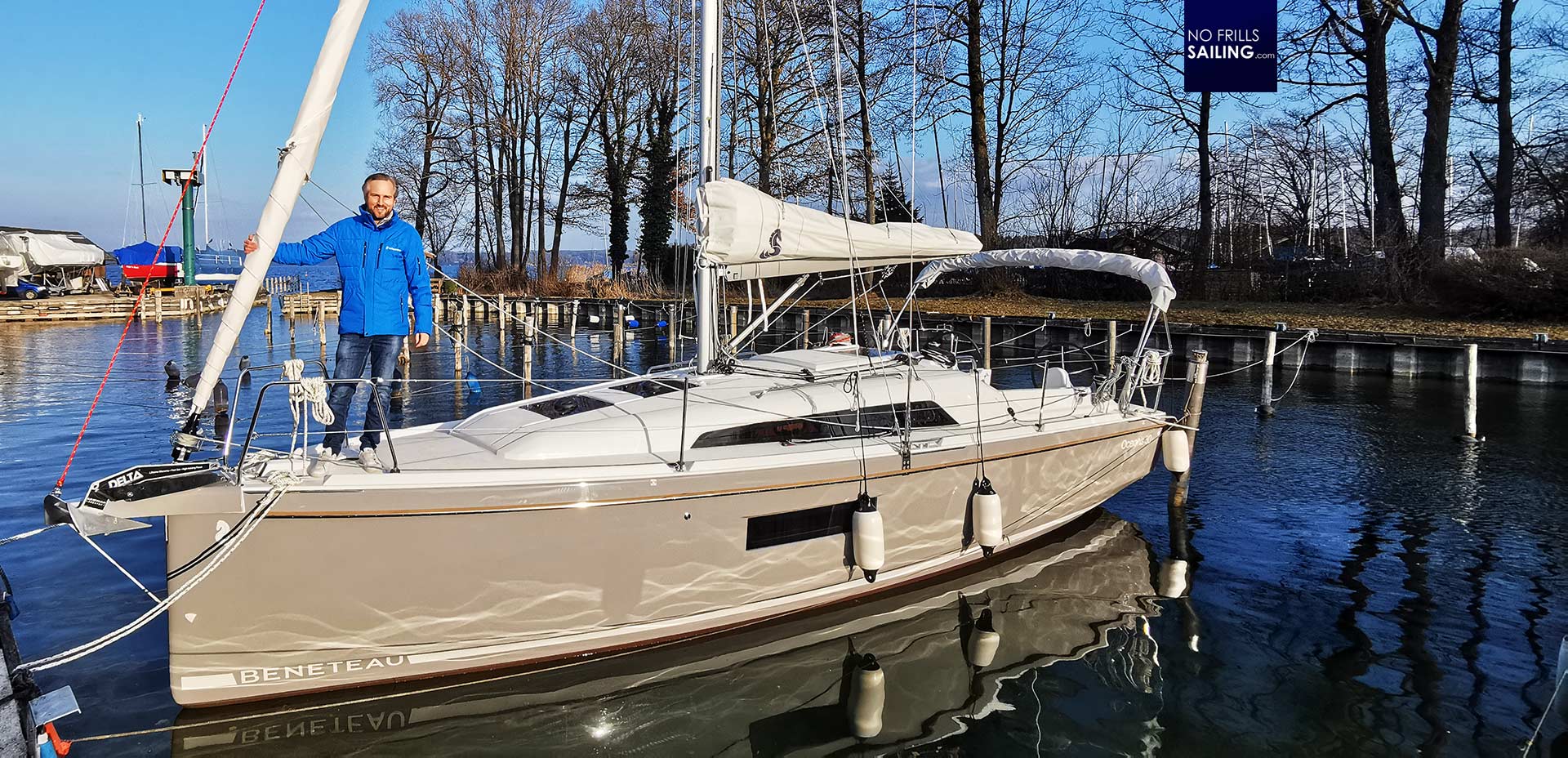 This is why we put so much effort in the handover day. We do not simply give away the keys and collect the documents, we stay on board, we remain at their disposal, we try to answer their questions. Of course, there are almost always little – sometimes bigger – issues. Like a scratch in the new floorboard, a part missing (classic: shore power cable) or a part of the electronic equipment displaying an error. But that is not a problem: Being honest about it, staying true to our customer promise and remaining at their disposal until everything is worked out to their satisfaction is what comes afterwards. Even if this may take a little longer – due to Covid – it´s always the memory of this little smile, the proud first moment aboard, that keeps me going.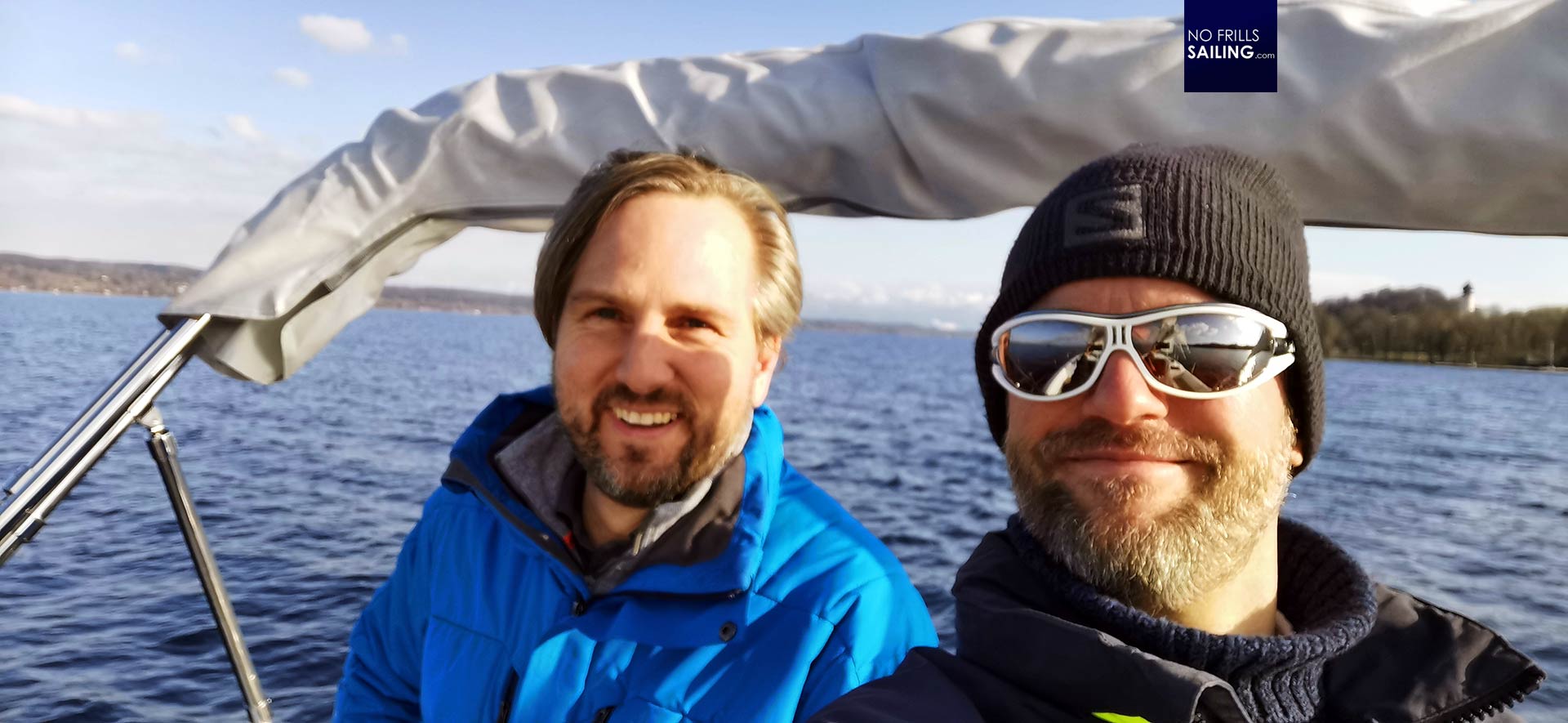 In this I wish all my clients, all those new owners – old ones, the current skippers and all future sailors – all the best and I hope that we can keep up this good relationship, honest, true and direct; always solution-oriented and respectful. I think we are doing a good job, trying to achieve the best, cleaning up the mess, preparing the yachts to their max. Even in Corona-times. I hope that this addendum to my last article clears up a bit the somewhat somber feel – making way for a more optimistic view. For me personally, it´s this and so much more, as my own new boat is about to see the water – this time me as her owner and new skipper, hopefully smiling at least the same way as my clients do.
You may also like to read these articles:
Corona and the boating industry, an educated guess one year back
Happy owners, albeit shutdown
My new boat arrived!