Undoubtedly the sailing heart of the world beats in France. Most of the groundbreaking designs and breakthroughs are achieved by this nation between the mighty Atlantic Ocean and the Med. And because of this, we tend to loose our attention because there is a lot going on outside of France – and even outside of Europe as well. It was during Corona that I first read about a 30 footer performance project started in Australia. I was called "Farr X2" and the sole name should pick up our ears.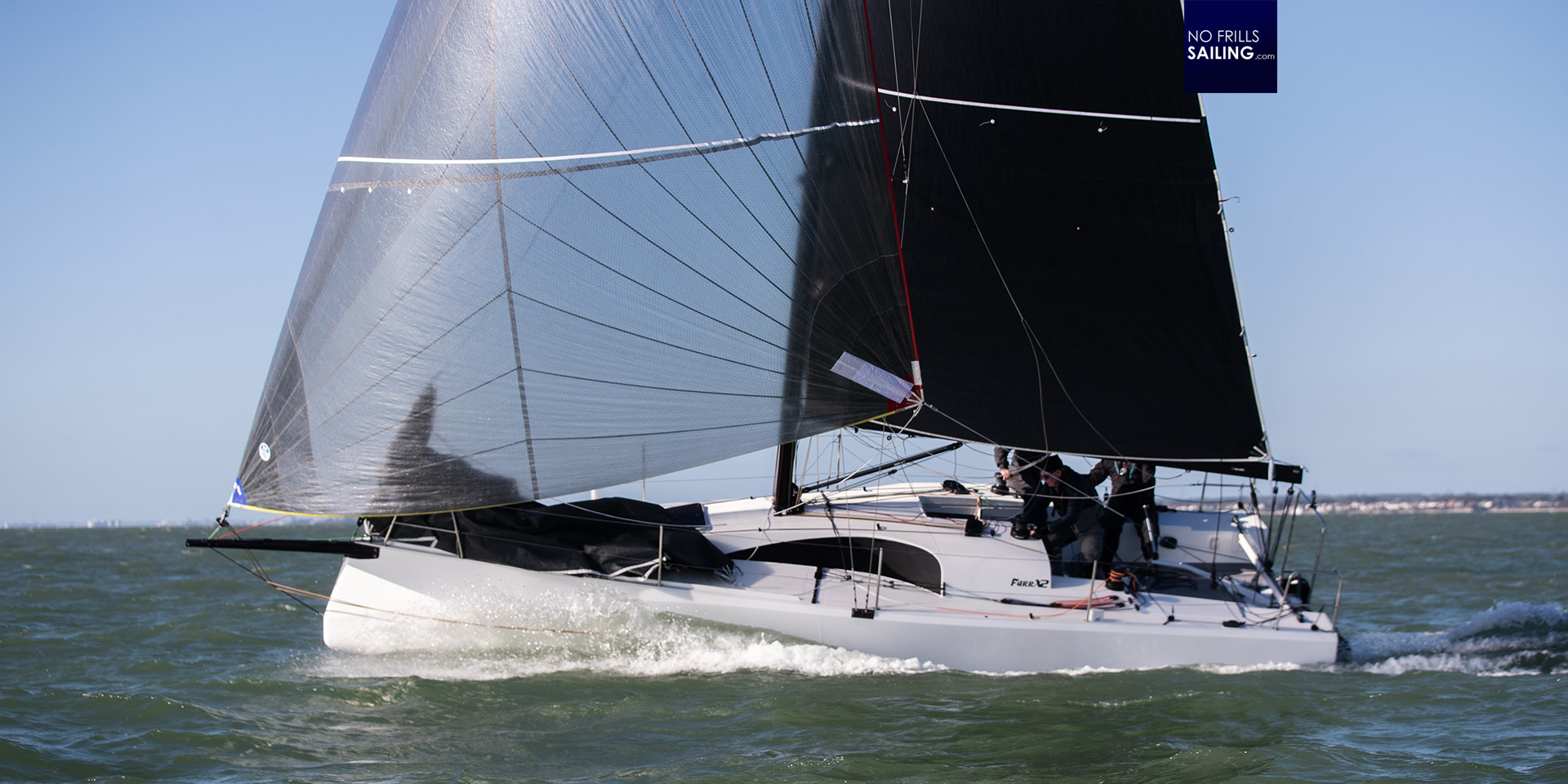 Now, with the first units hitting the water, the series production of the 10 meter-boat has started and I have no doubt that we will soon see the first boats arriving in the European racing theaters. As I have a soft spot for the small performance-oriented boats, I took my chance and contacted the team behind this racing-boat project.
Talking to Farr X2-mastermind, Bret Perry
Apart from the topic itself, I find it always so fascinating to directly communicate with people who are literally on the other side of the planet. Isn´t that wonderful? Just days after my request I got acquainted with Bret Perry in Australia, who is the mastermind behind the Farr X2-project, and this is what we have been talking about …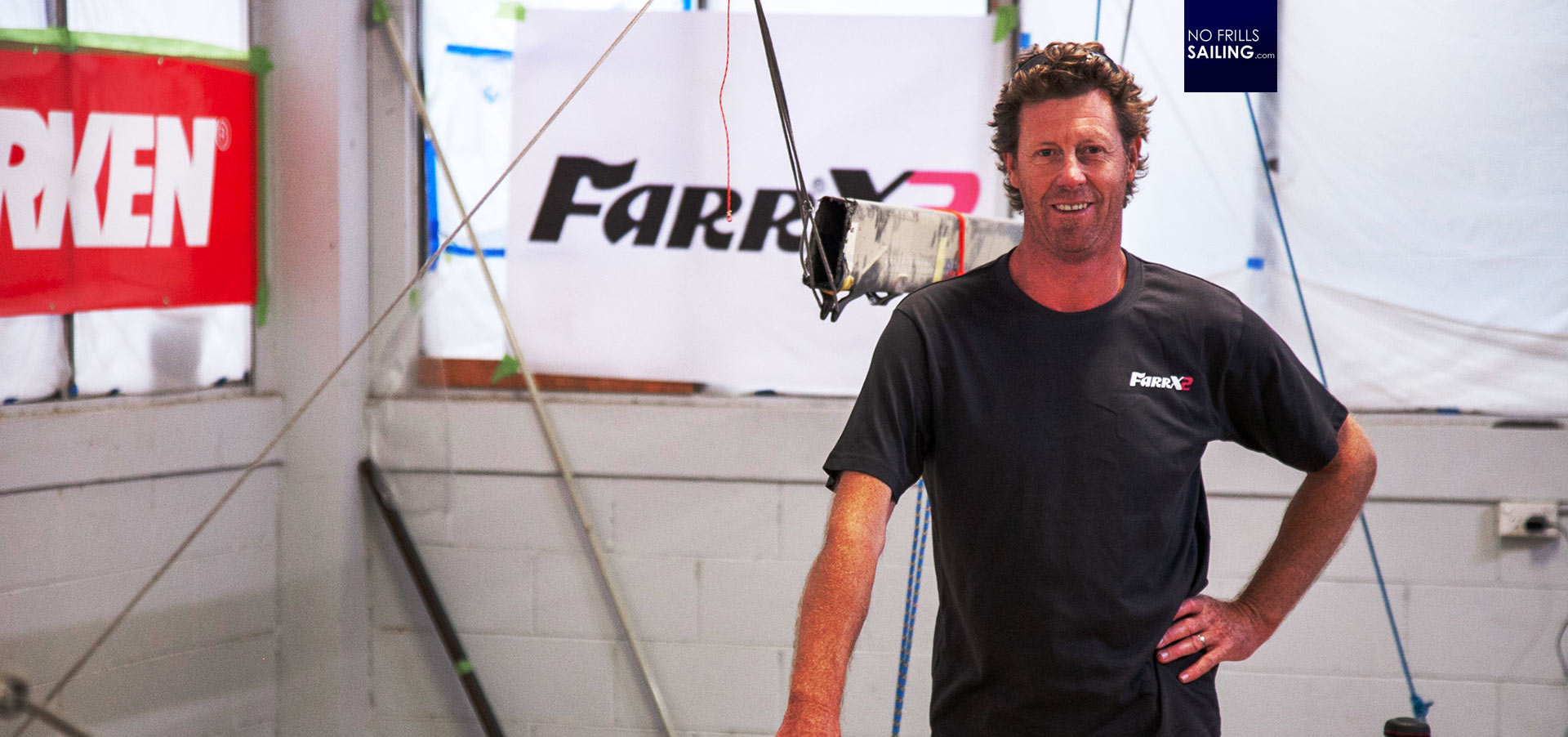 Lars Reisberg | NO FRILLS SAILING.com: "Bret, thanks for taking your time answering my questions. Let´s start with a short introduction: Who are you and what is your task within the Farr X2-project?"
Farr X2 | Bret Perry: "Hi Lars. To put it short, I am the global license holder and project manager of the Farr X2-project. I pulled the design-team of the boat, the engineering-staff and build-team together to initiate the project beyond the concept."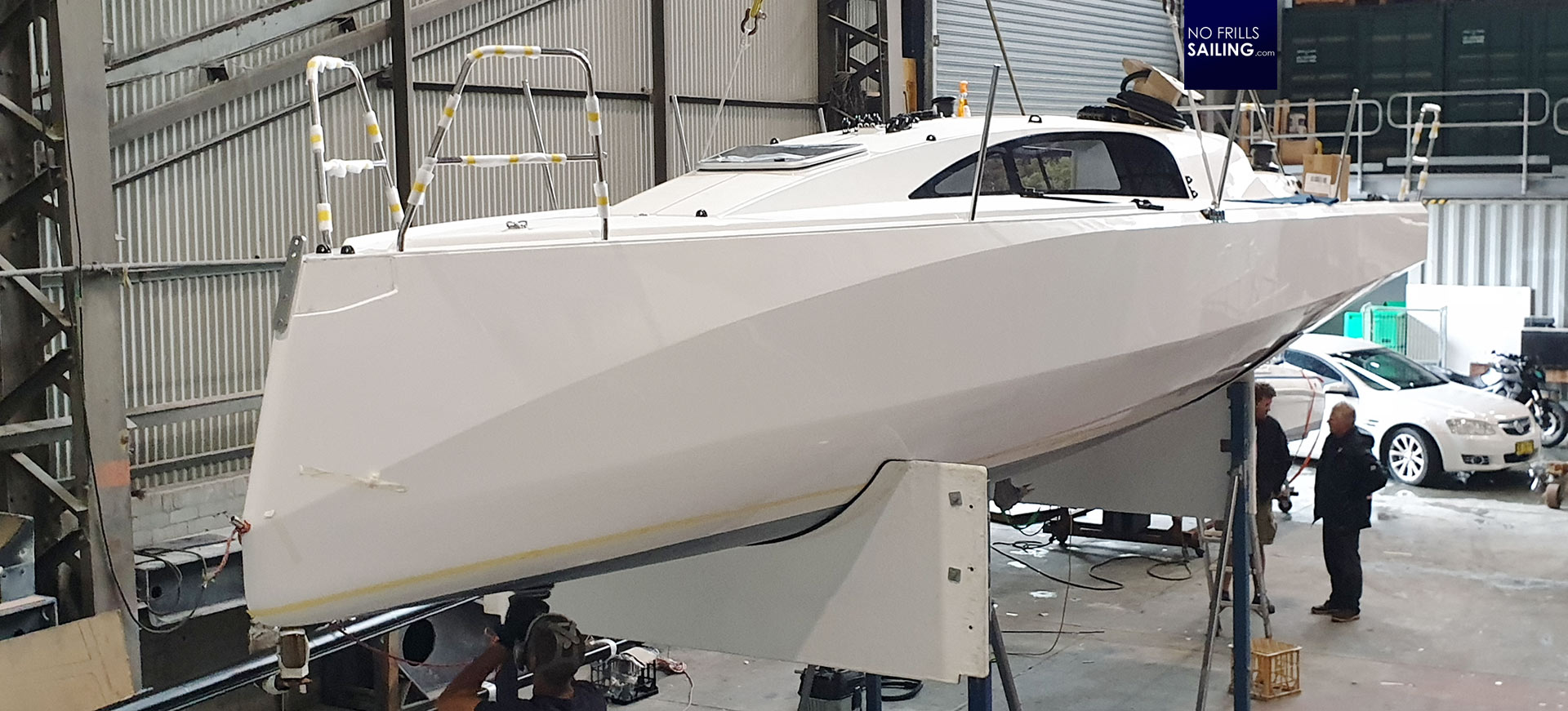 NO FRILLS SAILING.com: "What was the general idea behind the Farr X2-project?
Bret Perry: "Our aim was to design a high-performance short-handed offshore yacht that was powerful and fun but easy to handle."
NO FRILLS SAILING.com: "… sounds familiar. The 30 ft performance market has seen a soar, many interesting boats appeared within a relatively short period of time: Figaro 3, Dehler 30 OD or just in the new Sun Fast 30 OD – what would you say sets the Farr X2 apart from all these boats?"
Bret Perry: "I´d say clearly the performance! A lot of the boats on the market still sit in the heavier racer/cruiser style of yacht. The Farr X2 is a smartly designed race boat. It has a well thought out ergonomic deck layout and below we have focused on how to use the space to create a comfortable but light fit out. The Farr X2 has by far the most optimum power to weight ration giving it plenty of power in lighter conditions. But the sail plan enables you to shorten sail very easily to manage heavier conditions with ease. It was always our focus to be powered up early to make sure the boat is always sailing to its numbers."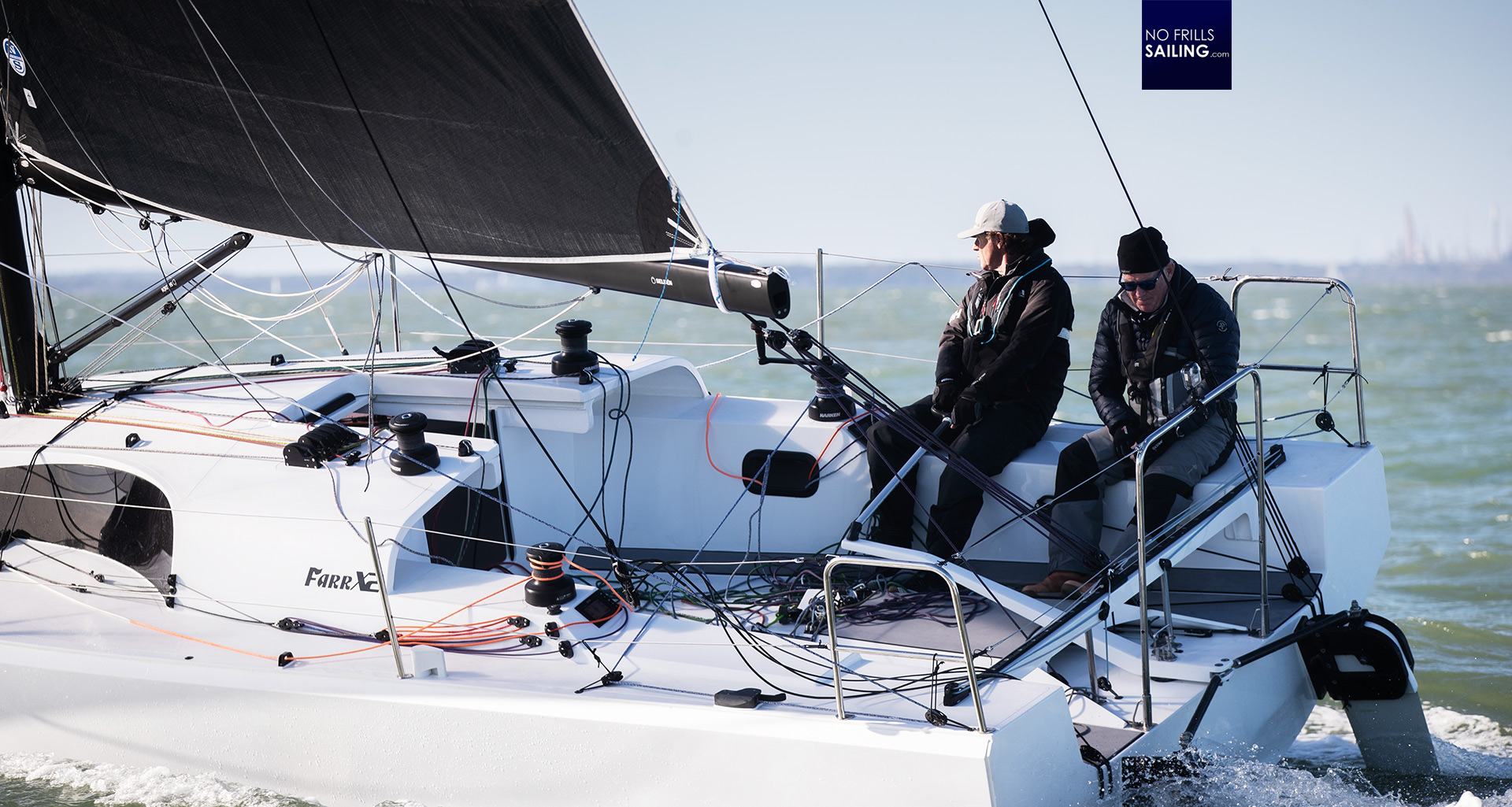 NO FRILLS SAILING.com: "The X2 is an Australian project, where it was conceived and is produced: Where is the main market for the boat? How many orders/boats in the water does the company already have?"
Bret Perry: "Well, the idea was conceived in Australia but has been a goal of mine ever since my time in the Mini 650-fleet in Spain and France. After the Mini 650 the next step was the Class 40 which I find to be too much for a lot of people. At the time there were only a few 30 ft-boats that were being raced but these were generally older designs. The double handed-market boomed a few years back and that was when I decided to pull the trigger. The SunFast 3300, Dehler 30 OD, J 99 and even the JPK 1080 were taking hold. But I thought that there still wasn't a thoroughbred racing boat with absolute speed in mind …"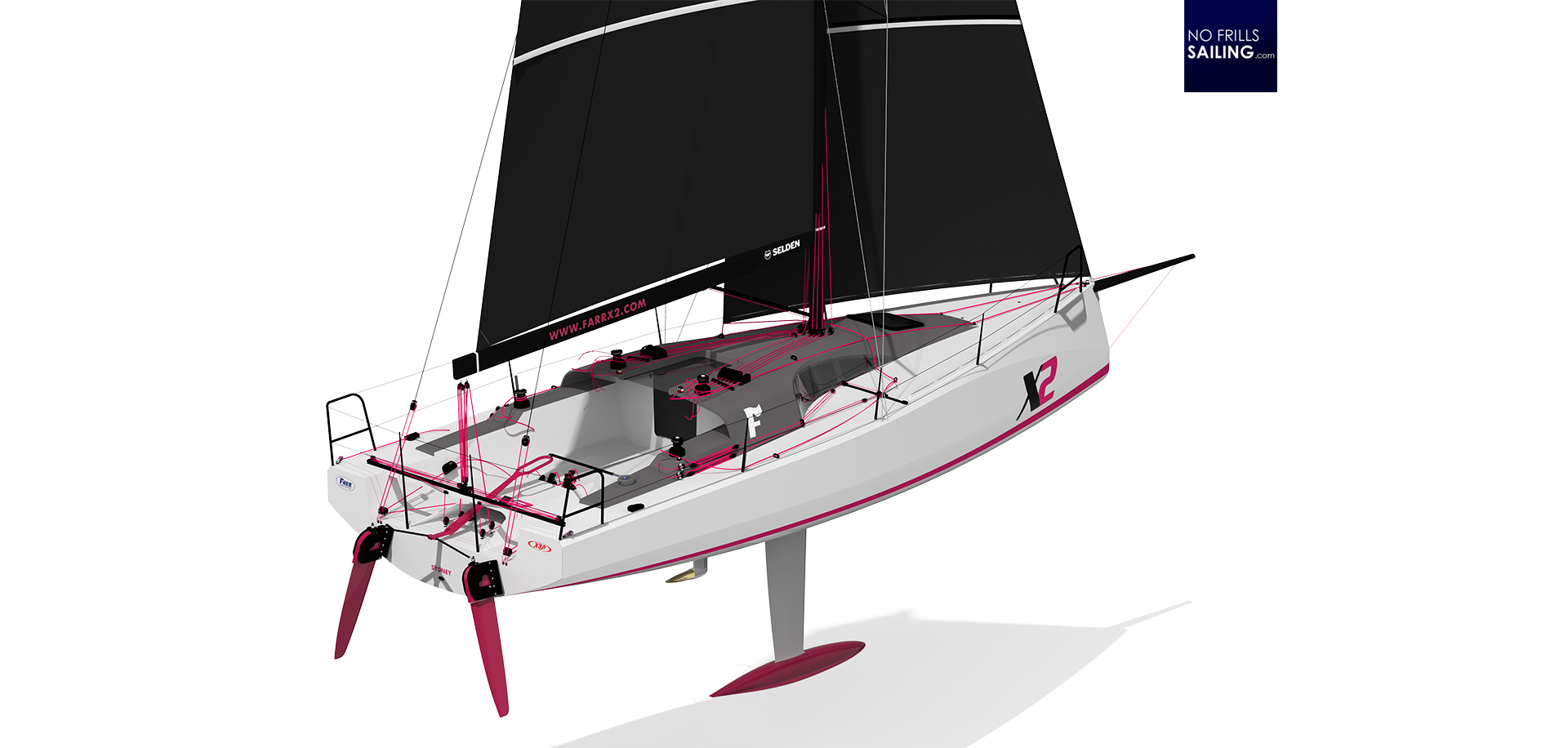 Bret Perry: "… the main market is no doubt Europe and it is my big push over the coming months. Hull #3 and #4 will be sailing together out of Hamble in the coming weeks which will be the start of a very exciting season. North America is also gaining momentum with two more boats there this season. New Zealand is also a very big double handed market and we have hull #5 going there in early February. We have more orders on our books and it is my personal goal to reach 20 boats over the coming year. After that I consider the Farr X2 a success and it will look after itself once we reach that milestone. Who knows how many we will do? I can only answer that by saying – as many as we can. (smiles)"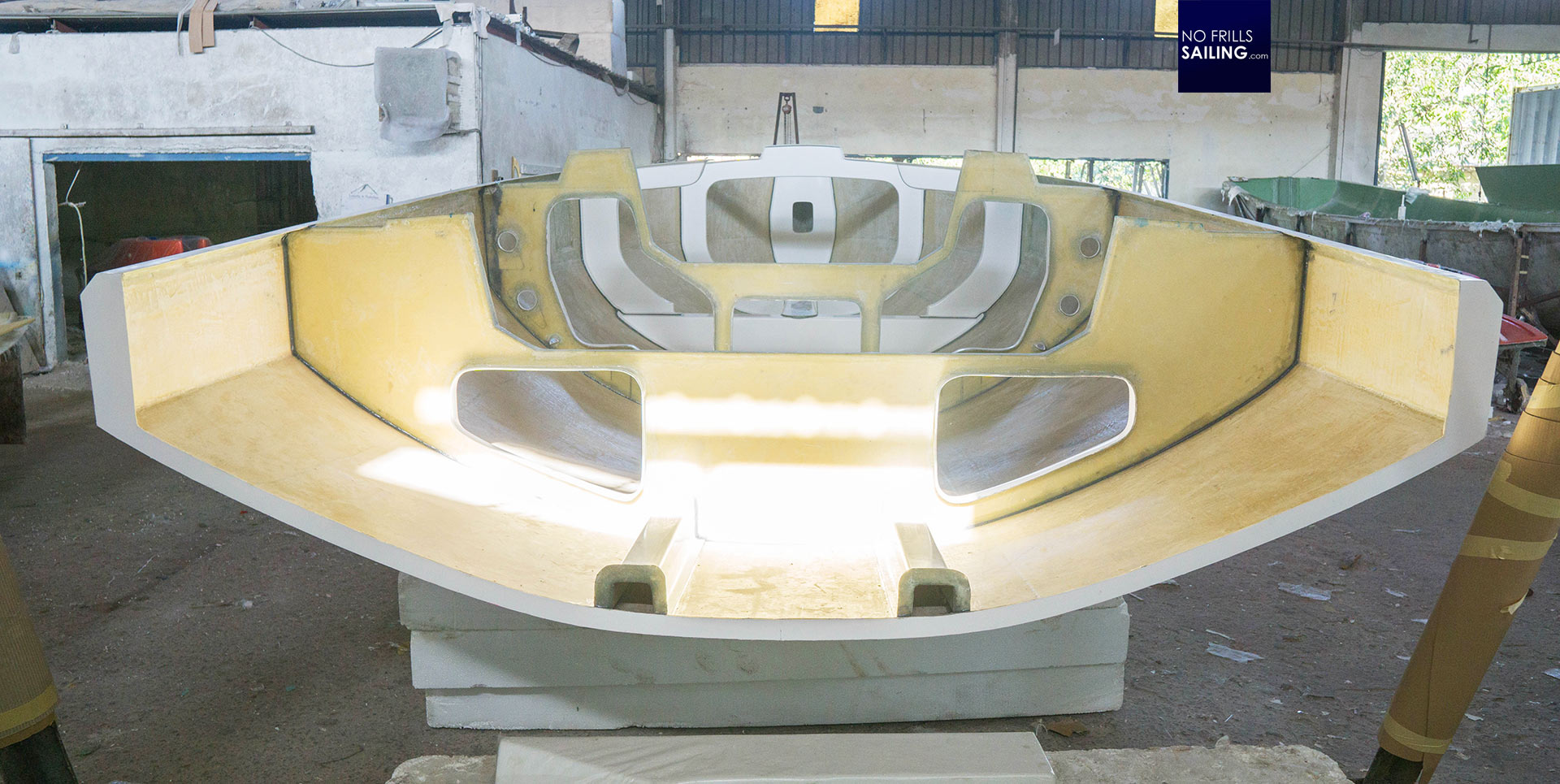 NO FRILLS SAILING.com: "During one of the very early sea trials a keel came off the boat – could you describe in short what has been the reason for this and which measures had been taken to never repeat this circumstance?"
Bret Perry: "Yes, unfortunately, hull #1 was completely written off after the keel issue. We had not been able to secure the keel nor the bolts to enable us to 100 % pinpoint the exact reason for the event. It was not a composite issue, we have been able to determine that for sure, but to say exactly is pure speculation as to what happened. It shook us all up, especially the crew on board for which we are thankful they were rescued safely. But what it did do was force us to look at the entire system so we completely redesigned the keel attachment system. We took a "Belts and Braces" approach to ensure it never happens again. The original design was 2 x A4 80 bolts down into the fin we have reversed that and anchored 2 x A4 80 studs which now come up into the boat and are locked with A4 80 nuts, so it is the same material there. We have also implemented a nut lock-system to prevent any unwinding. All our boats have this and hull #2 in San Fran has been completely retrofitted with the new system and is about to go back in the water."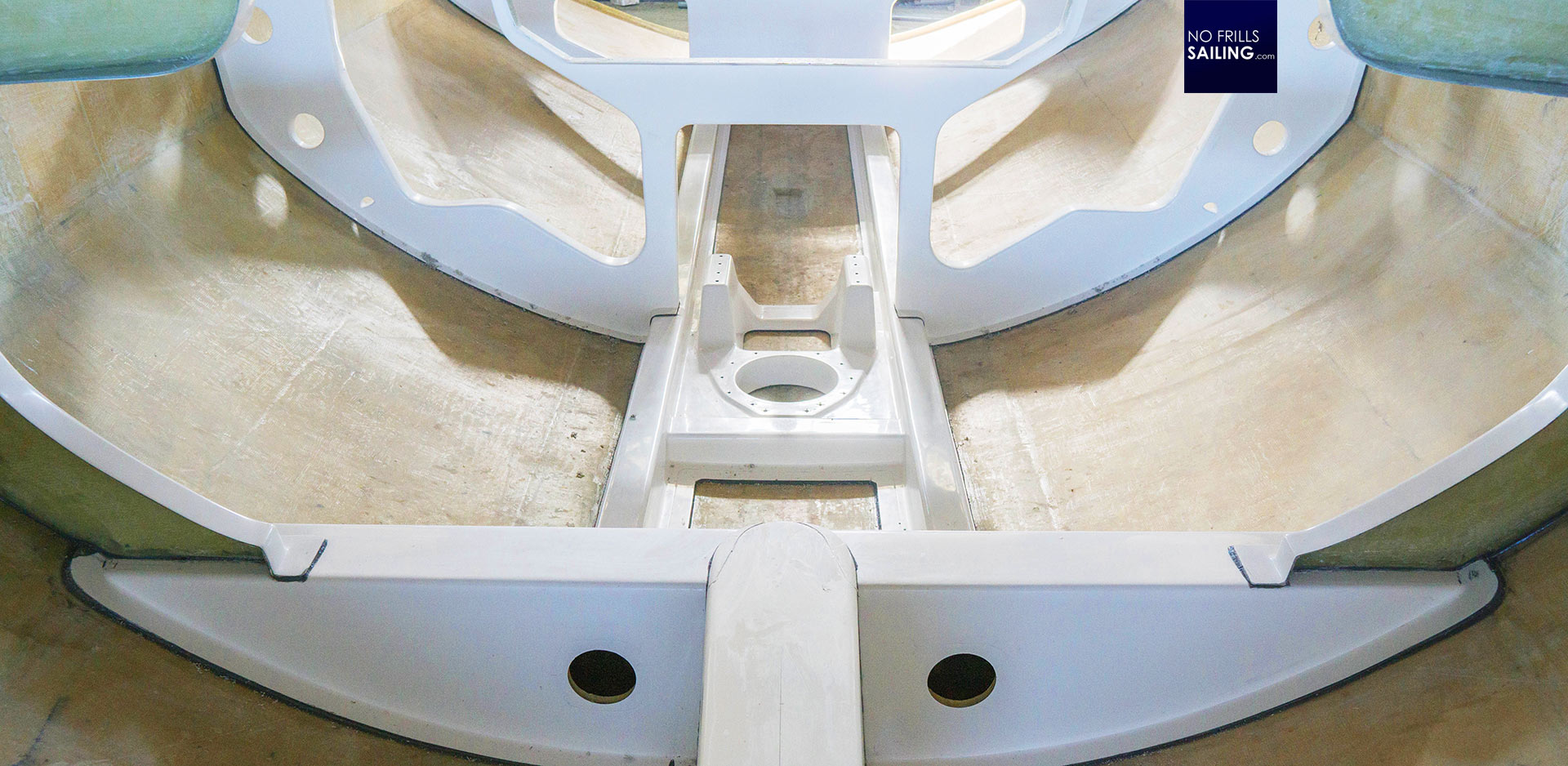 NO FRILLS SAILING.com: "Have you personally sailed an X2 already? What were your impressions? What is can she do exceptionally?"
Bret Perry: "Oh yes, absolutely! Although when I am on the boat it is hard to get hold of the tiller because once you are on you don't want to let go. Upwind she is balanced and has a great feel. It rests and tracks perfectly on the chine. Remember, it is only 30 ft so the waterline is a huge factor here. In saying this we can definitely hold our own against the likes of the SunFast 3300 which is a bit longer but suffers with a bit more weight. It's as soon as you crack sheets that's when she springs into life. The percentage of performance increases with every degree away from VMG upwind. It is really amazing to be honest! In some cases, we can easily be 2 knots faster and deeper at any given time."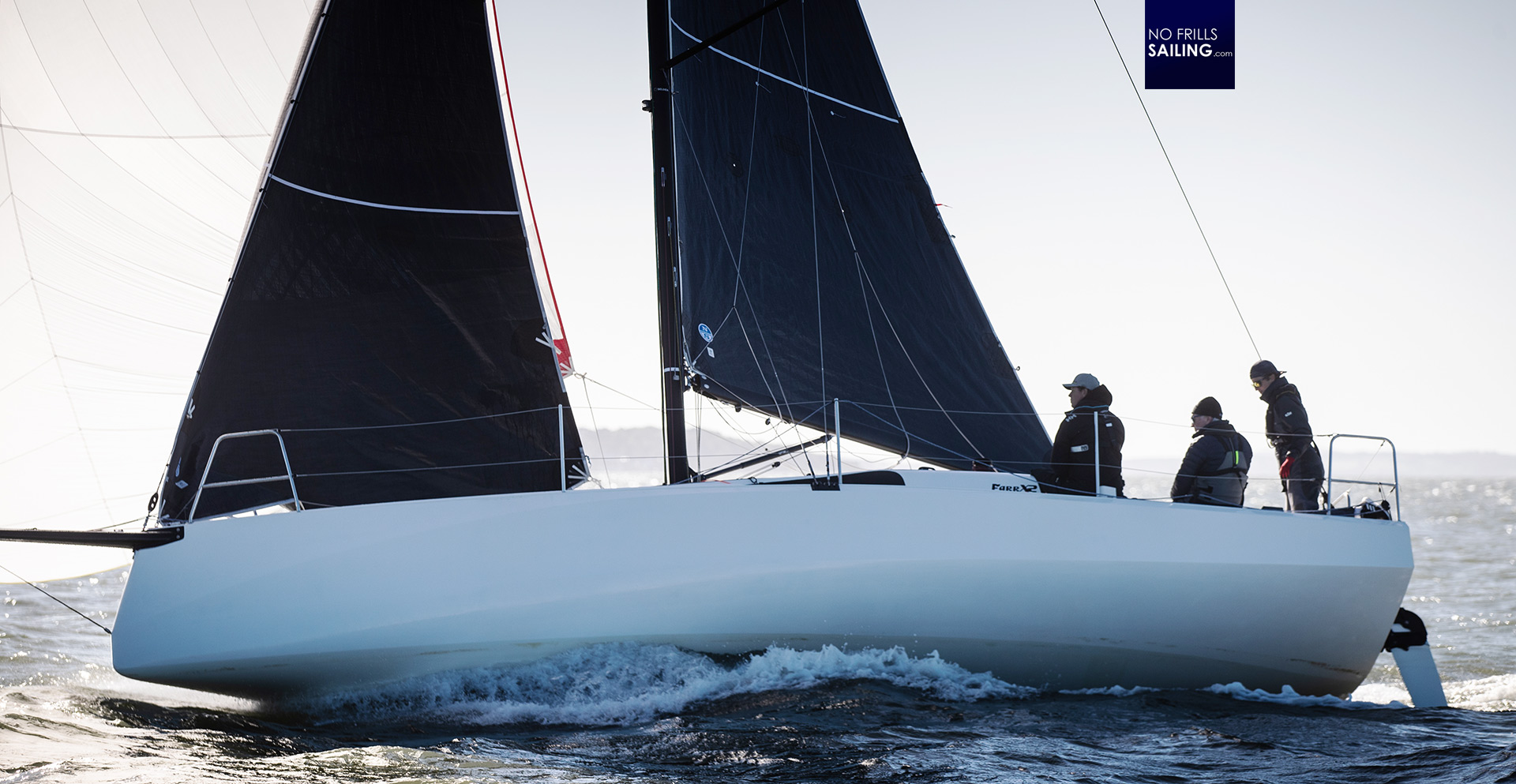 NO FRILLS SAILING.com: "Is the maybe the Olympic one/singlehanded-topic still an issue and, or, maybe a target for the Farr X2?"
Bret Perry: "Playing that by ear, I really think that the Farr X2 is the perfect boat. But to be realistic, the cost is not feasible for an Olympic class, to be honest. The Farr X2 is a fully set up offshore racing yacht with only the best gear on board to ensure the best time on the water. So that is not our focus. 2023 and 2024 is shaping up to be huge in the Farr X2-world. We are pushing very hard to get boats out of the shed. Our season in Europe is going to be very focused and we will be putting some very big names on the boats. So stay tuned for that!"
Thanks so much, Bret, this was very interesting! I am excited to see the first boats arriving from Down Under in Europe and see how the Farr X2 will hold up herself against the tight competition.
Also interesting to read:
Inside the Figaro 3-production in Nantes with Lauriot Provost and Gianguido Girotti
A glimpse into the First 36-production at Seascape Slovenia
Visiting Jean Pierre Kelbert and his JPK-yard